Project management skills are necessary skills and traits that allow individuals to successfully navigate the whole project lifecycle.
Project planning, risk assessment, budget formulation, client communication, problem-solving, and other tasks are included in this broad spectrum of competencies.
Project managers are accountable for carefully designing projects, putting together competent project teams, and effectively managing project tasks, schedules, and prices.
Competent project managers rely on powerful project management solutions that guarantee their projects' continual organization in order to facilitate these challenging endeavors.
The expectations imposed on an individual are significant, especially with the help of cutting-edge project management software.
This is the point where having a broad range of project management abilities becomes crucial.
Project managers are equipped with these abilities to take on complex problems head-on and successfully complete projects.
The range of abilities needed is wide-ranging and diversified, encompassing everything from problem-solving and risk management to leadership and communication. It is impossible to stress how important project management skills are.
By ensuring that objectives are met, risks are reduced, and clients are included all along the process, they act as the cornerstone for efficient project execution.
People who are skilled in project management can successfully traverse the complexities of project planning, change course as needed, and promote teamwork.
Additionally, these abilities help project managers overcome challenges so that project deliverables are completed on time and within budget.
The variety of these skills emphasizes the complexity of the project management discipline and the requirement for project managers to have a broad skill set that includes both interpersonal and technical competencies.
In this post, we'll look at the essential project management skills that any project manager should have. Lets's begin.
1. Communication Skills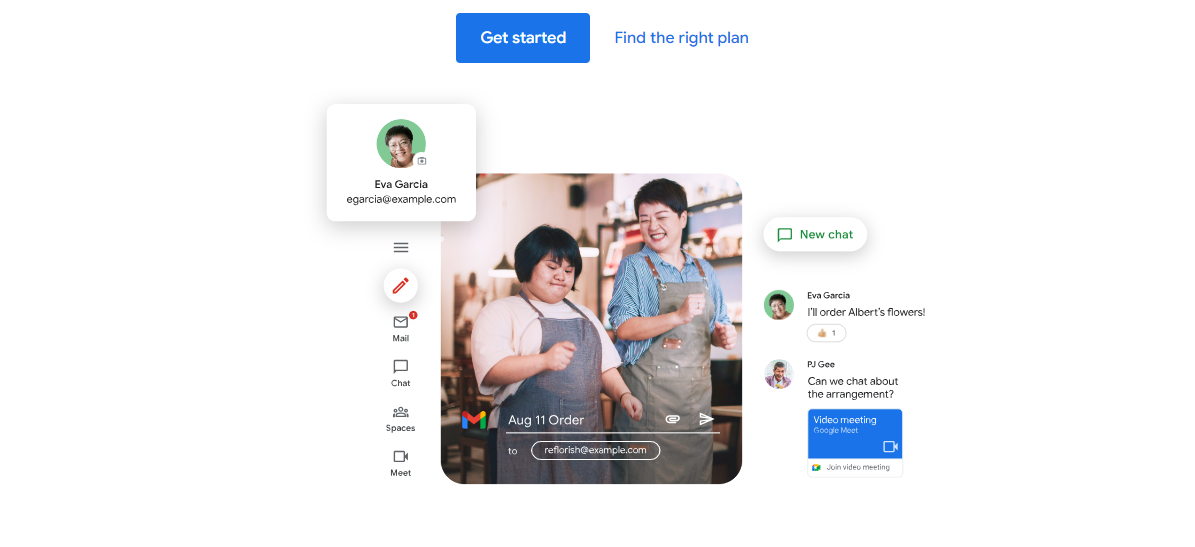 Effective project management is mostly dependent on having strong communication abilities. For projects to succeed and to maintain good client relations, it is essential to be able to communicate information simply and properly.
To successfully communicate project objectives, expectations, and status updates, project managers must be excellent communicators both orally and in writing.
Techniques for Verbal Communication
For project managers to successfully explain ideas and encourage cooperation, verbal communication skills are crucial. They must be skilled in active listening, which enables them to completely comprehend the views, issues, and needs of clients.
Project managers can encourage successful verbal communication by using open and transparent channels of communication, including team meetings or one-on-one conversations.
Techniques for Written Communication
Writing down information ensures that everything is clear and recorded, which is essential for project management.
To communicate complicated concepts in an easily understandable manner, project managers should concentrate on writing that is clear and organized.
To maintain client alignment and communication, they must use textual communication tools like emails, reports, and project documentation efficiently.
Enhancing Communication Skills
It takes time, practice, and deliberate effort to get better at communicating. Listed below are a few practical techniques to improve project management communication skills:
To improve your verbal communication skills, actively participate in meetings, presentations, and conversations that are pertinent to the project.
Develop your ability to actively listen by paying close attention to clients, getting their clarification, and trying to comprehend their points of view.
Focus on conciseness and clarity when writing. To organize content and improve readability, use bullet points, headers, and subheadings.
Ask for input from mentors, clients, or coworkers on a regular basis to enhance your communication approach.
Gain emotional intelligence to better understand and control your own and others' emotions, enabling more productive communication and teamwork.
2. Leadership skill
Project managers must possess leadership qualities in order to inspire and lead their teams to project success.
Effective communication, decision-making, strategic thinking, and the capacity to inspire and encourage team members are just a few of the qualities covered by these competencies.
The talents necessary to lead and coordinate project teams in accomplishing project objectives are referred to as leadership skills in project management.
To overcome obstacles and advance, it entails creating a clear vision, encouraging collaboration, and making wise choices.
Example of a Leadership role
Visionary Leader: a project manager who creates a compelling vision for the work and motivates the team to work together towards that objective.
Team Coordinator: a manager who directs group activity, guaranteeing efficient interaction, cooperation, and resource distribution.
Decision-Maker: a project manager who makes well-informed judgments while taking into account resource restrictions, client's demands, and project constraints.
Problem Solver: a manager who recognizes and addresses project-related issues by gathering ideas from the team, doing information analysis, and putting those ideas into practice.
Motivator: a manager who promotes a happy work atmosphere values the contributions of their team and gives them the freedom to realize their full potential.
Developing & Enhancing Leadership Skills
Seek Mentorship: Find seasoned project managers or leaders in your company or sector who can offer direction, wisdom, and counsel to help you advance your leadership abilities.
Communication and Active Listening: Improve your communication abilities to express your vision succinctly, pay attention to the team members' points of view, and make sure that information is shared within the project team with ease.
Strategic Thinking: By comparing project goals, risks, and opportunities to organizational goals, you can enhance your strategic thinking skills.
Empowerment and Delegation: Learn to assign work efficiently so that team members can use initiative and contribute their knowledge and abilities to the project's success.
3. Negotiation Skills
Project management depends heavily on negotiation since it entails settling disputes between clients and achieving mutually beneficial agreements.
It is an essential part of project management since projects frequently involve several clients with different goals and interests.
By negotiating for the required resources, defining the project scope, resolving disagreements, and managing expectations, project managers must traverse these complications.
Collaboration, project buy-in, and customer pleasure are all benefits that project managers can achieve via effective negotiation.
Negotiation Techniques and Strategies
Before interacting with the client, thoroughly grasp the project objectives, client needs, and potential points of dispute. Develop a clear bargaining approach after gathering pertinent facts.
Always aim for solutions where all parties feel their needs and interests are addressed. Seek out original answers that please all parties.
Be prepared to give ground and compromise when necessary. Set the overall project objectives as a priority and foster goodwill by working together.
Consider communication as a chance to work together to find solutions to issues. Consider mutually beneficial solutions and place more emphasis on interests than positions.
While preserving respect for other people's viewpoints, be certain in expressing your own wants and expectations. Explain your project's needs and expected results in detail.
Acquiring Negotiation Skills
Attend negotiation training courses or seminars that offer theoretical information, useful tips, and case studies from actual situations.
Look for chances to put your negotiating abilities to use in actual situations, such as by taking on leadership positions in projects or volunteering for activities that need bargaining.
Role-playing sessions are a good way to practice your negotiating skills with coworkers or mentors while simulating negotiation circumstances.
Investigate the literature, books, and online sources on negotiation that offer information on techniques, methods, and best practices.
4. Problem-solving skills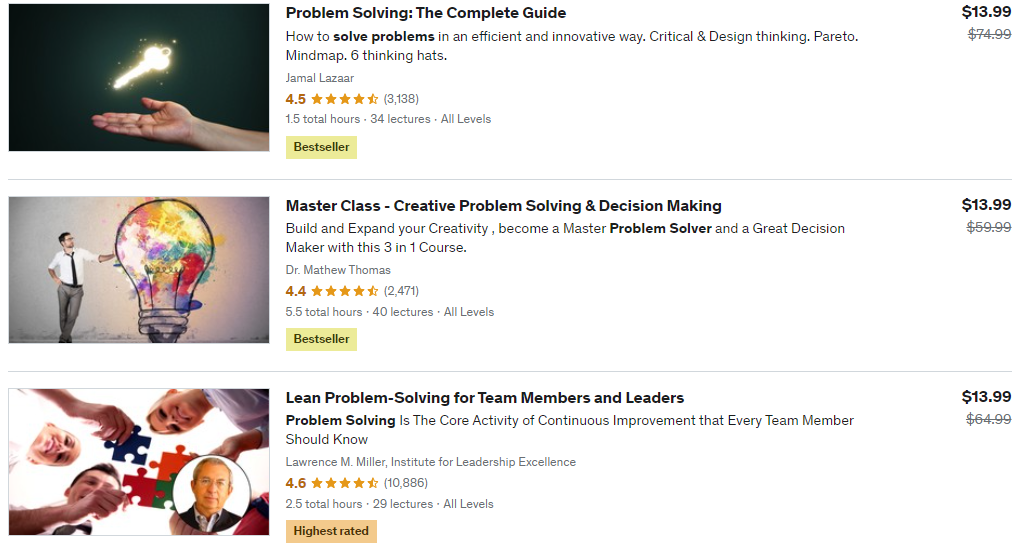 Udemy Courses for Problem-Solving Skills
For project managers, problem-solving abilities are essential because they help them face problems, overcome barriers, and make wise judgments during a project.
Effective problem-solving techniques guarantee that projects stay on schedule, achieve their goals, and provide positive results.
Project management requires the ability to solve problems since unforeseen difficulties and complexities frequently arise.
Project managers with good problem-solving skills can discover fundamental causes, analyze data, and devise inventive ways to handle challenges quickly. With these abilities, they can keep projects moving forward, keep clients happy, and minimize project interruptions.
Problem-solving methodologies
Root cause analysis: By constantly asking "why" until the root cause is found, this practice seeks to find the causes that underlie an issue. Project managers can avoid repeating problems by addressing the underlying reason.
SWOT Analysis: A study of a company's strengths, weaknesses, opportunities, and threats can assist determine its internal and external strengths and weaknesses. Project managers can better comprehend the project environment and make defensible decisions with the aid of this study.
Fishbone Diagram: By grouping probable causes of an issue into several categories, like people, processes, or equipment, this visual tool, also known as the Ishikawa or Cause-and-Effect diagram, aids in identifying their root causes.
5 Whys: In order to better understand the issue's underlying causes and identify related problems, this method entails asking "why" repeatedly until a satisfying solution is found.
Developing Problem-Solving Skills
By carefully examining the situation at hand, adopt a methodical approach to problem-solving. To appreciate its complexity and pinpoint the underlying reason, break it down into smaller parts.
Encourage innovation by discussing potential solutions with the team or other parties involved. Encourage the creation of an environment that honors different viewpoints and promotes creative thinking.
Analyze the merits and drawbacks of each proposed option. Take into account the project's aims, viability, and ramifications for the short and long term.
Ask for feedback and ideas from coworkers or mentors after discussing the issue with them. Respecting other viewpoints might open up new possibilities and reveal original solutions.
5. Organization Skills
Project management relies heavily on organizational abilities to execute projects effectively, meet deadlines, and provide deliverables.
To maintain clarity, keep track of project components, and effectively update clients on project progress, project managers need to be well organized.
Project managers can put projects into order, structure, and control using these talents. They support project managers in maintaining focus, prioritizing work, and efficiently allocating resources.
Project managers who are organized can simplify procedures, reduce mistakes, and guarantee that projects are carried out without problems.
Organizing Things
Managing Document: Organize project-related documents, such as contracts, specs, and reports, using a system. To provide straightforward access, version control, and effective information retrieval, use folders, labels, or document management software.
Task Tracking: To create tasks, assign them to people, establish deadlines, and keep track of their progress, use task tracking tools or project management software. This makes it possible for project managers to monitor work progress, spot bottlenecks, and guarantee timely completion.
Project Planning: Make use of project planning strategies such as generating detailed project plans, WBSs, and Gantt charts. These technologies make it easier to see project dependencies, resource allocation, and timetables, resulting in more effective project execution.
Calender Management: Keep a calendar that is well-organized and that lists deadlines, meetings, and other significant occasions. To remain on top of project activity and prevent schedule conflicts, check and update the calendar often.
Acquiring Organization Skills
Gain the skill to arrange activities in order of significance, urgency, and influence on project goals. To guarantee that important project milestones are fulfilled, put your attention on high-priority tasks.
Use time-management strategies, such as scheduling, deadlines, and productivity tools. Improve your concentration and time management skills by using strategies like the Pomodoro Technique.
To ensure correctness and precision in project documentation, work allocations, and communication, pay particular attention to the details. To find and fix problems, evaluate your work frequently.
Consider possible difficulties and make ahead plans for resolving them. Determine any possible hazards, allot resources appropriately, and have a backup plan in place to minimize any interruptions.
6. Time Management Skills
In order to guarantee optimal resource utilization, on-time delivery of project milestones, and successful project completion, effective time management is of the highest significance.
To juggle various activities, fulfill deadlines, and keep projects on track, project managers need to have great time management abilities.
Project managers can allocate resources, prioritize work, and streamline project timelines with the help of effective time management.
It assists in lowering risks, minimizing project delays, and making sure that project goals are met within the allotted time range.
Project managers can retain concentration, boost productivity, and enhance overall project success by using good time management.
Tips for Setting Priorities
Identify the tasks that are most important to the project's goals or that need to be done right now. Set these chores on a higher priority so they can be finished quickly.
Break down complicated activities into more manageable, smaller jobs. This makes it easier to estimate the amount of time needed and promotes concentrated work.
Set timeframes that are reasonable and in keeping with the objectives of the project. When establishing deadlines, be careful not to overcommit and take into account resource limitations.
Create a thorough project schedule including tasks, dates, and milestones. To visualize and monitor progress, use project management software or tools like Gantt charts.
Using Tools & Techniques
Use the Pomodoro Technique, which entails working for 25 minutes straight while taking quick breaks. This method aids in preserving the focus and fending off weariness.
Use software or task management tools to monitor and manage tasks, due dates, and progress. These technologies improve time management in general, encourage collaboration, and offer reminders.
To measure and analyze how time is divided among various jobs, use time-tracking tools. This helps with future planning, indicates areas for improvement, and offers insights into how time is being used.
Use digital calendars or reminder apps to set deadlines for work, meetings, and other events. To keep organized and make sure key events are not missed, set notifications.
7. Risk Management Skills
The ability to recognize, evaluate, and reduce any risks that can have an influence on a project's performance makes risk management a crucial component of project management.
Project managers that are skilled in risk management can handle unknowns in advance, reduce risks' effects, and guarantee project goals are met.
Project managers can foresee risks and be ready for them with effective risk management, which lowers the possibility of unfavorable outcomes.
They can minimize risks' effects, improve decision-making, and increase project outcomes via early risk identification and mitigation.
It also aids in preserving the client's trust, controlling project restrictions, and guaranteeing project deliverables are fulfilled within the allotted time and budget.
Risk Identification, Assessment, and Mitigation Techniques
Risk Identification: Engage clients and the project team to identify any possible risks that can surface over the course of the project. Identifying risks can be aided by methods like brainstorming sessions, SWOT analyses, and lessons learned from prior initiatives.
Risk Assessment: Analyze the likelihood and potential consequences of identified hazards. Use quantitative and qualitative analysis techniques to rank hazards according to their seriousness and chance of happening. Project managers can now focus their efforts on resolving risks that are of the utmost importance.
Risk Mitigation: Create action plans and risk mitigation techniques to reduce the possibility and effect of identified hazards. This might entail putting preventative measures into place, coming up with backup plans, or shifting risk via contracts or insurance.
Monitoring and Control: As the project progresses, keep track of the status of the identified risks and assess any new ones as they appear. Modify mitigation methods as needed to address new or evolving threats.
Risk Management Methodologies
One of the resources, training programs, and certifications that PMI provides in the field of risk management is the Project Management Professional (PMP) designation.
Join risk management-focused groups or communities, such as the Risk Management Society (RIMS). These organizations offer networking opportunities, educational opportunities, and programs in addition to resources to enhance risk management skills.
Look into industry-specific publications, blogs, or forums that provide details on risk management strategies and tools. These websites offer industry-specific examples and best practices.
8. Decision-Making Skills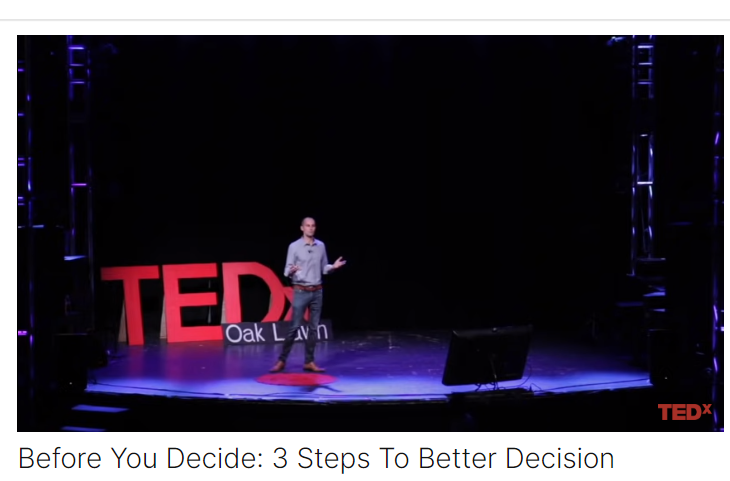 Image: TEDTalk
In order to make intelligent choices, resolve disagreements, and handle challenging project scenarios, project managers need to have strong decision-making abilities.
Decision-making that is effective promotes client satisfaction, reduces risks, and assures project success.
Project managers can look at the options at hand, take project restrictions into account, and align selections with project goals when they make well-considered choices.
Effective decision-making encourages project efficiency, upholds client confidence, and aids in the project's overall success.
Approach for making better decisions
Data Analysis: Apply data-driven decision-making techniques. Data should be gathered for the project, analyzed through statistical or data visualization methods, and conclusions drawn to guide decision-making.
Risk Analysis: To analyze potential hazards and their potential effects on the project, conduct risk assessments. Determine the likelihood and seriousness of hazards, and use this knowledge to decide on effective risk-reduction measures.
Cost-Benefit Analysis: Analyze the costs and advantages of the various options or alternatives. To evaluate the overall viability and worth of each alternative, take into account the financial ramifications, project timetables, and client value.
Client Consultation: Participate in decision-making with clients. Ask for their opinions, viewpoints, and knowledge to make sure decisions take into account their needs and expectations.
Developing Decision-Making Skills
By objectively assessing circumstances, evaluating data, and taking into account many viewpoints, one can develop critical thinking abilities. Examine alternate ideas and assumptions.
To identify insights learned, consider past project experiences and decisions. Recognize the results, accomplishments, and failures of prior decisions to guide present and future choices.
Participate in decision-making discussions with team members and clients to promote the use of varied viewpoints. Accept a variety of perspectives since they can offer insightful analysis and lead to better decision-making.
Consider the needs, expectations, and concerns of diverse clients while evaluating the effect of actions. Maintain client satisfaction by ensuring that decisions reflect client interests.
9. Team Building Skills
In order to maximize team performance, develop cooperation, and enhance connections among project team members, team building is essential in project management. Project managers can achieve project goals and ensure project success by ensuring a cohesive and motivated team via effective team development.
Techniques for Building Collaboration
Project managers can promote shared goals, create a healthy work culture, and encourage open communication to boost cooperation.
It's crucial to establish trust and build a welcoming environment where team members feel free to voice their opinions and concerns.
Identifying and utilizing each team member's special knowledge and talents is a key component of recognizing individual strengths.
This can be accomplished by providing regular feedback, giving assignments that play to each team member's strengths, and fostering knowledge and experience sharing.
Developing Team Building Skills
Developing team-building abilities requires studying team dynamics and grasping the fundamentals of productive teamwork.
Reading books or articles on team dynamics, going to appropriate workshops or seminars, or enrolling in team-building classes can all help you achieve this.
Seeking mentoring from seasoned project managers or team leaders offers insightful advice and helpful tips on promoting cooperation and creating successful teams.
Participating actively in team-building exercises or group projects can also provide you with real-world experience and improve your team-building abilities.
10. Conflict Resolution Skills
The ability to resolve disagreements constructively, preserve team unity, and keep projects on schedule makes conflict resolution of the highest significance in project management.
Project managers that possess strong conflict resolution abilities are able to actively listen, comprehend multiple viewpoints, and identify win-win solutions that meet the interests of all parties involved.
Conflict Resolution Techniques
Project managers can use conflict-resolution strategies like active listening, in which they carefully hear and comprehend the worries and points of view of all parties involved.
This promotes empathy and encourages free dialogue.
Finding win-win solutions, which entail making concessions that serve the interests of all parties, can also help in environmental disputes and preserve harmonious relationships among the project team members.
Acquiring Conflict Resolution Skills
Training courses or seminars with an emphasis on negotiation and conflict management can help people develop their conflict-resolution abilities. These sites offer information on methods, approaches, and best practices for resolving disputes.
Project managers should actively look for chances to implement conflict resolution approaches in actual project settings since the practical application is essential for sharpening these abilities.
Reflecting on previous disagreements and getting team members' input can both help conflict resolution abilities to continue to get better.
Project managers can successfully handle disagreements, increase teamwork, and create a pleasant project environment by investing in conflict resolution training and actively using these abilities.
11. Critical Thinking Skills
Project managers need to be able to think critically in order to analyze complicated circumstances, evaluate data objectively, and make defensible judgments.
It entails challenging presumptions, evaluating the available data, and using logical reasoning to arrive at well-founded conclusions.
Strong critical thinking abilities enable project managers to recognize possible hazards, apply effective problem-solving techniques, and handle issues with assurance.
Methods for Critical Thinking
Project managers can apply strategies like challenging preconceived conceptions and looking for different viewpoints to improve critical thinking.
Analyzing information, facts, and data critically in order to determine their veracity and applicability is the process of evaluating evidence.
Project managers must do objective information analysis, make logical linkages, and reach well-supported conclusions based on data in order to make rational decisions.
Developing Critical Thinking skills
There are several tools available to help you improve your critical thinking abilities.
Frameworks, tactics, and useful activities are provided in books, articles, and online critical thinking courses to help readers develop their critical thinking skills.
Additionally, there are chances to practice and improve these abilities by participating in conversations and debates with coworkers or by joining professional organizations that emphasize critical thinking.
Obtaining counsel and insights from seasoned project managers or leaders with strong critical thinking abilities can also be a great resource.
12. Strategic Planning Skills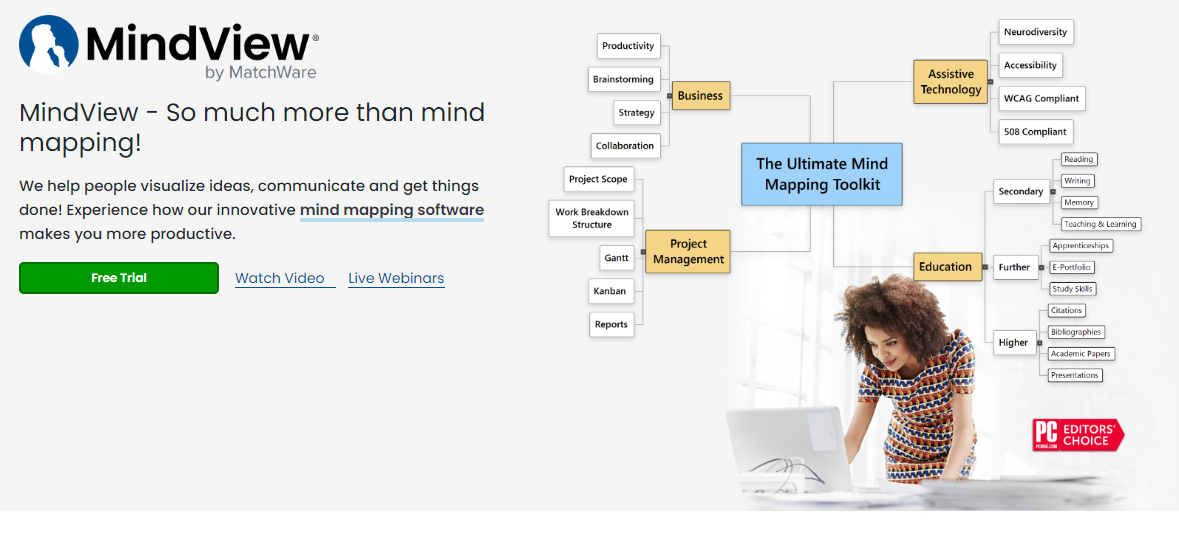 In order to accomplish project goals and match them with organizational objectives, strategic planning is essential to project management.
Analyzing the project's needs, spotting possible risks and advantages, and creating a thorough strategy to direct project execution are all part of it.
Project managers can make wise judgments, allocate resources efficiently, and adjust to changing conditions throughout the project lifetime with the help of strategic planning abilities.
Strategic Planning Methodologies
SWOT Analysis: Analyzing the project's internal and external environments to identify its strengths, weaknesses, opportunities, and dangers.
PESTLE Analysis: In order to understand the external impacts on the project, consider political, economic, social, technological, legal, and environmental concerns.
SMART Goals: Establishing objectives that are obvious in their direction and that are explicit, quantifiable, attainable, pertinent, and time-bound.
Balanced Scorecard: Using a framework to gauge the success of the project while taking into account the financial, client, internal, learning, and growth perspectives.
Scenario Planning: Generating a variety of feasible scenarios and related action plans to get ready for several possible futures.
Developing Strategic Planning Skills
To acquire theoretical understanding and practical insights into strategic planning frameworks and processes, participate in seminars, courses, or webinars with a strategic planning focus.
Review case studies and industry best practices to study actual instances of strategic planning in project management. To comprehend strategic planning strategies and how to use them, analyze successful initiatives.
Look for chances to participate in project or organization strategic planning procedures. actively participate in the creation of strategic plans and track the decision- and implementation-making processes.
13. Budgeting and Financial Management Skills
In order to properly plan and distribute resources, keep track of project expenses, and assure financial sustainability, budgeting, and financial management are crucial elements of project management.
By providing financial management, maximizing cost-effectiveness, and guaranteeing project objectives are met within budgetary restrictions, these abilities contribute to the project's overall success.
Budgeting Techniques and Financial Analysis
Bottom-Up Budgeting: Calculating expenses for different project activities and adding them up to get the total project budget. Creating comprehensive budgets.
Contingency Planning: Setting up reserves for unanticipated risks or occurrences that could have an impact on project expenses.
Earned Value Management (EVM): Evaluating the value produced compared to budgeted expenditures by combining scope, schedule, and cost measures.
Gaining Knowledge in Budgeting and Financial Management
There are several resources available to learn about money management and budgeting.
Project finance and budgeting-related online courses, workshops, and certifications offer both academic and practical understanding in these fields.
14. Quality Management Skills
Project management relies heavily on quality management to make sure that project outputs meet or exceed client expectations and comply with accepted quality standards.
The ability to create quality targets, execute quality assurance procedures, and carry out quality control procedures allows project managers to monitor and improve project outcomes.
Project managers can reduce flaws, mistakes, and rework by putting quality first. This improves project effectiveness, lowers costs, and fosters client confidence.
Additionally, quality management makes ensuring that projects adhere to industry norms and legal regulations, which enhances the overall quality of the project.
Quality Management Process
To guarantee that project deliverables satisfy the necessary quality standards, quality assurance entails the methodical planning, execution, and assessment of procedures.
Establishing quality standards, doing audits, and putting preventative measures in place are all included in this.
On the other hand, quality control entails observing and confirming project results to assess conformity with quality standards. Inspections, testing, and corrective measures are all part of this procedure to remedy any found quality issues.
Ways to Develop Quality Management Skills
Learn from well-established quality management frameworks like ISO 9001 or Six Sigma as well as industry best practices. Examine case studies and success tales to learn how businesses establish and uphold high standards.
Participate in ongoing education by taking quality management-focused workshops, seminars, or online courses. These materials give explanations of quality management approaches as well as helpful advice on how to put them into practice.
Consult with project managers or quality management experts with extensive expertise who have a proven track record of producing high-quality projects for advice.
15. Client Management Skills
Client management is essential in project management since it focuses on developing and maintaining good client connections throughout the project's lifetime.
Project managers with good client management abilities can identify client needs, communicate clearly, and guarantee customer satisfaction.
These abilities help with project outputs that are effective, client retention, and favorable referrals.
It gives project managers the ability to match project goals with customer needs, deliver frequent updates, and quickly resolve any problems or complaints.
Between the project team and the client, effective client management promotes cooperation, trust, and a fruitful working relationship.
Techniques for Client Management
Project managers can employ methods including market research, networking, and recommendations to find clients.
These techniques support developing relationships, locating new customers, and comprehending the target demographic.
Active listening, clarifying inquiries, and brief updates are all necessary for effective client communication. Keep clients updated on project progress, milestones, and any changes by tailoring communication to their preferences.
Resources for Developing Client Management Skills
Learn about CRM software and other tools that can be used to track communication history, manage client interactions, and analyze client data. CRM programs provide information on customer preferences and behavior, which is helpful for efficient client administration.
To learn more about client acquisition methods, customer engagement tactics, and efficient communication procedures, look into materials linked to sales and marketing.
16. Contract Management Skills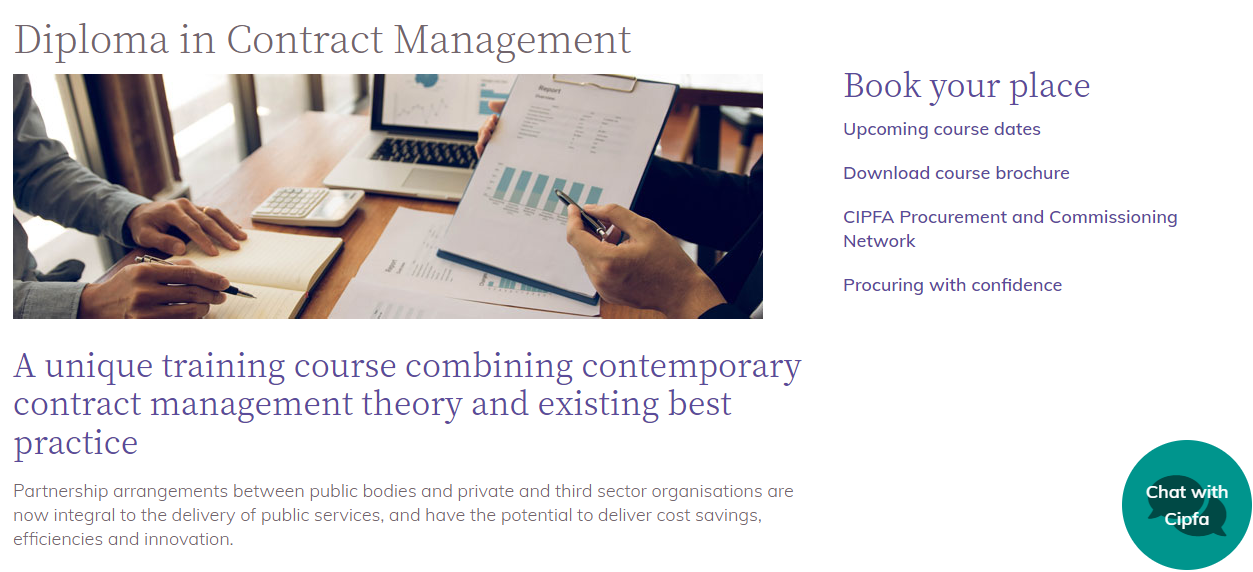 In order to guarantee that project agreements are properly negotiated, recorded, and tracked throughout the project lifetime, contract management is essential to project management.
Project managers that possess strong contract management abilities can reduce legal risks, uphold compliance, and safeguard the interests of all parties.
These abilities help with project delivery, client satisfaction, and effective contract execution.
It lets project managers recognize possible hazards and deal with them, prevent conflicts, and make sure that contract conditions are followed.
By ensuring that project deliverables, timetables, and financial considerations adhere to the agreed-upon parameters, effective contract management increases project transparency and accountability.
Contract Negotiation, Drafting, and Monitoring
In order to set mutually beneficial terms and conditions for a contract, clients are consulted. It calls for clear communication, a grasp of the project's requirements, and the capability of reaching an agreement on crucial contract provisions.
The process of contract writing comprises recording the agreed-upon conditions and producing a binding agreement that spells out each party's obligations and rights.
The management of any modifications or revisions that can happen during the project is managed as part of the continuing monitoring of the contract's performance and compliance.
Acquiring Contract Management Skills
Learn about tools and software for managing contracts that can centralize contract paperwork, expedite contract procedures, and make monitoring and reporting easier.
Learn the fundamentals of contract law and the legal terms that affect project management. Learn about contractual conditions, typical provisions, and industry-specific legal requirements.
17. Change Management Skills
Change management is important in project management because it tackles the human side of project execution and enables effective change acceptance within organizations.
Project managers can overcome opposition, involve clients, and allow seamless transitions with the use of effective change management abilities.
These abilities help to increase the advantages of change, minimize interruptions, and increase project acceptability.
The need for adaptation by people and organizations makes it crucial since initiatives frequently bring new procedures, technology, or methods of operation.
Change Management Methodologies
The ADKAR model (Awareness, Desire, Knowledge, Ability, Reinforcement), Kotter's 8-Step Process for Leading Change, and Lewin's Change Management Model are just a few examples of the several change management approaches and tactics that can be used in project management.
These frameworks offer methodical ways to handle change, with sections on determining preparedness, creating communication strategies, giving training, and reinforcing new behaviors.
A supportive change environment, client participation, and effective communication are all key components of successful change management.
Learning Change Management Skills
Learn about the templates and techniques for change management that can help with the formulation, execution, and monitoring of change efforts. client analysis, communication planning, and activities connected to change can all be organized with the aid of these tools.
Join groups that are devoted to change management. These networks provide access to materials, seminars, events, and networking chances where you can pick the knowledge of seasoned change management experts.
18. Presentation Skills
In order to successfully convey project information, engage clients, and influence decision-making, project managers must have strong presentation abilities.
Strong presenting abilities enable project managers to deliver critical concepts clearly and persuasively, ensuring that project goals, progress, and outcomes are understood.
Techniques for Presentation Skills
Project managers can use strategies including logical presentation structure, the use of visual aids to improve understanding, and content customization to successfully convey project information to audiences or clients.
To attract them and make the content more accessible and remembered, engaging storytelling approaches can be used. Effective body language during presentations, such as eye contact, gestures, and posture, also helps to project confidence and authority.
Improving Presentation Skills
Practice presenting project information on a regular basis, whether in front of a mirror, with coworkers, or in a controlled setting. This boosts self-assurance, enhances delivery, and sharpens the presentation's substance and flow.
Consult with dependable coworkers, mentors, or superiors to get their opinions on the quality and delivery of your presentations. Take their advice to heart and make the necessary adjustments to improve your presentation abilities.
Attend training sessions or courses on presenting skills that cover audience engagement, proper presentation structure, and the use of visual aids.
19. Resource Management Skills
Project management is fundamentally dependent on resource management since it entails efficiently assigning, using, and optimizing resources to guarantee project success.
Strong resource management capabilities allow project managers to recognize resource needs, balance conflicting requests, and settle disputes that can occur during the project's lifetime.
It entails determining the essential resources, including people, tools, materials, and money, and matching them to project requirements.
The correct resources are always accessible at the right time, minimizing delays, maximizing productivity, and improving project results.
Techniques for Resource Management Skills
Project managers can use methods like resource estimation, workload analysis, and resource dependency mapping to determine the resources that are needed.
Understanding the kinds and quantities of resources required for project activities is made easier by using these strategies.
By using strategies like prioritization, negotiation, and compromise, disputes that can emerge because of a lack of resources or conflicting priorities can be resolved.
Effective conflict resolution requires teamwork, open and transparent communication, and client participation.
Developing Resource Management Skills
Learn about resource management tools and software that can help with resource allocation, tracking, and planning. These solutions offer transparency into resource usage, availability, and possible conflicts.
Attend project management training courses or programs that address the ideas, methods, and best practices of resource management.
20. Vendor Management Skills
Vendor management is essential to project management since it entails carefully choosing, hiring, and supervising suppliers to guarantee the successful delivery of project results.
Project managers with strong vendor management abilities can build beneficial connections, oversee the procurement process, and assess vendor performance over the course of a project.
To guarantee prompt delivery, high quality, and cost-effectiveness, it entails selecting appropriate suppliers, negotiating contracts, and maintaining vendor relationships.
Enhancing project efficiency, lowering risks, and maximizing value for the project and the organization are all benefits of good vendor management.
Vendor Performance Evaluation
Defining project requirements, finding possible suppliers, requesting proposals, assessing bids, negotiating contracts, and maintaining continuing vendor relationships are all parts of the procurement procedures in vendor management.
Vendor deliverables, contract compliance, adherence to quality standards, and responsiveness to project demands are all evaluated as part of the vendor performance review process.
It aids in the tracking of vendor performance, the identification of problem areas, and the formulation of well-informed judgments about the retention or replacement of vendors.
Learning Vendor Management Skills
Investigate vendor relationships management frameworks, such as the Supplier Relationship Management (SRM) strategy, which offers established procedures and industry best practices.
Attend trade shows and other events that have training or sessions on vendor management. These events provide chances to pick the brains of subject matter experts, share ideas, and discover new developments in vendor management.
21. Knowledge Management Skills
Project teams need to effectively collect, organize, and exchange information in order to ensure that important insights and lessons gained are used throughout the project's lifetime.
This is where knowledge management comes into play.
Project managers that possess strong knowledge management abilities can promote a learning culture, boost collaboration, and improve project performance.
It lowers risks, permits continual development, and aids in avoiding the need to reinvent the wheel. Innovation, information exchange, and improved decision-making are all facilitated by effective knowledge management.
Techniques for Knowledge Management Skills
Techniques like experiences learned sessions, project documentation, and post-project reviews can be used to document expertise within project teams.
These techniques make it easier to find and record new ideas, problems, and solutions.
Knowledge repositories, databases, and collaborative platforms that make it simple to access and retrieve relevant information can all be used to organize knowledge.
To promote open communication and cross-functional learning, knowledge sharing can be encouraged through frequent team meetings, knowledge-sharing workshops, or virtual collaboration technologies.
Developing Knowledge Management Skills
Investigate and put into use intranets, knowledge-sharing platforms, or project management systems that make it simple to share and retrieve project-related information. These platforms make it easier to collaborate, share information, and access collective knowledge.
Encourage project teams to have a culture of ongoing learning and professional growth.
22. Team Motivation Skills
Team motivation is essential to project management because it fuels and maintains the passion, and dedication of the project team to accomplish project objectives.
Project managers with strong team motivation abilities can motivate and engage their teams, promoting a good and effective work environment.
Team members that are motivated are more likely to display high levels of output, inventiveness, and problem-solving skills.
Effective team motivation fosters loyalty, trust, and a shared sense of purpose, which improves work satisfaction and project results.
Motivational Techniques
Motivational theories such as Herzberg's Two-Factor Theory, Maslow's Hierarchy of Needs, and Self-Determination
Theory. These provide perceptions of what drives people and how their demands could be satisfied inside the project.
Teams can be motivated by setting clear goals, providing frequent feedback and recognition, creating a positive work atmosphere, promoting autonomy and empowerment, and offering chances for skill development and career growth.
Developing Team Motivation Skills
Create team-building activities or seminars that promote togetherness, trust, and communication. Participants' motivation and collaboration are fostered by these activities.
Use employee engagement surveys or feedback channels to assess the level of motivation and satisfaction among the project team members.
23. Agile Methodologies
Agile techniques' flexibility, adaptability, and iterative approach have made them more and more significant in project management.
The approaches provide a strong emphasis on providing clients with value through incremental and cooperative development, encouraging speedier reactions to changes and boosting customer satisfaction.
It encourages openness, teamwork, and successful interaction between project teams and with clients. Project managers can handle changing needs and provide concrete value early in the project lifecycle by using agile approaches.
Popular Methodologies like Scrum and Kanban
The agile project management techniques Scrum and Kanban are both very well-liked.
The project is broken up into brief iterations called sprints under the Scrum iterative structure, with set responsibilities and formalities like daily stand-ups and sprint reviews.
On the other hand, Kanban allows teams to manage and optimize their work-in-progress by visualizing project workflow on a board.
Both techniques place a strong emphasis on adaptable planning, client interaction, and continuous delivery.
Learning Agile Methodologies
To obtain a better grasp of certain approaches and how they are used in practice, pursue agile certifications like Certified ScrumMaster (CSM) or Professional Scrum Master (PSM).
Attend agile training courses or workshops that offer in-depth explanations of agile ideas, processes, and best practices.
24. Business Acumen
Business savvy is crucial to project management because it helps managers to comprehend and integrate project objectives with overarching organizational goals and strategies.
Project managers that possess strong business acumen are better able to weigh costs and benefits and negotiate market dynamics, all of which help to ensure the success of their projects.
It enables them to take into account financial repercussions, evaluate dangers and chances, and make tactical choices that support the goals of the organization.
Project managers that are business savvy can also persuade clients of the value of their projects and win them over with resources and assistance.
Financial Analysis, Marketing, and Organizational Strategy
To evaluate project costs, benefits, and return on investment, business acumen requires expertise in financial analysis.
Project managers that have a solid understanding of market dynamics are better equipped to foresee changes, spot competitive advantages, and choose project deliverables with confidence.
Project managers can ensure that their initiatives contribute to the organization's long-term success by understanding organizational strategy and matching those objectives with their projects.
Developing Business Acumen
Attend seminars or classes in business and finance that offer a fundamental understanding of topics like financial analysis, market dynamics, and strategic management.
Read industry-specific periodicals, business journals, and news sources frequently to be informed about market trends, competitive environments, and new company techniques.
25. Continuous Learning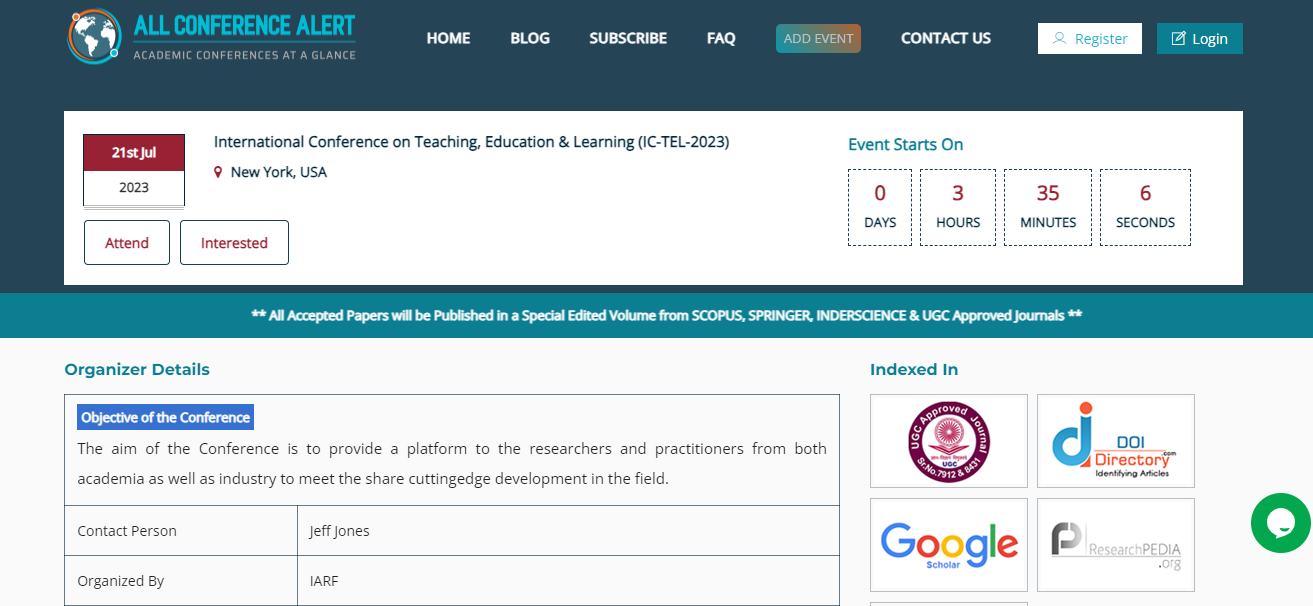 Continuous learning is fundamental to project management because it enables project managers to keep abreast of changing market trends, industry best practices, and cutting-edge techniques.
Project managers can improve their abilities, adapt to shifting project environments, and produce better project outcomes by adopting a mentality of continuous learning.
Continuous learning also stimulates personal development, enhances problem-solving skills, and encourages creativity within project teams.
Ways to Stay Updated with Project Management Trends
Attend project management conferences, seminars, or webinars where thought leaders in the field share their insights, wisdom, and best practices. These events offer opportunities to keep current on the most recent advancements in project management, network with leading business figures, and gain new insights.
Use online resources including blogs, forums, and project management-specific websites. These websites include discussions, case studies, and content about present project management methods and trends.
Conclusion
In conclusion, mastering the fundamentals of project management is necessary for navigating the intricacies of project management with success.
These abilities cover a broad spectrum of abilities, from leadership and communication to problem-solving and strategic planning.
Project managers can successfully plan, execute, and deliver projects while guaranteeing client satisfaction and project success by acquiring and improving these competencies.
Enhancing these abilities and reaching excellence in project management need constant learning, looking for professional development opportunities, and remaining current with industry best practices.
Project managers can confidently take on any project and produce significant outcomes if they have the proper skill set and a dedication to continuous improvement