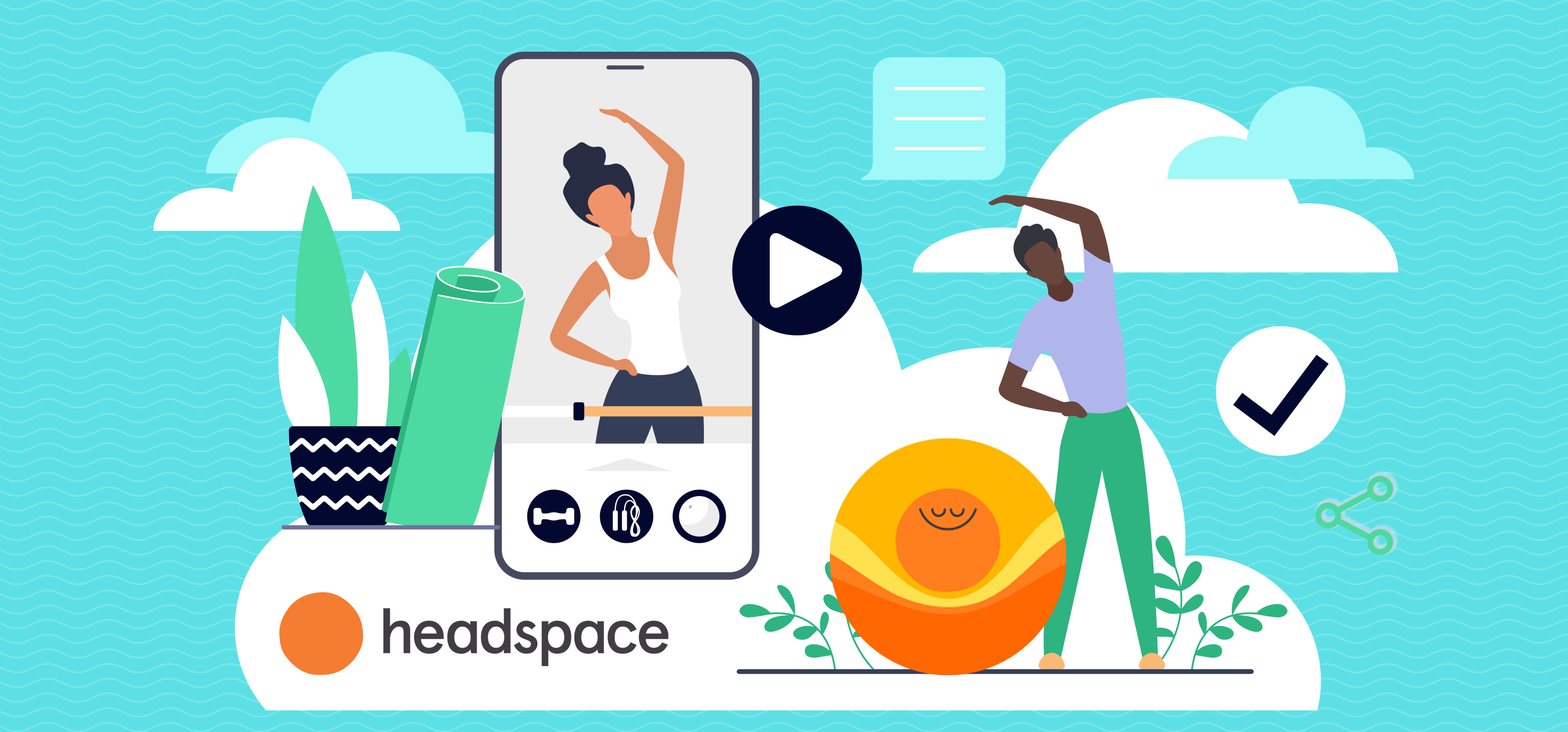 If you're reading this, there is a higher probability you've already heard this well-known quote by the French philosopher named Blaise Pascal:
"All of humanity's problems stem from man's inability to sit quietly in a room alone."
In the 21st century, this has been taken to new extremes.
With technological advances and social media taking over our lives, it seems that we can't even have a moment of peace in ourselves.
And to eliminate chaos and to earn timely peace, people often turn to the promising path of spirituality and self-improvement to find true meaning and happiness in life.
I have some good news for you if you're looking to achieve inner peace. In this article, I'm going to reveal how Headspace can help you eliminate your daily stress and sleep like a baby through meditation.
Headspace Review TL;DR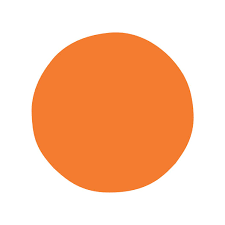 Headspace is a great app to use if you're looking to improve your mental health through meditation. Its simple and user-friendly interface makes it easy for beginners to get started with meditation. Headspace also offers many different types of meditation practices for more experienced users. For a more intentionally mindful life, try Headspace today!
Headspace Ratings
Google Play: 4.3/5
G2: 4.7/5
Capterra: 4.7/5
App Store: 4.8/5
Headspace Overview
Headspace is a popular meditation app that offers users a simple and effective way to learn mindfulness and reduce stress.
For starters, It provides an extensive library of guided meditations, as well as tools and tips to help users get started.
You can choose from a variety of different meditation sessions, each of which is designed to help with a specific issue or challenge. Headspace also offers regular challenges and insights to help keep users on track.
Headspace can help you if:
You want to learn how to meditate
You're looking for a way to reduce stress
You want to improve your sleep
You want to increase your conscientiousness
You want to improve your focus and concentration
And definitely more!
It doesn't matter whether you're a freelancer working from home, a busy mom juggling family and work, or a student trying to ace exams, Headspace can help you find calm and focus amidst the chaos.
Headspace Pros and Cons
Pros
Headspace is convenient and easy to use, with meditation sessions that can be done anywhere, anytime.
It is backed by science and has been proven to be effective in reducing stress, improving sleep, and increasing focus and concentration.
Headspace offers a variety of meditation, and sleep sessions to choose from.
Also, the short meditation sessions are perfect for busy people who want to learn how to meditate but don't have a lot of time.
The reminders and challenges help to keep users on track.
Cons
A group-meditation feature for teams would be beneficial.
The app could be improved by offering more personalization options, such as the ability to set goals and track progress.
Headspace Features Comparison Table
About Feature
Feature To Benefits
User Interface
The Headspace app is made to be easy to use for everyone, including kids.
Different meditation options
You can find the meditation that works best for you. There are options for everyone, no matter what your experience or comfort level is.
Gamification
Gamification can make learning fun and can also help you focus better. It can help you feel more relaxed and at ease.
Sleep and wake-up sessions
With Headspace, you'll get the most out of your sleep – and wake up feeling refreshed, alert, and ready to take on the day!
Creativity and Headspace
Gain a sense of control over your life. Feel more creative, in-the-zone and at ease in stressful situations with the exercises curated by field experts.
Focus playlists
Evidence-based focus sessions gives you the power to control your own focus. It enables you to work calmly and productively in any situation.
Stats and reports
Get more insights about how you're performing.
See how your meditation practice is affecting your life. Feel good about making progress in your meditation practice.
Headspace for kids & parents
Experience the joy of seeing your child grow into a calmer, more confident person.
1. User interface
The Headspace app is designed to be simple and user-friendly.
This is your home base, where you can start your meditation journey. It walks you through each step of the meditation process, from choosing your session length to choosing a guided or unguided practice.
It also includes a library of helpful articles on topics like stress management and sleep hygiene.
Headspace's interface is awesome because it has fewer things to click on, which can be helpful when you're trying to focus.
For instance, in the top-left corner, you will see nothing but a search icon. If you want to look for a specific topic, Headspace makes it easy to find what you need.
Similarly, in the top-right corner are your account details and other settings.
You may have noticed that the web version of Headspace does not have a typical nav bar where you can choose what you want to do.
Instead, Headspace relies on a single-page design that makes it easy to move between different parts of the app.
2. Different meditation options
Headspace provides both guided and unguided meditations, as well as longer courses on specific topics such as stress management and anxiety relief.
When you scroll down to the very bottom, you will see a tab called Timers.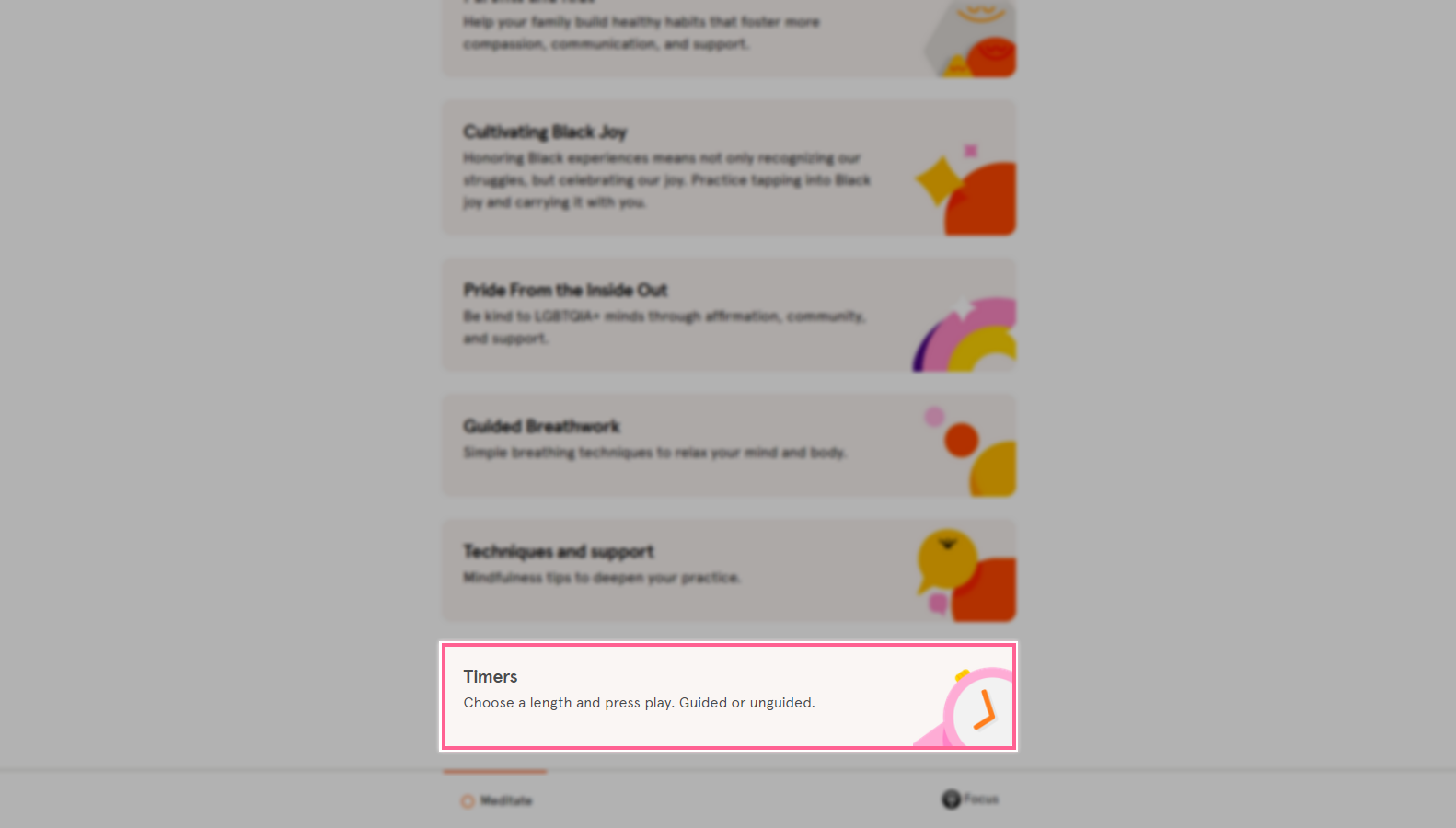 This is where you will be able to access guided as well as non-guided meditation sessions and you can even choose the length of your type anywhere from 5 minutes to as long as a 120 minute session.
Moreover, you can also select the instructor whose voice you want to guide you through the meditation as Headspace has a team of professional meditation guides with different voices, styles, and personalities.
Besides meditation, it also comes with mindfulness sessions in terms of breathing exercises to do during the day to keep you more mindful and present.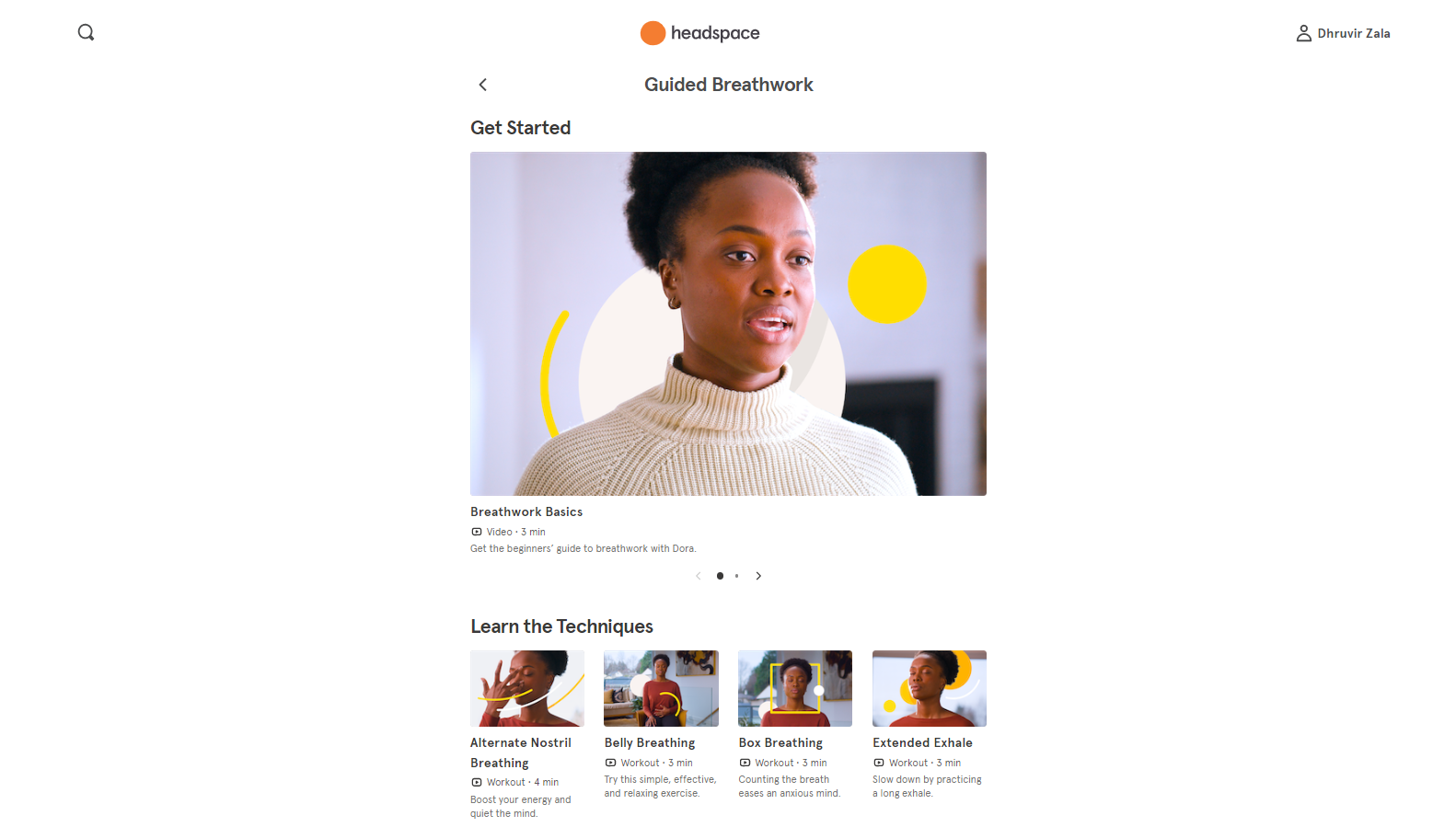 Additionally, you will also find another section called For Challenging Times which has been designed to help you deal with difficult emotions, such as anxiety, anger, and sadness.
And in whatever guided meditation series or course you decide to proceed with, you get an option to enable the closed captions so that you can follow along more easily.
Lastly, if you're a student, Headspace has crafted a separate section that includes a mixture of meditations and videos on how to deal with stress, anxiety, and exam pressure.
3. Gamification
One of the things that set Headspace apart from other meditation apps is its focus on gamification.
It uses a variety of game-like elements to make the meditation experience more engaging and fun.
For example, once you start participating in any of their meditation courses and complete any of the series till the end, you get a colorful headstart (including a motivational yet logical quote) to share your sweet achievement with your friends on social media.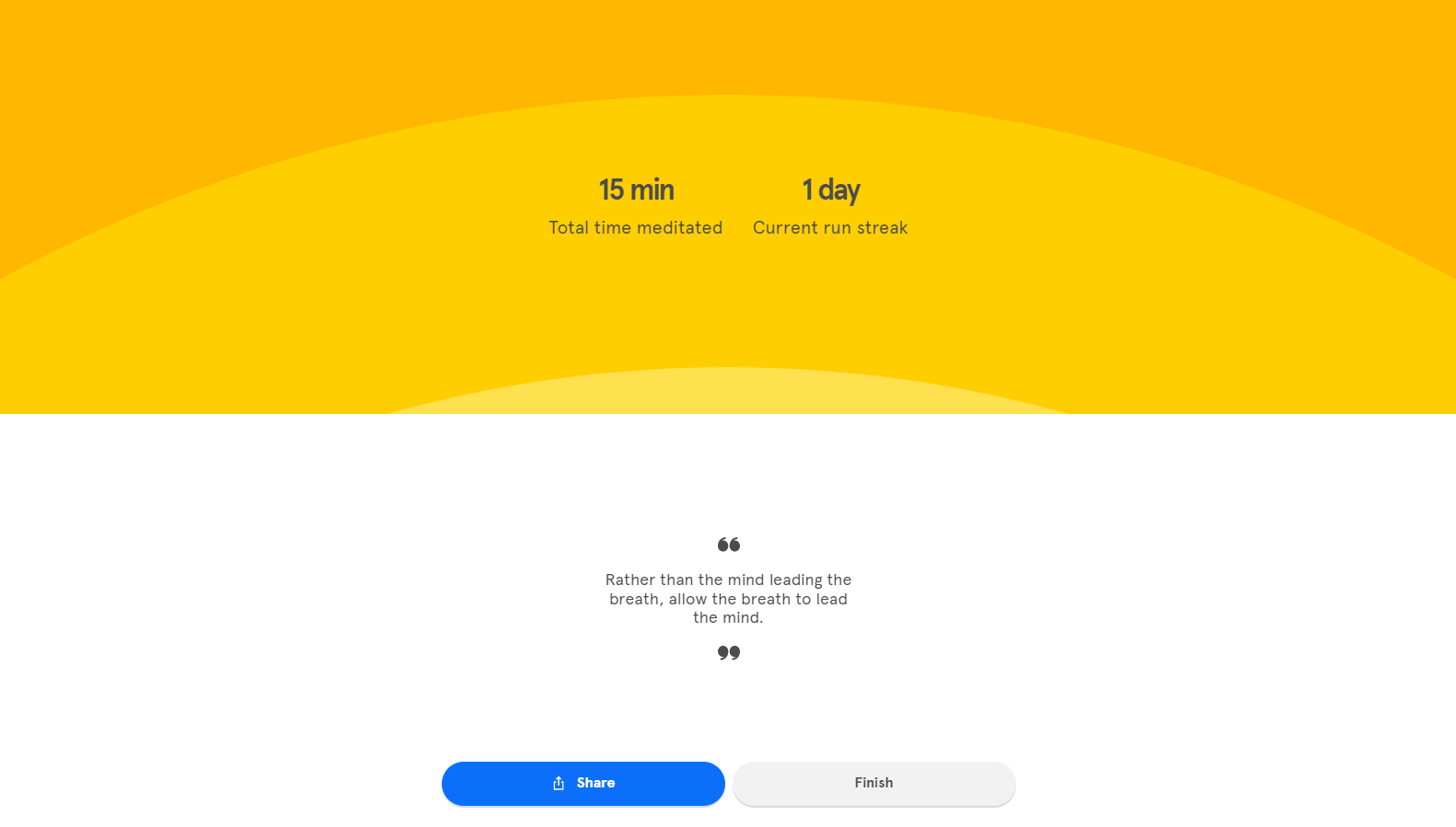 This is a great way to encourage users to keep using Headspace and to help them feel more accomplished.
Plus, it's always satisfying to see your progress laid out in a visually pleasing way – Headspace does a great job with this.
4. Sleep and wake-up sessions
Most of us are familiar with the feeling of being tired after a long day. But what about when you're tired all the time, no matter how much sleep you get?
This can be a sign of something called hypersomnia, which is a chronic sleep disorder that causes people to feel excessively drowsy during the day.
Headspace's sleep and wake-up sessions include breathing exercises and guided imagery that can help you relax and get a good night's sleep.
In addition, the app's daytime activities can help you improve your energy levels and focus.
5. Creativity and Headspace
With its Unlocking Creativity module, Headspace offers resources to encourage people to be more creative in their everyday lives.
For those who need a jump start on their creativity, Headspace provides some meditations, courses, and even videos on creativity.
Headspace also has an entire section on creativity, which includes articles and blog posts about how to be creative.
Whether be your creative writing pursuits, painting, or starting a business, Headspace can help give you that extra boost in creativity.
6. Focus playlists
One of the great things about Headspace is that you can customize your experience to suit your needs.
If you're looking to focus on a particular goal, the app has a number of playlists that can help. For example, the Focus section is designed to help you stay on task and avoid distractions.
It includes a variety of guided meditations, articles, and animations that will teach you how to stay focused at the moment.
You can access the focus by simply switching to it from the bottom right of your dashboard:
Here, you'll see, just like meditating, there are different focus goals you can work on. For instance, there are separate focus sections for work, study, movement, and so on.
You can also access Headspace's content offline, so even if you're on a plane or in an area with poor reception, you'll still be able to use the app.
7. Stats and reports
On a mobile device, you can have a look at your meditation history and performance, including how many days in a row you've meditated (streak), the total number of Headspace sessions you've completed, your average session length, and the total time you've spent meditating.
Headspace check-in feature asks you how you're doing through a series of fairly simple questions to determine your state of mind.
Analytics is always better as a visual, and Headspace does a good job of representing data in a digestible way.
However, it would be awesome if Headspace could make one improvement of bringing in analytics data in their web version too.
8. Headspace for kids & parents
If you thought that a person can meditate only after crossing a certain threshold in terms of their age, then Headspace for kids is here to change that notion.
With expert guidance, Headspace has created meditation content that can be consumed by a kid as young as 5 or below.
Not only that, Headspace has a separate app for parents too, which they can use to guide their kids through the Headspace meditation content.
This is a profound initiative, as Headspace is targeting the next generation and helping them develop a healthy habit of meditation at a young age.
Pricing
Headspace offers a 14-day free trial and then you can choose to upgrade to their monthly plan that costs around $1.5/month.
Final Rational Advice
With a wide variety of meditation content, that can appeal to anyone interested in improving their mental well-being.
Whether you're new to meditation or an experienced practitioner, Headspace offers something for everyone.
This article has only scratched the surface of what Headspace has to offer. So, if you're looking to improve your mental well-being, we highly recommend giving Headspace a try to see the wonders for yourself.