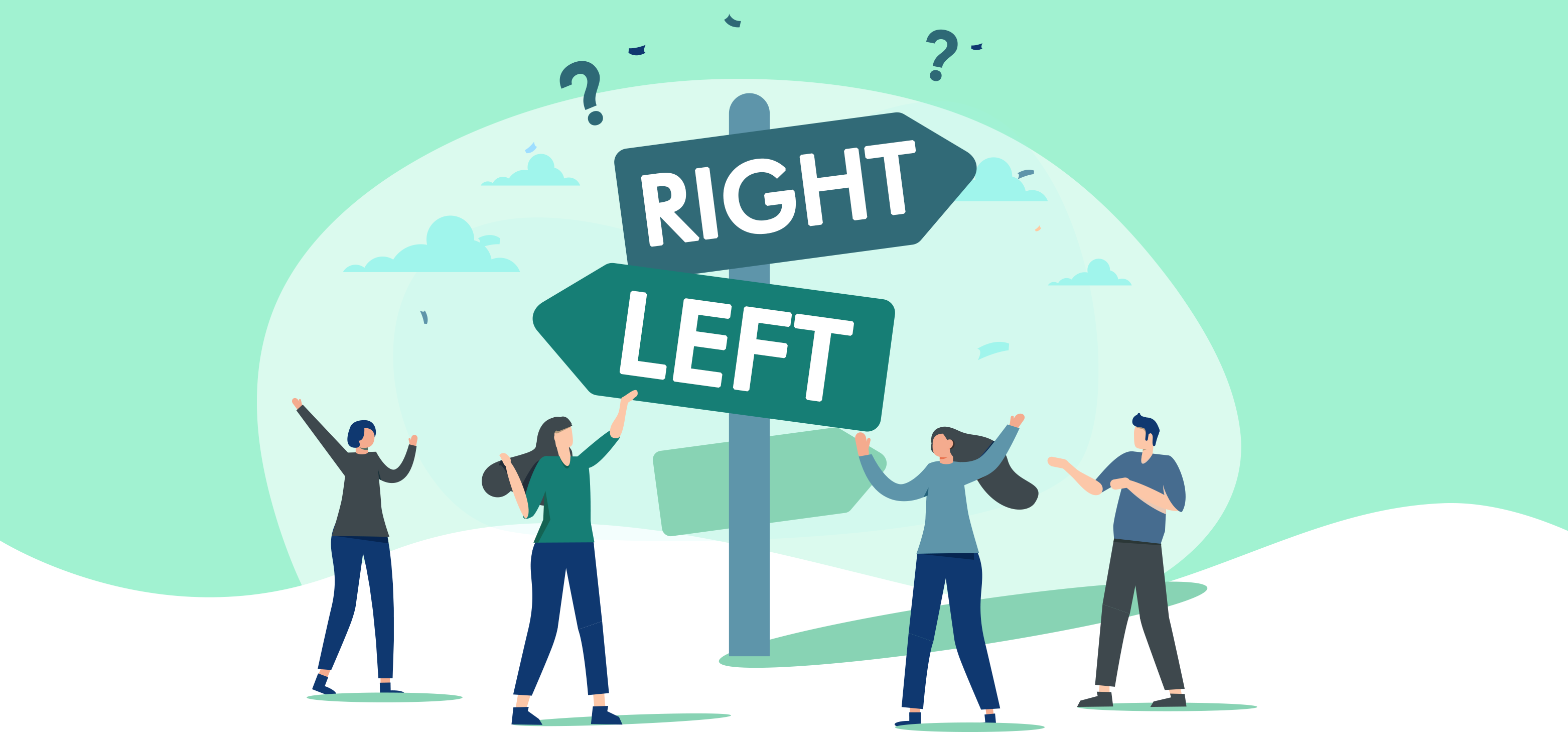 Ever wondered, how many conscious decisions do we make every day?
Around 35,000. 
The number may seem a bit overwhelming for the average decisive adult. However, a huge part of it is trivial or ends up with no result. Some of them are habitual. But a few of them are quite sensitive. 
Decision-making is a practice fueled by data and emotions. And there is no one-size-fits-all rule to it. Everyone has different intuitions and perspectives.
But yes, one thing is common – a positive outcome. And that is possible with efficient use of limited time, money, and resources. 
Entrepreneurs live and breathe decisions. But not all of them are good at decision-making skills. It may sound awful, but 98% of enterprises end up unproductive with their decision-making practices.
And the most common factors include deadline pressure, gut feeling, guesswork, unorganized data handling, and some stereotypical approach. 
If you find your planning methods less productive and more drudgery, simply relax and pretend it is more like a journey than a destination.
To make the most out of your entrepreneurial journey, I'm now going to walk you through 10 decision-making skills.
These time-tested methods that you're about to follow will help you take calculated risks and become a successful planner. 
1. Financial Planning (Cost-Benefit Analysis)
How to determine whether you're financially fit before undertaking a project?
Of course, you need a budget plan in place. 
To calculate accountability and future expenses, cost-benefit analysis is undeniably an indispensable decision-making skill. 
It was A J E J Dupuit (French engineer and economist) who first proposed this financial planning method in 1844. 
Using financial skills, you can evaluate expenses, make comparisons, overcome uncertainties, and measure the revenue your business could generate. Besides, this method gives you an insight into opportunity costs. 
So what is the "opportunity cost"? 
It's the missed or alternative opportunities that you would come across while making decisions. 
For example, you might pick some tasks over another. And this may give you an overview of those untouched areas that could offer better financial benefits.  
To make the most out of your cost-benefit analysis, MS Excel is a good default option to build your template.
Moreover, you may use project management software such as projectmanager.com that offers business-specific features that allow you to monitor and plan your budget.
2. Managing Information Overload (Affinity Diagrams)
Excess of everything is bad and data collection is no such exception. 
Regarding decision-making, quantity and relevancy are two key factors that may otherwise impede your planning process. Mind that humans have fairly limited cognitive capability. 
And an inability to comprehend huge verbal data could only lead to poor decision quality. 
To effectively manage information overload, the Affinity diagram is one of the solutions. It is a classic decision-making skill that can help you control using data. 
Japanese anthropologist Jiro Kawakita first proposed this method in the 1960s. Also known as the K-J method, it helps to organize the data mess and bring clarity in decision making.
Affinity, by itself, means the degree of closeness. And the information collected is grouped as per their relevance. 
This also allows people to design their thinking process based on preconceived notions.
So what does this skill really need?
A pen, sticky notes, and a good brainstorming session. However, if you don't feel the need for pen and paper, you may use template builder tools. 
For example, a super header affinity diagram for human resources created using Lucid.app is identical to the traditional method.
Affinity diagrams are all about organizing overwhelmingly complex and large information that is related in one way or another. 
The process is incomplete without building consensus among the team. 
The main idea is to group each data under separate headers and related contexts. However, your decision-making with the Affinity diagram may also include some changes to the layout. 
For example, the following Affinity diagram for customer onboarding analyzes the journey from initial engagement to retention in a linear flow (instead of sorting under the headers).
3. Investigating Multiple Outcomes (Decision Tree)
There are always uncertainties that overshadow your plan of action. But when you see potential multiple outcomes, you need to map out several courses of action.
To do so, your skills in laying out an effective structure come in handy. And that structure is a decision tree. It allows you to measure the probability of a range of possibilities to a certain degree of success.
Trees with multiple answers – the concept that was first demonstrated in 1986 by John Ross Quinlan.
A decision tree helps you to understand the rewards and risks of every possible decision you might make. The tree-like model has three nodes each representing the courses of action.
The first one is the Root node that focuses on your big decisions.
Following the first node, there are branches (arrow lines) that represent the multiple paths. They lay out options that you're likely to choose from.
Furthermore, they extend to the leaf nodes that represent several possible outcomes for each choice.
To ease your decision-making process, you can use the SmartDraw tool and its features as presented below:
A decision tree can help you when:
You understand the model with a high probability factor of your outcomes.
You understand the model but are uncertain about your outcomes.
You understand the model but can't figure out your outcomes.
You don't understand the model but can be somewhat certain about your outcomes.
You neither understand the model nor can you figure out your outcomes.
4. Decision Using Mental Shortcut (Heuristic Method)
What would your decision be like when that comes off as a snap judgment? 
Generally, the first bit of information ignoring the detailed part of it drives our quick decisions. By doing so, we either save time or just put ourselves at risk. 
This influential kind of decision-making is generally termed the Heuristic method. 
Back in the 70s and 80s, two notable psychologists, Daniel Kahneman and Amos Tversky, did research on human decision behavior. The study illustrates the approach a person takes based on his/her personal experience to solve a problem. 
Further, in 2008, research conducted by Shah and Oppenheimer added more weight to the heuristic method. They pointed out that the quick decision-making skill helps to reduce effort by focusing on particular cues and examining fewer yet relevant options. 
For example, how to know if you can trust someone or which direction to take to travel. 
In such cases, we don't really need to spend time analyzing every bit of information around that person or a place. It all boils down to your experiences, intuition, and preconceived notions. 
In another instance, heuristics set a pattern in a way that customers feel the high-priced items have better quality than the cheaper ones. 
But in many other cases, heuristics can create biased decisions. Just because some judgments have favored your experiences that doesn't mean it would work again. This would open up room for errors. 
Therefore, you should use the heuristics method in precisely demanding situations only.
5. Visual Presentation (Influence Diagram) 
Data can be best presented in visual form which makes it comprehensible and easier to get insights. When data is in its abstract form, you can relate independent variables and track connections between them without any hassle.  
An influence diagram is one of the best effective visual strategy tools that deserves its place in your decision-making process. The term was first used in 1973 by researchers Dr. James Matheson and Prof. Ronald Howard. 
To work with the Influence diagram, everyone in the team should be aware of each stage they'll be working on. When you lay each process out in the diagram, you see a clear picture of their varying connections and consequences at each step in the process. 
Like a flowchart, the Influence diagram uses different notations and drag and drop features which makes it easy to organize the data:
Rectangle: Decision

Oval: Chance/ Uncertainty

Double oval: Deterministic

Hexagon: Value or Objective

Rounded rectangle: Function

Solid/ Dotted lines: Influence
Now, how similar/ different Influence diagram and Decision tree are?
Though both of them are represented by a flow diagram, there is a subtle difference. 
The decision tree delivers comprehensive and contextual knowledge with a set of interconnected choices and outcomes. Whereas, the influence diagram is more focused on the visual representation of inputs, choices, and goals.
The influence diagram presents itself as a practical tool for summarizing the key areas. 
Note that visual strategies like this shouldn't be used before more complex decision methods like a decision tree. Visualization methods exist to reduce the mess of data into actionable steps and present a clear picture of the goals.
6. Assessing Complex and Multiple Alternatives (Multiple Criteria Decision Analysis)
The business problems are generally unanticipated and complex. But the more convoluted they are, the more they create room for alternatives. 
As a team leader, an entrepreneur needs to welcome everyone's point of view and produce multiple decision strategies. 
Multiple Criteria Decision Analysis (MCDA) is one of those effective methods that bring collective ideas of people. The method allows them to think, question, comply, decide, re-think, and eventually decide. 
From business use cases to government planning, and even household applications, MCDA has a pivotal role in finding common choices for the solution. 
Talking about the decision-making process, Decerns MCDA is an efficient tool that can handle all the queries as mentioned, both personal and professional.
It was in the mid-1960s when Prof. Bernard Roy and his colleagues developed the MCDA method to create recommendations for any business problem. 
Since then, MCDA has been an efficient decision support tool for any group discussion or brainstorming session. It can be useful for selecting new projects/investments, shortlisting job applicants, scholarship applications, and many entrepreneurial tasks. 
Besides business, it can save lives.
Recently in New Zealand, a group of experts and nursing staff developed an MCDA tool for prioritizing Covid-19-infected patients. The decision tool helped them figure out several medical aspects of patients and prioritize those who needed urgent ICU admissions. 
7. Prioritization and Collaboration (Analytic Hierarchy Process)
Say, you want to buy one of the selected phones of your choice. One fits easily under your budget and can fulfill all your basic needs. Whereas another phone is feature-loaded with a premium price tag. 
How will you decide? 
You may list down pros and cons or depend on your gut instincts. You might reach out to your tech-savvy friends. 
But regarding prioritizing tasks with high stakes, Analytic Hierarchy Process (AHP) is what we need. To achieve your business goals, prioritizing projects in order is necessary so that performance isn't compromised. 
For business leaders, however, analyzing complex projects using manual analytic methods can be challenging and prone to error.
Therefore, they need a dedicated tool for AHP that makes use of the underlying math required in pairwise comparisons, collaborative voting, stability analysis, and many other metrics.
According to a report, about 45% of bridges in the US needed repair.
However, because of insufficient maintenance funds, it was not possible to fix every single bridge. Therefore, experts used the AHP method to develop a rating system that could reduce decision bias and help identify under-risk bridges that need immediate attention. 
It was in the 1970s when Prof. Thomas L. Saaty developed a decision method that could serve as a tool for organizing complex decisions. 
Back then, problems were measured based on the brainstorming session and the apparent needs. 
Today, there are a lot of applications that incorporate mathematical and psychological analysis. 
And for business leaders, AHP is one of the best tools to score or rank different options that best suit their problem needs.
8. Behavioral Planning for Customers/ Market (Discrete Choice Analysis)
How can you get to know what your customers are going to value the most about your product?
Because of the competitive and feature-loaded marketplace, it is an uphill task for businesses to figure out the aspects of their customer's place. 
The behavioral aspect of customers is a sensitive topic. However, many entrepreneurs lack complete understanding and gamble with tons of money in campaigns. 
They really need to change the way they make decisions.
And regarding effective behavioral planning. Discrete Choice Analysis can help you make targeted decisions.
Many research works of Moshe Ben-Akiva and Steven R. Lerman introduced the method back in the 70s and 80s. Thanks to their contribution, today we have software that can ease the decision-making process such as Stata and SAS/MDC.
Now let's see an example.
Say you have a car company. Your competitors have recently started offering attractive sales packages. However, your sales have been trending down. 
Just like what most car companies do, you would tend to make decisions using the traditional method. Here, you introduce your customers to some potential sales deals and ask them how likely they would be to purchase them.
But here's a problem!
You should only ask about a limited number of sales deals before you run out of ideas and budget. So there has to be a better way. 
Now think about the features that can drive their decision-making. The key here is to simulate hundreds of potential sales offerings from its many components. 
Consider an offer: Model 3 for $17,000 with an 80% trade-in value. 30% downpayment with 18 month loan, and 5% interest. 
The software you're working on combines these offerings and creates different offers that are presented side by side in a survey by potential customers who are asked to pick whichever appeals to them the most.
Then a new set of completely different offerings are shown and consumers again are asked to evaluate them and pick accordingly. 
Each survey respondent is asked to make a choice 10 to 15 times, evaluating 30-50 randomly created offers. 
When you've large enough samples, the software collects information on thousands of choices and measures the preferences. 
And then, it produces preference scores for each product feature where the score is different for each customer. 
This data can be used to determine the most optimal combination of features that gets applied to a statistical formula and allows to calculate preference, shares, or shares of consumers that prefer a specific sales deal over another. 
9. Critical Thinking or Design Thinking (Mind Mapping)
Why would anyone need design thinking? 
People might be good thinkers, but not most of them are good implementers.  
Generally, while brainstorming a new project, professionals use a very linear way of understanding the roadmaps. Consequently, the idea doesn't reflect in an organized fashion and creates room for doubts and distractions.
Every entrepreneur, therefore, needs to understand the pattern of thinking. 
Design thinking is a non-linear process where you deal with more assumptions and theories based on your current resources and situation. 
The idea was not well known to many until around the 1970s when English author Tony Buzan introduced the Mind Mapping technique. 
It's a creative technique for designing a branched layout that is analogous to neurons. Today, mind mapping is a valuable tool for planning or gathering information in business, education, and research. And one of the efficient tools that I recommend for design thinking is an online diagram software -EdrawMax .
Let's take a look at an example. The map here illustrates the sales assessment with five core components – Leads, Conversion ratio, Average sales, Number of transactions, and Margin. Furthermore, they extend to subcomponents that convey several actionable steps.
You'll also find that each subcomponent is ranked in an order to assign priority. And as you move on, you can further create branches and subbranches to these subcomponents for a refined assessment.
10. Combination & Relationship Modeling (Linear Programming)
It's certain for a business to encounter a lot of challenges if it falls under a competitive niche: from living up to the changing demands to reducing the lead time of the customers.
One of the major reasons is the inefficient use of limited resources and strategies.
And the best way to achieve this is by using the combination that determines the number of possible arrangements of those resources in an orderly fashion. 
Combining these two is a mathematical technique that can help you find the best solution for any cluttered situation.
And when I talk about combination, I mean linear programming. 
As linear programming works to create a relationship between the variables, it becomes easier to make calculated decisions. 
By connecting the optimal points, you can systemize your services, manage risk and automation. 
In simple words, it's like finding the shortest route to your destination while driving with minimal barriers in your way. 
For example, food service is assigned home delivery to 5 addresses – A, B, C, D, and E. To make sure the food delivery is quick, they should keep account of distance and time. 
Moreover, they should also manage uncertain scenarios like limited fuel, heavy traffic, or unexpected turns and keep the business unharmed. 
In such a scenario, you can manually figure out the most optimal route to drop off food packages at each booked address. 
However, in overly complicated situations such as manufacturing plants, construction sites, etc… it's impossible for entrepreneurs to track and structure the data using standard computer applications. 
Therefore, linear programming tools like LINGO are developed that make use of mathematical modeling to create a resource and time-friendly solutions.
Conclusion
Ten decision-making skills — that's all you need. Hopefully, this guide gave you some insights into what methods to apply for particular enterprise problems.
So before I wrap this up, I am leaving you with a few final tips on ethical decision-making useful in any situation:
Never overthink and over-collect

Avoid overconfidence

Keep refining and optimizing your planning

Feel encouraged to explore competitor's experiences as benchmarks
Happy decision-making!