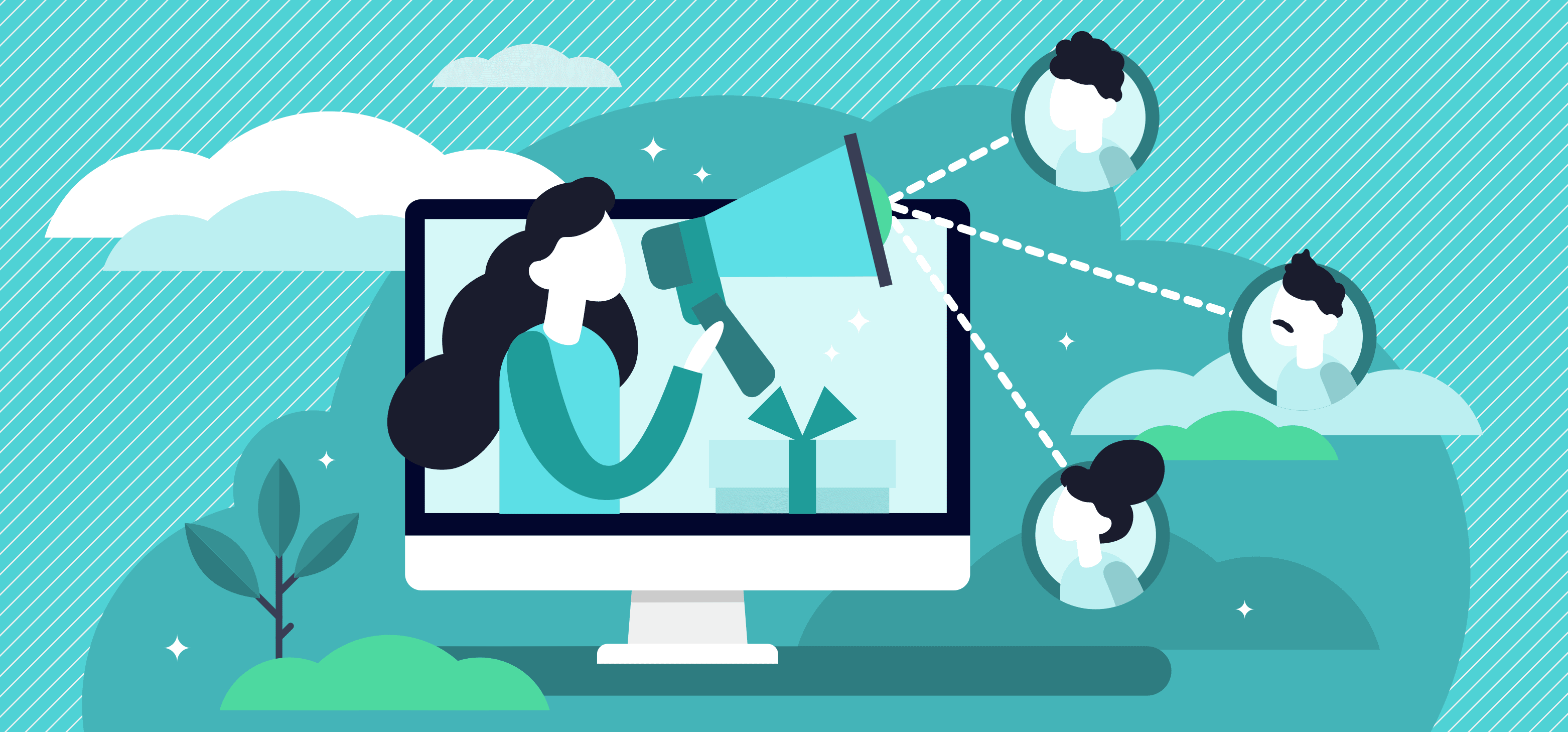 "Customer-centric approach!"
This is a common term that has become a mantra for many businesses across the globe. Every move, campaign, and strategy is planned and executed keeping the customers' preferences in mind.
All this effort is for one purpose only; the customer should go back satisfied. The happier you keep your customers, the more successful your business will turn out to be.
This would ensure higher conversion and consequently better revenue generation.
But the main question here is how are you going to do that?
How do you value them and show these customers that they're important to you?
This is where the ritual of "customer engagement" comes into play. It is certainly the most important and the holiest of marketing rituals. Without it, you are just beating around the bush.
It doesn't matter whether you are new to the industry or have been in the market for a while now, every business needs effective customer engagement strategies.
What is customer engagement?
Customer engagement is all about creating a strong bond and a long-term relationship with your customers.
It is about constantly watering this bond to keep it intact. In a nutshell, customer engagement is the art of building a connection between your brand and your customers to foster this connection into customer loyalty and retention.
Customer relationship management is key to your business's reputation building and growth. A loyal customer is not just a consistent buyer of your product or services but is also a potential ambassador of your brand.
A satisfied customer is highly likely to speak about your brand with their friends and family and promote it. Thus, this KPI becomes a key driver for both your sales and marketing teams.
Strategies to boost customer engagement
A customer engagement strategy is a marketing plan that focuses on ways to increase customer satisfaction by actively interacting with them on every channel, whether conventional or digital.
It generally revolves around these three basic elements:
Highlighting the potential and existing customers
Finding their specific needs
Fulfilling those needs through the right channels
With the right and goal-oriented strategies, you will be able to engage, involve, and keep your customers invested in the brand. Doing so in today's aggressively competitive markets is getting increasingly difficult.
You don't have to worry, though!
We've researched your part and compiled a list of 15 simple strategies you can adopt today and hook existing and potential customers to your brand.
1. Make use of live chats
Want to make your customers feel special?
Nothing can work better than interacting with them through live chats. Via live chats, you can truly connect with your customers.
You can make them feel heard by addressing their concerns and queries in real-time and earn their trust and loyalty. This interaction not only makes them feel valued but also helps you pinpoint the aspects that need to be worked upon to enhance your business processes.
Live chats positively impact user experience on your website by showing your customer brand reliability and trustworthiness, especially when you respond instantaneously.
Moreover, live chats also provide you with a perfect opportunity to turn potential leads into actual buyers.
Nowadays people expect 24/7 customer service. Let's get real, in this fast-paced world, no one likes to wait. So, it is best if you respond to your customers as soon as possible.
Or, at least mention the response time along with the link to the FAQ section. The FAQ section might readily resolve their query, in case it takes you some time to respond.
2. Treat your customers with occasional surprises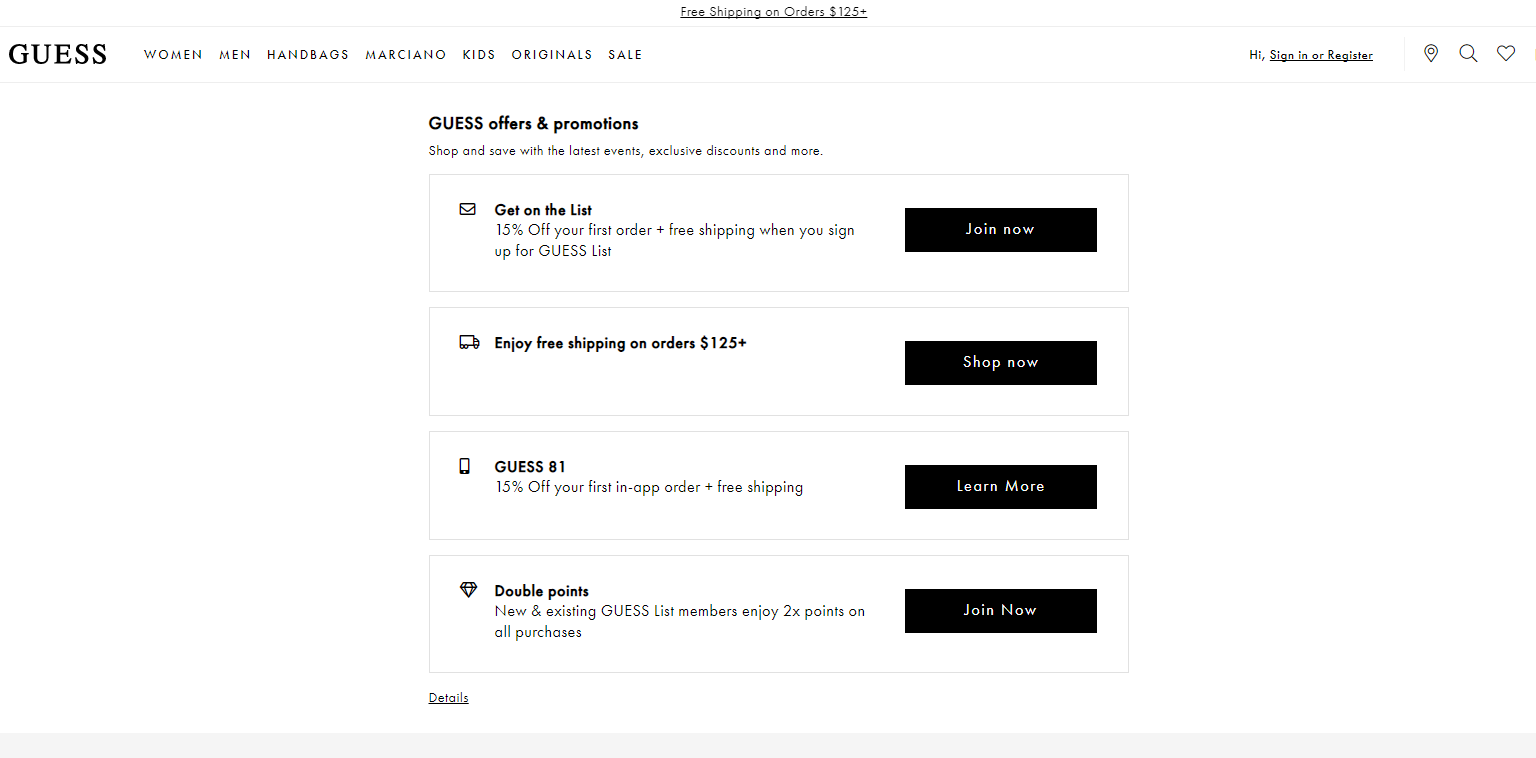 Every business treats its customers with holiday promotions and special occasion discounts. There is nothing new here. If you want to stand out among your competitors, do what others are not doing and take your customers by surprise.
Be creative and leave a lasting impact on your customers by treating them with unexpected gift cards or exclusive promotional deals every once in a while.
You can have your customer talking about your brand by sending them innovative thank you notes. This doesn't only acknowledge their interest in the brand but also establishes your high values.
3. Spice things up with social media contests
Who in this world would not want free things?
Especially when you mix it up with a little competition. Keep your customers engaged by organizing fun giveaways where they are required to tag and share your post with their friends and online community to win.
This way your brand will reach consumers beyond the ones you paid for and therefore promote your brand to a much more relevant audience.
4. Set a unique personality of your brand voice
A brand's personality is determined by how that particular brand communicates. It is often a struggle for many brands to develop such a voice that is both relatable and memorable in an attempt to attract potential customers.
Awareness regarding any brand's voice will be getting a boost when the voice will be unique.
Besides, it is vital to establish a relevant tone with your target audience!
To make this possible, it is imperative to ponder upon characteristics and qualities that are admired by the target audience.
The next step would be to induce brand loyalty by inculcating the values of the company, the target message, and the company's values in the content the brand produces.
All these things will make the message unique and assist your brand in creating a deeper connection with its audience. Gradually, the audience will realize that your company is not a faceless business but an embodied connection, unlike others.
5. Master Social Media Marketing
Social media marketing is not just about posting status updates. If an individual or entity is active on social media, the chances of the respective party's interaction with potential customers increase.
Moreover, the company should make its customers feel heard by responding to all their comments promptly, even if those comments reflect their complaints.
In the case of talking to your customers directly, you find out what they think about your company and its product. You also find out what they want.
Another thing that can be done as part of a social media marketing strategy is regular posting. How frequently you post will determine how many opportunities you will get to connect with your company's target audience.
When posting, it should be considered that the content of the postings must be interactive; examples of interactive content could include polls and quizzes, etc. Such content enables a two-way conversation to be sprung up between the company and its audience, which is an interaction that is usually enjoyed by the audience.
6. Personalize the customer experience
To get something from someone, you should make them feel like they're getting more out of the transaction. Simply said, the other party must feel like what they are receiving has greater value than what they are giving to you as its payment.
This must be coupled with the feeling that the company is the customer's friend and is out there to solve their problem or satisfy a need or want. A company gains an edge in the customer's mind if it can create a friendly image in the customer's imagination.
It is all about personalizing the experience of the customer's interaction with the company.
A person should feel like they're talking to a friend while interacting with the company's representative. But to do this successfully, it is of the utmost importance that the brand or the company exactly understands what the customer wants and what are their needs.
Sometimes you even have to create a need that a customer doesn't necessarily perceive beforehand. All of this is beneficial for both, the company and its customers, hence every brand and company should strive for this while carefully monitoring its customer journey and observing how customers interact with the brand/company.
7. Content is the key
It is easier to tailor content to your customers if you know more about them. To create compelling content, you need to make sure it is relevant. For instance, Amazon's algorithm suggests books based on what you bought when you purchase books on Amazon.
Any avid reader will appreciate these suggestions since they simplify finding their next book.
Content is not limited to sentences, phrases, or wordings anymore; you can also create relevant yet engaging and interactive videos.
The popularity of video content can be attributed to its power as a storytelling medium. Stories connect humans to businesses and create a bond between them. You, as the business teller, speak directly to your customers through your stories.
Customers learn more about the products and services being offered with video content as compared to any other medium. There has been a tremendous change in the way video content is produced in the last few years.
YouTube editing and a smartphone are all you need to create quality videos.
8. Optimize your website's digital experience
You would want your website to be easy-to-use and visually appealing so you can engage potential customers seamlessly online. Make sure your site is optimized for search engine traffic first.
Be sure your site is optimized for search engines by staying up to date on best practices. You should also look at how your website works when it comes to browsing.
Does it have a simple navigation system?
Your website should make it easy for your customers to find the information they need.
Having a mobile-friendly site is also crucial. A clean and easy-to-read design with plenty of white space and large fonts is also essential. Just ensure your website's flow is as convenient and smooth as possible.
9. Execute relationship marketing
To be successful, you have to build relationships with your customers. Customers are nurtured and grown through relationships in relationship marketing, which is a long-term strategy.
As a customer-centric approach, the focus is on building trust and rapport by providing excellent customer service, delivering quality products, and providing quality products.
It is also possible to build relationships by creating content, sending emails by focusing on email marketing campaigns, and engaging with others on social media.
10. Focus on customer loyalty
The importance of customer loyalty in today's business environment cannot be overstated. There's no doubt that keeping existing customers is more cost-effective than finding new ones.
Companies need to offer a compelling customer experience to build this loyalty. It's important to offer customers incentives to buy more frequently and to stay loyal to your business.
These incentives could include special discounts, loyalty programs, and bonus points. Their loyalty to your brand also increases their likelihood of recommending you to their friends and family.
11. Make use of analytics for collecting Insights
Learn about your customers and their behavior by analyzing the data you collect.
There are many ways in which this improves customer engagement, including:
Analyzing the customers' usage of your product/service.
Knowing your target audience's preferences and needs.
Providing insight into features or changes that are desired during the design process.
Predicting campaign performance before launching with information.
Personalizing customer experiences.
Your data collection can help you differentiate the methods that work to improve customer engagement from those that don't.
12. Reward customers for engagement
You can take notes from the gaming industry in this regard. It means you can reward your customers for engaging with your brand, company, or even your website.
Engagement, in this case, can be anything ranging from actually using the product, recommending it on a forum, explaining how to use it on such a platform, etc.
There can be a points system attributed for giving out rewards to your customers, particularly the loyal ones.
13. Customers as co-innovators
You heard it right. Make your customers active strategy managers. Directly gather their product innovation ideas thereby encouraging engagement and gaining insight into changing customer expectations.
Co-innovating with your customers and collaborating with them on product development is going to make them feel valued and help your company stay ahead of the game in terms of innovation.
14. Remember your team
It will only be possible to provide excellent customer service if you have an excellent customer service team. A customer service agent might be the first person a customer speaks with.
So you need such people as your customer service representatives who fit the need and description in the best manner and who are extremely good at what they do, that is, dealing with any and every customer type.
With that being said, it is imperative to work for the welfare of your employees too by making sure that they are receiving a work environment where they are comfortable enough. Where they have all the required resources like the technology and tools to carry out their work easily and accurately.
You can also ensure that your employees are well-trained to support your customers. Moreover, let them be autonomous so they can serve your customers effectively.
And don't forget to ensure rewards for your employees when they go the extra mile for you, your company, and your customers. A happy employee will ensure your customers stay happy, and in turn, you stay relieved!
15. Keep up with push notifications
A push notification is a message that appears on your screen even when you are not using the browser. Businesses and brands keep in touch with their customers through push notifications.
Their effectiveness lies in the fact that they appear without users having to open an app. In addition to reminding customers of deadlines and deals, they can also provide them with useful information.
If you send a push notification at the right time, your customers will be reminded to take advantage of your limited-time offers.
Final thoughts
We'll revolve back to our mantra here. Customer-centric businesses are the only successful models in today's fast-paced digital world. In a world full of options, make your customers feel like they have nowhere else to go.
Understand their needs, act upon their suggestions, and ensure the best after-sale services to gather the best and most valuable customer base.
These strategies are certainly not the end of the process. In fact, there is no end to this process.
However, it is certainly an apt road map to put your business on the track to becoming a customer-centric operation!