Be it developing good habits, losing bad ones, or improving your productivity, personal development books are time-tested assets.
Coming from years of personal experience and timeless wisdom, these books provide valuable insights into how we can chart out a path of success for ourselves. If we had to figure out these nuances of life on our own, it could take years. 
Each year, thousands of books in the self-help and personal development genre are published. Some of them leave a remarkable impact for generations to come.
Here I bring you a list of 18 such gems that can enrich your life, help you level up, and reach your full potential.
Tuesdays with Morrie is one personal development book every entrepreneur can benefit from.
The book revolves around the true story of the life of the author (Mitch Albom) and his mentor and professor Morrie Schwartz, and how the author found answers to some of the most invaluable questions about life and death from Morrie.
The coincidence of the author meeting his mentor after losing touch for a long time and asking questions that haunted the author every day is one of the best things about this book.
How using the second chance wisely supported the author in revolutionizing his personal and professional life.
The book has beautifully shown how talking about some of the most frightening yet true things (e.g., death, regrets, forgiveness) can help you face the world and handle it the right way.
It also highlights how you can use humility and honesty to turn decisions in your favor in a fair manner.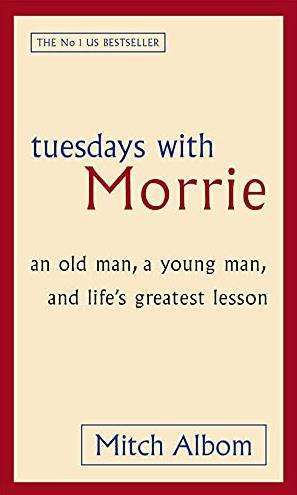 Key Highlights
Live every day as if it were your last
Don't be afraid of death
Forgive everyone including yourself
Never leave a great mentor
Don't go on discussing what a good person should be. Just be one. – Marcus Aurelius
Marcus Aurelius who was a Roman emperor and a Stoic philosopher between 100 and 200 AD, wrote Meditations not as a full-fledged book but as a daily self-journal and reflection to highlight upon ‌his day's work.
The wisdom engraved in the book was so powerful that they still exist to this day even after over 2000 years.
Meditations were his attempt to improve his daily actions and act better on his past mistakes. Despite being the most powerful person of his era, his discipline towards maintaining a journal shows how powerful it is to articulate our thoughts.
One of the best things that I would impart from the book is the power of our minds.
He says that you cannot control what happens to you, but you can surely control how you think and act about it.
That is so powerful.
Key Highlights
Be grateful every day
Be calm and alert
Value time more than things
Read and write a lot
This biography on a legendary business magnate and the pioneer of ‌revolutionary personal computers and smartphones will give you goosebumps on every page.
Steve Jobs persuaded author Walter Isaacson to write a book on him with full control over what he wrote.
He finally agreed when Job's wife told him that he should write a book when Jobs was alive, as he was suffering from pancreatic cancer.
Finally, Isaacson came up with a masterpiece about Steve Jobs' personal and professional life and the mistakes he committed to starting a trillion-dollar company from his dad's garage.
Like others, Jobs was not perfect. He had his flaws and a lot of them. He was not good at parenting, at least initially. He used to get angry superfast and he was hard to deal with as he showered only once a week.
But despite all these flaws, he is an inspiration to all-rising entrepreneurs and businesses.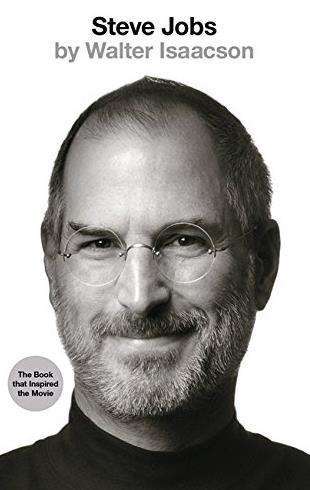 Key Highlights
Change yourself to change the world
Focus is key to success and innovation
Never underestimate your intuition
Ask questions all the time (be curious)
Atomic Habits is considered the bible for personal development.
The book revolves around shifting focus towards good habits and changing your life positively with tiny commencements.
The author James Clear also helps build a proven system that helps you get better by 1% each day. According to him, this system could make you 37 times more efficient in whatever you do by the end of the year.
He also stresses how your surrounding environment can impact your overall willpower and productivity levels.
Besides this, you will get to know about other invaluable hacks that will help you develop good habits at ease and break bad habits effortlessly.
The book is a must-read for all who are facing difficult-to-break habits like junk food intake and for those who want to embrace habits such as regularly working out.
Key Highlights
Forming good habits compounds over time
Systems are more powerful than goals
Focus on improving then your yesterday
Batching similar tasks helps a lot
Author Napoleon Hill wrote Think and Grow Rich after meeting and interviewing successful people of that time such as Andrew Carnegie, Thomas Edison, Henry Ford, and many others to learn their daily habits and secrets to success.
The book explains the different elements that lead us to success starting with a strong burning desire to achieve something. Every chapter is beautifully woven with real-life stories that help understand the concepts better.
This is the book you may want to read more than once, as it contains countless self-improvement as well as business lessons hidden in every line of the book.
He also explains the concept of fear beautifully. How you can rightly deal with different types of fear to clear ‌critical bottlenecks.
Key Highlights
Thoughts can be converted into reality
Execution is far more significant than planning
Have faith in your objectives
If you find it difficult to socialize with people and carry out effective communication, then this timeless classic is just for you.
Published in 1936, this book has sold over 30 million times and is considered one of the most favorites books of legendary investor Warren Buffett.
The book teaches you how you can make great connections by following certain principles described in the book.
Some of them are – being interested in other people, remembering other people's names and calling them out by their name, taking a genuine interest in the work of other people to make them like you, admitting your mistake quickly.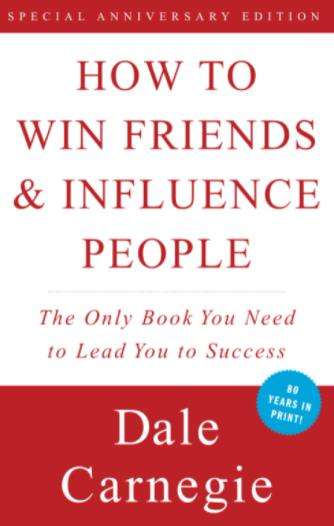 Key Highlights
Never try to win an argument
Empathy helps create more friends than anything else
Always uncover your mistakes
Listen more, speak less
Despite it being more of a business-related book, The 4-Hour Workweek also brings some profound personal development lessons, most of which were learned along the way by the author throughout his roller-coaster journey of success and failures.
The ideal theme of this book covers money-making, saving, investing, traveling, and retiring early.
But within that journey, the author describes how almost anyone can create their side hustle or even full-time business (online and offline) and craft the customized lifestyle design to live on your own terms.
He also describes a lot of resources (websites, books, documentaries) that can help you through your way towards financial and emotional freedom.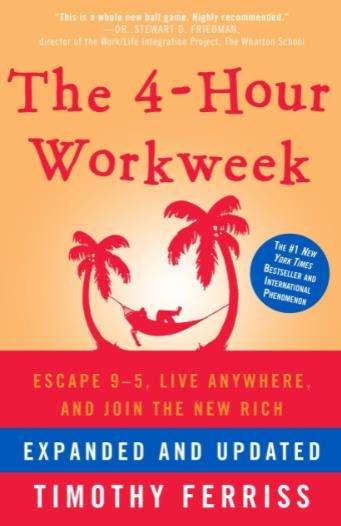 Key Highlights
80/20 principle (focus on 20% things that brings 80% results)
Be specific about your goals
Consume less, create more
Don't be busy; be productive
Deep Work is Cal Newport's attempt to teach deep work, which is, according to him, one of the most invaluable skills to thrive in the 21st century.
The best part about the book is its practicality. There are a ton of practical tips and tricks you can instantly use to make your days more focused and productive.
In simple terms, deep work is engaging in distraction-free work to get meaningful work done in less time. It stresses some of the most important elements of productivity, such as boredom, procrastination, and how you can avoid them.
The author also explains why you should never do ‌shallow work or multitask backed by his scientific evidence and facts.
Give Deep Work a hard try if you want to get into the zone of work quickly and maximize your work output within less time.
Key Highlights
Reduce or eliminate the usage of social media
Take regular breaks from technology
Quality of work = quality of focus * time spent
Focus is key to success in the hardest fields
You don't hire for skills; you hire for attitude. You can always teach skills. – Simon Sinek
Start With Why ‌focuses on leadership and how anyone can be a good leader and inspire others to follow through.
But along with that, he uncovers some of the most crucial elements to becoming a great leader. One of them, according to the author, is finding yours why. 
Once you find why (purpose) you are doing something (a certain job, business), then it brings utmost clarity in achieving your goals.
And if you have a strong why your hows will be sorted easily.
He also suggests that if you handle a team or a group of people, then the best way to improve yourself is to improve the people working with/for you.
You have to, according to Simon Sinek, train your employees to be good managers to get through the hard phases.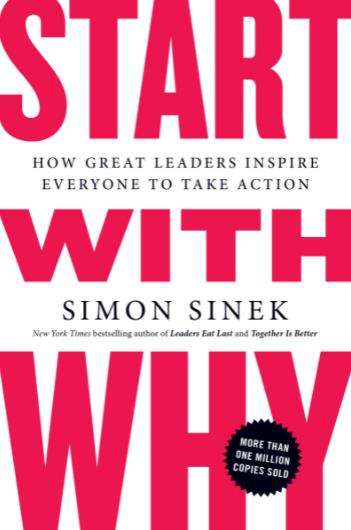 Key Highlights
Look for attitude more than skills
Never break your ethics
Keep your why clear
This giant book is another self-help classic by ‌author Timothy Ferriss. This book is a mixture of the lessons learned from over 200 interviews with great people, world-class performers, and billionaires.
The wisdom is collected in the form of a book from the author's very famous podcast, popularly known as The Tim Ferriss Show.
It includes ‌daily habits, rituals, routines, and the tactics that successful people from different areas used to reach where they are today.
Some of the guests included Arnold Schwarzenegger, Peter Thiel, Jack Dorsey, Jocko Willink and many others. The book is divided into three parts – healthy, wealthy, and wise; within which each section has relevant professional guests educating on the respective topics.
Throughout the book, the book also includes line arts and illustrations that explain certain complicated topics easily (e.g., portraying the following exercise).
Key Highlights
Routine is a sign of ambition
Prioritize your health, finances, and relationships over anything else
Never depend on a single source of income
Technology can make your life much easier (automation, batching.)
Jay Shetty, the author of the book Think Like A Monk, learned great life and personal development lessons on his spiritual journey that he distills in his book.
While there is great advice related to life, there are also some counter-intuitive approaches that Jay highlights.
One of which is that according to him, you should never measure progress.
In his own words, he says, "There is no measure of success, no goal, and no end to meditation practice.
Don't look for results. Just keep doing it. . . . The first sign that you're doing it right is that you'll miss it if you take a break."
Conversely, we hear from almost every other person that we should regularly keep track of progress.
So there is definitely a different holistic approach towards his thinking irrespective of it being true or false.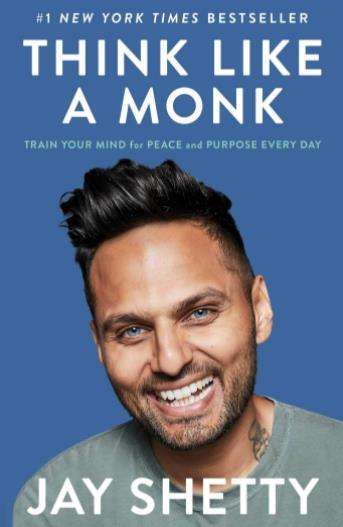 Key Highlights
Sometimes, the best thing is to break a rule
Be happy in other's success
Mediate every day without any expectation
Ego Is The Enemy is not only a personal development book but also a great read on business management and leadership.
Ryan Holiday shares his viewpoint on how ego can destroy everything within no time in his bestselling book.
He also shares practical tips and lessons from ancient stoics on how to lose ego at any moment in your life and be content.
One of the chapters that I liked in the book is about being a student forever. Ryan says that you should be willing to look stupid and clueless to improve. You need to keep learning and evolving constantly to achieve new heights.
Key Highlights
Enjoy the process
You don't control the results, so don't fret over it
Be a learner forever
Think before you speak (self-control)
Ikigai is a Japanese concept of finding your reason to wake up in the morning. It is one of the most practical books when it comes to choosing a career.
According to the ideologies of Ikigai, you should never choose a career solely for a single reason.
You should instead proceed with the career that – you are good at, that you love, that the world demands, and that the people can pay you for. This makes a perfect equation for a happy and healthy life.
In the book, the author has also given utmost importance to the right amount of sleep, working in the flow state, never retiring from your work, and much more, all of which can be achieved at Zen thanks to Ikigai.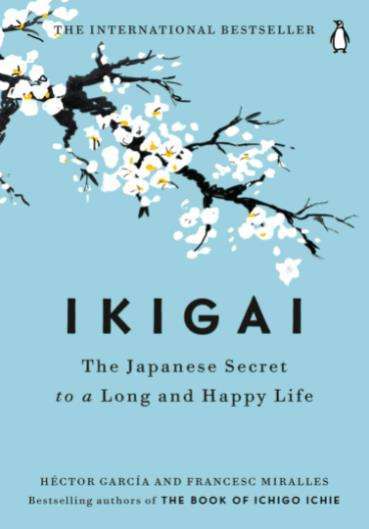 Key Highlights
Find your reason to live
Hone your skills by practicing regularly
Sleep and eat right
This is a short and fully practical book specifically created for creators of every field.
In this book, ‌author Austin Kleon encourages creators to showcase their talent and creativity to the world without fear.
If I was told to summarize the golden nuggets of the book in three lines, it would be something like:
Document and share your journey (work) online without charging anything for it.
By doing so, you attract people with similar interests.
Once you get regular with it, you will create an ecosystem of audiences who are willing to consume what you have to create (One of the best examples is the YouTuber and Filmmaker Casey Neistat).
Austin also normalizes the idea of not being the best at what you do. He says that it's okay to be a beginner and know nothing about something. That's how you learn and grow.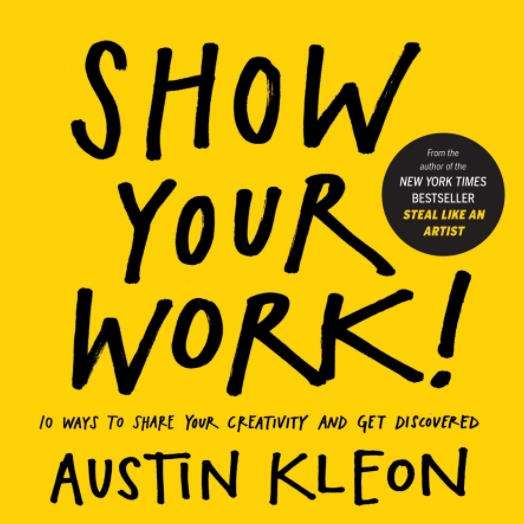 Key Highlights
Share your work online without judgment
Teach whatever you know
Instead of the product, share the process
This book may hit you the hard way, but it's worth it. It's like a direct smash of reality in the face.
Here are some of the lessons you can learn from the book:
There is no such thing as competition. It is all made up in our minds.
If you want to achieve something, you can do it, no matter how hard it is. The only condition is that it should be humanly possible.
Focusing on your flaws will lead you nowhere. It will bring you one step closer to hating yourself on purpose.
You should always focus more on enhancing your strengths.
Finally, the author preaches that your past can never determine your future.
This was just a sneak peek; there is a lot to learn from this timeless masterpiece.
Key Highlights
Never seek recognition or validation from anyone
Focus on your tasks, not others
You can never make everyone happy. It's not your responsibility
Principles is based on the author's (Ray Dalio's) rules and values that made him a billionaire and the co-chief investment officer of the world's largest hedge fund known as Bridgewater Associates.
In this book, he shares management, mindset, and self-help lessons that anyone can use to grow every day.
He talks about ego, the right thought process, the power of correcting mistakes, the art of being silent, and many others.
He also shares his knowledge and experience around building a successful organization full of motivated and disciplined employees.
The amount of information provided in the book is difficult to summarize in a few paragraphs.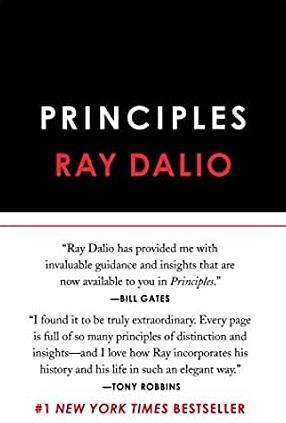 Key Highlights
Hold others accountable for their tasks
Make a lot of mistakes, but correct them
Lose ego
The renowned Clinical Psychologist and Canadian professor, Jordan Peterson wrote 12 Rules For Life.
In his book, through a lot of anecdotes, he explains his 12 rules of life that will make you more focused and help you get things done every day.
One of his rules that I feel everyone can relate to is about comparison.
The author says that you should never compare yourself with others. Instead, you should compare yourself with whom you were yesterday. This is a healthy comparison. He backs his thesis with facts and many examples.
Some of the other rules revolve around being a good parent, cleaning your room, and telling the truth in all situations. Every entrepreneur can benefit from the lessons imprinted here.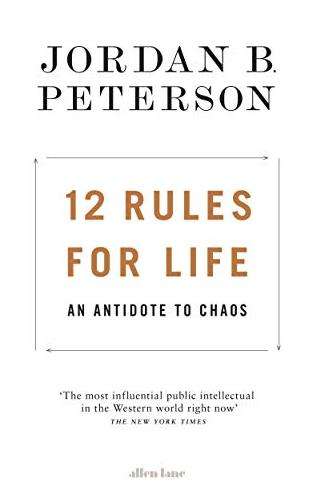 Key Highlights
If you want to change your life, start with cleaning your room
Speak only what you surely know
Maintain a sound posture (impacts personality and productivity)
This book will teach you how to think. We know what to think, but very few of us can nail HOW.
The Art of Thinking Clearly consists of 99 thinking errors (aka systematic cognitive errors) as they directly affect our decisions and judgements.
The author also talks about some interesting calculation errors we commit while averaging values.
For example, while calculating the average monthly income of a group of 50 people, make sure the income of all the 50 participants is not too far from each other. Including Bill Gates's monthly income in this group may lead to false conclusions.
Similarly, it has a lot of thought-provoking theories that will help you better understand the clean process behind thinking rationally and making profound decisions.
Key Highlights
Try avoiding NEWS as much as possible
Know that hard work does not guarantee success
Not-to-do is more significant than to-do
Wrapping it Up
These are some of the best personal development books you can consider reading this year. To become a better version of yourself.
They provide practical tips that are instantly actionable, meaning that you can start using the ideas from the book as soon as you finish reading it.
All of these books will bring you more clarity and set you up on an upward trajectory.
But before reading any of these self-help books, do remember that if you want visible results – action and execution are as important as reading.
So, act irrespective of advice/insights being trivial or crucial.