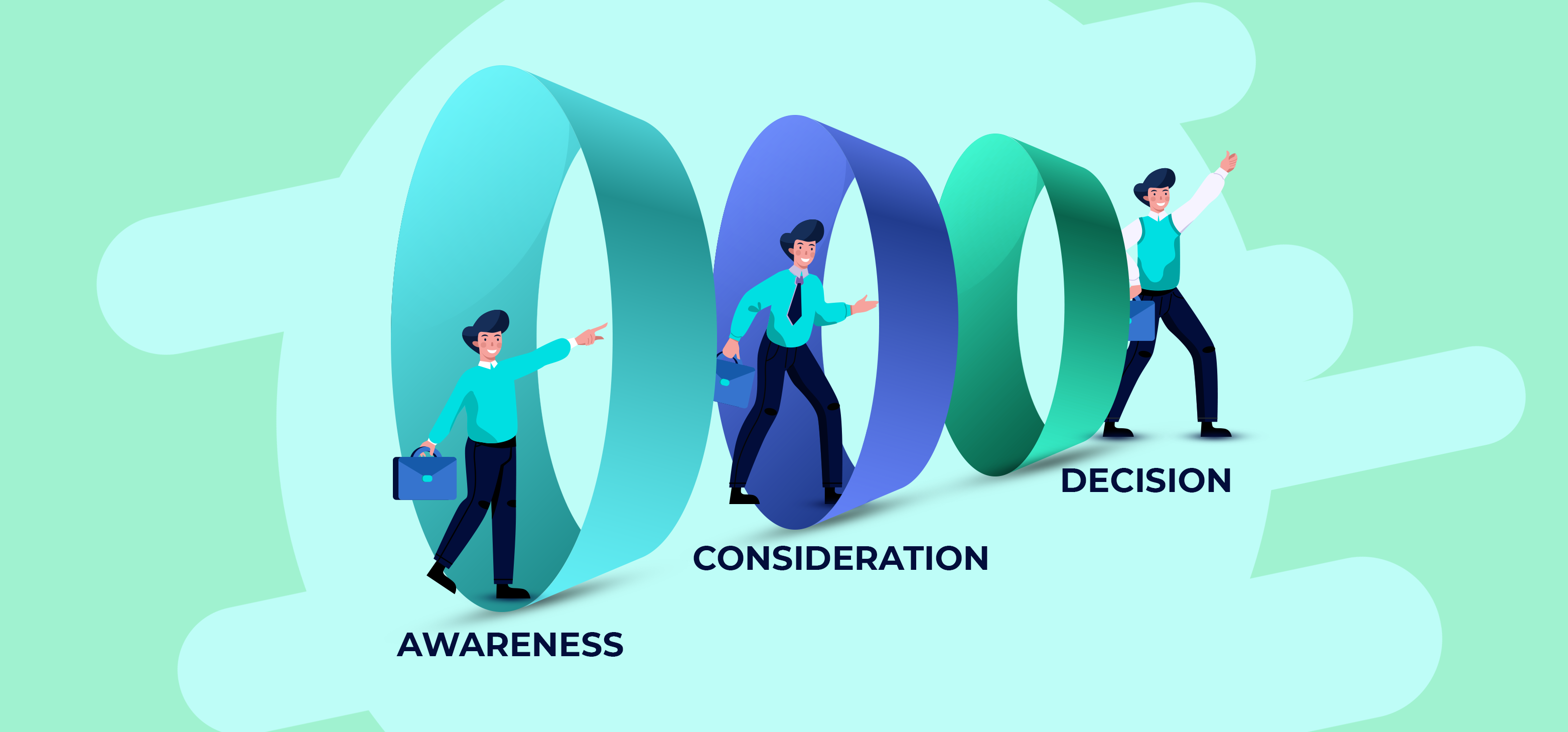 Steering companies toward your B2B marketing funnel is much more complex than you think.
I am not saying a B2B marketing funnel is too technical for entrepreneurs to pursue.
But your target audience doesn't involve impulse buyers easily influenced by attractive deals and aesthetically appealing features.
They are decision-makers and leaders who conduct proper research before finalizing the deal.
Bearing that in mind, you should be aware of the essential elements of a B2B funnel to design it according to your target market.
Here you'll get an overview of the B2B marketing funnel, the subtle difference between the two dominant marketing strategies, and what tools you can use to optimize it.
Let's get started.
What is A B2B Marketing Funnel?
I am sure you must be aware B2B brands target professionals and organizations rather than individuals. Being mindful of their audience, B2B companies systematically create touchpoints to drive their leads into taking the desired action.
Let me put it this way.
Say, you're planning to start your dropshipping business in socks—just an example. How do you secure a socks supplier?
Alibaba is a well-known third-party e-commerce platform that hosts overseas wholesale. So, by my guess, your first choice would be to approach Alibaba. Right?
From there, you'd compare several socks companies, study their product features, observe their reviews, learn more from online communities before contacting the suppliers— Zhuji Xinrun Trading Co.
Here, you essentially went through the ZX marketing funnel.
Alibaba platform, product features, reviews, online community, videos; they're touchpoints ZX uses to generate leads.
ZX's is a typical digital B2B marketing funnel most online B2B brands employ.
It's, however, not the only one.
For instance, if you are a conventional B2B brand, say, an audit firm, your funnel will majorly consist of networking. Furthermore, if your marketing objective is to increase subscriptions, the funnel will end at subscription and not at purchase cart.
In short, think of the B2B funnel as a map of your marketing campaign, whatever that may be.
Now, there's another way to grasp the concept of a B2B funnel. It is to identify the difference between B2B and B2C marketing.
What Makes Your B2B Marketing Funnel Different from B2C Funnel?
A lot of things.
Remember, your B2B buyer's goals, interaction with the brand, motivations, expectations; all differ vastly from a B2C customer.
A mom—or dad—shops vegetables at the grocery store, but a restaurant owner will likely approach a wholesale market.
Similarly, a vendor's pricing structure for its B2B client would be fairly lower than a B2B customer. I even addressed B2B buyers as a client and B2C as a customer because of the nature of their relationship with the supplier.
Suffice to say, the dissimilarities are "a lot". So, in retrospect, their funnels would naturally be distinct.
The only common factor you'll probably find would be the funnel template, marketing-sales team alignments, and a few touchpoints. That too, only to some extent.
To clarify my point further, let me share three major differences between B2B and B2C marketing.
1. Target Audience and Goals
A B2B marketer targets companies that hope to improve their processes, while a B2C marketer pursues leads wanting to solve a personal problem. Safety boots and hiking boots are classic examples.
If in some cases, B2B and B2C brands aim for the same audience, the marketing goals of both would still vary.
For example, Mercer targets executives of organizations that lack an in-house HR department. Those executives might also be Armani's clientele.
Same audience, different goals.
2. Motivations and Marketing
A B2B buyer makes their purchase decision based on logic. They mainly care about how much ease the product will bring to the team and whether it will increase the company's ROI. Some would probably intend to earn a promotion after implementation. You get my point.
B2B brands create educational content and success stories to stir these motivations.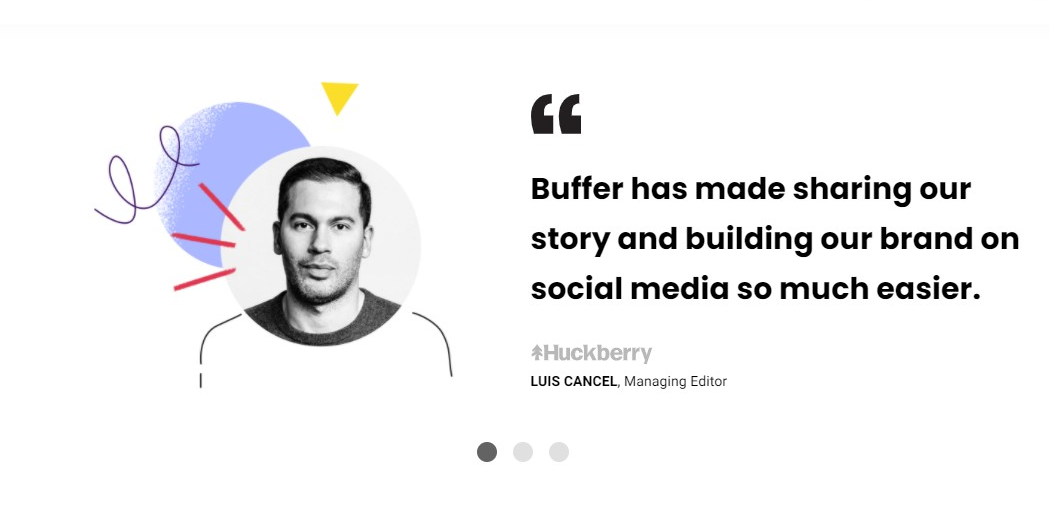 A B2C buyer's decision, on the other hand, is typically driven by sentiments. Keeping that factor in mind, B2C brands largely opt for emotional marketing.
3. Expectations and Relationships
A B2B buyer generally procures products for the long term and expects continued efficiency and after-service from the brand. Bearing that, B2B companies focus on user experience and product features.
B2C customers are far easier to please.
Many will overlook poor after-service if the product quality is great. Similarly, most wouldn't mind a mediocre item if the user experience was exceptional.
Therefore, you'll often see B2C advertising bold and highly creative, for they have the space to experiment.
Anyway, keep the above three points in mind while crafting B2B campaigns. For now, scroll down to find out what creates a B2B marketing funnel.
Main Components of A B2B Marketing Funnel
Just like any typical buyer, B2B prospects go through three distinct stages.
Awareness
Consideration
Decision
But that's where the similarities end.
A B2B marketing funnel is built around a well-informed audience that wouldn't stumble upon your brand by accident. As a B2B marketer, you'll need to create venues for your customers to learn about your product and services.
Let me briefly explain each stage with examples to sketch a clear picture for you.
1. Awareness State
In the awareness stage, your prospect comes across your brand during their research.
90% of B2B buyers enter an awareness stage when they identify a problem.
Either their job has progressed and they are hoping to ease their workload, or they are experiencing an inconvenience but have not yet realized it can be fixed.
In any case, your potential customer is more aware of the issue, and they're already seeking a solution.
To reach them out, you find out what channels your prospect frequents and place several touchpoints to let them discover your product.
For example, when Crazyegg initially launched their site, they approached CCS galleries and top bloggers to create brand awareness.
Canva, a popular design software company, started its company by collaborating with college students before their business prospered.
B2B companies typically create brand awareness through SEO, PPC ads, social media posts, referrals, and events.
2. Consideration
In the consideration stage, your prospect shows mild curiosity toward your brand and starts conducting in-depth research to keep alternatives solutions on hand.
In your case, those solutions would be you and your competitor.
This is the point where you engage your audience on your site and social accounts to build interest in your products.
Bear in mind most companies don't solely rely on their website to interact with their prospects.
For instance, Crazyegg employs blog posts and email marketing to nurture its leads.
Canva uses YouTube tutorials to educate its target market. Birdeye, another SaaS brand, engages visitors through its chatbot.
Many publish testimonials, webinars, and automation software to increase engagement.
The purpose of these activities is to convert visitors into qualified leads.
3. Decision
It is the last stage where your lead finally acts.
Now, the period of that action would naturally depend upon your funnel's objective.
If your marketing funnel has been created to convert leads into paying customers, your prospect will take considerable time comparing plans and brainstorming your product's pros and cons.
If your goal is to get webinar subscriptions, your lead might merely read your webinar description, reviews, and previous videos before quickly signing up.
Let me simplify it with our previous real-time example.
When Crazyegg was still in its early stages, its initial objective was to build an email list so it could gather enough audience for its product launch.
To achieve the target, Crazyegg created a marketing funnel involving CCS galleries to attract traffic.
The strategy proved successful, and the company earned 20,000 subscriptions.
The subscription is the decision.
Top 3 Tools to Help You Automate Your B2B Marketing Funnel
Most marketers prefer HubSpot to automate their marketing funnel.
HubSpot CRM offers a wide range of tools that can pretty much take over nearly all of your marketing activities. More, the company provides freemium services to get familiar with the software.
That said, I am additionally sharing three more software, particularly for your B2B marketing funnel.
These tools will help you save time, optimize your marketing activities, and unearth qualified leads quickly.
As you know, the awareness stage primarily involves social media management. Hootsuite helps you manage all your social media accounts in one place.
You can discover popular hashtags, curate content, schedule posts, track the movement of your fans, and connect with them.
It has an analytics section that gives insight into both top-performing posts and weak areas to let you know where improvement is needed.
The company recently acquired a chatbot to make your engagement even more efficient.
As the middle of the funnel consists of mainly educational content, Leadfeeder provides you with data on your site visitors to learn whether your content strategy is working.
The site analytics tool identifies which company visited your site, how they discovered it, and what content they liked. The software allows you to customize your feed based on your buyer's persona and pick out potential customers.
Leadfeeder additionally collects the contact information of your leads to connect with them later.
The tool essentially helps you generate qualified leads.
Explore its "Lite" plan. It's free to use.
Since one of the best ways to connect and convert your leads is through email marketing, Mailchimp offers tons of automation services to run an effective email campaign.
Its email builder allows you to personalize your email, store your images for later use, automate emails, and get analytics.
You can integrate your email with your online store to send product updates regularly, set triggers, and customize your template size to be used on social media.
Really, the tool is extremely handy.
Mailchimp offers four different plans for its customers. If your email list contains over 2000 contacts, you can avail of it for free, here.
Takeaway
63% of B2B companies find lead generation highly challenging. It's not that they don't have marketing funnels in place. Most either struggle with their company's limitations or are not yet familiar with their target market.
So, the next time you sit down to create your game plan, keep your audience in mind.
Trust me, tons of brands are running successful B2B marketing funnels using budget-friendly and straightforward approaches.
I am leaving you with Creatopy—formally Bannersnack— success story for inspiration.