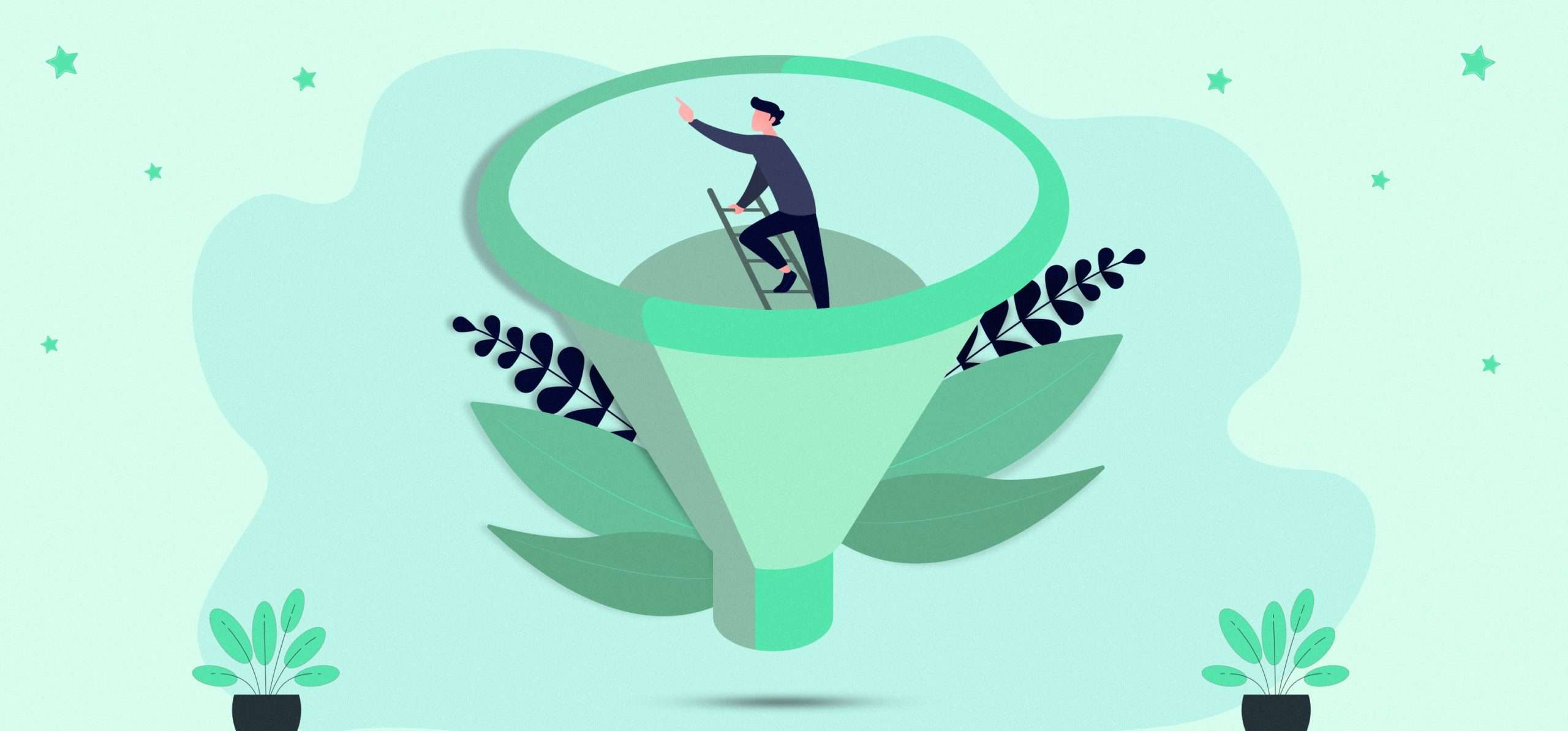 Marketing Qualified leads are remarkably tricky to acquire.
One moment they will appear deeply interested in your product. But just as you felt secure in your assessment, your quarry would flutter away without a backward glance.
They have both the qualities of generic and sales-qualified leads and yet fall into neither category. This vague identification has often proved costly and time-consuming for the company.
For B2B marketers, the challenge is even worse! Almost 61% struggle to score MQL—particularly the ones generating positive ROI.
Still, despite the predicament, you can competently attract at least 40% of high-converting MQL.
All you need is a solid marketing plan.
Here I am going to share nine such strategies, starting with your buyer persona.
1. Leverage Your Buyer Persona to Generate MQL
You must be wondering why I mentioned Buyer Persona, considering it's the first and obvious course marketers pursue.
But 70% of companies miss out on some of their revenues by not taking full advantage of the buyer persona.
While a buyer persona, no doubt, is the foundation of every marketing plan, fully optimized, it can astonishingly increase your high-converting MQL.
Take the landing page, for example. An optimized COA using your perspective pain point will relatively persuade more leads to click on it.
Nearly 56% of companies generate high-converting MQL by merely using such tactics. I suggest leveraging your buyer persona to drive relevant traffic.
What Tools Are Best for Creating Buyer Persona?
Hubspot offers decent tools to gather specific data on the lead, like personal information, demographics, pain points, goals, and credit history. They also provide a service by the name of "Make my persona", sharing a step-by-step guide for designing the buyer persona.
If you want personalization, try User Forge.
User forge application consists of appealing features such as;
– Photo uploading option
– Story templates to better understand your audience.
– Additional space for texts and quotes to narrow down your customer's identity.
– A free demo for your consideration.
Overall, you'll find several free templates and online persona generators to help you create your perfect buyer persona.
2. Build A Powerful Content Marketing Strategy
A content marketing strategy typically helps you in reaching your goals.
Since your goal here is to generate high-converting MQL, we're assuming you've already hit the awareness stage and now expect to delight your prospective buyers.
One way to achieve it is to build trust by nurturing your leads.
Most businesses usually start with blogging as 77% actively read blogs. Their marketing department creates content relevant to the buyer's journey, shares it methodically to gain maximum traffic, and tracks the progress.
Once equipped with enough data, they improvise to increase their MQL number.
Form a similar procedure, only hone it to your target market.
Setting a targeted content strategy will not just attract MQL but reduce costs, ultimately improving your business ROI.
How to Create Engaging Content?
Map out what's trending and what type of content your visitor reads. Buzzsumo comes highly recommended for such research.
The tool provides insight into popular topics and evaluates their market worth. Furthermore, it shares stats on your competitors and top influencers.
Buzzummo also pinpoints comments or mentions of your brand.
The only downside is pricing. If you're alright with it, by all means, go for it. Alternatively, you can opt for Google Analytics to search for ideas.
Once you're sure of your plan, write digestible posts.
Listicles are the preferable choice as 38% are drawn towards them, followed by the "how-to" blog structure.
Content creation is an extremely vast topic. I advise exploring it at your convenience before diving into it.
3. Use Video-Based Campaigns to Attract Leads
While the majority do like reading, 86% still love watching videos. In fact, the level of interest in this communication mode may even surprise you!
Just as it did to a Chicago-based SaaS company, I came across it in my research.
IngeniousI0 had been relying on written content initially. But when their marketing team noticed a distinct lack of activity on their blogs, they pursued another route.
Blending humor and product information, the company traded their text with visuals and ran an AD on Youtube. By the end of the month, IngeniousIO received 260k views and 550 clicks, bringing in an influx of qualified leads.
Video streaming has increased exponentially over the years, making it one of the top tactics to generate high-converting MQL. It's visually appealing and has the potential to grow sales. 74% use video campaigns to gain a positive ROI.
Take advantage of it and create content to engage viewers.
What Tools Help You Produce Amazing Video?
Hiring a professional would be my first advice, of course, but there are several editing tools available if you are on a tight budget.
Adobe Premiere Pro, though, is a universally preferred software.
– It has a decent monthly subscription, allowing you access to updated features.
– It's compatible with Windows and Mac.
– It offers uncountable features
Some might not consider Adobe "user friendly", but as Adobe is generally known, you'll have no shortage of tutorials on Youtube.
4. Create Lead Magnets to Increase Subscription
Your visitor scarcely stays more than 15 seconds on your site.
Since it would be a miracle to persuade your potential customer to buy within this timeframe, assemble an email list to connect with them.
Lead magnets are a perfect lure to gather such data.
They are freebies you offer to your MQL for personal information.
Lead magnets also subtly promote your product. By implying you can solve their problem, you inadvertently attract high-converting MQL.
What are Popular Lead Magnets?
Brands often employ the following magnets to hook in high-converting MQL.
–         Ebooks: They are power-packed with knowledge and easy to download.
–         Quizzes: They are fun to try and build anticipation. Almost 96% of users don't leave without finishing them.
–         Infographics: People find infographics handy and eye-catching. They're compact and engaging. You'll find notable weblogs adopting using infographics to extend their reach.
–         Free Trials: They create customer satisfaction increasing the probability of converting MQL to SQL.
Additionally, you can propose checklists, webinars, surveys, and giveaways.
5. Make Sure to Stay on One Boat
Marketing gurus usually analyze which strategy could generate high-converting MQL before mapping out a specific plan of action. It's a sound procedure and often brings business ROI up in the long run.
The problem arises when marketers set broad goals.
For instance, you wish to drive traffic to your site.
It's a pretty generic goal, and unless you have a very efficient team, you might make costly mistakes. Sadly, some marketers do encounter mishaps. In a bid to cover all, they employ multiple strategies and get lost in the middle.
The best way to avoid it is to break down your goals and concentrate on one step at a time.
Let's pick our previous example again.
Currently, you're in the consideration phase of the buyer's journey and want to guide traffic to your landing page.
For what purpose exactly? To grab high-converting MQL.
Notice how the second part makes your aim specific? By narrowing your goals, you cut down on unproductive routes.
Coming back to our example, what would be your possible solution to gain MQL? Improve site optimization, write targeted articles or both?
The former will attract generic lead. The latter might bring MQL, and using both simultaneously would likely divert your attention. You get my point.
Succulently put, keep your goal measurable.
Looking for powerful lead gen tools for your website? We recommend reading our best lead-gen tools guide.
How to Set Clear and Measurable Goals?
To establish specific objectives, observe KPIs, such as; the number of clicks, bounce rate, well-performing reads, demographics, and overall engagement.
Google Analytics and social media insight are perfect for auditing, but online applications may also help you dig deeper. For instance, Crazy egg or Hotjar uses a heat map to let you know which information your visitors found interesting.
Get any of the tools to track your efforts.
6. Smartly Wield PPC Marketing Campaigns
PPC campaigns are expensive, time-consuming, and could create havoc on your ROI. But planned wisely, they become one of the best marketing strategies to generate high-converting MQL.
You'll not only have an edge over other businesses but can measure which channels attract qualified leads and fine-tune your strategy.
Google receives 3.5 billion searches every day, making it a hotspot for MQL. Integrate it with a content strategy, and you'll have an extremely profitable game plan.
How to Optimize Your PPC Campaign?
Optimize your PPC campaign through SEO, add-ons, FOMO, and retargeting.
Let's start with SEO.
Despite PPC being a veritable antonym of SEO, you still need high-intent commercial keywords to reduce cost per click. SEO filter out unrelated leads, bringing only MQL to your AD. (Explore Semrush to know more about keywords.)
Add-ons like the Sitelink extension facilitate your MQL navigation. It's a worthy option to consider.
FOMO (fear of missing out) is a clever tactic to trigger your MQL emotions. Using a limited deadline may spur them to click on your AD.
Lastly, retargeting pushes MQL to buy. Ever noticed how an Ad you clicked seems to follow you everywhere? This is retargeting.
7. Go for Referral Marketing
Word of mouth is one of the oldest and most effective strategies to generate high-converting MQLs.
According to research, 83% show interest in a product if a social acquaintance refers to them, and online reviews trigger a similar response.
Despite running persuasive and expensive ads, nothing influences your lead's decision as a friend's endorsement. And lucky for you, people aren't shy about sharing their experiences.
Referral marketing is practically free and invites nearly 40% of high-converting MQL.
What is the Preferred Referral Marketing Option?
Giveaways.
Giving away your product to a few for reviews is the classic tactic small businesses use. Giveaway serves a dual purpose. You get online coverage and a loyal customer who would likely refer you to their peers.
Organize giveaways relevant to your business nature. For example, an eyelash brand would seek an influencer, while a third-party eCommerce platform may offer a gift card.
8. Use A Repetitive Marketing Strategy
As you know, your business is in a state of constant change, and your marketing campaigns must follow suit to nurture your sales.
But regardless of how creative your marketing department is, there will come a time when they will hit the ceiling and run dry.
A repetitive marketing strategy will act as a safety net. It's predictable, reliable, and equally profitable.
I know the statement appears an oxymoron, given your audience's tendency to seek "something new", but your goals must also align with your business goals to achieve stability.
Besides, a go-to plan often generates better results.
Where to Find Repetitive Marketing Ideas for Inspiration?
Study popular brands.
Henry Ford's advertising strategy is the perfect case for a review. Their ads have a distinct but repetitive pattern, making them famous and memorable.
9. Try Humor in Your Marketing Ads
Humor brings one thing to the table every marketing clamor for—attention.
People watch humorous videos. They share it with their friends and re-share it just for laughs. Check your social media timeline to confirm. You'll find half of the feed is brimming with humorous content.
Brands primarily employ humor in the awareness phase, but you can try it to generate high-converting MQL as well.
The only condition is to know your audience.
Here's a perfect example for you:
Dollar Shave Club was a startup with a limited budget to build its customer base. To cover the deficit, they released a humorous promotional video titled "Our blades are F***ing great, in 2012.
Their sarcasm engaged the viewers, and the video went viral, generating 25k leads. Within five years, the company's worth reached $1 billion!
Humor is a powerful tool. Use it smartly.
Anyway, explore each strategy, evaluate which complements your business goals, and start your campaign. Good Luck!