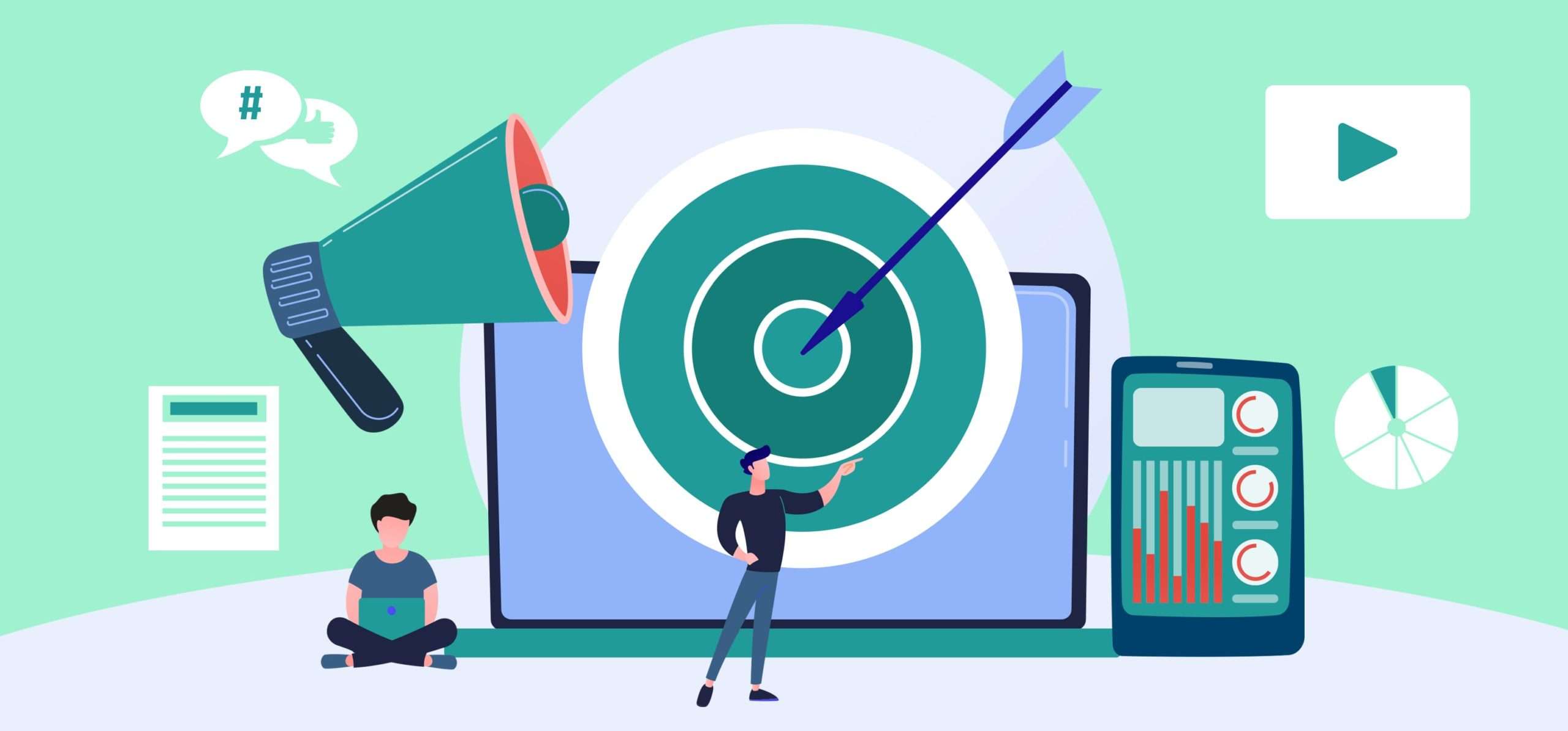 We all hear 'Content is the King'.
Did you ever feel like it is?
Ever thought about why everyone says that content is everything?
Because everything you create and share is content. You got to pen down a remarkable story that can sell.
Content can be in the form of written words, audio, or visuals. For example, blogs, books, social media posts, videos, and podcasts. The type of content is based on the channel and the audience you target.
Today, with the increasing user base on the internet, brands got more inclined toward creating content for digital platforms. For example, Facebook, Instagram, YouTube, Twitter, etc.
But how do they select channels? 
How do they know where their audience is?
What type of content will sell more?
If you want an effective and actionable guide on content marketing strategy for your brand, keep reading!
What is Content Marketing?
Content marketing means preparing a blueprint for content creation and distribution across different channels.
It helps you create the right content, and reach the right audience at the right time and place.
What do you get when you create content based on your audience's interest?
Increase in engagement
Brand awareness
Increased sales
More revenue and profit
Gain customer loyalty
Build goodwill of the brand
So, instead of selecting any channel and posting any type of content, make a content marketing strategy. It will help save time, money, and customer service.
Types of Content with Examples
1. Text
Knowingly or unknowingly, we use it everywhere. You cannot get away from it, and it cannot get ignored.
Be it on the website, YouTube, social media platforms, ads, banners, pamphlets, etc., text plays a major role in communication.
There are many content types where the text gets used to attract and engage the audience.
Some of them are as follows:
Blogs
Ebooks
Case Studies
Testimonials
Articles
Emails
Newsletters
2. Video
As per the G2 survey,
60% of businesses engage users through video marketing.
84% of marketers see lead generation improvement.
93% of marketers agree to include video marketing as an integral part of any marketing strategy.
With these statistics, you can estimate the importance of video content.
People like watching videos. The live chats, tutorials, DIY, tips, demos, webinars, events, interviews, etc., attract the viewers.
Pro Tip – Human brain remembers pictures better than text.
As per the Score, these are the three reasons to consider video marketing:
The brain processes visuals 60k faster than text.
Remembered for a long time.
Triggers emotions.
Example – Myntra Studio, where Myntra collabs with the creators and does Myntra Live. The creators use Myntra products and give fashion tips live. It persuades viewers more to buy the product when they see it used by their favorite creators.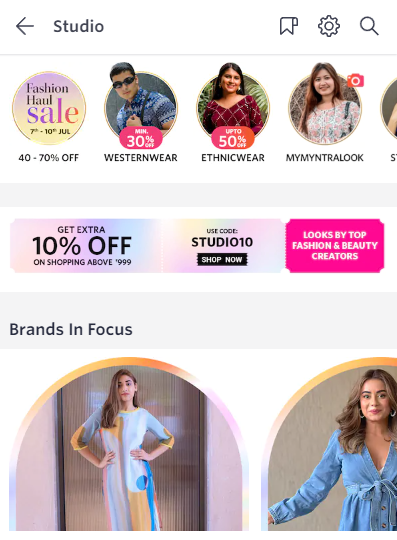 3. Audio
The audio content also has a separate fan base.
The podcast is an audio content form that many of us love listening to. I even listen to some of the podcasts that will help me professionally.
Also, some podcasts I listen to refresh my mind like stories, series, etc. I close my eyes and start to imagine the story scenes in my head. That experience in itself is very unique and beautiful.
So, brands create audio content as well to cover users who like audio.
Example – The Times of India podcast on Spotify. They pick up on one topic and discuss it with their guests. Those interested in politics and other kinds of revealing stories, follow the podcast.
4. Image
Like I said about the video, the same goes for the images. More than reading a text, people like visuals and graphics.
They remember for a long time, which is not possible in text content.
Despite saying so, I do not recommend you to always go for graphics. The content-type depends on the niche you target and the business you deal in.
For example, what if Tommy Hilfiger promotes a shirt in this way:
"Printed Navy Blue slim fit casual shirt with premium fabric and fine finishing. Geometric print with mandarin collar, rolled-up sleeves, button placket, and a curved hem."
Will you buy it?
Or what if they promoted it in this way?
I am sure you will give it a thought to buying it after looking at this image.
So, always think about how you can better communicate with your audience.
Some of the image content types are
Infographics
Social media image posts
Ad banners
Pamphlets
Billboards
5. Metaverse
The buzzword of the era, Metaverse.
How can I forget the new era of content creation!
Yes, content delivery is going to change.
Metaverse is a virtual space where you can interact with people virtually like in the real world.
The brand can improve interaction with its customers, which will transform the whole experience. You can touch and feel the object in this virtual world.
As per Forbes, the Metaverse will change the whole content creation world forever.
Let me give you an example.
Fortnite is an online game created by Epic Games. They organized an in-game concert by Marshmello.
Guess what!
10.7 million players attended the live concert. The figure is only of the in-game. It got streamed on other platforms as well, like YouTube.
Content Marketing Strategy for Beginners
1. Objective
Your first step should be to know the objective.
Think about why you want to create a certain type of content.
The objectives can be as follows:
More website traffic
Increase in sales and leads
Brand awareness
Promotion
Brand Consideration
Announcements
The objective leads your content ideation process. It also helps in successful content creation that gives increased engagement.
2. Goal
Then comes the setting of the goals.
Many people get confused between goals and objectives.
The objective is a wider term.
The goal means setting a specific target.
For example, if your objective is more website traffic, then the goal should be 10k monthly visitors.
I mentioned 10k only, for example. You should decide how much traffic you want monthly.
Remember, only a specific target gets achieved. Do not make a vague goal.
| | |
| --- | --- |
| Vague Goals | Specific, Concrete, and Achievable Goals |
| More website traffic | 10k monthly visitors |
| Increase sales and leads | 20 leads weekly |
| Increased brand awareness | 15k YouTube video views in 10 days |
3. Research
After you set objectives and goals, now go for research.
Research which platform suits best for your business based on your set goals.
I have seen brands blindly share content on Facebook and Instagram. Because these platforms have more users.
Yes, they are indeed popular platforms.
But before posting content, you should know whether your audience is present there or not.
Every platform is for some kind of people.
Here's a glance at different platforms:
There are four ways to research.
Competitor – Find where your competitors are delivering the content. Check their posts and engagement rates in different types of content like likes, shares, and comments.
Primary research – Do your research by conducting a survey.
Secondary research – Surf the internet and read the research papers already released.
4. Plan
After you have finalized the channels to target, plan the type of content to deliver.
If you do not have an idea of what will work, analyze your competitors. You will find out what they do and which is driving more engagement for them.
Prepare a content calendar.
A content calendar is where you pre-plan your content for a month beforehand. As in, on which day what type of content needs to get served to the audience.
5. Budget
Content marketing can be organic or paid.
So, every type of content creation process needs a budget. Whether it is for buying tools, paying employees and influencers, or shooting a video.
Talk to your finance team and set aside some budget for content marketing.
It helps you stay within a budget alongside creating the best content within that limit.
6. Creation and Distribution
After everything gets done, finally the content preparation starts.
The content calendar gets shared with the content and graphics team.
Based on that, the graphic designers design the image and video posts beforehand.
Once created, the posts get distributed to the different targeted channels.
The team schedules the posts on the planned dates. The content automatically gets posted at the set time and date.
It helps to overcome the delay in content delivery.
7. Analyze
Once the content gets distributed, it receives likes, shares, and comments.
The engagement rate depends on how strong your content is.
Every platform has an analytics section. You can check how your posts are performing.
See if it reaches your goal.
If not, then it is a sign to change your content marketing strategy.
The following are some reasons why you are not reaching your goal:
Ill-prepared and poor content
Need to change the type of content
Wrong targeted channel
Need to increase post-frequency
Incorrect posting time and date
Wrong geographic and demographic targeting
High load time of landing page
Less information on the product
Low-budget allocation
Once you find the reason, work on it and try to align the result with your set objectives and goals.
Conclusion
Content marketing can be organic or paid. You should analyze what works for your brands and is best to achieve the goals.
Organic is good if you have time and agree with the slow growth. But if you want a quick result, I recommend the paid version. However, if your content isn't converting organic traffic, the chances of it working with paid ads are super low.
To summarize the content type, visuals, and text combo can be used.
Only visuals will also work.
Although alone, text cannot always work in all cases.
At times, texts are enough to send the brand a message. However, sometimes, even visuals need some text to express the emotion.
So, you should analyze which content type suits your brand and niche market.
With trial and error, you will know the content type that your audience engages more with.
Never get nervous if you do not get engagement, despite massive efforts.
Try to change the content strategy. Who knows, which content your audience will like.
Good luck!