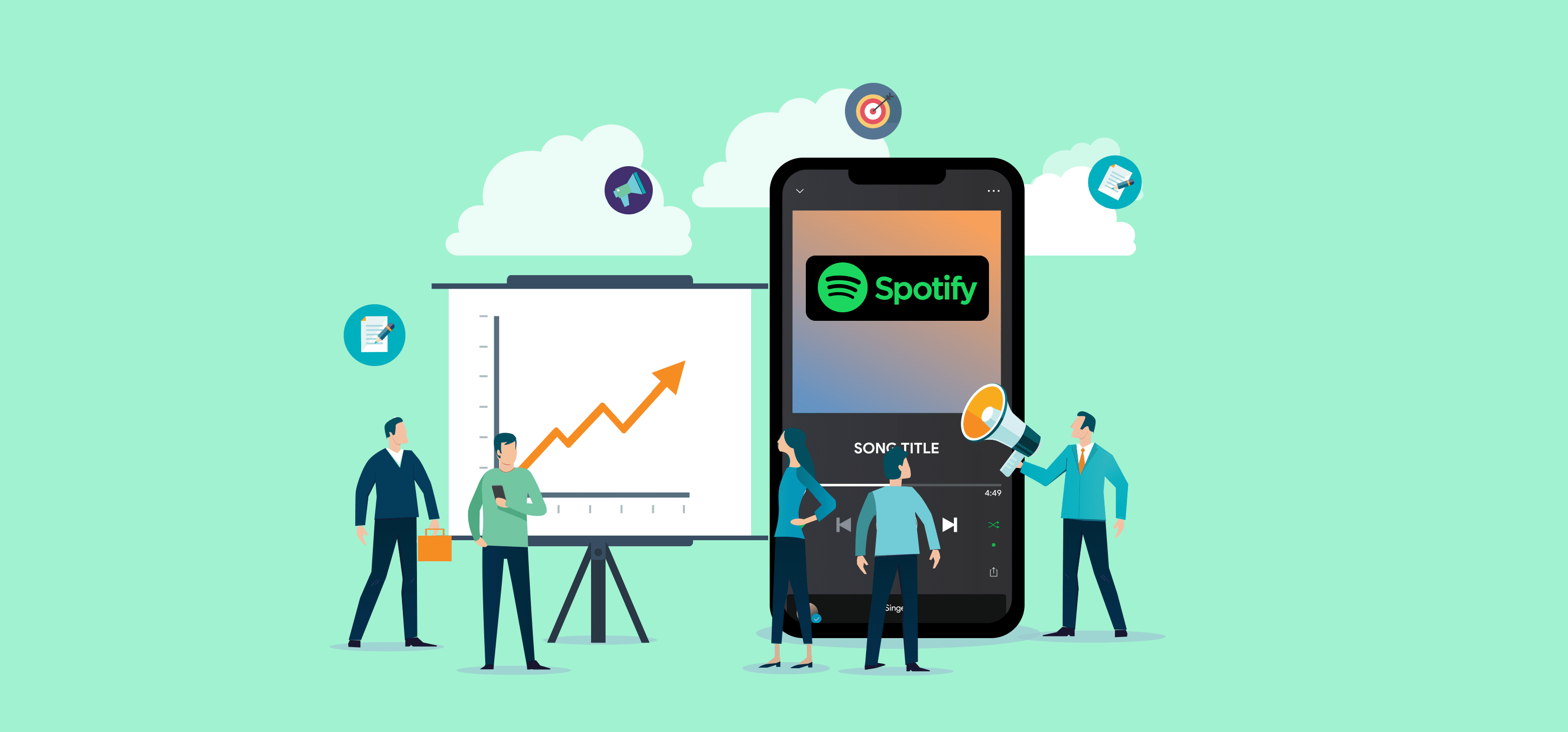 Music streaming brand Spotify is widely popular among casual listeners and artists alike. It is a multinational company that caters to almost 183 markets and enjoys a minimum of 422 million customer base.
For an app that started out as an alternative to piracy, it has achieved incredible success in a short amount of time. It has revolutionized the way we listen to music, turning itself into a hub of songs and podcasts today.
I believe Spotify is an excellent case study of an effective marketing strategy.
Here, I have shared its nine best strategies to give you a glimpse of its marketing playbook. Explore the tricks and channels it employed to attract and convert users into paid subscribers.
1. A Win-Win Product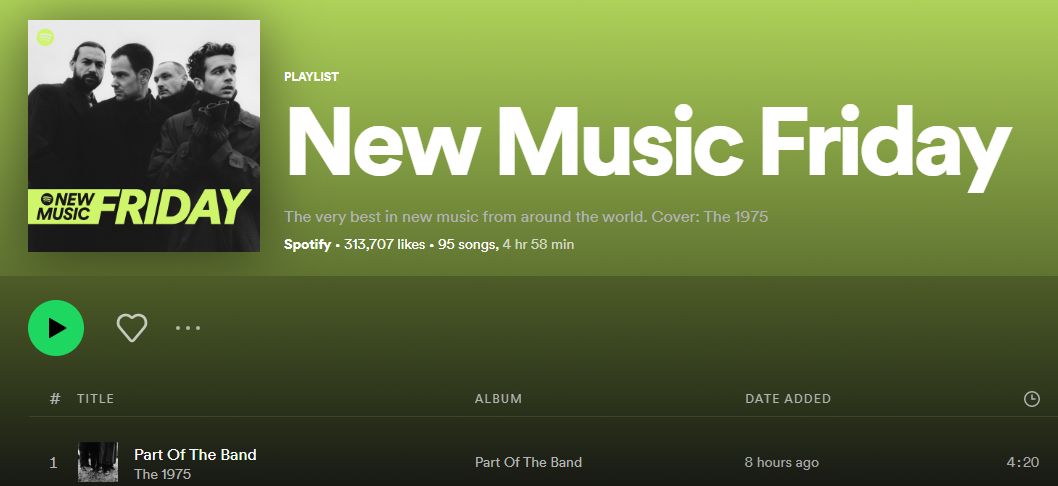 A significant part of Spotify's success is due to the nature of its product and the impeccable launching time.
Daniel Ek and Martin Lorentzon kick-started the site in 2008 when piracy and malware were running rampant worldwide. They turned an unfavorable condition into a business opportunity and introduced music streaming services.
It was a win-win situation for both Spotify and its customers because it offered a better alternative to CDs and risky downloads and opened a new market for the company to control.
"We pretty much spent all the autumn just discussing a ton of ideas. I remember, however, that we sat around my media HTPC machine quite a lot and thought that it was cumbersome to get content, despite the technology having been around since at least 2000. I think that's why we got stuck on the idea of Spotify."—Daniel Ek
Over the years, Spotify stayed ahead of the competition by maintaining its product quality and innovation. With this strategy, it successfully scaled its business and eventually became a dominant player in the music industry.
Takeaway
Product quality and value proposition are two important elements that allow you to establish your brand reputation and gain more customers.
By providing a better product, you can easily meet your buyer's expectations and ultimately make more money in the long run.
2. Invite-Only Price Model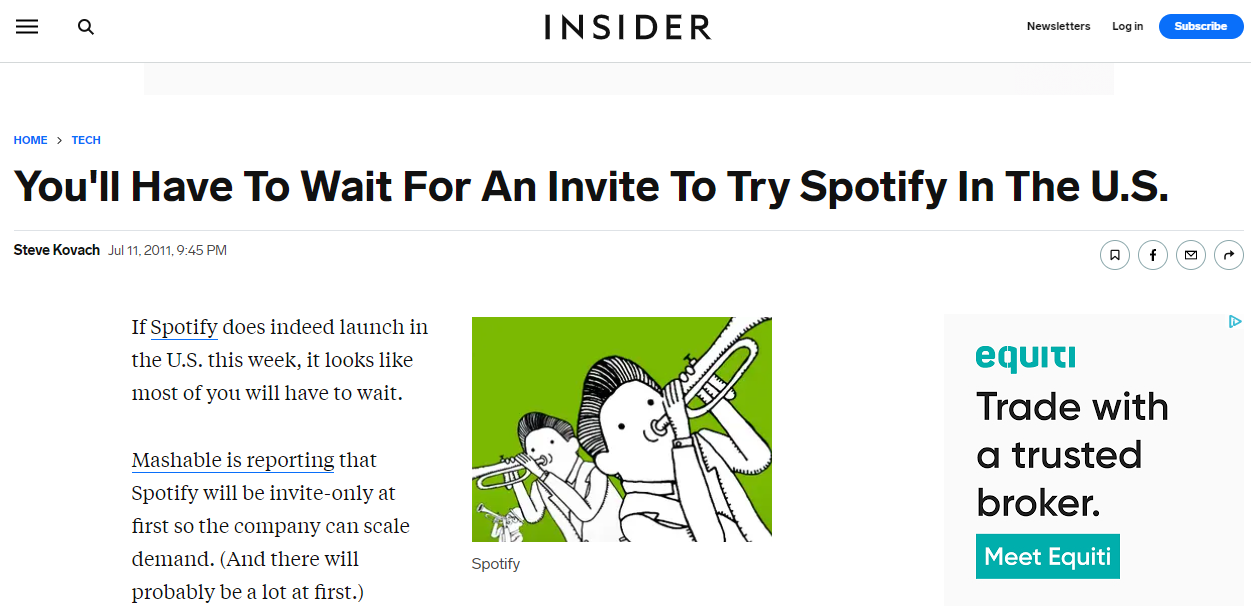 Invite-only Model is a promotional strategy that comprises providing products and services to a limited number of users. Most companies adopt it as a testing phase to collect feedback and fix any bug early on.
Spotify not only used the Invite-only Model for publicity, but also as a core growth strategy.
Back in 2008, when it launched its streaming services, it initially offered access to users via invitation only. At that time, the idea undoubtedly might have been to refine its services, but it also adopted it to create a sense of exclusiveness for publicity.
It worked remarkably well in its favor and allowed it to lay the groundwork for its market expansion.
After Spotify settled its operations, it changed the pricing strategy to a freemium model and generated one million paid subscribers within two years!
Later, when it made its debut in the US in 2011, it tried the same tactics and received the desired results. By the time 2012 emerged, Spotify gained another million subscribers in the US alone.
From there, the Invite-Only Model became Spotify's way to scale its business without losing its product quality.
Takeaway
The Invite-Only strategy offers you a great opportunity to create a buzz about your products and at the same time develop the foundation for your business.
You can use it to publicly imply "my brand is new, so expect some glitches please!" to buy you time to establish a strong position in the market.
3. Convenience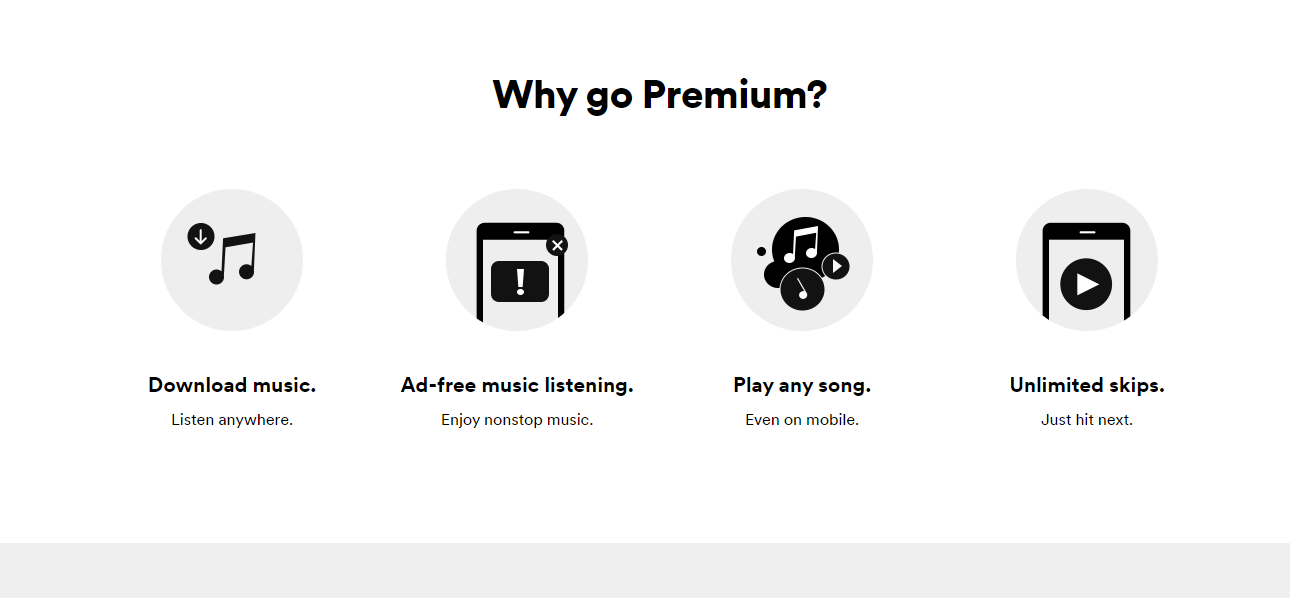 Convenience is another reason Spotify is an incredibly popular app.
Accessibility to music has never been a problem since the emergence of the internet. With online platforms like iTunes, people could easily download mp3 and enjoy their favorite songs anytime and anywhere.
But it came with certain limitations that caused a lot of frustration, especially for those who didn't own Apple devices.
Spotify came as a close competitor, offering easy accessibility and better options.
Its services, by no means, stood equal to iTunes at that time. However, its streaming feature made it a highly appealing alternative to a lot of people.
Why?
Because suddenly, you could listen to music online on your phone as well as your laptop without purchasing every single song!
What's more, the freemium model also made it easier for people from different income groups to stream live music without worrying over the costs.
By offering both options, Spotify managed to surmise one-third of the market share and over 182 million subscribers in a decade.
Takeaway
In the digital era, convenience is now one of the third essential element of a successful business venture. How simple your shopping process is, and how easy it is to get your product and services, can positively impact your revenues and drive customer satisfaction.
Today, almost 83% of people switch brands based on convenience only.
4. User-Experience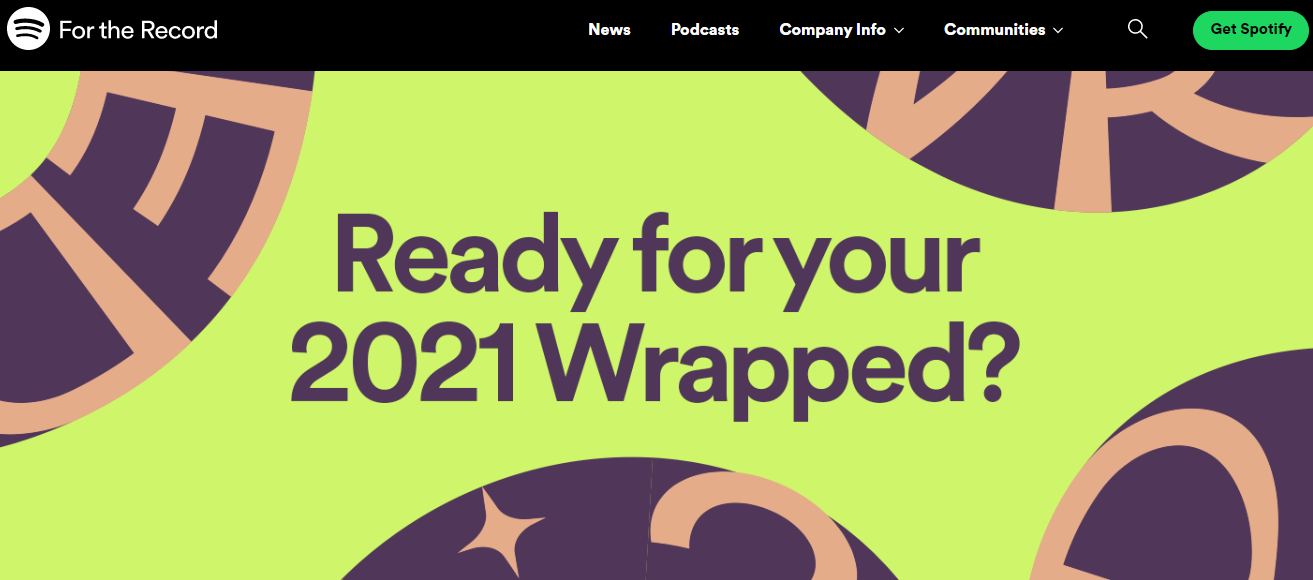 Spotify's basic features aren't much different from its competitors. You get the same minimalistic theme and support services that popular brands like Apple Music already offer. As a matter of fact, some people find Apple's audio quality superior to Spotify!
How do you think it attracted millions of people and won their loyalty?
Through user-experience.
Unlike its rivals, Spotify's interface is far better and more efficient. You can easily navigate through the content library and tailor the song list to suit your style. Its discovery feature uses three different types of algorithms to predict your taste and refine the list accordingly so you receive recommendations that you would actually enjoy.
In addition, it introduced smart features like "Wrapped" and "behind the lyrics" to ensure its subscribers get the best and most personalized experience.
It makes Spotify incredibly attractive and draws tons of people interested in casual music.
Takeaway
User experience defines how well your audience interacts with your brand and how much satisfied are they with your services. The easier and more personalized it is, the higher it meets your customer's expectations.
Make it your priority. Trust me. Nearly 70% of online businesses occasionally suffer from low sales because people share a bad experience with their friends.
5. Consistent Brand Identity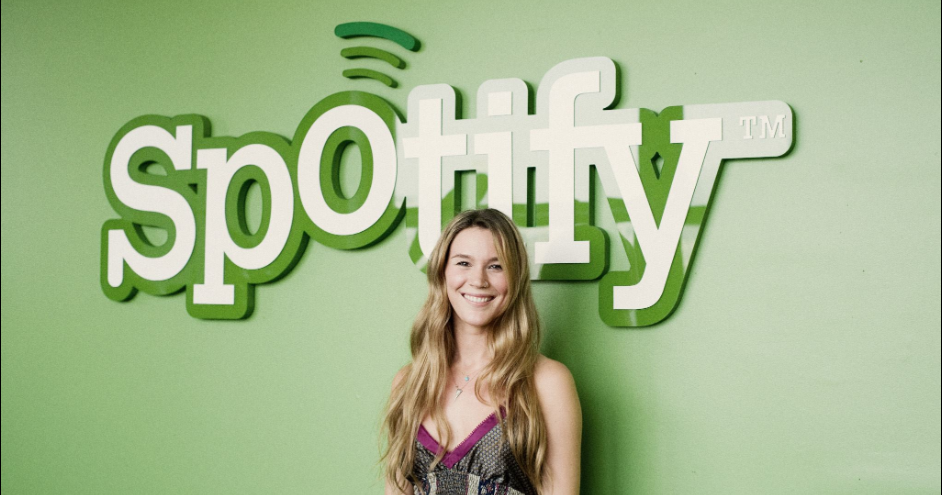 Spotify, for all its creativity, has a remarkably bland logo.
You'd think, for a brand whose very niche involves music and innovation, its symbol would be something more artistic. But it kept its crooked classic Wi-Fi emblem for fifteen years and still uses it as its identity.
Ever wondered why?
Consistency.
Spotify initially designed its logo in response to the minimalist trend that was prevalent in early 2000. In that period, the clean theme and "ify" suffix was the most preferred style, and the founders chose both to follow the pattern.
Later, as Spotify's popularity grew, people began to associate it with crooked Wi-Fi, and it ultimately became its brand identity.
Over the years, Spotify went through several rebranding to introduce different ways to express creativity. However, it retained the original icon intact to offer a sense of familiarity to its subscribers.
Takeaway
Consistent branding is the key to establishing a credible reputation. By maintaining the same visual elements across all your marketing channels, you can make your content recognizable and memorable.
Tons of companies have improved their revenue by 23% with a consistent brand identity.
6. Influencer Marketing
Influencer marketing was Spotify's first promotional plan to drive brand awareness and attract new users.
When Daniel Ek and Martin Lorentzon launched their business in 2008, they initially approached Sweden music bloggers and offered them to beta test it. The strategy proved highly effective, and the word about the new app spread quickly, bringing a lot of attention and an influx of subscribers.
Since then, they periodically employ influencers to boost their brand visibility and generate viral content.
In fact, Spotify's popularity has now reached such a point that not all of its strategies needed much investing, let alone approaching influencers, anymore to produce the desired results.
Take its "Wrapped Up" campaigns, for example.
Spotify launches Wrapped up campaigns at the end of each year, to showcase the summary of all the artists and music you've loved. While the core idea is to share your taste with your friends, it has been known to generate organic reviews from artists and influencers as well.
What's interesting is that it has occasionally inspired influencer brands like Netflix to join in on the conversations as well.
To date, it is one of its most successful and genius marketing strategies that drive free traffic to its site.
Takeaway
Influencer marketing provides you access to a new market, allowing you to extend your reach and make your brand more noticeable to your target audience.
And that's not the only advantage it offers.
By collaborating with influencers, you can also build your brand credibility in a relatively short time.
7. Multi-Channel Revenue Sources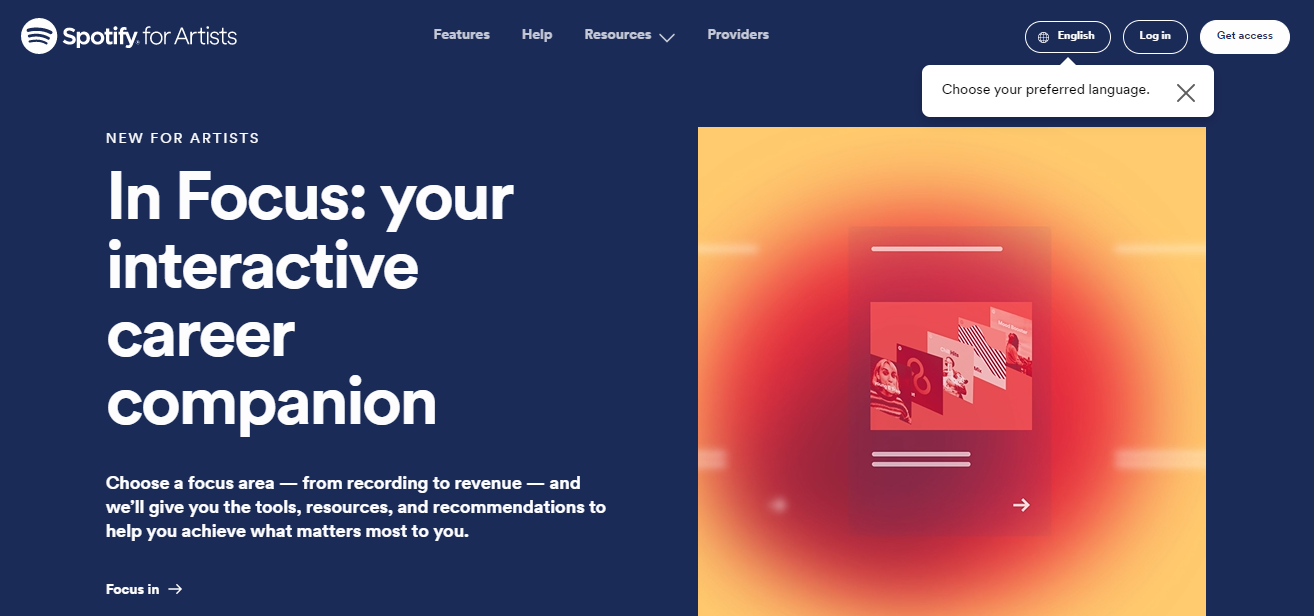 As an audio streaming platform, Spotify is largely popular for its music collection. But its business model covers multiple sources of revenue and carries a diversified portfolio.
In other words, it not only targets listeners but artists, podcasters, and advertisers as well.
Spotify offers a vast number of users, no-skip ad options, and personalization as major incentives to attract advertisers. It gives them tools to increase their brand reach and measure their progress within a reasonable budget.
For content creators, the platform has made itself a convenient place to build their fanbase. It provides a user-friendly interface and versatile features to help them engage their fans and promote their music.
Interestingly, the Artist community also offers Spotify a double financial benefit. By inviting content creators, it automatically multiplies its own library resource and generates free traffic.
Both artists and advertisers increase Spotify's revenues and boost its customer base.
Takeaway
Product diversification gives you the opportunity to expand your market as well as spread the financial risk.
With a large customer base, you can earn profits from multiple channels and ensure long-term business stability.
8. Brand Collaboration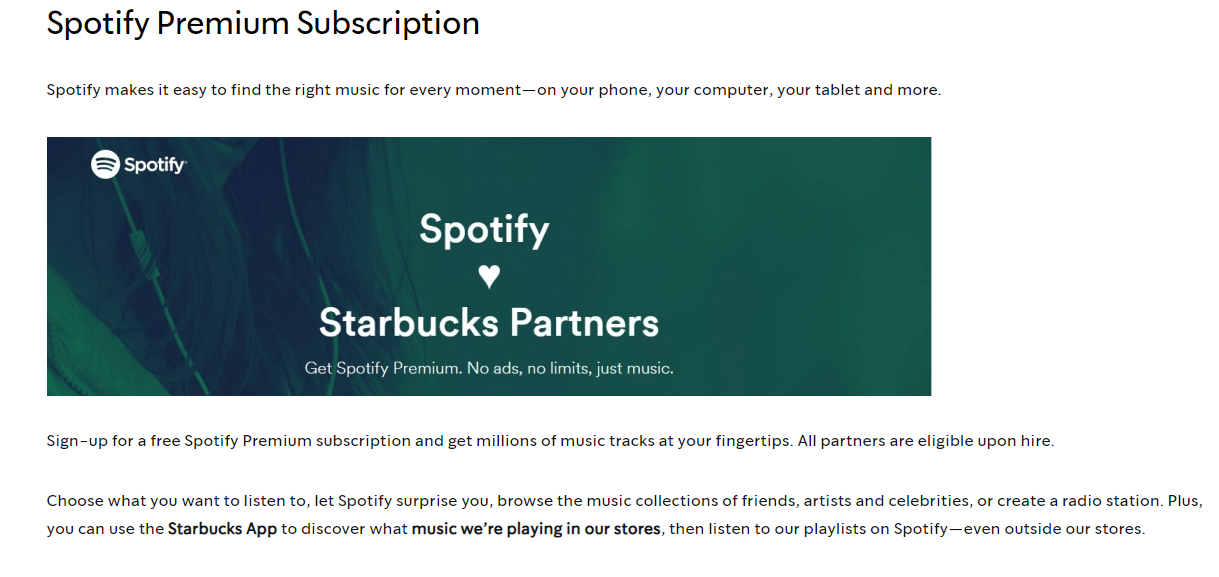 Spotify's marketing strategy revolves around attracting music lovers and encouraging them to share their songs with their friends and family.
While it accomplishes the first with artists' community and influencer marketing, it meets the second objective by collaborating with popular brands.
Spotify has developed an entire ecosystem of partners to build multiple marketing channels.
To expand its reach, it has teamed up with over 50 brands, including social media platforms, tech companies, coffeehouses, and even jewelry stores like Tiffany & Co. Any brand that offers the potential for more visibility, Spotify immediately approaches them with attractive deals to establish mutually beneficial business relationships.
Some of its most famous collaborations examples are Facebook and Starbucks.
Spotify leveraged Facebook to access a huge—and ready made — audience to scale its business to the US. Its partnership with Starbucks similarly earned it a lucrative deal. By teaming up with it, Spotify found the opportunity to attract over 10 million coffee drinkers.
Takeaway
Brand collaboration opens up versatile advertising and lead generation venues for you.
You can use it to improve your brand image and save costs by co-marketing your produce and services.
9. Emotional Marketing
If you ever get the chance to see Spotify's social media campaigns next time, study its core elements. You'll notice that it frequently employs certain triggers in its advertisements to elicit an emotional response.
As a music-sharing app, Spotify has always been in a strong position to build a deep connection with its audience. But it also uses emotional marketing to associate its new features with specific sentiments.
One such example is the "Only You" campaign.
In 2021, Spotify launched the "Only You" campaign, primarily to introduce its new upgrades. To increase the perceived value of its feature, it connected it with uniqueness, encouraging people to celebrate their quirky tastes, using, of course, its new in-app function.
Apart from introducing new functionalities, Spotify also leverages emotional marketing to refresh its connection with its audience.
Think #2018Goals hashtag.
It was one of its most successful campaigns that boosted its revenues by 40% that year.
Takeaway
Emotional ads generate twice as much response compared to data-driven and rational commercials.
They invoke a sense of loyalty toward your brand and create a positive image in your customer's mind.
Final Word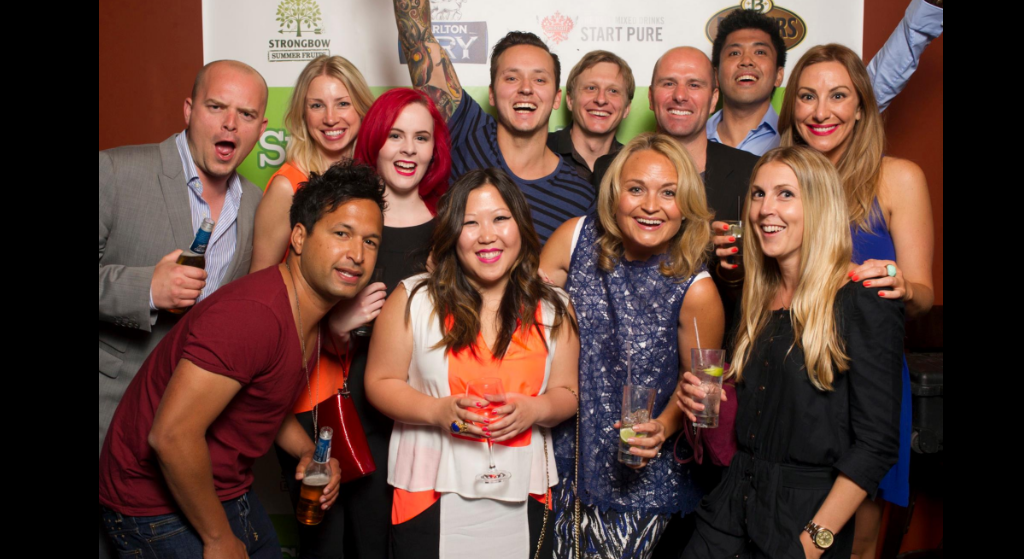 Spotify has come a long way to become a dominant player in the music streaming industry.
It may have launched its operations with limited resources, but with clever marketing and brilliant execution, it quickly captured a large market share and now hosts millions of users.
I have shared some of the best tactics it employed to grow its business. They offer you in-depth insight into the best possible use of customer data and advertising venues.