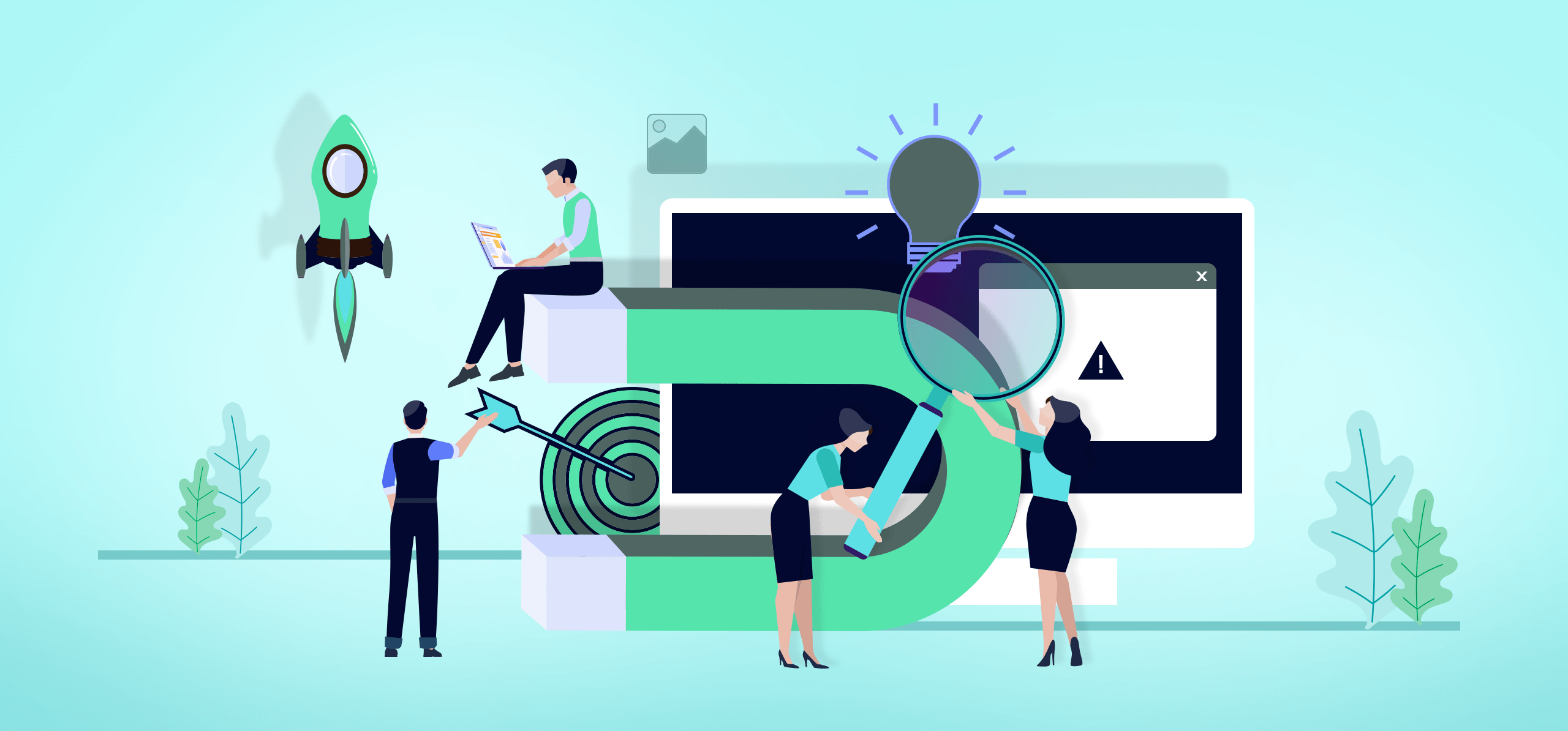 In today's world of cut-throat online marketing, it is vital to remember that success is 90% dependent on your ability to generate quality leads for your business. A business' survival depends on it.
It doesn't matter how great your product or service is, if people aren't buying it, you're dead in the water before you even get started. Luckily for you, the world is a big place, and we know exactly what you need to upscale your lead generation process.
Enter Lead Magnet.
What is a Lead Magnet?
Lead magnets are a marketing term given to tools that marketers use to get potential customers' email addresses or other contact information in exchange for a free product.
Lead magnets are often seen on the web as checklists, ebooks, cheat sheets, or other assets that offer value to your audience. Others simply offer a free trial or a comparable incentive in exchange for contact details.
Effective lead magnets typically result in an email list with the addresses of existing and potential customers. They play a crucial role in marketing because they help you build a reliable and loyal audience as well as generate leads.
To deliver the incentive to your subscribers, and store their email addresses, you will need email marketing software. Check out our list of top email marketing services and software for beginners.
Why are Lead Magnets Important?
Lead magnets are a great way to collect more email addresses on your website, and more importantly, get your visitors to become paying customers. This means that you can generate more leads even with the same traffic.
But, why do we need lead magnets for that?
Email is widely considered to be the best tool for acquiring customers, but getting someone's email address isn't always easy. In fact, in many ways email is still a personal thing.
Email inboxes are considered the exclusive property of their users, so they only share their email addresses with an exclusive group. Some people are wary about giving their email address away for just about anything.
That is why Lead Magnets exist. They are a staple in the world of marketing, and they can often be the difference between having a successful opt-in rate or not.
Practical Lead Magnet Ideas:
Lead magnets are an effective way of growing your email list and expanding your business opportunities. If you are not leveraging high-value lead magnets, you are missing out on potential leads, opportunities, and revenue.
You can take a look at the 25 lead magnet suggestions listed below and choose one or more based on your audiences' needs and values.
1. eBooks:
Yes, eBooks can be a valuable addition to your list-building arsenal. With eBooks, you give your leads something more valuable than a simple checklist or infographic.
However, for an ebook to work as a lead magnet, it should provide real value to your audience rather than being simply a fly-by-night sales pitch or fluff piece of content.
If you think about it, an ebook is simply a guide that combines all the best information there is about you and what you do in one neat package. It allows you to deliver more value and a greater depth of information than other lead magnets.
You can easily generate thousands of leads by offering an ebook as a lead magnet, improving your conversion and opt-in rates.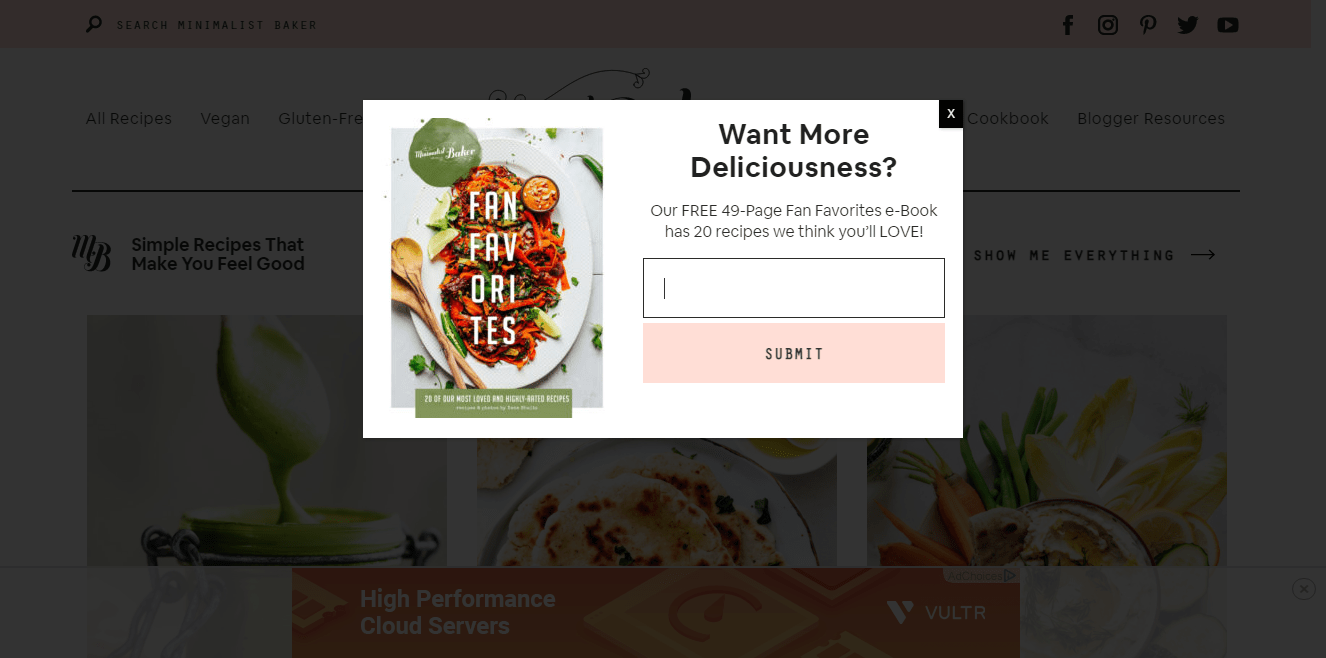 2. Free Trials:
Email is still one of the best ways to increase your conversion rate, and if these companies can get you to sign up for one free trial, they have a better chance at getting your email address and converting you into a long-term customer.
Software companies usually benefit from a free trial lead magnet. Although these free trials seem "free", they are not really free. Companies can collect your contact information for marketing purposes through these free trial lead capture forms.
By giving these apps or software your email address you get some sort of free trial which allows you to make your move without having to pay anything out of pocket.
3. Discount:
Giving people coupons for discounts as a lead magnet is a great way to get them to sign up for your email list. These types of lead magnets offer a discount code or coupon that a customer can apply upon checkout to reduce the amount they must spend to receive the item.
Discounts encourage shoppers who aren't familiar with your brand to at least try your products since they don't have to pay full price. Providing a discount will entice visitors to buy, leading to increased conversions and sales.
A discount lead magnet is a great way to collect sales-ready leads since it makes it easy for people to go from learning about your offer to buying in as little as 3 clicks.
4. Checklist:
Checklists are one of the most effective and versatile lead magnets you can create. It's bite-sized, easy to consume, and it involves a little bit of work to create.
There's no better way to convert leads than by showing them every step from head to toe through an actionable checklist.
A checklist is a list of steps you need to take, questions you have to answer, or things you need to do.
In marketing, it's used as an opt-in offer. It's a lead magnet that helps your readers achieve something they want, or answers a question they may have.
Ultimately, checklists are created to help you convert leads into customers, and when used correctly, they are an effective way to reach your conversion goals.
5. Free Shipping:
Regarding eCommerce, free shipping can be the difference between a sale and a no-sale. Almost everyone enjoys getting things for free, and when they don't have to pay for shipping costs, they are more likely to buy them.
Shipping costs and delivery times are some of the biggest complaints from online shoppers. By providing free shipping, you can combat many of these issues and improve conversion rates on your eCommerce site.
Online shoppers like free shipping. But free shipping isn't just a sales booster. It also increases your average order value, frequency of purchases, and customer loyalty.
6. Surveys:
Questions are a great way to gather insightful feedback from your leads. By using surveys and quizzes, you can discover exactly what your leads want without them feeling like they are being asked a question.
Surveys or quizzes can be an effective way to figure out more about your leads. If you pair it with a discount or promotion, you can greatly increase the number of sales you get from your visitors.
Surveys can give you a ton of insights into how to market to your potential and existing customers. After all, before you start marketing, wouldn't you like to know more about your audience?
7. Guides & Tutorials:
Tutorials and guides are among the most common types of Lead Magnets and can have a profound influence on your audience. The value of an effective guide cannot be overstated, whether it is being used to deliver information or tips and tricks.
A tutorial or a how-to guide is exactly that – it offers step-by-step instructions for tackling some task. The more complex you make something, the less likely your audience will stick around to understand it.
When your goal is to generate leads, you want to avoid torturing your visitors with a jumbled mess. Remember, customers prefer helpful content over overt marketing.
8. Webinar:
A webinar allows your audience to get valuable, insightful, and actionable content from you in exchange for their contact information. Video and voice webinars are especially helpful for connecting with your audience visually.
If you're looking for new ways to engage with your prospects and customers, consider adding webinars to the mix. They help in building trust and credibility with prospects and customers and easily convert them into paying customers.
Webinars are great for connecting with new prospects and customers, while at the same time developing your own company culture. Adding webinars to your content marketing strategy can help you build more leads and improve customer engagement.
Check out Airmeet, to set up your webinar and capture emails by making it compulsory to register before attending your webinar.
Or if you want a whole suite of marketing tools including sales funnels, email marketing and checkout software with webinar software, try GetResponse.
9. Resource List:
What happens when you take a bundle of the most essential resources and put them all together on one landing page? You get something your audience goes crazy for!.
A resource list is a collection of proven resources that allow your audience to achieve specific results: tools they can download, complementary products, educational videos, or step-by-step guides.
Consider what tools you use to do your job better, and offer them up as a Lead Magnet. Make it easier for them to do what they already find difficult. What is also important is putting yourself in the shoes of your prospect when creating this resource list.
10. Cheatsheet:
Cheatsheets are must-haves regarding lead magnets because they tell us how to get things done. They are an extremely useful and sought-after way to capture leads and build your email list.
Cheat sheets are a set of instructions or a quick guide telling you how to complete a task. One of the best things about cheat sheets is that they provide value to users and make them want to try your brand.
Cheat sheets are short, juicy, and extremely useful tidbits of information that give the visitor a taste of what they need to know. If the cheat sheet is useful and reduces the time to complete something, then it will be even more valuable in the eyes of your readers.
11. Free Consultation:
Free consultation sessions are also a great way to open up the lines of communication with your potential customers. You could conduct a free session with your clients via phone conference, in which you point out their needs and why they should use your products or services.
Whether you're a freelance writer/editor or a consultant of some sort, your prospects often need help but aren't quite ready to commit to a full-blown project with you. This is where the free consultation comes in.
Free consultation builds rapport with your visitors and creates trust between you and them. You can also use it as a very natural excuse to ask for contact details, and email addresses.
12. Newsletter:
A newsletter subscription is the ultimate email marketing weapon and one of the most common forms of lead magnets. By creating a well-branded newsletter that's genuine and full of value, you not only will attract new subscribers, but you'll also be increasing customer retention.
Among business emails such as newsletters, sales emails, or marketing emails, newsletters contain a lot more information and are more persuasive than other types. Additionally, a good newsletter helps to sell more products. Most people sign up for your newsletter in return for something. So make sure you deliver valuable content.
Sending a newsletter to your audience is a great way to keep them informed about upcoming events, subscriber-only sales, tips, and tricks, and other things not available anywhere else on the Internet.
13. Swipe Files:
A swipe file is one of the most irresistible lead magnets that you can create for your business. A swipe file can be for any interesting content you want to give away, such as tips, tactics, or strategies.
Swipe files help save time when beginning new projects, or when needing inspiration for work. On top of that, swipe files also provide a means of channeling creative energy.
A swipe file contains bits of text, images, and ideas that help come up with ideas and inspiration if you're stuck. Swipe files can be useful if you're feeling uninspired and don't know how to get past this mental roadblock.
14. Templates:
Templates are anything that is used to shape another resource for a specific purpose. Though templates cover a wide range of topics, they all contribute to your goal: helping your target audience save time, and streamline their processes.
Templates can be a great lead magnet for your email list. Many people want to create something but don't know where to start.
Templates are good because they make work more efficient since everything is already laid out for you, so you don't have to learn each element from scratch. You can use them to fill up blank canvases and get your creative juices flowing.
15. Whitepapers:
If you're not using whitepapers to capture leads in your marketing and sales funnels, you're losing out. Whitepapers are a great lead magnet to collect the emails of targeted prospects. They're a long, in-depth piece of content that provides value to a reader.
Not only do they provide a ton of value, but they're usually specific to one industry or niche, meaning your target audience is much more likely to find them valuable and read it through to the end.
Most people who get your whitepaper will want to know about your product, so you can use this opportunity to let them know how it can make their lives better.
16. Planner:
A planner can be a very effective lead magnet because it combines the benefits of a cheat sheet and a checklist. Thus, planners are basically like cheat sheets for daily life that can provide value to your audience.
A planner tells you what tasks you need to accomplish and when, as well as how much time you need to spend doing them. Additionally, it has a place to make notes where you can jot down things that will be helpful in the future.
A planner is a perfect lead magnet that can help your audience get organized. It can serve to keep track of schedules, due dates, and other important information.
17. Videos:
Videos are popular these days, and they are the best way to get your point across. Video marketing can increase conversion rates, lower marketing costs, and can turn out to be an effective lead magnet.
If you can create a video course that takes a certain amount of time to go through and put that behind your email opt-in form, you could convert more visitors to subscribers.
With video lead magnets, you can entice potential customers into signing up for your email list — and you can easily create them yourself using a smartphone and free or low-cost software.
18. Giveaways:
When doing giveaways, you rely on people giving you their email addresses for them to have a chance to win your prize. It's good to build brand awareness and trust for growing email lists, but for rocketing your list growth, giveaways are effective.
You can generate many new email leads in a short period if you create giveaways that appeal to your target demographic and are different from the usual.
If you're planning to do a giveaway, consider offering your visitors something that is only valuable to your target audience. That way, you won't waste your time attracting leads that won't become customers.
19. Challenges:
Challenges are a great way to get your audience to reply positively to your emails. It's also a great way to promote brand awareness and build a list of loyal customers. People love taking dares and they are a perfect way to keep a conversation moving and develop relationships.
When you create a challenge, you invite your audience to participate. However, since the point is to grow your business, everyone who participates is invited into a separate email list where you give more details about the challenge and also send them offers that will help them grow their business.
Challenges are trending as lead magnets right now. Mix in a free product or service, and you too can easily grow your list without much effort
20. Workbook:
The Workbook is an incredibly effective lead magnet that's quick and easy to create, and the benefits of having one are many. A workbook helps you help your customers without selling to them.
A workbook is a handout that you give to your prospects that they can printout and start filling in. This is a way to offer product or service descriptions, introduce additional ideas or concepts, and instruct the user on what to do next.
The Workbook will help prospects understand your area of expertise, creating a greater level of trust between you and them, along with helping them move closer to becoming your customers.
21. Samples:
A free sample is an instant gratification giveaway that your prospects can try out and see for themselves what you have to offer. It can be a great way to build your eCommerce business' social media followers and to grow your email list as well.
An offer of a freebie of some kind is a must if your business wants to increase its email list. The sample will give them a better sense of how the product works and what it tastes like.
If your audience is interested in your product and they get a chance to try the sample, they can decide if they like it or not.
22. Case Studies
A case study is a collection of real-life examples providing evidence on how your product or service helped solve or improve a certain problem and can pose as effective lead magnets.
Presentation of a company's products and services through case studies is a more detailed and relevant way of attracting new clients. You increase your chances of closing a sale by allowing them to "feel" themselves in the position of a customer.
In addition to helping you gain their trust, giving your prospects more in-depth insight into how other customers have obtained success with your offering reassures them that they can too.
23. PDFs:
A PDF version of your blog content is an incredibly effective lead magnet, bringing in more opt-ins than sending subscribers to a landing page. You've created the perfect blog post to engage your audience, but you want them to remember your key points and share your article with friends.
If you include a PDF download in your blog, you can almost guarantee that readers will take away a useful bit of information so they don't feel totally wasting their time.
Also, you could enhance the PDF by adding a checklist or guide that explains how these tips can be implemented. Every person who downloads your PDF will see your name, website address, and opt-in form.
24. Online Tool:
An online tool is a free tool that lives on your site, and which requires a login to use. In exchange for providing their email address, users will be given access to a tool that they can use to test, learn, and improve an aspect of their product.
Providing free tools is an effective way to get people to provide their contact information in exchange. People will likely provide their email addresses in exchange for useful tools as long as they solve problems or simplify their work.
With this simple formula, you get your email addresses, and users receive a free tool they can use every day.
25. Infographics:
Infographics are among the best ways of building links and driving traffic to your website. Not only that, but they can also help to grow your email list and generate leads. They are one of the most popular forms of content on the web.
In addition to being visually appealing, infographics are highly engaging and can accurately convey the key information on a particular topic in an attractive and easy-to-understand way. With their easy-to-share format, they provide the opportunity to attract many potential customers or readers.
An infographic is one of the best ways to share information and is considered very effective in persuading and engaging an audience. You don't need any fancy tools to make them, and they're super easy to make.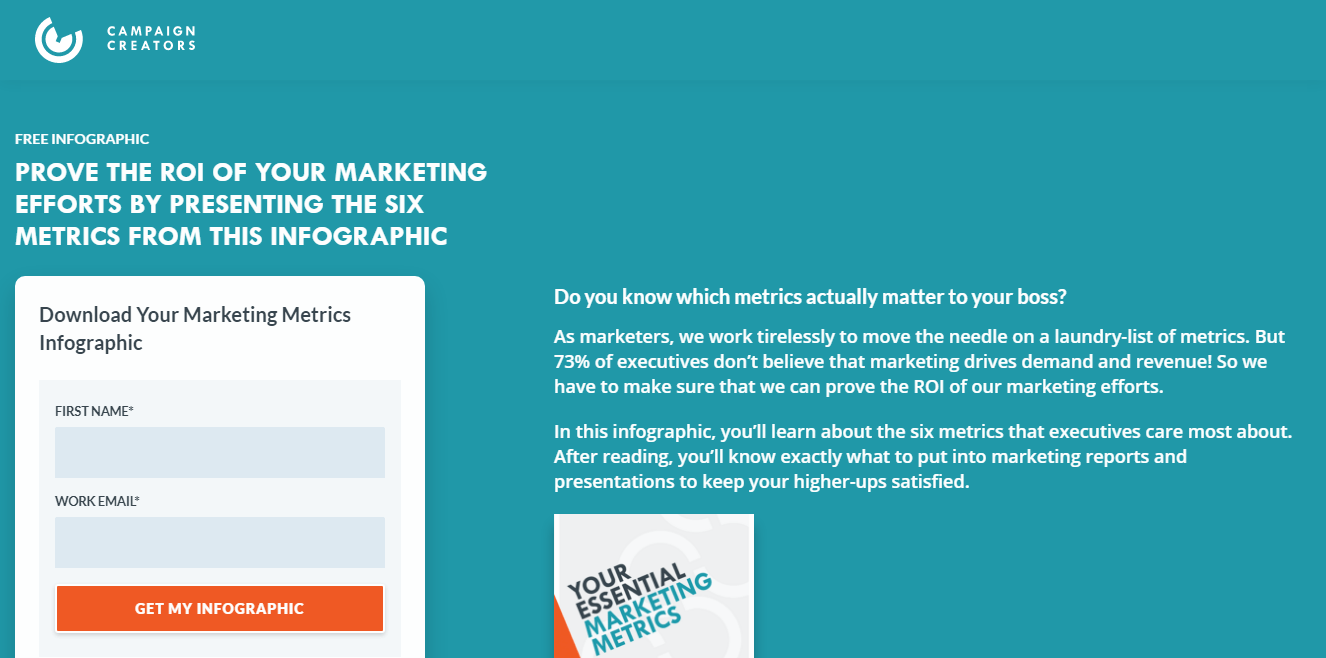 Takeaway:
A lead magnet's purpose is to offer something of value to your target audience while asking for something in return.
Check out these ideas and start creating your own lead magnets. Use your imagination, think of what would motivate you to sign up for a newsletter, and make it.
So, that's it.
Now it's your turn to try these out and it might surprise you how quickly your email list will grow!