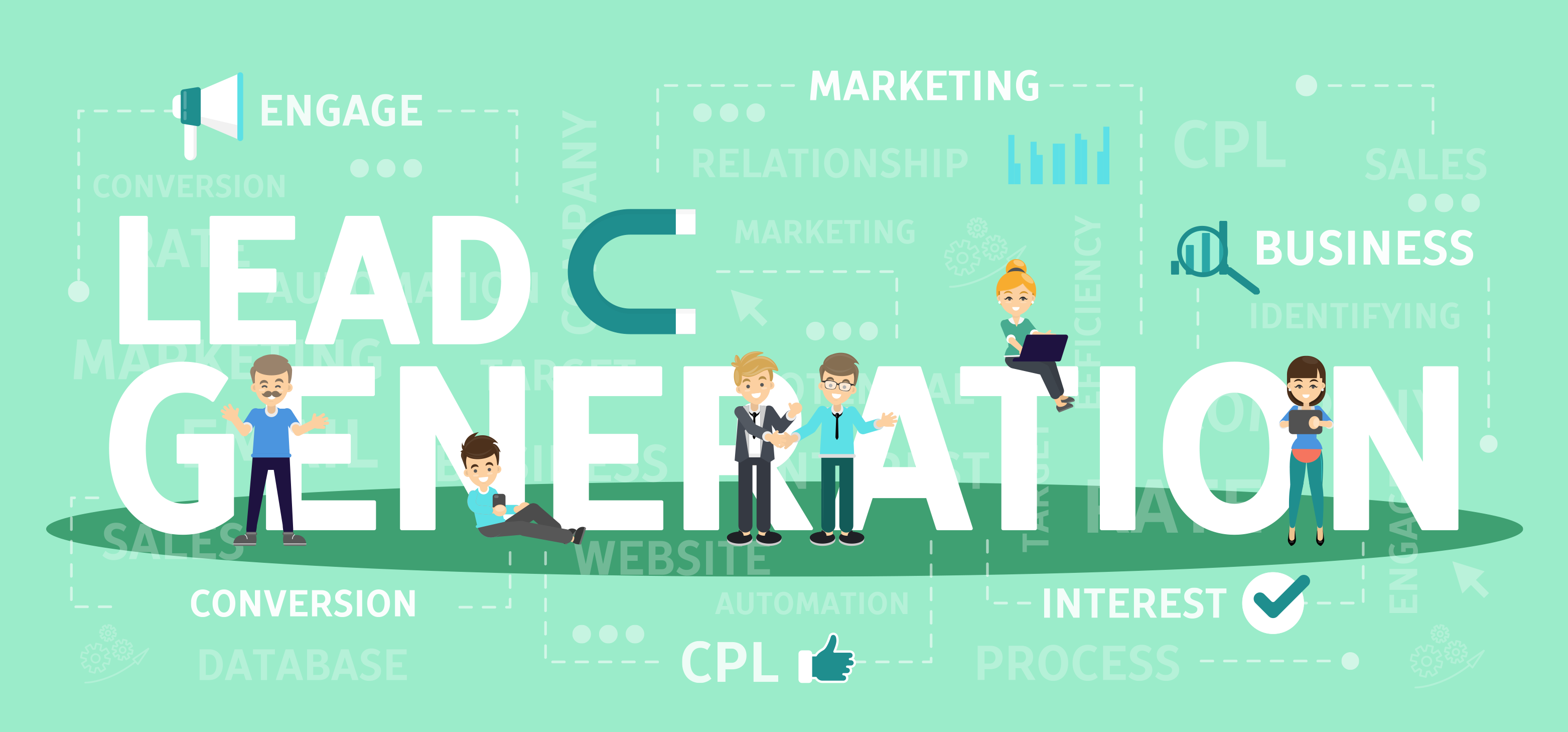 Despite digital media's distinct advantages, marketers have never found lead generation particularly an easy job.
But now, with nearly 6 million startups joining the online market, each other, scoring leads has become absurdly challenging these days.
The thing is, with cost-effective marketing channels literally at your fingertips, everyone is pursuing digital media to scale their businesses. In hindsight, the internet is so neck-deep in competition that you would have to be brilliantly creative to stand out in a crowd.
And that exactly is what top companies are doing.
I am sharing 15 clever lead generation ideas many have previously adopted and come out with Sterling success.
1. Inspire People with your Brand Story
Brand story subconsciously sparks an emotional connection with your audience. 
As you tell your inspiring journey, your target market will begin to view you as the person behind a brand and not merely a profit-driven entity.
That is why a brand story is remarkably effective.
77% of people buy products from companies they can relate to.
Share your brand values through narrative content.
Example for Inspiration—Warby Parker
Warby parker's story is the perfect example of how brands connect with their prospects.
The eyewear store merged people's motivations with their company's values and created a straightforward brand story that resonated with their audience.
Their storytelling worked so well within three weeks of their launch, the Warby Parker earned tremendous recognition.
Takeaway
Stories are highly engaging and memorable.
2. Build A Brand Community
Brand communities are places where people, deeply invested in your product and services, share your content with like-minded prospects. It's a nurturing method that fosters strong loyalty, inadvertently generating leads for your business.
Some like Starbucks, use their in-house reward app to bring their customers together. Others build their own sponsored communities to gather their fans. If you dive deep into communities, you'll find well-known brands hosting groups on prominent social platforms, as well.
Build your community on social media to get started.
Example for Inspiration—Lego
Lego has dominated the toy market for almost ninety years and still enjoys a massive fan base because of its customer-centric approach.
The company has featured its products in movies, video games, and even went so far as to collaborate with Merlin Entertainments to build a Legoland theme park!
But what makes LEGO an inspiring example for lead generation is its online community.
In 2008, Lego partnered with Cuusoo and started a website to allow its fans to submit their ideas. The goal was to add the winner's design to their product line.
The initiative received an exceedingly high response, and the platform has been running successfully since then.
Takeaway
Customer-centric businesses are 60% more profitable than their competitors.
3. Share Customer Success Stories 
The market today is so saturated with uncountable brands it is sometimes hard to tell genuine from fake. To judge a product's authenticity, people then look up a company's past customer stories to make their buying decision.
Success stories give a realistic picture of your product and tell prospects how it can solve their problem.
72% of buyers explore testimonials and case studies before purchasing an item.
Publish customer stories to put a metaphorical approval stamp on your brand.
Example for Inspiration — Freshbooks
FreshBooks cleverly uses customer testimonials videos as review and educational content.
As the accounting company's target market is majorly small businesses, FreshBooks reaches out to down-to-earth sole-proprietors and publishes their stories on YouTube to build trust.
Takeaway
Customer stories reassure your audience that your company is indeed trustworthy.
4. Publish Video Tutorials
Video tutorials are a clever marketing tactic brands employ to promote their products.
Just open any cooking video on Youtube right now and observe it closely. The chef, apart from the obvious, will suggest what items to purchase to complete the recipe.
SaaS companies and tech equipment providers practically depend upon video tutorials to increase conversions.
Embrace the Vlogging and publish how-to videos.
As 51% visit YouTube to gain information, it is an excellent source of lead generation.
 Example for Inspiration—InnisFree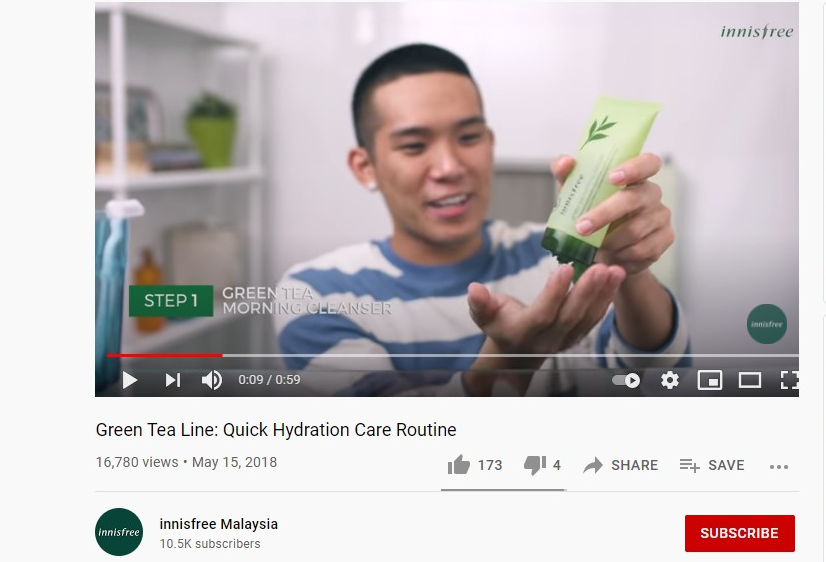 A few years ago, InnisFree was an unknown entity with an equally unknown existence to the world. Now, you'll hardly find any woman who doesn't know about it—courtesy of the latest Korean beauty trend.
Innis-free introduced the K-beauty tutorials when the organic trend was fairly booming.
The skincare brand shared a ten-step night routine for flawless skin, featuring its products as the best solution.
The videos quickly led to InnisFree's popularity and extended its reach.
Takeaway
Video tutorial is a passive marketing strategy to generate qualified leads.
5. Write Personal Blogs
Blogging may have started as a personal lifelog, but it has incredibly grown into a most famous marketing channel for entrepreneurs. Because, unlike professional articles, blogs are a source of both light entertainment and information.
The colloquial language makes people feel comfortable enough to enjoy them. Moreover, their reader-friendly content is easy to digest, allowing entrepreneurs to educate their audience about their products in an engaging way.
75% of people regularly read blogs, and many prefer them to intoned articles. Create your personal blog and start writing about your product and services.
 Example for Inspiration—Neil Patel
Neil Patel is a distinguished influencer, entrepreneur, and author. He owns multiple digital brands and has a huge following on his blog.
Neil is a classic example of how you can leverage your blog to generate leads. He offers consultation services and attracts prospects by sharing free digital marketing tricks and tips on his site.
Takeaway
 Nurturing content draws generic leads to your site.
6. Offer Free Demo Through An Augmented Reality App
Regarding online free trials, SaaS companies have a considerable advantage over tangible goods companies. But thanks to technology, you can now offer online demos through an augmented reality app.
Do you recall the Pokemon game that nearly drove people crazy? That, in a nutshell, is augmented reality.
AR embeds computer-generated content into your real-time images. By operating the AR app, your prospect can decide whether the product results would suit them.
Acquire an app—if your budget allows—and use it for demonstrations.
Example for Inspiration—IKEA
IKEA, a Swedish furniture company, had long been dabbling in technology to improve user experience.
Recently, they launched their AR app to take visualization to a new level.
The IKEA app allows prospects to see how their chosen furniture would appear in their room, attracting potential buyers to their product page.
Takeaway
Demo trial generates more leads than any other marketing strategy.
7. Set A Referral Program
As you know, 80% of people usually buy a product based on a friend's recommendation. Top companies wield this knowledge like experts to lure potential customers using referral programs.
A referral program is a reward system where you can refer the product to a friend against financial incentives—typically a discount.
It's a win-win situation for the brand because you can acquire a loyal customer and a lead in one go without spending much on the project.
Example for Inspiration—Payoneer
If you want to adopt a cost-effective reward system, study the Payoneer program.
The online payment company offers its existing customers the opportunity to earn rewards by referring Payoneer to a friend.
Interestingly, you only get the reward if your friend joins Payoneer. The condition safeguards the company from fraudulent actions and guarantees a return on investment.
Tools like PartnerStack and ShareASale make it easy for SaaS companies to start an affiliate/referral program.
Takeaway
An incentive is a sure way to gain customers.
8. Post Expert Interviews
Expert interview posts serve a dual purpose. They increase your brand authority and boost your site traffic.
By publishing blogs featuring a niche expert, you broadcast an "I am trustworthy, and he can attest to that!" Message to your audience, implying you are a well-recognized company and know your trade. At the same time, your esteemed guest brings his followers to your site, generating more leads for you.
Reach out to your LinkedIn connections and invite thought leaders for an interview.
Example for Inspiration—SiteHecker
SiteHecker is an SEO SaaS company that provides multiple tools to improve your site traffic.
Its site has an entire section dedicated to guest blogs and often publishes interviews with industry leaders having diverse backgrounds.
Takeaway
 Experts interview blogs to endorse your brand as a credible enterprise.
9. Avail Social Media Polls Feature
On the surface, social polls appear merely a tool for gathering data, but marketers actively use them to generate leads.
Polls are powerful engagement posts. They grab your audience's attention—which is a feat usually—and help brands connect with their followers. The more people vote, the farther your post reaches. Consequently, you gain huge traffic.
Twitter, Facebook, Instagram, all social media networks allow you to set polls.
Observe top brands' quiz posts on social media to brainstorm ideas. You can also publish polls on your site through third-party tools like SurveySparrow.
Example for Inspiration—BuzzFeed
 Buzzfeed produces social media trending and entertainment content. To generate high engagement, the company fully capitalizes on the polling structure.
From trivial quizzes to viral content, you'll probably find polls on everything at Buzzfeed.
Takeaway
People love to share their opinions, and they express them fervently given a chance.
10. Use Co-Marketing Strategy
When you are running your business for long, you eventually exhaust conventional venues and need a different pool of resources to bring in leads.
Co-marketing is one idea that can help you gain access to a diversified audience.
You combine your efforts with your partner and craft a joined campaign, tapping into a new market.
With co-marketing, you can get a fresh perspective on your strategy and simultaneously cross-promote your products.
Try out partnerships. Facebook provides a Collaborative Brand Ad feature if you're interested.
Example for Inspiration— Estée Lauder
 Estee Lauder Malaysia's branch had been looking for ideas to boost their online sales.
When an eCommerce platform, Lazada, hinted at the Super Brand Day event, Estee Lauder approached them and offered a partnership to publish a collaborative AD.
The idea proved extremely fruitful, and Estee Lauder secured 4.25 times higher leads that month.
Takeaway
Co-marketing is a highly effective plan to increase brand exposure.
11. Support A Social Cause
Customer expectations have changed noticeably in recent decades after global warming threats.
70% now only want to buy from ethical brands, and many are gradually turning to companies that are in some way contributing to society.
Start a social campaign to get a competitive edge. You may not be able to generate profit directly from your project, of course, but you'd be surprised at the astounding effect it will have on your conversions.
Example for inspiration—The Body Shop
 The body shop is popular for its cruelty-free policy.
In their recent campaign, body shops launched a campaign, #ForeverAgainstAnimalTesting to denounce animal testing practiced in the cosmetic industry.
With the help of influencing marketing, they targeted people who support cruelty-free products and received 8 million signatures on the petition.
Takeaway
Cause-marketing helps you earn customer loyalty.
12. Take Advantage of Viral Marketing
Viral marketing is a lucrative technique to drive heavy traffic to your page organically.
You publish an attention-grabbing post on social media, promote it to your target market, and let people spread the word. The more your content is shared, the farther your post reaches, evidently turning it into viral content.
Although, viral marketing might appear nothing but sheer luck, and most of the time, it does, but top brands carefully upstage their posts based on the trends.
Example for inspiration— The Old Spice Man
The Old spice viral video "The Man Your Man Could Smell Like" may have gotten old by now, but it is still one of the cleverest viral content anyone has produced.
The grooming brand, in 2010, released a hilarious video starring Isaiah Mustafa persuading the female audience to buy the company's product for their men. Later, as the content received a positive response, Old Spice ran a series of personalized videos answering queries and amassed millions of views.
Takeaway
If you want to generate leads in a short time, try viral marketing.
13. Go for Email Marketing
Email marketing has always been and will continue to be the marketer's preferred method to generate leads. It gives you the freedom to personalize your message according to your prospect and target your audience at any funnel stage.
42% of marketers use email marketing.
I suggest following their lead, because every time you spend a dollar on an email, you earn over 400 times more return on your investment.
Example for inspiration—TripAdvisor
 Tripadvisor offers Google logins to visitors to build its email list.
As signing up from Google requires a mere click, most visitors wouldn't mind in favor of unlocking the best of TripAdvisor. Once you're registered, the site sends catchy emails to entice them back to the site.
Subscribe to the site and study its emails. You'll quickly realize how they attract visitors.
 Takeaway
Email marketing narrows down your target market, making it easier to focus on generating quality leads.
14. Build Multiple Squeeze Pages
Squeeze pages are landing pages whose sole purpose is to extract information through forms and subscriptions. By creating multiple landing pages, you can customize your CTAs separately for your different advertising campaigns.
Generally, companies that have over 40 landing pages boost their conversions 12 times more than others. Meaning, the more squeeze pages you create, the higher your chances are of generating leads.
Focus on a minimalist approach when creating your landing page. Brands may typically attract site traffic with aesthetically pleasing home pages, but it's their snappy squeeze pages that earn them qualified leads.
Example for Inspiration—Netflix
Netflix landing page is extremely focused and straight to the point. As you visit the page, you'll find two options to move further. Sign in to "know more" or share an email to "know more."
The site clearly believes in providing minimal choices and uses bold colors to maneuver their visitor's eye to their CTA.
While the tactics may appear a bit high-handed, nevertheless, the Netflix squeeze page performs just as it's supposed to.
Takeaway
While designing your squeeze page, keep your content concise to avoid distraction.
15. Generously Share Infographics
Infographics draw people like bees to honey. They are not only visually appealing, but they break down complex information into succulent points.
67% of B2B brands publish infographics to generate leads. It gives the impression of authority to your prospect, building trust in your company.
You can create them using a tool like Canva and use it for multipurpose purposes.
Example for Inspiration—Manta
Manta is well aware of the power of infographics and uses them generously.
The marketing company shares helpful insight on Pinterest through entertaining yet research-backed infographics. In doing so, the enterprise has managed to gain almost 1000 followers on Pinterest.
Takeaway
Infographics boost your brand's reach. And you can get them outsourced from services like Fiverr and Penji.
Conclusion
Digital media is brimming with creative ideas. Find out what lead generation plan will work for you and tailor it to your business.
We've also covered the 15 best lead generation tools to help you get more leads. Do check it out to find a tool to help you execute your idea.
We recommend getting started with the following tools:
Good luck!