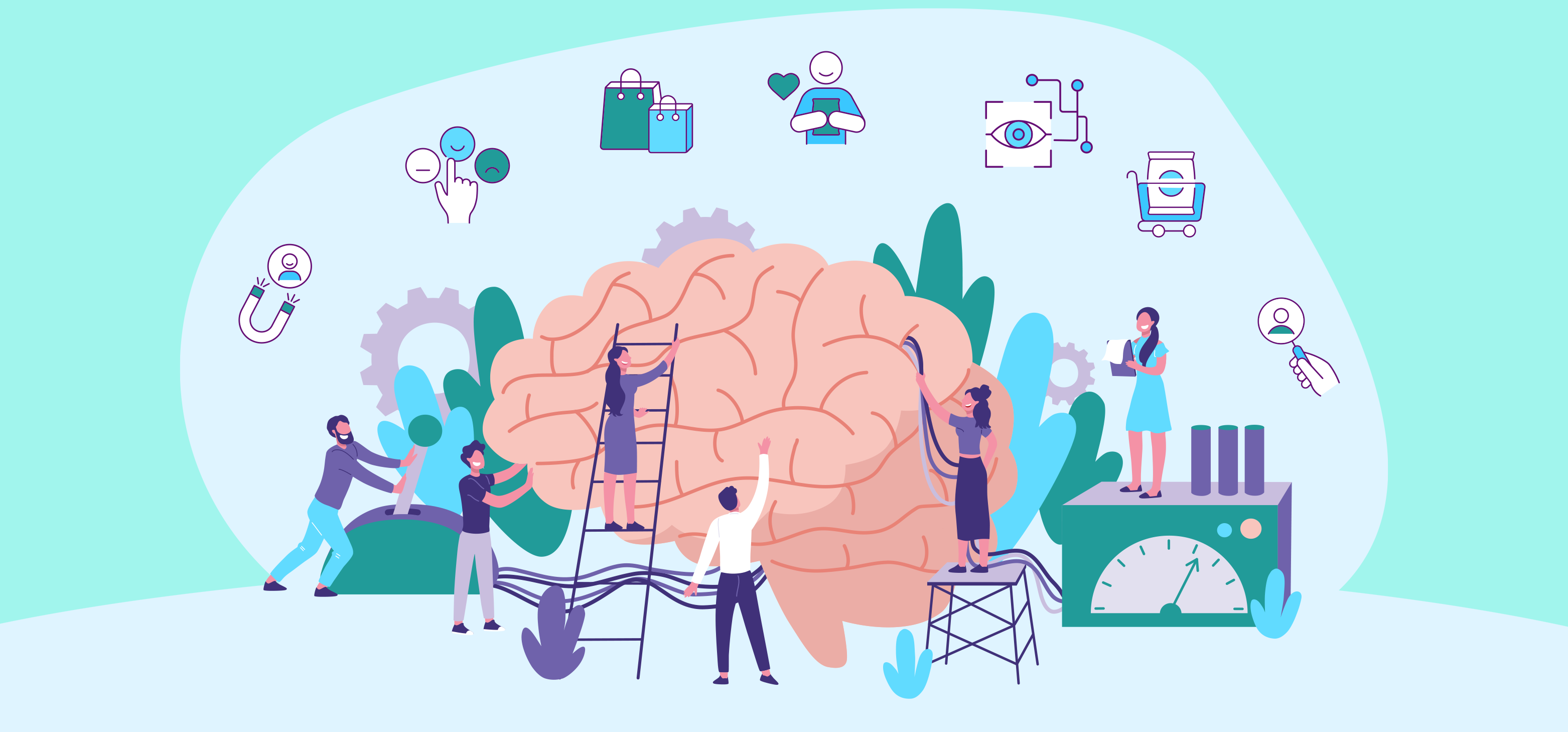 Successful organizations have been using neuromarketing for ages to boost their sales. But current marketing trends and competitive markets have raised the value of neuroscience further in the last few years.
The evidence of it is visible in advertisements, product designs, prices, and even distribution models.
Here, I have put together a list of the 20 best examples to show its real-time usage.
Find out what is neuromarketing and learn how companies are implementing it in their strategies.
What is Neuromarketing?
Neuromarketing is a study of people's responses to different visuals.
It's a field of research that involves monitoring eye tracking and facial movement to see what emotion a certain advertisement or product design typically invokes.
Some of the common neuromarketing tools are EEG to observe brain waves, face coding to record expressions, and eye tracking techs.
But tons of affordable heatmap software products now are available in the market that generates the desired results.
Why is it Important?
Neuromarketing techniques help brands figure out what drives people's purchase decisions.
With measurable data on hand, they can focus on their audience's shopping behavior and develop branding and advertisement content around it.
It's an incredibly important part of market research, which can set you apart from your competitors.
Some areas you can improve with neuroscience are;
Shop layout.
Website design.
Packaging.
Print Ad.
Video campaigns.
You can also use it to create new product lines—like Frito-Lays did (it's included in the list.)
Anyways. Let's look at the 20 companies that practice neuromarketing tactics for versatile purposes.
1. CocaCola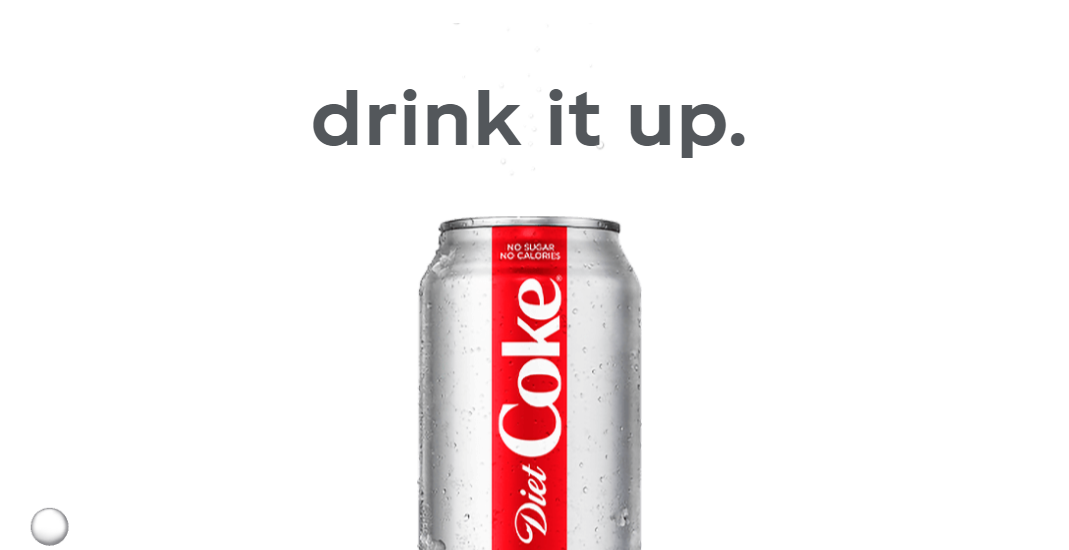 Coca-Cola shows the best application of neuromarketing.
Its branding, advertisements, and social media campaigns; all have hidden triggers to make Coca-Cola memorable to its target audience.
The company has been conducting versatile studies for years to improvise its branding.
It has changed bottle shapes repeatedly to make them more appealing, introduced various products to assess people's tastes, and A/B tested ads to optimize its sales copies.
The Pepsi vs Coca-Cola challenge is a classic example of its neuroscience research.
Takeaway
Run periodical challenges to collect feedback. It would give you insights into your customer preference, making it easier to identify pain points.
2. Disney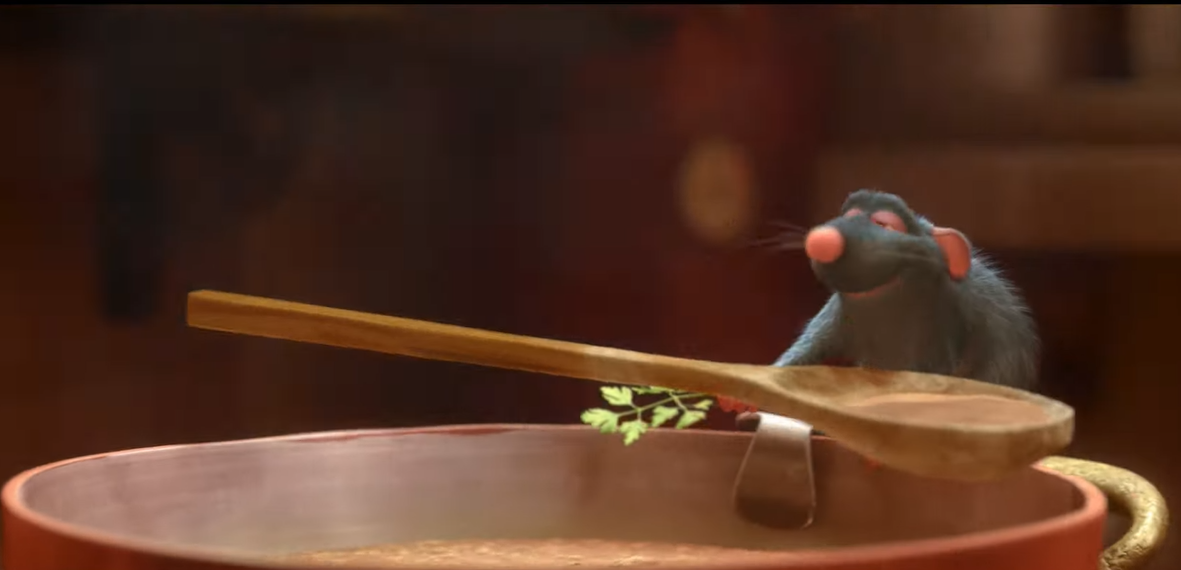 Disney is rumored to have a lab tugged away somewhere in Austin specifically to study what makes people tick.
But even if you didn't know about it, you can easily find evidence of neuroscience in its movies.
Think about it. When you watch a Disney movie, what do you generally feel?
Its stories often invoke positive emotions—particularly, happiness. Most of its content is rich with fun elements that always end with a happily ever after.
Disney draws people with lighthearted movies and captures their hearts with lively music.
Takeaway
Disney's example highlights the value of emotional persuasion. You can apply the same principle in your prospecting script to increase your chances of conversions.
3. Airbnb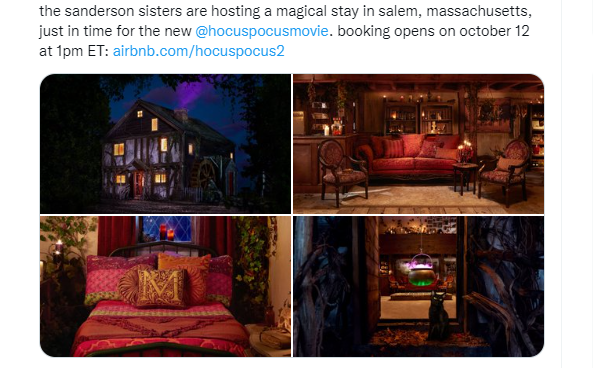 Airbnb social media accounts typically show shared moments and rental houses images curated by both guests and hosts. It also displays user-generated content in some of its campaigns and advertisements.
Ever wonder why?
Because customer posts produce 29% higher conversations.
People trust content published by common individuals more than brand Ads. Airbnb is well aware of it and takes full advantage of its user posts to boost its company's credibility.
Takeaway
Add user-generated content to your social media strategy to build a deeper connection with your audience.
4. Victoria's Secret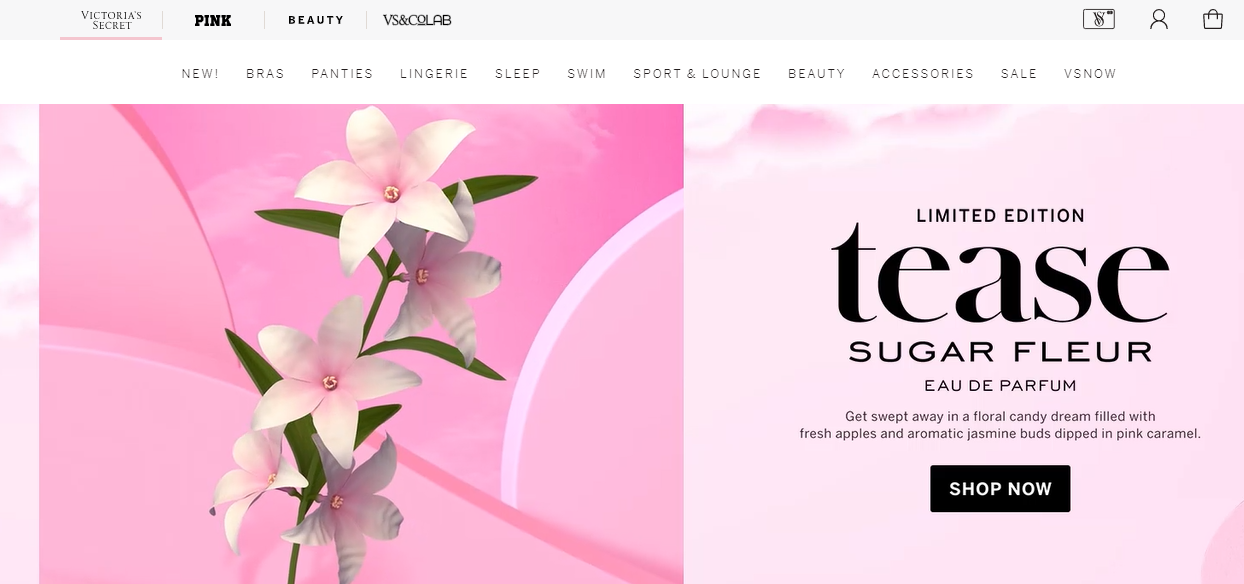 Victoria's Secret employs two visible neuromarketing tactics to position itself as an exclusive female lingerie brand.
The first is the Pink Color to associate the brand with femininity, romance, and playfulness. And the second is the word "secret." The latter especially invokes curiosity and allure, inciting people to find out what's all about.
The funny thing is, Victoria's Secret's name was born from the frustration of a thoroughly vaxed husband rather than some scientific reasons. But it doesn't diminish the persuasive effect of the power word on its target audience.
The company kept the name for 40 years and hasn't shared any plans to re-brand anytime soon.
Takeaway
Add user-generated content to your social media strategy to build a deeper connection with your audience.
5. Starbucks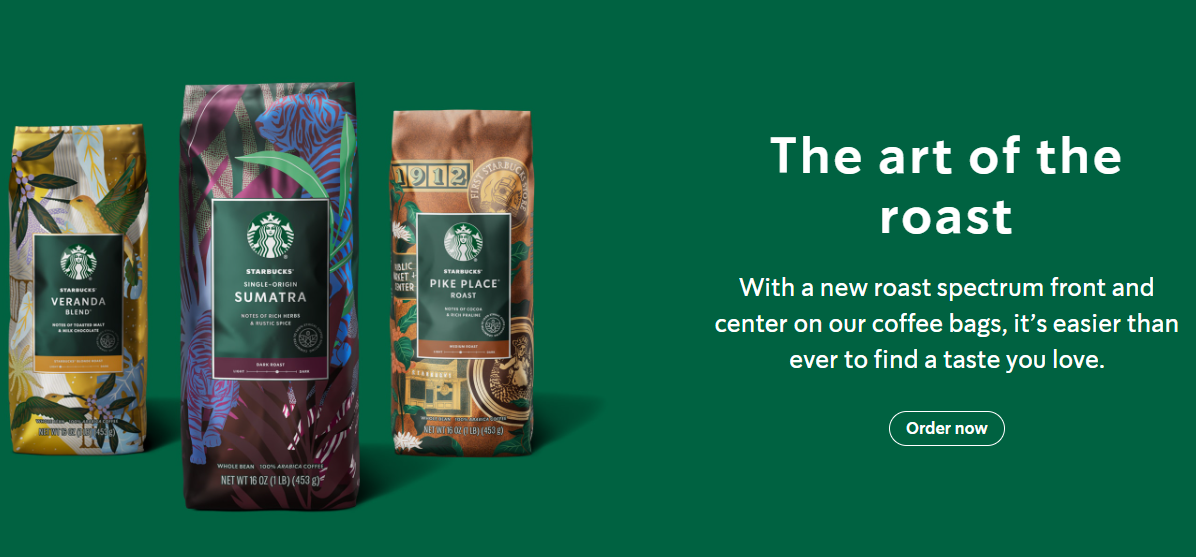 The fifth neuromarketing application worth mentioning is that of Starbucks. The global coffee chain is well-known for using sensory marketing to boost its sales.
If you ever visit any of its branches, the first thing you'd notice is the delicious aroma of grounded coffee beans.
Starbucks highlights its product features both in-store and in its digital advertisements to invoke the olfactory sense and encourage people to buy it repeatedly.
Takeaway
Use graphics in your Ad that make people instantly recall the smell when they see it.
6. KFC
KFC employs multiple psychological triggers to stimulate different senses. It uses certain phrases like "finger licking good" to incite the taste buds, stresses on red color to inspire action, and runs jingles to grab attention.
But the neuromarketing tactic I want to underline here is its price anchoring.
Price anchoring is a cognitive behavior where people make purchase decisions using the original price as a focal point. So, if the item costs $100 but was crossed out and re-tagged as $99, your audience would buy it, assuming it is a good deal even though the difference is minimal.
KFC applies this tactic frequently as deals.
Takeaway
Use decimal numbers in your pricing strategy and offer discounts to attract customers.
7. ebay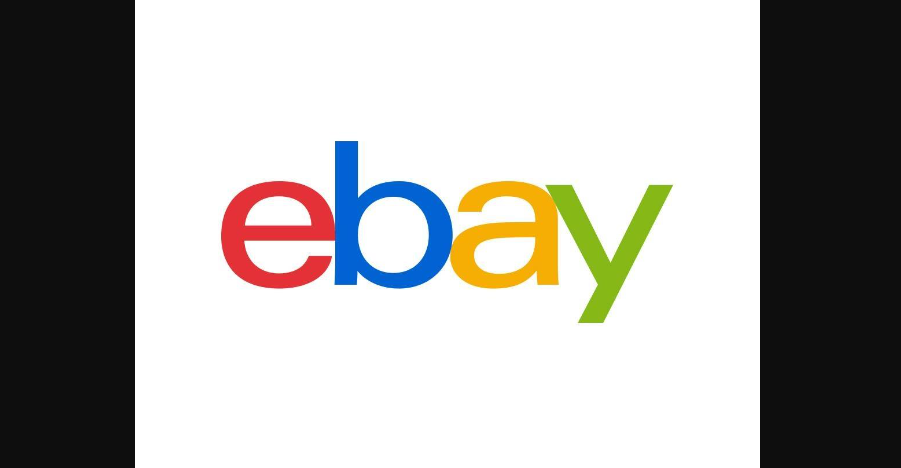 ebay is also known to occasionally turn to neuromarketing to monitor its customer pain points.
One of the popular examples of its experiments is the emotionally-powered shop it opened in London in 2016. The idea was to research people's purchase behavior and help them make better decisions.
A year later, it ran a similar campaign in collaboration with Sachi Art, where it employed EEG tech to record what inspires people while shopping.
The company launches such campaigns periodically to identify the triggers that typically lead to purchasing.
Takeaway
Occasionally, participates in events to get to know your customers in person.
8. PayPal
PayPal is one of the few brands that have altered its entire value proposition strategy with neuromarketing.
If you look at its content, you'd notice, it often promotes itself as the fastest borderless payment solution first and the safest solution second.
That was not the case before.
PayPal previously advertised itself as a safe payment solution before it turned to neuroscience to optimize its sales copy. After it discovered people prefer a fast solution over the safest, it revamped its brand message and launched improvised global campaigns.
It resulted in a 400% increase in click-through rate.
Takeaway
Split-test your sales copies to optimize your campaigns.
9. Avada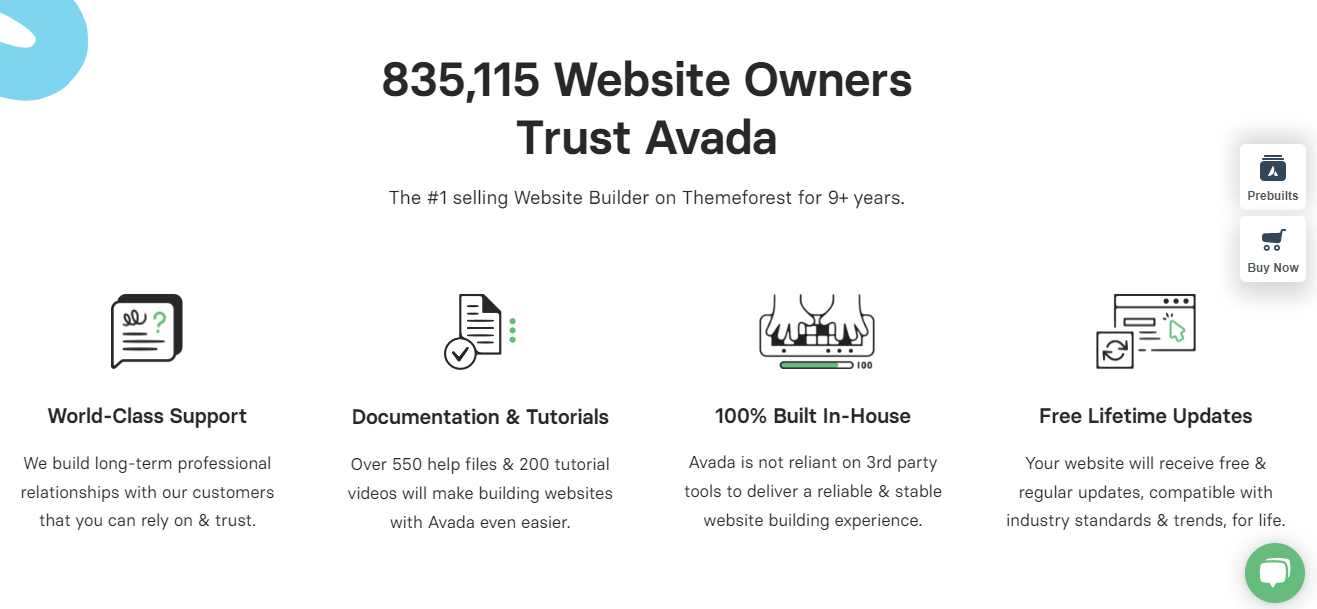 Website builder Aveda leverages social proof to target its customer's sense of safety.
88% of people typically rely on reviews and recommendations to make a purchase decision. Avada banks on that factor to generate more leads.
Look at its website.
It has embedded social proof three times across the page to inspire trust in its brand. You'll probably double that amount on its purchase cart page.
Takeaway
Use reviews and testimonials to make your website look more authentic.
10. Warby Parker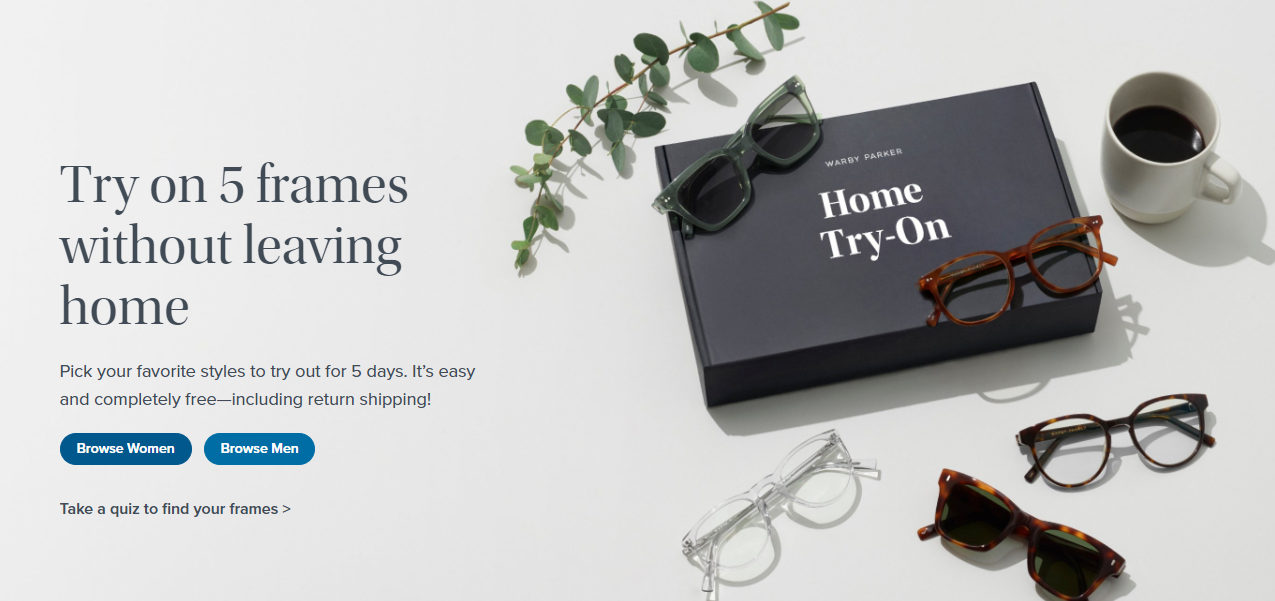 Another brand that effectively uses neuromarketing to inspire trust is Warby Parker. As an online eyewear company, Warby's biggest obstacle was the uncertainty factor that drove many to avoid online shopping.
To ease people's fear, it added several risk reversal steps in its sales funnel.
As a customer places the order, it delivers sample frames for free to let them try on the glasses before purchasing the items. To lock the deal, it provides a free return and split-payment option to ease the financial burden.
Combined, all three helped buyers feel secure in their shopping decision.
Takeaway
Offer free shipping and guarantees to drive customer satisfaction.
11. Walmart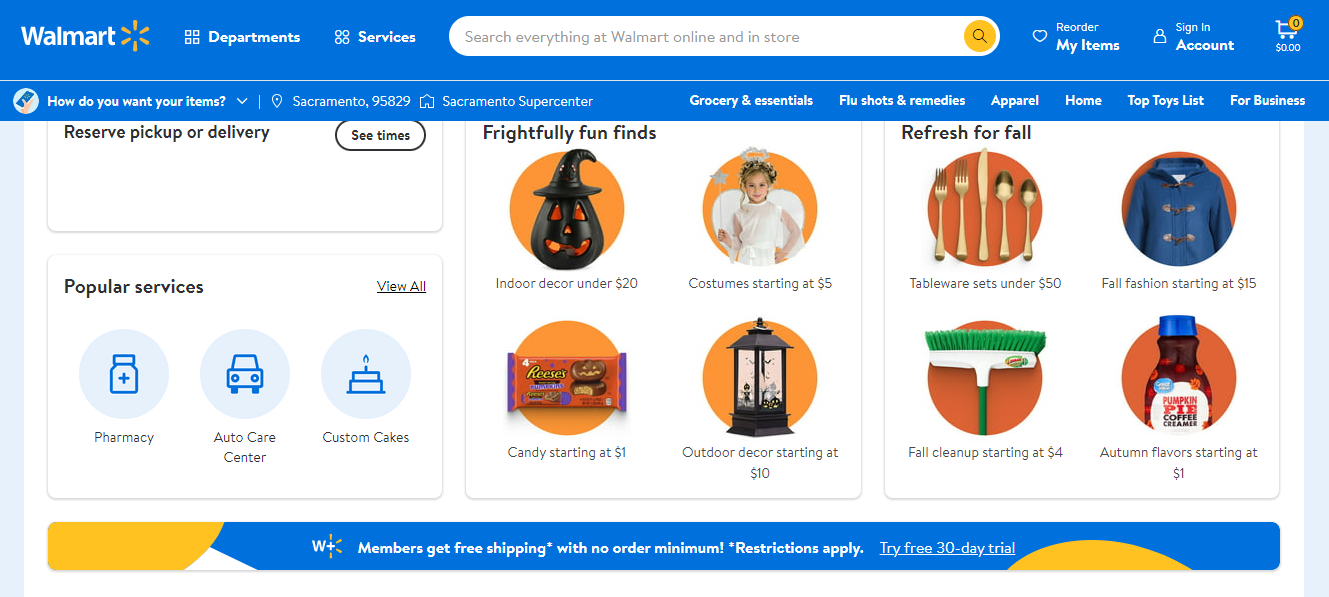 Supermarkets like Walmart heavily rely on their store design, product diversity, and price strategy to generate sales.
According to Walmart, people associate fewer item collections with luxury. So, if you present them with large product selections and versatile package deals in tightly placed isles, they will likely purchase more items.
The retail giant came to this conclusion after rearranging its isles to create a spacious environment. While customers loved the new ambiance, they bought less.
It returned to its previous isle placement following the experiment.
Takeaway
Optimize your store layout to increase product visibility.
12. IKEA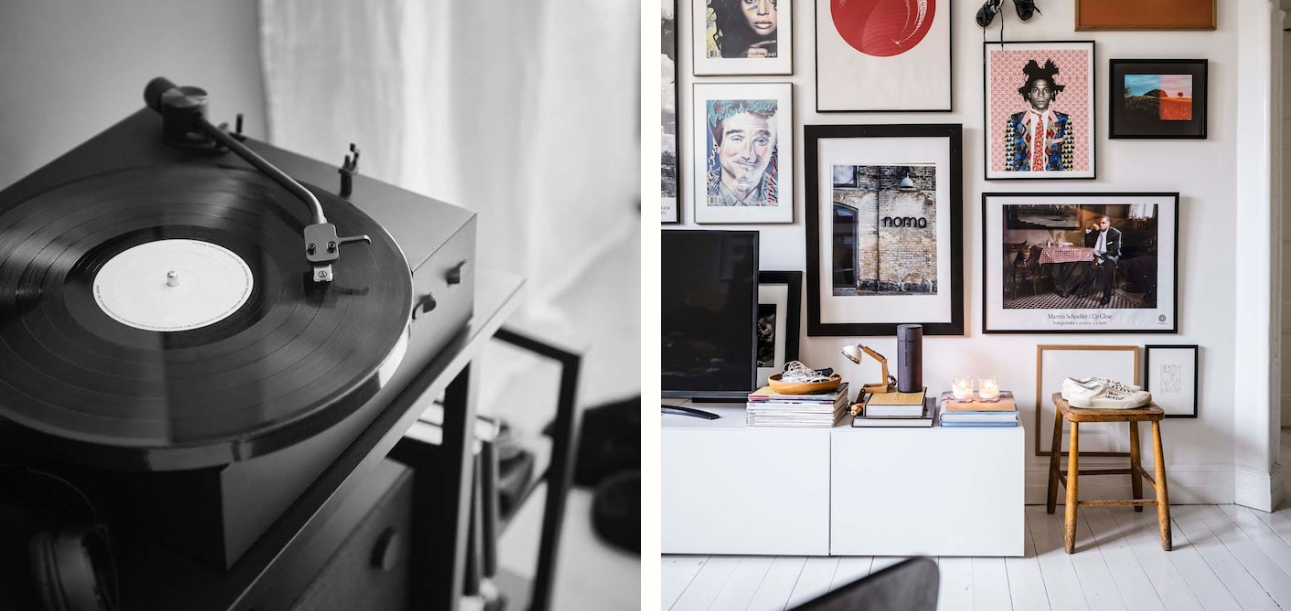 IKEA's psychological tactics are the opposite of Walmart's.
Where Walmart uses clutter and bargains to make people think they got the value deal, IKEA utilizes mockups to conjure similar feelings.
To put it simply, IKEA strategically places its products to create a desire to shop for furniture.
Its store design also shows a glimpse of neuroscience. It has constructed a browsing path in its shops to deliberately steer people toward the checkout counter.
Takeaway
Offer solutions instead of selling items, so people would "want" to buy your products.
13. Nike
Nike is a master at emotional marketing. The sports brand often engages influential personalities and uses inspirational scripts in its advertisements to invoke certain types of reactions.
Let me give you an example.
During the 2018 World cup in Russia, Nike hired a tech company equipped with AI software to do a competitive analysis.
When the results came, it showed people loved its "Vai na Brasileirage" more than Adidas's "Create the Answer" because it featured Brazilian striker Ronaldo in the video.
Takeaway
Go for celebrity endorsements to increase your brand value.
14. Apple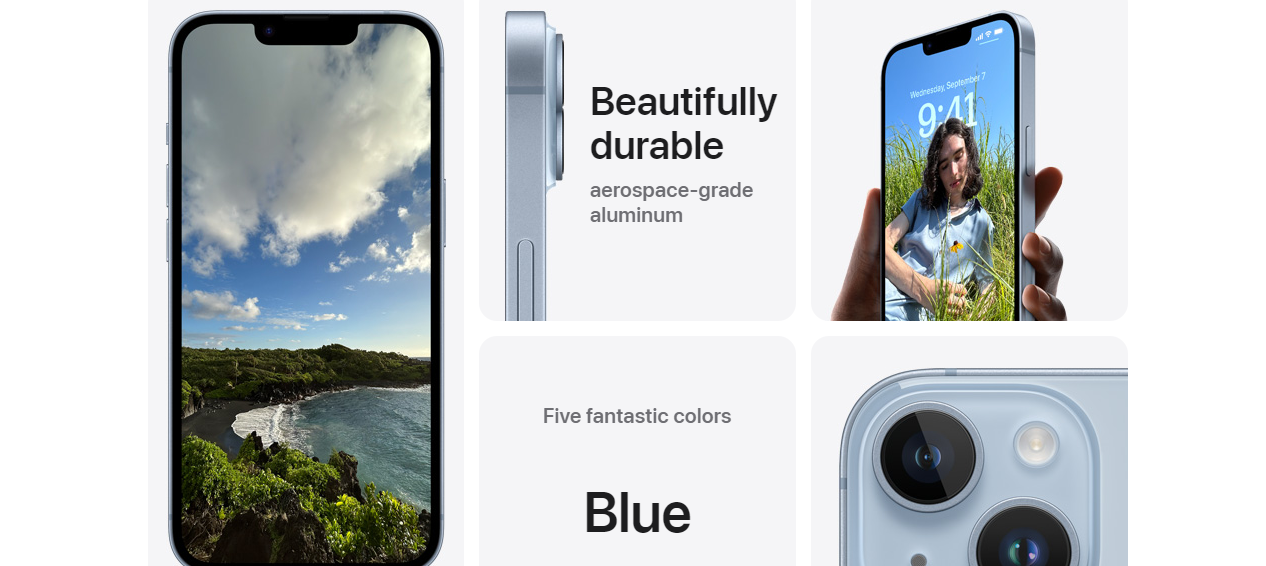 Did you know some brands use neuroscience to make their site layout better?
Apple is one of them.
Apple's website has all the elements of a well-optimized layout. It's minimalist, visually appealing, and most of all easy to understand.
The content density in the product pages is well-balanced and user-friendly. The text and images are strategically placed to guide the eye where Apple wants you to see.
The company has brilliantly utilized the white space to offer all the product information without making the visual appear cluttered.
Takeaway
Leverage white space in your website to highlight your products.
15. Urban Decay
Urban Decay employs an age-old visual element in its posts and advertisements to grab instant attention—faces.
As a cosmetic brand, models help UD demonstrate the application of its products. But it also allows it to make its content more appealing to its target audience.
Scientists believe posts featuring people generates 11 times more response. The science behind it is a little technical to explain here, but the general idea is that our brain processes face more quickly than text or other images.
Takeaway
Feature expressive faces in your advertisements to increase your post impressions.
16. Chips Ahoy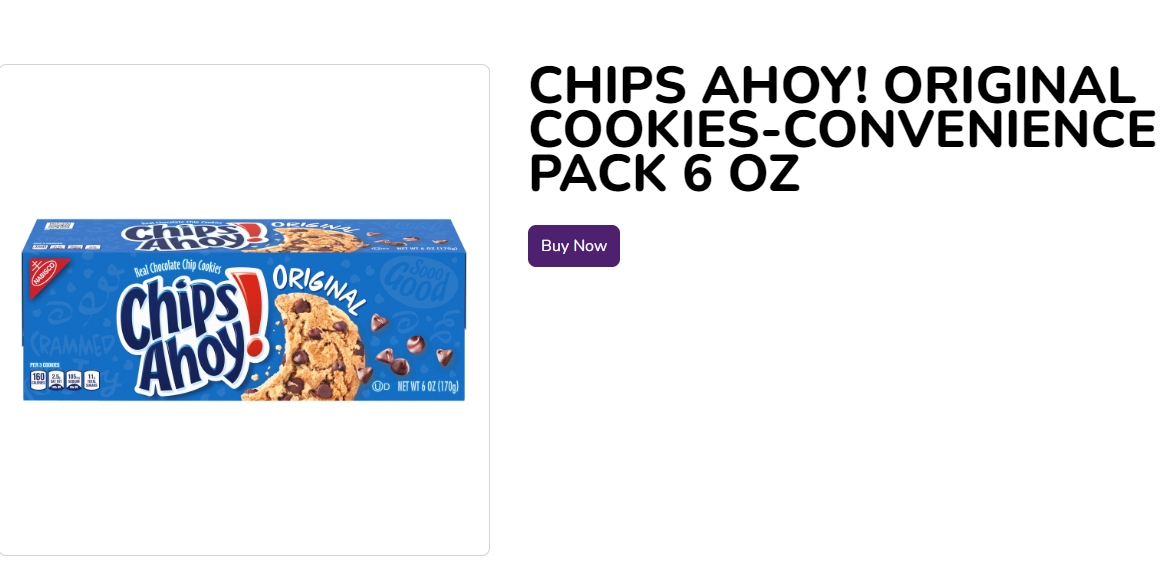 Chips Ahoy's packaging design is the result of a neuroscience experiment.
A few years back, the company conducted a study on its product packaging using Electroencephalogram to see how subtle changes affect people's buying decisions.
When it realized customers found the cookie picture on its packaging bland, it revamped the design and altered the cookie visual.
The above image is Chips Ahoy's current packaging.
Takeaway
Focus on your product packaging. Most people would try out a new item if it has attractive packaging.
17. ELSA
Have you ever heard of FOMO?
Fear of missing out is the psychological phenomenon most brands use in their sales copy to encourage action. It's one of the most effective marketing techniques that generates almost 60% of impulse purchase decisions.
The best example of FOMO is the above reminder email by the language learning app, ELSA.
ELSA has used the phrase "don't let any more time pass by you" to create a sense of urgency. The sentence contains two powerful words "don't and time" as a persuasive element.
Takeaway
Use negative phrases to provoke emotional action.
18. Frito-Lay
Frito-Lay frequently utilizes neuroscience during product testing.
One of its best results was the healthy snacks line it launched after discovering that women love snacks but avoid them out of guilt.
Statistically, women generally take snack breaks more than men. Yet, most of Frito-Lay's customers constituted men.
After running targeted ads, Frito-Lay noted women's aversion to "guilt-free" snacks and introduced baked chips, positioning them as healthy snacks.
The baked chips are still part of its product line.
Takeaway
Invest in customer profiling. The more you understand your audience, the better you can target them.
19. Uniqlo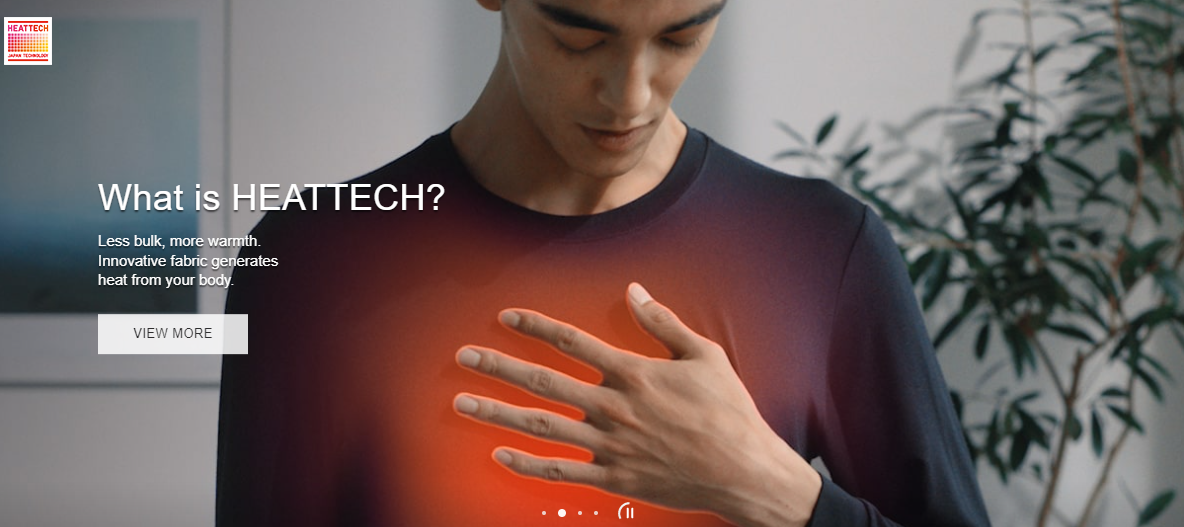 Japanese retailer Uniqlo believes people's mood influences their clothing choices, and it used neuromarketing to prove its point.
A couple of years back, it ran a fashion campaign booth called "UMood" to match the shirts to visitors' moods. People were asked to try on EEG headsets and were shown a series of random and versatile shirts.
The company manufactured 600 different shirts and sold them based on the EEG analysis.
Takeaway
Take advantage of smart tech to measure your customers' reactions to your products.
20. Facebook
Facebook is a classic case of neuromarketing. If you explore the platform, you'll find plenty of psychological triggers in its features.
Two of the ideal examples are notifications and likes. The notification bell at the top urges you to re-visit the site, while the likes generate a rewarding feeling.
Facebook's clean timeline layout also affects the engagement rate. In one study, a hotel Ad comparatively scored high when it was shown on Facebook.
The entire platform is designed to subtly trigger emotional responses.
Takeaway
Personalize your engagement techniques in your marketing strategy to nurture your customers. People respond better to tailored content.
Final Word
Neuromarketing covers a wide range of area, but the above examples are some of the common techniques companies employs to trigger responses.
I recommend A/B testing a few of them to measure their performance. It will help you figure out which tactic to adopt in your long-term marketing strategy.