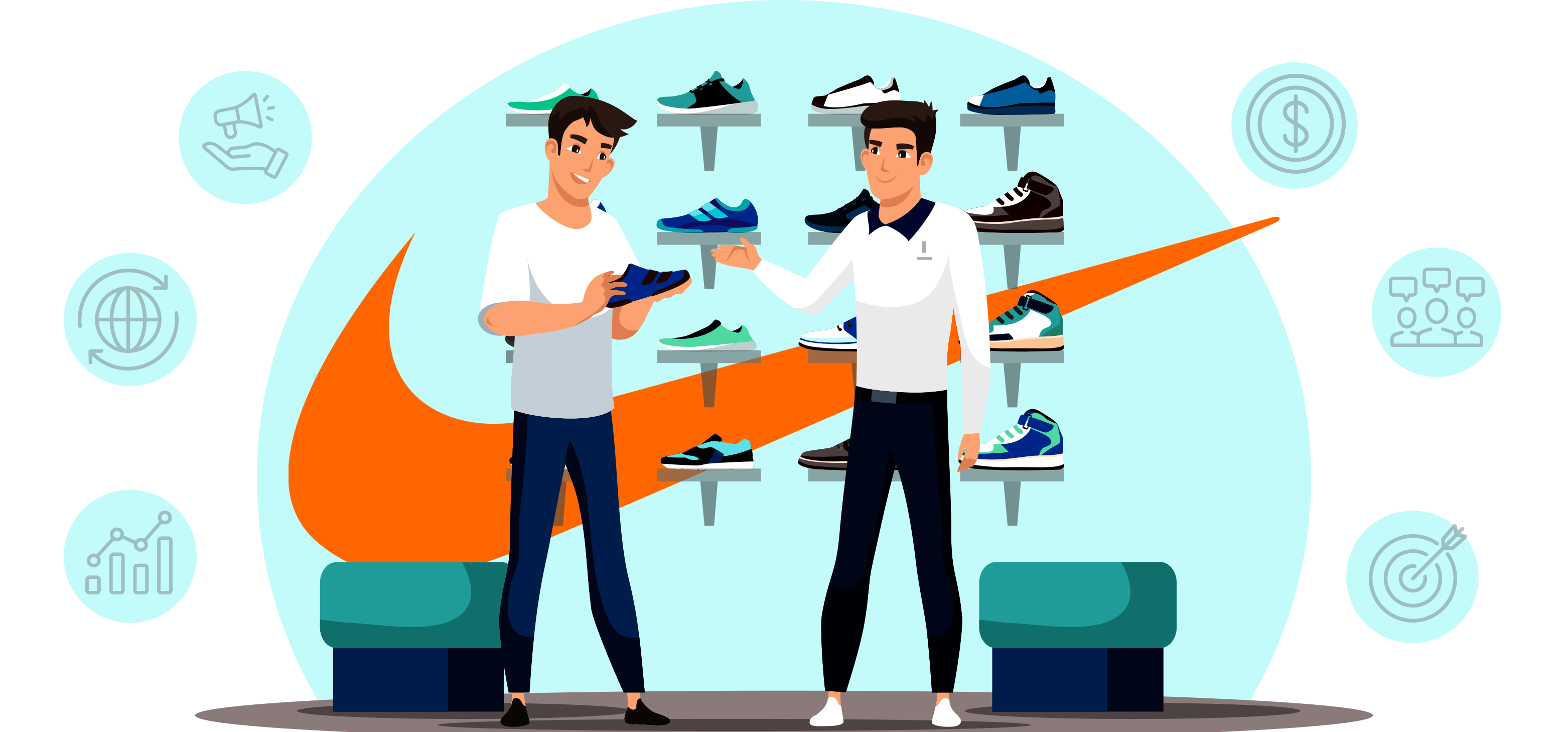 NIKE is a leading sportswear brand that is widely recognized in the sports industry because of its powerful marketing. It has achieved tremendous success worldwide by targeting people's aspirations, comfort, and ethnic values to position itself as a positive brand.
Its strategies primarily focus on developing a deep connection with its audience rather than hard selling. This customer-centric approach is why athletes and general people alike prefer its products.
If you're looking for inspiration, check out the eight marketing strategies I have listed below.
They highlight the trick and techniques NIKE has used to build a loyal customer base.
1. Product Innovations
NIKE's product strategy often turns out well because its focuses on offering a better solution and improving performance.
The brand pays attention to what its buyers want and improvise the features to adapt to the current trends. As a result, its products almost always generate favorable responses from its audience.
The inception of NIKE itself is a classic example of it.
Its founder Bill Bowerman was a field coach who wanted to build soles that could boost running speed. His experimentation resulted in "Moon Shoe" which kick-started the trend of light-weight footwear.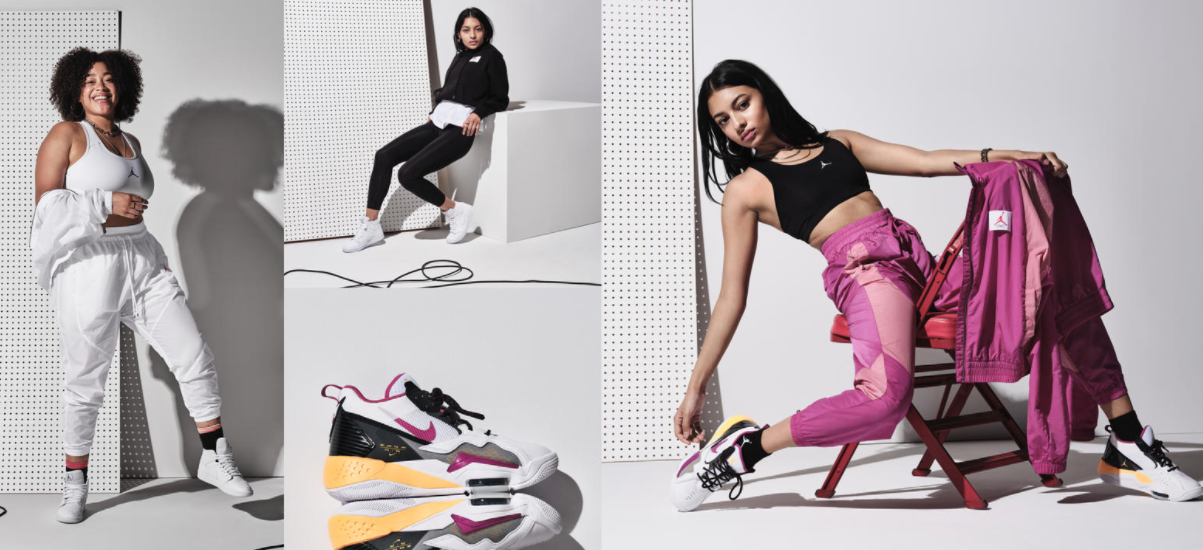 NIKE also includes diversity in its product line to remain at the top of the competition. It not only sells sportswear but offers casual streetwear. This strategy has increased its market size and attracted different segments.
TakeAway
Adopting your product features to the changing needs of your buyers is one way to thrive in the competitive market. It will allow you continuously produce fresh product designs to keep your customers coming back to your store.
NIKE boosts its product value by thinking outside the box, surprising people each year with new designs. That's why its products show high quality and innovation.
2. Value proposition
NIKE's unique value proposition is another reason 40% of people prefer its products over others. It uses a healthy lifestyle as its unique selling point to promote its products.
How?
It encourages people to adopt an active routine and pitches its shoes as the best solution.
The running free campaign is a good example of it.
It was a social challenge it published after the launch of its "running free collection" to encourage people to take action. The promotional technique received a huge response and increased its product visibility.
NIKE has been using this angle for decades if you look back to its previous campaigns.
It boosted the jogging trend to sell its shoes, introduced a workout regimen to promote its apparel, and turned its shoes into a fashion symbol to generate more sales.
It essentially offers lifestyle changes as its unique value proposition to attract its customers.
TakeAway
The value proposition is a bonus feature you provide to boost your product appeal. It makes you different from your competitor and increases your product's worth.
Offer a clear and tailored product value. It will tell people what benefit they'll receive and why should they purchase from you.
3. Personalization
NIKE's strength lies in its personalization strategy. It combines cutting-edge technology with human psychology to boost customer acquisition and position itself as a premium fitness brand.
You'll find its two-ingredient personalization formula in almost every part of its marketing mix.
For instance, the "NIKE By You" product collection lets people customize the color of their shoes. In 2018, it incorporated the latest tech in its app, allowing buyers to point their smartphone and get the perfect shoe sole size. Its concept stores take the retail experience to the next-level offering memorable shopping opportunities to its potential buyers.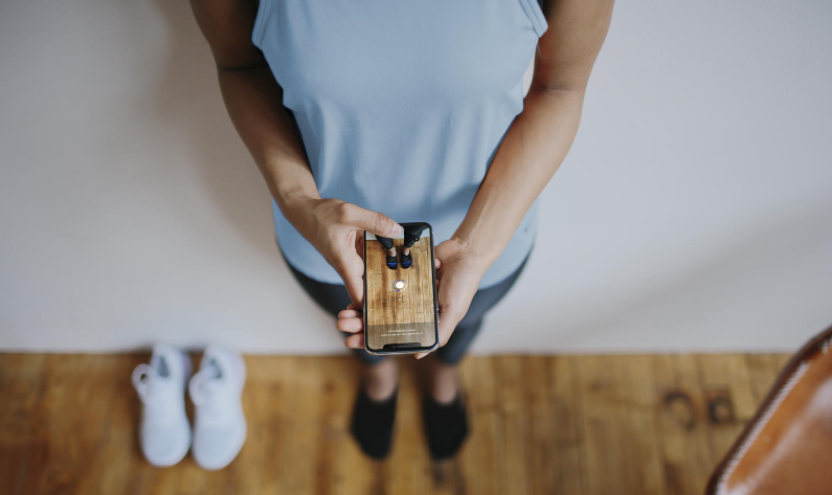 NIKE takes advantage of every touchpoint to deepen its relationships, ultimately gaining customer loyalty.
TakeAway
Personalization is the key to standing out in the crowd. It gives you a competitive edge and helps you improve your retention rate.
77% of customers would pay more and recommend you to others if you offer them a personalized shopping experience.
I recommend creating at least one targeted campaign to test the theory.
4. E-Retail Strategy
As a global retail brand, NIKE's major income comes from wholesale distribution. Yet if you take a closer look, you'd notice it has made heavy investments in its direct-to-consumer selling channels. Because they not only offer a higher profit margin comparatively but also allow it to build customer relationships.
NIKE has followed a consistent retail strategy for years, i.e., selling its products through reputable partners like Urban Outfitters and Macy's. But with increasing e-shopping demand, it found potential in direct-to-consumer and shifted its focus to eCommerce sales. Since then, its D2C revenues have grown from 15% to 38%!
In 2017, it officially changed its entire distribution model and started cutting ties with several large partners in favor of its brick and mortar and digital stores.
Following the decision, it gained millions of customers through its online buying app and eCommerce stores.
Currently, NIKE expects to earn 50% of its sales revenues from its digital venues.
TakeAway
Technology is rapidly changing the shopping behavior of consumers at large.
People now look up products online before they buy their desired item, and also prefer brands that sell their services online.
Add digital channels to your retail strategy. eCommerce has become such an essential part of a business; you can't scale without offering access to your products online.
5. Brand Equity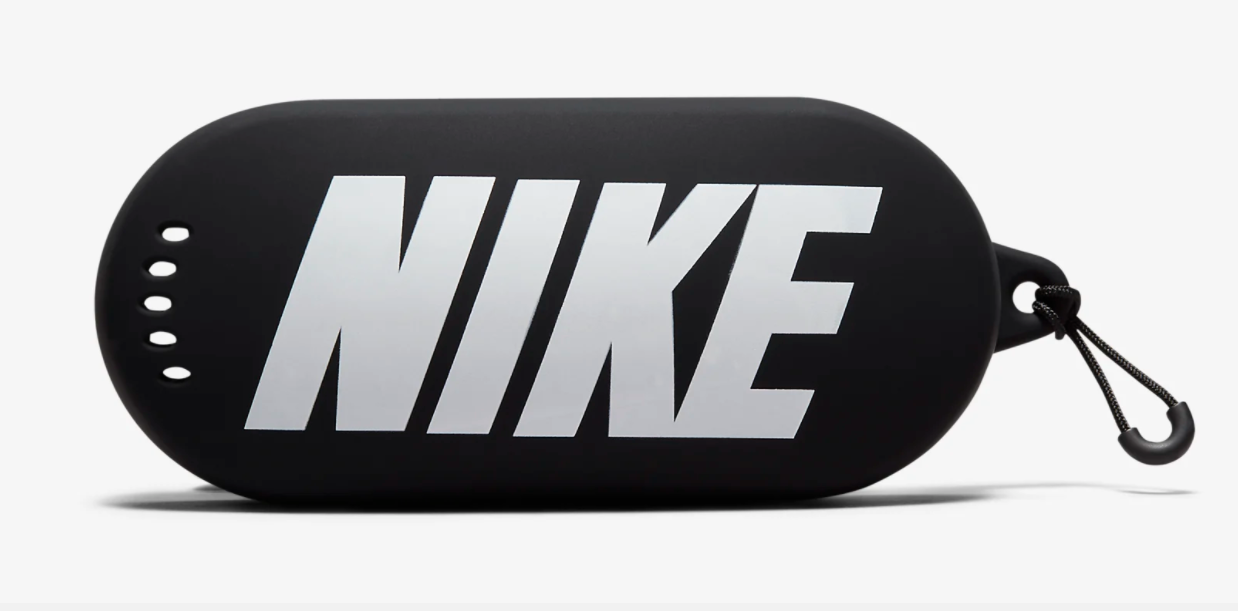 Nike is one of the few companies that have successfully kept its leadership status for years because of its brand equity. It has established a strong position in the sports industry by creating a powerful identity, noticeable personality, and consistent image.
Since its creation in 1964, NIKE has wanted to associate itself with inspiration, winning, and innovation. To accomplish it, it started with a unique brand identity, choosing a Green Goddess name to represent victory and a swoosh logo to imply speed.
It collaborated with high-profile athletes to uplift its product value and used inspirational campaigns to solidify its image.
Today, it is considered the most valuable apparel brand worldwide, and its iconic logo has become a status symbol for many.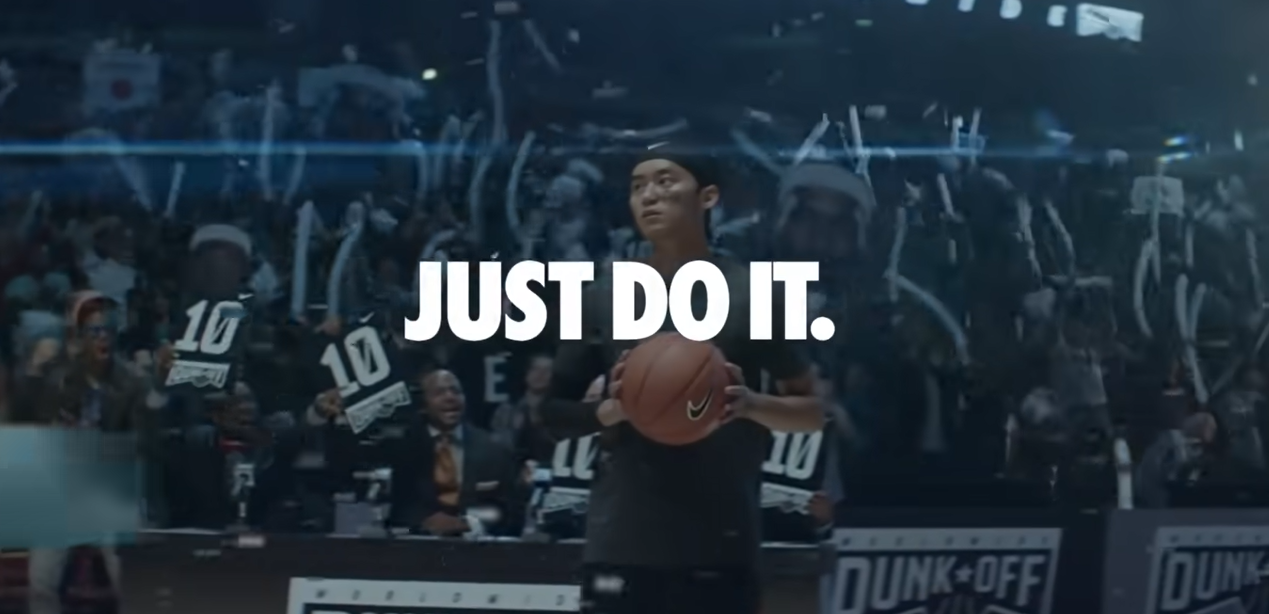 NIKE, of course, executed a lot more detail-oriented strategies than the above actions. But they give you a general idea of what makes up a strong brand.
TakeAway
Your Brand equity increases the perceived value of your product. It allows you to make your brand associated with luxury and sell your products at premium prices.
Companies, like NIKE, spend a significant amount of their budget on it for that very reason.
Improve your branding to grow your business.
6. Story Telling
Storytelling and emotional advertisements are the core of NIKE's marketing model. It's how it got noticed in the first place, established its image, and now delivers its brand values.
In 1988, when it launched the "Just Do it" campaign, it featured marathon runner Walt Scott's life story using a simple scene. The Ad was one of its most successful campaigns that it still uses to attract customers.
It frequently applies the same emotional marketing to its advertisements to generate hype and develop connections.
Its "What are girls made of" campaign that was aimed at promoting women's sports received three million views because of the inspirational message. Its "find greatness" campaigns boosted its sales to $506 million and increased its memberships by 55%.
The above two are only some of the few examples. NIKE takes social and sometimes controversial topics to grab people's attention and hit nerves to provoke a response.
It is one of its most effective tactics that has boosted its brand image significantly and has now become its signature marketing strategy.
TakeAway
People are instinctively drawn toward stories. They can incite emotions and influence your behavior.
Use narrative in your campaigns to emotionally connect with your audience. It will help you increase your reach and earn customer loyalty.
7. Endorsements
Endorsement and sponsorships are NIKE's go-to strategy to market its sportswear apparel. It invests billions of dollars sponsoring famous athletes and sports teams just to bring its name to the front.
Why? Because it gives Nike a lot of exposure and millions in revenue in return.
Take its iconic endorsement contract with Tiger Woods, for instance.
It signed a deal with golf star Tiger Woods in 1996 that increased its brand value by $22 million from one game only. It has attracted 4.5 million customers from its deal with Tiger Woods and amassed a significant number of profits alone.
Its famous partnership with Michael Jordan is another good example of its lucrative endorsement strategy that to date gives it an average of $4 billion yearly.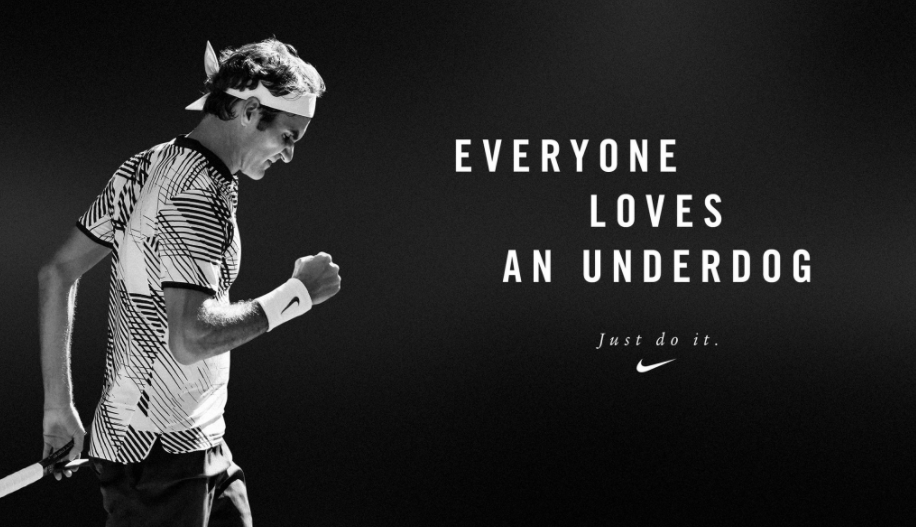 Endorsements also help NIKE increase its brand worth. Its "True to 7" shoe products were sold out immediately after its launch because of its connection to NFL player Colin Kaepernick.
Remarkably enough, the following controversial Ad for Colin Kaepernick also generated more sales despite generating negative publicity.
NIKE ensures ready sales and improves its brand image by associating itself with well-loved stars.
TakeAway
Sponsoring large events or recreational activities gives you media coverage and in-person contact you can't substitute with digital marketing.
It also helps you increase your brand authority and promote your products at scale.
8. Social Media Strategy
NIKE has by far the largest social media following, making it the most influential brand worldwide.
Half of its tweets are shared repeatedly, and most of its posts often get a positive response from its fans.
How did NIKE do it?
Its social media strategy is rather simple.
One, it operates over 300 profiles across all social media networks. While a lot of global brands do control multiple pages, NIKE takes it one step further dedicating separate pages for its products, customer segments, and geolocation.
It allows it to launch targeted campaigns easily and generate relevant traffic to its product pages.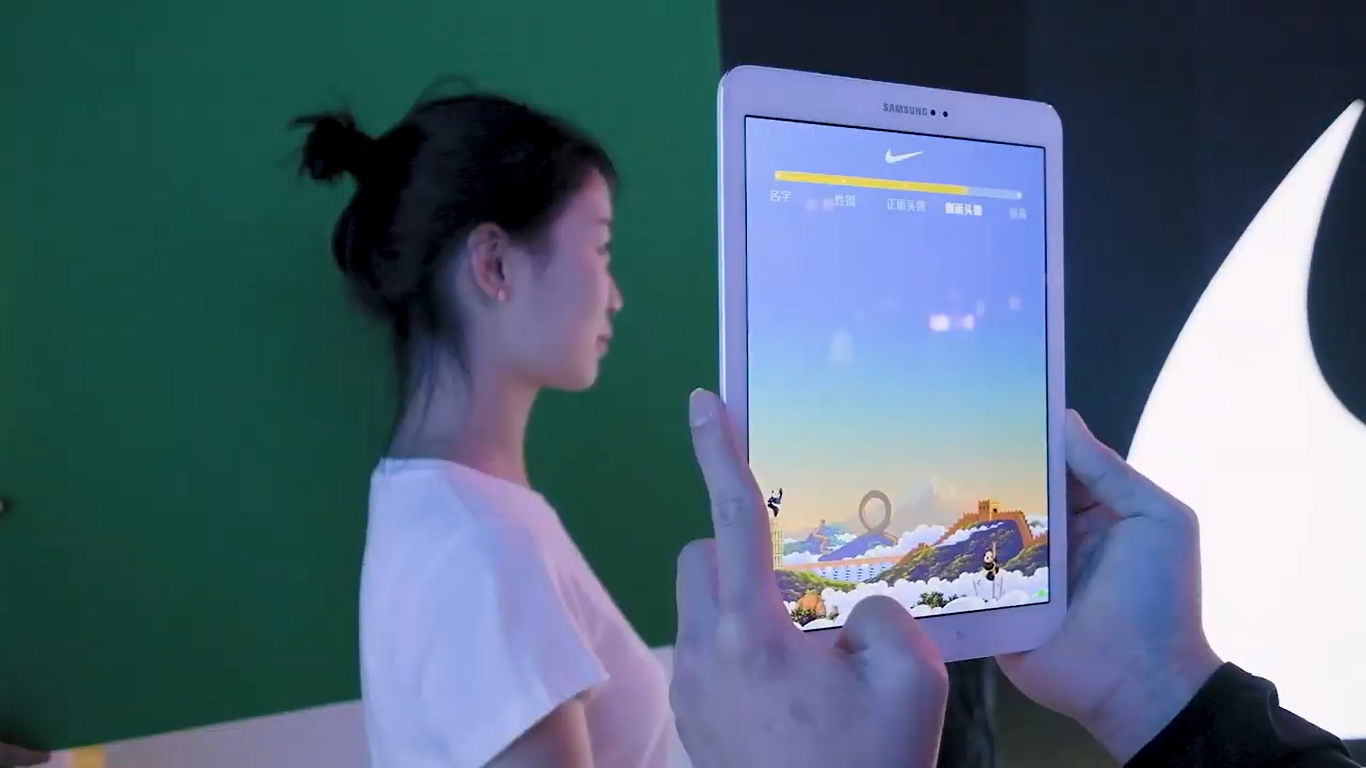 Second, it keeps its fan highly entertained with interactive challenges. By launching campaigns like The Chance and Fuel Your Team, NIKE personally involves its audience and gets tons of mentions, boosting its outreach.
TakeAway
79% of people expect brands to have their social media accounts for easy communication. If you learn how to use your social networks to their full potential, it can become a powerful tool to help you grow your business.
Most of NIKE's social media strategies aren't much different from other successful brands. It has only managed to build a larger digital presence because it capitalized on social media engagement features.
Conclusion
NIKE started out with a mission to improve athletes' performance.
Over the years, it not only accomplished its original vision but also gradually transformed itself from a sportswear seller into an inspiration for others.
Today, people buy from NIKE because they trust its products.
Explore its proven marketing strategies and learn from them. They share valuable insights into how you can establish a strong position with a customer-centric model. Good luck!