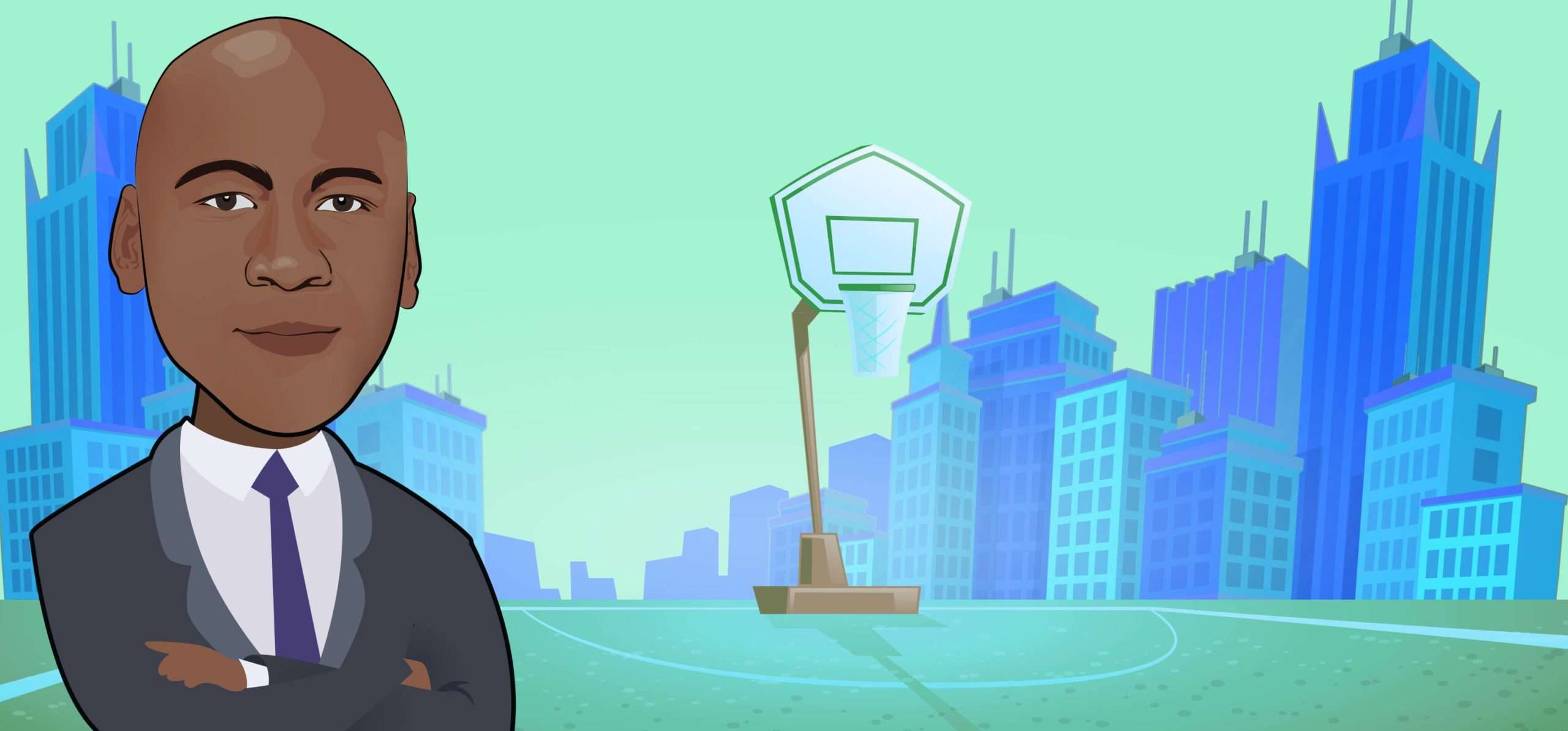 Michael Jordan is a legendary basketball star.
In the course of his career, he played 15 seasons, earned several valuable player awards, and won five championships.
His dedication, work ethic, and personal image made him one of the most popular sportsmen and acute businessmen that he is today. 
He has been a role model for young athletes for years, and his life lesson has inspired many to make their dreams a reality.
In this article, I have compiled 15 of the noteworthy lessons and advice he gave during his career.
Let's learn what made him Michael Jordan and how you can adapt his strategies to meet your goals.
1. Take the First Step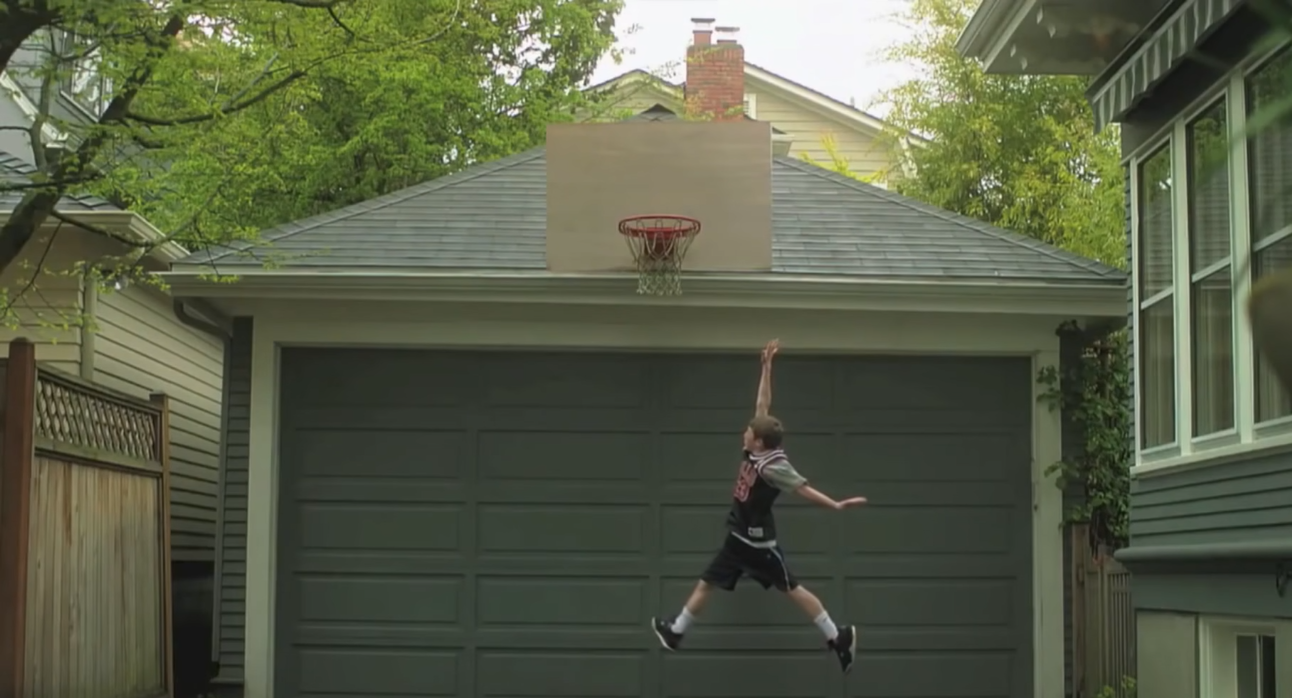 "Some people want it to happen, some wish it would happen, others make it happen."
Michael Jordan always believed to accomplish something; you have to take a step first. It's what encouraged him to apply for the basketball team in his sophomore year and what got him the scholarship to the North Carolina University to try out his first season.
If he hadn't taken the first step, he probably would've missed out on the great opportunity.
Taking initiative is the most challenging part of any plan. Business loses 46% of revenue chances because of their lack of initiative.
As an entrepreneur, our first instinct is to repeatedly consider all the angles to ensure everything is perfect before executing the plan. Tons of us have amazing ideas, but only a few of us manage to realize them because of this perfectionism.
While it's alight to be prepared, it's prudent to not wait out for long, lest you fail to respond on time and lose a lucrative deal.
2. Don't Quit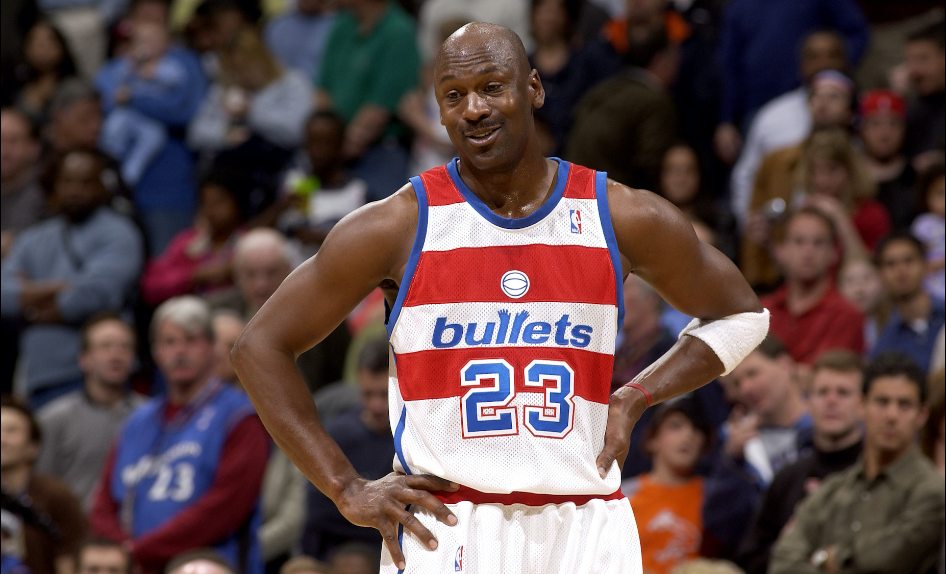 "If you quit once, it becomes a habit. Never quit!"
Michael Jordan gained his position by conquering his fear of failure.
When he was rejected from his high-school varsity team, he made it his goal to become the best player the team had ever seen. During his career, he missed almost, 9000 shorts and lost 300 games. But every time he fell, he would get up and try again.
His drive to move past his failure eventually gave him multiple opportunities to win championships.
"I've missed more than 9,000 shots in my career. I've lost almost 300 games. Twenty-six times, I've been trusted to take the game-winning shot and missed. I've failed over and over and over again in my life. And that is why I succeed." 
Fear of failure is one of the primary reasons many are unable to give their best to their career. It's why almost 31% of American back out of starting a new business, and it's what stops 49% from accomplishing their objectives.
According to Michael, failure is an inevitable part of life. You'll fall repeatedly before you learn to walk.
3. Develop a Positive Perspective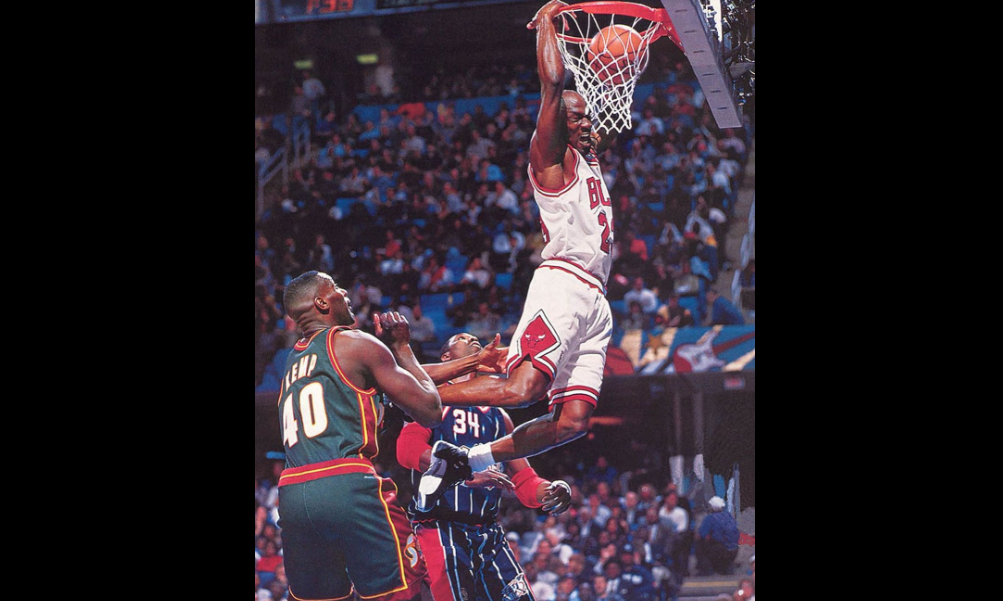 "I've never lost a game. I just ran out of time."
Michael Jordan had a remarkably refreshing perspective on life. Whenever he faced obstacles, he focused on how to draw a better outcome out of them.
It made him incredibly competitive and an outstanding player.
"My attitude is that if you push me towards something that you think is a weakness, then I will turn that perceived weakness into a strength."
Having a positive perspective lets you focus on the good things in your life. It helps you see the different sides of a situation, giving you the tools to better deal with a challenging condition.
In business, adopting a different outlook is even more imperative.
It offers you a 360° view of your gaps and opportunities, allowing you to manage risks and discover hidden potential.
4. Work as a Team
"Talent wins games, but teamwork and intelligence win championships."
When you look at Michael Jordan's Chicago Bulls team, you'll find an unedited view of his teamwork, strong leadership, and working relationships. He didn't win championships by his singular talent alone. He and his team combined their pool of resources and used the best of every skill to gain victory back-to-back.
While his relationship with his team had its usual ups and down moment, his belief that there is no 'i' in the team but there is in a win garnered him his team's respect.
Even Bill Wennington, who had occasional alternations with MJ, acknowledged his teamwork.
"He was pushing us all to be better because he wanted to win. And guess what? It worked."
Team collaboration often drives a better outcome.
It not only helps you brainstorm ideas but also offers moral support to manage your work stress.
5. Have A Passion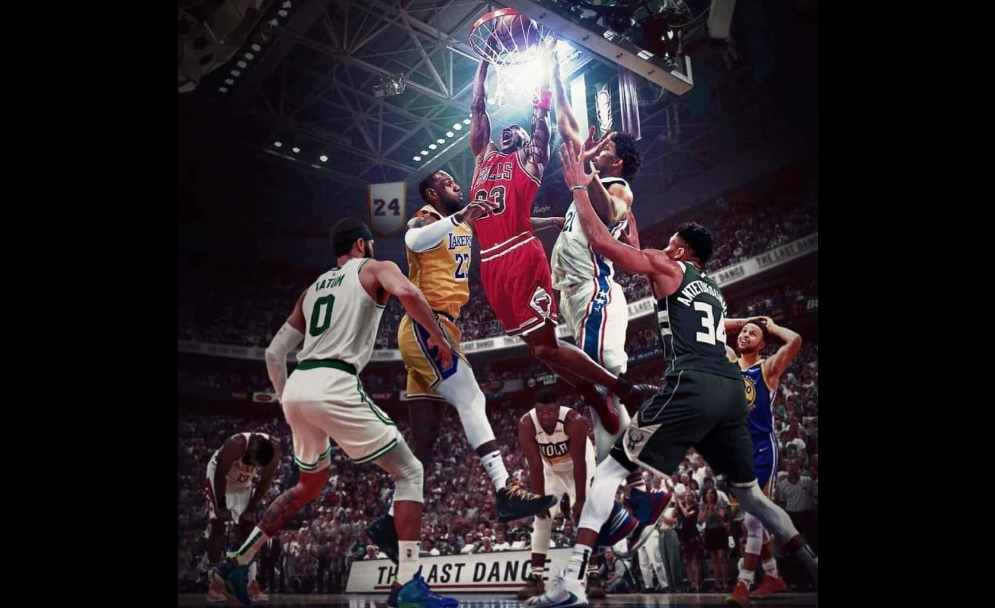 I play to win, whether during practice or a real game. And I will not let anything get in the way of me and my competitive enthusiasm to win."
Everybody knows, Passion is what makes a decent player a great leader. It gives you the drive to work hard toward your goal and inspires you to generate innovative ideas.
But what Michael Jordan's career teaches us is that you don't necessarily have to be obsessive over your skill set to win games. You only need to have a passion for something to stand you apart from your peers.
He undoubtedly had a great set of skills. It's the reason he made it to the team in the first place and won many games. But his goal has always been to bring home victories.
His burning desire to win is what pushed him to become the best player of all time.
6. Strengthen your Basics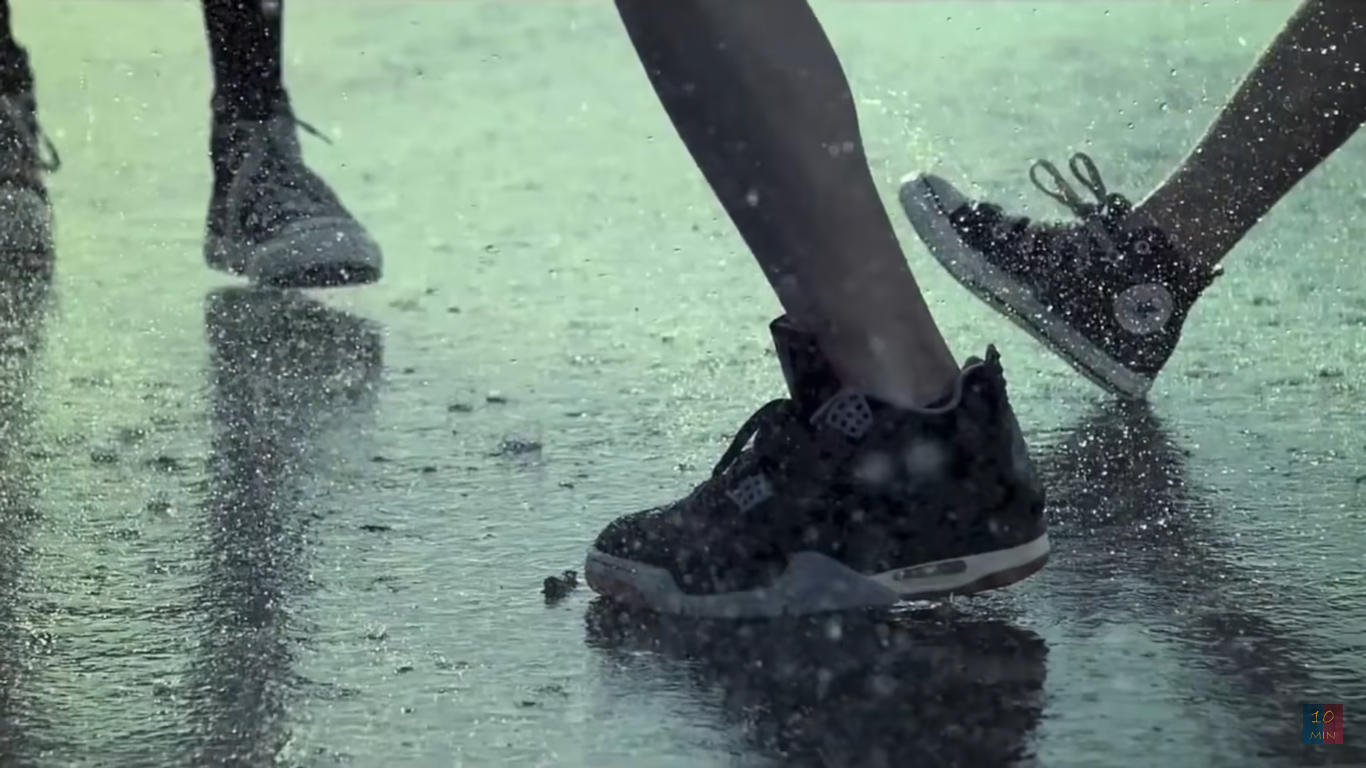 "The minute you get away from fundamentals–whether it's proper technique, work ethic, or mental preparation–the bottom can fall out of your game, your schoolwork, your job, whatever you're doing."
Michael Jordan once shared during an interview that you can have all the physical ability in the world, but you still have to know the fundamentals. When he was a kid, he had to learn the fundamentals of basketball to hone his talent.
He has repeatedly emphasized the importance of the basics and urged others to focus on strengthening their base to master their skills.
"The only way to relieve that pressure is to build your fundamentals, practice them over and over, so when the game breaks down, you can handle anything that transpires."
Irrespective of your profession, learning fundamentals is essential to creating a strong foundation.
You can only upgrade your career if you have a solid understanding of the basics.
7. Work Hard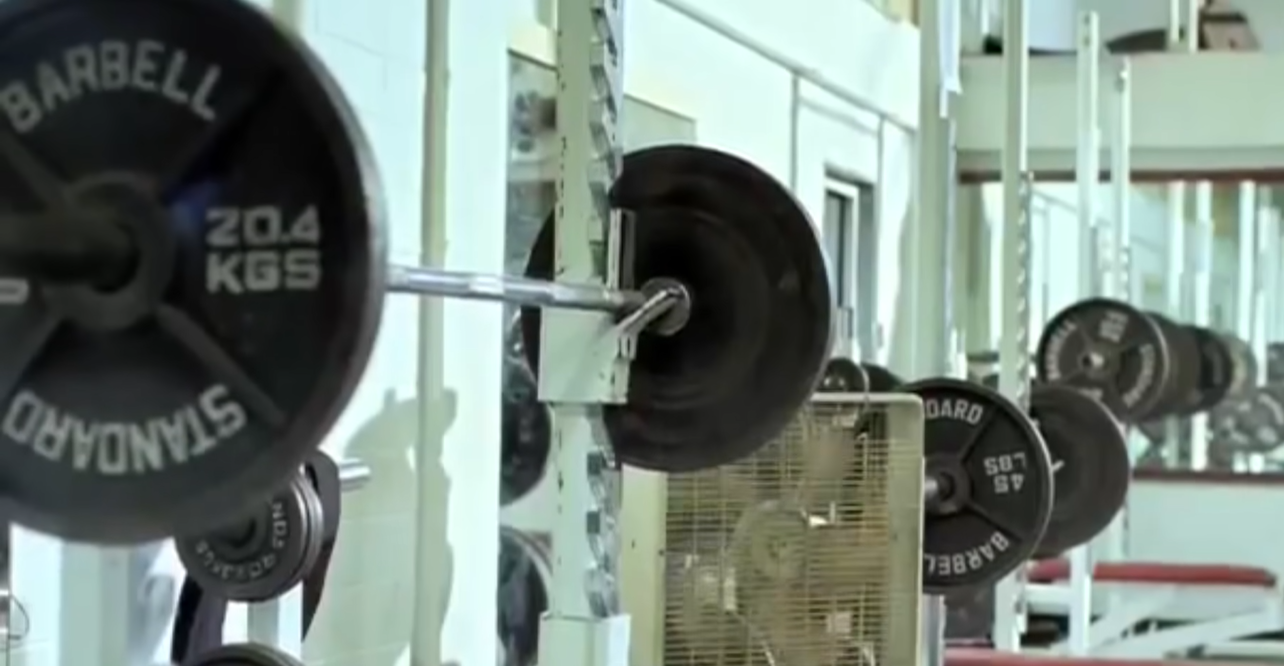 "If you do the work, you get rewarded. There are no shortcuts in life."
There's an old saying that one shouldn't work hard, but work smart to get the desired results. Michael Jordan strongly believed hard work still pays off, regardless.  
His impressive work ethic was evident right from the beginning. He got the attention and admiration of his coaches with his unparalleled playing and the ability to never freaking turn it off—his coach's words, not mine.
He dedicated hours to practice and earned his skills through intense workouts.
"Be true to the game because the game will be true to you. If you try to shortcut the game, then the game will shortcut you."  
Work ethics have a powerful impact on your business and career. 
Companies that have strong ethical plans often see more integrity and satisfaction in their employees.
8. Stay Focused on Your Goals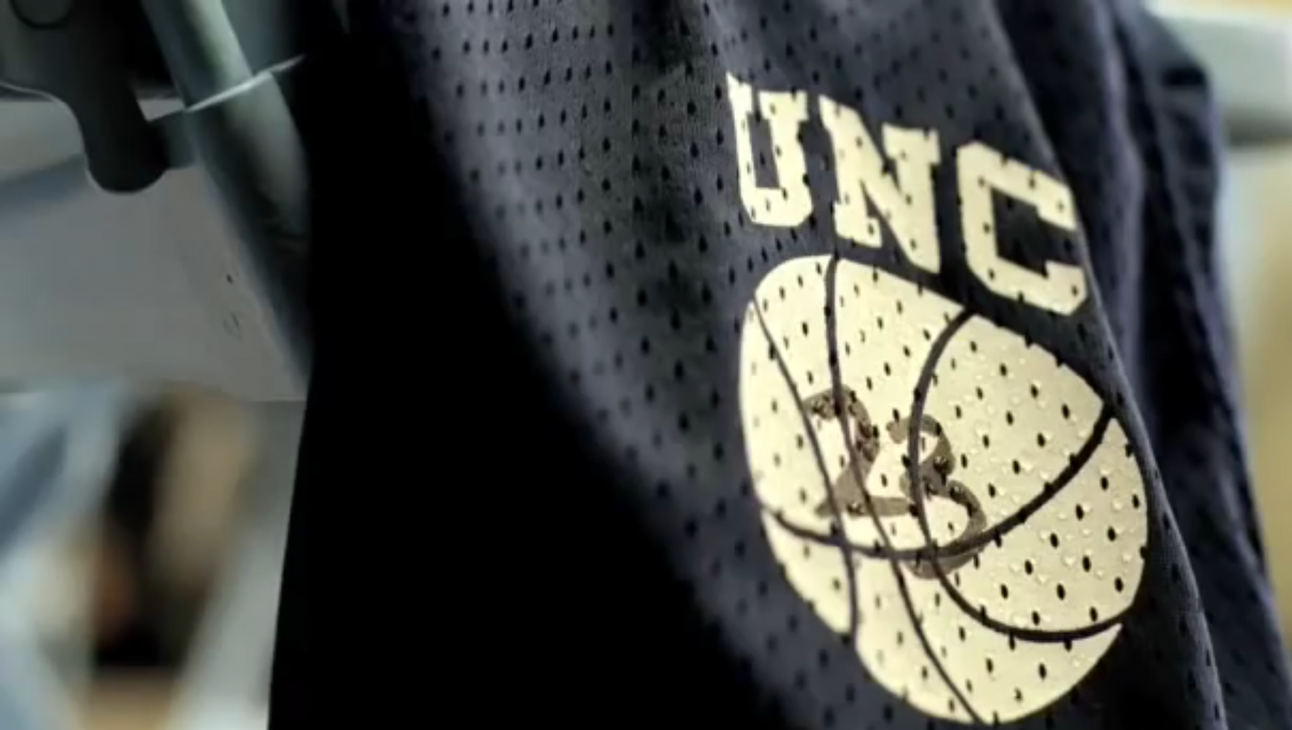 "The game has its ups and downs, but you can never lose focus of your individual goals, and you can't let yourself be beaten because of lack of effort."
Michael Jordan is a classic example of an intensively focused mind.
Whether he was practicing or on the court, he would leave his troubles behind and keep his mind on his current goals.
"Each time I step on the basketball court, I never know what will happen. I live for the moment. I play for the moment."
His coach, Tim Grover attributed MJ's success to his steady focus, calling it one of the reasons he was an accomplished sportsman.
"Michael would shut down everything outside of basketball and just train. Three workouts a day; workout, golf break, workout, lunch, golf break, workout, dinner, and bed. Every day. No commercial shoots, no promotional tours, no events. Just work."
Being focused on your goals helps you from straying from your path. You're likely to meet your millstones quickly if you avoid unnecessary distractions.
9. Make A Better Execution Strategy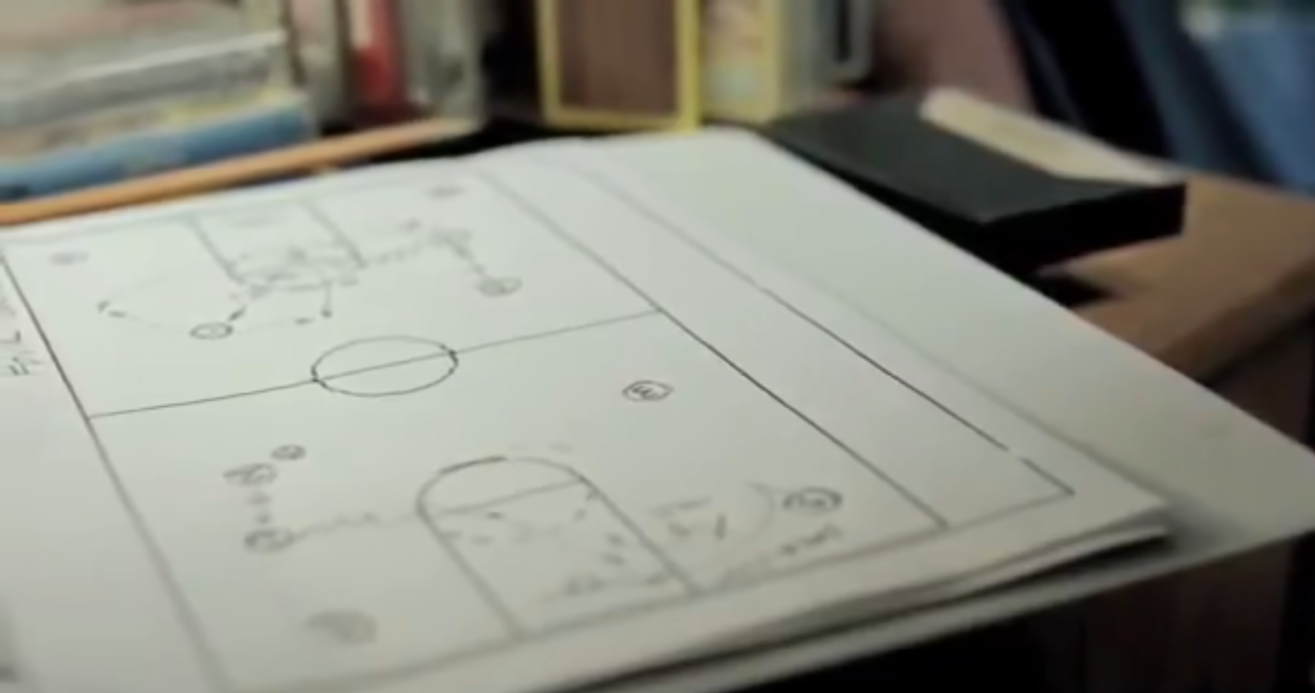 "Make it happen."
Michael Jordan's success methodology was to set short-term milestones and meet them step by step until you reach your final goal. He advised if one wants to attain their dream, they should actively work towards it to make it happen.
"I realized that if I was going to achieve anything in life, I had to be aggressive. I had to get out there and go for it."
He was also popular among his peers for paying attention to minute details.
His level of preparation was such that when he caught the raging flu during a season, he still won the 6th NBA title because he knew exactly how he would make the shot.
Executing your strategy is as important as the planning itself. 
50% of leaders believe it helps you systematically carry out your plans and implement your process with little conflict.
10. Work on Your Self Confidence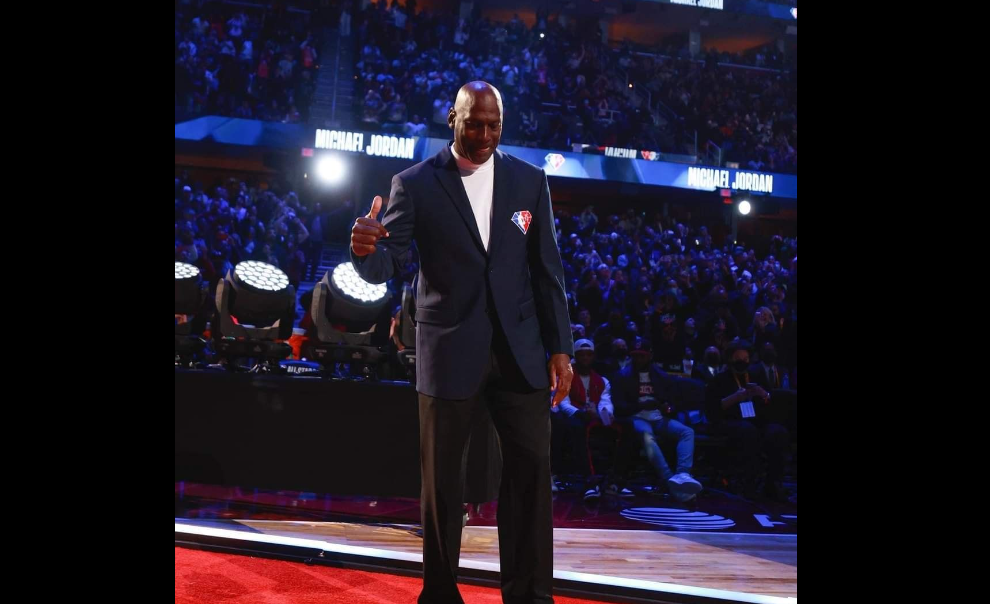 "You have to expect things of yourself before you can do them."
One of the reasons behind Michael Jordan's legendary winnings is his strong belief in his abilities. He was an extremely self-assured sportsman, and, despite losing a considerable number of games, he never let failure affect his esteem.
"There was never any fear for me, no fear of failure. If I miss a shot, so what?"
Self-confidence strengthens your decision-making power. If you're sure about your abilities, you can better communicate your message and effectively manage risks.
Michael Jordan has taught us you could gain success if you simply trust in yourself.
"If you have 100 percent confidence that you can pull off a shot, most of the time you will."
11. Don't Limit Yourself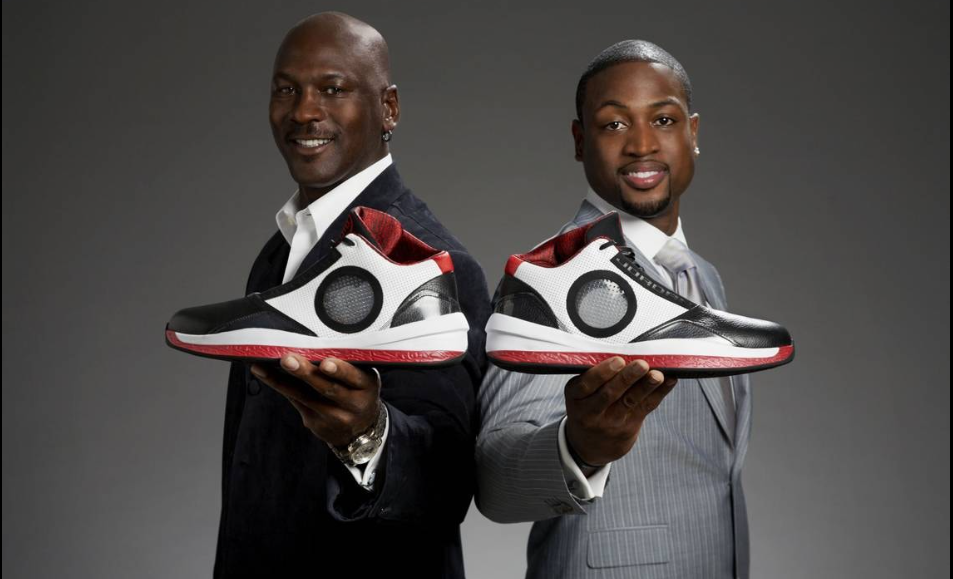 "One day, you might look up and see me playing the game at 50. Don't laugh. Because limits, like fears, are often just an illusion."
Michael Jordan, from his early years, had tested his limits to see how far he could go. He would set his sight on something and work hard to reach that point. He believed when you put your mind to something, you can certainly achieve it.
"From the first day of practice, my mentality was, 'whoever is the team leader of the team, I am going to be going after him. And I am not going to do it with my voice.' Because I had no voice. I had no status. I had to do it with the way that I played."
He kept himself motivated by mental exercises. And every time he felt worn out, he would visualize the end goal and get back on the track.
12. Build Your Brand Image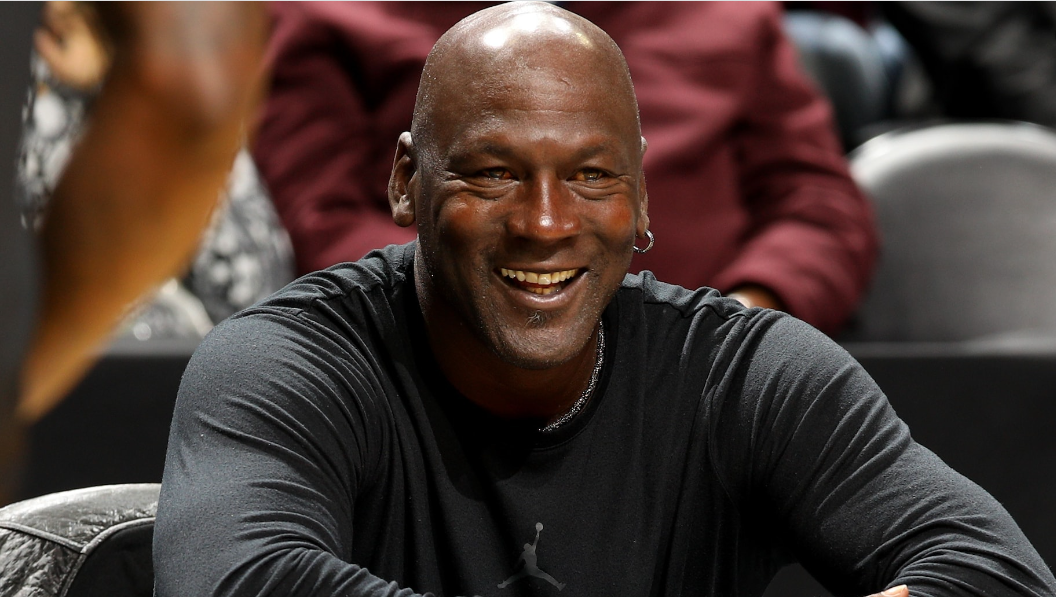 "Being Michael Jordan means acting the same as I always have."
Building a strong brand helps you improve people's perception of you. The better you portray yourself; the higher others think about you.
Michael Jordan followed that philosophy to build a personal brand. He used his work ethic, skills, and passion to gain the attention of the relevant parties and earn a huge following.
It is why he is well known not only to those within the industry but also recognizable to people who don't follow sports.
According to George Belch, marketing chairman of Diego State University, "What you have here is a once-in-a-generation athlete who has transcended his sport and has become ingrained not only in the sports world but in popular culture as well.
His influence just seems to go from one generation to the next. He played before they were even born, yet he becomes this very trustworthy, almost timeless brand image that just really seems to represent winning and excellence and everything else."
13. Be Adaptable
Obstacles don't have to stop you. If you run into a wall, don't turn around and give up. Figure out how to climb it, go through it, or work around it."
Michael Jordan's career life gives you a lesson in resiliency and adaptation.
While he was undoubtedly relentless in the pursuit of his goals, he would always set up realistic milestones and face unexpected hurdles by finding ways to turn them to his advantage. 
His motto was to "Always turn a negative situation into a positive situation."
Adaptivity is the ability to readily accept the change and adjust yourself to versatile conditions. It's a vital survival skill and yet it's so underrated that 44% don't even recognize it as a talent.
But recent years have shown us the significance of MJ's wisdom.
You need to adapt to different situations and evolve your skills with time to maintain a successful career. 
14. Learn From Others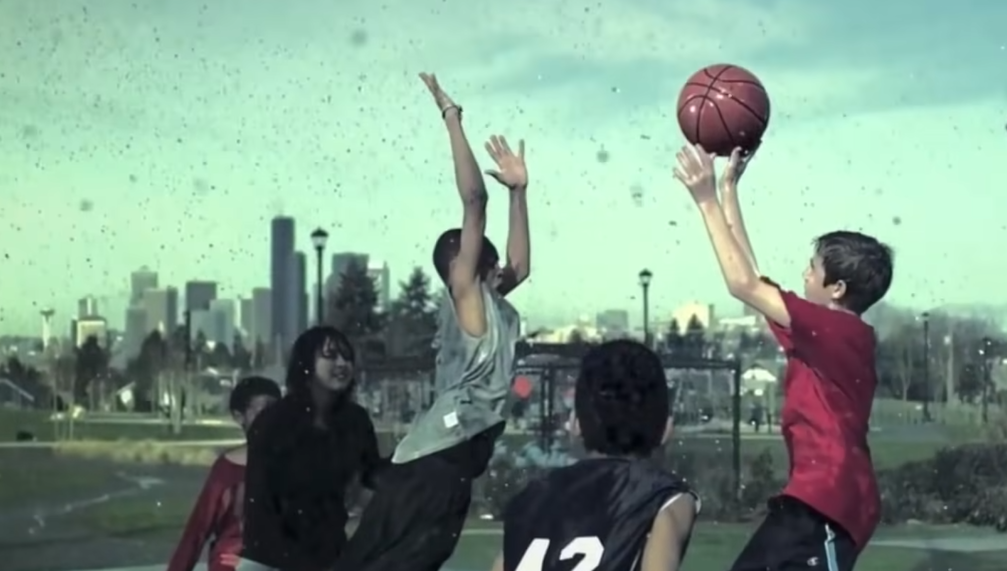 "I built my talents on the shoulders of someone else's talent. I believe greatness is an evolutionary process that changes and evolves from era to era."
Michael Jordan has been known to challenge his teammates to improve his skillet. He would approach seniors and prod them into friendly matches to learn from their experiences.
His teammates used to compare him to a sponge, always socking up the information to get better. "He wanted to learn, he wanted to grow quickly. From month to month, from game to game, he was soaking up information." shared James Worthy.
MJ would also watch past games to memorize the moves of successful players and apply them to develop his own skills. His eagerness to learn from others turned him into a great player and later, a successful businessman.
You can learn a lot from experience. It hones your skill sets and allows you to perform better. But learning from someone else's experience has a significant impact on your career. It helps you avoid the mistakes others do, giving you an edge to figure out the best way to overcome challenges.
15. Always Stay Humble
"There will be a player greater than me."
Michael Jordan's humility is one of his endearing qualities.
He was an exceptional player who surpassed his superiors and won multiple championships. Yet he never boasted himself of being better than others.
Even when he became an influencing sportsman and gained a large following, he retained his humble character. 
"Each one of us plays in our different eras, with different teams, with different levels of success. And to compare all of them and say one's better than the next is an unfair justice to the art or to the artists."
His humility made him an admirable player and an inspiring role model.
Humbleness is a useful characteristic in an entrepreneur.
Empathic businessman makes great leaders because people want to give their loyalty to them.
The down-to-earn attitude often boosts your employees' morale, influencing them to deliver better results.
Conclusion
Great players like Michael Jordan don't just leave a legacy behind to remember them by. They leave a trail of tricks, lessons, and wisdom for the next generation to learn something from their hard-won experience.
Take inspiration from his professional life. It may advance your career and help you achieve your long-term dreams.
Good luck!
We also recommend listing to Michael Jordan: The Life Audiobook.
It's filled with stories that you'll both enjoy and gain tremendous wisdom from.
Or, If you haven't watched his documentary "The Last Dance",  we highly recommend that you do it this weekend.