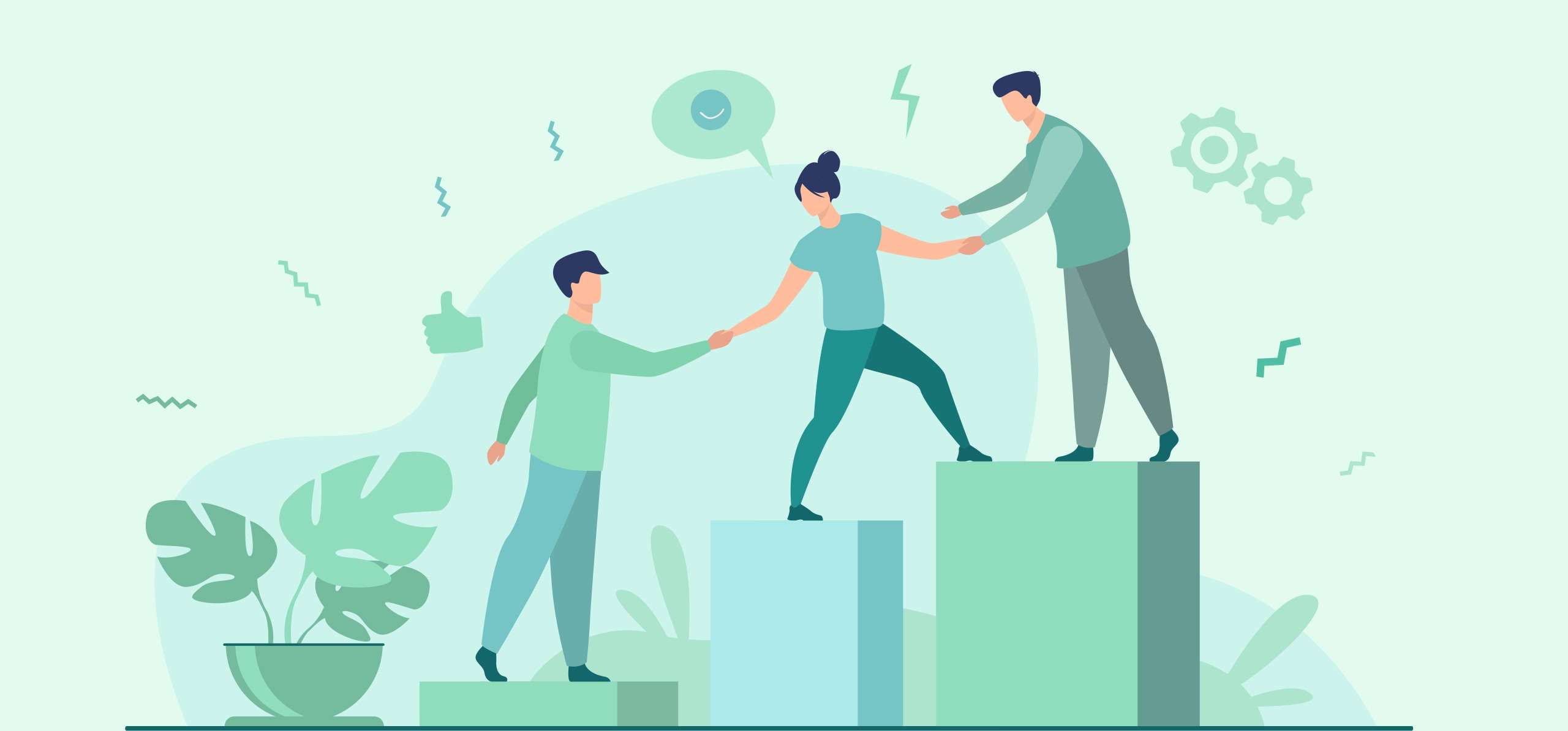 The role of strong leadership has, time and again, been recognized as a number one contributing factor to the successes of kingdoms, revolutions, and businesses alike.
Similarly, bad leadership has been accounted for in the fall of the greatest empires.
Hence, it is not a surprise that leadership is one of the most valued qualities regarding achieving success and making a mark at a mass level.
But, what is leadership? And, what are the qualities that set leaders apart?
Leadership is a skill everyone can learn
The charm, demeanor, and influence of the faces of leadership have led to deep philosophical and scientific discussions. Consequently, the perceptions and definitions of "what leadership means" are many. Yet, each point towards the ability to influence or guide others for achieving a goal.
Regarding leadership qualities, leadership has often been associated with personal attributes such as charisma, sociability, oratory skills, and social attributes such as power, position, or seniority.
Moreover, it was believed to be innate to an individual. Additionally, contrasting qualities such as sensitivity and reservedness are often viewed to be non-conducive to effective leadership.
Contrary to these popular beliefs, there are countless examples of leaders in both the extraverted and introverted qualities spectrums.
Not to mention the fact that the adverse results of leadership characterized by force and dominance often give rise to the questions of good and bad leadership.
Hence, many social scientists and psychologists have conducted extensive studies in organizational contexts to determine what makes leadership good or bad and whether it is inherent or acquired.
The good news is… it is now scientifically established that leadership is a skill, and anyone can develop it regardless of their nature and nurture.
Today, every organization puts great emphasis on leadership qualities when hiring employees. For businesses, leadership is no longer about control and command. It is about managing teams to unleash their potential and maximize their productivity.
There's more to successful leadership than "influencing" or "guiding" others. It involves a great deal of personal development as well. To lead proficiently, you need to strike a balance between emotional intelligence, social intelligence, and technical abilities.
Let's explore the skills that lead to effective leadership and how you can cultivate them.
1. Self-Awareness
Unless you can lead yourself, you won't be able to lead others. And to be able to lead yourself self-awareness is indispensable.
Self-awareness is the ability to focus on and objectively evaluate our thoughts, actions, and emotions, and how they affect us and others.
Dr. Tasha Eurich, an organizational psychologist, differentiates self-awareness into two types – internal self-awareness and external self-awareness.
Internal self-awareness refers to the clarity with which we see our own values, passions, aspirations, and reactions (including thoughts, feelings, behaviors, strengths, and weaknesses), and their impact on others.
External self-awareness represents our understanding of how others view us on the above parameters.
How does being self-aware help?
Knowledge of self not only can help you align your actions, behavior, and goals effectively but is also known to make you happier, find higher job-satisfaction, improved relationships, and better personal and social control.
Now the important question, how to increase your self-awareness?
Self-awareness is continuous work.
You are required to look within yourself and focus on your thoughts, feelings, actions, and behavior on a day-to-day basis. Also, you need to keep seeking critique and feedback from others, regardless of your power and position.
You will find inconvenient truths about yourself.
You will find personal-biases seeping in.
You will find it difficult to take negative feedback. This is the whole point of self-awareness. You need to keep striving to know and understand yourself better.
2. Empathy
Like self-awareness is vital for understanding yourself, empathy is necessary for understanding others. It is a skill increasingly being recognized as a core of good leadership.
Empathy enables us to comprehend others' needs, behavior, and actions by putting ourselves in others' shoes to understand their experiences, feelings, and perspectives.
As a leader, you are dealing with individuals coming from diverse backgrounds, mindsets, and skillsets. Since every individual is unique, a leader has to be aware of these aspects to nurture their team members, to harness their potential to achieve collective goals.
An empathetic approach allows leaders to establish trust, an environment of growth, and results in improved performance.
Cultivating empathy is a conscious effort. Genuinely showing interest in others' lives, actively listening, practicing compassion, and meditation can help you boost your empathy.
3. Self-Discipline
From Gandhi to Gates, every leader has stressed the importance of discipline in accomplishing your goals. Self-discipline is a quality that is imperative to achieving success in any area of life.
Self-discipline is your internal drive to make personal and professional choices persistently conducive to your goals.
From following a healthy regime to avoiding temptations like social media binging, these small things can make a huge difference to your leadership.
Discipline not only helps you stay focused and motivated towards your work but also helps you manage your time for things beyond your work such as family, your health, and leisure.
Improving self-discipline requires a daily effort. Simple changes to your everyday routine help you establish good habits, break bad ones, and improve control of your life.
4. Integrity
Leading by example is the true essence of leadership. Therefore, integrity is an attribute a leader must demonstrate.
Integrity is the quality of being honest and consistently adhering to strong morals and ethics. When a leader acts by their words and owns up to their mistakes, it opens the door to trust and honest communication within the team.
Furthermore, it creates a culture of honesty and accountability leading to greater commitment and work satisfaction within the organization. On the other hand, if there is a disconnect between the words and actions of a leader, it can lead to toxic work culture and employee dissatisfaction.
Keeping your commitments, sticking to your beliefs, giving others their due credit, being fair, and treating people respectfully testify to your integrity.
5. Curiosity
One of the most undervalued traits of leadership is the curiosity for constant learning.
Learning new things helps leaders broaden their thoughts, ideas, and perceptions and find new ways to solve problems.
As a leader, curiosity is not only valuable for your own growth. It is a skill that can transform your team and organization by shattering the barriers of communication, fear, and rejection.
Being genuinely curious about your team members, their work, and their needs can help you get the requisite information to make sound decisions, reduce group conflicts, and enhance team performance.
Moreover, curiosity can help you reduce your biases and stereotypes about the people around you.
6. Self-Motivation
For a leader, staying motivated is necessary to be able to motivate and inspire others. When you are a leader, the onus of staying motivated lies primarily on you.
A leader's inner drive to take actions and initiatives to complete tasks and pursue goals, even in the face of the direst of challenges, is what keeps teams afloat. Their motivation to succeed is what fuels others to keep going.
Self-motivation helps you define clear goals and robust action plans to achieve those goals. Also, it helps you fulfill day-to-day responsibilities with an aim to evolve and improve continuously.
7. Resilience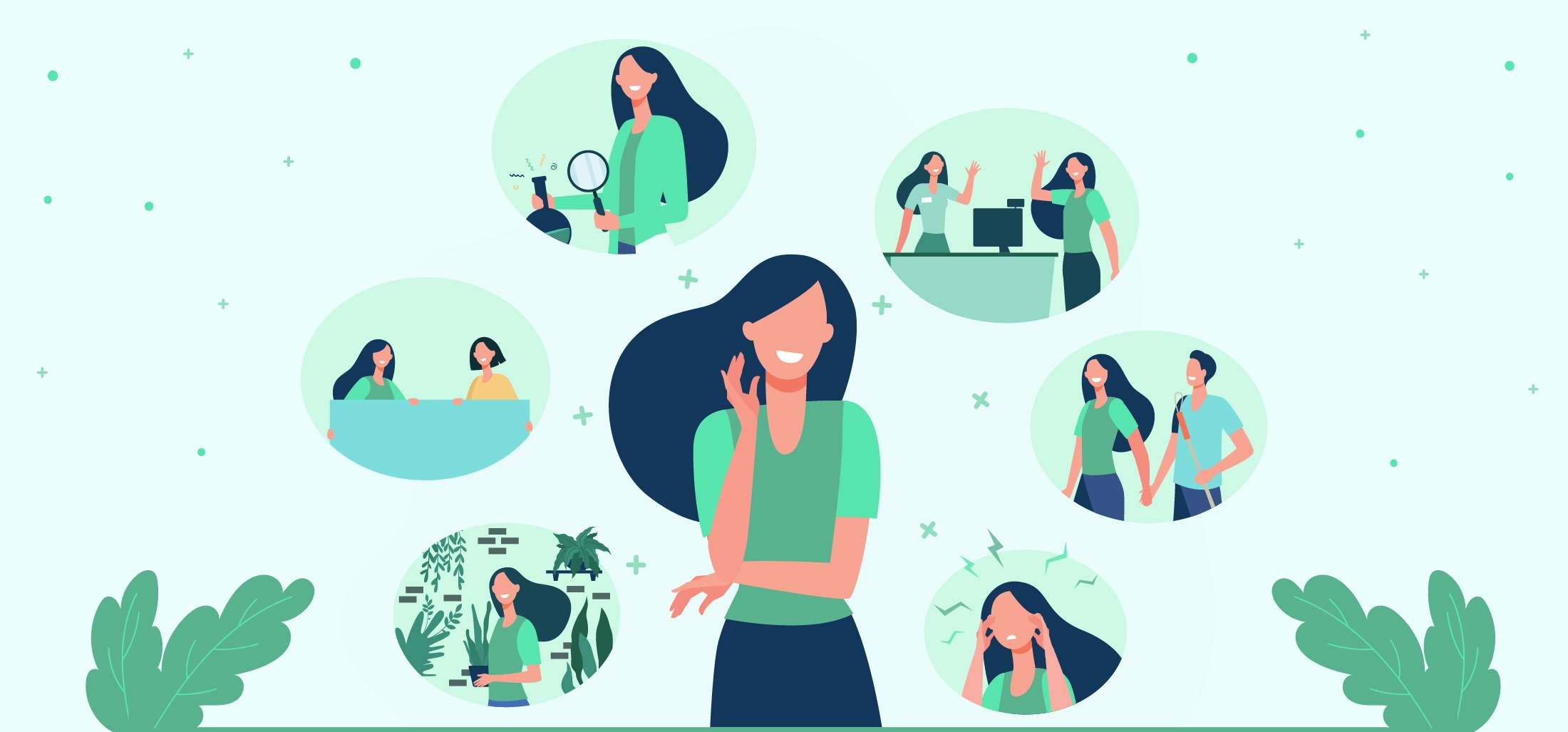 Challenges and failures are a constant companion of a leader. Just like any other human being, setbacks in personal and professional life are only natural.
But for a leader, resilience or the capacity to bounce back quickly is more so important as huge responsibilities lie on their shoulders.
Resilience equips you with the strength to cope with stress and hardships when life is not fair to you.
To build resilience and efficiently manage yourself during adverse situations, you must have a positive outlook and seek social support.
Staying in touch with people who boost you, having a positive view of yourself and your abilities, and communicating your needs to others are some of the factors that contribute to your becoming resilient.
8. Flexibility
Flexibility is another crucial quality of good leadership that helps a leader cope with changes and challenging circumstances in novel ways.
Having a flexible outlook allows leaders to embrace change, be open to new ideas, and adapt easily.
To improve your leadership skills, you will need to develop flexibility at a cognitive level by adopting divergent thinking, and at an emotional level by approaching your own and others' emotions in an optimistic manner.
9. Strong Communication
The mention of great leaders seems incomplete without the acknowledgment of their excellent communication skills. Their ability to sway crowds with their speeches always becomes a point of discussion.
However, it is important to realize that you don't need to have oratory skills to communicate effectively. Strong communication is all about putting your message across with clarity, transparency, and empathy.
Adapting your message to the moods, dynamics, attitudes, and concerns of people you are communicating with is vital to impactful communication. Additionally, developing strong communication skills goes together with active listening and observation.
10. Humility
The word "leader" immediately brings out an image of a person brimming with confidence. As counter-intuitive as it may sound, humility is an equally significant attribute of good leadership, even more than confidence.
Humility allows a leader to accept that they might not be the smartest person in the room, nor do they need to be.
Humble leaders are open-minded and harness the best out of people by encouraging them to express their opinions regardless of their power or position.
Cultivating humility is not an easy task, but it is learnable. It takes a great deal of self-reflection, mindfulness, and active listening to confront your prejudices and fight your vices.
11. Accountability
Taking responsibility for the outcomes of their actions and decisions is an essential quality of a good leader.
Leaders are meant to be role models who instill a culture of responsibility among their team members to improve their performance.
When you take ownership of actions instead of blaming others, this encourages your team to be more open about their opinions, feedback, and concerns, further boosting productivity and transparency.
You must remember that as a leader you don't have to put up a flawless face. Talking about your failures and constraints only makes you human and helps you build stronger connections with others.
12. Optimism
Human life is built on the foundations of optimism. A positive attitude is all it takes to surpass the insurmountable odds and achieve success.
Optimism helps leaders to acknowledge the reality of situations, envision a better future, and work relentlessly towards it.
On top of that, it is a quality that can be practiced and improved upon. Researchers suggest that devoting a few minutes of the day to thinking positive thoughts about the future can significantly increase your optimism.
Along with a positive mindset, establishing healthy boundaries with negative people and a toxic environment is equally important for maintaining an optimistic outlook.
13. Mentoring
Today teams and organizations have to face rapid and often disruptive changes constantly. The mettle of a leader is recognized under such circumstances.
Instead of giving instructions, a leader is now being expected to serve as a guiding light.
Sharing expertise, experience, and advice form a crucial component of leadership. A leader provides support and guidance to bring the best out of teams and help them move through obstacles.
As a leader, you don't have to know everything but your learning should never stop. Your experience and domain knowledge provide a good starting point that can show the ways to solve problems efficaciously.
Furthermore, you can get more knowledge and coaching skills by learning from people who are experts in a particular domain.
14. Decision making
Good leadership is a total of decisions and the resulting course of actions that lead teams and organizations to reach a collective goal.
Honing your decision-making skills is inevitable if you want to become a successful leader. You will always come face to face with situations (often complex) where you'll need to make sound decisions to navigate risk and uncertainties and establish priorities.
The decision-making process primarily involves intuition and reasoning. Though your intuition and experiences can help your decision-making, you should not completely rely on them.
A decision based on facts, figures, and logic is known to produce much better results. Hence, working to improve your analytical and interpretative skills can enhance your decision-making abilities manifold.
It is also necessary to make sure that your decision-making doesn't get clouded by emotions, personal biases, and unreliable information.
15. Problem solving
Dealing with problems is fundamental to being a leader. The very reason organizations seek people with leadership qualities is to solve problems encountered in every aspect of the business, from employee performance to cracking investment deals.
Problem-solving skills are, therefore, an asset a leader must have. Similar to a decision-making process, problem-solving requires analytical abilities to get to the root of the problem, evaluate the possible solutions, and create strategies to overcome the problems.
Flexing your mental muscles through brain teasers and puzzles, keeping communications open, and seeking more information related to the problem are some of the ways you can improve your problem-solving skills.
16. Strategic Thinking
Strategic thinking is another must-have skill requiring analytical abilities for a leader to make sure the long-term success of an organization. It enables them to address challenges, overcome obstacles, and plan for future accomplishments.
Strategic thinking involves spotting opportunities, foreseeing threats, accounting for critical factors and variables, synthesizing information, identifying patterns, and connecting the dots.
To develop a strategic mindset, it is essential to critically question yourself and others' ideas, reflect on current situations, and strive for data-backed decisions instead of assumptions.
17. Teamwork
A leader may appear like a lone warrior responsible for providing vision, bringing people together, and making sure they don't deflect from the common goal.
But the truth is, along with playing the role of a guide or a visionary, a leader has to be a great team player as well.
Demonstrating cooperation and teamwork is equally consequential for a leader as any other team member. It helps them establish trust and credibility, understand team members better, keep things on track, and set examples for others.
18. Delegation
Leadership is a multifaceted role that requires staying on top of many business components all the time. So, the ability to delegate is a crucial skill to have in a leader to maximize their and their team's productivity.
It is important to note that delegation is not only about assigning tasks to team members. It is about strategically reaching maximum efficacy to save time, avoid future inconveniences, and groom the team.
Delegation is a skill that considers many factors such as the skills, expertise, and needs of your team members, timelines, accountability, communication, etc.
19. Conflict Management
The emergence of conflicts among people and conflicts within the system is common in organizational settings. Henceforth, the skills for prevention and constructive resolution of conflict are valuable in leadership positions.
Spotting the early signs of conflict, such as behavioral changes in team members or reduced quality of work, is key to resolving the problems before they become unmanageable.
Additionally, active listening, objective discussions, and empathetic approach help to get to the core of the issues and provide helpful solutions.
20. Vision & Ability to Inspire
More than anything else, leaders are known and celebrated for their vision. Their unique futuristic ideas and far-sighted approach to realizing those are treasured traits of leadership.
A visionary leader sees the potential for change, illuminates the course of action to bring about that change, and leads others to accomplish the desired goals.
Not to mention, the future is ambiguous and a change is never risk-free. A visionary leader embraces risks and uncertainties, takes bold steps, and strives to challenge the status quo.
An innovative approach, developing a sense of purpose, putting forward your perspectives, bringing clarity to your thoughts are some of the steps to becoming a visionary leader.
Finally,, the ability to inspire is the most powerful quality of a leader. Others listen to them because they elicit a spark of inspiration through their vision, their values, and their actions.
An inspirational leadership style is all about positively influencing people and motivating them to achieve bigger and become better.
Empowering yourself by imbibing the leadership qualities and in turn empowering others is the way to effective leadership.
To sum up …
Leaders are not born. They are made – with unwavering commitment and perseverance to inspire and guide others to succeed.
"Ultimately, leadership is not about glorious crowning acts. It's about keeping your team focused on a goal and motivated to do their best to achieve it, especially when the stakes are high and the consequences really matter.

It is about laying the groundwork for others' success, and then standing back and letting them shine."
Nothing sums up leadership and its qualities better than these words by Chris Hadfield, a Canadian astronaut and former Commander of the International Space Station.