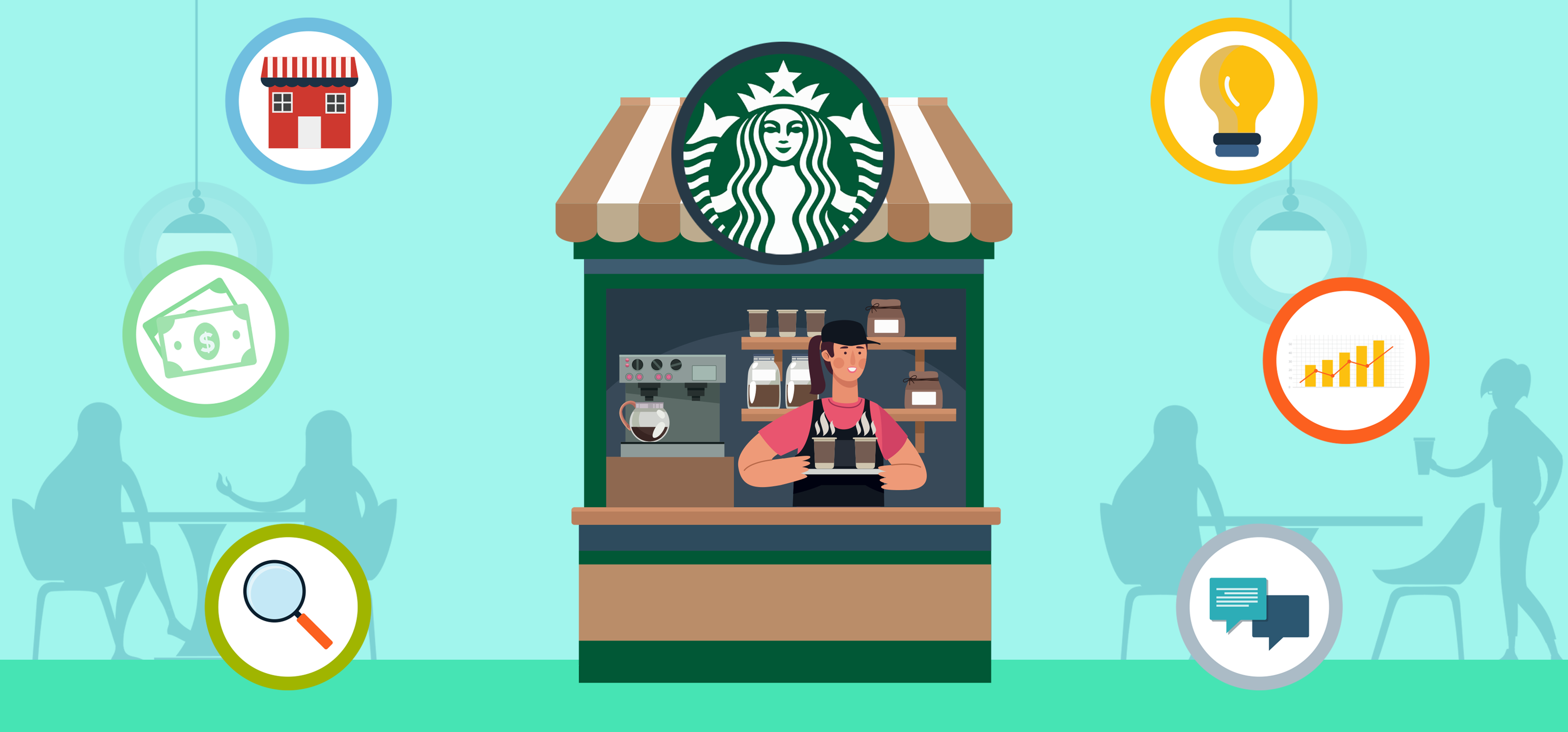 Starbucks is a leading coffee house that has been around for fifty years and still enjoys an indomitable position worldwide.
It is one of the few brands that has created such a strong identity that it has practically become a part of American culture today.
In this article, I will talk about the eight marketing strategies it uses to stay at the top of the competition.
These tactics will give you insight into how Starbucks targets the right market, positions itself at the right place, and employs the right advertising to generate sales.
Let's get started.
1. Clear Vision
When Starbucks founders started their coffee store in 1971, they intended to create a third place where people could come to simply unwind and connect with the community.
To carry out their vision, they leveraged every space in their store and constructed a cozy atmosphere to draw in coffee lovers.
Over the years, Starbucks used the same strategy to steadily build a loyal customer base and ultimately grew from a small shop in Seattle into a multinational coffeehouse.
Much of its success is attributed to its clear vision statement. The founders knew what they wanted to establish, and it kept their business on the right track for years.
"Our mission is to inspire and nurture the human spirit – one person, one cup, and one neighborhood at a time—Starbucks."
TakeAway
Your vision statement defines the basis on which you kickstarted your company in the first place.
It's an essential part of your business that not only acts as a guide to direct you towards your goal, but motivates you to make it happen.
Starbucks is successful because it has achieved what it envisioned. If it hadn't been for its clear corporate vision, it would've long strayed from its path and lost its purpose.
That is one of the reasons it is thriving in a competitive market.
2. Easy Accessibility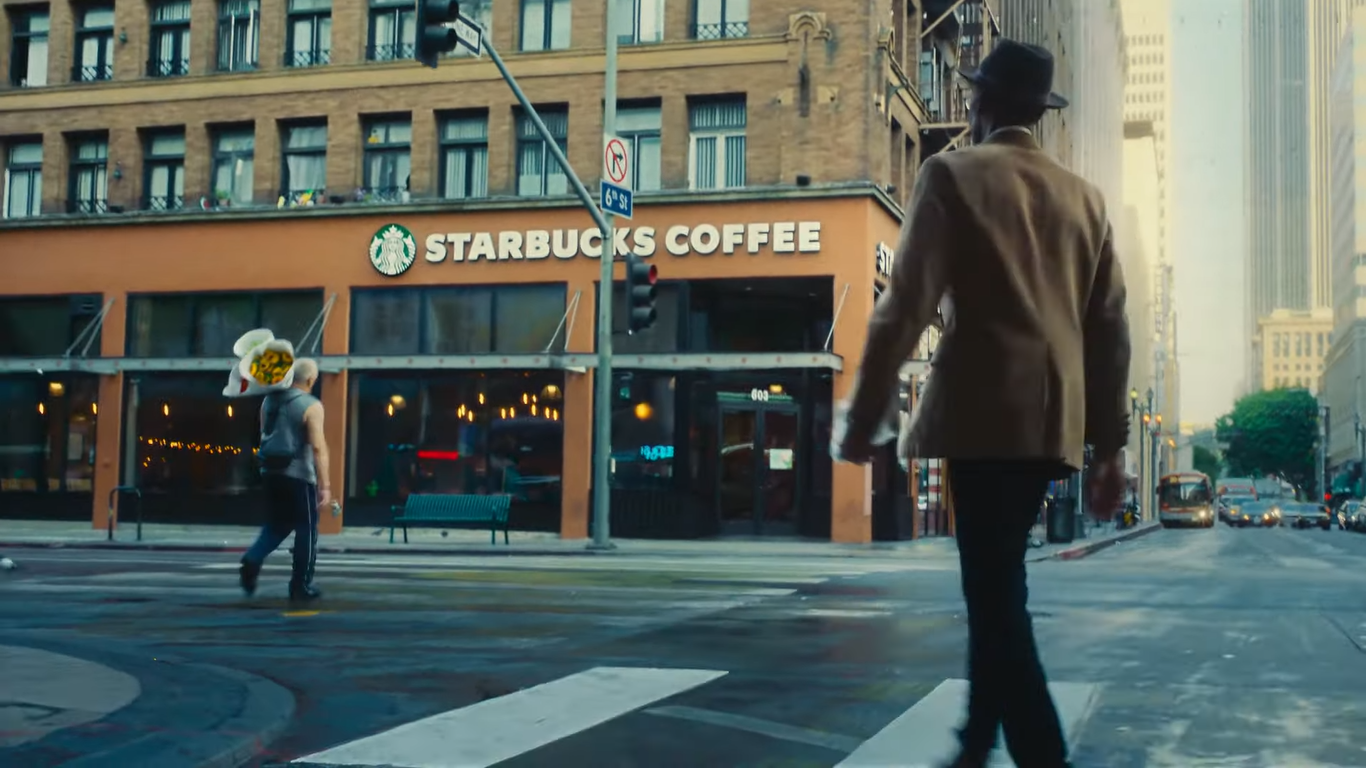 As a premium brand, Starbucks targets people who follow a hectic schedule and are willing to pay more for a little repose.
This mainly comprises either white-collar executives and entrepreneurs earning an average of $90k per year, or college students belonging to upper-middle-class families.
Starbucks made its products easily accessible to these individuals by aiming for their place of work and establishing its stores there.
If you take a look at its store outlets, you'd notice most of them are situated in commercial areas, high-end neighborhoods, and service roads with parking spaces. It has picked its store's demographic location where its customers regularly visit and would love to buy coffee on their way to work.
By strategically placing itself in close proximity to its target market, Starbucks gains more exposure and generates high foot traffic.
TakeAway
Your place of business is an important part of your marketing mix, and its location can directly impact your sales revenues.
Whether you're a brick-and-mortar or a virtual retailer, your company's growth depends upon how accessible are your products and how easy is the shopping experience.
66% of Starbucks customers typically choose it over the local coffee house because it's simply convenient. Its stores are not only within your reach, but you can order it online and pick it up along the way to save time.
3. Product Diversification and Personalization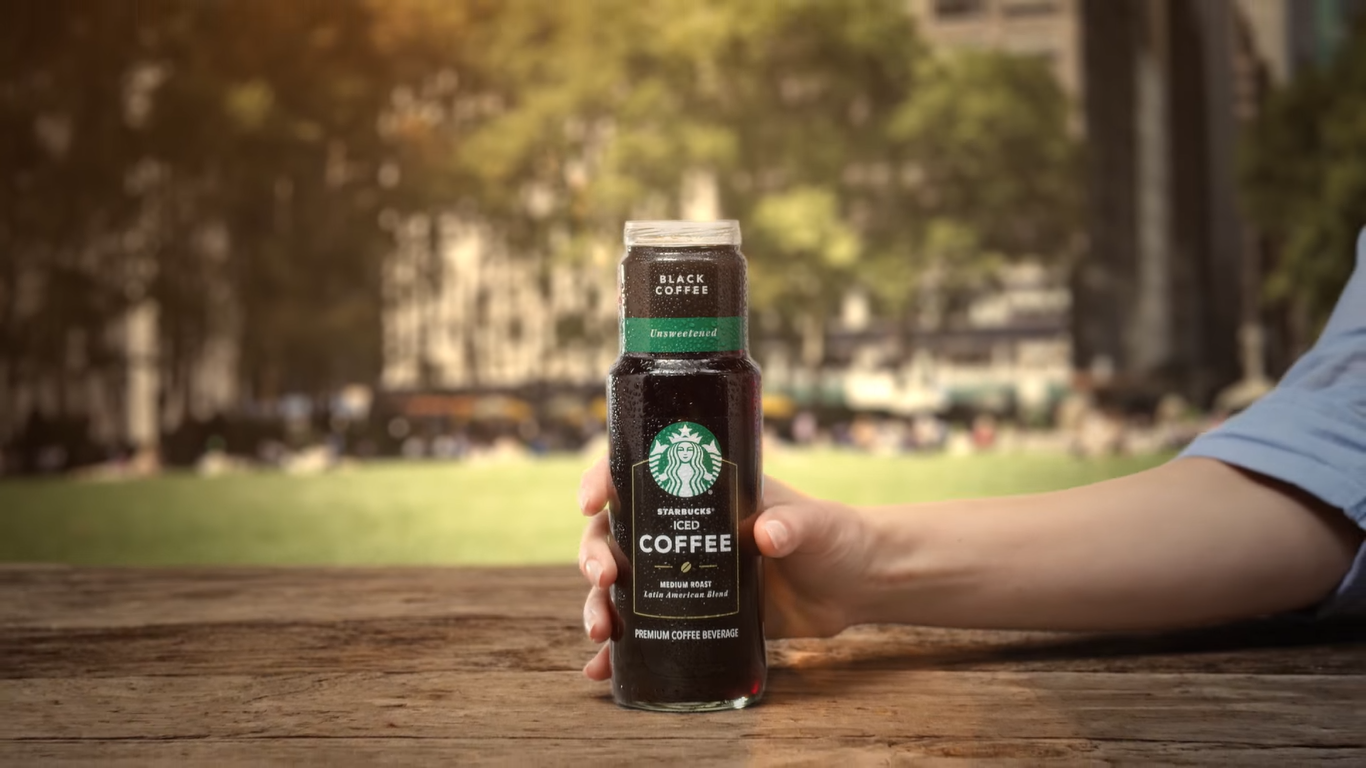 Do you recall I mentioned that Starbucks store ambiance contributes to its success?
It isn't the only thing that gives it a competitive advantage.
While most people frequent it for its unique experience, they ultimately come there to enjoy their favorite beverage.
Why?
Because Starbucks has turned a simple coffee into a full-fledged brand with unique names, diverse flavors, and customizations.
Product diversification is the second most important reason it is generally preferred over local coffee houses.
By targeting people's desire for personalization and providing extensive add-ons, it has successfully positioned itself as a "leading source of the finest coffee."
Currently, it makes almost 87,000 blends of beverages and allows its customers to tailor their drinks to match their tastes.
TakeAway
Many typically go for product diversity when they're looking to scale their business.
But you can also use it to build an entirely new market for your products to stand apart from your competitors—just like Starbucks.
In the US, where coffee is a common consumer item and comes in cheap, over $37 million Americans buy it purely for its diversified product line.
It helped the coffee giant beat its competition and gain a large market share.
4. Brand Consistency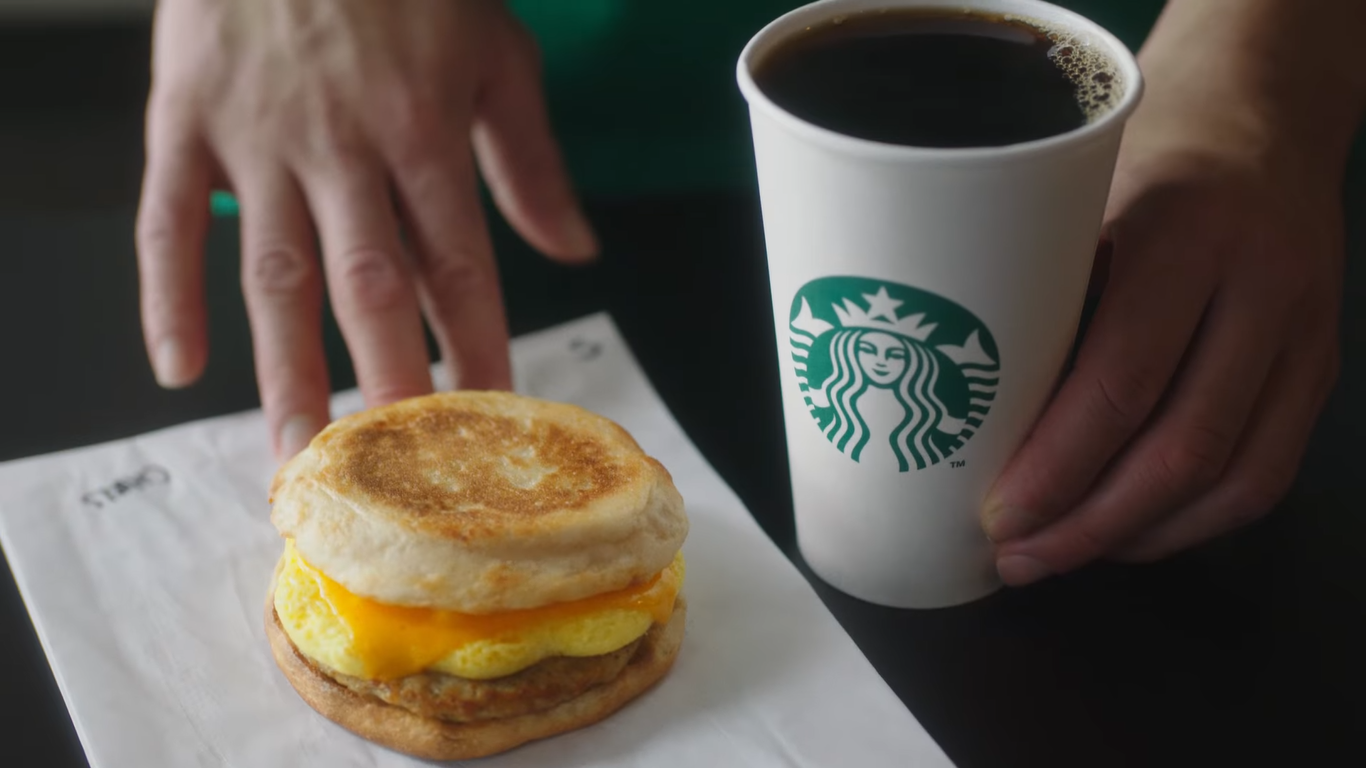 Starbucks runs over 32k outlets worldwide and each is tailored to native culture and people's tastes.
Yet, in all its stores you'll find the same warm atmosphere and the get the same coffee experience.
Brand consistency is Starbucks' core marketing strategy to gain customer loyalty. It shares a consistent message across all its platforms and provides an equally pleasant buying experience to offers a sense of familiarity.
Take its logo.
If you go to its historical records and check its logo timeline, you'll notice it has kept the well-known siren of Greek mythology in its logo since its inception 50 years ago.
While the design may have been altered periodically, it stuck to its original symbol.
It applies the same principle to its digital content and physical stores to make sure its target market recognizes its outlets easily.
This helps Starbucks keep its existing customers connected to its store no matter where they're traveling, or which branch they shop from.
TakeAway
Brand consistency increases your product visibility and allows you to build long-term relationships with your buyers. With it, you can drive customer satisfaction and generate 23% more revenue, comparatively.
Starbucks' reputation and sales rely majorly on its brand consistency.
You can tell by the fact that when it tried to change its morning menu a few years ago, it found a sudden drop in customers and had to revert to its standard beverages.
5. Ethical Marketing
Ever noticed how, how Starbucks social networks are always brimming with content purely dedicated to ethical content?
Starbucks carefully controls its public image to establish a favorable brand reputation and make sure people perceive it as an ethical premium coffee house.
It does it by publicity promoting its raw material sources to show its support for local farming, and give equal opportunities to appeal to both genders.
By offering business transparency, it lets the world know it's more than just a brand and takes its environmental and social responsibility seriously.
This strategy works remarkably well for it and drives a flock of eco-conscious customers to its stores who wouldn't mind a high price tag if they feel like they're contributing to society.
TakeAway
Ethical marketing is a popular tactic most luxury brands employ to justify their prices and stand apart from competitors.
It allows you to tap into 87% of the market that buys only from eco-friendly companies and help you convert them into long-term customers.
If your business is not performing well, I advise replicating some of Starbucks' ethical marketing to attract more leads.
6. Clever Packaging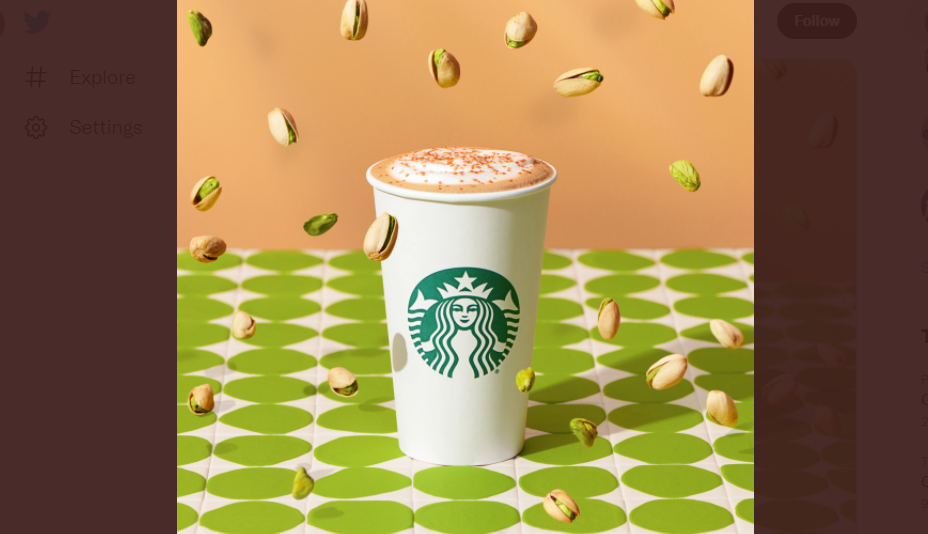 Starbucks uses its merchandise both as a direct source of advertising and brand recognition. It employs a mix of minimalist artistry, traditional color palettes, and storytelling to educate the people about its products as well as highlight its brand values.
Take a look at its coffee cups, for example.
On the surface, they appear rather plain. But when you break down their elements, you'll discover how cleverly it leverages the material and white space to convey its brand message.
The prominent siren image makes its cups instantly recognizable. The simple design stresses its quality, and its eco-friendly material underscores its ethical business practices.
Its whole beans packages, on the other hand, are deliberately imbued with startling colors to grab attention and promote tradition.
Through its designs, Starbucks not only distinguishes its products as premium items but sets itself apart from others.
TakeAway
Your product packaging greatly influences your customer's buying decision. It makes your items more memorable and inadvertently boosts your revenues.
Believe it or not, 52% of people would gladly change their brand if they found another with better and more sustainable packaging.
Starbucks noticed a similar pattern while redesigning its packaging, two years ago. In 2018, when it introduced reusable cups to expand its sustainable effort, it saw a 156% spike in coffee orders.
By merely changing its packaging material, it increased its sales and improved its overall image.
7. Social Media Marketing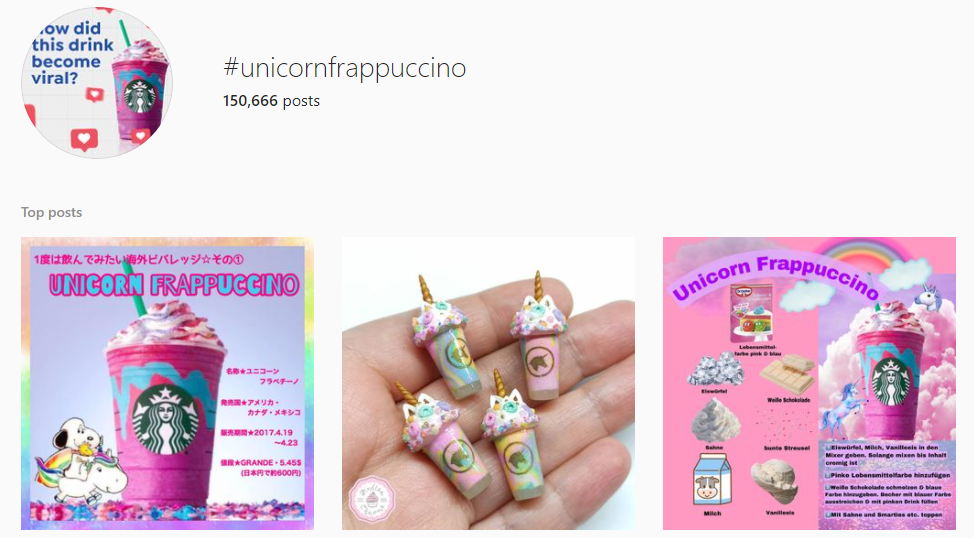 Starbucks, like all successful businesses, employs versatile channels to promote its products.
But while traditional venues certainly deliver results, they majorly generate leads from social media.
Since 2005, it has gradually increased its digital presence using any available network trending that year.
It has never had any problem adapting to digital marketing, and it actively pursues all engagement campaigns to build its brand presence.
As a result, it now can quickly get access to a large pool of customers and generate viral content on a small budget.
One such example is the unicorn Frappuccino campaign.
If you love its Frappuccino, you'd recall a unicorn drink Starbucks introduced for a limited time in 2017 that displayed an eye-popping pink drink that changed colors as you consumed it.
The product was an FOMO marketing tactic exclusively released to create a buzz on social media.
Predictably, it went viral and brought thousands of posts and mentions.
TakeAway
Social networks have now become a mainstream media channel for advertising because they're not only cost-effective but surprisingly easy to manage.
Almost every other company uses them to engage their audience and periodically boost sales. Some employ standard strategies successfully, while others tailor them to match their brand message to drive maximum results.
Starbucks typically leverages limited product campaigns and contests as its go-to social media strategy.
By directly involving its audience, it generates a high volume of traffic and gets ready content simultaneously.
8. Strategic Partnership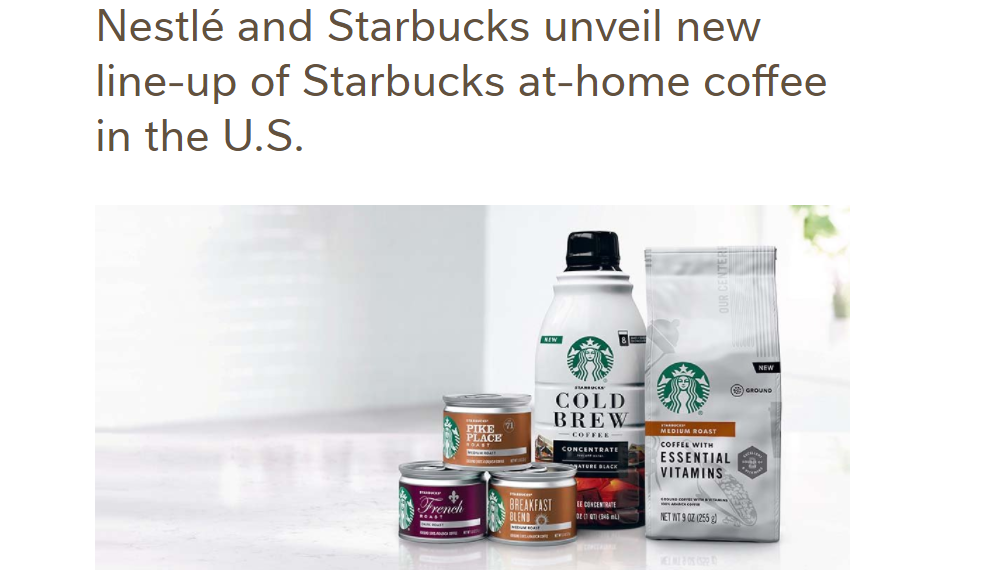 Starbucks doesn't limit its product availability to its exclusive coffee houses. It also partners with independent franchises to scale its distribution network and sell more coffee.
This mutually beneficial partnership serves a dual purpose for Starbucks. Not only does it expand its reach to areas it doesn't typically operate in, but it also allows it to tap into its partner's reputation.
Its agreement with Nestle is a classic example of it.
In its latest move to grow its global presence, it made a deal with Nestle, granting it the right to sell a few of its products.
The action gave Starbucks access to Nestle's resources and increased its capital value.
TakeAway
A strategic partnership is one of the most effective ways to enter a new market. It boosts your exposure and raises your brand value and costs you relatively less than exclusive advertisements.
43% would gladly buy from you if they recognized and trusted your business. That's essentially what happened with Starbucks.
Its expansion didn't start until it made its first partnership with Barnes and Nobles. It has been partnering with reputable companies since then as a stepping stone to generate brand awareness and increase its credibility.
Final Word
Starbucks has achieved tremendous growth through its smart marketing tactics and personalized services.
With a customer-centric approach, it gradually built its roots, scaled its business, and eventually crossed borders.
Today, it operates in 72 countries and generates over $20 billion in revenues yearly.
Take inspiration from it.
You can use most of Starbucks' strategies and tailor them to your business model, irrespective of your marketing resources. Good luck!