Want to boost your web conversions?
In a competitive market, persuading people to purchase your product and services is easier said than done. Most shoppers are generally risk-averse and often go for reputable brands.
Social proof and FOMO apps level the field by giving you the right tools to convert leads into paying customers. 
In this article, I've picked the 12 best social Proof and FOMO software products based on their popularity and features.   
What are Social Proof and FOMO Techniques?
Social proof, in marketing, refers to endorsements, pieces of evidence, or any user-generated content that inspire trust in your brand. It could be customer reviews, product recommendations, case studies, or statistics.
FOMO, on the other hand, is an emotional marketing strategy that targets people's fear of missing out to provoke them into making impulse actions. It includes publishing time-sensitive offers, selling limited stock, and displaying items sold.
Why Do They Matter?
Social proof helps you build brand credibility, while FOMO campaigns increase conversions.
91% of People check out reviews before they purchase any item. The recommendations given by friend's other customers assure them of the product quality. By adding social proof to your website, you can make your buyers feel confident in their purchasing decision. 
With FOMO, you can further push them to take the final step. 
It may seem like an afterthought, but you'd be surprised how many people buy an item simply out of fear of missing out.
Let's go over the list of apps that deliver social proof and FOMO widgets.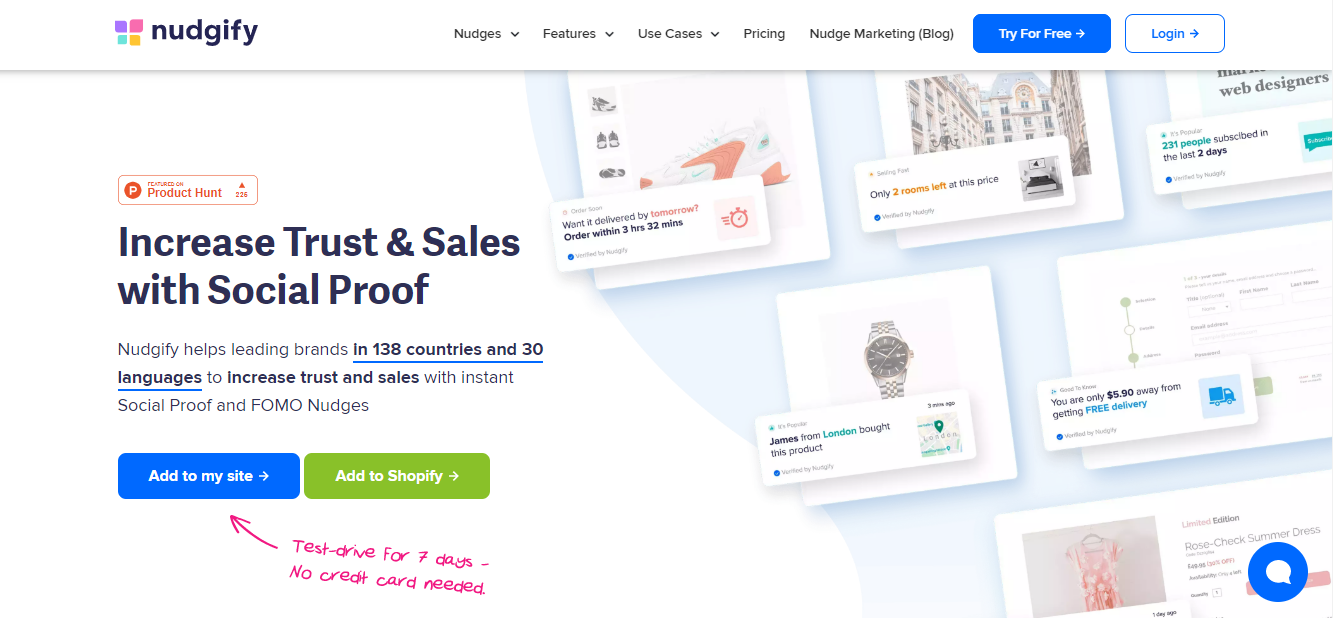 Nudgify is a social proof and FOMO notification app that allows you to display visitor counts and sales alerts in pop-up windows.
It has an intuitive builder that comes with several customizable templates to help you develop optimized nudges in 23 different languages. You can also add rules to limit the notifications to specific pages.
Some of the pop-up messages you can create with Nudgify include recent purchases, limited stock alerts, free delivery options, and testimonials. Additionally, you can alter the message text to subtly guide visitors toward the shopping cart.
Overall, it's a great tool and connects easily with over 100 third-party platforms.
Core Features
Nudges.
FOMO notifications.
Pre-defined templates.
Personalization.
Workflow automation.
Translation in 30 languages.
Integrations with WordPress and Shopify.
Price
Nudgify basic account is free. To remove branding and increase the volume limit, buy its Genius plan. It costs $29 per month.
Repuse's interface is similar to Nudgify, but the app mainly focuses on testimonials.
It uses smart routing to monitor major social networks and search engines for brand mentions and automatically pulls positive reviews as social proof.
It also collects negative feedback, but sends it to your internal system instead. You can leverage it to understand your buyer's issues and optimize your customer service accordingly.
Another primary feature of Repuse is the testimonial widget library. It offers versatile display options to apply social proof in various locations. Some of its common layouts are sliders, floating badges, lists, and search engine snippets.
Core Features
Automatic collection of reviews.
Multiple widgets.
Customization.
White labeling.
Email and SMS scheduling.
Supports multiple sites.
Integrations.
Price
Repuse's starter plan costs $9 per month. If you manage more than one page of the same social network, go for its Agency plan. It's specifically designed for businesses that entertain multiple clients.
Last on the list is Social Proofy; a startup platform that delivers some promising live notification features.
With its extensive widget library, you can publish a diverse range of alerts, from visitor counts and purchase information to random reviews.
It also lets you publish an interactive countdown timer to collect emails, and an emoji rating bar to ask for feedback.
The software, overall, is user-friendly, integrates with more than 70 third-party apps, and works on both mobile and Desktop.
Core Features
30 different notification alerts.
Automatic review import.
Customization.
Chat Widget.
Integration with over 70 third-party software.
Verification badge.
Analytics.
Mobile friendly.
Price
Social Proofy's basic account is completely free. The starter plan offers access to almost all the features, but has a visitor limit. Its premium plans range between $3 and $27.
FOMO is comparatively a little more advanced.
It delivers dynamic templates and a custom theme builder that allows you to display personalized messages in the notification window. For instance, you can add a GEO location to the template, converting the text message from "Adam has bought your product" to "Adam from Paris has bought it."
You can also link pages to let people know who's just signed up for your newsletter or how many have used the free trial.
If you have a tech background, you can additionally perform complex processing like publishing social proof on your social media timeline.
Core Features
Versatile social proof notification.
Theme builder.
Advanced customization.
Page synchronization.
Automation.
Integration with over 100 third-party apps.
Language translation.
API access.
On-Page conversion Insights.
Price
FOMO charges monthly subscriptions for $19 and $199 depending upon your requirements. It also allows a free trial.
Notification X is a popular WordPress plugin for live notification messages. It has an intuitive theme builder and over 40 unique pop-up window templates.
You can create activity alerts, stock scarcity notifications, recent purchase pop-ups, and other customs messages.
You'll also find an interactive bar with a clickable CTA for publishing announcements. The builder provides some advanced design options to let you personalize the color scheme and typography.
Other interesting functions of Notification X include connecting domains to show the same message on multiple websites and integrating with Google Analytics to monitor performance.
Core Features
Versatile notification Widgets.
Interactive bar.
Popups.
Over 40 templates.
Customization.
Cross-domain notifications.
Integration
Analytics.
Price
Notification X offers both free and premium plans. Its prices start from $39.
Vitals, like Yopto, is also incredibly versatile. It has around 40 Shopify plugins that cover almost every essential function to help you boost your brand credibility.
You can collect and display reviews, add recent purchase alerts, feature trust badges under your products, and add a countdown timer to create a FOMO effect.
If you dig deep, you'll find plenty of similar social proof plugins to grab your audience's attention.
For instance, Vitals has a stock Scarcity app that attaches an item availability bar to the cart abandonment pop-up window. With this tool, you can urge people to reconsider purchasing your product and service.
If you run a Shopify store, I highly recommend exploring Vitals.
Core Features
Product reviews.
Live notification.
Trust badges.
Stock scarcity plugin.
Gamification pop-ups.
Countdown timer.
Sticky bars.
Customization.
Automation.
Demo page for a preview.
Price
Vital charges a $30 subscription fee per month.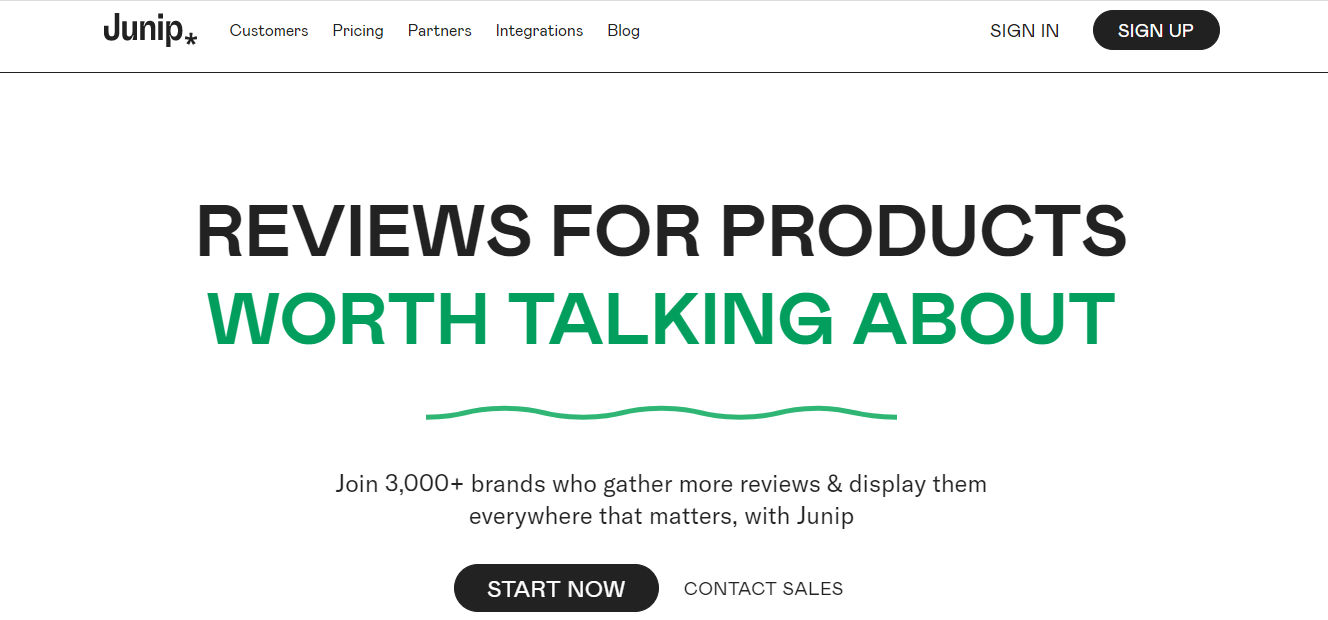 Junip is a basic Shopify app for review management. With it, you can display image feedback on your storefront, create a separate page dedicated to testimonials and add a rating on Google snippet.
It's easy to install, offers several social proof widgets, and allows multi-store syncing.
Junip's review request feature, though, is its best feature.
It comes with mobile-friendly email templates and user-friendly submission forms to make it almost effortless for buyers to share their feedback. It also has the option to develop custom questions to personalize requests.
Core Features
Review display options.
Feedback request templates.
Option to reply.
Email messages.
Separate page for feedback.
Custom styles and API access.
Google Snippet rating.
Integration with third-party software.
Multi-store syncing.
Price
You can explore Junip for free. If you like its interface, you can upgrade the plan anytime. The premium subscriptions start from $19 a month.
Fera is another good software if you're exclusively looking for review apps.
Here, you can import text and video recommendations from social media accounts to your site and send appreciation to the relevant customer directly from the dashboard. Moreover, you can control the post approval to filter the comments.
You can also set testimonial requests on autopilot. You can make your message more appealing by connecting Fera with third-party engagement tools to offer rewards for responding.
Besides importing, Fera delivers 3rd party shopper verification as well. The small badge appears on each verified post to ensure site visitors the reviews are genuine and credible.
Core Features
Text and visual review import.
Multiple widgets.
Respond to posts.
Message automation.
Admin control.
Integration with Facebook, Google, and Trustpilot.
Multi-store data syncing.
Buyer verification.
Price
Fera's starter plan is free, while the premium subscriptions cost $$9 to $99.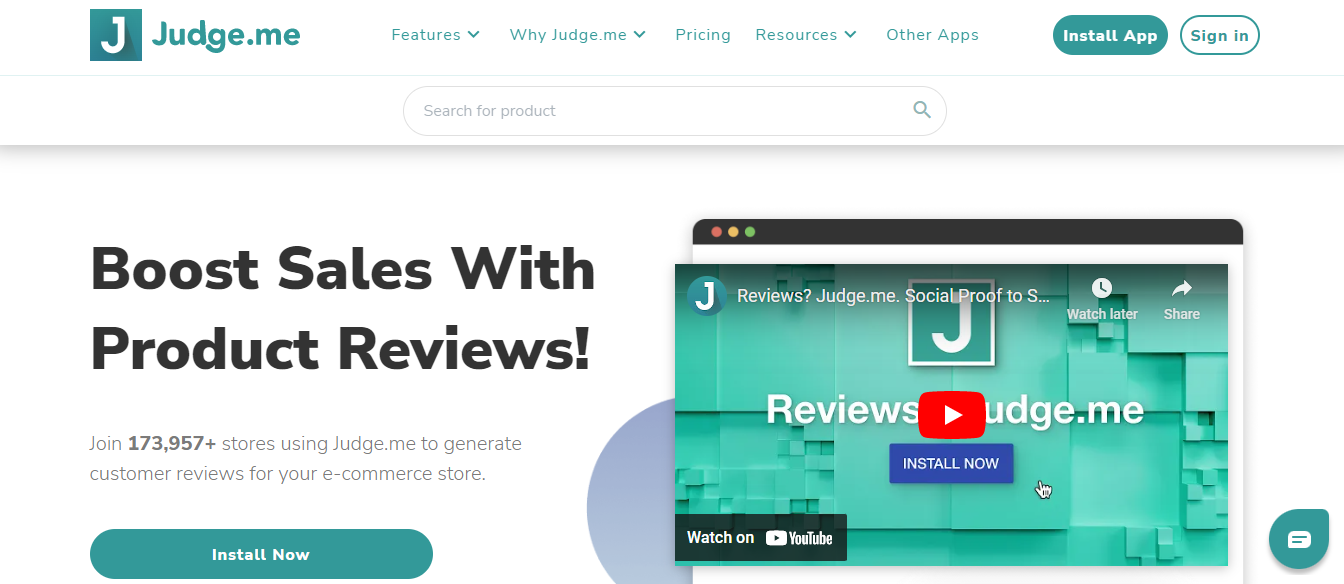 Judge Me offers some of the best social proof features.
You'll get four different display widgets, custom designs to choose your brand color scheme, and the option to embed photos. With its message automation, you can schedule emails and SMS to easily collect testimonials from buyers. What's more, you can share customer feedback on your social networks to boost engagement.
Judge Me also allows you to filter spam messages, hide unproductive comments, and reach out to buyers who previously submitted negative reviews. Its dashboard additionally comes with a reporting section, which gives you a broad view of your testimonials and requests.
Core Features
A diverse range of widgets.
Review requests.
Social sharing option.
Workflow automation.
Reporting.
SEO snippets.
Email templates.
Theme customization.
Admin dashboard.
Performance optimization to improve site speed.
Integration with Shopify, WooCommerce, and Squarespace.
Price
Judge Me is a freemium app that charges $15 per month for its paid plan.
Proof Pulse is ideal for websites that generate at least 10k traffic volume.
You can use it to add notification window widgets to your homepage, any standalone subscription page, or a checkout cart.
You'll also have the freedom to modify the messages and settings to suit your requirements. With it, you can highlight visitor count, share who has downloaded your free digital gifts, and even show who's currently interested in your product and services.
One of Proof Pulse's best features is its split testing.
It has a built-in A/B testing tool that lets you compare multiple variations to measure people's responses. You can enable it to evaluate the impact of social proof on your monthly sales.
Core Features
Live visitors, recent activity, and hot streak notifications.
Customization.
Easy syncing with pages.
A/B testing.
Analytics.
Zapier integration.
Excellent customer support.
Price
Proof Pulse prices change with the visitor numbers. For a 10k volume, it charges around $80 a month.
HoverSignal is a gamification platform that shares a suite of customer engagement products, including a notification app called Social Proof Signals.
It gives you access to over 200 mobile-friendly templates and a custom branding option to change the background and text of the pop-up window. You can also specify where you want to show the alerts and how frequently you want them to appear to your visitors.
SPS integrates well with eCommerce platforms and additionally provides an API to let you connect to other third-party software.
You'll also love its all-app inclusive package deal. It will allow you to use all its ten products for $34 a month. The offer is available on its pricing page.
Core Features
A diverse range of social proof and FOMO notifications.
Custom style.
Display rules.
Page-level control.
Integrations and API access.
Mobile friendly.
Price
HoverSignal charges a minimum of $13 a month. You can try it for free as well.
If you're looking for an all-rounder platform to handle versatile customer engagement functions, try Yotpo. It's a marketing automation software that comes with five different tools and a superb plan for its Review product.
Inside the package, you'll get the standard display widget along with Google snippet and carousel testimonial templates. Also, you can connect Google AdSense to show seller ratings on your PPT Ads.
Furthermore, you can send feedback requests via email and SMS. It delivers several location options to let you choose the space for testimonials.
Apart from its review app, Yopto offers loyalty and referral programs, an SMS Bump feature, and a tool to import user-generated content.
Core Features
A diverse range of review and request templates.
Customization.
SMS and email support.
Integrating rating into Google Ads.
USG content display.
Price
Yopto's review product costs $15 to $199. But you can also buy the bundle pack to access other plugins.
Final Word
Most of the social proof and FOMO tools I've listed above are user-friendly. And even if by chance some might require assistance, you can easily reach out to customer care to get installation guidance. So, focus on their features instead to find the well-suited app for your business.
I recommend visiting their official site to explore them in detail.