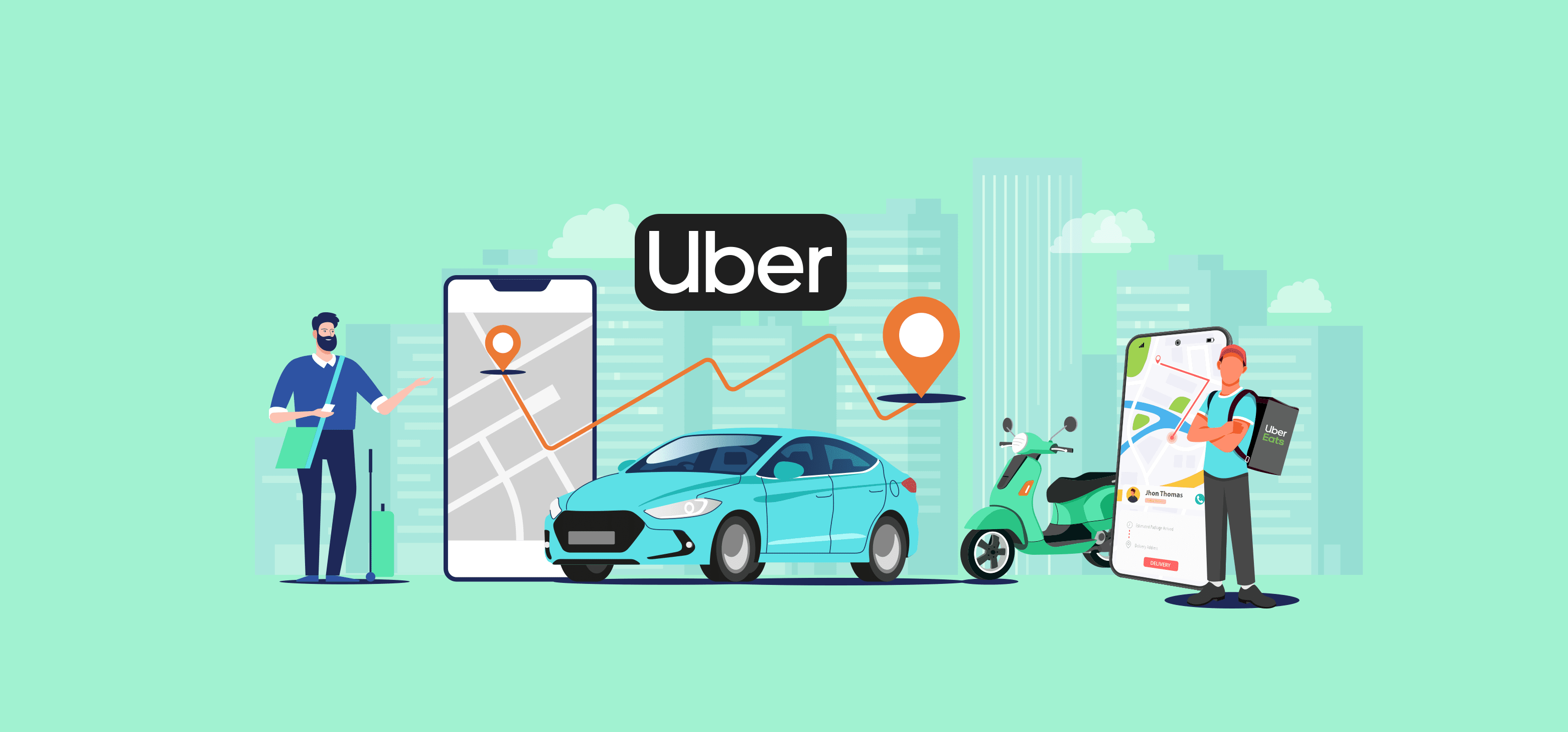 You probably know what Uber is unless you've been living under a rock.
It's a ride-sharing app that changed the taxi industry forever. Now instead of having to call for one, all you need is a few clicks on your smartphone, and a ride will come to you.
However, it wasn't always like this for Uber.
I'll cover nine of the best marketing strategies from Uber that made its ride-sharing app into the giant it is today. Then you could do the same with your company.
So if that sounds interesting, then keep on reading!
1. Uber Created a Seamless Experience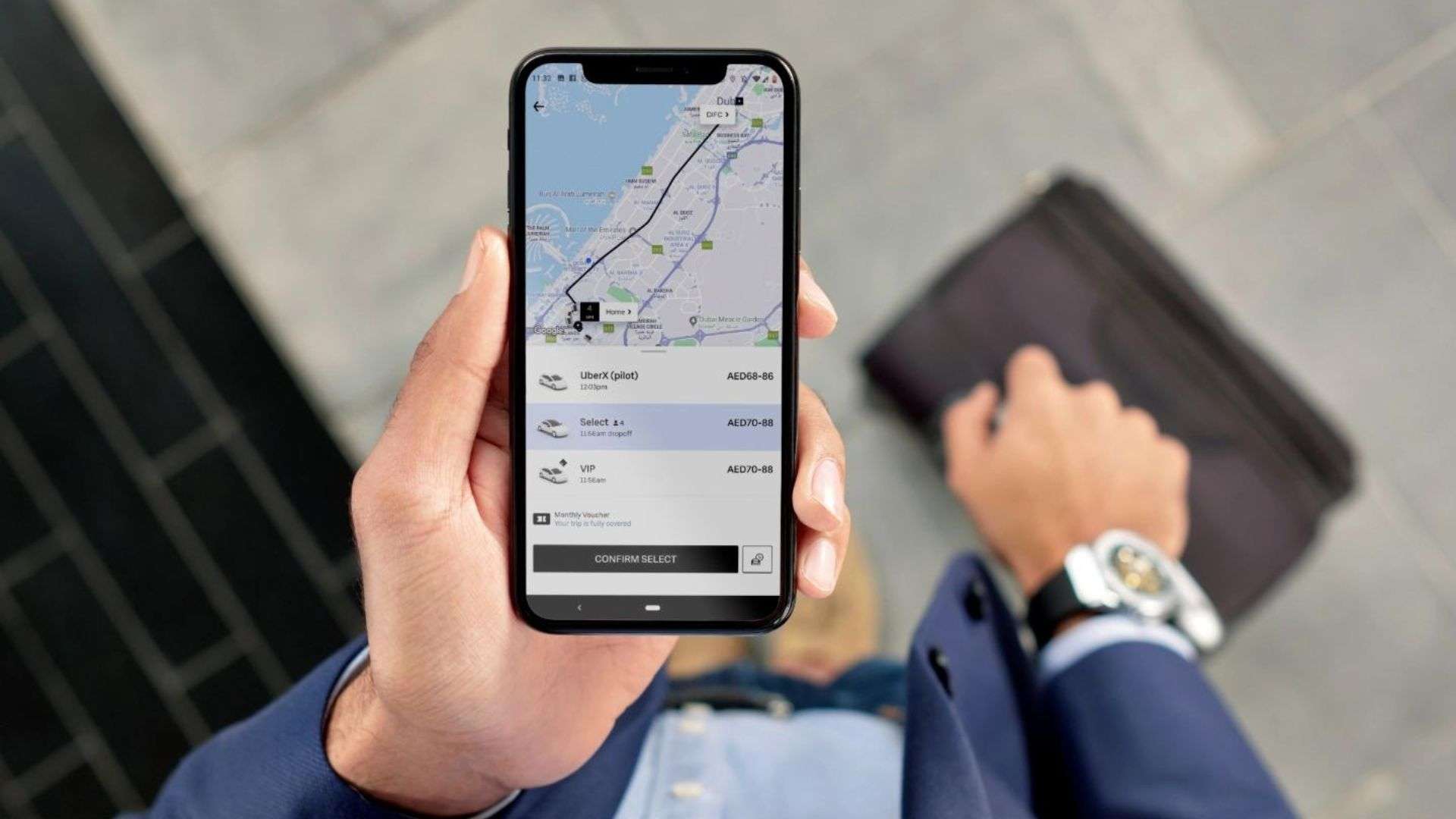 If you want to see success similar to Uber, you've got to create a good product/service. That's because it's hard to market it and convince a potential customer to use it without it.
However, that wasn't the problem for Uber. That's because they made their ride-sharing app extremely convenient.
Just think about it. Which would be more suitable:
Call a cab, and tell me your location. Then wait for the taxi to arrive, and get on it, telling the desired destination. After reaching the destination, you'll have to take out your wallet and pay for the ride.
Write down the address on the phone and call a driver, then see how far your driver is. Subsequently, get in without a need to say the destination. Then just get out as Uber charges automatically once the ride is finished.
You'd probably pick the latter!
And that one thing is excellent for one thing:
2. Word of Mouth Marketing
Word-of-mouth marketing is one of the most powerful marketing strategies there is. With it, your customers will talk good things about your company to their friends and family, convincing them to become your customers.
And Uber uses word-of-mouth marketing very well.
When they first started, Uber gave people free rides and discounts to encourage them to try out their service. And since they created a fantastic experience, people loved it and wanted to talk about the service to their friends and family.
And that made Uber what it is today. So be sure to find a way to create word-of-mouth marketing yourself.
3. Uber's Marketing Stunts
Do you know how to increase customer loyalty and get people talking about your company?
Easy, it's by creating Marketing Stunts. With that, you create unique marketing strategies that get people talking about it.
So what has Uber done?
For starters, in 2015, they introduced a new service called "Uberkittens," which delivered kittens to offices. But additionally to that, Uber sometimes surprises their clients by letting them drive with famous singers such as Diplo and Matt & Kim.
Not only did both of these marketing campaigns generate a lot of buzzes, but they also increased customer loyalty. So make sure to create marketing stunts as well to reap the benefits.
4. Smart Use of Partnerships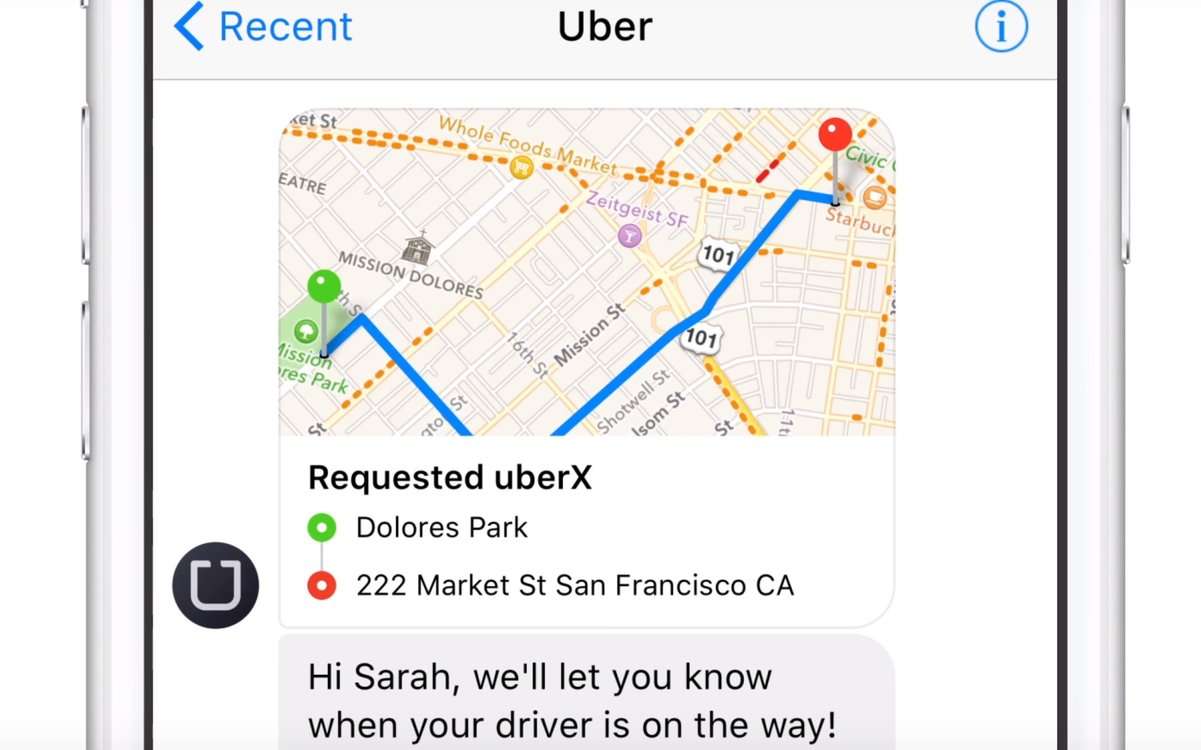 While healthy competition is good and necessary to succeed in business, you don't need to create enemies with everyone. Instead, having a partnership with other companies might be highly beneficial. And Uber is an excellent example of that.
That's because Uber has collaborated with many companies.
For example, they have worked with Meta and given Messenger users an option to order an Uber within the app. That helps both apps provide better experiences to their users, increasing profitability for both.
Additionally, they've also collaborated with Pepsi, Hilton Worldwide, Google, and more!
So try to create partnerships if you can find win-win situations.
5. Have a Loyalty Program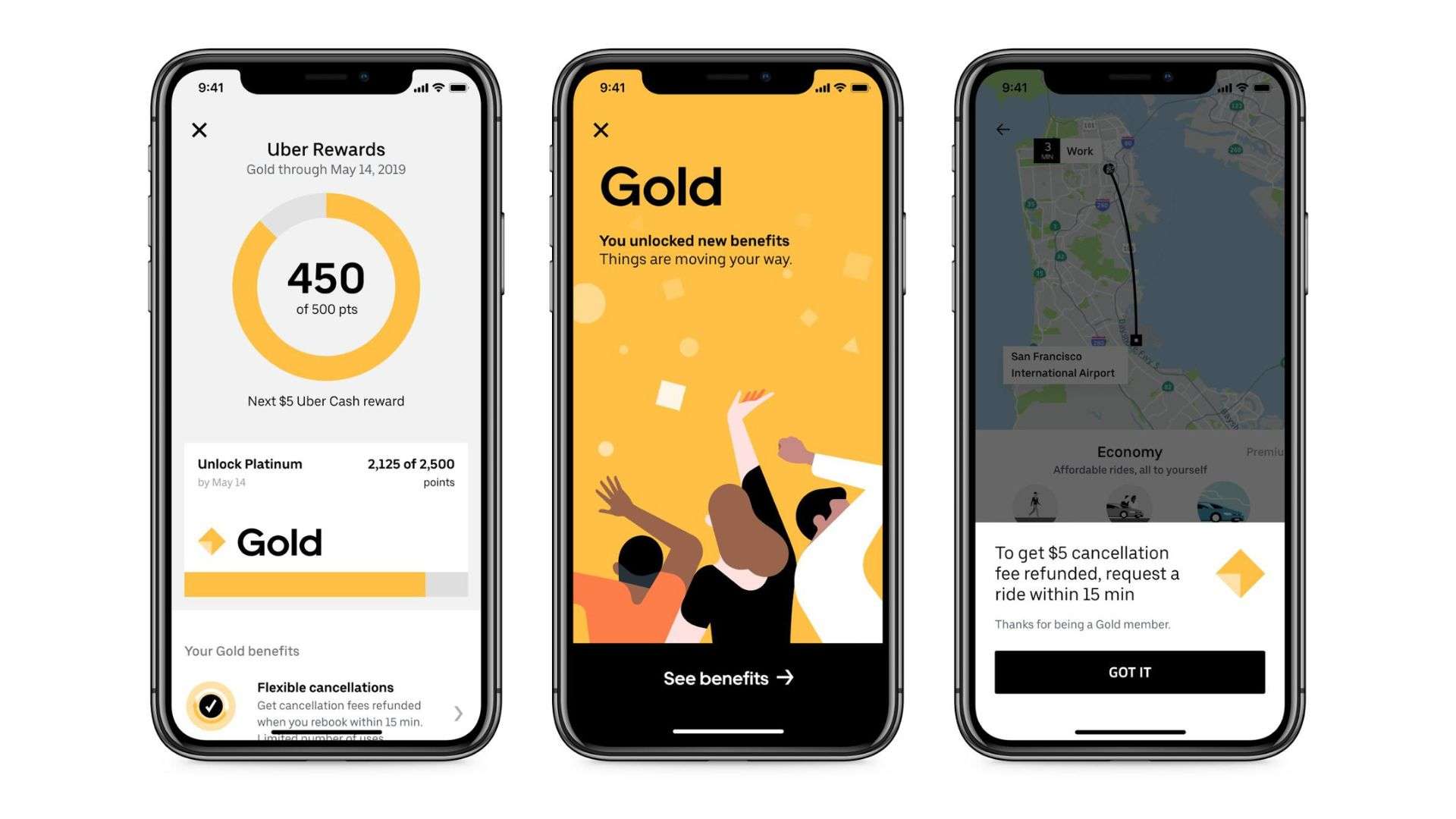 While getting new customers was extremely important for Uber, it's also crucial for them to keep people coming back.
That's because retention keeps people coming back and using their service over and over again. And that helps Uber be profitable!
So for this, Uber has created a loyalty program for their app. When Uber users use the app enough, they can become Uber VIPs.
With it, they get a better chance of getting higher-rated drivers, which gives them a better experience.
And since everyone wants to drive with the best drivers, people will keep using Uber.
When you find a way to add a Loyalty program, make sure you try that. We recommend using something like ReferralCandy or Rewardful.
6. Local Segmentation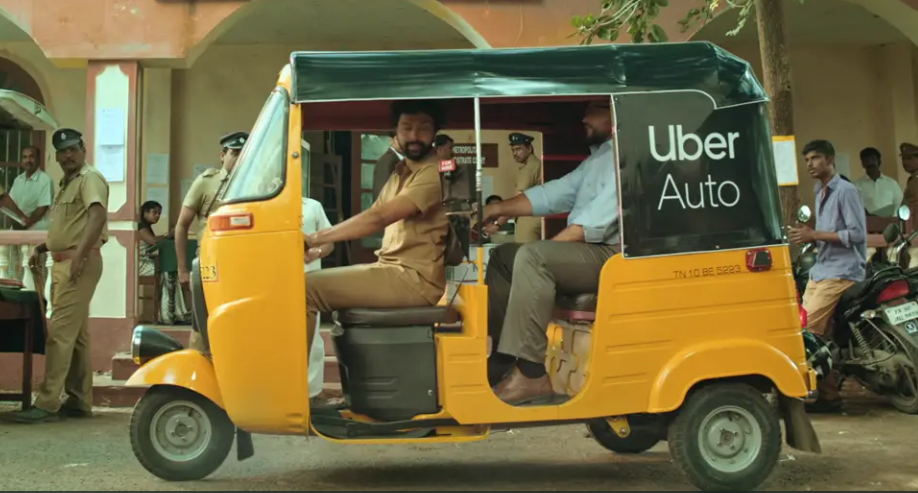 While Uber is a global company that lets anyone get a ride, that doesn't mean they serve their customers similarly. That's because, in some places, the same service might not be as valuable.
For example, let's look at Uber's expansion to India. If they had served the same service as in the US, they probably wouldn't have been able to expand that much. That's because India has higher traffic congestion and reduced purchasing power.
So to counteract these issues, Uber added an option to order a two-wheeler for a lower price than a car. That solution worked better for India's customers, making Uber's expansion successful.
When expanding to new markets, make sure you consider its unique aspects of it before guaranteeing success.
We have two very interesting articles on segmentation:
7. Willingness to Lose Money
While this isn't a marketing strategy, it's a necessary mindset change. If you don't, you won't be able to build a massive startup like Uber.
So what's the mindset change? Well, that's the fact that you're willing to lose money on your marketing campaigns. When you create a new company, it's hard to convince people to start using your products.
That's because you have no authority and proof that your products/services are fantastic. So instead of trying to make a profit on day one, it's best to lose money now to make more in the future.
And Uber used this as well! They've promoted their app with many ads and gave out free trials to get more users to their platform. That helped convince people to try it out, which enabled them to build a massive market share.
And do you know when they got profitable? It happened in 2021, 12 years after the company was founded.
So if you're just starting your business and have enough funding, it's best to lose profits now to make more later. Just make sure to have a plan ready, or you'll bankrupt your startup!
8. Know Your Audience
No matter your business, you won't become profitable if you don't know your audience. That's because if you don't know the fears and desires of your target market, you don't know how to write copies and create products that your customers care about.
And that knowledge is why Uber is a giant today! In 2009, when Uber was launched, it had a problem. During this time, getting into a stranger's car seemed risky! So instead of offering a ride-sharing app, they first hired professional drivers to ride.
That way, people felt safe using Uber, which helped them build a positive look at the Uber brand and its safe use. And as the brand got a more positive outlook, they started adding more services until they could add a ride-sharing option.
When starting your company, make sure to continually learn about your market as it helps you run your business better!
9. Use of Multiple Media Channels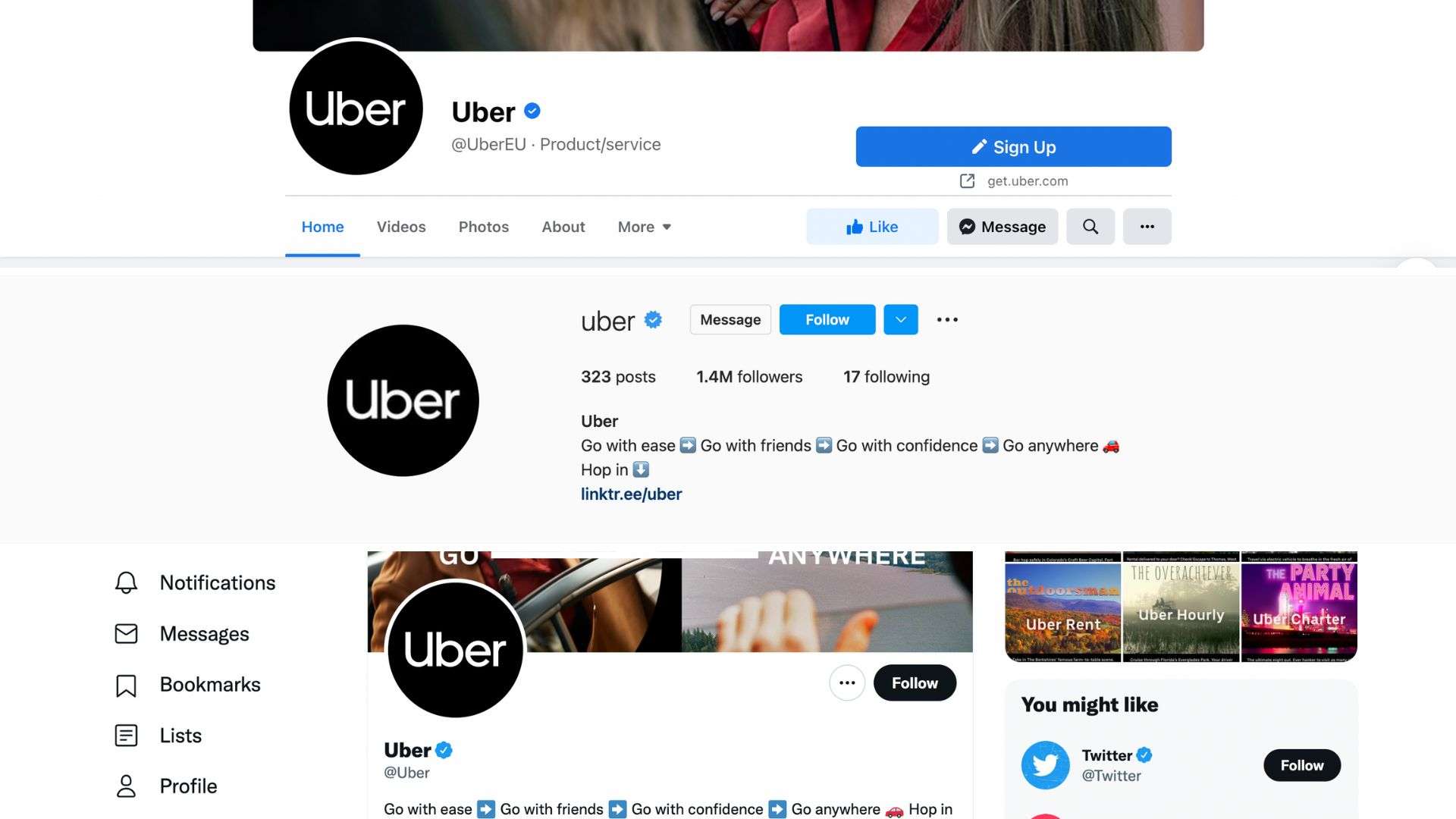 One of the most critical objectives of branding is to stay relevant in the minds of your customers. That helps avoid people forgetting about you and not using your products/services. And that's what Uber has done very well.
For starters, they use multiple social media channels. They create content on Facebook, YouTube, Instagram, and more. That helps them connect with their audience, no matter their social media channel.
But additionally, they also use more traditional channels. For example, they create TV ads. Having so many channels has helped them stay connected with their users on any platform they use.
So whenever possible, try to be on as many channels to stay relevant.
Conclusion
And those were the nine marketing strategies Uber used to become the giant it is today.
If you want to build your company to this size, then be sure to take action and add those strategies to your marketing plan.
That's the only way you can benefit from this article!