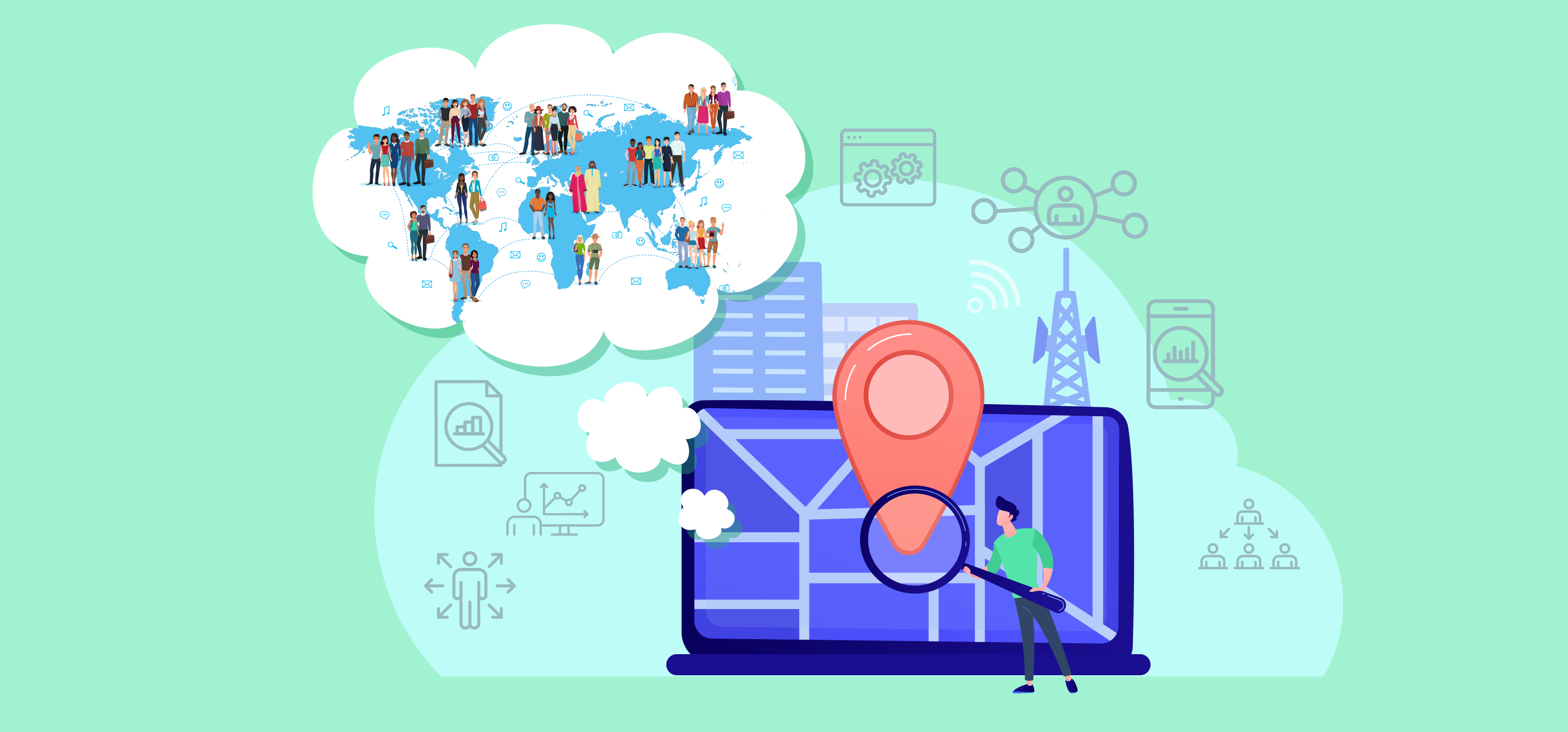 Today's businesses are not limited by physical borders.
The digital world allows you to sell your products or services to audiences living in all corners of the globe.
While geography may not be a limiting factor in operating your business, it does influence many other business aspects.
For example, if you sell summer apparel, your customers can't be in Alaska.
Say, your marketing is targeting audiences from the world over; you're certainly putting a major chunk of your marketing budget to waste.
Here comes geographic segmentation that can help you reach people who are more likely to need your product or service and avoid unnecessary expenses and effort.
Such segmentation helps you create marketing messages and strategies that appeal to different groups of people.
Let's dive into details of what geographic segmentation is all about, why you need it, and how you can apply it to your business.
What is geographic segmentation?
Geographic segmentation is the process of dividing your audience into groups based on a specific geographic area in which they live or work. The basis for this strategy is that a population in a given location has similar requirements, wants, and cultural influences to those in other locations.
Segmenting your audiences based on their geography has many advantages:
High product/service relevancy: You can entice consumers and grow revenue by appealing to local needs and wants, triggering purchases.
Cost-effective: You save money by targeting your products or services to the audience who needs and wants your products and services.
Higher ROI: Since your marketing efforts will be focused and optimized, you will get higher returns on your marketing spending.
Easy to implement: Unlike psychographic or behavioral segmentation, geographic segmentation is much easier to implement as the geographic data points are more concrete.
Geographic segmentation variables
Location
Location is the primary geographic variable.
Cities, towns, states, countries, and ZIP codes can all be included in this.
One city might be saturated enough not to let your business thrive due to the highly competitive market. In such a case, you may choose a location that has low competition.

Timezone
With businesses operating at a global level, timezones are a critical geographic variable.
Due to the earth's rotation, time varies across the different regions of the globe. When it is daytime in Australia, it is nighttime in Europe.
Reaching your audience at a time when they are unavailable will only make your efforts futile.
Climate or season
Climate or season is another factor highly dependent on geography.
It is specifically useful for selling a product tailored to a specific region's climate, weather, and season.
You can market woolen clothes in colder cities or countries, but if you think about doing a warm clothing business in tropical areas, that is without any doubt not possible. 
Cultural preferences
Culture is a construct based on human behavior at a community level.
However, a geographical area plays an important role in shaping the culture, being the habitation of the community. Your products or services may need to be adapted to cultural differences and sensitivities.
You'd need to make sure they take cultural inspiration in a respectable way instead of cultural appropriation. 
Population
The population is another crucial variable defined by geography and an immensely critical factor for a business.
Population density and type can help you decide where to market your products or services.
You might want to skip less inhabited areas and focus on heavily populated areas of a state to distribute your products.
Similarly, some of your products may be well-suited for urban populations as opposed to rural or vice versa.
Language
Geography and language are closely tied.
People of the same region tend to speak the same or similar language.
In fact, language has been a key factor in defining geographical boundaries worldwide. For example, most people in China would speak Mandarin and are unlikely to understand Spanish.
So, for a business, considering language is beyond just important to communicate the brand message.
How to collect geographical data?
Before you can put geographic segmentation to use for your business, you'd need to gather useful data points. Some of the best ways to collect geographical data include:
Surveys where you ask questions and get straightforward answers about location, language, etc.
Derive insights from previous sales data about region-based sales, customer attitudes, and so on.
Insights from website or app analytics such as traffic patterns, region-wise usage, and more.
Gathering geographic information from social media profiles, groups, and pages.
If you need geographical data at a larger scale, you may even use some geographic data intelligence tools. Let's explore some of them.
Tools to collect geographical data
A complete package of mapping and location intelligence tools and services; ArcGIS is available for professional and personal use.
There are various options to install, including ArcGIS Pro on local PCs. Arcgis Enterprise on-remote or on-premises servers, and ArcGIS Cloud hosted by Esri (ArcGIS Online).
ArcGIS contains various focused apps that work together to deliver complete answers to your needs for your business or organization.
Esri also provides a broad collection of data and material that can be used to geo-enrich your data in conjunction with its applications.
ArcGIS offers a comprehensive set of software development tools for those interested in configuring and developing their mapping and location intelligence products.
BatchGeo is the quickest and most convenient way to plot a list of locations on a map.
BatchGeo has stored tons of maps for Global 50 companies, non-profit organizations, and private individuals since 2006.
BatchGeo is based on the premise that most geographic data is kept in a spreadsheet, list, or simple table (ex: Excel, CSV, Google Spreadsheets, etc.).
Consequently, it has been optimized for those formats, making it extremely simple to drag and drop or copy and paste your tabular data into a map.
After your data has been mapped, the real fun can begin.
Your data points are arranged on an easy-to-navigate Google Map for convenient access. Data can be color-coded by groups or ranges, or even heat-mapped, depending on the application.
ArcGIS Collector, a mobile data collection program, makes it simple to collect reliable data on the go and send it back to the office for processing.
Fieldworkers capture and edit data using online maps on mobile devices while out in the field.
ArcGIS Collector can operate even while not connected to the Internet and integrates seamlessly with ArcGIS.
Collector's user-friendly interface enables field workers of all experience levels to record and return correct field data that integrates easily into ArcGIS.
Field workers can use map-driven forms to capture and return accurate field data.
You can document many facts about any object or observation by taking photographs, videotaping it, or making audio recordings.
On your authoritative maps, you can add new assets and update old GIS data in any environment, from the remote to the metropolitan. In connected environments, your data will be fed straight into ArcGIS without any additional processing.
When you are not connected to the internet, it will remain on your device and sync as soon as connectivity is restored.
GBG solution, Loqate, is the world's leading data expert in location intelligence for many organizations in the marketplace.
Through the combination of the industry-leading address verification and geocoding technology with the most comprehensive data available, it provides businesses worldwide with the precision and dependability they require to provide their consumers with the best possible experiences. 
Customers can access worldwide data and knowledge repositories for hyper-local insights from a single, easy-to-use source, enabling them to generate more business and retain more customers.
High-quality data is captured and stored in your back-office systems, such as customer relationship management (CRM) or master data management. 
Loqate's real-time verification technology operates in the same way as a search engine, proposing accurate results as the user types.
This makes it possible to enter data while also ensuring data quality at the moment of entry, critical for financial institutions.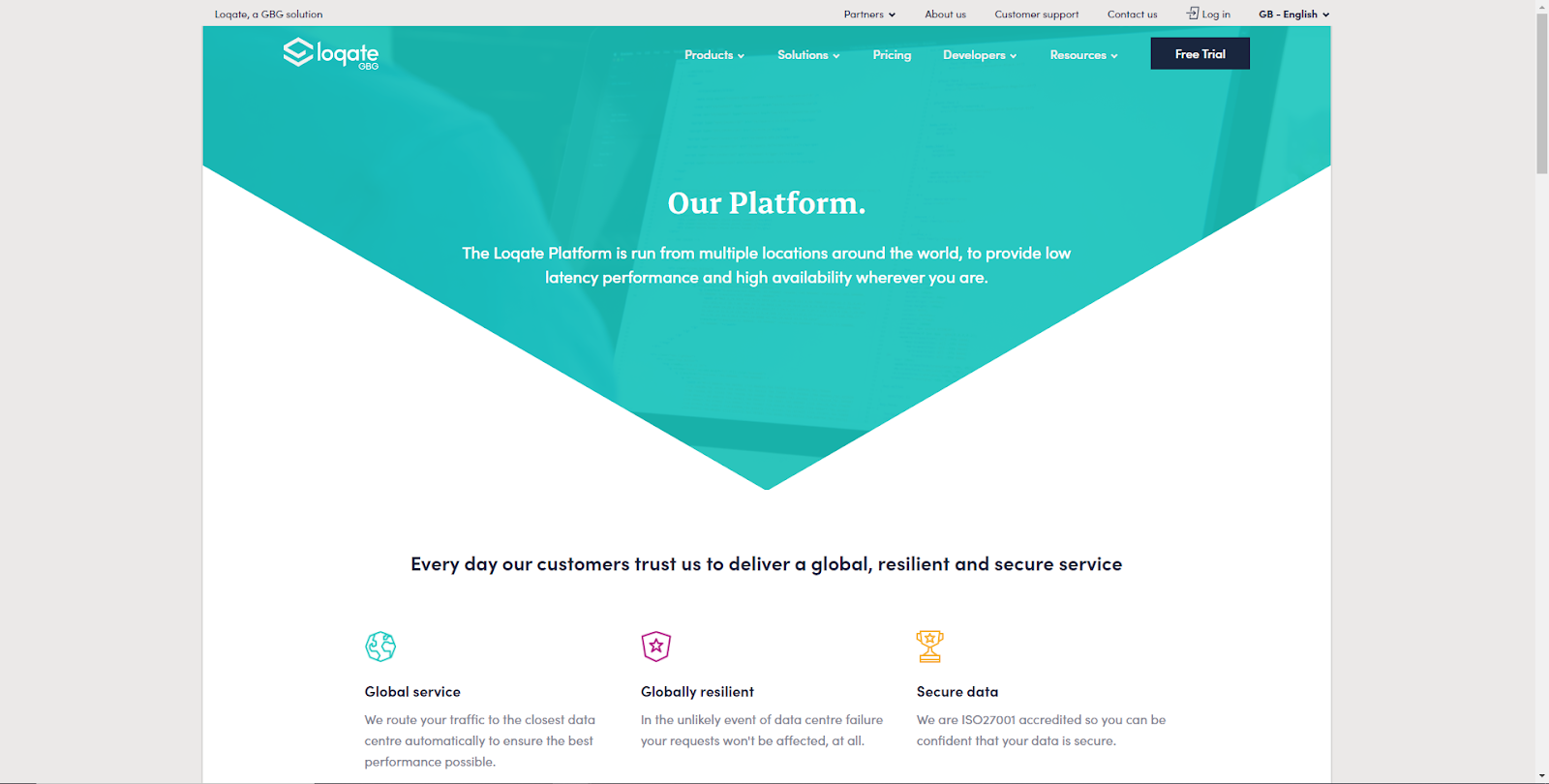 CARTO is a spatial data collection and analysis tool that assists marketers in assessing consumer behavior and adjusting their marketing campaigns according to the gathered data. 
Its data integration allows you to have all of your spatial data collected by various tools in one place.
The tool's rapid data analysis is also another helpful resource that can be used for geo-marketing purposes and saves your time by visualizing data. 
CARTOFrames employs location data services to turn descriptive data into geocoding.
This saves you labor by manually quantifying your data and doing specific calculations to get a solid figure.
CARTOBuilder is another valuable tool from CARTO that allows you to connect your data within no time with a simple drag-and-drop interface.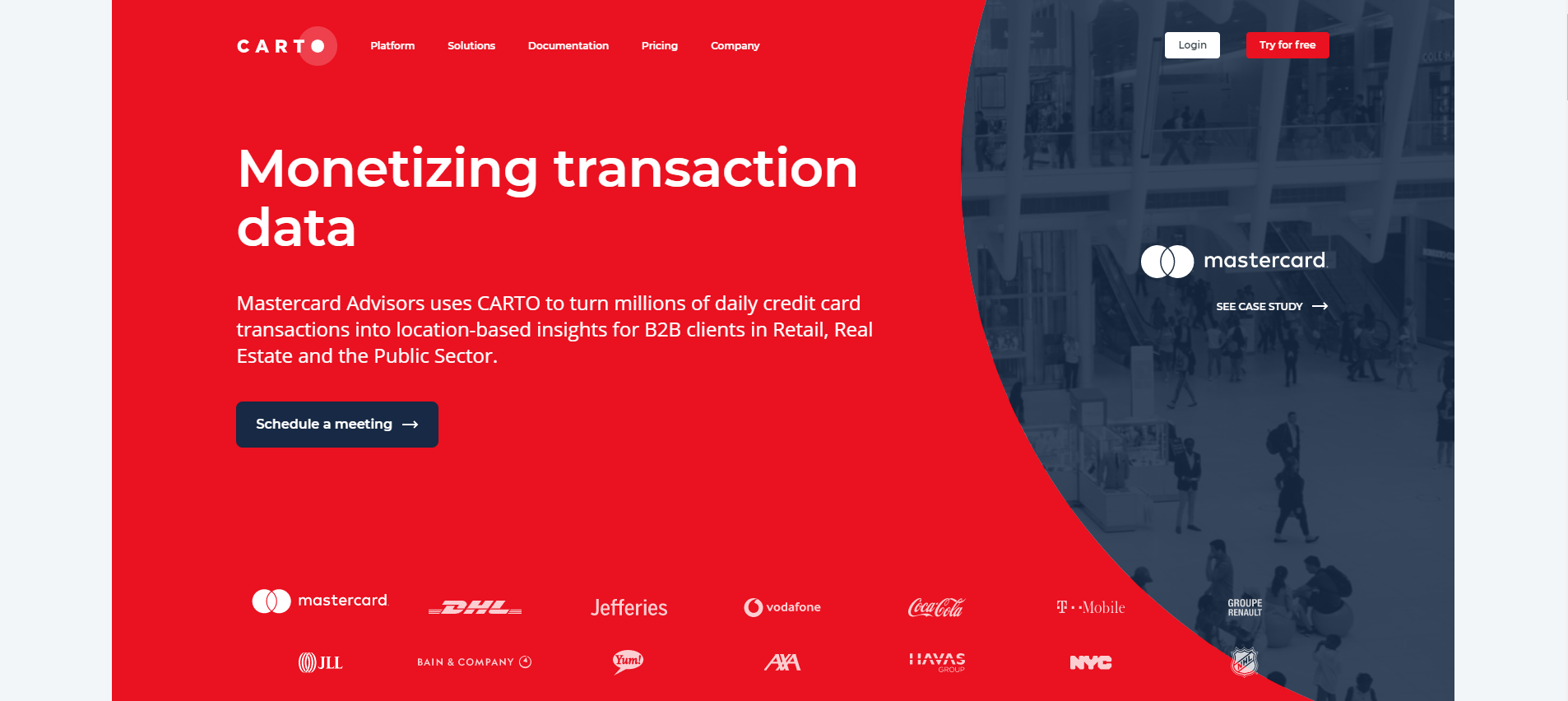 6. Google Analytics
The analytics audience geolocation report is a tool that allows you to have both countrywide and also worldwide reports for marketing purposes. This tool has a "Compare to Past" feature that allows its users to retrieve comparison-driven data for any given period. 
With the Google Analytics Location tool, you can always monitor your ongoing campaigns and see if you can improve your marketing strategies.
You can also pinpoint unprecedented marketing opportunities in areas you never expected to respond to it that well. 
Applications of geographic segmentation
Once you've collected the data, it's time to utilize it and see the results. Here are some ways to put your geographic data into action.
1. Targeted Advertising
Targeted advertising is advertising in specific areas or mediums to increase awareness and interaction with the targeted prospects.
Consumer behavior and interests determine how advertisements will be designed and presented. Ad targeting helps you generate more personalized and inclusive customer service and advertising messages and scripts. 
The geographic data can assist you in picking certain areas that fulfill the need for your ideal prospects according to your business. You can use the collected data and design your marketing campaign to get the best results.
2. Product Localization
Product localization refers to adapting or modifying a product or service as per a language, culture, or region.
If you wish to expand your business or reach new audiences, product localization is one of the most effective ways to penetrate new markets and scale up.
The geographic data that you collect before and after the local launch can help you assess where you can stand as a brand locally, or what you need to do to appeal to the audience of a particular region. You can find food chains using this strategy.
For example, McDonald's sells burgers and caters to local markets, offering customized menus in the process. As an example, let us say that, due to religious beliefs, McDonald's burgers in India are made from chicken rather than beef.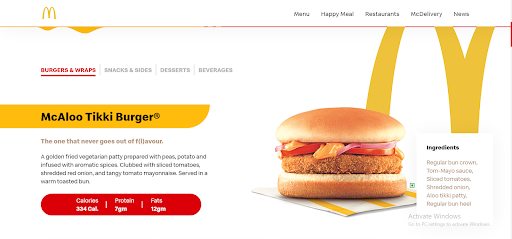 3. Localized Communication
Communication is indispensable to any business. Whether you are sending an email newsletter or addressing your customer's complaint, geographic segmentation can not only optimize your workflow but also increase customer satisfaction. Some of the aspects where you can localize your communication include:
Website/media language: If you have a prominent customer base in multiple countries, making your website and other media accessible in those languages will help you communicate your brand message effectively to your audience.
Email campaign scheduling: Sending emails at a time when the recipients can get you better results.
Customer support timings: If you operate across different geolocations, setting up customer support as per different time zones will help your customers get timely responses, increasing their satisfaction.
Currency format: When a customer tries to make a purchase on your site, the payment amount in a currency they don't use can confuse them and drive them away. Displaying currency as per location will help you avoid this issue.
Check out how the HubSpot website can be accessed in multiple languages, including English, Spanish, Portuguese, French, Dutch, and more.
4. Location-Based Mobile Marketing
With the ever-increasing adoption of mobile devices, location-based mobile marketing is on the rise to give potential or existing customers a hyper-personalized and timely experience.
Geographic data combined with geographic technology such as GPS allows brands to send location-based ads, offers, and other incentives to increase the likelihood of a purchase.
Whole Foods Market straightforwardly employs geographic marketing, and the supermarket chain achieves exceptional results.
Geofences have been set up around each of the retailer's stores by the company. As soon as a known customer's phone is detected in the vicinity, they will start receiving targeted advertisements and promotional deals based on their previous purchases.

Conclusion
Geographic segmentation is an essential marketing strategy for all business sizes.
Segmenting your audience based on geographical data can make your marketing efforts more focused, improving ROI, customer satisfaction, and much more.
Moreover, insights from geographic data can provide opportunities to expand and take your business in the right direction and gain a competitive edge.
Are you all set to take advantage of geographic segmentation?