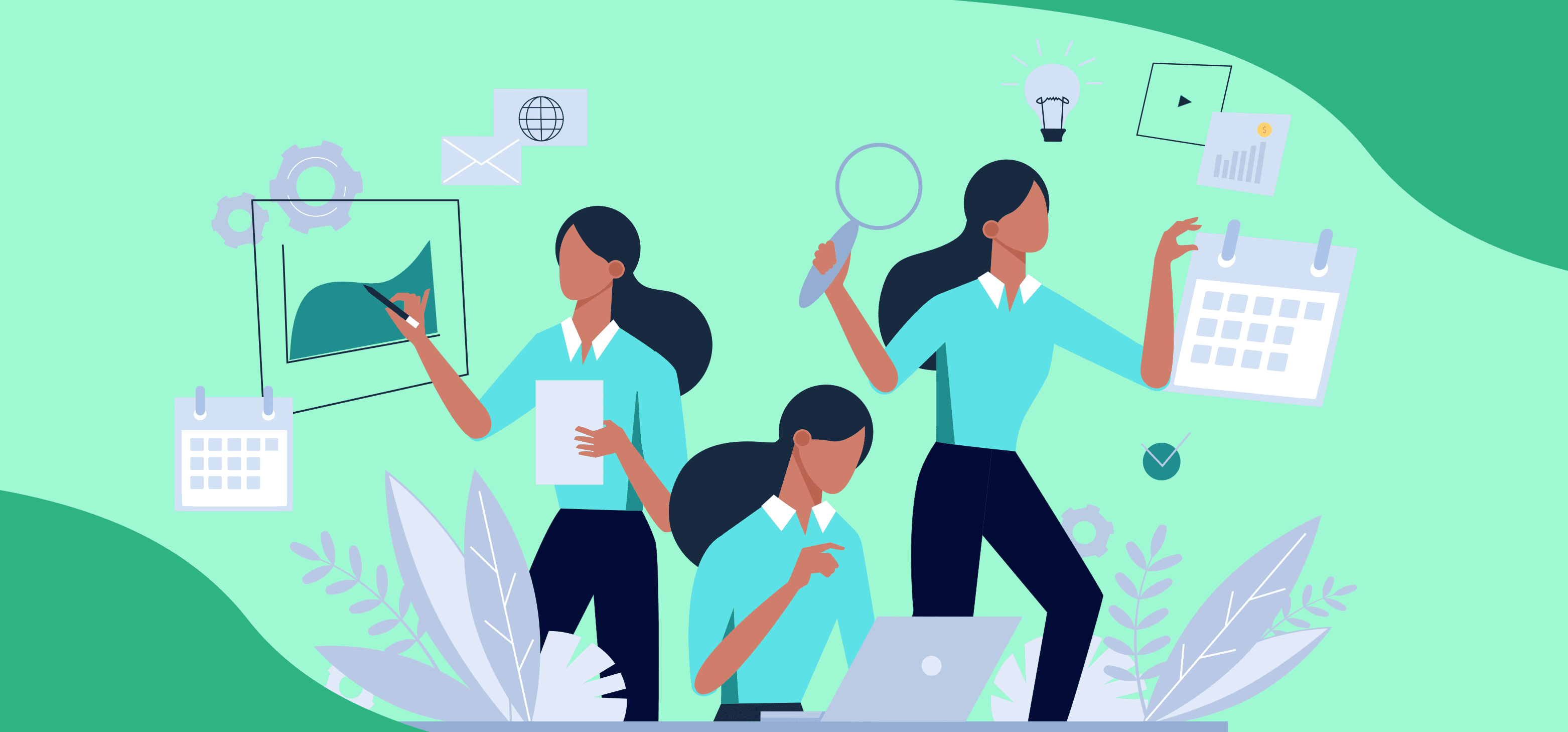 If you haven't heard this exact advice, you may have heard something similar: "if you don't know how to do something, break it down into smaller parts," also known as the concept of first principles.
This advice is applicable to almost all aspects of your life, including productivity.
To efficiently do daily time-blocking, you need to break complex tasks into smaller ones and assign them to different time slots, where you can engage in a series of deep-work sessions.
Akiflow is an excellent time-blocking, task, and calendar management app.
It is not only easy to use but also has all the essential time-blocking features you could ask for.
However, many people still want something different, whether it be feature-wise or in terms of look and feel. If you are reading this, chances are you are also looking for a better substitute for Akiflow.
Motion is a calendar app that uses artificial intelligence to help you plan and optimize your schedule for maximum productivity.
Motion's Intelligent Calendar takes your tasks, to-do lists, activities, and meetings and creates an optimized schedule to help you get everything done.
With Motion, you don't have to spend hours manually planning your schedule.
Motion's software does the work for you, taking into account your deadlines, working hours, and availability.
It adds tasks to your calendar around meetings, giving you a minute-by-minute plan for your day.
One of Motion's unique features is its ability to prioritize and add tasks to your calendar on the right day and time to finish them ahead of your deadlines.
You can also set your working hours, and Motion will calculate your weekly tasks, meetings, and total working hours to build a custom schedule that gets everything done without overworking.
Another great feature of Motion is its ability to warn you if it's impossible to complete all of your tasks by a deadline. This alert system helps you to avoid over-committing and prioritize the most important tasks.
Core Features of Motion
AI-powered Intelligent Calendar
Minute-by-minute plan for your day
Deadline tracking and prioritization
Customized schedules based on working hours
Overcommitment alerts
Combine multiple calendars into one view
Motion Pricing
Motion offers a 7-day free trial and has two pricing plans – An Individual plan for $34/month and a Team plan for $20/month/member when billed monthly.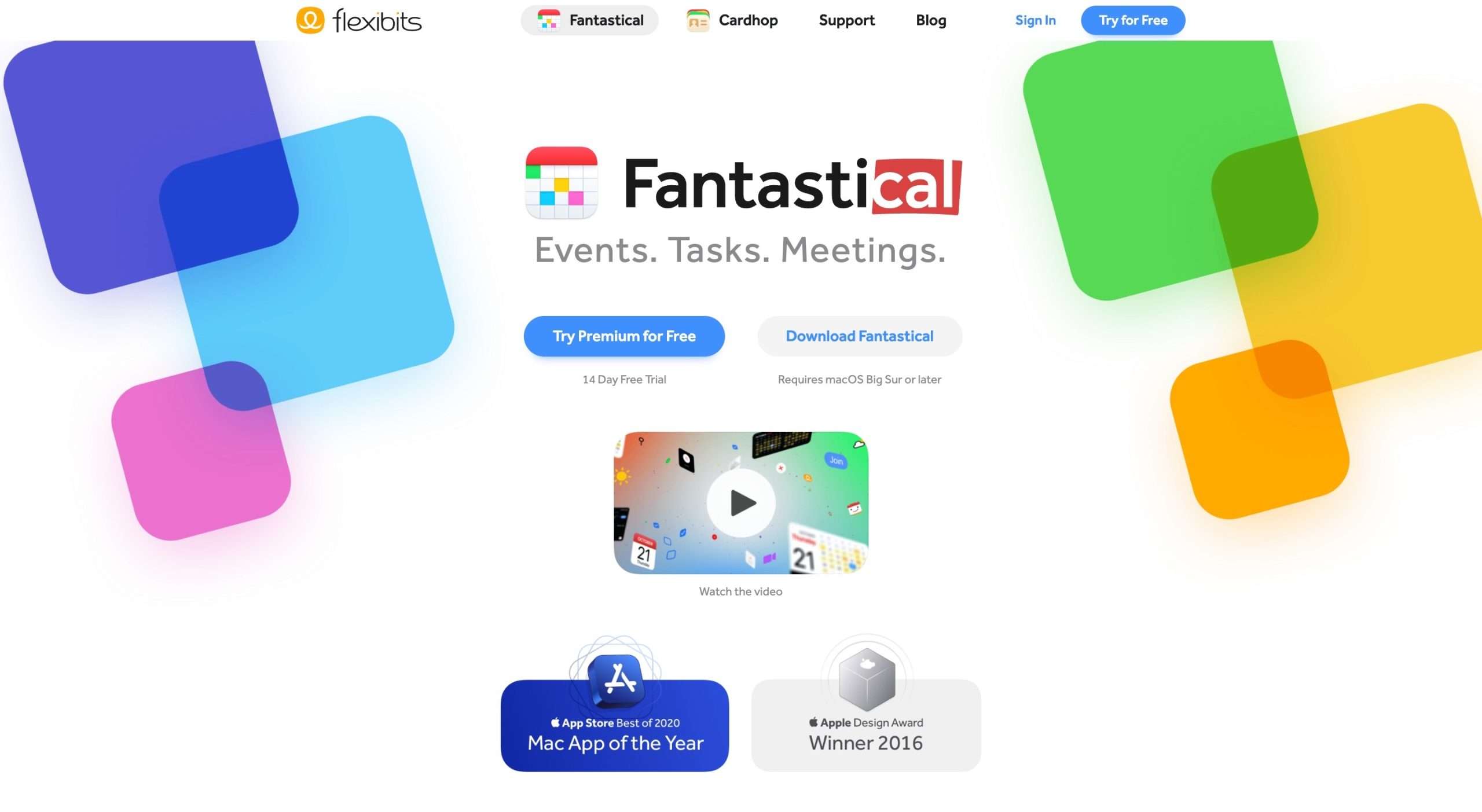 If you're looking for a versatile and user-friendly time-blocking platform that works across all your Apple devices, then Fantastical might be the perfect choice for you.
Fantastical consolidates all of your calendar accounts in one place, making it easy to keep all of your events and tasks in sync.
Additionally, you can easily access the files or photos you need for your next meeting or task, and quickly upload them directly to your iCloud, Google, or Exchange events.
Fantastical offers powerful views, including Day, Week, Month, Quarter, and Year, so you can easily switch between different perspectives of your schedule.
Another great feature of Fantastical is its ability to help you focus on what matters.
With Calendar Sets and Focus Filters, you can filter calendars by location and time, and only see the events and tasks that currently matter.
With Fantastical's Time Zone support, you can easily stay on top of different time zones when scheduling events in multiple locations.
And if you're someone who likes to customize their platform, Fantastical offers 14 widgets that you can mix and match on your home screen to see your upcoming events, tasks, conference calls, and more.
Core Features of Fantastical
Award-winning minimalist design
Event and task templates
File and photo attachments
Tasks with notifications and carry-over
Time zone support
Widgets
Fantastical Pricing
Fantastical's pricing starts at $6.99/month, and you can try it out for free for 14 days.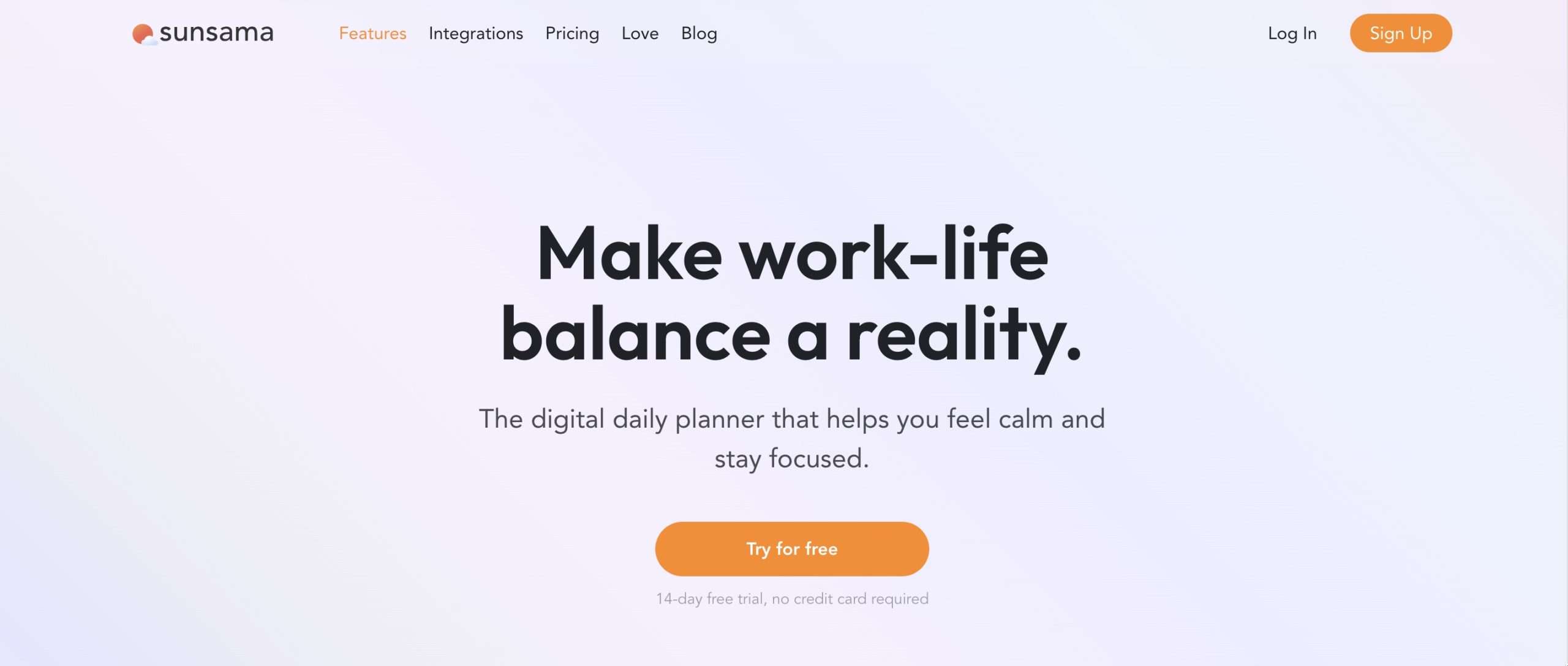 Sunsama is a highly efficient time management and task prioritization tool that can be an excellent alternative to Akiflow.
With its guided daily planning and unified daily view features, Sunsama allows you to be more intentional about how you spend your time and plan your day using a step-by-step routine.
One of the most useful features of Sunsama is its timeboxing capability, which enables you to schedule your tasks directly to your calendar and complete your plan for the day.
With Sunsama's drag-and-drop functionality, you can easily pull tasks from your favorite project and task tools like Asana, ClickUp, Notion, Jira, GitHub, Todoist, and Trello and schedule them accordingly.
Importantly, tasks imported from external tools stay in sync with Sunsama, so you can keep track of their progress seamlessly.
Another underrated feature of Sunsama is the ability to set realistic daily goals and decide how long you want to work on each task.
This ensures that you can end your workday at a reasonable time without feeling overwhelmed or overburdened.
Core Features of Sunsama
Unified daily view
Timeboxing
Set aside time for emails
Follow-up on Slack messages
Auto-scheduling
Weekly Review and Planning
Sunsama Pricing
Sunsama provides a 14-day free trial and a monthly plan that costs $20 per month.
Llama Life is the ultimate productivity app designed to help you streamline your day, achieve your goals, and most importantly – improve your focus.
It offers a wide range of tools and features that can help you increase your focus and attention, including task timers, end times, chimes, and more.
With Task Timers, you can set a fixed amount of time for each task, which helps intensify focus and encourages working on one thing at a time.
End Time is another unique feature that lets you see the start and end times for each task on your list.
Stay on track with Llama Life's gentle reminders to bring your attention back to the task at hand. Chimes can be played at an interval of your choosing, which helps to keep things fresh and exciting.
Creating templated lists is also easy with Llama Life. Preset Lists can be created for tasks you perform together, like a morning routine.
Llama Life is also designed to account for all your extra time with Overtime. When the timer hits 00:00, Llama Life starts counting the extra time spent, so all time is accounted for.
Integrating Llama Life into your existing workflow is easy. It complements tools like Notion and Todoist very well, and you can import tasks from these apps with just a few clicks.
Core Features of Llama Life
Task timers
Chimes and soundscapes
Preset lists (task templates)
Smart shortcuts
Integration with Notion and Todoist
Work report
Llama Life Pricing
Llama Life offers a free plan and a Focus Plan that costs $6/month when billed monthly.
TimeHero is a powerful tool that can help you manage your daily tasks, projects, and recurring to-dos with ease.
With TimeHero, you can connect your calendars to create an adaptive plan that automatically schedules tasks in the time you have available.
This means that if things change, your tasks will automatically be rescheduled for the future while keeping you aware of the impact and risk level.
One of the key benefits of TimeHero is that it helps you stay focused on your goals and objectives.
With your plan as a guide, you can easily track your progress and know exactly what to do next.
And with "proactive" time tracking, you can start a timer from anywhere and multitask throughout the day, knowing that your time is being logged and timesheets updated.
Another great feature of TimeHero is its smart workflow builder, which allows you to use workflow templates to quickly launch projects you do all the time.
And with native integrations and Zapier connectivity, you can connect with over 1500 of the most popular apps you use every day.
Core Features of TimeHero
Adaptive planning
Proactive time tracking
Smart workflow builder (templates)
Workload and capacity
Smart recurring tasks
TimeHero Pricing
TimeHero offers a 7-day free trial. Then, you can choose from either of their paid plans:
Basic ($5/month)
Professional ($12/month)
Premium ($27/month)
ClickUp is a powerful all-in-one project management tool that provides a wide range of features to help individuals and teams stay organized and focused.
With ClickUp, you can easily organize your work into Spaces, Folders, and Lists, giving you a clear visual hierarchy of all your projects and tasks.
One of the outstanding features of ClickUp is Its Everything view. This provides a birds-eye view of all your tasks, no matter where they are in the hierarchy.
Customization is another key strength of ClickUp. With over 35 ClickApps to choose from, you can customize your task management to meet the specific needs of your team.
From task automation to Sprint Points and Custom Fields, ClickUp provides all the tools you need to stay on top of your work.
With over 15 different views, including Workload and Box views, you can easily visualize your team's day-by-day work capacity and track progress toward your project goals.
But that's not all!
ClickUp also provides real-time reporting, goals, milestones, time tracking, and plenty more.
Core Features of ClickUp
Everything view
Space, Folder, List organization
Real-time reporting
Workload and Box views
Recurring checklists
ClickUp Pricing
ClickUp offers a free forever plan and three pricing tiers:
Unlimited ($9/month)
Business ($19/month)
Business Plus ($29/month)
Vimcal is a calendar software that boasts of being the fastest in the world, specifically designed for the remote world we live in.
Its sleek and intuitive interface allows you to fly through your calendar and schedule appointments in a jiffy.
One of the key features of Vimcal is its ability to share availabilities quickly and easily, eliminating the impersonal nature of sending booking links or the tediousness of typing out slots.
It is packaged directly into your calendar, giving you the best of both worlds.
Vimcal is also designed to make complex scheduling a breeze. You can easily pull up the time zone for any city in the world, making scheduling across different regions a walk in the park.
In addition, Vimcal is lightning-fast, allowing you to perform all your calendar tasks quickly using hotkeys and quick commands.
You can even schedule meetings using plain English, making it easier and more efficient to manage your time.
Core Features of Vimcal
Quick and easy availability sharing
Time zone management
Hotkeys and quick commands for efficiency
Plain English meeting scheduling
One-click call launching
Cross-platform availability (iOS, Windows, Mac)
Vimcal Pricing
Vimcal is available on iOS, Windows, and Mac, and comes with a 14-day free trial. The paid plan costs $15 per month.
Cron is a next-generation calendar application designed specifically for professionals and teams.
It's a powerful productivity tool that brings together the capability of multiple calendars, the scheduling ability, and the convenience of different time zones.
One of the first things that impressed me about Cron is its feel.
It's like a calendar, but it's really so much more. Once you get the hang of it, it's easy to set up, but there's no denying that it can be a bit daunting at first.
One of the other cool features of Cron is its ability to handle multiple time zones. If, like me, you find yourself scheduling meetings with people in different parts of the world, you'll love this feature.
Another feature that sets Cron apart from other calendar applications is its menu bar calendar.
This calendar shows upcoming events and lets you take quick actions like joining a conference or emailing participants.
It's always visible, even when the Cron main window isn't, so you can stay on top of your schedule without having to switch back and forth between applications.
Core Features of Cron
Ability to organize multiple calendars
Multiple time zone support
Clean setup guide for easy understanding
Dark mode for macOS app
Keyboard shortcuts for global use
Menu bar calendar for quick actions
Cron Pricing
As of now, because Cron is still in beta, it is free to use both as a web and an independent platform app.
TickTick is a task management software that can help you keep track of all aspects of your life, enabling you to get tasks out of your mind and into action.
One of the key features of TickTick is its ability to add tasks quickly and easily, with voice input and the ability to turn emails into tasks in just a few clicks.
This means you can capture ideas and tasks as they occur to you, even when you're on the go.
In addition, TickTick offers smart date parsing, task duration, multiple reminders, and location reminders to help ensure you never miss a deadline.
To help you stay organized, TickTick offers a range of features such as folders, lists, tasks, and check items, as well as smart lists and filters, tags, multi-priority, sorting, and search.
This means you can keep your to-dos organized in four different levels, so you always know what to do next.
With TickTick, you can keep track of your time with achievement scores, statistics, and a summary of your completed tasks.
Core Features of TickTick
Various calendar views
Pomo timer & white noises
Multiple reminders
Smart lists, tags, and filters
Achievement scores
Statistics
TickTick Pricing
TickTick offers a free plan, as well as a paid plan starting at $27.99/year (less than $2.4/month).
Planyway is a calendar app, team planner, and ultimate time tracker that works in compatibility with Trello as well as Jira.
With its intuitive interface, Planyway provides a comprehensive set of tools to manage project roadmaps, workload, deadlines, and dependencies, among others.
One of the key features of Planyway is the multi-board view, which allows you to connect multiple boards to manage several projects on a single page.
You can group tasks on the timeline according to member, board, list, or label, which gives you a comprehensive view of the project's progress from any angle.
Planyway also offers a robust set of tools to manage dependencies, milestones, and workload.
You can, for instance, link cards to show when one task depends on the other, highlight key dates and balance the team workload based on daily capacity.
Its calendar feature allows users to plan all their meetings, events, and daily to-dos on a single calendar, ensuring that nothing falls through the cracks.
Additionally, Planyway integrates with Google Calendar, Outlook, and iCal, allowing you to view and edit events from these calendars within Planyway and vice versa.
Core Features of Planyway
Project timeline for easy visualization
Multi-board view
Create dependencies
List and Calendar view
Easy data export
Planyway Pricing
Planyway offers a completely free plan and a 14-day free trial on all of its paid plans. Its Business plan starts at around $6/month.
Sorted aims to help you increase your focus and accomplish more by combining tasks, calendar events, and notes into a unified timeline.
Sorted brings all the benefits of hyper-scheduling to your daily workflow across all your devices. It streamlines how you go about scheduling your days, making it effortless, flexible, and effective.
Further, It seamlessly integrates your events and tasks into one timeline, so you can manage your entire day from a single place.
Sorted helps you set a schedule for your day and decide what's important, what can wait, and what you realistically have time for.
You can use Auto Schedule inside the app to figure out what you can realistically get done in a day.
Sorted is built with flexibility in mind to adjust to your changing schedule. It's as dynamic as your day, with smart features to help you shift things around.
Core Features of Sorted
Effortless hyper-scheduling
Unified timeline
Scheduling flexibility with Magic Select, Time Ruler, and Calendar Drawer
Effective task organization
Available and synced on multiple devices
Sorted Pricing
Sorted is available on iOS and macOS, with a free version and a Pro version that costs $14.99 and $24.99 respectively.
Todoist is a productivity tool designed to help you stay on top of your tasks and manage your time effectively.
Todoist's ability to quickly capture and organize tasks is simply brilliant.
The Quick Add feature makes it easy to add tasks to your to-do list in just a few seconds, while recurring due dates help you remember deadlines and build habits.
Priority levels, favorites, and reminders help you focus your energy on the right things, while shared projects and delegated tasks allow you to share the workload with others and free up mental space.
Additionally, Todoist integrates with a variety of other apps and tools, such as Google Calendar and Zapier, making it a central hub for all of your work and tasks.
Todoist also provides a range of personalization options, allowing you to build your own task views to fit your unique style and workflow.
Boards, labels, filters, and themes all help you tailor your Todoist experience to your specific needs.
Core Features of Todoist
Quick task adding (responsive mobile widget)
Recurring due dates
Priority levels (colored flags)
Theme customization
Comments & file uploads
Todoist Karma
Integration with Google Calendar, Zapier, IFTTT, and more
Todoist Pricing
Todoist comes with a Free plan, a Pro plan ($5/month), and a Business plan ($8/month/user) at a monthly billing.
Final Pieces of Advice
We've taken a deep dive into the world of time-blocking and explored some of the best alternatives to Akiflow out there.
Whether you're a busy professional looking to streamline your workflow or a creative type seeking to optimize your time, there's something for everyone.
So, by all means, give these time-blocking alternatives a try.
See what works for you and what doesn't.
But don't forget to step back occasionally and reflect on what really matters.
In the end, it's not about how many tasks we can smash into our calendar, but how we choose to spend our precious time on this earth.
Now go and make the most of your time!