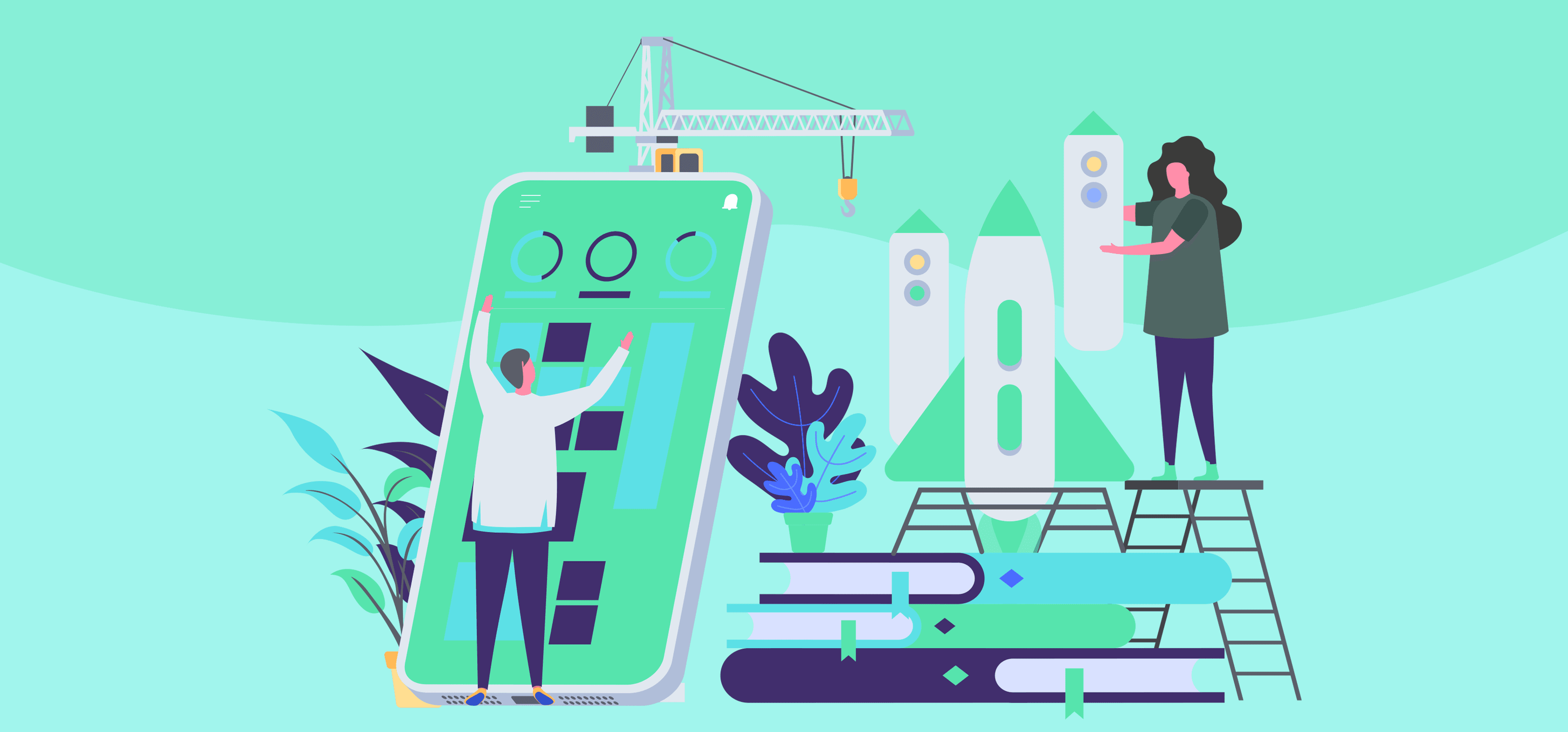 Every successful company starts with an idea.
You realize you can solve a problem, explore the market demand, gather initial capital, and launch your brand.
But to grow that idea into a profitable company, you may need a competitive team and more funding to support your venture.
A startup business plan can help you with that. You can use it to define your goals and describe your future expectation to show business viability.
It allows you to pitch your idea to the right person and share your long-term objectives.
Let's talk about business plans and how you can write one for your startup.
What is a Business Plan?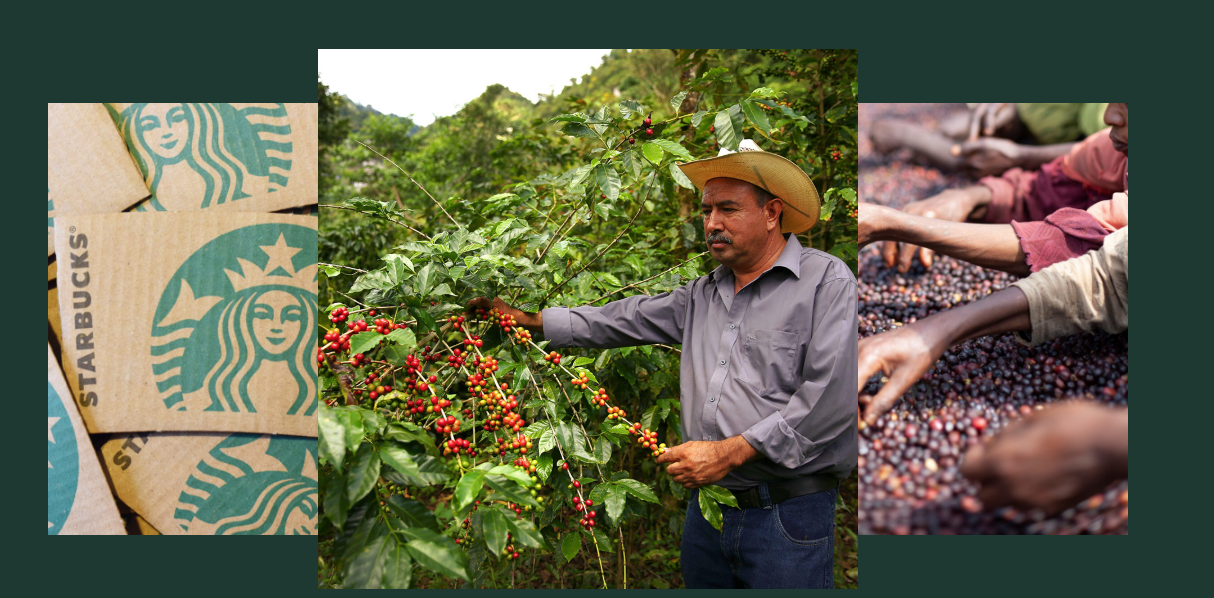 BP is an official document that outlines your company's main goals and the manner in which you'd achieve those goals. It shows your company's core information, organizational structure, operational challenges, and financial forecasts.
To put it simply, it tells you who you are, what are your future plans, where you'll obtain the finances to accomplish them, and how much profit/cost you should expect.
As an entrepreneur, you may have to produce several business plans over the years to meet specific goals.
For instance. If you decide to introduce a new product line, you might require a feasible report to see the viability of the project. If your objective is market expansion, you'd need strategic plans to execute it better. To distribute expenditure and income, you'd have to create operational plans annually.
For each long-term goal, companies draft specific business plans as a blueprint. A startup plan is similarly created as a blueprint for a new venture.
It's the first official proposal you write to summarize your brand mission, product demand, initial capital for the expenditures, and estimated revenues.
So, if you want to start, say, a maternity clothing boutique, your business plan would comprise your mission (exclusive store), customer segmentation (mother and friends), projected cash flows (expenditure and revenues), and funding requirements.
Why Do You Need a Startup Business Plan?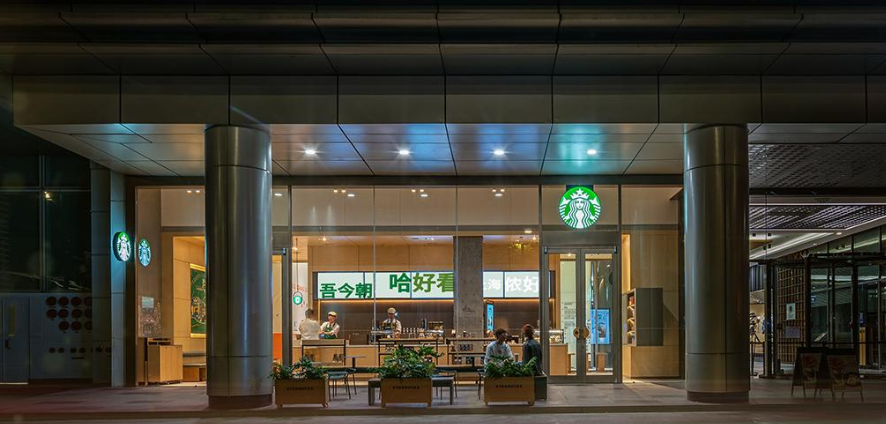 There are two reasons for creating a startup business plan.
The first and primary purpose of a BP is to attract investors and borrow loans from the bank.
Banks typically ask for official documents to see evidence of your ability to repay the loan. They look at your forecasted financials and market analysis to check whether you have a sustainable business before lending the credit.
Investors also don't generally sponsor anyone on a sales pitch alone. You need to "show" them how you plan to spend their funds and what they would get out of it. With a business plan, you can persuade them to invest in your venture.
The secondary reason is clarity.
Entrepreneurs usually have a good idea of where to start and how to generate income. But not everyone draws up a formal document to describe their execution strategy.
Business plans come into play when you and your team need a definite guideline to build your brand. With measurable goals, you can systematically reach each milestone with your team and stay on track.
That's why companies with well-structured business plans have comparatively a better success rate.
How to Write a Startup business plan (Step-by-Step Guide)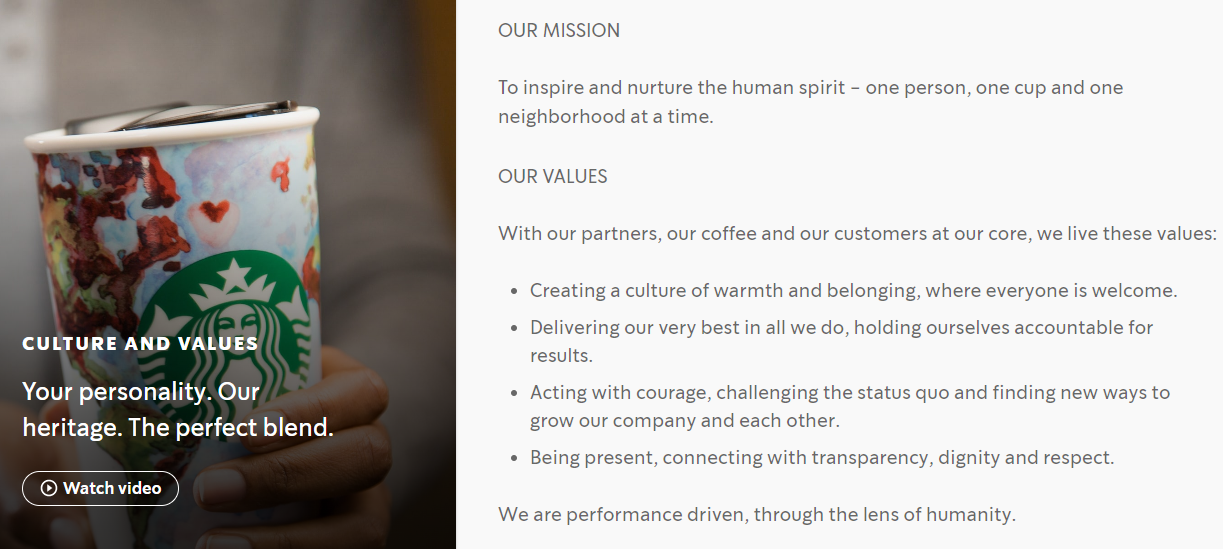 A business plan, in general, starts with an introduction to the company, followed by the product description, strategies, and finally the financial expectations.
But plans often change with the industry, organization size, and the nature of the product. So, tailor the structure as you see fit.
Here are the five basic components of a business plan.
1. Executive Summary and Company description
An executive summary is an opening paragraph that features the key points of your business plan. You briefly describe the reason for your company's launch, your intended market, main competitors, and future projections. The idea is to offer inventors some highlights for a quick review.
The company's summary is the next section that shows your business information, leadership, and organizational structure.
Here are a few things you should consider while drafting the summary;
What is the nature of your company?
What problem do your products solve?
Who is your target market?
What gives you a competitive advantage?
How will you start the operations?
What are your estimated costs and revenues?
What is your long-term goal?
2. Market Analysis
The market analysis covers the business opportunity, product demand, and the main competition. You identify the gap in the market, present your product as a solution, point out your target audience and share the value proposition.
Here are a few things you should consider while writing the market analysis;
Who's your primary and secondary market?
What are their pain points and motivation?
Who're your rivals?
What makes you different from them?
3. Product and Services
Once you've drafted your market analysis, briefly explain your product and services.
Include the hero features and describe how they solve your audience's problem. You should also add any legal requirement related to your product, like vendor agreement, patent, etc.
Here are a few things you should consider while writing the market analysis;
What is your product?
How does it work?
What is the price?
What is your distribution strategy?
4. Marketing and Sales Strategy
The market and sales section highlights the promotional campaigns, sales activities, and the overall budget for customer acquisition. You essentially share your marketing approach to reach your audience and generate sales.
Here are a few things you should consider while outlining your marketing and sales plan;
How to attract your target market?
How to persuade them to try your products?
How to turn them into long-term customers?
What is your budget?
5. Operational and Financial Plan
This last section is one of the most important parts of the business plan because it provides measurable data for the investors.
Add any relevant operational and financial data you think would help make your potential investors or internal management decision in your favor. Such as your daily operation process, inventory, suppliers, initial capital, and a 12-month projected financial statement.
Here are a few things you should consider while drafting your operational and financial plan;
What is your production method?
Who are your suppliers?
Who will handle your management and legal department?
What is your estimated initial and annual operating cost?
How would you distribute the funds?
When do you expect to reach breakeven and begin generating profit?
How much funding do you need for your startup?
Use charts to condense figures. It makes the information readable.
Two real-time examples of a Startup Business plan
I've picked two popular examples and applied the above points to help you understand the layout better. For simplicity, I've only featured the key parts of the plan as a demo.
Let's explore the examples.
1. Starbucks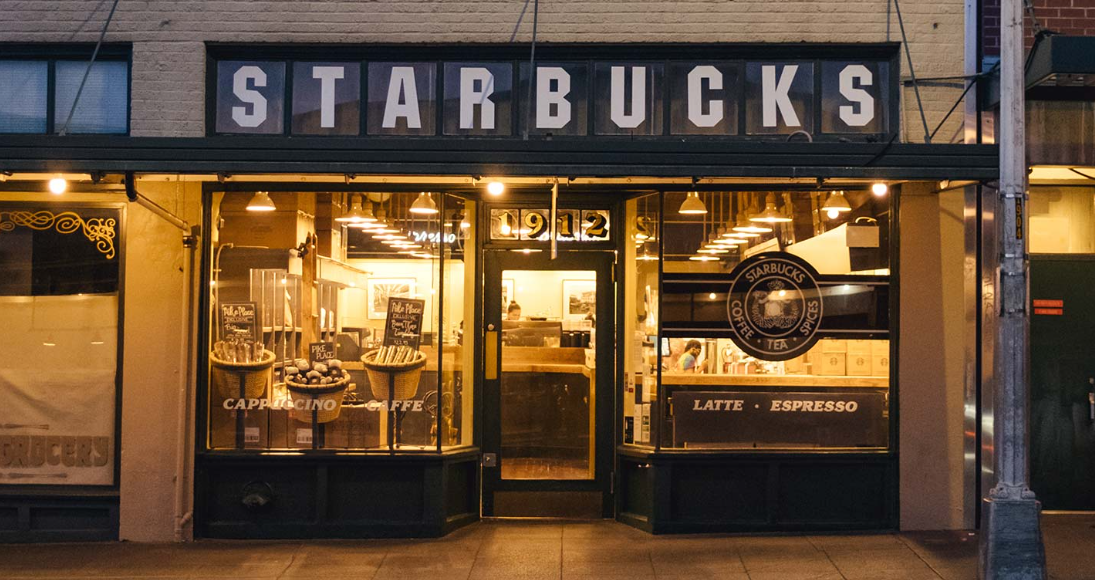 Starbucks is one of the largest multinational coffee chains that sell beverages, meals, and packaged coffee blends. Since 1971, it has expanded its business to 80 countries and gained a market cap of $112 billion.
Starbucks entered the market by creating the need for gourmet coffee. The coffee culture was still in the early stage and the founders identified the opportunity to introduce high-end coffee beans. The initial plan comprised taking a loan from the bank to fund the store, sourcing material from a coffee bean supplier, and generating foot traffic with brewed coffee samples.
While it worked, the profit margin was quite low.
Starbucks' business took off after Howard Schultz bought it and introduced hot beverages on the menu and focused on customer service. With a welcoming ambiance, friendly staff, and a wide range of products, Starbucks rose to popularity.
Over the years, its business plan naturally evolved with its aim, but the original goal remained the same—to offer premium coffee.
Below is the summary of its startup business plan and its implementation;
Excellent coffee, a community experience, and steady growth.
Starbucks aimed to sell high-quality products to a large audience and offer a sense of inclusion to its customers.
It has hit all three objectives by sourcing coffee directly from farmers, building a comfortable store layout, and opening outlets in different countries.
Interestingly, all three elements also helped Starbucks become an ethical brand. Today, it buys a certain percentage of its coffee beans from impoverished sectors to support the community and hire staff from different backgrounds.
People between the age of 25 and 40.
Starbucks' primary audience was white-collar working class and entrepreneurs. Later, it included students and socially active adults in its target market range.
Its stores are strategically located in commercial areas to increase its visibility, and it uses free Wi-Fi and a warm ambiance to attract people.
A diverse range of beverages, merchandise, and raw blends.
Starbucks source material from multiple suppliers and invests in its P&D department to periodically introduce fresh flavors. The prices of the items are slightly higher to promote them as premium products.
Neighboring coffee joints.
The competitive advantage Starbucks had at that time was product quality. Now, its major rivals are McDonald's and Dunkin Donut, and Starbucks stands out with its product diversity and customer service.
Banding, word of mouth, and print media were its primary channels for a successful store launch.
The promotion strategy later extended to store layout and digital channels.
Original funding and operational expenses were generated through personal accounts and loans.
The founders secured $5000 from the bank and contributed their own funds to bootstrap their business. A few years later, it raised capital with shares.
 2. Netflix
Netflix is a subscription-based streaming website that offers you access to versatile movies and TV series. It is one of the most watched platforms despite major competition and entertains a large number of subscribers.
What's worth noting is that almost half of its audience uses it for free because of the way its business model is built. Yet it has amassed 221 million paid subscribers and continues to grow its customer base each year.
Netflix had a good start as a DVD rental service in 1997. The competition was low and the idea of DVD mail delivery appealed to many people.
The co-founder Hastings launched Netflix with its previous company's sales and continued the rental model for two years before evolving it into a subscription-based service. In 2002, Netflix went public and generated $82 million in capital from the initial offering. It has been growing since then.
Below is the summary of its startup business plan and its implementation;
To entertain the world.
Netflix strove to make movies and TV series accessible to everybody and had done it by making the payment process simple.
The major hurdle subscription-based sites typically encounter is the payment gateway limitation. Netflix has removed the problem by partnering with global payment processors.
People between the age of 16 and 60.
Netflix's customer segmentation is based mainly on user behavior and lifestyle.
It targeted tech-savvy individuals in the early days, with the assumption they would be more inclined to try the new subscription-based concept. Which turned out to be accurate.
The secondary target market was busy professionals who loved to watch movies but can't spare time for theaters.
Since the product nature was novel, it took some time for Netflix to build its customer base.
Memberships.
Netflix's original products solved the problem of expensive DVD rentals. Its value proposition was fast delivery and pricing.
Today, it offers multiple user accounts on its different subscription tiers. People can watch and share their accounts with friends for a fixed monthly fee.
During the time of its launch, Netflix's biggest rival was Blockbuster. But Netflix's had the smart team and funds to beat its competitors.
The founders bought titles in bulk to provide a wide range of entertainment content in a single platform.
The sales website and free trials were Netflix's primary marketing and sales strategies.
Hastings injected $2.5 million as initial capital to launch around 1000 selections and hired 30 employees. Afterward, he raised funding from IPO and debt financing.
Conclusion
A startup business plan would no doubt seem a bit intimidating at first.
But once you inspect the sections, you'll soon recognize the logical breakdown of the data.
Business is partially technical, but mostly common sense. The plan also reflects the same thing—only in a more formal way. If you feel overwhelmed, engage a cost accountant for financial projections.
Here's the checklist for a quick review;
Executive summary and company description.
Market analysis.
Product and services.
Marketing and Sales strategy.
Operations and financials.
Make sure you've included all the above points in your business plan. Good luck!