Working from home has been more and more popular in recent years. It offers flexibility, a better work-life balance, and shorter commute times.
Additionally, it presents particular challenges in terms of carrying on with productivity.
While working remotely as opposed to in a traditional office environment, it can be disruptive to keep to routines and challenging to discern between personal and business life.
It could be challenging for people to stay focused, motivated, and organized as a result.
It's critical to put effective techniques into place and create a productive work environment in order to get beyond these obstacles and increase productivity while working remotely.
This article will provide readers with 31 useful suggestions for maximizing productivity while working remotely.
These tips cover a wide range of subjects, such as setting up a separate workstation, formulating specific goals, planning activities, and using productivity tools.
We'll examine strategies for managing interpersonal interactions and teamwork, enhancing focus, maintaining work-life balance, and taking care of our physical and emotional well-being.
We'll also look at important components like tracking development, acquiring new skills, and lifelong learning.
These suggestions will assist remote workers in increasing their output, maintaining their engagement, and advancing their careers.
Recognizing that remote work has its own set of difficulties is vital.
However, with the appropriate approaches and outlook, people can succeed in this environment.
The advice in this article can help remote employees establish a productive routine, deal with distractions, and use technology to remain in touch with their coworkers.
Keep in mind that productivity is a journey that needs constant adaptation and development.
Let's begin.
Creating a Productive Workspace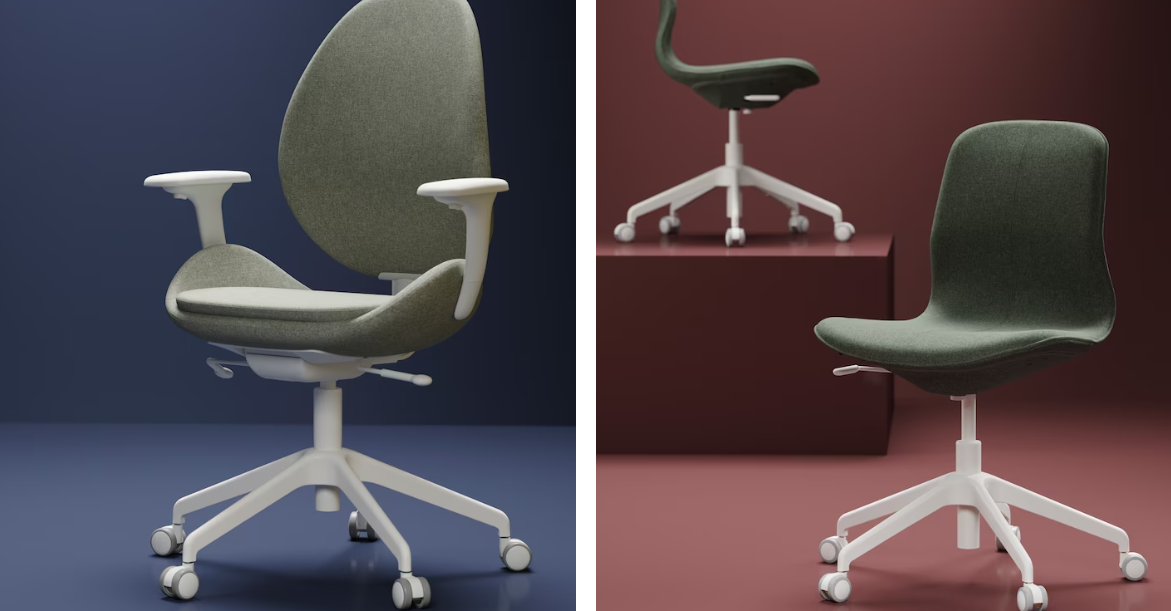 1. Setting Up a Dedicated Workspace
For remote employees to create a conducive environment for productivity, a designated workplace is essential.
Pick a space in your house that you can use exclusively for business.
To focus and maintain organization, this makes it easier for you to mentally separate your personal life from your work life.
Having a designated location, whether it be a spare room, an empty space in your living room, or a home office, helps you to mentally shift into work mode when you enter that area.
2. Setting up a comfortable workspace via ergonomics
For your comfort and productivity, ergonomically sound workstation design is crucial.
Purchase an ergonomic chair that supports your lumbar region and encourages excellent posture.
Make sure your workstation is at a comfortable height to prevent neck and shoulder pain.
To reduce eye strain, place your computer monitor at eye level. Maintain a comfortable position for your arms and wrists while using the keyboard and mouse. A clean, well-organized workstation encourages concentration and productivity.
3. Distractions must be removed in order to foster a focused environment.
Distractions must be minimized as much as possible in order to foster a concentrated work atmosphere. Use noise-canceling headphones or background music to reduce noise interruptions.
Inform your family or housemates of your working hours and ask for their support in preserving a calm environment.
Close idle browser tabs and turn off phone alerts to reduce distractions. Use productivity tools that block distracting websites while working, such as browser add-ons.
By creating a distraction-free atmosphere, you can increase your attention and productivity.
Establishing a Productive Routine
1. The Value of a Daily Schedule
To retain productivity and efficiently manage their workday, remote employees must have a regular routine.
You can start each day with a clear strategy thanks to the stability and familiarity that a routine helps to establish.
It establishes the tone for your work while ensuring that you prioritize important activities and strike a good work-life balance.
2. Clearly stating the hours of work
To create limits and retain a feeling of organization, it is essential to set distinct working hours when conducting remote work.
Establish the beginning and ending times of your workday and let your coworkers and family know what they are.
You can manage expectations and prevent work from encroaching on your personal time by specifying your working hours in detail.
3. Planning breaks and using time management strategies
Maintaining attention and productivity throughout the day requires planning breaks and using efficient time management strategies.
Consider putting these procedures into practice:
Time Blocking: Set out separate time blocks for various projects or types of work to help you prioritize and maintain attention on each one.
Pomodoro Technique: Work for 25 minutes at a time in concentrated intervals, with a 5-minute rest in between. Take a lengthier pause of between 15 and 30 minutes after finishing a set of intervals.
Micro-breaks: Every hour or so, take a brief pause to stretch, unwind, or engage in a small physical exercise. These small breaks can increase productivity and re-energize you.
Avoiding Multitasking: To sustain attention and productivity, concentrate on one activity at a time. Trying to multitask might result in less productivity and more mistakes.
Prioritizing tasks and establishing clear goals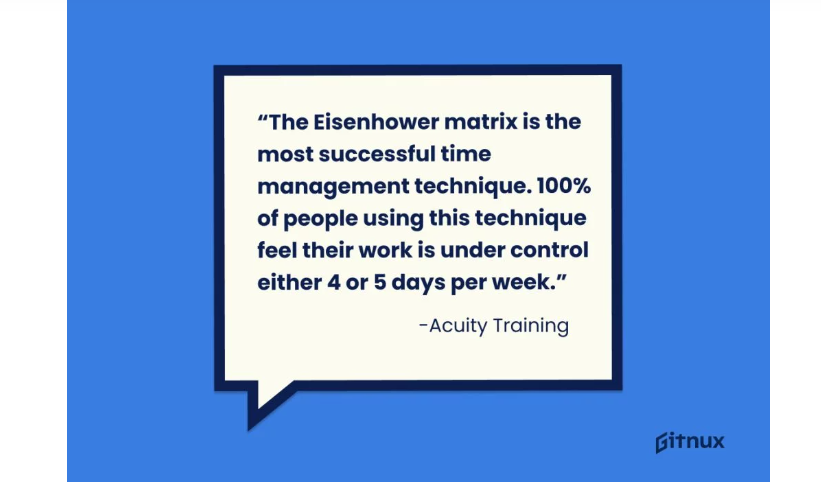 1. Setting Targets for Greater Productivity
The key to maximizing productivity while working remotely is to set specific goals.
Your efforts will be guided towards particular objectives by well-defined goals, which provide you with focus and direction.
You can remain motivated, monitor progress, and keep a feeling of purpose in your job by setting quantifiable and realistic goals.
2. Methods for Setting Goals That Work
Consider using the following strategies to properly define goals:
SMART Goals: Establish objectives that are Time-bound, Specific, Measurable, Achievable, Relevant, and Specific. This structure guarantees clarity and aids in helping you come up with practical, doable goals.
Break Down Goals: Break up bigger ambitions into more doable, smaller chores. This makes it easier for you to monitor your progress and gives you a sense of satisfaction as you finish each activity.
Regular Review: Review and reevaluate your objectives often to make sure they still fit your priorities and circumstances. To keep on course and remain relevant, modify them as required.
3. Task Prioritization for Maximum Productivity
Setting priorities is essential for increasing productivity and concentrating on high-value jobs.
Take into account the following methods:
Eisenhower Matrix: Do First (important and urgent), Schedule (important but not urgent), delegate (important but not urgent), and eliminate (neither urgent nor important) are the four quadrants you should group jobs into based on their significance and urgency. This enables you to efficiently prioritize jobs.
ABC Method: Give tasks a priority by designating them with the letters A (high priority), B (medium priority), or C (low priority). You can focus first on the most important tasks thanks to this categorization.
Time Constraints: When setting work priorities, consider deadlines and time restrictions. Tasks with impending deadlines or more relevance should receive more time.
Employing Methods and Tools for Productivity
1. Introduction to Digital Productivity Tools
There are tons of productivity tools available in the digital era to improve the effectiveness of remote work.
These technologies help enhance cooperation, organize work more effectively, and simplify processes.
Digital productivity tools, which vary from task management applications to note-taking programs and communication platforms such tool is Notion, provide a wide range of functions to help remote employees with their everyday chores.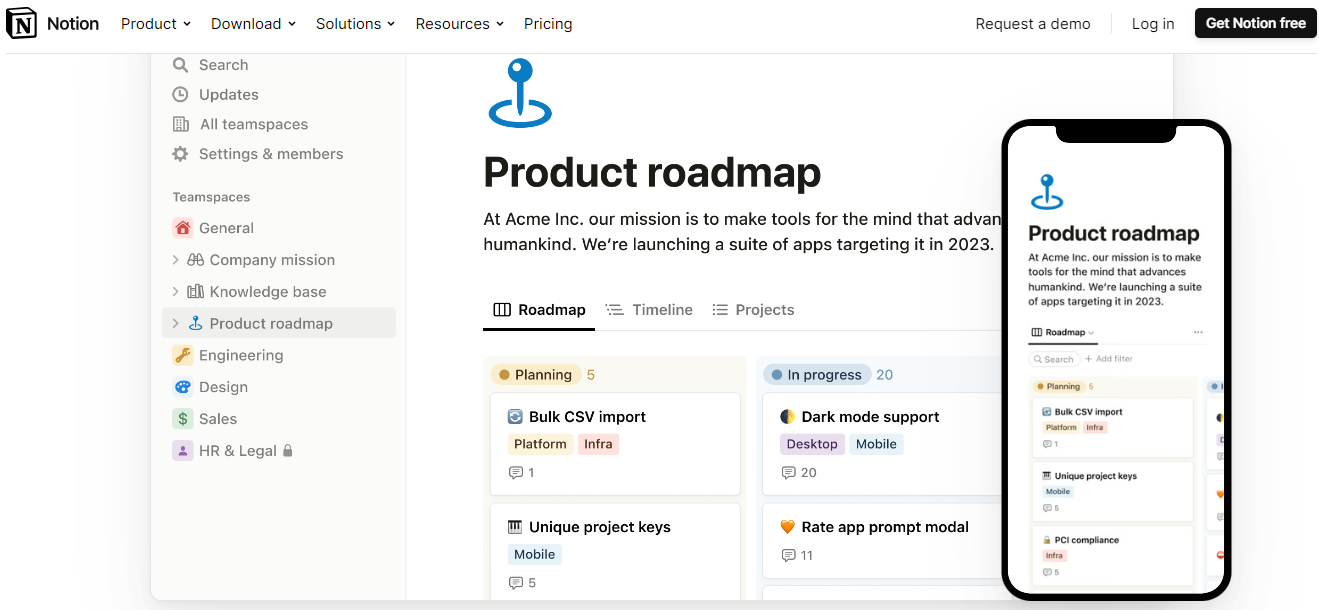 2. Software for Project Management that Promotes Collaboration
For remote teams, project management software is an invaluable tool that facilitates effective planning and smooth communication.
These tools let you create and manage tasks, delegate tasks, establish due dates, and monitor progress.
Project management software promotes productive cooperation and keeps everyone on the same page with features like shared calendars, file sharing, and real-time communication.
3. Task management and time-tracking applications
For remote professionals who want to properly manage their time and keep on top of their tasks, time tracking, and task management tools are crucial.
With the help of these applications, you can track and evaluate how you spend your time, create alerts for critical dates, and divide activities into smaller subtasks for better organization.
Apps for task management and time monitoring can help you remain focused, meet deadlines, and be more productive by providing features like notifications and progress tracking.
Organizing Collaboration and Communication
1. Effective Communication Is Crucial for Remote Teams
To work effectively and accomplish their common goals, remote teams must have effective communication.
Building trust, fostering productive collaboration, and ensuring that everyone is in agreement with the project's goals are all made possible through timely and clear communication.
Effective communication becomes even more important to bridge the gap and maintain a cohesive team in a remote work environment when face-to-face engagement is restricted.
2. Making Use of Video Conferences and Online Meetings
Remote team cooperation is greatly aided by video conferencing and online meetings. Face-to-face communication is made possible through these technologies, allowing team members to communicate visibly and in real time.
Through video conferencing, distant team members can better communicate, comprehend one another, and establish greater rapport.
Despite the geographical distance, they build a sense of oneness by offering possibilities for brainstorming, decision-making, and idea exchange.
3. Team Communication Through Chat Apps and Collaboration Platforms
Collaboration platforms and chat applications provide practical avenues for continuing team involvement and prompt communication.
These solutions enable team conversations, file sharing, and real-time messaging, enabling seamless cooperation across distances.
These systems improve productivity and assist remote teams in maintaining communication throughout the workday with features including chat history, threaded chats, and connections with other productivity tools, one such tool is Slack.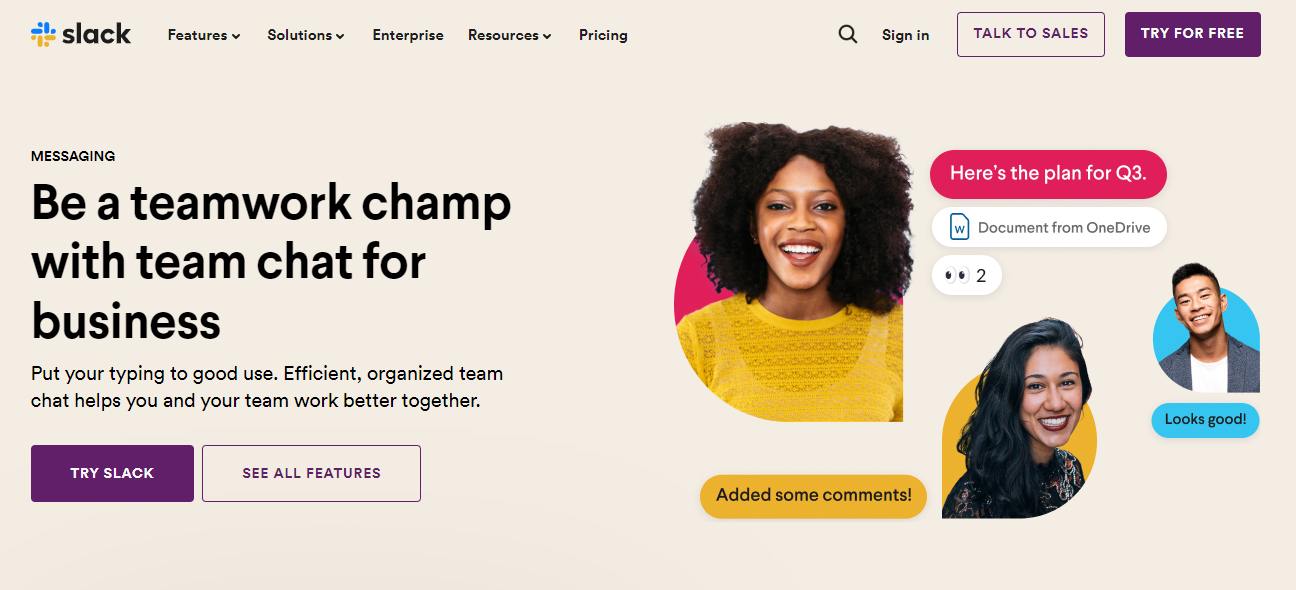 Focus Improvement and Procrastination Prevention
1. Tips for Staying Concentrated While Working Remotely
Working remotely might make it difficult to stay focused, but using good strategies can keep you on task. Think about the following tactics:
For each work or project, specify your goals in detail to help you keep focused on what needs to get done.
Establish a focused workstation free from interruptions like social media, individual errands, or housework.
Set up certain time slots for various projects or types of work so that you can devote all of your attention to one at a time.
Use programs that block distracting websites or generate background noise to improve focus.
2. Keeping on track while avoiding multitasking
While multitasking may appear to be beneficial, it frequently results in diminished attention and effectiveness. Stay on course and avoid multitasking by:
Prior to beginning additional work, prioritize the tasks that are most crucial to finish.
One task at a time should receive your total attention, focus, and effort.
Limit interruptions by establishing boundaries, disabling notifications, and letting family and friends know when you're free.
3. Staying Motivated and Overcoming Procrastination
Productivity can suffer from procrastination. To get over it and maintain motivation:
To make larger activities less intimidating and more attainable, break them down into smaller, more achievable subtasks.
Even if there are no outward deadlines, set internal ones for yourself to maintain motivation.
With a buddy or trusted colleague who can keep you accountable and offer support, discuss your goals and progress.
Maintaining Work-Life Balance
1. Creating Boundaries Between Your Personal and Professional Lives
Maintaining a healthy work-life balance depends on setting up clear boundaries between work and personal life.
People can successfully divide their professional and personal tasks by setting aside particular times and locations for work and personal activities.
Making a conceptual difference between work and play by designating specific work hours and setting up a specific workplace might be beneficial.
Avoiding work-related tasks or stress in personal time is vital since doing so might cause burnout and broken relationships.
By setting limits, people can safeguard their personal time, which enables unwinding, self-care, and participation in activities outside of work.
2. Making Your Availability Known to Your Family and Friends
To achieve a healthy work-life balance, family, and friends must be effectively communicated with.
People can handle expectations and avoid misunderstandings by being explicit about their availability.
Open communication with loved ones about job obligations, deadlines, and any possible interference with personal activities is crucial.
By disclosing work schedules and deadlines, family and friends are better able to comprehend the demands of the individual's job and adjust their own calendars appropriately.
People can reduce stress and sustain harmonious relationships by having reasonable expectations and being open about availability.
3. Time-management strategies for balancing work and personal obligations
Forging a balance between professional and personal obligations requires the application of competent time management strategies.
Prioritization is essential; list the things that are most urgently important and concentrate on them first.
You can successfully organize and manage your tasks by making a to-do list or using productivity applications.
Time-blocking tactics can also be used to set aside particular blocks of time for work and leisure pursuits.
Incorporate rest and recharge periods into your agenda.
Maintaining One's Health both Physically and Mentally
1. The Value of Self-Care When Working Remotely
In order to preserve physical and emotional health when working remotely, self-care is essential.
When working from home, it's simple to conflate work and personal life, which might result in fatigue.
Making self-care a priority ensures that you are in the optimum physical and mental condition to handle your work successfully.
2. Including Breaks for Exercise and Movement
For remote employees to keep active and preserve excellent physical health, regular exercise, and mobility breaks are vital.
Whether it's a morning workout, a yoga class, or a stroll during breaks, squeeze some form of exercise into your daily plan.
These exercises not only increase your physical fitness but also your mental clarity, stamina, and general well-being.
3. Techniques for Managing Stress and Integrating Work and Life
Unusual stresses associated with remote employment include isolation, a lack of clear boundaries, and an increase in effort.
To preserve work-life balance and handle stress:
To reduce stress and increase attention, use mindfulness techniques like meditation or deep breathing exercises.
By establishing set working hours and designating time for leisure and personal pursuits, you can clearly define the boundaries between your personal and professional lives.
Include brief rest periods and leisure time throughout your workweek to rejuvenate, unwind, and partake in enjoyable pursuits.
Actively participate in online social interactions with coworkers, friends, and family to reduce loneliness and promote a feeling of community.
Skills development and ongoing learning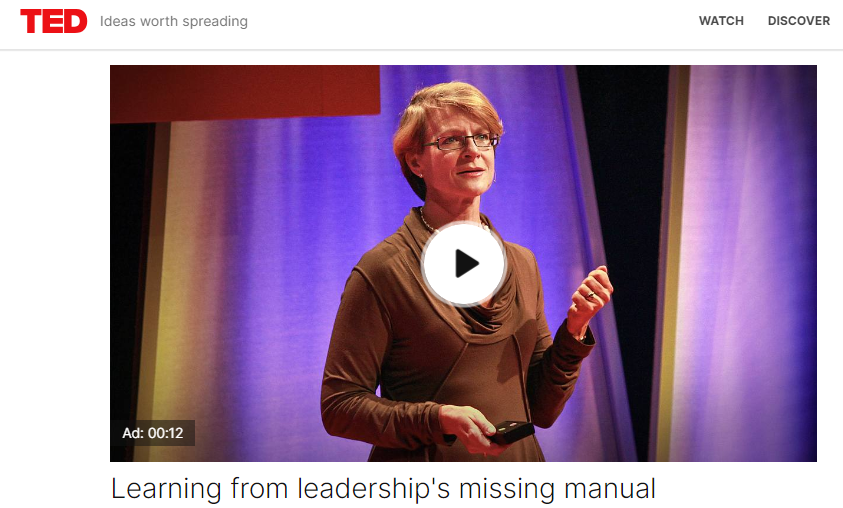 1. Examining Career Development Opportunities While Working Remotely
People who work remotely have a special chance to engage in their personal and professional development.
Adopting a culture of continuous learning enables remote employees to stay current, change with emerging trends, and improve their skill sets.
It helps them to enhance their knowledge and expertise and stay competitive in their industry.
2. Webinars, online classes, and educational resources
There are many online classes, webinars, and learning resources readily available, which is one benefit of working remotely.
Utilize these resources to broaden your knowledge, learn new things, or discover new interests.
Numerous lectures and courses covering a wide range of subjects are available on websites like Coursera, LinkedIn Learning, and TED Talks.
3. Keeping updated with market trends and technological advancements
In a world that is changing quickly, keeping abreast of market trends and technological developments is important for career progress.
For information and engagement, remote employees can use digital resources including blogs, podcasts, and professional networks.
Maintain up-to-date knowledge by actively seeking out pertinent content, taking part in online conferences or industry forums, and having conversations.
Monitoring and Celebrating Progress
1. Tracking Productivity and Progress Techniques
To evaluate their performance and make the required modifications, remote employees must keep track of their productivity and advancement.
Think about the following techniques:
Monitor your development towards the milestones and goals you've set. Keep a record of work performed, deadlines fulfilled, and goals accomplished.
Keep track of your time usage to spot areas for improvement, monitor productivity trends, and make wise time allocation choices.
Use task management tools that enable you to measure time spent on certain tasks and activities, monitor task completion, and examine productivity patterns.
2. Celebrating Significant Achievements
To stay motivated and recognize your successes, it's crucial to celebrate milestones and wins. Spend some time appreciating and acknowledging your progress.
This might involve praising yourself when you finish difficult work, telling your colleagues about your successes, or taking time to consider how you've improved over a project.
Celebrations raise spirits and foster a healthy work atmosphere.
3. Recognizing Personal Improvement and Growth
In addition to marking accomplishments, it's important to acknowledge personal development. Consider how you have acquired new abilities, overcame difficulties, or obtained priceless experience.
Consider keeping a diary or other record of your professional development, including achievements, criticism you've had, and lessons you've learned.
Recognizing personal growth brings satisfaction and promotes ongoing development.
Conclusion
In conclusion, remote working from home gives tremendous flexibility and benefits, but it also has a unique set of difficulties.
But by putting the 31 greatest productivity techniques into practice, people can get beyond these obstacles and succeed in their remote work settings.
Every suggestion in this list is essential for increasing productivity and preserving a healthy work-life balance, from defining clear objectives and developing a routine to using productivity tools and managing communication.
Long-term success in remote work also depends on maintaining one's physical and mental health, learning continuously, and monitoring progress.
Remote employees can realize their full potential, accomplish their objectives, and thrive in the remote work environment by accepting these suggestions and tailoring them to specific circumstances.
Remember, productivity is a journey, and remote employees can steadily increase their effectiveness and experience career fulfillment with commitment and discipline.