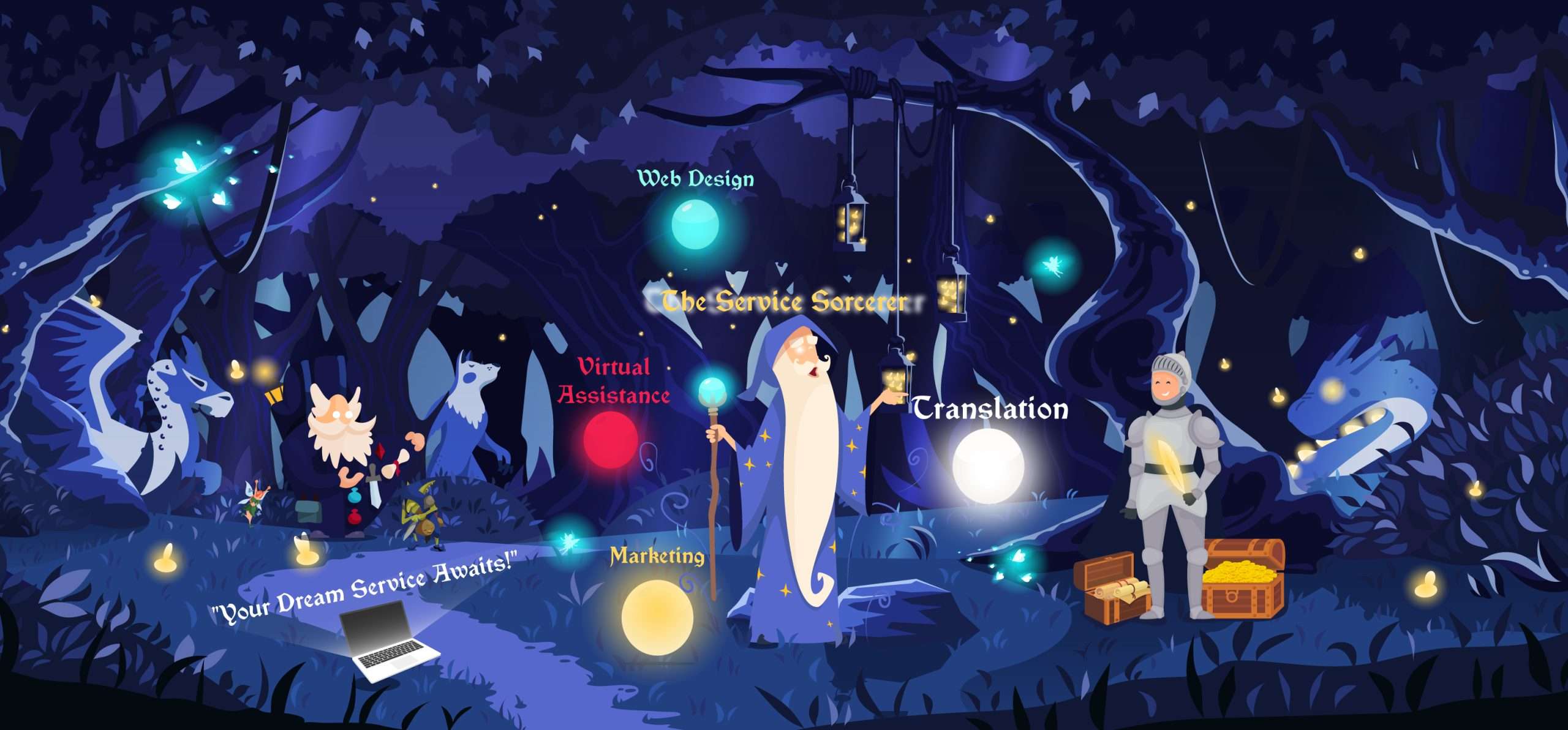 Drop servicing is a lucrative business idea for emerging entrepreneurs and professionals who are looking into budget-friendly online ventures.
It's an incredibly flexible business model that can be launched without any particular skill or heavy investments.
In this article, you'll discover everything about drop servicing and get a step-by-step guide on how to set up your business.
I have also included some of the top niches well-suited for drop servicing.
What is Drop Servicing?
Drop Servicing is a B2B outsourcing business where the company buys services from independent contractors/freelancers and sells them to customers.
Or, in simple terms, you take up work projects from clients, and instead of doing it yourself, you hire freelancers to do it for you.
Think of it as drop shipping—only, in this case, you're selling digital services instead of physical products.
The moniker "drop servicing", in fact, is derived from "drop shipping" after the latter became a well-recognized term in the e-commerce industry.
[You might also recognize it as service flipping, digital flipping, white labeling, and service arbitrage. They are essentially the same thing.]
The drop servicing business model is as old as trading, but its name and usage have evolved over the years to fit the market trends.
Today, any reselling of digital services typically comes under drop-servicing.
How Does It Work?
Drop Servicing works similarly to any reselling service business.
You pitch your products to attract clients.
Negotiate contract and payment terms.
Outsource projects to contractors and agencies.
Deliver the project to get paid.
Take a cut from the sales as your commission and pay the remaining amount to contractors.
This may sound overly simple, but drop servicing, in essence, is really that simple. The complications generally occur in the execution phase, which is pretty much given in any service business.
But let me explain the concept with a sample example.
Suppose, you sell graphics designing services, and one of your clients is a book publisher.
You got a project worth $2500 for a couple of book cover designs and subcontracted it to a freelancer in your retainer for $1500.
Once you delivered the project and received the payment, you transferred the agreed amount to the freelancer and took the remaining $1000 as your profit.
This is essentially how the drop servicing works.
What Skills Do You Need for Drop Servicing?
You don't need any qualifications or perquisites to get into the drop-servicing business.
Drop servicing isn't a technical field. It's merely a business model that gives you profit from reselling. Anyone with basic business knowledge or good selling skills can run a drop-servicing company.
Take Dylan Sigley, for example.
Dylan Sigley is the founder of Drop Servicing Blueprint.
He worked at a call center in New Zealand before he dived into this business. He made a lot of money from his ventures, and now, coaches emerging entrepreneurs on drop servicing.
That said, if you do have the related skills, you stand a better chance of making this business model work.
For instance. If you're a service provider yourself—say web developer—and enjoys a good reputation on freelancing platforms, you can become an agent and outsource your work.
Since you're already familiar with the technical aspects of the job, you can easily regulate the projects and troubleshoot unexpected complications.
I read an article about a freelance copywriter who did exactly that and generated $1.7 million from her drop-servicing business.
Copywriter, Georgia Austin started freelancing as a content writer on a popular service marketplace, Fiverr, back in 2020.
Within a year, she was earning $20k a month on average — which is impressive in itself, given the fact freelancers there rarely make more than $100 a month.
As the demand for her services increased, she branched out and started outsourcing her projects to other freelancers.
Within two years, she made millions from drop servicing.
Is Drop Servicing Risky?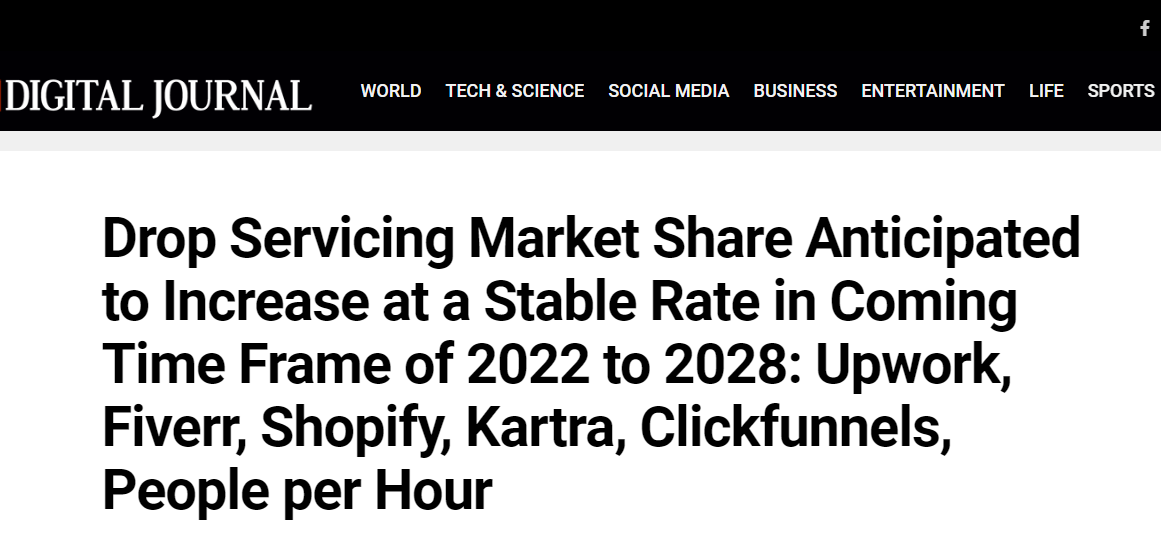 Drop servicing is highly profitable and comparatively easier to manage and grow.
But it's technically a business, and every business comes attached with certain risks.
There's a strong possibility you may face quality control issues at unexpected times. For instance, the contractor might deliver poor quality or not deliver the project at all—yes, that happens.
For such situations, agents generally keep multiple freelancers on retainer and add grace days in their deadlines for contingencies.
Another risk your business may time to time be exposed to is copyright infringement. Freelancers can claim ownership of the product and re-sell the same to other clients.
It's always advisable to put clear terms in the agreement to avoid legal problems. That way, you can protect yourself while providing fair terms to contractors.
Nine Best Drop Servicing Ideas
Drop Servicing is a flexible business model. You can practically resell any digital product as long as there's a target market for it.
But some services are comparatively more in demand and generate high-profit margins than others.
With that in mind, I have compiled a list of top niches you can choose for drop servicing.
All the listed skills are trending and lucrative.
1. Content Writing
Content writing is one of the most common yet sought-after digital services.
75% of well-established companies typically outsource their content writing projects, which makes it an excellent option for drop servicing.
The top writing services you can offer to clients are; blogs, sales copy, scripts, and books. Some companies also hire independent contractors for technical content, like grant writing.
2. Graphic Designing
Graphic designing covers a diverse range of skills.
People hire designers for versatile projects like branding, illustrations, posters, game visuals, print designs, and more.
It's the top 9th business service, and nearly 90% of the work is outsourced to freelancers.
Consider exploring this field for drop servicing.
3. Web Development and IT
Web development and IT involves programming and support.
It includes anything from WordPress website designing and software development to cybersecurity and upgrades.
Remote work has made it incredibly easier for software engineers to sell programming and tech- services online to B2B customers. You can leverage it to resell their skills and earn profits.
4. SEO
Search Engine Optimization (SEO) is a marketing service that involves on-page and off-page strategies to improve site visibility.
As half of the traffic comes from search engines, companies keep a considerable amount of their marketing budget for SEO.
If you go for this service, you can make around $1500 from retainer fees and about $100 per hour. On top of it, you can generate $2500 to $5000 from one-time projects.
5. Social media Management
Social media management is another service you can pick for drop servicing.
With the rise in social media usage, the demand for social media managers has grown significantly in the last few years, bringing lucrative opportunities for agencies.
By choosing this niche, you can generate between $1500 and $25000 and make a steady stream of income.
6. Digital Marketing
A lot of companies prefer to hire agencies for digital marketing because it includes a variety of strategies and techniques.
Digital marketing comprises advertisements, lead nurturing activities, conversion campaigns, and customer services, not to mention the multiple campaigns for different advertising channels.
This requires the need for more resources, which might not be a viable option for many.
You can fill that gap by providing tailored digital marketing services. You can even include SEO and social media management in the package to make your product attractive.
7. Data entry
Data entry has a huge market.
Every business operation requires some kind of data extraction, processing, cleaning, and feeding. But many find it time-consuming and often outsource basic data entry jobs to freelancers and agencies.
You can hire a large workforce for data entry and make money through bulk work.
While it is a low-profit product, it doesn't require specific skills. Which means you won't face any shortage of contractors.
8. Video Animation
Explainer whiteboard videos, 2d animation, and motion graphics are some projects companies subcontract to third-party services providers to save costs.
This field has a lot of potential for profits because almost 59% of brands use animation in videos to promote their products.
You can earn $5 to 8k on average from one explainer video.
9. Voiceover and audio content
The voiceover industry is worth USD$4.4 billion.
There's a great demand for voiceover actors for projects like book narrations, explainer videos, online advertisements, and podcasts.
The translation trend has also increased with digitalization. An average translator gets around $23 to $25 per hour, and agencies can charge even more.
Both are profitable niches for drop servicing.
How to Start a Drop Servicing Business
Drop servicing is low-maintenance. You can easily launch your business with a single website and a small budget for contractors.
But it's smart to plan everything before taking on projects to avoid unnecessary complications.
Below is a four-step guide on how to properly start your drop servicing business.
1. Choose Your Service (Product)
First and foremost, you should consider what type of service you want to sell.
Drop servicing business includes several digital products, from content writing and digital marketing to video production and graphics. I have mentioned a few top niches above, but there are plenty of other products you can offer to your customers.
I recommend conducting preliminary research on top niches and starting with one product initially. It would simplify the project pricing and terms and allow you to keep your focus on business.
You can always expand your product line and sell multiple services later.
2. Set up a Point of Contact 
After choosing your product, the next step is to set up a point of contact for clients and contractors.
Two ideal channels you can use are; a website and LinkedIn.
Your website will increase the legitimacy of the business and help you showcase your services. While LinkedIn will strengthen your credibility and enable you to build connections.
You can create a website on WordPress and add payment integrations through plugins.
WordPress generally shares guides and tutorials, but you avoid the hassle by hiring a developer to set up a proper website.
3. Recruit Freelancers/Independent Contractors
Once your website is running, you should find a team of freelancers.
The most common places to hire independent contractors are marketplaces like Fiverr and Upwork.
Freelancer platforms typically follow proper procedures and established practices. They're secure channels for engaging independent contractors.
You can also try white-label fulfillment companies. They are reseller agencies that have teams for project management.
One other channel you can pursue to engage freelancers is LinkedIn.
You can build a professional network of contacts there to keep a pool of resources on hand.
Be sure to invest a little budget on trial runs. It's a little hard to verify the legitimacy of a freelancer's experience, and running a few sample projects will help you test their skills and work ethics.
4. Find Clients
The last step is to make your business known to attract clients.
You can run paid advertisements on Google and social media to generate leads, or send cold emails on LinkedIn.
Alternatively, you can offer free services to a select few and increase your reach through word of mouth. Referral services almost always generate quality leads.
Social media engagement is also a good strategy to establish your credibility and find clients. People often choose agencies with a solid social media presence.
PRO TIP: If you want to speed up the process, you can create accounts on freelance marketplaces and grab long-term projects. Here are some of the platforms to explore.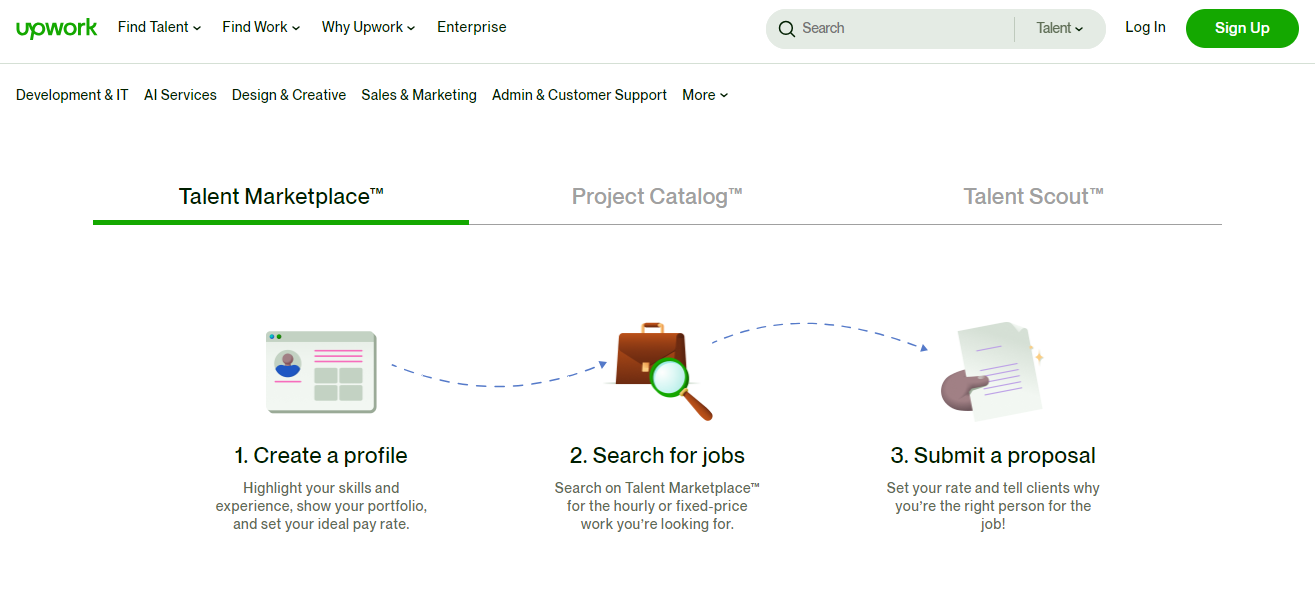 Conclusion—Pros and Cons of Drop Servicing
I am concluding this article with a list of pros and cons to summarize drop servicing.
Drop servicing can be an incredibly successful business with the right approach and the right resources. By understanding the upsides and downsides of this model, you can make a well-informed decision.
Drop Servicing Pros
No necessary skill is required for drop servicing.
It has a low startup cost and a high-profit margin.
You can manage the operations remotely.
Drop Servicing Cons
Finding reliable contractors and good clients is tough.
Managing quality and deliveries can become challenging sometimes.
Remote operations can cause communication issues.
Keep these points in mind while planning your drop-servicing business. Good luck!