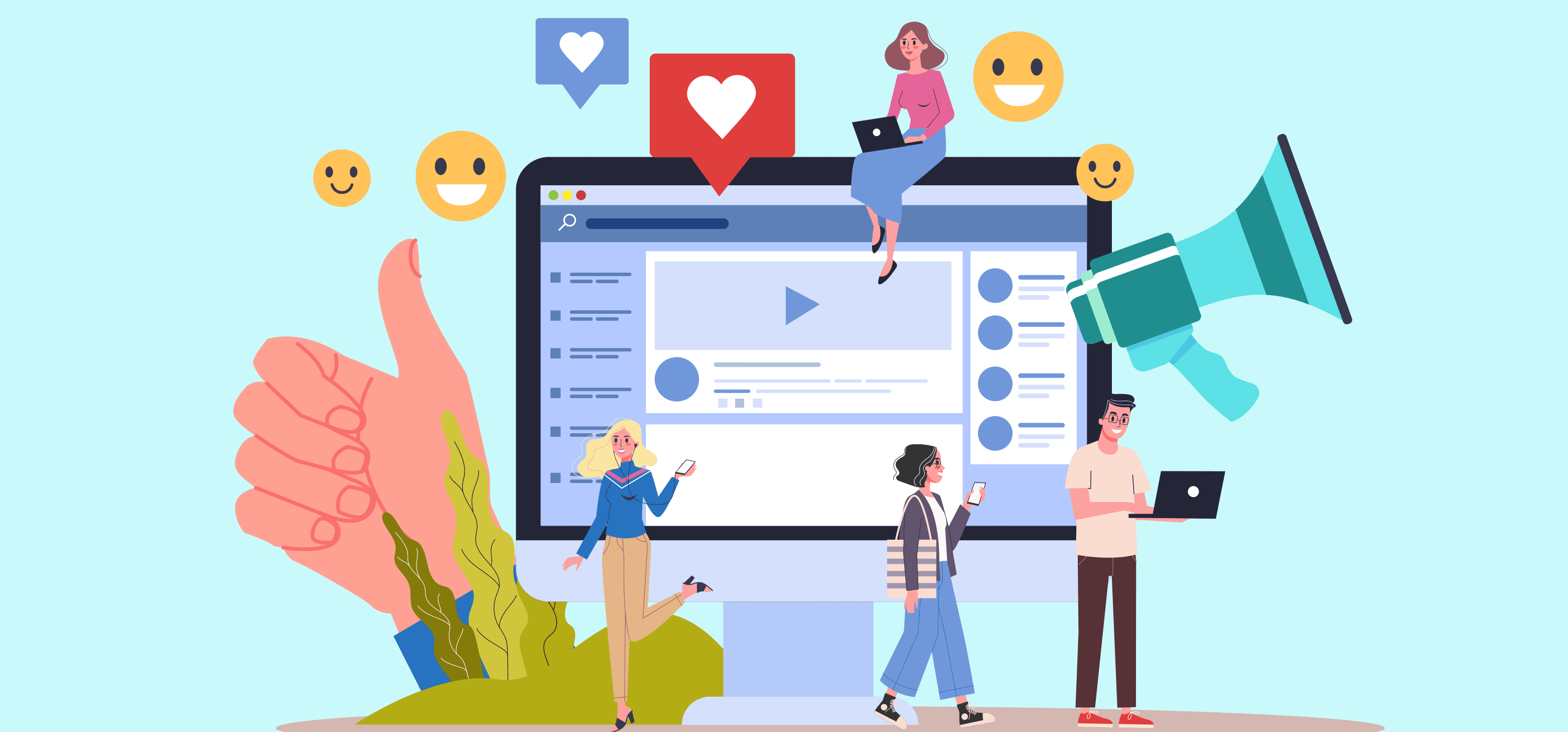 Implementing social media strategies across multiple platforms and managing them is a tough job. You're responsible for developing monthly planners, running multi-channel campaigns, engaging fans, and much more.
With social media management tools, you can smoothly operate several profiles and successfully execute your strategies.
In this article, I've covered some of the best software products for social media managers. Let's explore their features to understand how they can help you improve your workflows.
What is Social Media Management software?
Social media management tools enable you to monitor and run multiple social profiles from a centralized dashboard. Some software products offer all-in-one solutions, while others deliver niche features for specific needs like monitoring or engagement.
In general, a social media management app delivers the following functions;
Content curation—finding inspirations and topic ideas.
Post scheduling—content planning.
Auto-replying—responding to comments and messages.
Brand monitoring—analyzing audience sentiment.
Why Do you need it?
Managers typically handle versatile jobs to engage their audience and meet their marketing goals. It's time-consuming work that requires constant monitoring and the resources to produce fresh content regularly.
Social media management tools are designed to save time and make your job easy. With these apps, you can automate workflows, efficiently track your campaigns, and keep your accounts active.
Below is the list of the 12 best apps for social media managers. It covers all-purpose and niche software products, offering features from content curation and scheduling to analyzes.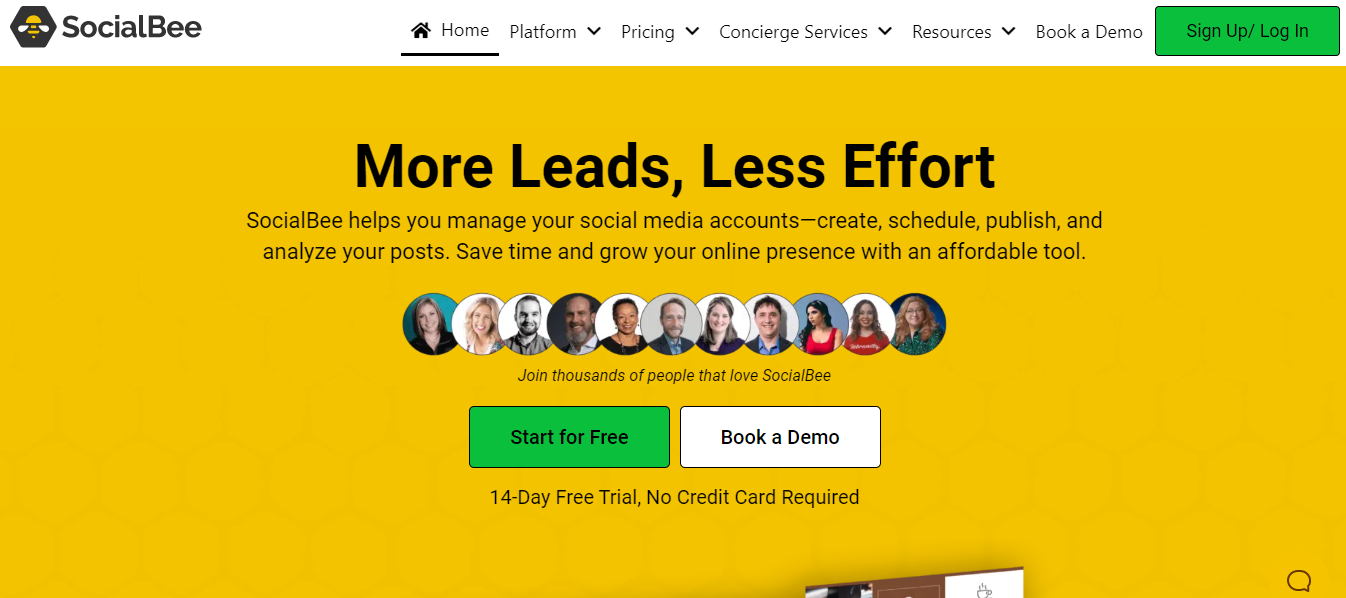 SocialBee helps small businesses manage their social media accounts with ease.
You can connect seven social channels, add up to 25 profiles, and publish posts in bulk. It gives you complete control over your planner and allows you the flexibility to develop multiple schedules.
SocialBee is especially best for its content creation features. You'll get several tools to routinely produce fresh content.
For instance, you can generate multiple versions of a text to tailor them for different channels, build post categories to add diversity, and share blogs as social media posts. You can also publish seasonal posts with expiry periods to engage the audience without cluttering the timeline.
Aside from its digital platform, SocialBee offers Concierge Services. If you ever need help with content creation or marketing, you can recruit them for the job.
Core Features 
Scheduling.
Multi-channel support.
Calendar.
Bulk editor.
Automation.
RSS feeds.
Hashtag suggestion.
Analytics.
Price
SocialBee's monthly plans range between $19 and $79.
Sprout Social delivers scalable social media management features.
You can centralize all your profiles, create yearly planners, and automatically share posts across multiple platforms. Each post has an optimal time feature that allows you to publish content when your audience is most active.
If you run a team, you can assign jobs, share your calendar to keep everyone in the loop, and develop an approval system. You can also offer your team access to the inbox to ensure they review each comment before responding.
Sprout Social provides a listening tool as well. You can run it to monitor conversations, discover new opportunities and keep an eye on competitors.
Core Features
Scheduling.
Calendar.
Smart inbox and chatbot.
Alerts and notifications.
Custom workflows.
Listening tool.
Analytics.
Integrations.
Mobile support.
Price
Sprout Social's basic plan costs $249 per month.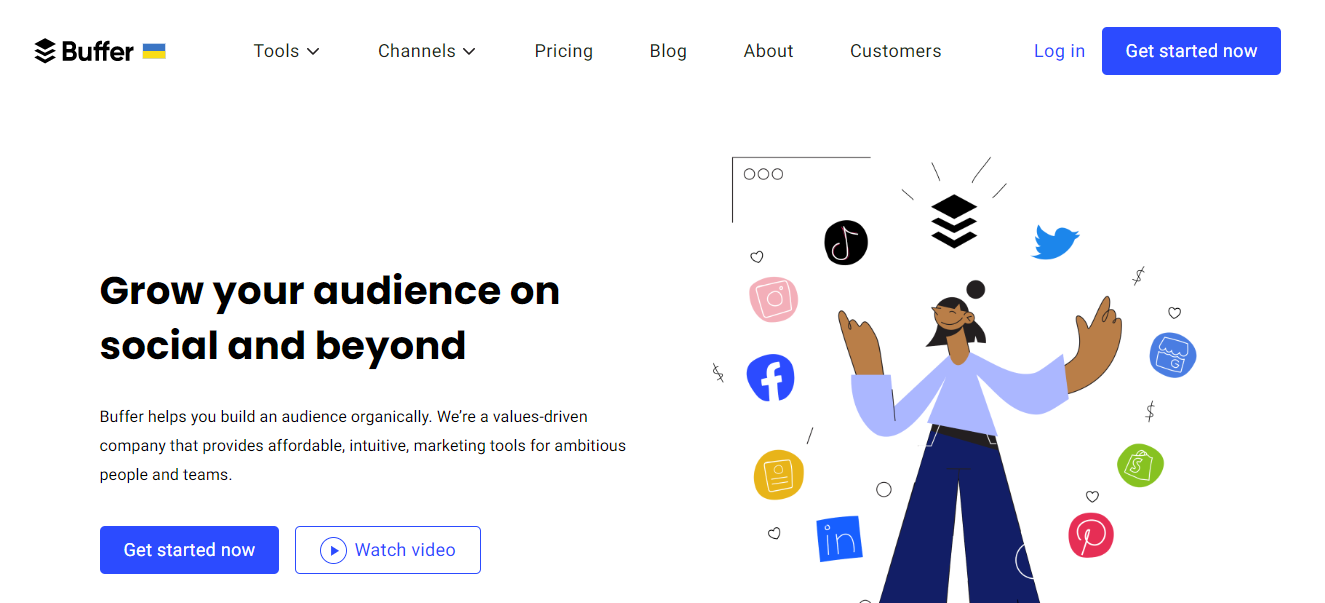 Buffer offers a suite of tools for managing multiple accounts.
The software supports around eight networks, allows up to 2000 post scheduling per month, and lets you invite your team to handle some jobs. You can access its built-in calendar to plan your content strategy and set up multi-channel campaigns.
There're a lot of other things you can do with Buffer.
For instance, you can create queues, shuffle them to refresh content, automatically detect new comments, and set reminders on standalone posts to know when it's time to publish them.
It additionally comes with analytics that gives you in-depth insights into your campaign performance.
Core Features
Scheduling.
Hashtag management.
Comment alerts.
Multi-channel Campaign.
Team collaboration.
Analytics.
Chrome extension.
Integrations.
Link in bio page (new)
Price
Buffer charges $6 to $12 per month for its premium features. Its basic account is free to use.
Hootsuite is well-suited for mid to large-size companies.
You can use it to plan monthly content, schedule posts in bulk, manage multi-channel campaigns, and keep track of conversions.
The platform comes with powerful content curation features that let you discover current trends and build a template library for quick access.
For DMs, it delivers a shared inbox, which collects messages from all the connected social media channels. You can monitor comments, respond to queries and assign relevant questions to team members to improve your response time.
One of Hootsuite's best features is its post analytics. It uses smart tech to tell you the specific day and time you should publish to drive maximum results.
Core Features
Bulk post scheduling.
Inbox.
Paid Ad management.
Content library.
Monitor trends.
Powerful analytics.
Team collaboration.
Integration.
Price
Hootsuite's monthly subscriptions cost $49 to $739. You can also ask for custom solutions.
Social Champ, like Buffer, is an all-in-one marketing platform for startups, small businesses, and agencies. It provides you with essential tools to compose, schedule, publish, and track your social media posts.
Here, you can upload bulk files and use a content calendar to schedule posts. With its sentiment analyses, you can adjust the tone of your voice and optimize the text before publishing them across multiple channels.
The social inbox offers several automation features to categorize and save responses, so you don't have to type replies repeatedly for common queries.
You can also dedicate tasks to team members and keep the approval option to yourself for better control.
Core Features
Bulk scheduling.
Support eight channels.
Inbox.
Content suggestions.
Auto posting from RSS.
Team collaboration.
Approval workflow.
Analysis.
Integrations.
Chrome extension.
Price
Social Champ's starter plan is free, and its premium plans range between $29 and $99.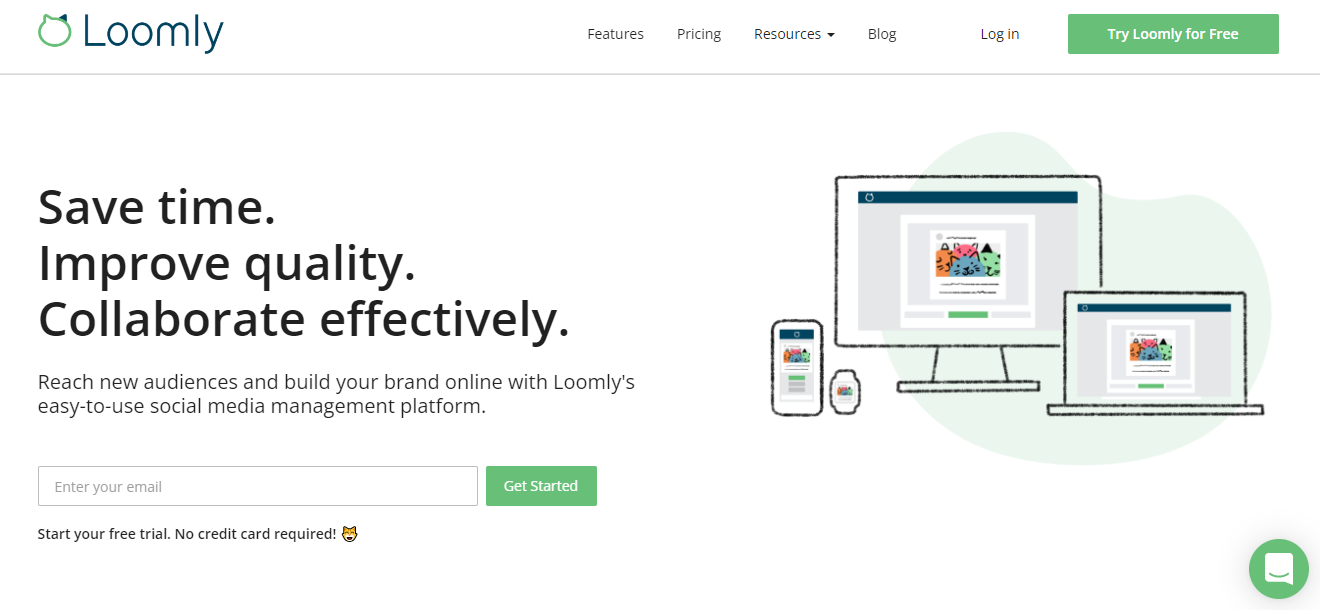 Loomly is another good platform you'd try for social media management. You can centralize your organic and paid posts with this tool and integrate Slack to communicate with your team.
One of its primary features is content curation. You can use it to find topic ideas and compose visually appealing posts. The editor offers several options to help you optimize your post—like hashtag suggestions.
Loomly also has a great admin control feature. You can invite your clients to view your calendar and get instant notification when someone shares feedback.
One thing more. You can export your calendar data from Loomly to work on it offline. The platform supports both PDF and CSV formats.
Core Features
Composing and publishing.
Calendar.
Smart editor.
Library.
Content inspiration.
Optimizing tips and hashtag suggestions.
Team collaboration.
Slack integration.
Price
Loomly's monthly price starts from $35.
Social Pilot offers user-friendly management solutions.
You can schedule up to 500 posts, re-schedule published entries, and create post groups directly on the calendar for a clean view.
Its content curation and RSS feed automation tools make it remarkably easy to continuously discover and share trending news. With features like audience insights and tracking, you can also analyze post activities and identify potential customers.
Two of its Social Pilot's notable features are white labeling and client management. You can deliver a personalized experience to your client with custom invitation links, brand themes, and visually appealing presentations.
Core Features
Support eight platforms.
Content curation.
RSS feed automation.
Bulk scheduling.
Social inbox.
Analytics.
Team and client management.
Chrome extension.
Branding.
Price
Social Pilot charges a minimum of $30 per month for its premium plans.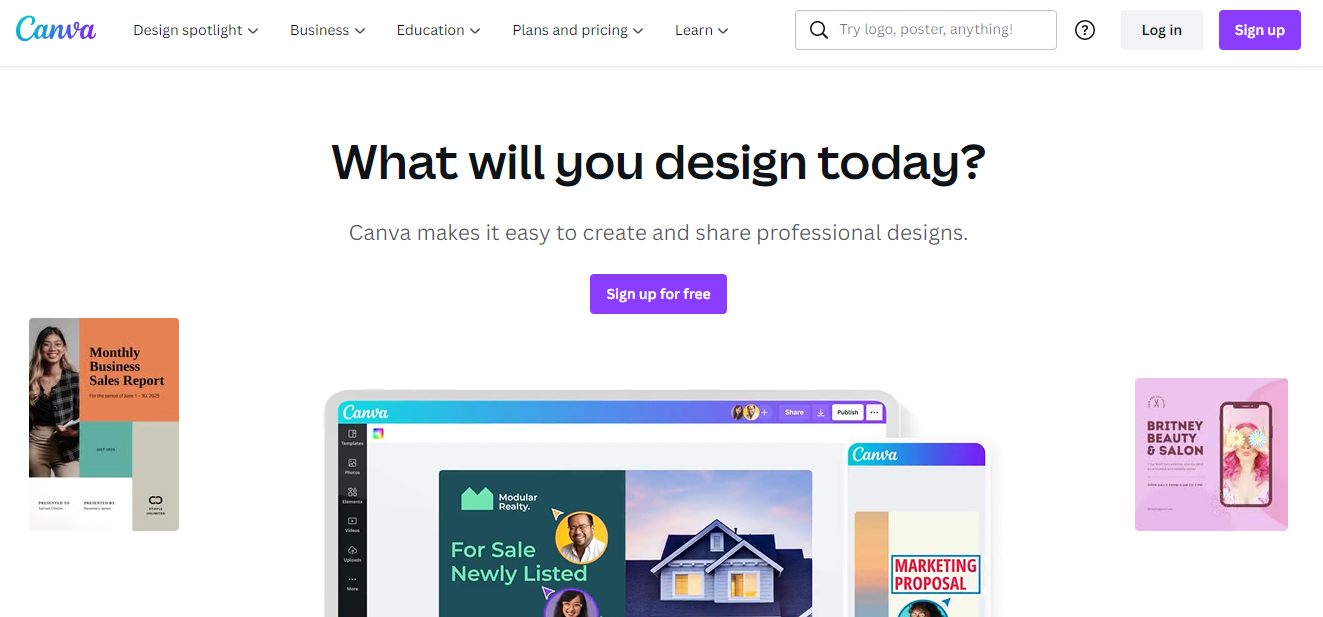 Canva is an essential graphics tool for social media managers.
Nearly 75 million people use it to create versatile projects, including announcement posts, marketing content, and infographics. Anything you need on short notice, you can go to Canva for it.
You can integrate it with popular social media platforms and invite your team to work together on projects. What's more, you can schedule and share your posts directly via the editor. The content planner comes with a calendar and a tracking feature, both to make your job easier.
Canva also supports several formats and works on mobile devices.
Core Features
Graphics tool.
Template library.
Drag-and-drop editor.
Post-scheduling and publishing.
Mobile friendly.
Integration.
Price
You can use Canva's basic features for free. The premium subscriptions cost $55 per month.
CopyAI automatically generates sales copies and other texts for social media.
It's an AI-writing tool that takes your idea and extends it into well-structured and optimized paragraphs.
You can create captions, product announcements, sponsored ad copies, and much more. It offers around 90 copywriting templates and delivers editable text to customize it as you see fit.
The amazing thing about CopyAI is its accuracy. It uses colloquial and everyday phrases to show related content. It also supports 25 languages and some free tools for titles and topic ideas.
If you frequently use text in your social media posts, create an account on CopyAI.
Core Features
User-friendly.
AI-powered copies.
Unlimited projects.
Free tools to generate titles.
Multi-language support.
Blog wizard.
Price
CopyAI charges a minimum of $49 per month for its premium plans. But you can use up to 2000 words for free.
Buzzsumo is a marketing platform that tells you what content you should publish to drive maximum engagement.
It has research and monitoring tools to see top trending topics and find out what people love to read. You can additionally discover high-performing keywords, generate fresh topic ideas, and identify key influencers.
There're plenty of other insights you can gain from Buzzsumo.
You can set up keyword alerts to get notifications when someone mentions your brand or any specified phrase. You can also analyze your Facebook Page to evaluate your strength and weakness.
Overall, it's a useful platform for content curation.
Core Features
Topic idea generation.
Keyword tool.
Influencer discovery.
Social media channels analyzer.
Backlink.
Brand alerts.
Reporting.
Chrome extension.
API.
Price
Buzzsumo allows ten searches per month for free. To lift the limit, buy its premium plan for $99 per month.
Mention is a social listening app for monitoring conversations, tracking brand mentions, and sending alerts.
It has a query builder that lets you tailor your search results to monitor specific channels, keywords, and phrases.
You can learn what people are talking about your product and services and share your report with your team to brainstorm new strategies. And the best thing? You can turn those insights into posts and schedule them directly from the Mention dashboard.
You'll also get the option to publish comments on posts mentioning your brand name.
Core Features
Monitoring and listening features.
Auto-alerts.
Analytics and reporting.
Post scheduling.
Calendar.
Responding to mentions.
Team collaboration.
Mobile app.
Integration.
Price
Mention's monthly subscriptions start from $50.
If the bulk of your work involves engaging Facebook and Instagram users on messengers, you'll find Chatfuel incredibly useful. It's an AI bot that enables you to automate frequently asked questions and repetitive replies.
You can build auto-flows to let your bot strike conversations, respond to comments, send promotion messages and collect contact information. All the valuable data is stored on its CRM to give you access to the conversations for later review.
Chatfuel also shares pre-made templates for different scenarios. You can adjust the templates with its drag-and-drop builder and set trigger words to personalize conversations. In case any query doesn't match the scenario; you can always take over the bot.
Core Features
Chatbot for Facebook and Instagram.
Automation.
Conversation templates.
Customer segmentation.
Custom rules.
CRM.
Price
Chatfuel's basic plan is free and its premium plans cost $14 to $59.
Final Word
Social media allows you to reach your target audience at scale and engage them to increase your brand visibility. But to make that happen, you need a set of tools to automate repetitive tasks so you can focus on your priority jobs.
You can rely on an all-rounder app to manage accounts or choose multiple tools for different functions. Both strategies work well.
I recommend giving some of the above apps a try for better results.