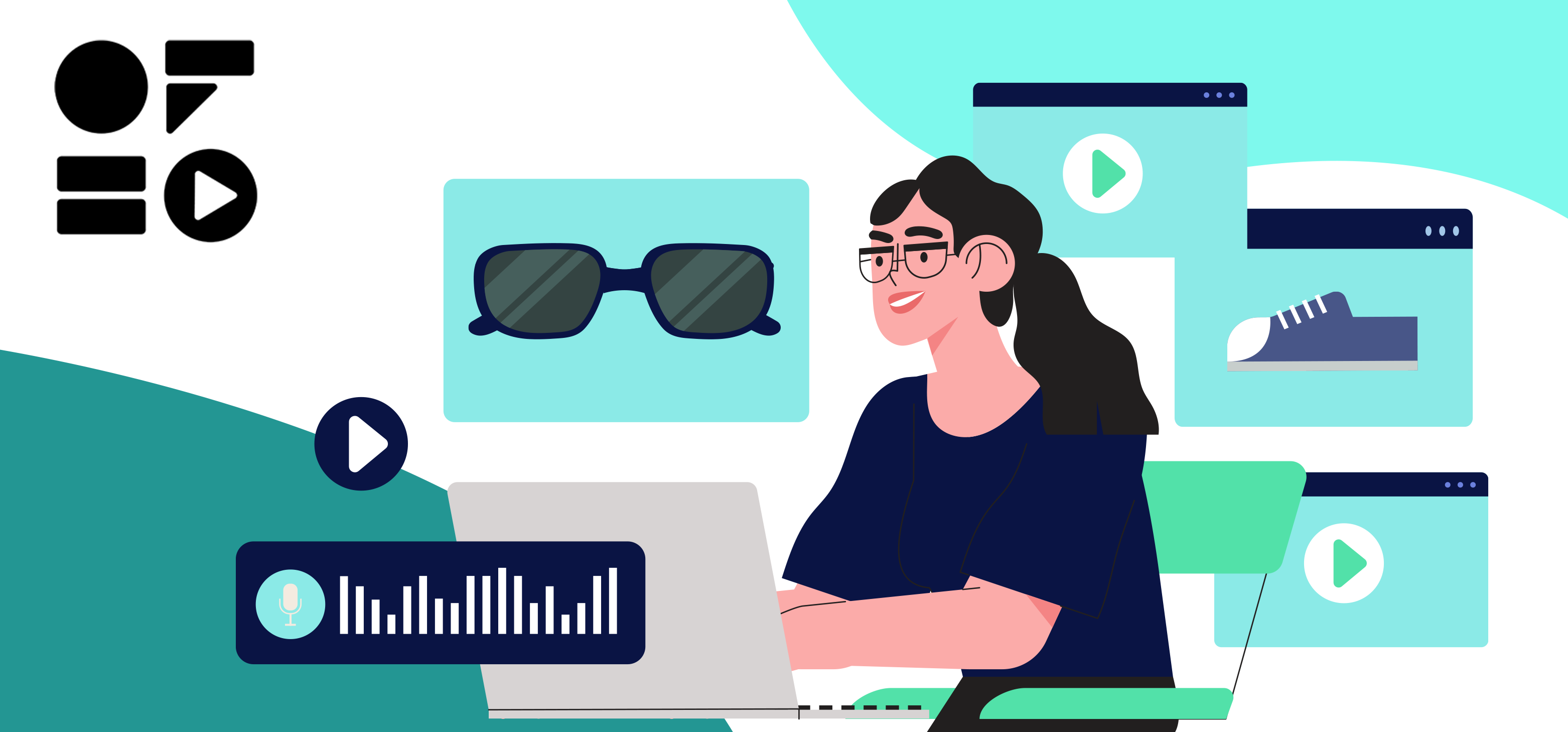 Online video consumption is at an all-time high. With videos inviting over 80% of consumer internet traffic, you cannot afford to skip it from your content marketing strategy.
Such a huge video viewership also means you have an excellent opportunity to attract audience towards your brand with video advertisements.
However, many viewers also skip ads. So, your video needs to be eye-catching and engaging enough to prevent them from hitting that Skip button.
Given the massive addition of video content each day, creating videos regularly at scale is also a necessity for businesses.
Here comes OFFEO, a design-driven video-making software to help small businesses and marketers create attention-grabbing, short promotional videos in minutes.
Let's dive deep into what this software has to offer and whether it lives up to its promise.
What is OFFEO?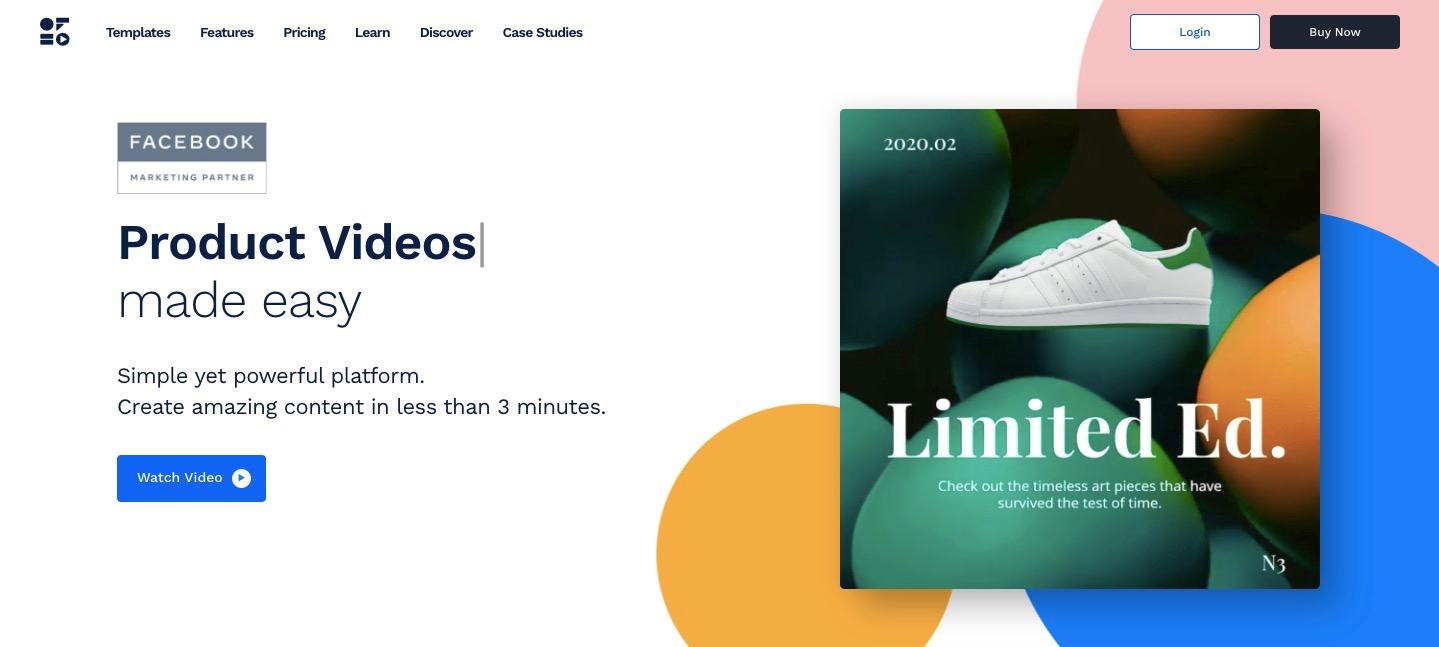 OFFEO is a cloud-based SaaS solution that is designed specifically for creating short sales videos, images, advertisements, and social media videos, within a few minutes.
It is a Singapore-based, extraordinarily acclaimed online video creation and animation software that helps social media marketers, advertising companies, and small businesses produce short videos efficiently.
Along with being an easy-to-use and intuitive video maker, OFFEO focuses on users making the most of video content to boost audience engagement, increase your brand authority, and get you more sales.
Features
OFFEO is packed with useful features to scale up your content marketing efforts with outstanding videos.
The most prominent features that separate OFFEO from other online similar video editors is you will have access to a whole lot of pre-made stuff, including animated graphics, templates, music, overlays, and more.
Here's a look at all of its features.
1. Numerous Designs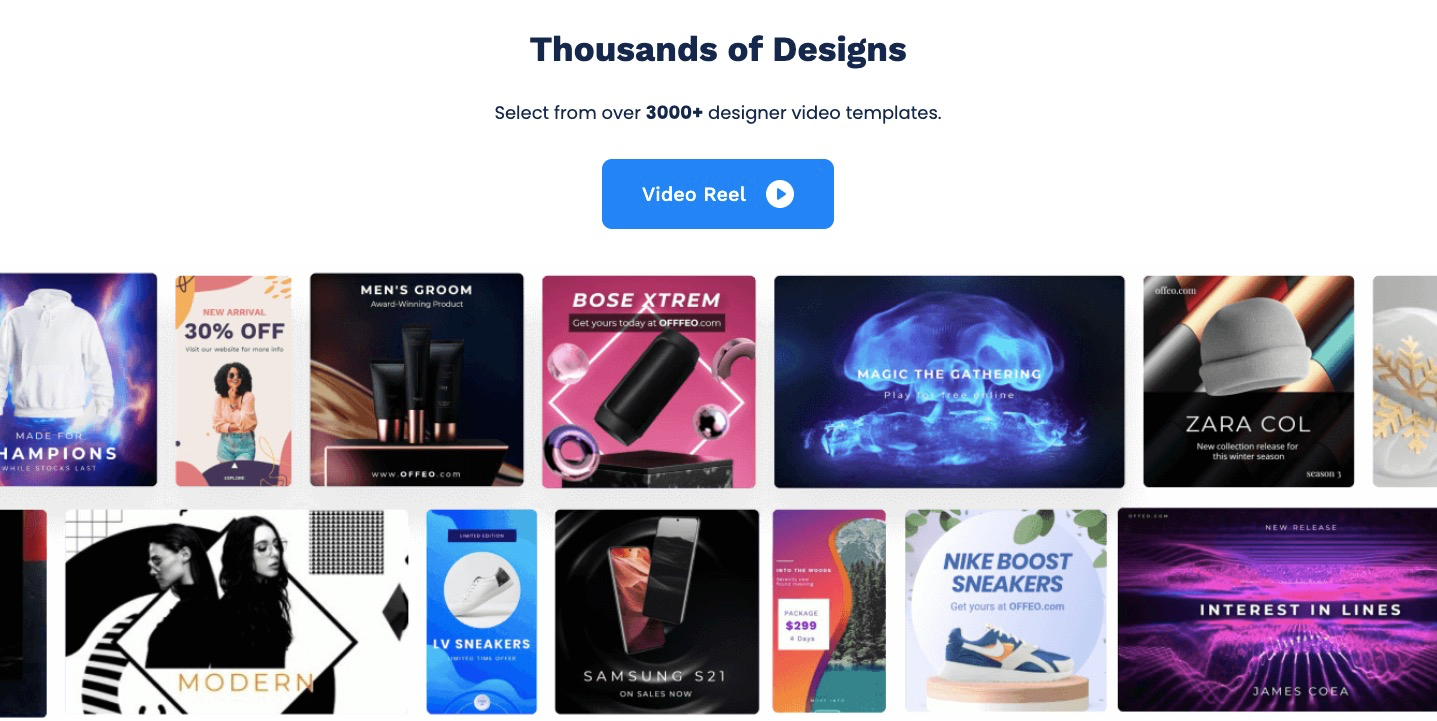 OFFEO contains around 1000 ready-to-use quick designs to use in your upcoming tasks. This feature allows you to create hundreds of designs using the same picture by changing the image and setting options.
The templates are divided into distinct categories like intro maker templates, eCommerce templates, etc.
2. Branded Designs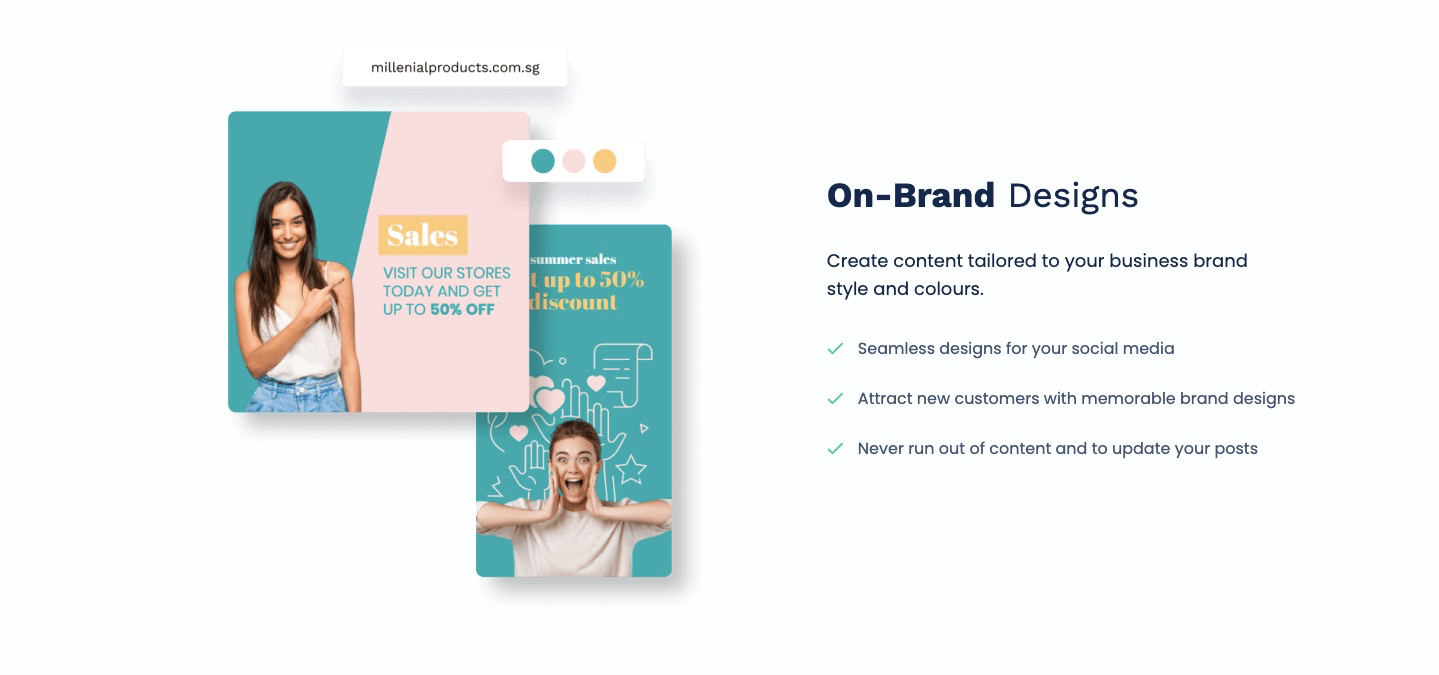 You can use OFFEO to create content based on the color and theme of your brand. It boosts your brand recognition with designs at par with popular worldwide brand designs that attract new customers.
This feature also makes sure you will never run out of content or sources and keeps your social pages updated.
3. One-Click Animation Maker
With the help of OFFEO, you can create eye-catching motion animations with a single click. You don't need to have any animation skills to do so.
All you have to do is select the asset that you want to animate. You can also adjust the duration of the animation.
4. Thousands of Templates

 There are more than 3000 ready-to-use templates to choose and customize your video including eCommerce videos, intro videos, logo openers etc.
They are designed precisely the way you need it for your online video marketing strategies and necessities.
5. Massive Library Assets

OFFEO has a massive library of assets like videos, commercially licensed music, and animated graphics that will help you customize your videos they way you like.
6. High-Quality Music Library
OFFEO facilitates over a 1000+ commercially licensed audio libraries of more than 500+ tracks just for you to create innovative and appealing videos.
7. Music Visualizer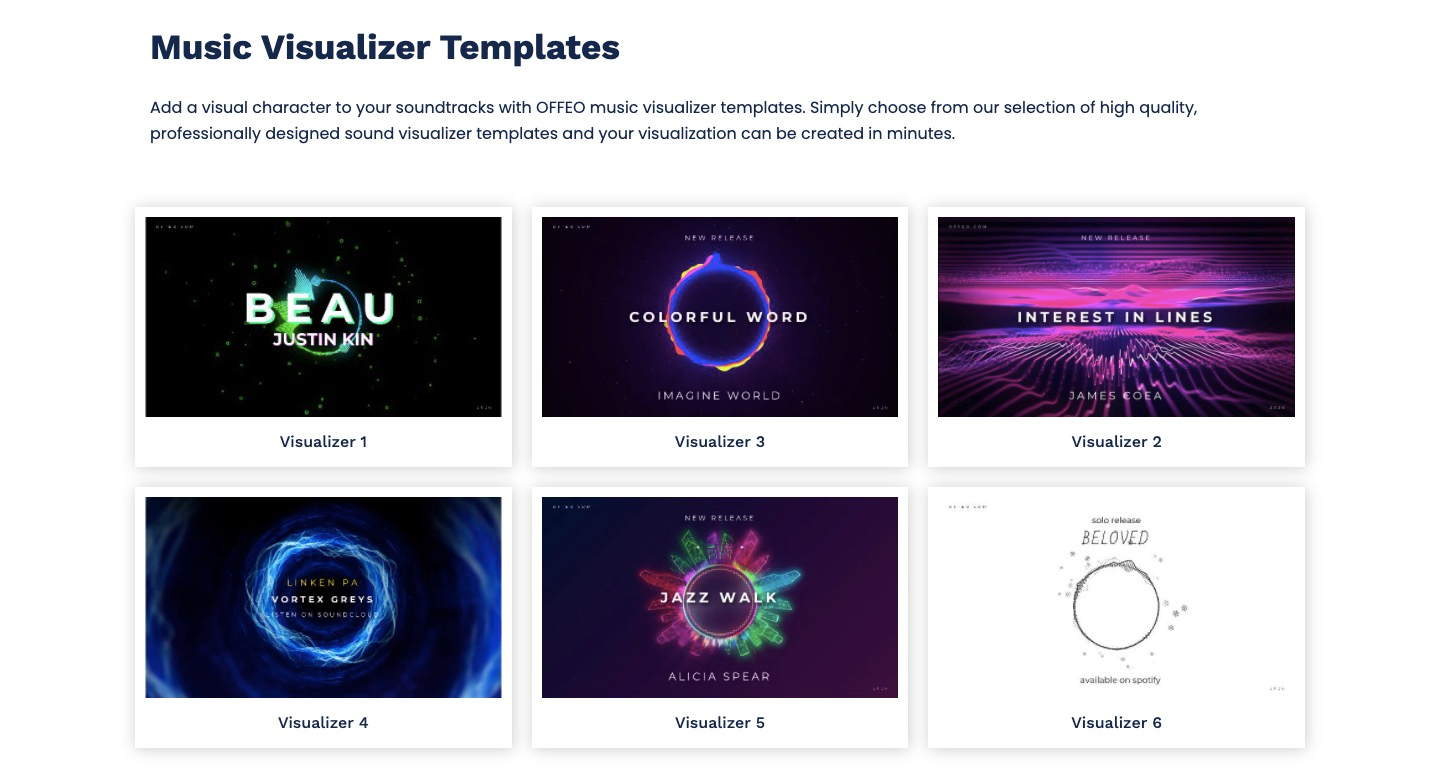 You can design an exceptional music visualizer which syncs well with your beats and music tracks.
You can repurpose audio content by adding audio visualizations and publishing them on YouTube, Facebook, and other platforms.
8. Intro Templates

OFFEO simplifies the task of creating intros, including the intro logos, with a library full of trendy and eye-catching intro templates you can choose from.
9. Logo Animation Maker
OFFEO allows you to improve, customize and beautify your brand logo animation. Using the logo animation maker, you can create and fully customize your brand logo and make it more interesting for your audience.
10. Moodboard Maker
OFFEO also lets you build customizable moodboards to help you define design concepts for your video projects. It allows you to visualize your thoughts and ideas with color schemes, visuals, and other elements and have a clear direction for the video creation efforts.
11. Templates for Quotes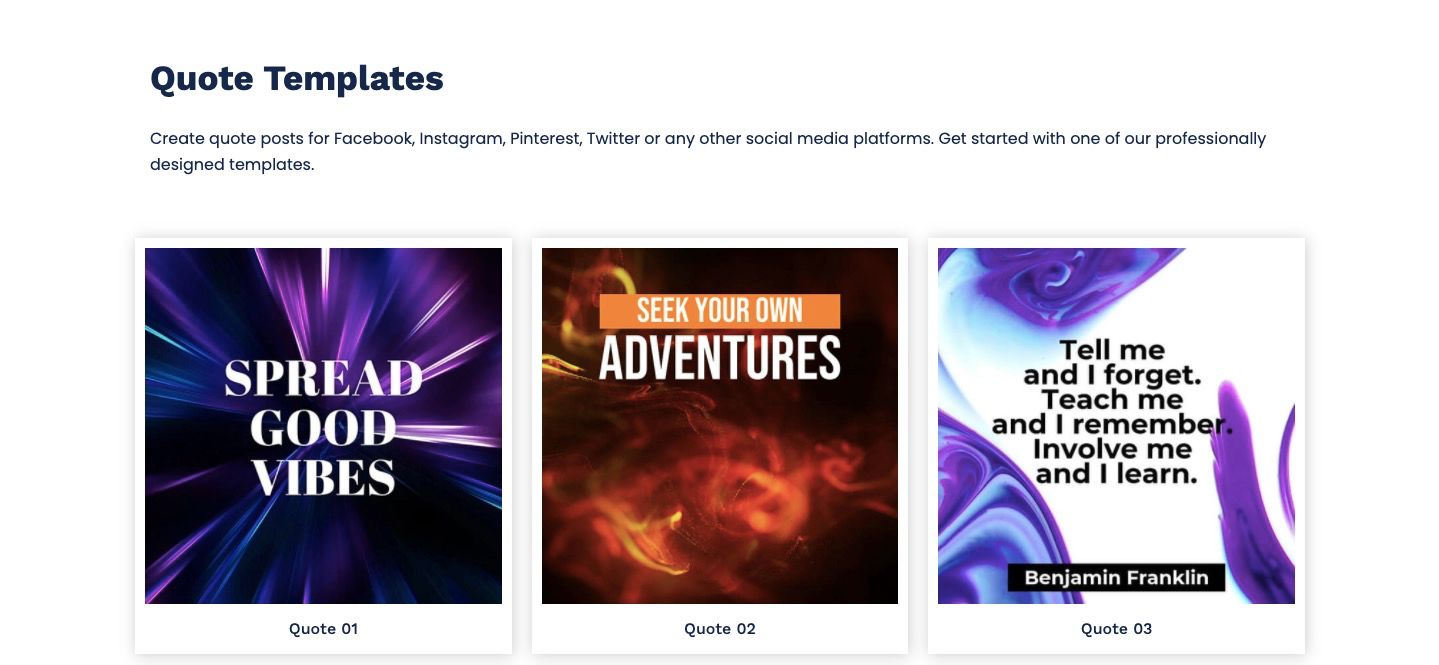 Who doesn't love quotes? With OFFEO's quote templates, you can design shareable and customizable quote posters appropriate for all social media platforms.
12. Comic Templates
OFFEO helps in building and editing comics frame by frame via means of uploading interesting animations and motion pictures that are sure to grab the attention of your target customers.
13. Timeline Control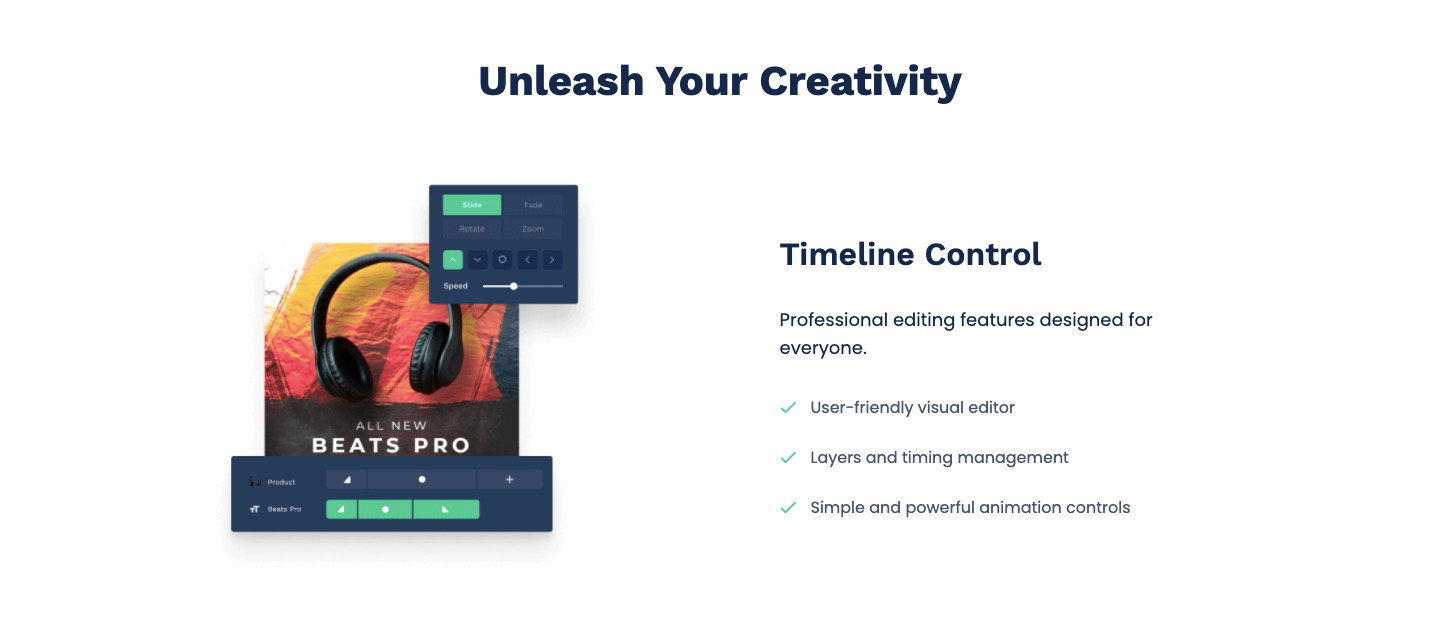 You will get the complete timeline control features to help you make sure each millisecond of your video is on point. This feature lets you customize the timing for a graphic to enter, exit, emphasis, and more.
14. Popular Languages Support
OFFEO supports 20 popular languages to help you communicate with your target audience sitting in various corners of the globe.
15. Free Tutorials
OFFEO makes video creation easy and accessible to all by providing free tutorials by experts. You can keep up with new features, and get inspiration for your projects from this feature.
Why Use OFFEO Over Others?
There are many video making software out there with their own set of features. Here  are some of the advantages that make OFFEO stand out from the crowd:
It is easy to use and understand, and you'll have your video created in a matter of a few minutes.
It has a huge library of pre-made stuff, including lively animated graphics, templates, effects, music, overlays, etc.
The tool design is appropriate for any online platform and nearly all codec versions used on the internet, including square, vertical, and panorama.
You can use its instant background remover with just one-click to remove the background of any video.

You can also use  a single-click timeline controller, with which you can determine when a graphic has to enter or exit the screen.
With the OFFEO drag-and-drop system, you can easily create tailored, high-quality, short promotional videos in any size suitable for any website or social media platform format like Instagram, Facebook, YouTube, etc.

It allows complete creative control to marketers by giving them control over design and animation so that their brand voice doesn't get affected.
The tool library keeps itself automatically up-to-date as per the latest trends and consists of all of the lively animated icons, brush strokes, and watercolor textures.
OFFEO is available in over 20 languages.
There are many social media advertising and marketing agencies that use this tool because of the cloud-based advantages they get with it.
You will get the latest updates and all of the solutions to your doubts and queries about video creation and promotion in their exclusive Facebook Inner Circle Group.
Lastly, you can use the live chat and electronic mail guide for all of your queries and doubts.
How to Use OFFEO? (A Demo)
To access OFFEO, you first need to create an account.
Once you've created an OFFEO account and purchased one of it's subscription plans, you can see the dashboard.
Let me demonstrate how to create a video, step-by-step.
Now to create a video in OFFEO, you have two options – either you choose your own custom size or you can click on 'Smart Create'.

Let's start with 'Smart Create'. In the Smart Create option, you have to upload your logo or your product image.

After that, the tool will offer you some of the best templates depending on other similar product images or logos.

On the left hand side, you can locate the 'My Brand' and 'My project' options. Under the 'My Brand' tab, you can upload your brand logo, your custom font and choose the color palette as well.

In the 'My Project' section, you can see some quick hacks to create your video. For instance, let us choose 'Full HD' and then we will go with the 'Blank.'

Now you will see a screen where you can find the space to create your video in the center, video elements on the left hand side and on the right hand side, things keep changing as you edit your video.

So now, let's start making a video. Firstly, click on the 'Stocks' and choose a video. Once you select a video, you can locate some options at the top – Replace video, Filter, Adjust, Crop, Trim, and Effects.

To add a title to your video, click on 'Text' from the left hand side, and tap on 'Add a heading'. Now you can choose the font and place it anywhere in the video. You can also choose from the pre-made text templates.

Next, to add graphics to your video, click on 'graphics', and you will find 3000+ free graphics to choose from in multiple categories.

If you want to preview the graphic, simply hover over it and it will show you how it looks in the video. If you want to preview the whole video, then tap on the 'Preview Project' button.
Now, if you wish to add animation in your video, then you have 3 options – in animation, entrance animation, and out animation. You can select any of the following options from the bottom of the video screen.

If you further want to add music to your video, choose 'Music' from the video elements, search for the specific music, choose music sorted by categories, or you can also upload your own music from your device.

You can add as many slides as you want to your video. Simply click on 'Add new scene' from the 'Storyboard' section located on the right hand side.

So, once you are done creating your video slides, you can add transitions to your slides. Go to 'Storyboard', click on + sign next to your slide, and add transition.

Lastly, to export your video, click on the 'download' button located at the top right corner. You can see two options there – video or image. If you want to save a single image as a jpeg or a png, you can download that also.

Pros
Highly flexible, customizable, comprehensive, beginner-friendly video maker platform.
Massively-spaced and well-arranged template media library.
Every template is customizable according to your branding elements.
You get access to thousands of royalty-free images, music tracks, and other elements.
Completely cloud or web-based video production platform.
Clean and easy to use without any special layout skill or abilities required by the user.
Saves time as there is no need to cope with numerous complex alternatives and buttons.
You can create video content quickly with a drag-and-drop system.
You can create an animation with a single click.
Can mix the animations perfectly they come up with for their templates, along with your brand's logo.
Use of live chat and email support helps with all of your questions and doubts associated with video creation.
HD quality videos.
Cons
You cannot create videos longer than 3 minutes in duration.
It doesn't work without an internet connection.
No mobile application is available.
There is no voice-over feature.
Slow download time for created videos.
Many users complain about bugs in the software.
Pricing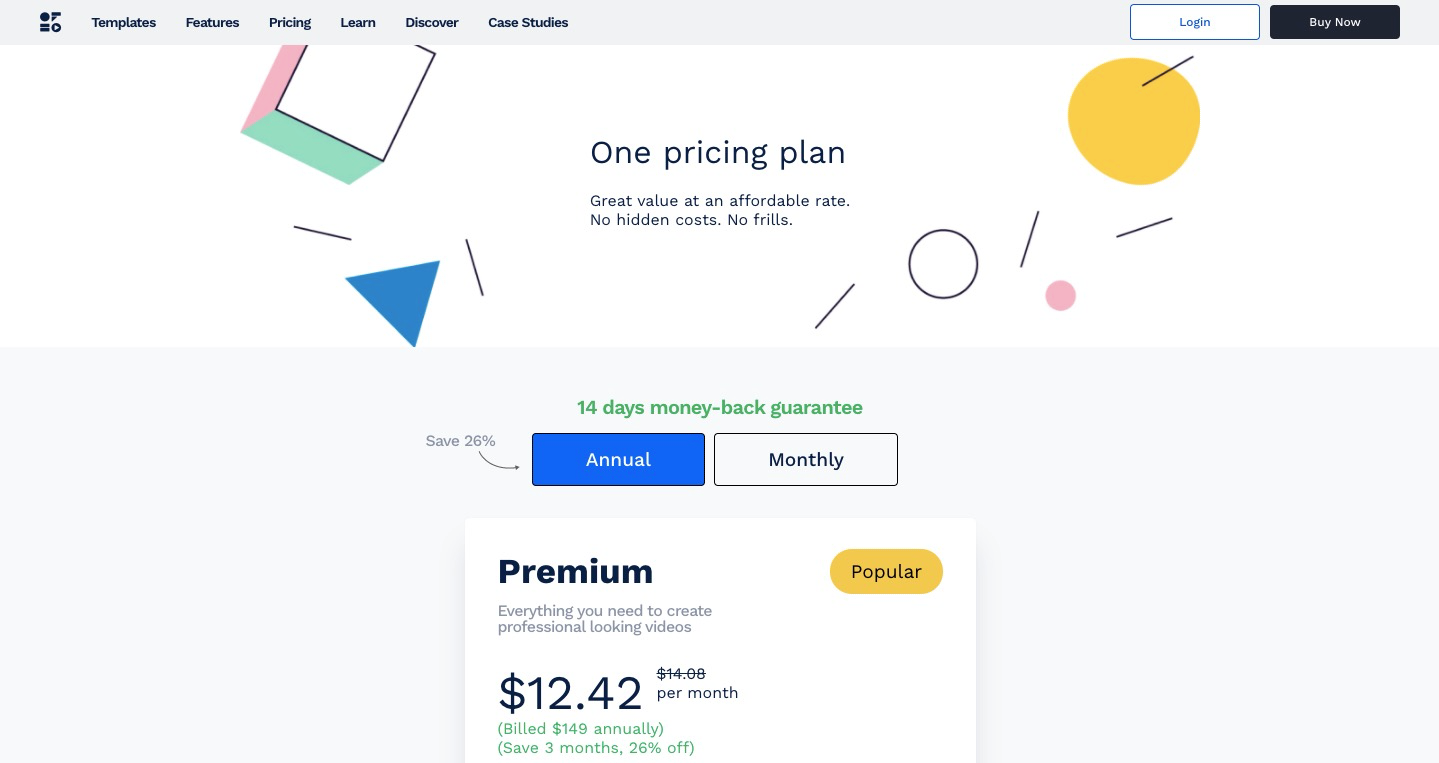 Currently, OFFEO offers only one pricing plan with:
Monthly bill of $19.
Yearly bill of $149.
Note that OFFEO doesn't allow any trial. Instead, it guarantees a 14-days money-back with no conditions.
Frequently Asked Questions
Is OFFEO beginner-friendly?
Yes. It's UI is extremely beginner-friendly and you can easily create your sales videos with it.
How can contact their customer support?
You can contact the customer support at their official email address, i.e., [email protected]
Is OFFEO worth its price?
OFFEO treasures time by taking only a few minutes to create a lovely, professional-grade video. You won't have to hire a freelancer to make similar videos, which may cost you way more than purchasing this software.
Can I upload and promote the videos or other media I have built on OFFEO?
Yes. After purchasing any of the OFFEO plans, the tool and any video created with it becomes your property. All of the music tracks are commercially certified and royalty-free for you. So, you can promote as many videos or other media as you like.
Final Words
Undoubtedly, OFFEO is an excellent video-making software for creating impressive promotional videos that can help you drive engagement and conversions.
Its robust features not only allow you to make the most of video content across different platforms, but also do it efficiently, and cost-effectively.