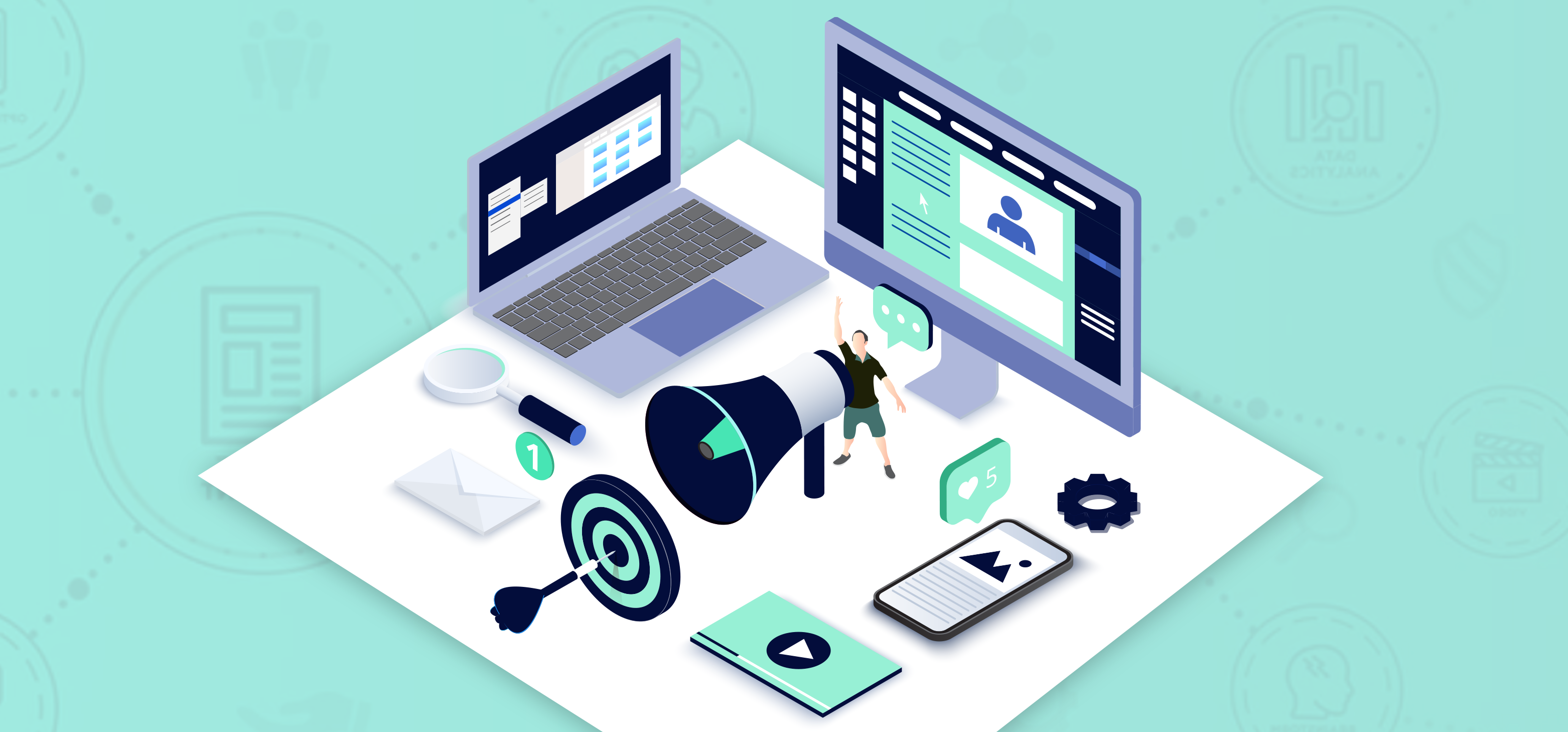 It's no secret that content marketing is one of the best ways to promote your business and drive traffic to your site. 
However, it can feel like a complex and daunting task, especially if you're just starting. It's hard to know where to start, what tools to use, or how to measure your success.
Content marketing tools are here to help. 
They provide everything it takes to create compelling content that gets converted. With their help, you'll be able to create content that engages your audience and drives results.
With so many different tools out there, it can be hard for beginners to know which ones are right for them. 
That's why we've put together this list of the 12 best content marketing tools for beginners that you should consider exploring. 
LeadPages is a tool that allows you to create highly-optimized landing pages for your content marketing campaigns.
The tool provides templates that can be easily customized according to the type of business you are in and the marketing message that you want to convey.
You don't need any coding experience to use LeadPages, which makes it ideal for beginners.
LeadPages' drag-and-drop editor lets you easily create custom landing pages to promote your content without having to write a single line of code.
You can also use LeadPages with MailChimp, Aweber, GetResponse, InfusionSoft, or Active Campaign to send emails or automatically add subscribers to your mailing list.
They have done a great job in tracking the performance of your campaigns all thanks to their amazing and reader-friendly analytics dashboard.
Key features of LeadPages
Drag and drop editor
Create beautiful landing pages for your content
Integrate with email service providers
Advanced features like alert bars, popups, and more
Pricing
LeadPages offers a 14-day free trial. Their Standard plan starts from $49/month and the Pro plan costs $99/month.
SEMrush is an SEO tool that helps you optimize your website for search engines. 
It can help you identify new opportunities that will drive traffic to your site, and it also includes a keyword research feature.
You can use the SEMrush content marketing feature to see how difficult it will be to rank on Google's first page for your chosen keywords.
When you're focusing on content SEO, SEMrush is a powerful tool that can help you get the most out of your efforts. With its ability to help you research keywords, track your website's search engine ranking, and measure your website's traffic, SEMrush can give you the insights you need to create successful content. 
And because SEMrush is one of the most popular marketing tools, you can be sure that its data will reliably indicate your performance. 
It also offers many other features, including keyword research, competitor analysis, site auditing, backlink monitoring, rank tracking, and much more.
Key Features of SEMrush
Identify new opportunities to drive traffic 
SEO content writing assistant to help you create great content
Analyze keywords to see how difficult it will be to rank
Analyze your competitors' keywords
Track your keyword, SERP position and website SEO health
Pricing
SEMrush offers a free plan with limited features. They have three different paid plan options to choose from:
Pro ($119/month)
Guru ($229/month)
Business ($449/month)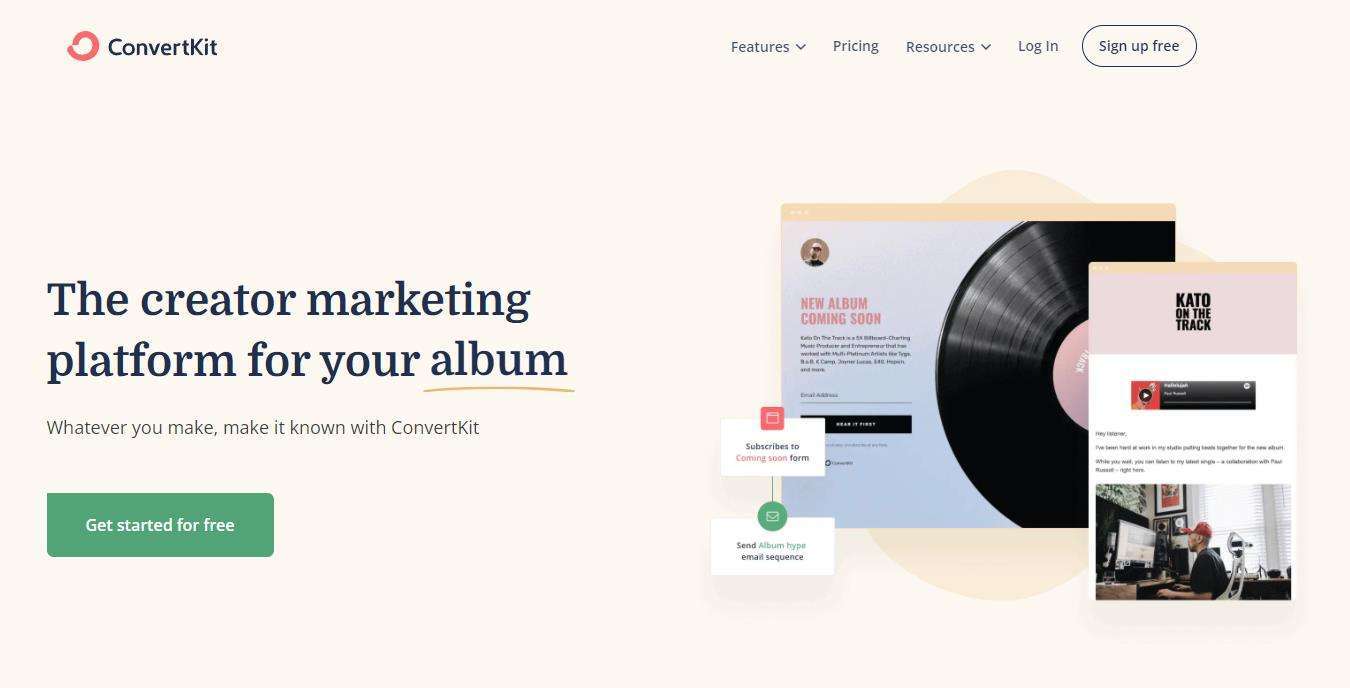 ConvertKit is an email marketing software that can do much more than just send out emails. With ConvertKit, you can also grow your mailing list by creating lead magnets, lead boxes and landing pages. 
It's an all-in-one marketing tool that will help you manage your website or blog and convert leads into paying customers.
For content marketers, ConvertKit offers a lot of features that will help you get the most out of your efforts. 
It includes email automation, lead magnets, landing pages, lots of integrations, and it can even be used on its own without third-party software.
Convertkit can help content marketers in several ways. 
It can help you create and publish content, track the results of your campaigns, and measure the performance of your content. 
Convertkit makes it easy to create and manage email lists, and it also provides a variety of templates and tools that you can use to create beautiful emails.
Key Features of ConvertKit 
Integrates with the most popular website and blog platforms 
Offers email automation and lead magnets 
Lets you track your results with A/B testing tools, heat maps and more
Helps in building a strong community
Pricing
ConvertKit is free to use for up to 300 email subscribers. The basic Creator plan starts from $9/month and the Creator Pro plan starts from $25/month when billed annually.
Vyond is a cloud-based animation tool that gives businesses the means to create and share their own personal videos. Regarding creating engaging and effective content, Vyond can help you take your marketing efforts to the next level. 
These might be for marketing purposes, customer stories, or general education. 
It's much like an easy version of movie-making software, where you can add your voiceover, video footage, and images — all within the same software.
Vyond is not just for video marketing either. 
It can also be used to create explainer videos, welcome screens for websites or other software, YouTube thumbnails and much more.
With their powerful tools and easy-to-use interface, you can create videos that capture your audience's attention and compel them to act.
Also, their tracking and measurement tools will help you measure the performance of your videos and optimize your content for better results. 
Key Features of Vyond 
Comes with templates that are easy to customize 
Offers animated backgrounds, graphics, and characters to use
Allows you to create interactive videos with images, audio and videos
Their tracking features help you optimize your videos accordingly
Pricing
Vyond has a 14-day free trial. Then, you can choose from either of their paid plans:
Essential ($49/month)
Premium ($89/month)
Professional ($159/month)
Mention is a social media monitoring tool that can help you keep tabs on your brand across the web. It'll check countless sources, from blogs and websites to YouTube, Twitter, Facebook and more. 
This way, you're aware of what people are saying about your business or industry before it becomes a crisis.
And that's just the tip of the iceberg.
You can also add other team members to your account, so you can work together on tracking results and driving engagement.
Mention also has social media monitoring features that let you monitor social media profiles for mentions across platforms like Twitter, Facebook and more.
While not a tool for creating content, Mention is still a fantastic tool for marketers and content creators because it gives you the opportunity to grow your brand's exposure.
Mention also comes with a content calendar so that you can stay ahead of your publishing schedule.
Key Features of Mention 
Tracks keywords, hashtags and URLs across all sources 
Tracks social media profiles on almost all networks 
Has email alerts and notifications straight to your inbox 
Offers search history to help you quickly find the results you're looking for
Pricing
Mention has a free plan where you can create 1 alert and 1000 mentions per month with a limitation to only a few social networks. Their paid plans are divided into three categories:
Solo ($29/month)
Pro ($99/month)
ProPlus ($199/month)
BuzzSumo is a popular tool that allows you to find the most shared content on any topic. The tool can be used to discover trending content, analyze competitors' backlinks, and engage with influencers.
The best thing about Buzzsumo is that it comes with a Chrome extension that lets you run a search from your favorite webpage. 
BuzzSumo is a tool that can help you with content marketing in a lot of ways. 
With BuzzSumo, you can see the most popular content across all social media platforms. This can help you identify what content is resonating with your audience and tailor your content strategy accordingly. 
You can also use BuzzSumo to see who is sharing your content and who your biggest competitors are. 
This is beneficial as it helps you better understand your industry and stay ahead of the competition.
Key Features of Buzzsumo
Identify industry influencers to build relationships with 
Find out what content is trending on your topic 
Analyze competitor content to see what is working 
Find out who is sharing your competitors' content 
Pricing
Buzzsumo's free plan allows you to search 10 times a month. Additionally, they have three premium plan options.
Pro ($99/month – ideal for individuals and small start-ups)
Plus ($179/month – ideal for small businesses)
Large ($299/month – ideal for large teams)
Canva is a visual graphics tool that makes it easy for marketers to create high-quality images. 
You can use Canva to design infographics, social media posts, and more. Plus, all of your designs are stored in their cloud so you can access them from any device.
Canva is known for its pre-made designs that you can use for social media posts. 
They also offer many free graphic elements, like fonts, icons, shapes, and other design elements to save you time when creating your own custom graphics.
While Canva is not just for marketers, it's still useful because of its easy-to-use workflow that helps you create high-quality images quickly.
With their evolving features, it is not possible to even schedule content easily with Canva and create videos.
Key Features of Canva 
Create custom graphics with custom fonts, shapes, icons, and more 
Easily schedule content for weeks and even months
Import your own photos to use in your designs 
Edit pdfs by importing them on click of a button
Pricing
Canva has a forever-free plan where you get access to over 250000 templates. Their Pro plan costs around $6.64/month and can be used by upto 5 people. 
Optimizely is an A/B testing tool that allows you to personalize your website, landing pages and customer experience. 
With Optimizely's site editor, you can make changes to your web pages and see which ones perform the best. 
You can also use it to test different thank-you pages after the purchase or sign-up process. 
After you launch your test, Optimizely will track your user's behavior to help you make educated decisions on which variant to choose. 
You can choose from different metrics like revenue, goal completions, or sign-ups.
While it's not technically content marketing-focused, Optimizely is still good for marketers because it helps them test their web content and see which versions perform the best. 
Besides, it comes with many content-related features like design flexibility, publishing content everywhere from Optimizely, and delivering content anywhere through their cloud technology.
Key Features of Optimizely
Offers intuitive visual editor for creating variants in a snap 
Has a load testing feature that lets you run tests with larger sample sizes 
Shows you how visitors are interacting with your webpage(s)
Tracks analytics like revenue, goal completions, and sign-ups 
Pricing
Optimizely does not offer any free plans or trials. Their pricing is relative. For the features that you wish to opt for, you can request pricing and the company will get back to you with a certain number.
Writer is an AI writing and grammar checker tool that can help you improve your writing skills. It'll check your content for grammar mistakes, sentence construction, and more. 
This way, you can be sure that your content is polished and error-free before publishing. 
It also offers a plagiarism checker to make sure your content is original. 
Writer is one of the most useful content marketing tools out there. It's an easy-to-use tool that helps you create content quickly and easily. 
You can use Writer to create blog posts, articles, emails, and more. Plus, Writer integrates with a variety of other tools (like Figma, Google Docs, Chrome, etc), so you can easily track your results, and measure your performance.
Some of its advanced features like snippets help you create custom blocks of text that you can expand to save time.
Key Features of Writer 
Checks for grammar mistakes and sentence construction 
Checks for plagiarism, clarity, and more
Create personalized writing rules
Create custom writing snippets
Pricing
Writer comes with a forever-free plan. They have two paid plans: the Pro version costs $11/month and is suitable for individuals and the Team version costs $18/month/user and is suitable for a group.
ClickUp is a task management tool that lets you create to-do lists, track your team's progress, and assign tasks more efficiently.
It also has an easy-to-use drag-and-drop interface that makes it simple for marketers to move their tasks around.
ClickUp is a useful tool for marketers because it combines task management and project management.
It also has time tracking and real-time reports to make sure you and your team are meeting deadlines and staying productive. 
As a content marketer, you can make use of ClickUp to make sure that the right content keeps getting published regularly and at the right time.
They have a view feature where you can change views of your task management dashboard to List view, Kanban Board view, Calendar view, and so on.
You can also prioritize one task over the other and even check the workload of an individual. 
Key Features of ClickUp 
Comprehensive project management tools with every essential feature
Easily schedule your to-do list in advance for weeks or even months 
Check the workload of individual employees
Receive real-time notifications when tasks are added, edited, etc. 
Pricing
ClickUp has a forever-free plan. They offer three paid plans:
Unlimited ($9/month – ideal for small teams)
Business ($19/month – Ideal for medium-sized teams)
Business Plus ($29/month – Ideal for large and multiple teams)
Monday is an all-in-one task management tool that lets you create weekly to-do lists, track progress, and collaborate with your team.
The best part about Monday is that it's available for both your computer and mobile devices (iOS & Android) so that you can check off tasks even while on the go.
With its email integration feature, you can add items to your to-do list by forwarding emails right from your inbox. 
In addition, their email tracking feature will show you if your emails have been opened or not so that you can follow up on important tasks more efficiently. 
It also allows you to create automation when certain conditions are met.
Monday has various use cases. Some of them are Software Development, Project Management, CRM, Marketing, Design, Task Management, Operations, and much more.
Key Features of Monday 
Create and track weekly to-do lists 
Easily add and track tasks from your email 
Real-time reporting on the number of items completed 
Track time spent on each task 
Pricing
Monday offers a forever free plan and comes with three premium plans:
Basic ($10/month)
Standard ($12/month)
Pro ($20/month)
AnswerThePublic is an online tool that helps you discover what people are searching for. You can use it to easily check keyword searches on Google and Bing.
For content marketers, AnswerThePublic is a valuable tool because it shows the questions that your target audience wants answers to. 
This lets you create optimized content that satisfies your audience's information needs.
AnswerThePublic is great for finding long-tail keywords and questions that you can use in your content.
Using their tool can help you find longer and more specific keywords so that you don't have to mine for them on your own.
One of the best features of AnswerThePublic is their Search Listening Alerts feature. It allows you to track specific keywords and get regular email insights on those keywords' behavior and trend.
Key Features of AnswerThePublic
Browse keyword suggestions across different countries 
Create lists of keywords to use in your content marketing campaign 
See trending questions being asked about any topic on the Internet 
Easily export essential keyword/questions data
Pricing
AnswerThePublic has a forever-free plan with limited daily searches. Their basic monthly plan costs $99/month. If you wish to access their Search Listening Alert feature, then you can go with their Expert plan that costs $199/month.
Conclusion
Content marketing can be a complex process, but using the right tools can make it much easier. 
With the right content marketing tools for beginners, you'll be able to make an impact in your industry and become a well-known authority.
We hope that this list helps you discover at least one new tool that will help you with your content marketing strategies!