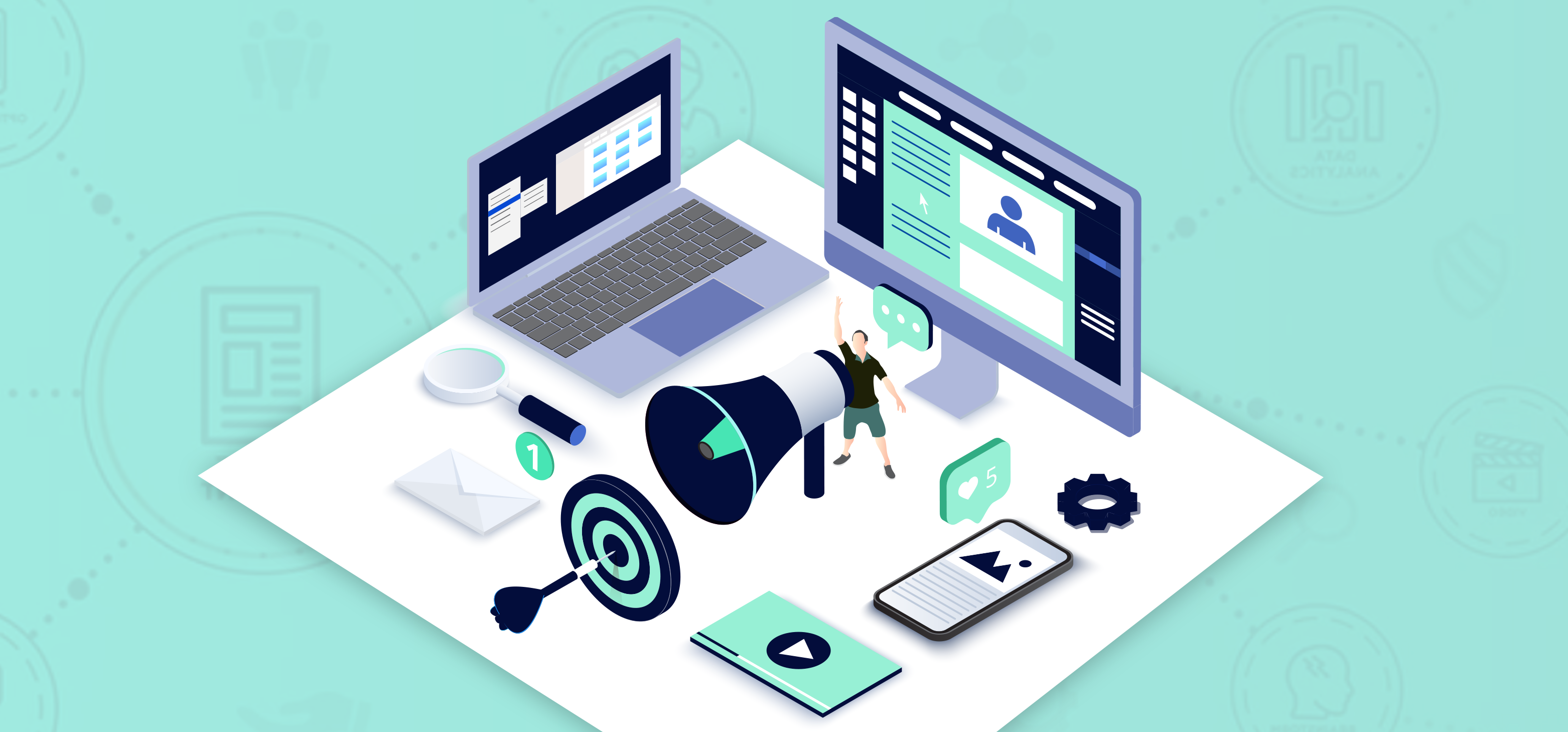 With the rise of the digital age, content marketing strategies have continuously evolved, become obsolete, and developed world-famous campaigns.
Content marketing is how the voice of a brand is visualized. It's how you communicate with your audience and how you build strong and loyal communities.
A powerful content marketing strategy is crucial to success, but having the right tools and software can help streamline the process. Content marketing tools can also help you do your job better and more efficiently.
There are thousands of tools on the market, and they all serve different purposes.
The first step is identifying what area of your content marketing strategy you need help with the most. Whether it's content production, ideation, scheduling, or otherwise, you can most likely find a marketing content tool for it!
We've identified the top 9 free yet powerful content marketing tools for beginners; giving you the best head start when launching your business!
What about when photography isn't enough, and you want to create your own content?
Well, Canva is a great option because you don't need any design skills whatsoever. It's built with content creators in mind, so you have various tools to choose from and play around with!
They have a wide range of pre-sized formats to choose from that are already fitted to certain social platforms, i.e., Instagram 1800px by 1800px, Facebook banners, videos, Instagram Reels, and much more.
Once you choose your file size, you will be given a plethora of templates to choose from.
There are templates for quotes, product launches, birthdays, photography – you name it. You can also easily edit your template with various fonts, colours, and elements to make it fit your brand's needs.
Canva is great because its content is supplied by other creators, so the library of templates, graphics, elements, etc. is constantly being updated. Canva is a popular choice amongst beginners because of how intuitive it is, and they offer a free version.
The free version limits certain templates, elements, etc. but still leaves you with thousands of options to choose from.
The Canva Pro and Enterprise versions give users the ability to set things like brand kits for brands (colours, fonts, etc.) schedule content, and more.
Finding out what people in your community are talking about is critical to staying on top of trends and relevant topics. By doing so, you can create content that better resonates with your audience and builds consumer loyalty.
Exploding Topics is an online search tool that helps entrepreneurs and investors find 'exploding' trends before they take off.
Their platform analyzes millions of data points, searches, mentions, and conversations across the internet to pull the most relevant and useful information.
The algorithm helps you identify under the radar industries, categories, products, and more before they blow up online.
The free version allows you to browse various topics across numerous categories. However, the PRO version gives you unlimited access to the data along with additional features and benefits.
Vidyard is a video marketing platform that helps you work with video content on your website, from hosting, to sharing, to promoting.
They are popular among entrepreneurs who offer services or engage directly with their clients. In an age where consumers are constantly bombarded by brands, stand out from the crowd with video.
Vidyard knows that personalized videos can help boost engagement by 2-5x. With features like split testing and content optimization – they offer numerous sales solutions that help drive results by creating more opportunities using video to engage, quality and convert your leads.
Vidyard also helps you accelerate the buyer's journey and understand who your most engaged leads are. Working with you to help convert leads faster using video and viewer analytics. Similarly, you can analyze how your videos perform across different social networks, all from one central dashboard.
Sign-up for free or speak to one of Vidyard's representatives to see how the platform can serve you and your business best.
With so many brands online, you will want to make sure that the content you share is high-quality and engaging. Gone are the days where blurry images could get a pass; consumers now expect to see quality content (every time!)
If you need high-quality photos of people, animals, environments, things, you name it – Pexels will be your new best friend.
Pexels is a completely free stock photo and video platform that helps designers, bloggers, and everyone who is looking for high-quality visuals to download and use for free. No strings attached, if you see a photo or video you like, simply download it.
You are not even required to create an account to download photos and videos. Go to pexels.com and easily search for what you're looking for, i.e., Woman outdoors, man stretching, flowers, etc.
Pexels will bring up all relevant content about your search. You can also scroll through the main page to get inspiration through trending photos/videos.
Yoast is a WordPress plugin that makes search engine optimization (SEO) easy and simple to understand. SEO can be confusing when first starting so using a product like Yoast will allow you to optimize your content for specific keywords, edit meta descriptions, etc.
Yoast allows you to be as simple or as advanced as you would like with your SEO tools.
As you learn more about the uses of each tool, you will be able to make the changes on your web pages to help drive more traffic and rank higher in search engines.
Yoast Free
Access to free courses
Add related key phrases to text manually
1 Keyword or key phrase
Manually research, adjust, and improve the content
Tell Google exactly what your page is about
Keep an eye on all pages manually
Only Google preview
Readability check
Full control over the taxonomy of posts
No duplicate content
Mark your links as nofollow or sponsored
Works in block editor and classic editor
Technical configuration
Yoast Premium ($89 USD per site)
Full access to all Yoast SEO academy courses
Find data about your key phrases
Automatic recognition software for keyword optimization
Word forms recognition available in 15+ languages
Tell Google exactly what your page is about
Yoast will warn you when content hasn't been updated for 6 months
Preview snippets for search and social media (Google, Facebook, Twitter)
Readability check
Full control over the taxonomy of posts
No duplicate content
Mark your links as no-follow or sponsored
Works in block editor and classic editor
Technical configuration
Internal linking suggestions
Internal linking blocks
Content insights
Redirect manager
Seamless integration in Elementor
Automate publishing flow
Focus keyword export
1-year free access to 24/7 support
Ad-free  
Buzzsumo is a content marketing platform that allows you to dive deep into content insights to generate ideas, create high-performing content, identify key influencers, and track performance.
When starting a business, it is beneficial to see what sort of conversations consumers are having surrounding your niche or topic of interest.
Buzzsumo's platform focuses on 4 key areas: discovery, research, influencers, and monitoring. Explore and search through thousands of posts and high-performing content to see what's performing best.
Research billions of different pieces of data to help strengthen your marketing strategy. Help identify potential influencers to partner with and monitor comments and trends in your community.
Buzzsumo allows users to create a free account with 10 free searches per month or test out a free 30-day trial with a paid account.
Ahrefs is an all-in-one SEO toolset, and a great platform to use for beginners. They make it easy to use for people at every level of SEO knowledge and offer various features.
Ahrefs is the only tool on this list, which isn't free. We can't recommend any substitutes for Ahrefs as well, since there aren't any. It's that good.
Unlike Yoast, which is tied directly to WordPress, Ahrefs offers an all-in-one dashboard where you can evaluate various SEO features for your business.
Ahrefs offers features like website optimization, competitor analysis, research of what your customers are searching for, industry insights, top-performing content, and ranking progress.
Because of the in-depth analysis and features that Ahrefs offers, it does not offer a free version, but does, however, offer a $7 trial for 7 days.
With just how much information you can pull from this software, using it for even 7 days may help you significantly jumpstart your SEO and help rank your business higher!
CoSchedule's Headline Analyzer is the #1 free headline analyzer tool. It's designed to help you write better headlines that will ultimately drive more traffic, shares, and search results.
This online tool uses data to help you create the best headline by focusing on elements like proper word balance, headline type, sentiment, word count, character count, clarity, readability and skimmability.
Simply create an account for free, enter your current headline into the search bar, and have your results displayed in detail in an easy-to-use dashboard.
Once you create your free account you will be limited to how many headlines you can analyze unless you upgrade to one of their paid plans.

Planoly is a great content scheduling tool for beginners. It allows you to schedule your content in advance to Instagram, Pinterest, Facebook and Twitter.
You can quickly view all of your content in a calendar view to see what posts you have scheduled and how your previous ones have performed.
Planoly is available as an app and on the web, which makes it even easier to schedule content directly from your phone. The free version allows you to connect to up to two social profiles and make 30 uploads per month per account.
Their paid plans are not too expensive, ranging from $$7 to $$23 per month. The paid plans give you more advanced analytical tools, comment auto-posts, image filters, and more.
Navigating content marketing doesn't have to be intimidating or frustrating. With so many tools at your fingertips, you have the power to begin creating, promoting, and monitoring content that works for you and your business.
Remember that every business is different, so keep playing around until you find the content marketing tools that fit your business' needs!
Share with an entrepreneur who could benefit from these tools. 
Share this article on: