Productivity has become a key element that determines success in today's environment of fast change.
The value of productivity cannot be emphasized, since it is what drives people and businesses to achieve their objectives and stay up with the fast-paced pace of modern life. It's essential to our quick-paced culture, where time is money and productivity is everything.
However, increasing productivity requires not just working harder but also working smarter. This is where the promise of productivity hacks supported by research comes into play.
These tips are doable methods to increase productivity and efficiency that are supported by thorough study and empirical data. They are tried-and-true techniques that can assist us make the most of our time and energy, not just wild theories or passing fads.
This article seeks to give a general overview of these productivity hacks, highlighting their potential advantages and showing us how to incorporate them into our everyday activities.
These productivity tips cover a wide range of methods intended to increase output, including methods to sharpen attention and lessen distractions, methods to manage time more effectively, and methods to balance work and life.
Let's start with the task of productivity improvement and learn how science can make our job smarter rather than harder.
Understanding Productivity
In its most basic form, productivity is the ratio of output to input. It's a principle that applies to both personal and professional pursuits in all facets of our life.
But productivity isn't just about output; it's also about the caliber of the work that is generated. It's about getting more done with fewer resources, making the most of what you have, and completing tasks quickly and effectively.
But in order to really comprehend productivity, we need to dive into its psychological foundations. Our ability to be productive is greatly influenced by our brains.
The unique insights provided by cognitive science into how our brains work when we are productive are astounding. It involves a subtle balance between mental energy, motivation, and attention.
For instance, the cognitive resources in our brains are limited. We quickly exhaust these resources when we multitask or move between jobs often, which lowers productivity.
When we concentrate on a single activity, we can more effectively direct our cognitive resources, increasing our productivity. Furthermore, incentives trigger responses in our brains. Because of this, establishing specific, attainable objectives and rewarding ourselves when they are achieved can increase our drive and productivity.
We can develop techniques that work with our brain's inherent tendencies by comprehending these psychological components of production, enhancing our capacity for productivity.
1. Prioritizing Tasks Effectively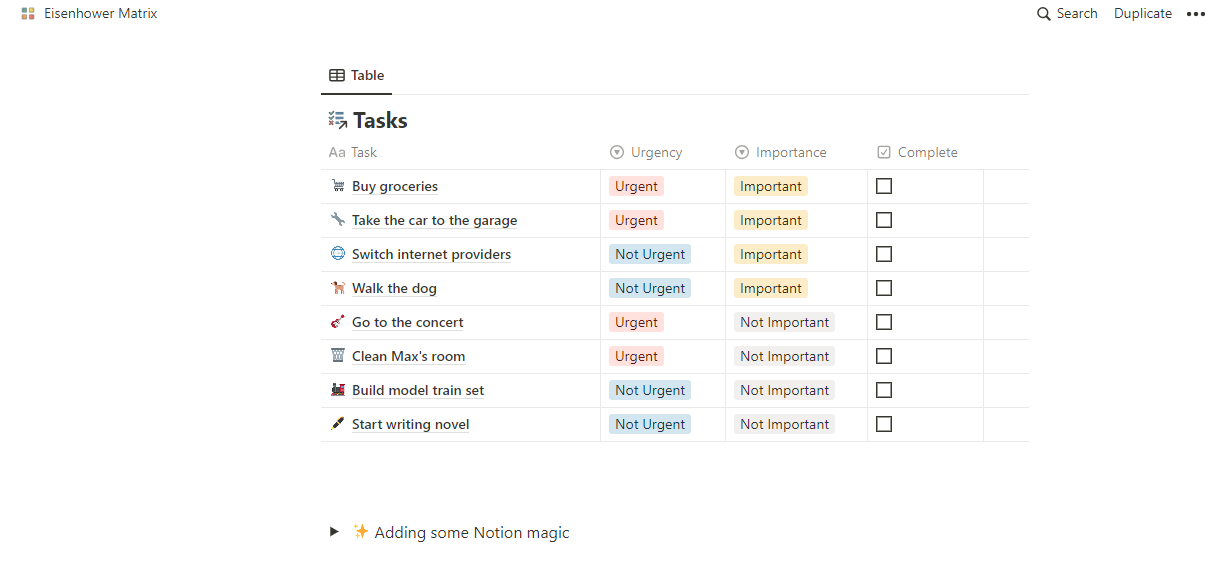 Notion Software For Task Management
The Eisenhower Matrix
The work prioritizing technique known as the Eisenhower Matrix is named after the 34th President of the United States, Dwight D. Eisenhower.
The approach divides jobs into four quadrants according to their urgency and importance. It is straightforward but effective. The four quadrants are important and urgent, urgent and important, urgent and important, and neither important nor urgent.
This matrix makes it easier for us to see our duties and prioritize them, allowing us to concentrate on the tasks that are most important while avoiding time-wasting activities.
It's a sensible strategy that, by streamlining our task management procedure, might greatly increase our productivity.
The 80/20 Rule
The 80/20 Rule is another innovative idea in the field of productivity. According to this theory, just 20% of efforts typically result in 80% of results.
In other words, the majority of our results are produced by just a very tiny portion of our acts. We can boost productivity and make sure that our efforts are focused where they will have the biggest impact by concentrating on the key 20% of tasks that deliver the most important benefits.
By focusing on the activities that are actually vital and delegating or eliminating the less important ones, this approach encourages us to work more wisely rather than more rigorously.
2. Time Management Strategies
​​The Pomodoro Technique
The Pomodoro Technique is among the best methods for managing your time. This technique, developed by Francesco Cirillo, is called after the tomato-shaped kitchen timer he used.
It includes splitting work into periods, usually 25 minutes long, with brief rests in between. A "Pomodoro" is the name for this pattern.
Four "Pomodoros" are finished before a lengthier pause. This method's efficacy and simplicity make it beautiful. By allowing for scheduled breaks on a regular basis, it promotes sustained attention and aids in preventing burnout.
This balance of labor and rest can significantly boost productivity and reduce the seeming difficulty of the task at hand.
Time Blocking
Time blocking is a strong time management technique. This entails segmenting your day into time blocks, each devoted to a certain activity or collection of chores.
You can reduce the inefficiencies of task switching and make sure that key activities are not overlooked by setting particular tasks and timings for them.
By presenting a clear plan of action for the day, time blocking can help in lowering the stress brought on by a lengthy to-do list. Instead of being at the whim of sporadic demands and diversions, it's a proactive approach to time management that puts you in charge of your day.
3. Optimizing Workspace for Productivity
Decluttering
The productivity of a desk can be seriously hampered by clutter. Piles of paperwork, unkempt equipment, and other things can divert attention and slow down productivity.
We can simplify our work procedures while also creating a visually pleasing workstation by clearing out the clutter and arranging our workspace.
An ordered desk can assist you think more clearly, making decisions more quickly, and feeling more in control of your workload.
Ergonomics and Productivity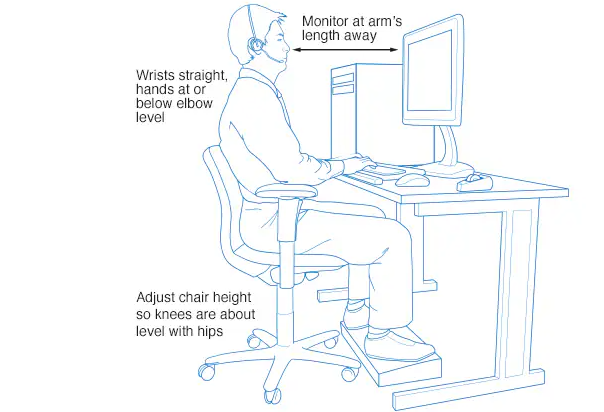 Beyond clearing out clutter, a workspace's physical layout and ergonomics are crucial factors in productivity. Physical strain can be reduced and work-related injuries can be avoided with an ergonomically built workstation that is customized to each user's needs.
These factors can have a huge impact, whether it's an adjustable chair that supports posture, a display at eye level to avoid neck strain or a keyboard and mouse positioned for maximum comfort.
Being at ease allows us to concentrate better, work longer periods of time without becoming tired, and eventually produce more.
4. Leveraging Technology for Productivity
Task management apps
Technology in the modern era provides a wide range of instruments intended to increase productivity. Apps for task management stand out as essential tools among them.
These tools make sure that nothing falls between the cracks by tracking progress, setting reminders, and organizing chores.
Examples include Asana, which specializes in team collaboration and project management, Trello, which gives a visual board of tasks and projects, and Todoist, which is renowned for its user-friendly design and effective task classification.
The best software depends on your demands as an individual or as an organization, but the most important thing is to pick one that complements your workflow and increases productivity.
Automation and Productivity
Automation is a further technical advance that boosts production. We free up time and brain capacity for more important and creative activities by automating repetitive and boring processes.
Automation can dramatically reduce manual labor, whether it's through the use of email filters, the use of tools like Zapier to link several apps, or the utilization of AI-driven software for data input.
This not only saves time but also lowers the possibility of human error, guaranteeing faultless completion of work.
5. Enhancing Focus and Concentration
Overcoming distractions
Distractions are commonplace in our highly connected society and frequently prevent us from paying attention. It's critical to recognize these distractions and take active steps to reduce them if you want to improve attention.
Convenient actions include designating a distinct workplace, disabling unnecessary notifications, and establishing predetermined times for monitoring social media or email.
By setting limits, we must foster an atmosphere that supports continuous focus, ensuring that our attention is undivided and our production is unimpeded.
Mindfulness and Meditation
Beyond the surroundings around us, our interior condition is crucial to attention and concentration. The cultivation of mental clarity can be aided by mindfulness and meditation.
By engaging in mindfulness exercises, we can train our minds to be more in the present and less distracted by mental chatter.
Meditation provides a methodical strategy to improve our awareness and attention span. Improved focus, less stress, and a stronger feeling of purpose can all result from regular meditation practice, which can increase productivity.
6. The Power of Habits
The Science of Habit Formation and How to Build Productive Habits
Our actions are often strongly influenced by our habits, which frequently work unconsciously. Habits are fundamentally made up of a loop: a trigger, a routine, and a reward.
It's essential to comprehend this cycle if you want to develop useful behaviors. We can change or develop routines that are in line with our aims by recognizing the signal that initiates a certain behavior and the reward that reinforces it.
For instance, if the cue is feeling weary in the middle of the day, one can choose to go for a little walk or a nutritious snack instead of going for sugary treats (routine), connecting it with the reward of feeling re-energized.
Breaking Bad Habits
On the other hand, overcoming harmful habits necessitates making a conscious effort to interrupt the established cycle. The first stage is to become aware of the signs and incentives linked to counterproductive behavior.
Once the pattern has been discovered, tactics can be used to modify it, such as picturing the advantages of the change or asking friends to hold you accountable.
The old loop gradually weakens with continued effort, and a new, beneficial habit replaces it.
7. Managing Energy Levels
Understanding the Energy Cycle
Our bodies' inherent circadian cycles play a role in the ups and downs of our energy levels throughout the day. Knowing these patterns enables us to schedule chores for when we are at the pinnacle of our energy.
Demanding chores are best done in the morning since for many people, it is a time of renewed energy and focus. On the other hand, regular or creative tasks can be better suited to the lull that follows lunch.
We can increase productivity and lessen exhaustion by tuning into our bodies cues and planning work accordingly.
The Role of Nutrition and Exercise in Sustaining Productivity
Consistent energy levels are mostly dependent on diet and activity. A balanced diet that is high in whole foods and low in processed sugars delivers continuous energy, avoiding the abrupt peaks and crashes brought on by sugary snacks.
It's important to stay hydrated as well since even a little dehydration might affect your ability to concentrate. Exercise, whether it be a quick stroll or a vigorous workout, increases blood flow to the brain and oxygenates it, which improves mood and cognitive performance.
We build the basis for prolonged energy and increased productivity by placing a priority on diet and regular exercise.
8. Handling Information Overload
Effective Note-Taking Techniques for Better Retention and Recall
Capturing and holding onto knowledge is crucial in today's knowledge-rich world. A key component of this procedure is taking notes correctly.
Comprehension and memory can be improved by using strategies like the Cornell Method, which separates notes into triggers, key ideas, and summaries, or mind mapping, which graphically portrays knowledge and its relationships.
We can retain knowledge more effectively and make it easier to retrieve it later on by actively engaging with the content and structuring it.
How to Filter and Consume Information Without Getting Overwhelmed
With so much information available at our fingertips, judgment is crucial. Prioritizing quality above quantity is key. Don't try to swallow everything; instead, concentrate on material from reputable sources.
Having clear objectives for your information intake, such as "I want to understand topic X," helps direct your study and stops you from idly perusing the web.
Regular vacations and digital detoxes might aid in preventing information overload and maintaining mental clarity.
9. Goal Setting and Motivation
SMART Goal-Setting Framework
The first step in achieving goals is setting them, but not all objectives are created equally. In order to develop goals that are specific, measurable, achievable, relevant, and time-bound, use the SMART framework.
The SMART technique boosts success by ensuring that goals are precise, measurable, practical, connected to bigger goals, and time-bound. It provides a clear path to success by converting hazy ambitions into doable tasks.
Cultivating Intrinsic Motivation
Although benefits from the outside might be inspiring, real motivation frequently comes from the inside. An intuitive drive to pursue something for its own sake, often known as intrinsic motivation can be a strong motivator.
Finding meaning and passion in one's work is necessary for cultivating it. Aligning tasks with personal beliefs, pursuing skill mastery, or looking for opportunities to have a positive influence are some examples of how to do this.
When we find purpose in our work, motivation becomes self-sustaining and helps us move on despite obstacles.
10. Dealing with Procrastination
Identifying the Root Causes of Procrastination and Overcoming Them
Procrastination is sometimes known as a time thief and can significantly hinder productivity. At its foundation, procrastination isn't just about being lazy; it frequently results from more complicated problems.
This could be due to perfectionism, a fear of failing, or even a lack of direction. We can start to remove the impediments that keep us back by identifying and resolving these root causes.
For instance, if fear of failure is the problem, changing the way we see mistakes and reducing avoidance behaviors might help.
Procrastination-Busting Techniques
Actionable tactics are necessary to stop procrastinating. The "two-minute rule," which states that you should act right away if a task takes less than two minutes, is one efficient strategy.
This straightforward guideline can create momentum for more difficult projects. Another way is known as the "Pomodoro method," which divides work into focused segments and then breaks for a little period of time.
This establishes a rhythm that can aid in sustaining attention and preventing procrastination. Another effective starting point for motivation is to picture the outcome or the advantages of finishing a task.
11. Enhancing Creativity and Innovation
The Connection Between Productivity and Creativity
While efficiency and production are frequently emphasized, creativity is inextricably connected to productivity. An atmosphere that is conducive to creativity is created by a constructive attitude.
Our minds are able to roam, explore, and connect dissimilar concepts when we are structured and without unneeded distractions.
This synergy between productivity and creativity implies that by improving one, we unwittingly improve the other, resulting in a loop of inspiration and execution.
Techniques to Stimulate Creativity and Generate Innovative Ideas
It takes intentional effort to fuel the creative fires. One effective method is brainstorming, which promotes an atmosphere of open inquiry by encouraging unrestricted ideas without passing judgment.
A graphic technique called mind mapping can be used to branch out and connect ideas, finding surprising correlations. Additionally, pursuing a variety of experiences—through travel, reading, or trying new things—can offer different viewpoints and insights.
Even taking a step back and allowing for moments of contemplation and recuperation can sometimes end in unexpected creative breakthroughs.
12. The Science of Rest and Recovery
The Importance of Breaks and Downtime for Productivity
Science emphasizes the importance of rest and recuperation in the productivity equation, contradicting the idea that continuous effort produces greater outcomes.
Both short and long breaks give our brains a chance to reset, which improves attention and prolongs performance. As our minds digest and link information unconsciously, downtime can additionally promote creativity.
Basically, incorporating purposeful breaks into our routines might paradoxically hasten our development and improve the caliber of our production.
Tips for Better Sleep and Its Impact on Overall Productivity
The foundation of healing is sleep. A sound night's sleep not only refreshes the body but also strengthens memory and makes learning easier.
A regular sleep schedule, a relaxing nighttime ritual, and a dark, chilly atmosphere can all help you get the most out of your sleep.
Even better sleep can be achieved by limiting screen time before bed and using caution while consuming coffee.
We enjoy enhanced cognitive performance, enhanced mood, and higher energy with better sleep, all of which considerably increase our productivity.
13. Managing Stress and Burnout
Recognizing Signs of Burnout and Taking Preventative Measures
Productivity can be seriously hampered by burnout, a condition characterized by ongoing physical and emotional tiredness.
The first step in prevention is to become aware of its warning signals, which include continual exhaustion, cynicism about work, and diminished performance.
Setting realistic goals, upholding a good work-life balance, and taking frequent breaks are essential for preventing burnout.
Making self-care a priority, which includes getting enough sleep, working out often, and engaging in leisure activities, can also help restore strength and resilience.
Stress Management Techniques to Stay Productive and Balanced
Maintaining productivity and balance requires excellent stress management. Deep breathing, gradual muscular relaxation, and mindfulness meditation are methods that can help lessen the acute effects of stress.
Another effective stress reliever is regular exercise, which releases endorphins that improve mood and give you a boost of natural vitality.
Having a robust social support system and getting professional assistance when necessary can offer emotional relief and useful stress-management techniques.
14. Balancing Work and Personal Life
Achieving Work-Life Harmony
The delicate process of juggling work and personal obligations is crucial for overall well-being and productivity. Setting clear boundaries between work and personal time is essential to achieving work-life balance.
This might entail setting apart particular work hours, refraining from job-related contact during non-work hours, and making sure there is enough time for leisure and enjoyment.
It's also critical to appropriately prioritize duties so that both professional and personal objectives are achieved without conflicting with one another.
The Benefits of Hobbies and Social Activities on Productivity
Participating in hobbies and social activities can significantly affect productivity. These activities provide our minds with the much-needed respite from work that they require.
They can foster creativity, offer fresh ideas, and improve problem-solving abilities. Hobbies provide a vehicle for self-expression and a source of fulfillment, whether they be reading, gardening, painting, or playing an instrument.
They can increase morale and motivation while also increasing productivity at work by encouraging a sense of accomplishment outside of the workplace.
15. The Productive Mindset
Developing a Growth Mindset
The idea of a growth mentality is essential to having a productive attitude. This way of thinking is based on the idea that aptitude and intellect can be cultivated through commitment and effort.
People who have a growth mentality see problems as chances for development and learning rather than avoiding them.
They see mistakes as necessary building blocks on the path to mastery rather than as proof of incapacity. This kind of thinking encourages constant improvement, which in turn encourages productivity and creativity.
Overcoming Setbacks and Maintaining Productivity
Another tenet of the creative mentality is resilience, or the capacity to recover from setbacks. Challenges should be met head-on and quickly overcome, not avoided.
Maintaining an optimistic attitude, asking for help when necessary, and seeing setbacks as temporary challenges rather than insurmountable ones are all part of developing resilience.
By strengthening our will and motivation, we can guarantee that difficulties don't disrupt our production.
16. Tools and Resources for Productivity
Recommended Books, Podcasts, and Blogs on Productivity
The subject of productivity has received substantial exploration in books, podcasts, and blogs, providing a plethora of ideas and tactics.
Cal Newport's "Deep Work" and Timothy Ferriss' "The 4-Hour Workweek" are two books that take a deep dive into concentrated work and time management, respectively.
Podcasts like "The Productivity Show" and "Beyond the To-Do List" feature conversations with productivity gurus as well as practical advice.
Blogs like "Zen Habits" by Leo Babauta and "Productivityist" by Mike Vardy are troves of information on how to improve one's everyday tasks and workflow.
Productivity Tools and Gadgets to Boost Efficiency
There are several tools and devices that can increase productivity in the digital age. Software like Notion or Obsidian can simplify note-taking and task management, while applications like Rize offer insights into a person's digital activities, which can help a person focus by reducing distractions.
Devices like ergonomic desk sets or noise-canceling headphones might optimize the working environment for people who prefer a more tactile approach.
The best of both worlds can be had by using digital pens and smart planners, which bridge the gap between analog and digital note-taking.
17. The Role of Accountability
The Power of Accountability Partners and Groups in Boosting Productivity
Accountability has the potential to significantly boost productivity. A sense of accountability and drive to keep promises are produced by having an accountability partner or participating in an accountability group.
These collaborations or groups give a venue for exchanging objectives, monitoring progress, and providing one another with support.
The social component can make the productivity journey more pleasurable and less alienating, and the shared commitment helps people feel motivated and purposeful.
Setting Up Accountability Systems to Stay on Track with Your Goals
Adding a structure of accountability can strengthen this impact. This can entail communicating often with an accountability partner, keeping a public progress record, or even establishing incentives and penalties linked to goal accomplishment.
Digital tools like Habitica gamify this process by turning goals and activities into role-playing games, while applications like StickK let users create commitment contracts that provide an extra layer of motivation (or disincentive) to accomplish goals.
18. Streamlining Communication
Effective Communication Tools and Techniques
Effective communication is crucial for productivity in today's connected environment. Making use of tools like Trello for collaborative project management, Zoom for video conferencing, and Slack for team conversations can improve communication and cooperation.
In addition to tools, strategies like attentive listening, concise concept expression, and routine feedback loops can improve comprehension and lessen misunderstanding.
The collaborative process can be improved even further by establishing clear agendas for meetings and allocating certain channels for various forms of communication.
Avoiding Communication Overload and Improving Team Productivity
However, there is a danger of information overload given the abundance of communication options accessible. It's crucial to develop communication rules in order to counter this.
Setting "quiet hours" during which team members can concentrate without distractions, batching messages, or utilizing status indicators to indicate availability are possible solutions.
Teams can sort through information effectively by encouraging succinct communication and utilizing technologies that make it simple to categorize and filter communications.
19. Continuous Learning and Skill Development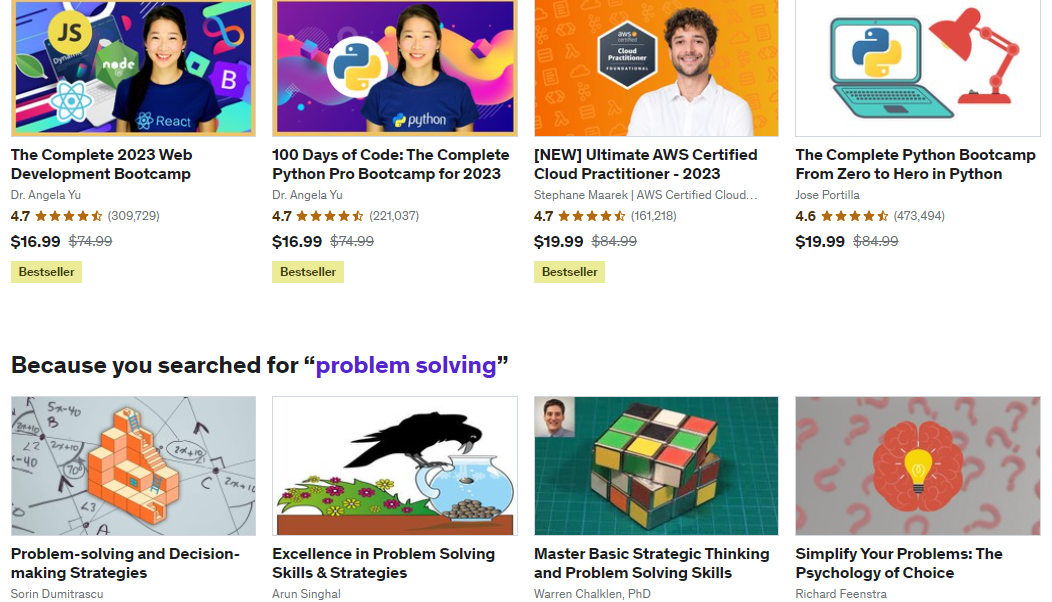 Skill development courses on Udemy
The Relationship Between Learning and Productivity Growth
The development of skills and ongoing learning are essential for increasing productivity. We improve our capacity for task performance by deepening our knowledge and enhancing our abilities.
In our quickly changing environment, flexibility is a vital quality that learning encourages. It promotes creativity, widening our horizons to novel concepts and methods.
Our desire to learn helps us be more productive by giving us the skills necessary to overcome obstacles and take advantage of opportunities.
Strategies for Integrating Learning into Your Daily Routine
It need not be difficult to incorporate learning into our regular activities. Microlearning, the practice of learning in digestible, little portions, can be a useful strategy.
This can involve reading a chapter of a book every day, taking a quick online course over lunch, or listening to a podcast while commuting. Having clear learning objectives and monitoring progress can also help you stay motivated and concentrated.
Learning can be reinforced and made more pleasurable and gratifying by using newly acquired skills or information in practical situations.
20. Embracing Failure and Learning from Mistakes
Overcoming the Fear of Failure and Embracing It as a Stepping Stone to Success
Failure, which is sometimes seen negatively, can be one of our best instructors. Although the dread of making errors can be crippling, viewing failure as a necessary component of personal development can be freeing.
Seeing failures as feedback rather than final outcomes offers insights into opportunities for progress.
By accepting losses, we not only develop resilience but also open the door for invention because many game-changing concepts are born from the ashes of early failures.
The Growth Mindset Approach to Learning from Mistakes and Becoming More Productive
The growth mindset, developed by Carol Dweck, stresses how intellect and skills can be changed through effort and education.
This way of thinking emphasizes seeing errors as chances for improvement rather than as signs of inferiority. Setbacks become lessons that inform our future behavior when we adopt a development mentality.
The culture of continuous learning that is fostered by this viewpoint helps us get better with each error, increasing our productivity and overall growth.
21. Managing Multitasking and Context Switching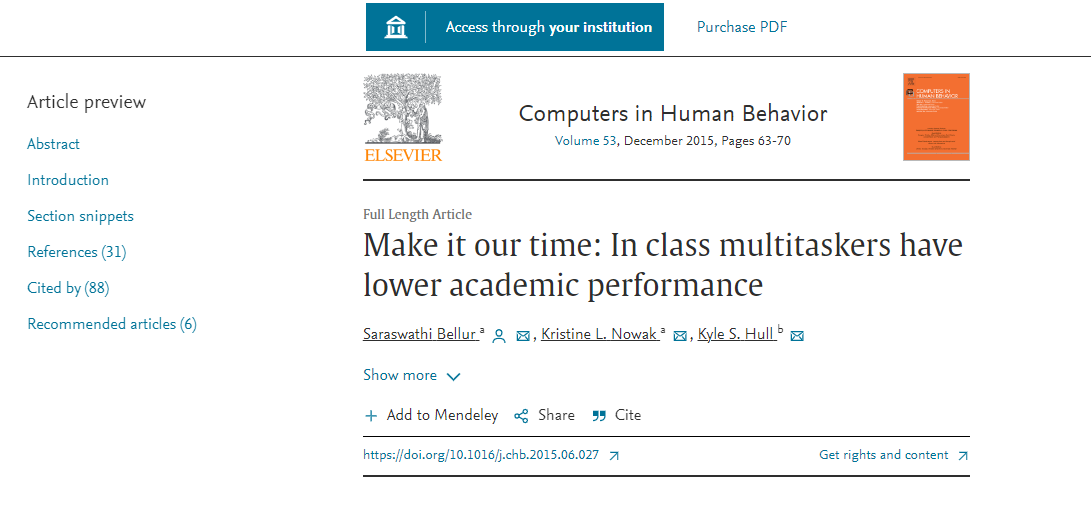 The Productivity Myths of Multitasking and Its Impact on Efficiency
Although multitasking is sometimes praised as a desirable talent, it can also be a productivity trap. Contrary to common assumptions, managing several activities at once doesn't always result in greater efficiency.
In reality, evidence indicates that multitasking can impair cognitive function, increasing the likelihood of mistakes and prolonged job completion times.
The simultaneous processing of many activities is not how our brains are designed, therefore trying to do so might weaken attention and lower the quality of our work.
Strategies for Managing Context Switching and Staying Focused on Tasks
The process of transferring your focus between multiple things, known as context switching, can be intellectually hard and time-consuming.
Batching related tasks together can help manage this by reducing the cognitive effort of switching gears. It might also be beneficial to adopt techniques like the Pomodoro Technique, which incorporates concentrated work intervals and brief breaks.
Further reducing the need for frequent context flips can be achieved by clearly defining objectives and reducing outside disruptions, including digital alerts.
22. Using Visualization and Mind Mapping Techniques
The Benefits of Visualization in Goal Achievement and Productivity
Visualization involves creating mental images of desired results, which can be a potent strategy for increasing productivity. We establish a constructive emotional connection, which increases motivation and attention, by vividly visualizing the accomplishment of a task or the attainment of a goal.
This mental rehearsal not only makes our goals clearer but also prepares us mentally for success, making the road to accomplishment seem more real and doable.
How Mind Mapping Can Improve Creativity, Organization, and Idea Generation
The visual representation of ideas and their relationships through mind mapping provides a dynamic approach to arranging ideas, inspiring creativity, and coming up with new ones.
Mind maps offer a comprehensive picture of difficult issues by starting with a key idea and extending out into adjacent areas. By promoting free association, this non-linear strategy fosters connections that would not otherwise occur through conventional linear thinking.
Mind mapping can turn disorganized ideas into a structured and aesthetically pleasing framework for brainstorming, project planning, or information organization.
23. The Impact of Positive Habits on Productivity
Cultivating Positive Habits for Mental Clarity and Focus
Integrating good habits into our daily routines can dramatically boost productivity. Focus can be improved by developing routines like frequent meditation, mindful breathing, or even easy morning rituals like writing.
These habits provide a foundation of mental health throughout time, improving our capacity to do activities quickly and pay attention for extended periods of time.
The Science of Gratitude and Its Effects on Productivity and Well-being
Science has shown a number of advantages of gratitude, a strong positive feeling, for both productivity and general well-being.
According to studies, being grateful can elevate mood, lessen stress, and promote sleep quality—all of which boost productivity.
We develop a positive mentality by taking time to consider our accomplishments, acknowledge the help of others, or simply enjoy the moment. This improves our drive and cultivates resilience, allowing us to face difficulties with grace and hope.
24. The Power of Delegation and Outsourcing
Understanding the Importance of Delegation in Maximizing Productivity
The productivity technique of delegation, which is frequently underutilized, is quite effective.
By delegating work, we not only spread the effort but also empower team members and enable them to capitalize on their distinct skills.
Time is saved through effective delegation, which allows managers and leaders to concentrate on important tasks and strategic choices. In addition, it promotes a culture of trust and cooperation where team members feel appreciated and are inspired to perform at their highest level.
Identifying Tasks Suitable for Outsourcing to Free Up Valuable Time
Delegating certain duties or projects to other parties is the extension of outsourcing. Determining which jobs are strong candidates for outsourcing is crucial for maximizing productivity.
Typically, jobs that are repetitive and time-consuming but don't need core knowledge, like data entry or certain administrative responsibilities, can be outsourced.
Specialized jobs are also excellent candidates for outsourcing since external professionals can complete them more quickly and with better outcomes. Businesses and people can save time by unloading these activities in a smart way, allowing them to concentrate on their core capabilities and foster development.
25. Celebrating Success and Acknowledging Progress
The Significance of Celebrating Achievements and Milestones
The path to productivity and progress depends on acknowledging and celebrating accomplishments, no matter how big or little. Every accomplishment is evidence of perseverance, commitment, and hard work.
Celebrating these occasions affords an opportunity to reflect on the trip, appreciate the difficulties overcame, and re-energize for the road ahead in addition to giving one a well-earned rest.
It serves as a reminder that progress, no matter how slow, is nevertheless progress.
The Impact of Positive Reinforcement on Productivity and Motivation
Positive reinforcement rewards desired behavior and has a significant impact on output and motivation. It increases morale, gives people a sense of purpose, and reaffirms the importance of working hard when efforts are recognized and rewarded.
Individuals and teams are motivated to constantly do their best work by this cycle of effort, acknowledgment, and reward because it generates a positive feedback loop.
With continued inspiration and a shared commitment to excellence, this culture of praise and acknowledgment gradually creates a work atmosphere where productivity soars.
26. Productivity in a Remote Work Environment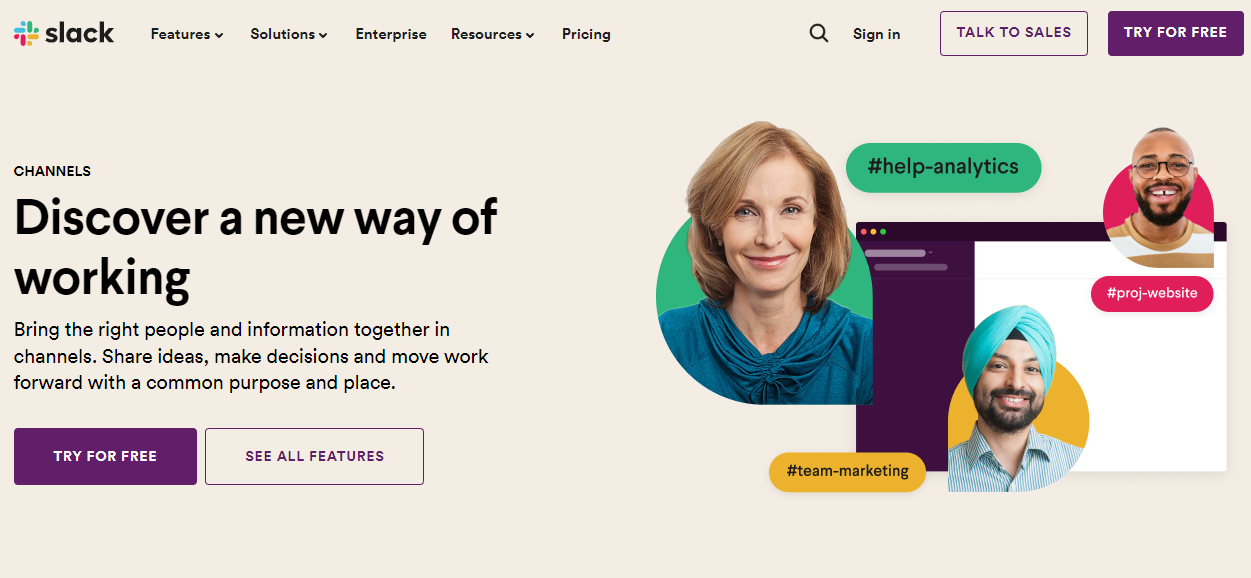 Addressing Challenges and Maximizing Productivity in a Remote Setup
While a remote work environment offers freedom, it also presents a unique set of difficulties. Productivity can be affected by distractions at home, possible loneliness, and the blending of work and personal life.
Establishing a designated workstation, establishing defined work hours, and taking frequent breaks are all necessary to manage these issues.
In a remote setting, communication is even more important to maintain team unity, alignment, and value.
Remote Work Productivity Tools and Practices for Seamless Collaboration
Productivity in a remote setting can be greatly increased by using the appropriate tools.
Real-time communication is facilitated by platforms like Slack or Microsoft Teams, while virtual face-to-face conversations are made possible by Zoom or Google Meet.
Platforms like Asana or Trello can make task management and progress monitoring for group projects much easier.
In addition to using the right technologies, effective cooperation and team cohesiveness depend on regular check-ins, open communication, and the development of a trusting culture.
27. Embracing the Concept of "Deep Work
Understanding the Concept of Deep Work and Its Benefits
The term "Deep Work" describes the capacity to concentrate only on a mentally taxing job. In order to achieve a state of flow, when creativity and productivity surge, one must totally commit to work.
Deep work has a variety of advantages. It promotes a sense of accomplishment and mastery over one's skill in addition to enabling the production of high-quality work in less time.
The capacity to focus on in-depth work has become a desirable and uncommon skill in an era of continual digital distractions.
Creating an Environment Conducive to Deep Work for Enhanced Productivity
Someone has to create a space with few interruptions if they are to embrace intense work. This might entail setting up a quiet workstation, scheduling certain times for intensive work sessions, and using tools or programs that eliminate digital interruptions.
Physical clues can let people know how important it is to stay focused, such as donning noise-canceling headphones or hanging up a "do not disturb" sign.
Productivity can also be increased by clearly defining goals for each intensive work session and taking pauses to re-energize.
28. The Connection Between Physical Health and Productivity
The Impact of Exercise, Nutrition, and Overall Physical Well-being on Productivity
Our productivity levels are undoubtedly influenced by our physical health. Regular exercise not only increases energy but also improves cognitive skills, improving the ability to make decisions and solve problems.
Nutritionally sound eating nourishes the body and promotes mental clarity as well as lasting energy throughout the day.
Our ability to concentrate, absorb information, and maintain stress resilience is greatly improved when we are physically well.
Strategies for Integrating Health Habits into Your Daily Routine
Integrating healthy habits into our daily routines is crucial if we want to reap the rewards of excellent physical health on our capacity for productivity.
This can entail choosing wholesome meals and snacks, scheduling regular bedtimes, or scheduling brief activity breaks throughout the day.
Simple actions like stretching in the morning, taking a stroll during the day, or practicing mindful eating can have a big impact.
29. Setting Realistic Expectations and Avoiding Perfectionism
The Dangers of Perfectionism and Its Impact on Productivity
While perfectionism is frequently regarded as a positive quality, it can also be a double-edged sword. The constant search for perfection can cause procrastination, burnout, and a reluctance to take chances.
Perfectionism can become a paralyzing force that stalls development and stifles creativity rather than advancing us.
Setting Realistic Goals and Expectations for Sustainable Progress
Setting attainable goals is essential for avoiding the dangers of perfectionism. This entails being aware of one's limitations, breaking down work into manageable chunks, and acknowledging incremental successes.
We encourage a growth mentality by emphasizing progress rather than perfection, which enables ongoing learning and development.
Embracing flaws and seeing them as chances for improvement can result in more productive work that is both long-lasting and gratifying.
30. Nurturing a Supportive Productivity Community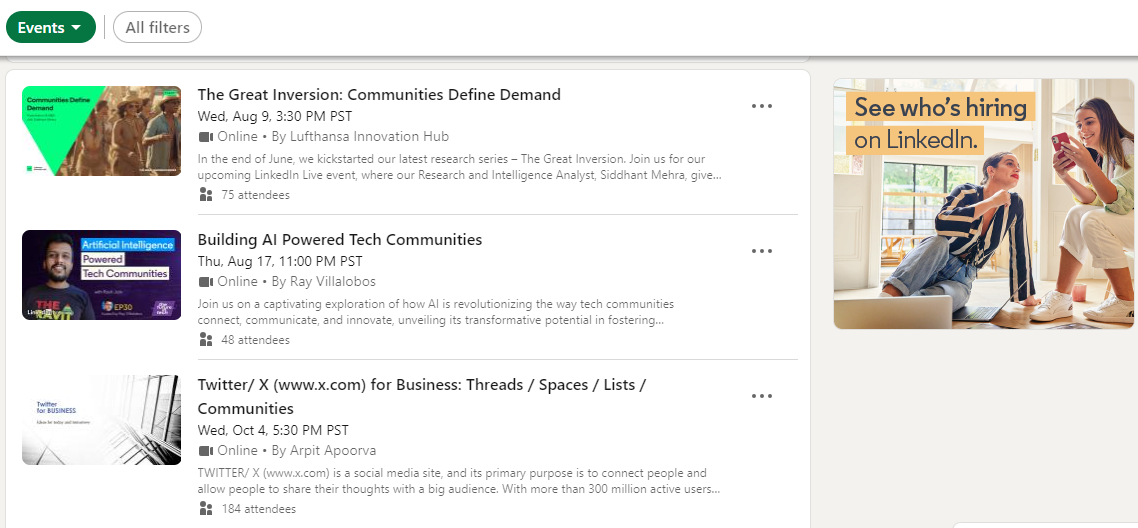 LinkedIn
Leveraging Social Support for Motivation and Accountability
A helpful community can significantly impact our productivity path. Motivation spreads easily when we are around people who have similar aims to our own.
Social support helps us stay motivated and dedicated to our goals by offering support through difficult times and by providing a forum for accountability.
Building a Network of Like-minded Individuals to Foster Productivity Growth
Our efforts can be amplified by building a network of others who are enthusiastic about productivity.
These contacts can offer new ideas, cutting-edge approaches, and a sense of camaraderie, whether it is by joining productivity-focused organizations, attending workshops, or just engaging with coworkers who share similar aims.
Such a group of people serves as a source of inspiration, encouraging us to improve and do our best all the time.
31. The Future of Productivity: Embracing Technological Advancement
Exploring Emerging Technologies and Their Potential Impact on Productivity
Technology improvements are intrinsically related to the future of productivity. Technologies like artificial intelligence, augmented reality, and blockchain promise to change the way we work as we approach the Fourth Industrial Revolution.
These advancements have the ability to automate monotonous chores, offer immersive learning opportunities, and simplify complicated procedures, opening the door for increased productivity and creativity.
Adapting to the Changing Landscape of Work and Productivity Tools
The technical environment and our attitude to productivity must change together. It takes flexibility, ongoing learning, and a desire to push ourselves beyond of our comfort zones to embrace new tools and platforms.
We can guarantee that we realize the full potential of these breakthroughs by staying up to speed on the most recent trends, taking part in training sessions, and encouraging a culture of experimentation.
Conclusion
We've explored the complex realm of productivity, and the data is indisputable: science-based tactics can greatly improve productivity and production. It's now time for you to take control.
Put these tried-and-true tips to use, customize them to fit your own requirements, and experience the transformational power of productive knowledge. The goal of living a productive lifestyle is to optimize your life for fulfillment, progress, and balance, not only to complete duties.
There are tremendous tangible and intangible benefits. A productive existence has a positive impact on all aspects of one's life, from reaching professional goals to relishing richer personal experiences.
So enjoy the voyage, savor the accomplishments, and cherish the many benefits that come your way.