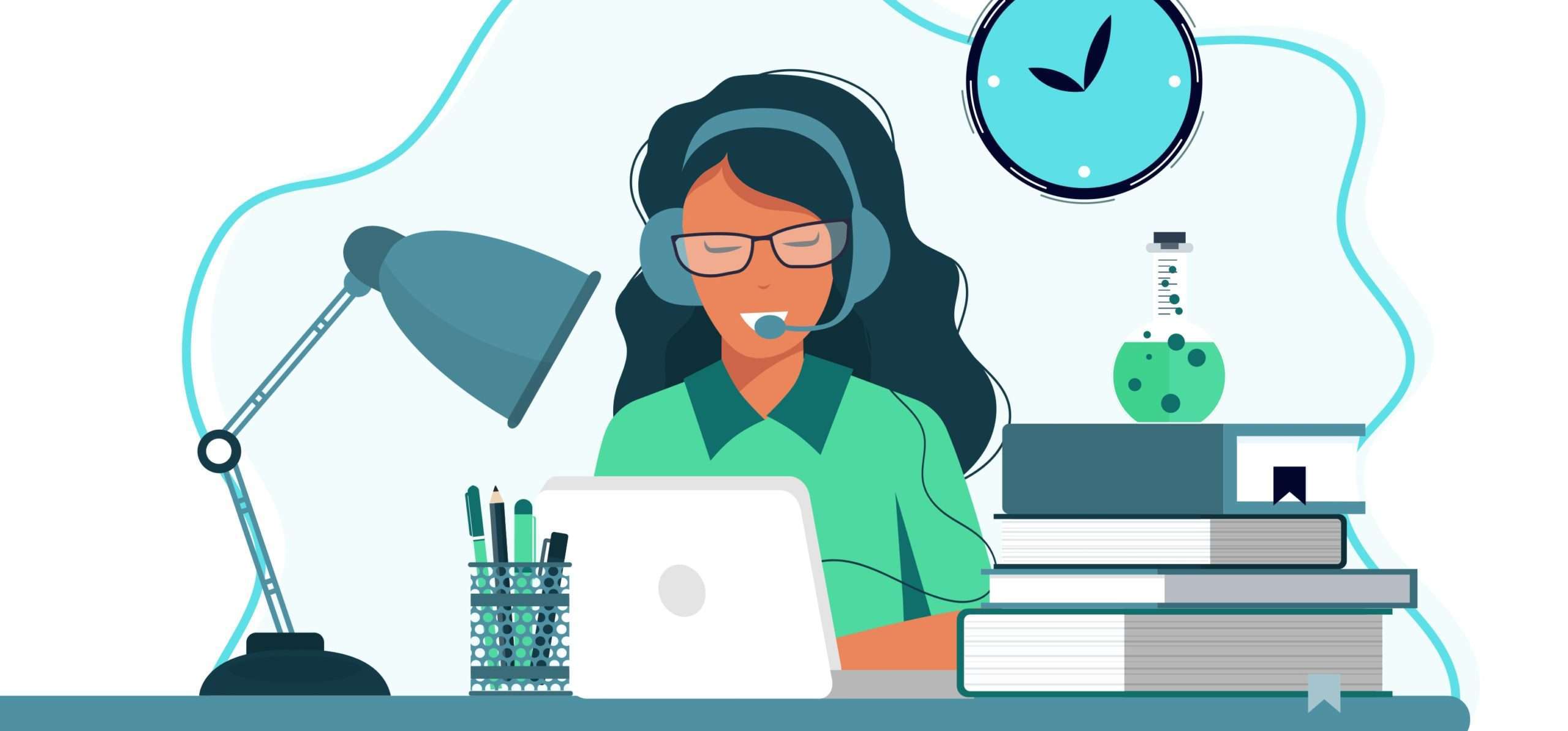 Most people prefer Teachable because it offers you an excellent platform to build a successful coaching business.
It's incredibly user-friendly, has a relatively simple interface, and provides in-house designing, hosting, and monetization services. 
It makes it an ideal choice for non-tech savvy individuals who want to sell digital products but have little to no coding background to create their own site.
That said, Teachable does have certain drawbacks.
While it undoubtedly is versatile, it has limited functionality in some areas and possesses a few features that might not be suitable for everyone—such as an additional transaction fee or a lack of an in-build workshop option.
If you're looking for an alternative solution, check out the 12 best platforms to create and sell your online courses I have listed below.            
Podia gives you a free online platform to sell courses and digital products.
You can use it to design visually appealing websites and sales pages, publish unlimited course videos, sell digital products, and run live coaching sessions. It offers enough flexibility to let you tailor your course to your satisfaction and provides several useful engagement tools, such as quizzes and instant messaging.
Another thing that makes Podia a good choice is its creator's community. You can practically operate your own membership-based group to build relationships and promote your products.
It also has a decent email and affiliate program to help you advertise your business and increase your brand reach.
Features
Online courses and books.
User-friendly Site builder.
In-built messaging.
Workshops, webinars.
An option to create a community.
Sales tracker.
No transaction fees.
Live chat support.
Integrations.
Price
Podia's basic plan is free and premium plans cost between $33 to $166 a month.
Thinkific is an exclusive coaching platform that allows you to create and sell online courses only. While most of its functions are similar to Podia, it has a few unique features that distinguish it from the latter.
For one, its site builder is comparatively much more customizable.
It offers several templates for quick launch and lets you personalize your sales pages. Its drag-and-drop interface also makes it easier to upload videos, develop course outlines and tailor the appearance of your landing page.
Second. You can issue rewards and add a review section to your courses. They're incredibly valuable sales elements that can make your services more appealing to your audience.
Thinkific additionally delivers plenty of side functions that can add value to your business, like introducing prerequisite lessons and inviting multiple instructors.
Features
Robust website builder.
Live courses.
Pre-defined layouts and bulk imports.
Quizzes, surveys, certificate options.
Progress analytics.
Access to a community of creators.
Marketing features.
Excellent customer support.
Integrations.
Price
Thinkific starter plan is free of cost. To unlock advanced functions, buy its pro monthly plan for $79.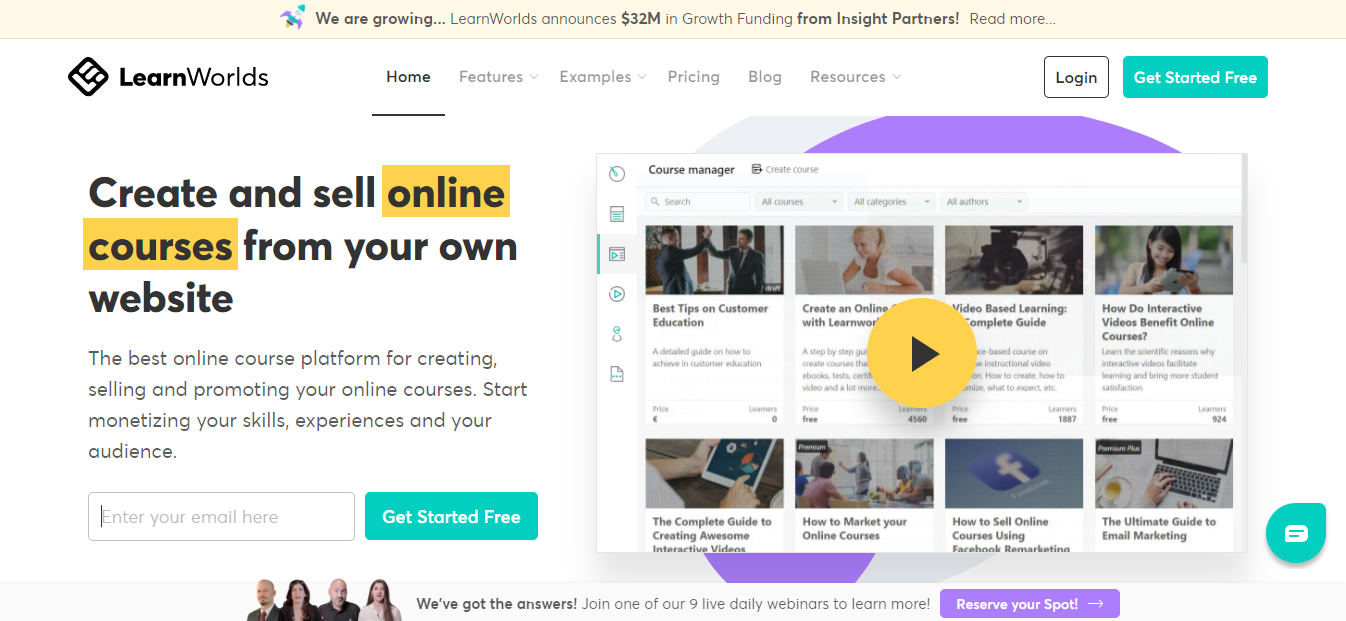 If you've plans to build a scalable teaching business, LearnWorlds is an ideal platform for you. It provides a powerful course creator and robust interactive features to create a full-fledged virtual school.
You can develop a custom site, tailor courses, share extra resource material, and issue certificates. It has an analytics section that delivers a readable report on class progress and in-depth insights into your user's shopping behavior.
LearnWorlds also allows you to run marketing campaigns to promote your videos, add opt-in forms to generate leads, and set up a membership program.
In addition to that, you can create a branded mobile app to offer easy access to your content.
Features
Site and app builder.
Educational and training videos.
Visually appealing templates and theme customization.
Course player and Interactive features.
Student activities and engaging elements.
Assessments and Certificates.
Bundles and membership options.
White labeling, lead generation, and marketing tools.
Mobile App.
Scalable model.
WordPress Plugin.
Price
LearningWorlds charges $24 to $249 a month. You can also book a demo.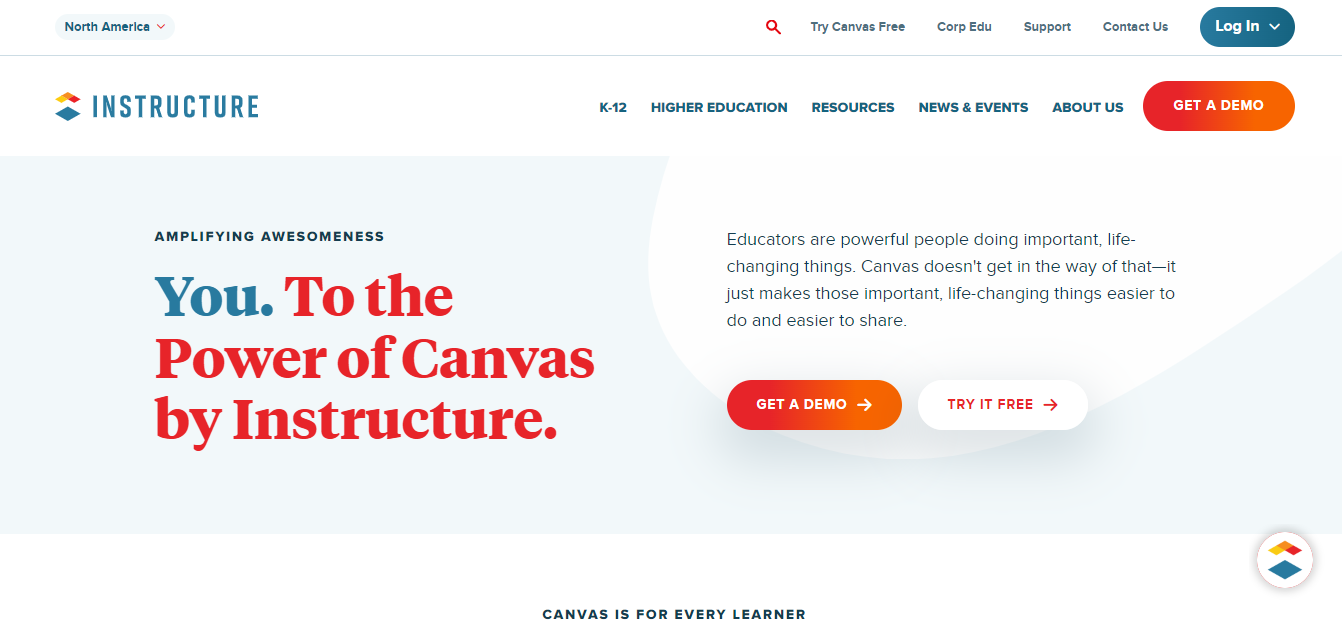 Canvas is a beginner-friendly platform that offers easy navigation and flexible functions.
It shares an intuitive dashboard that features all the active and unpublished courses and a to-do list section as a reminder.
You can upload quizzes and assignments, grade each submission, and send email notifications of upcoming activities. It provides a calendar to schedule your workflow and get a quick view of future events.
Its site structure is also simplified for your customers. Students receive a course journey to help them keep tabs on their progress.
Most prefer Canvas because it has a clean interface and provides a great user experience to both instructors and students.
Features
Supports educational videos and organizational training programs.
Courses, workbooks, assignments, quizzes.
Learning tools, including the annotation and to-do list.
Feedback and conversation threads.
Grading.
In-built inbox.
Calendar.
Analytics.
Mobile support.
Price
You can get started on Canvas for free.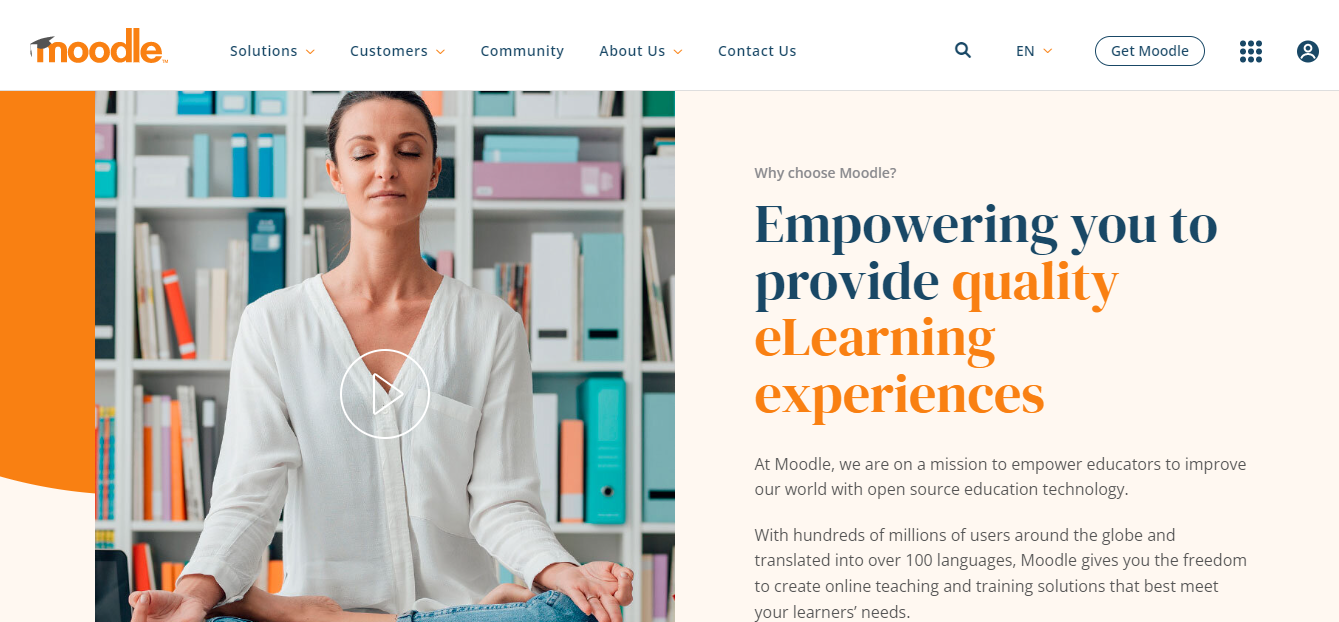 Moodle is an open-source LMS platform for both educational and organizational training courses.
It delivers an advanced set of tools to help you design your website, create videos, and develop several learning activities.
You can upload multiple lessons, conduct quizzes and assignments, and issue badges as rewards. You can also set permissions to control access to your content and get a historical record of user activities to monitor their movement.
Another notable feature of Moddle is the multilingual option. You can choose from over 120 speech styles and launch videos in several languages. It's a useful function for companies that have a diverse pool of human resources.
If you have a basic understanding of HTML, it's an ideal platform for you.
Features
Website builder.
Education and corporate LMS
Bulk course upload.
Advanced customization.
User permissions.
Activity log.
Reporting.
Multi-languages.
Integrations.
Expert support.
Price
Moodle is free to use.
Sensei is an advanced plugin that allows you to create and publish online courses directly from your WordPress dashboard.
You can use it to design a clean website, develop well-structured drip content, produce seven different types of quizzes, and add Zoom to conduct live sessions.
You can also include interactive flashcards and integrate hotspot images between your lessons to boost engagement. Its page themes are fairly customizable, allowing you to change the color scheme to match it with your brand tone.
Besides the site building, it lets you sell your course on your WooCommerce store as well.
Features
WordPress Plugin.
Drip content.
Customization.
Several quizzes style.
Interactive elements.
Manual and auto-grading.
Certificates.
Course creator.
WooCommerce integration.
Price
Sensei LMS plugin is free, but it may be severely limited. Buy its pro version to use advanced interactive features. It charges $49 to 349 per year.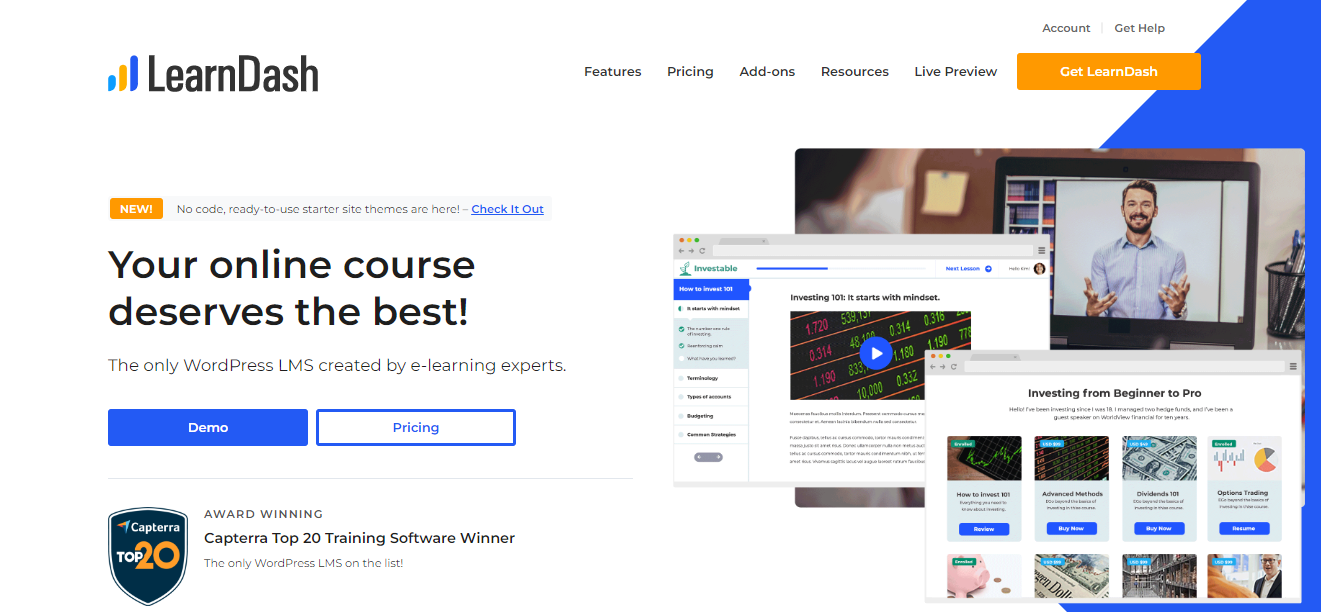 Like Sensei, Learndash is also a WordPress plugin. But both excel in different areas.
Where Sensei's unique value proposition is customization, LearnDash primarily focuses on user experience.
It is compatible with several WordPress themes, making it easier to build a visually appealing coaching site with no coding background.
Additionally, you get a three-tier course format and an advanced auto-grading extension, which allows you to add versatility to your content and delivers valuable feedback.
Some of its other notable functions include drip content, prerequisites, gamification, and progress reporting. You can also add an eCommerce plugin and integrate it with PayPal to set up a smooth payment process.
It's incredibly easy to use and provides a free demo site to make navigation easy.
Feature
WordPress Plugin.
Support several themes.
Course builder.
Pre-requisites lessons.
Advanced quizzes.
Assignment and activity management.
Certificates.
Discussion forum.
Integrations.
MS Excel export.
Premium extensions.
Price
LearnDash shares three annual plans, charging between $159 to $329. You can get your money back within 15 days if you don't find it to your liking.
Kajabi is much more versatile than other apps.
It goes beyond basic coaching, offering you five different ways to run your teaching business.
Here, you can build stunning landing pages, sell digital products, effortlessly streamline your payment procedure and get analytics to measure your success.
In addition, you can launch your podcast tutorials and create communities to engage and retain your customers.
One of the features that makes Kajabi even more appealing is its marketing pipeline. It provides a well-structured funnel and pre-defined copywriting to help you generate leads, boost revenue, and grow your business.
Features
Website and landing page builder.
Courses, coaching, and digital products.
Podcast option.
Membership management.
A community to share opinions.
The marketing funnel and email.
Payment integrations and Zero transaction fee.
CRM.
Analytics.
Mobile app.
Price
Kajabi charges $120 to $320 per month. You can take a 14-day free trial to explore the software.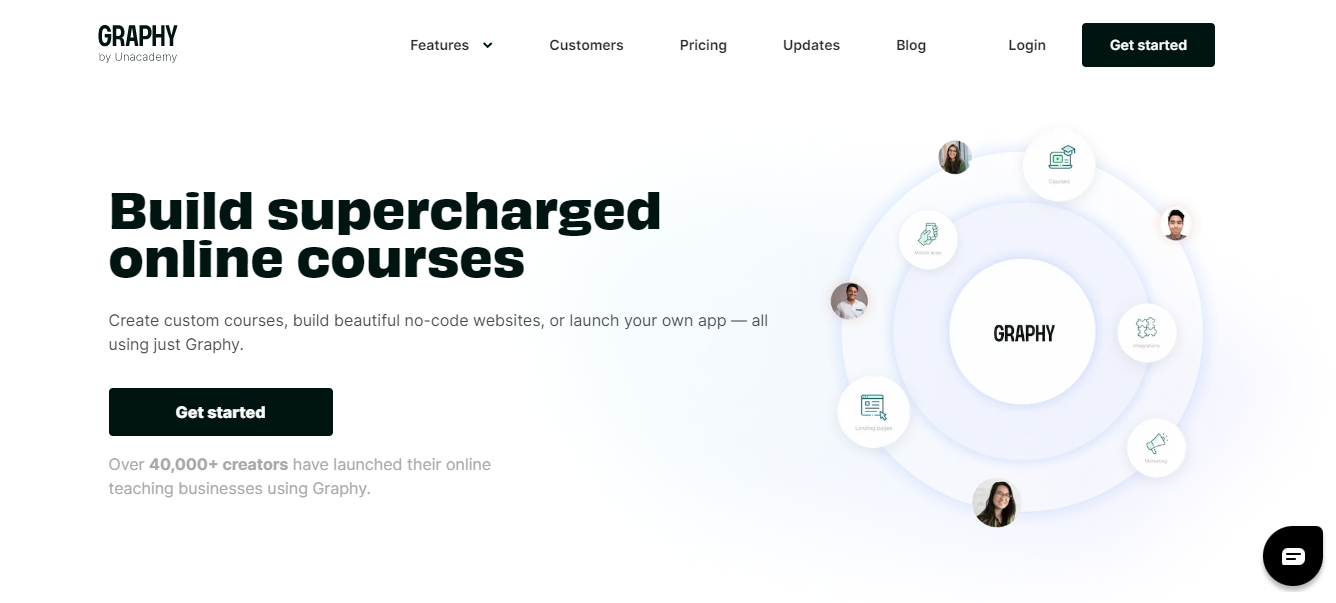 Graphy delivers custom builders, interactive courses, and data protection services.
With this software, you can develop custom websites, publish online lessons and create fun learning activities. It has robust gamification functions that let you engage users with polls, quizzes, eBooks, and certificates.
Additionally, you can promote your courses directly from the platform as well. Some of its marketing features include opt-in pages to build your email lists, discussion forums to foster community, and digital wallets to retain customers.
Graphy is also popular for its data privacy. You can make your lessons private to give access to specific members only. It ensures no one can share and download your content without your consent.
Features
Website builder.
Custom course creators.
Interactive elements.
Live classes.
Quizzes and PDF documents.
Gamification.
Private videos.
Watermark.
Security.
Mobile App.
Price
Graphy charges a fixed onboarding fee and deducts a certain percentage of your sales as its commission. The percentage decreases as your revenue grows.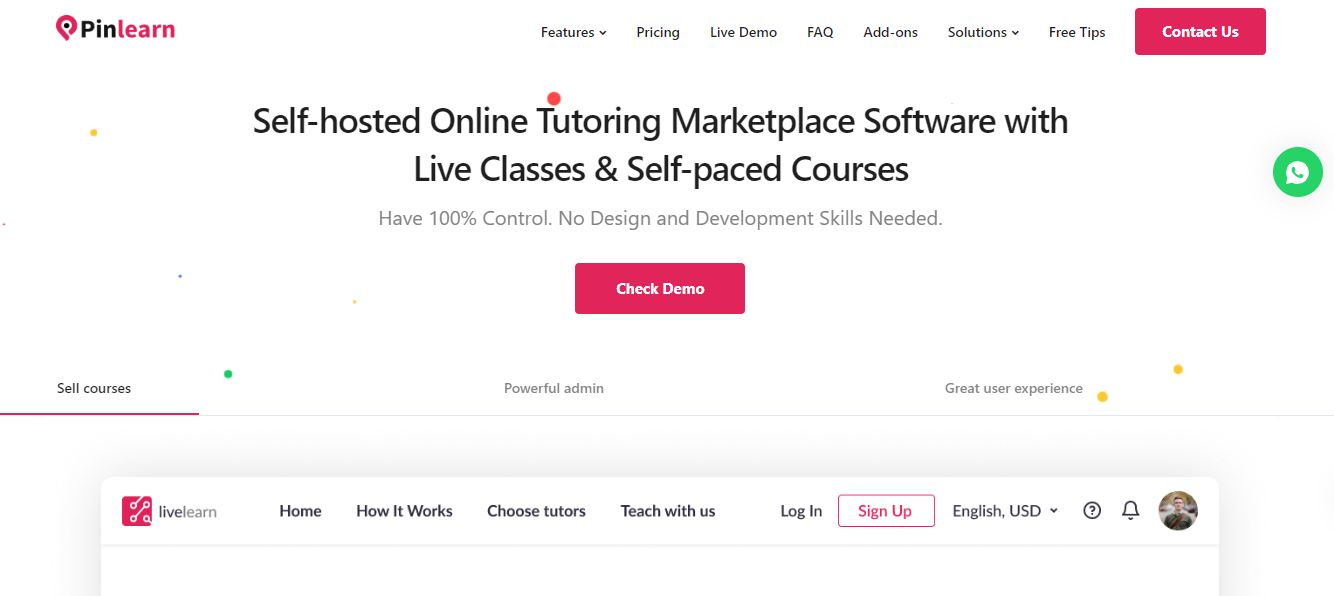 PinLearn makes it easier to build a self-hosted tutoring platform.
It offers powerful customization, allowing you to run online courses, conduct private teaching sessions, develop assessment exams, and award certificates. It provides interactive whiteboards and fun learning activities to engage your audience and encourage participation.
There're other unique features of Pinlearn you'll find highly useful. For instance, you can set goals to measure outcomes and run mock tests for future preparations.
It also shares the Admin dashboard to add other teachers to your account and manage their courses.
Features
To-way live video and streaming.
Interactive whiteboard.
Messaging and discussion board.
Quizzes and surveys.
Gamification.
Calendar.
Admin dashboard.
Multilingual.
Referral program.
Mobile support.
Price
Pinlearn shares two plans for private tutoring and online courses. If you're interested in live sessions, buy its regular plan for $399.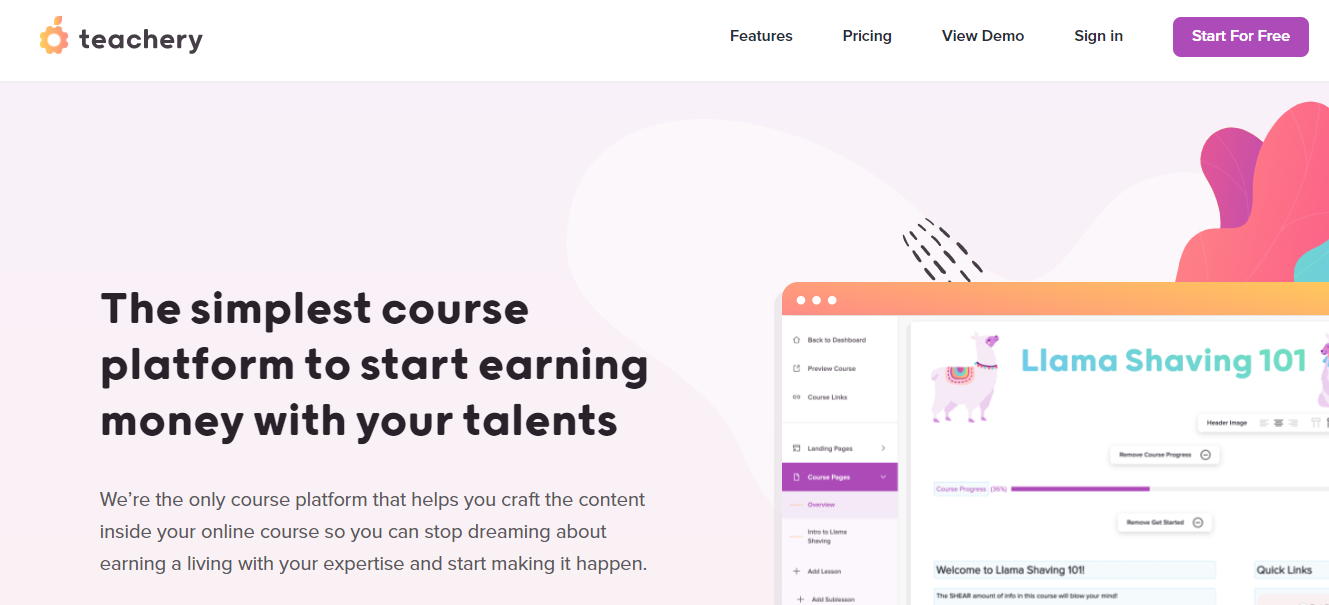 Teachery provides you with all the essential functions to successfully run your coaching business.
It has a scalable model that allows you to create as many courses and lessons as you can. With its beginner-friendly editor and site themes, you can produce converting landing pages, construct drip content, and add your branding color scheme to personalize your site.
It has an analytics section that tracks study progress and delivers measurable data on your customers and sales.
It also integrates smoothly with Stripe, making it easier to offer both one-time and recurring membership payment options to your customers.
If you're looking for a basic learning platform, go for Teachery.
Features
Custom builder.
Drip content.
Site themes.
Unlimited courses.
Email and affiliate marketing.
Landing and sales pages.
Analytics.
Community.
Stripe integration.
Membership model.
Price
Teachery provides all its features in a single plan. If you choose you go for monthly subscriptions, you'll be charged a recurring fee of $49.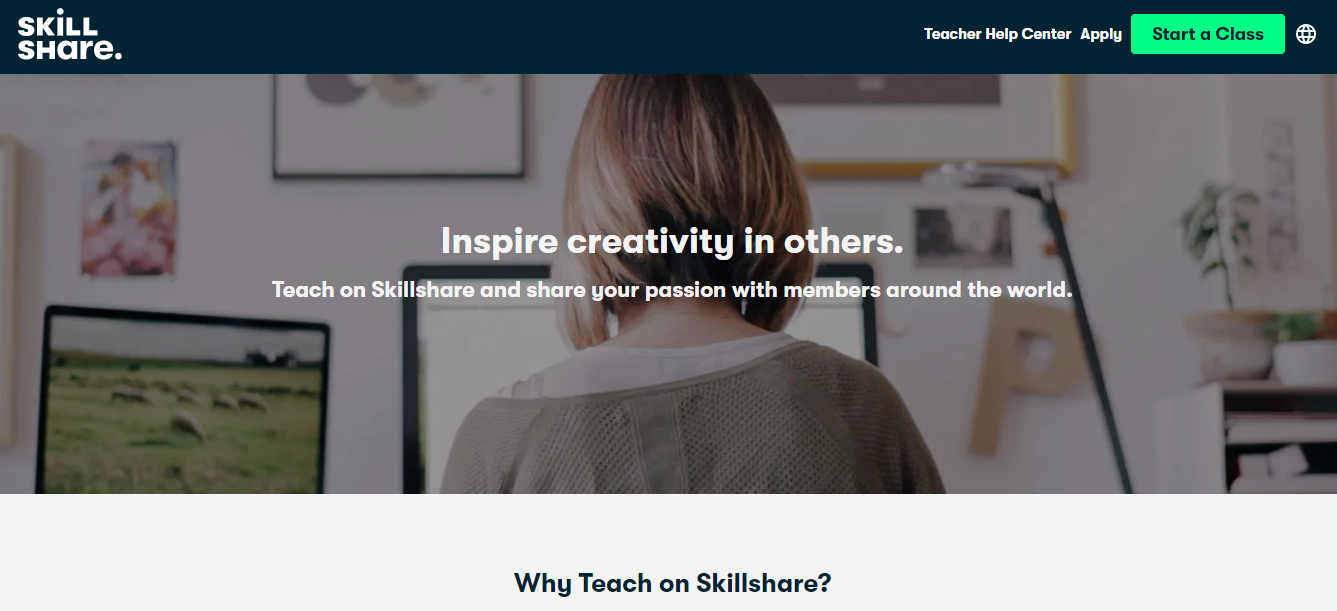 Skillshare is a community-based learning site that centralizes all the courses, offering a virtual marketplace to run, promote, and sell your skills.
It has a pretty standard page theme and a beginner-friendly setup. All you need to do is create your official instructor profile, develop a course outline, and publish lessons. Your video goes live the moment you make it public.
Skillshare also pays you based on the view time, which makes it an excellent option for quick courses. You can continue to generate income over a long period without repeatedly investing your time.
It additionally shares an affiliate program to help you advertise your courses through referrals as well.
It's an ideal learning platform for those who lack the time to build their private websites.
Features
Online marketplace of creators and students.
Simple interface.
Clean outline template.
Video lessons.
Projects.
Comment section.
In-build payment structure.
Affiliate program.
Price
As a teacher, you can get started with free membership.
Final Word
Teachable is one of the popular course builders you'll find out there. It has hosted over 100,000 entrepreneurs and has a relatively high market value.
But just like any other tool, it doesn't meet everyone's needs. 
The above list offers you several alternatives to Teachable. Explore their sites and pick out the one that delivers the features you're looking for.
Good luck!