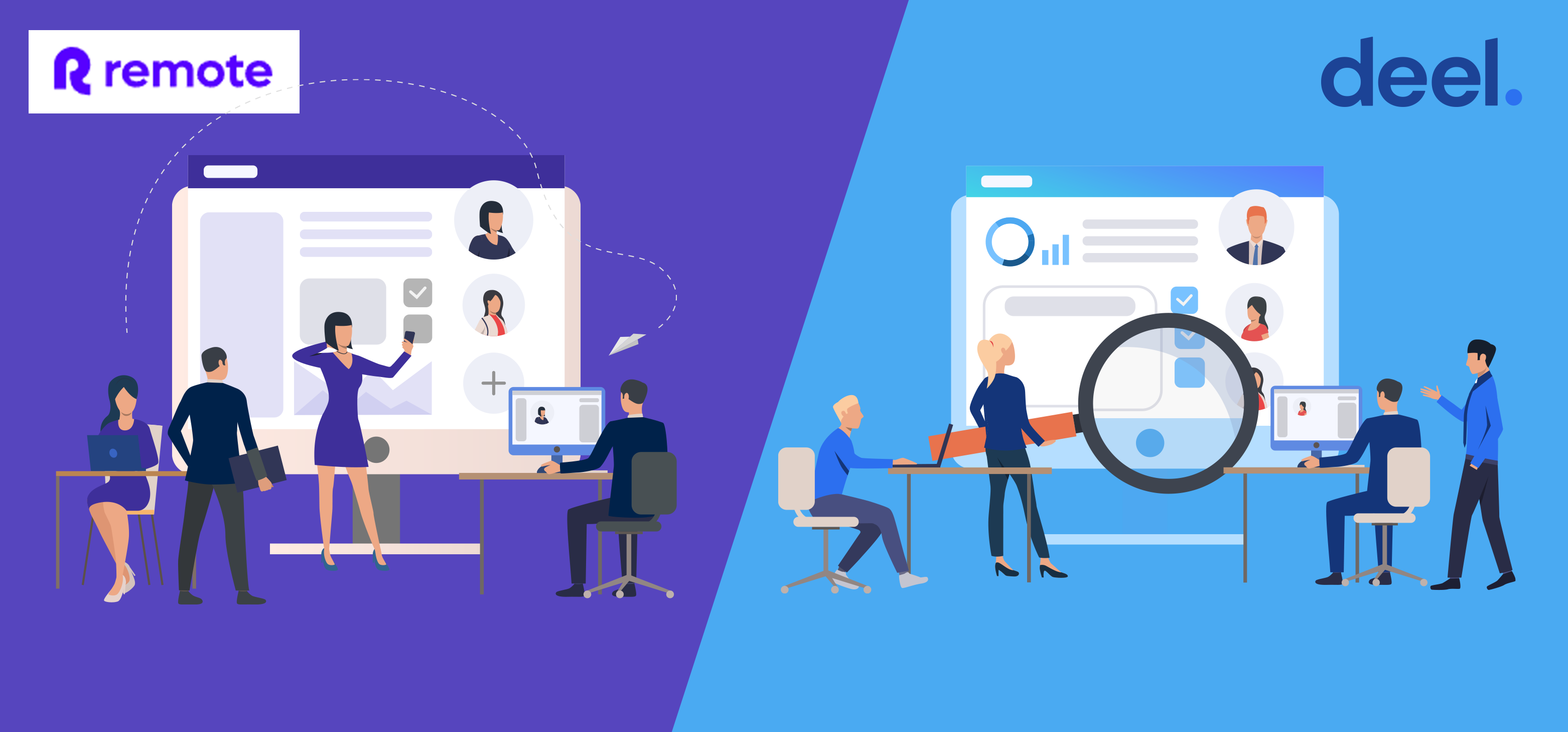 Nowadays, employees from all over the world expect flexibility – a balance between their personal life and professional life. Generation Z would like the freedom to work as well as take trips, whereas a married couple having children might very well prefer working from home twice per week.
For all of these reasons, several companies, businesses, and organizations have embraced the essence of remote working as a long-term solution.
Working from home allows people to manage their workload and operating hours across and reduces the use of a hectic daily work schedule.
Not only does this promote positive workers' health and well-being, but also higher quality productivity among the workers than their office-based counterparts could have possibly done.
In fact, as per a report by Prodoscore, over  47 percent  of improvements in performance and productivity since March 2020 are reported among workers, especially when compared to March and April 2019.
Hiring remote workers all across the globe is quite a difficult task, especially when it comes to securing and handling employee payments. And that's where the need for Payroll software arises.
Using payroll technology solutions streamlines all of these payment management and maintenance processes automatically, as well as eradicates the possibility of inaccurate measurements or calculation errors.
These allow individuals to make efficient use of time by concentrating on the other vital tasks that require their urgent attention.
However, it is extremely vital to select a solution that meets all of your worldwide workforce needs.
Keeping that in mind, we have created a list of distinctive comparisons between two of the world's leading payroll software packages, Dell and Remote, to assist you in making the best decision for your business's success.
Let's dive in!
Overview: Deel vs. Remote
Deel and Remote are both SaaS, web-based alternatives developed to reduce the complexity of hiring, onboarding, and paying workers staff regionally and abroad using binding agreements through local authorities formed in the nations they serve.
In terms of management, both Deel and Remote serve as EORs (employers of records), a third-party organization outsourced to handle worker payments, such as paychecks, tax bills, coverages, visas, sponsors, planning benefits, etc.
While Deel is readily accessible across more than 150 countries, Remote presently has accessibility in above 50 countries and plans to add 130 further by 2022.
Features: Deel vs. Remote
Deel and Remote both have unique functional features.
Deel has been created primarily to start hiring and handling a talented workforce.
Remote is designed to do the same thing, yet it has many more human resource management functionalities, attempting to make it an all-rounder HR software. On the other hand, it includes factors found in an HCM suite, such as HR planning, time-off monitoring, employment, and trip monitoring.
Below we are listing down the main features of both Deel and Remote:
Deel Features: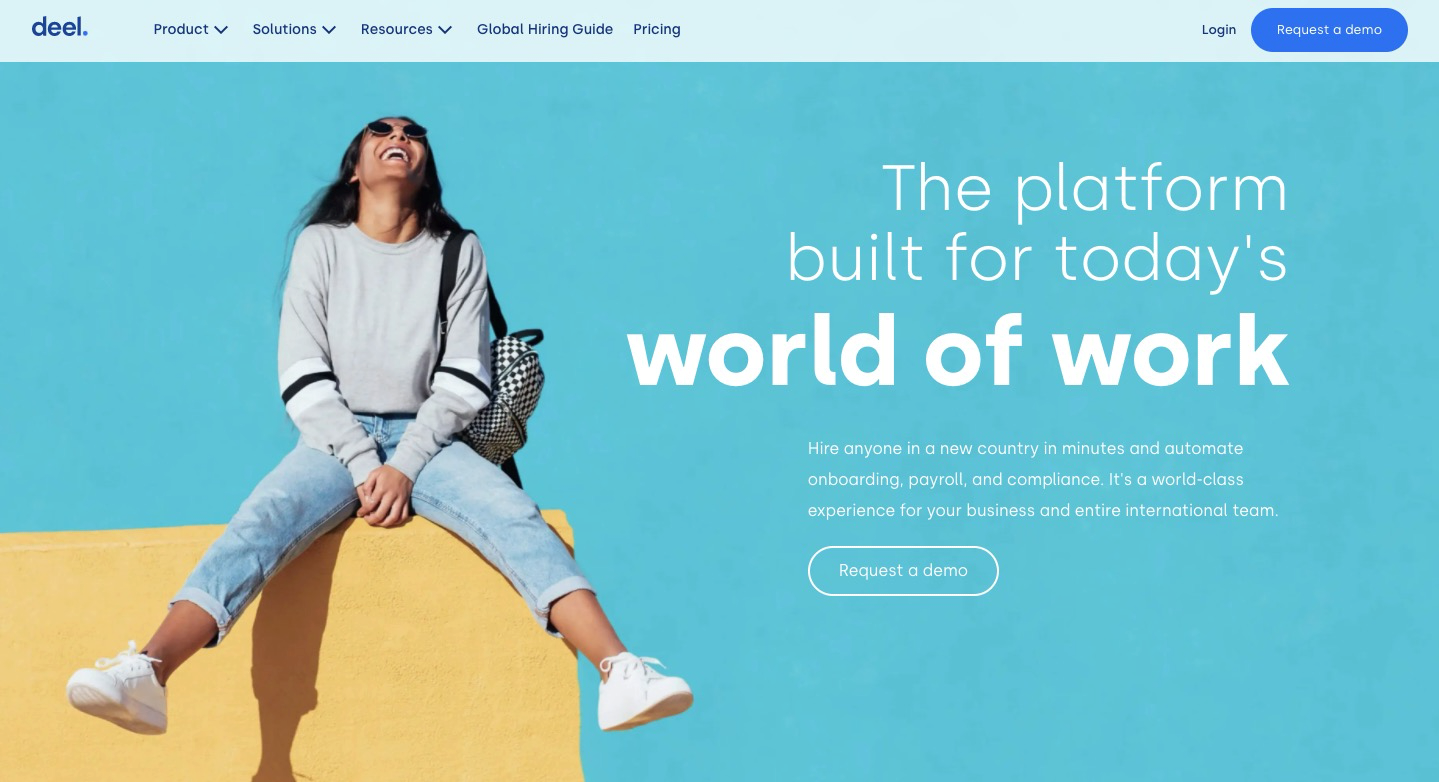 Local regulatory collaborators : Deel is linked to over 200 local regulatory collaborators. For this, you can just automatically share a service agreement or contract that is specific to every staff member's regulatory authority.
Payroll in a single click : You can transfer money to the entire group in bulk. Every participant could then withdraw revenues via bank transactions, Coinbase, Revolute, and Wise.
Benefits & Compensation Management : The company's greatest stringent compliance, with regionalized work contracts covering pension plans, mandated by law benefits, and taxation,
Multi-country Tracking : The data, insights, agreements, compliance documents, and payouts for your global organization of different countries can all be tracked and analyzed from a single location.
LMS : The leave management system (LMS) framework of Deel allows to efficiently and reliably assign, monitor, and offer leaves, even while allowing staff to demand and record their own leave.
Remote Features: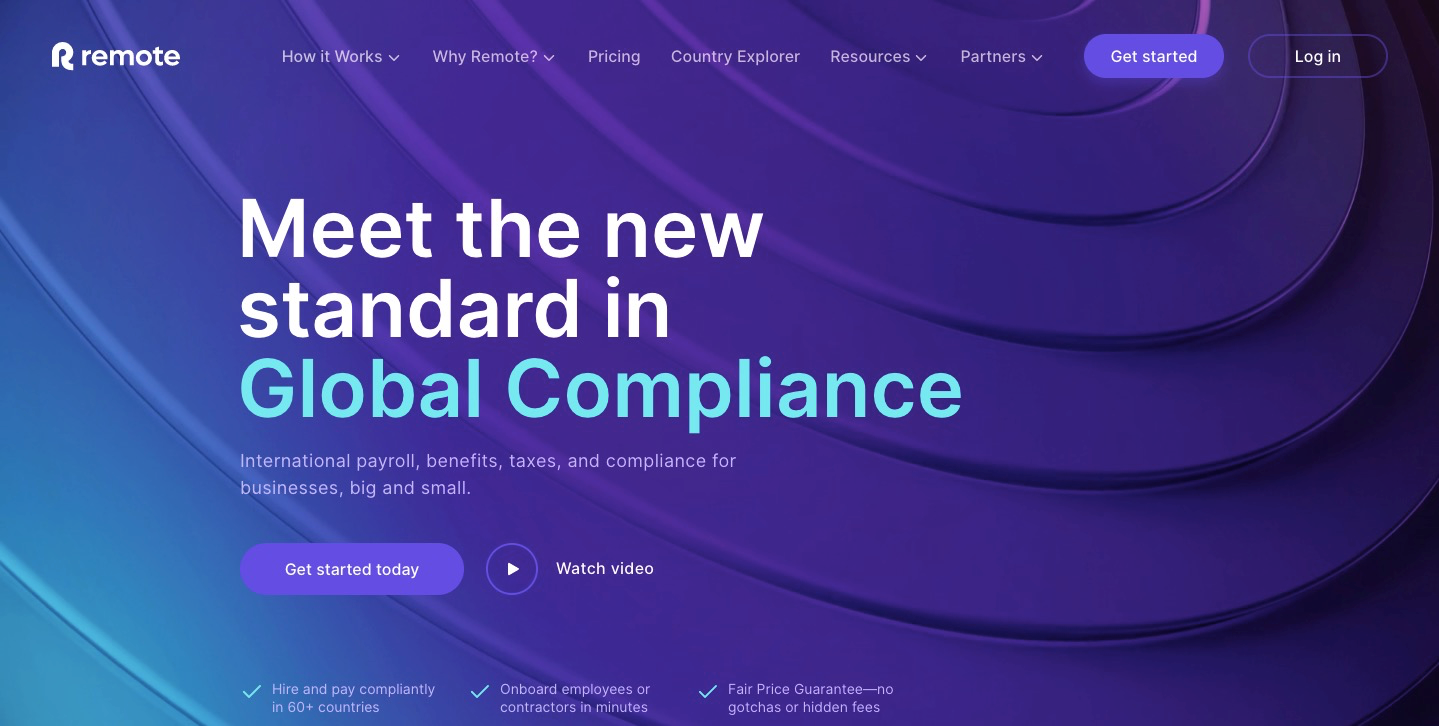 Benefits administration : The remote payroll system can provide your employees with clinical, dental, vision, and health insurance, as well as compensated vacations, pension schemes, 401(k)s, and other perks.
Self-serve Onboarding : Staff members can self-onboard using the remote payroll software, making themselves available to the system in seconds.
Simple Platform : Payroll can be approved with one click of the mouse, and staff members and supporting documents can be managed on our simple platform.
Global full-stack facilities : Remote manages and controls massive worldwide connectivity for each nation. That also includes Remote's organizations as well as a trusted network of native payroll suppliers, labor legislation attorneys, and human resources experts.
Demands for PTO : Staff members can submit PTO carefully addressed from the Remote payroll system, and authorized transfers will indeed be calculated by subtracting from your workers' PTO funds at the end of every month. However, workers can check the validity of their compensated and unpaid leaves (if any) online or through their digital pay stubs. The framework furthermore transmits email alerts to authorized PTOs.
Pricing: Deel vs. Remote
Here are the pricing details of both Deel and Remote:
Deel Pricing: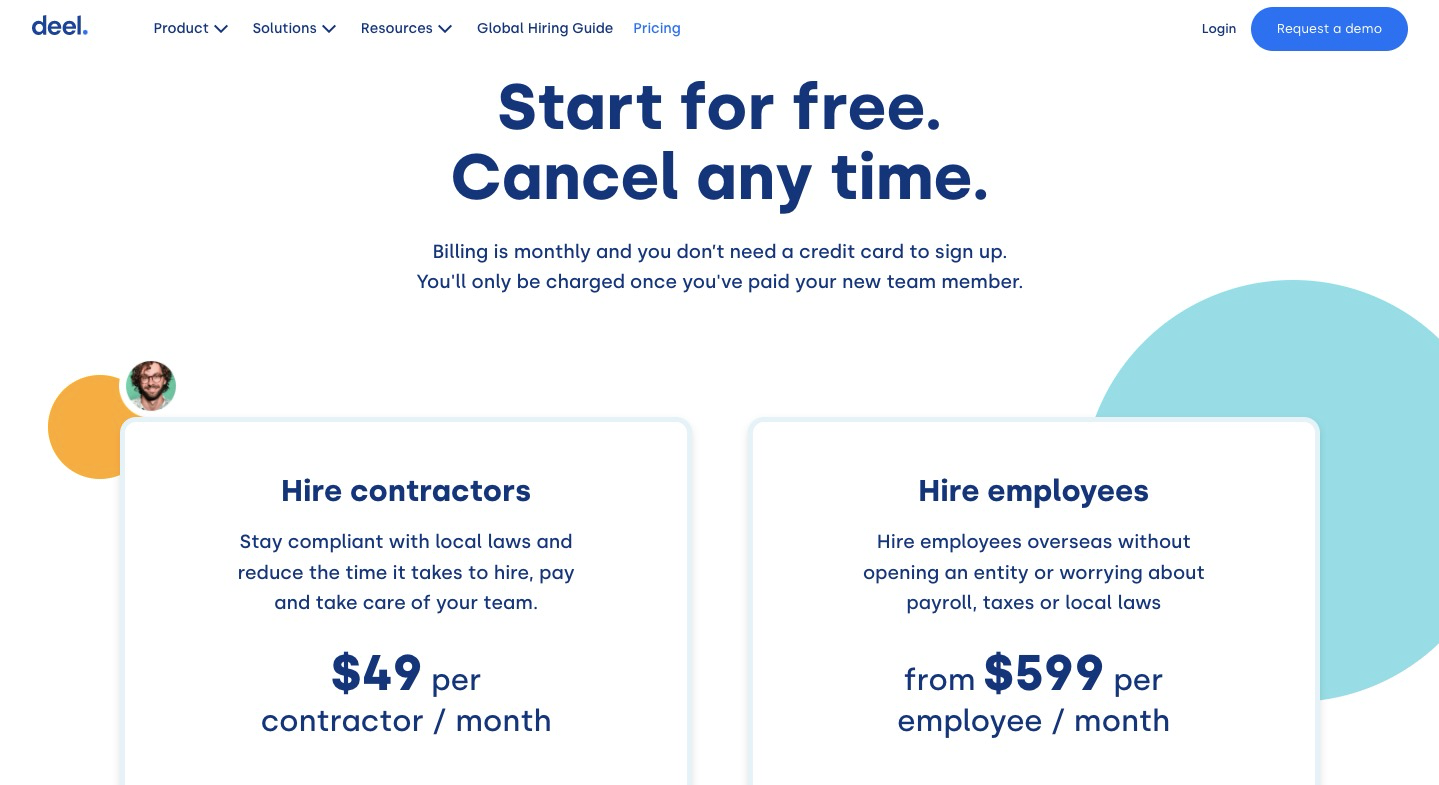 The Deel payroll management software is unique in the way that you can join and sign up for free and experiment with the platform. You won't be charged until you pay your first employee. After you have successfully done so, Deel's pricing will change as below:
Contractor Pricing Plan:  Deel has a subscription-based fee structure that starts at $49.00 per month for every contractor hired in any of the 150 countries in which Deel functions.
Full-time Pricing Plan:  You can then hire full-time remote workers abroad without creating a legal entity in the host nation for as little as $499 per month.
Remote Pricing: 
The Remote payroll management software, on the other hand, provides 3 unique pricing packages:
The Contractor Management Price Plan Packag e: Free of cost
The Employer of record (Global Employment) Price Plan Package : The plan starts at $349 per month or $299 per month when billed annually.
The Custom Global payroll and Benefits Price Plan Package : To know the price for this plan, you have to get a statement and a valuation on their worldwide bundle from the software providers.
Integrations: Deel vs. Remote
Deel Integrations: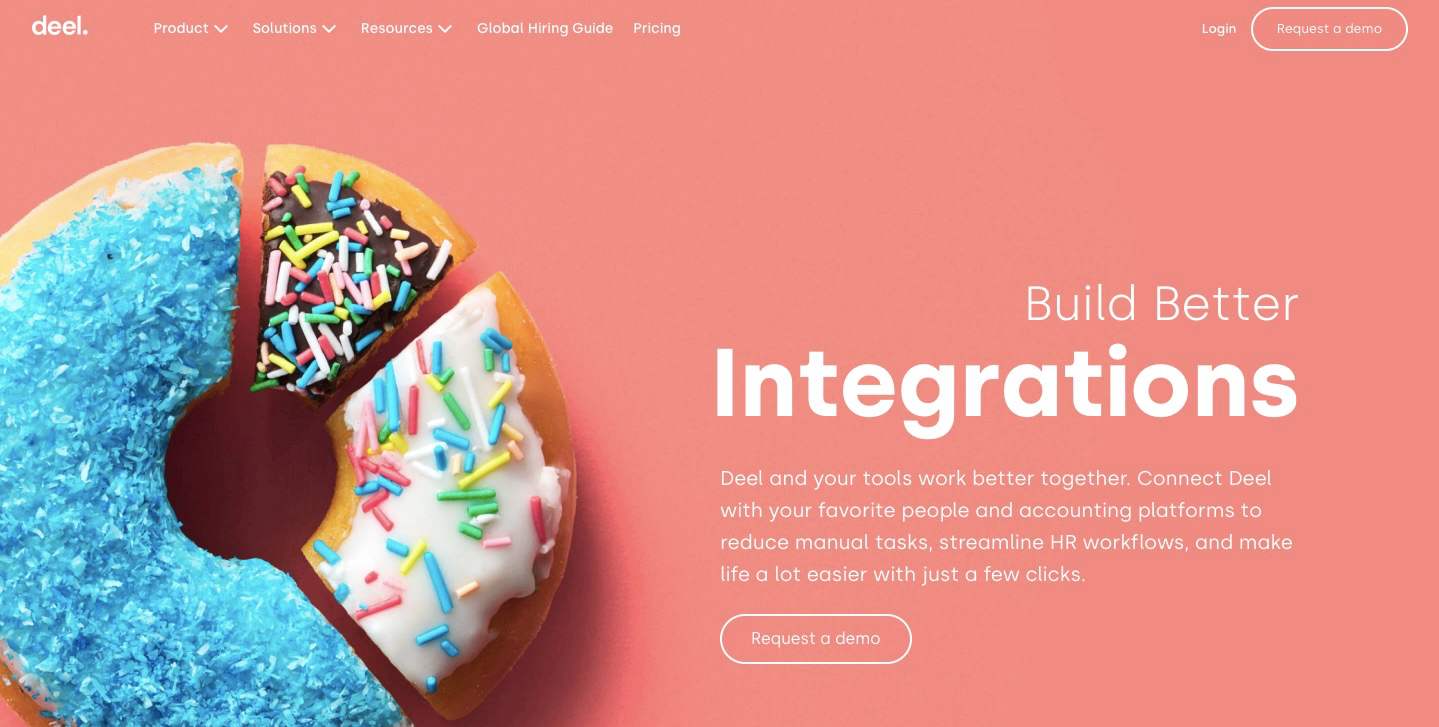 Deel has a number of systems to integrate with. They include the following:
During the end of 2021, they announced that they would also add Greenhouse and Lever to their line-up of plug-ins.
Remote Integrations: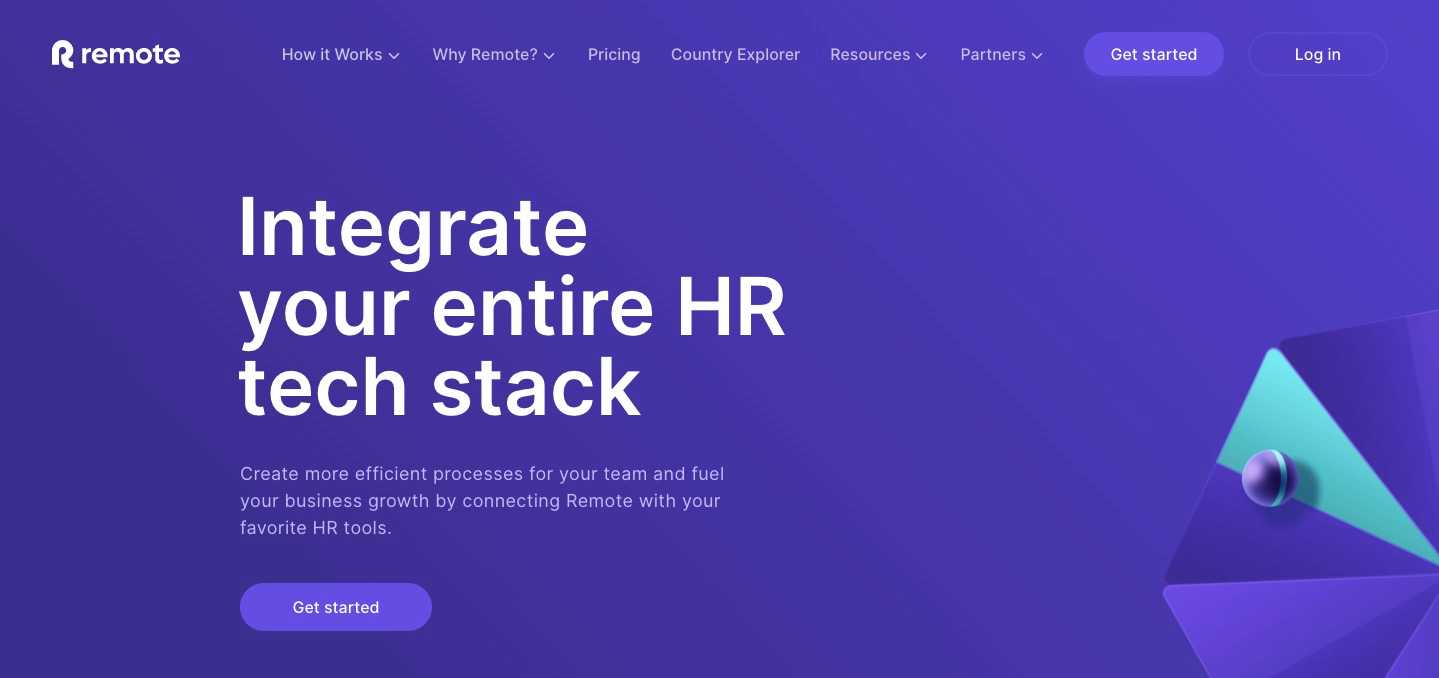 On the other hand, Remote has only a Greenhouse for the time being.
However, they also plan to add Rippling and BambooHR to the bundle as soon as possible. Other than that, they are also continuing to work on their international worker API services to make it easier for other systems to integrate with Remote.
Customer Support Service: Deel vs. Remote
Both Deel and Remote offer standard customer service functionalities such as email support, FAQs, and a level of expertise to teach their customer base on nationally and internationally compliant topics like payroll, remote working environment, and legal issues.
Here's a chart to showcase their customer support services clearly:
| | | |
| --- | --- | --- |
| SERVICES | DEEL | REMOTE |
| Email Support | ✅ | ✅ |
| FAQs | ✅ | ✅ |
| Knowledge Base & Resources | ✅ | ✅ |
| 24/7 Chat Support | ✅ | ❎ |
| Phone Support | ❎ | ✅ |
Pros And Cons: Deel vs. Remote
Deel Pros: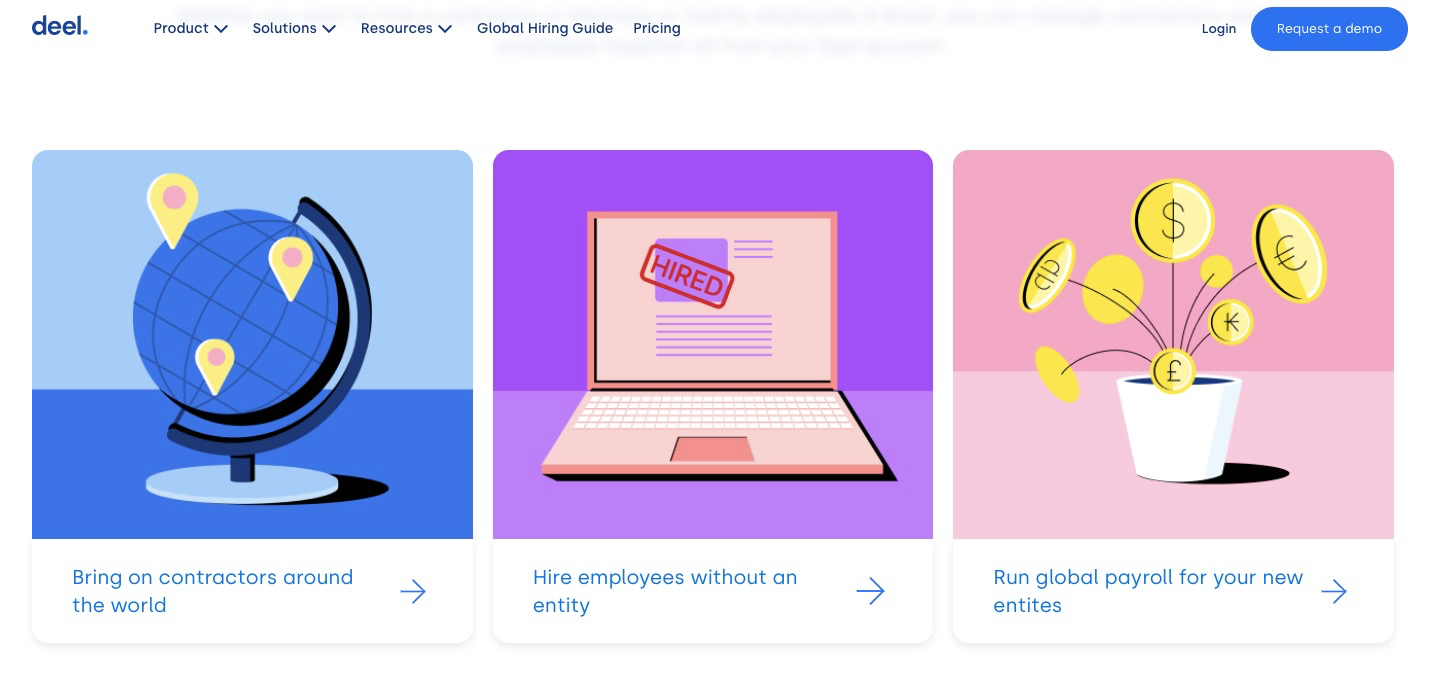 It is easy to use and can efficiently serve as an EOR.
It's a fantastic platform with fantastic service, and one's upfront payment functionality is extremely useful.
It is simple to transfer cash to a local profile, and there are even blockchain or cryptocurrency-based solutions.
Highly efficient customer service is almost always available in a matter of minutes.
Payment in various assets or currencies.
The platform has a monthly service that can be canceled anywhere at any moment.
The payroll software provides localized contractual agreements, invoice creation, tax records, and compliance document collection, all in a single central data repository.
They create legal documentation and tax records for US service users, including forms W8, W9, 1099, and several others.
Offers invoice creation, compliance document collection, tax records, and regionalized agreements in a centralized approach.
It provides a comprehensive, workable alternative for distant location payroll.
Optimum customer interface and user experience.
You can withdraw your subscription at any time.
Remote Pros: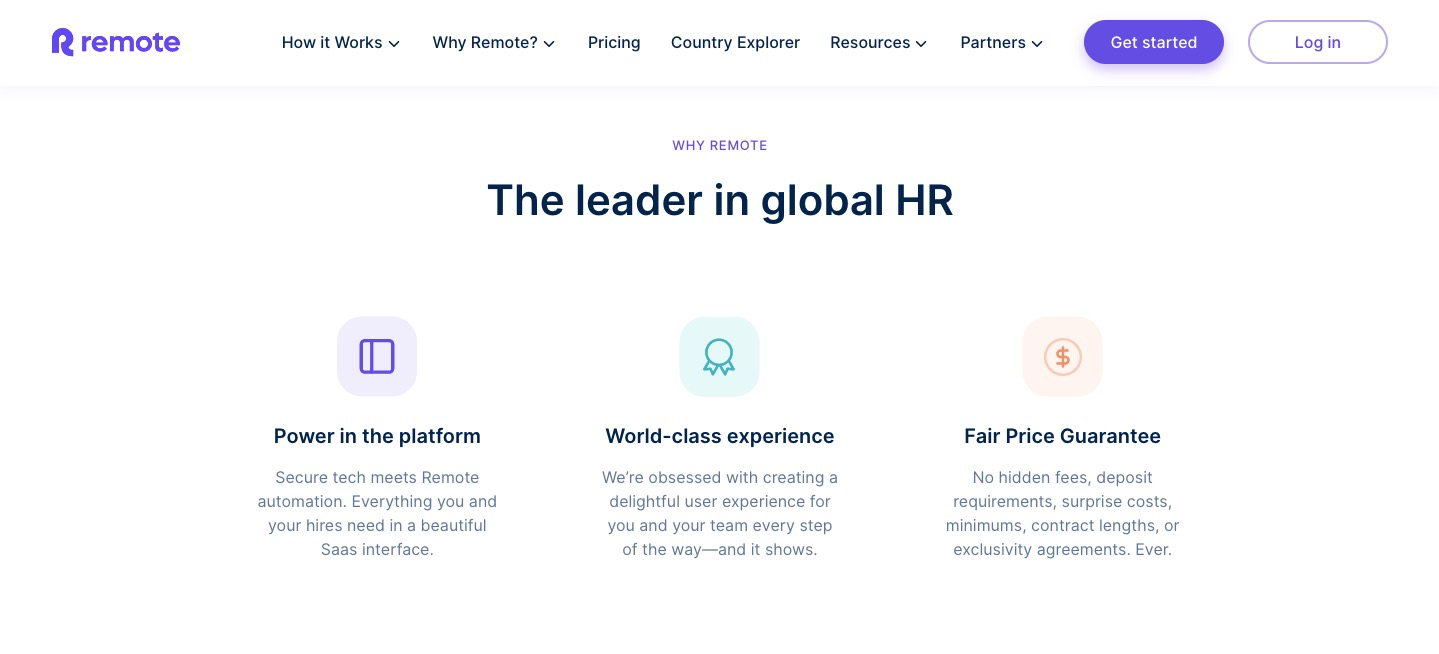 An easy-to-use interface.
Legal compliance software.
Tools for a free performance of the contractor.
Every new employee receives a devoted onboarding expert.
24-hour email assistance.
Connect to a devoted customer service team in the Remote Enterprise option.
Digitally, how-to guides and blog or article posts.
Contractor agreements that can be customized and regionalized.
Discounts and special plans are available for startup companies, nonprofit groups, and companies that hire refugees.
Cons: Deel vs. Remote
Deel Cons:
There really are charges for each service, but they are reasonable.
Often, the failed payouts become so complex and difficult that it is impossible to determine the main issues and how to resolve them quickly.
Many clients mention the rough edges they deal with and fix right away.
Remote Cons:
There are no time-tracking features.
Costing or valuation is not fully transparent.
They just work on making their tools extra visually appealing.
They just function in only around 50 nations, so it would be fantastic if they could expand this percentage.
Does not involve 24/7 chat support.
Payment information by region is hard to find.
The onboarding component lacks automated alerts and notifications that inform customers when onboarding emails are being sent to new recruits.
Bottom Line: So, Deel vs. Remote – Which one's better?
Deel and Remote are both highly efficient and productive international EORs that would recruit, onboard, and compensate your employees and contractors anywhere in the world. However, their operating strategy is what mainly makes them distinct payroll portals.
For instance, while using Deel, any user will observe that it does not provide HCM functionalities by itself. Nevertheless, the payroll platform will offer numerous integration viable alternatives for incorporating HCM alternatives into your system.
The Remote payroll platform is, however, a complete blending of HCM and EOR. As a result, we see HR functionalities such as time tracking, recruiting, strategic planning, data analysis, etc.
Deel is for industries that require a payroll alternative for their remote teams. In contrast, Remote is for companies that require an alternative to employ global contract workers and employees in quality control in a couple of moments.
In terms of plug-ins, Deel integrates with QuickBooks, QuickBooks Online, or Wurkr, whereas Remote does not. On the other hand, Remote is SOC 2 compliant, but Deel is not. Despite this, both technologies are fully inclusive of the General Data Protection Regulation (GDPR), which is an essential part of EU privacy and human rights law.
While Deel's contractor forms of pay stubs include both digital cryptocurrencies and wire transmission, Remote's contractor forms of pay stubs include only wire transmission.
Furthermore, while Deel provides a 50 percent discount on only contractors for the first year for start-ups, Remote is free for the very first employee. Not only that, but Remote also offers a 2-month free contractor management, as well as a free trial for all other employees for a single full year.
Lastly, for staff members, Deel starts at $500 per month per worker and can go up to $800 depending on the region you choose. Remote is free for the first worker, then $299 to $599 per month for every individual in an organization, depending on your national shortlisting.
As a whole, Deel seems to be a better and more popular option. In  2020 itself, this San Francisco company gained 20x growth, which enabled it to earn around $156 million at a $1.25 billion valuation!
However, if your company offers the majority of its services remotely, you ought to be comprehensive in your research of the ideal remote payroll management solutions and choose between Deel and Remote.
The tool's worth depends entirely on how well it can help you connect your workforce and expand your business, not on its market popularity.