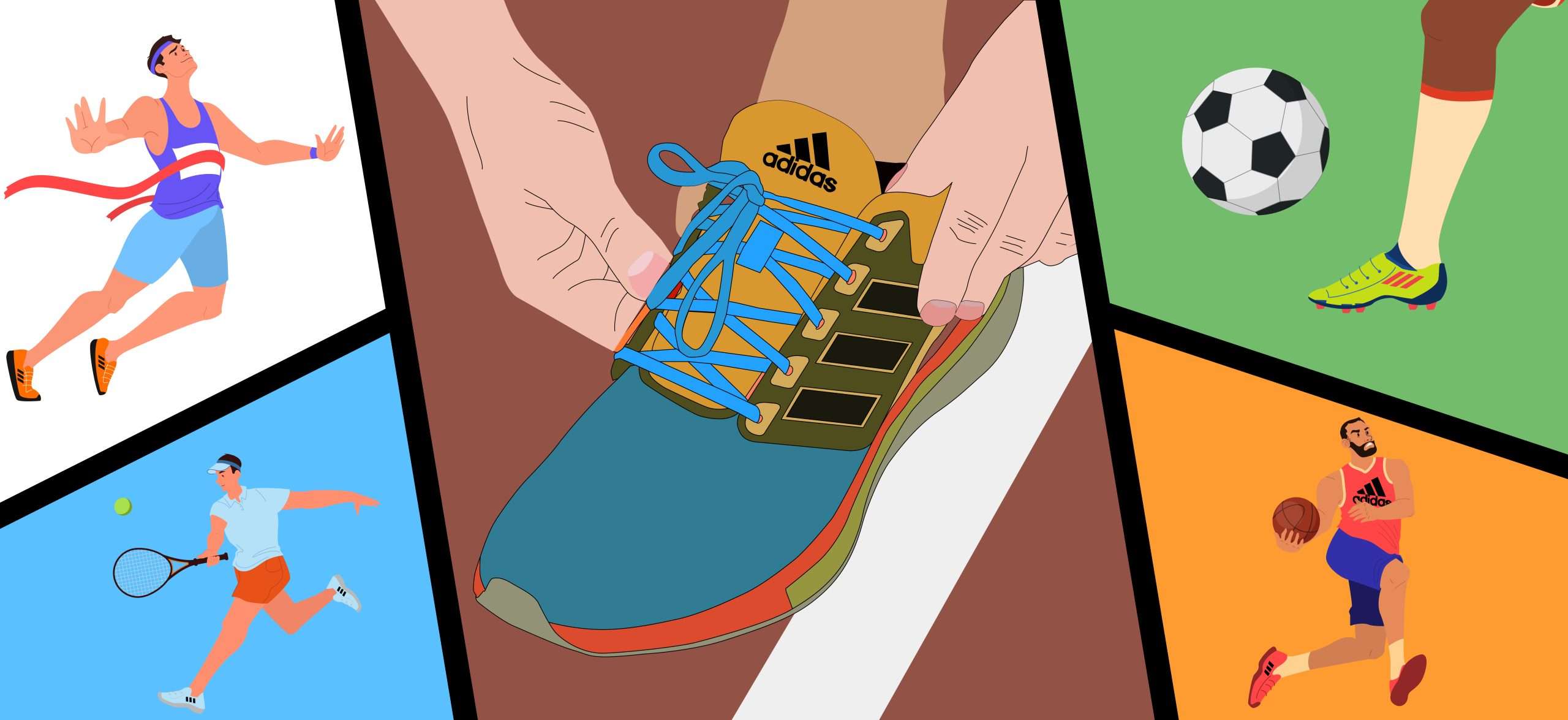 Most of you are familiar with Adidas.
Its distinct three-stripe logo and sports shoes are instantly recognizable, whether anyone has ever bought its products or not
The brand is integrated so deeply into mainstream culture; it has practically turned into a fashion symbol for many. Tons of Celebrities, athletes, students, and about everyone wears it not just for its excellent quality but for the value it represents.
How do you think Adidas became so popular? What marketing tactics it used to gain such brand equity?
In this article, I am going to share the nine best strategies Adidas employed to enter the industry and become a market leader in sportswear.
These marketing techniques are flexible enough to be applied by anyone irrespective of their business nature.
Let's start with a little background.
Adidas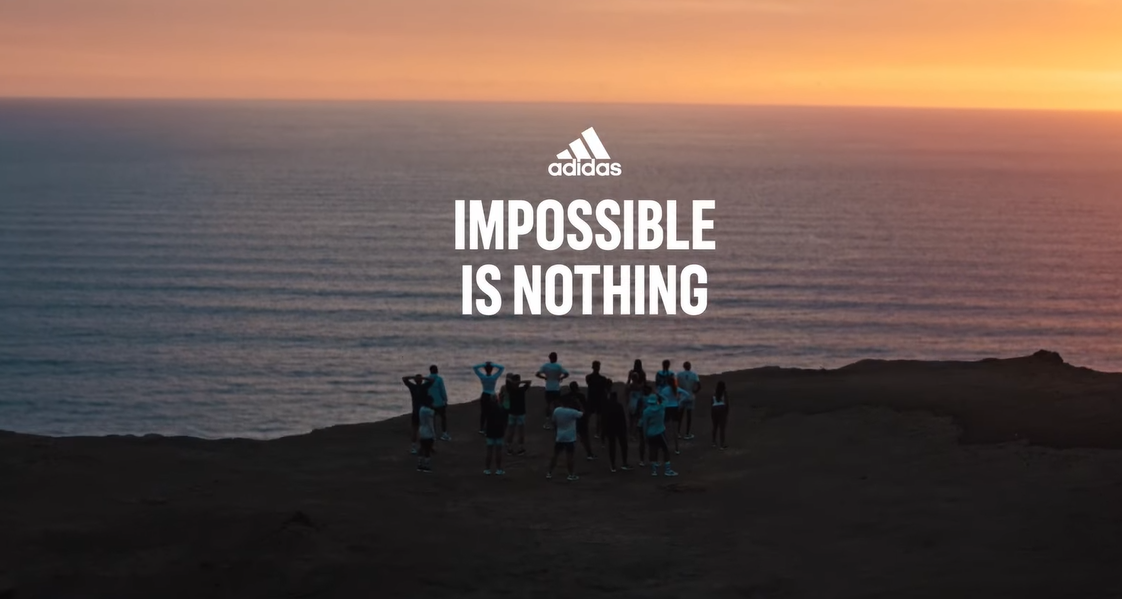 Adidas is a German-based multinational sportswear corporation. It manufactures a diverse range of apparel, footwear, and accessories for both athletes and non-athletes.
Founded in 1949, Adidas initially started out as a small family-owned business in Herzogenaurach, Germany. Over the years, it expanded to the UK, USA, China, and other regions, steadily solidifying its position in the sports industry. 
The brand remained in the family for years until the death of Adolf Dasslerled (its founder) led to a leadership change turning it from a private company into a stock corporation—Adidas Group. Subsequently, AG acquired several brands like Taylormade and Runtastic to diversify its product line and sell niche products under these names.
Today, the parent company has grown so much that it generates billions in revenue each year.
Below are some of the top marketing strategies of Adidas. Discover what tactics leading brands like Adidas practice to stay at the top.
1. Consistent Branding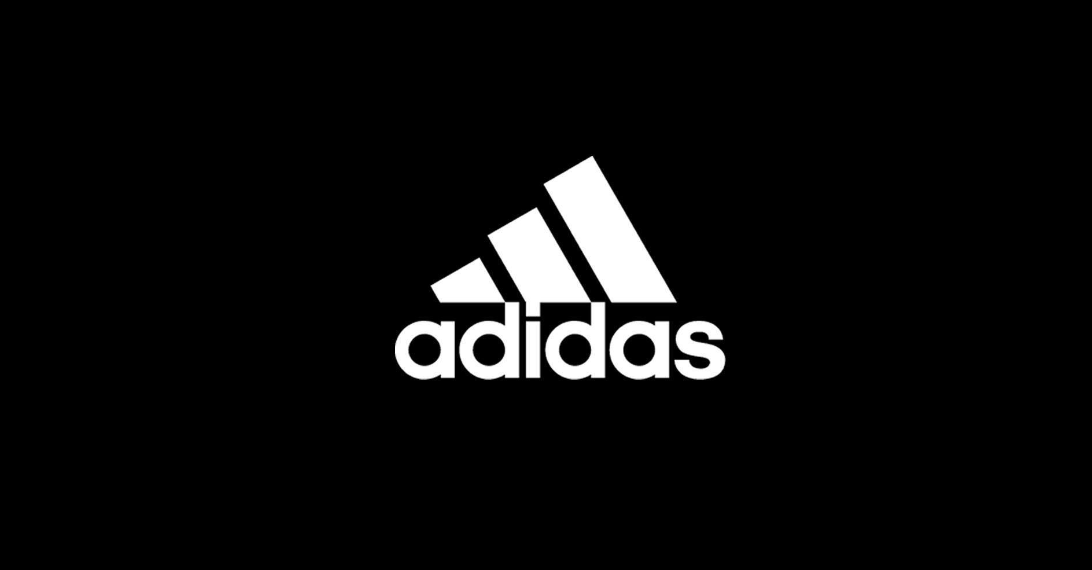 Adidas has a powerful brand presence.
The brand is valued at $14 billion and has a credible reputation in the global market.
Adidas has carefully cultivated this identity and kept it for decades with consistent branding.
Since the beginning, it has set a brand tone that still resonates in all its content. You'll notice its black-and-white color palette and brand message have remained the same for 70 years, despite several logo upgrades and slogan changes.
Most of its advertisements from 1974 to 2022 also display a similar theme. Adidas follows a repetitive pattern in its advertisements and promotional campaigns to show a unified theme and a connection between its marketing strategies.
This level of consistency has given Adidas a unique personality, setting it apart from others.
Takeaway
Branding offers your company an identity to grab your audience's attention and build a solid customer base.
With consistent branding, you can control your customer's perceptions, product value, and pricing points.
2. Endorsements
Adidas's early rise and subsequent growth are majorly attributed to its sponsorship strategies.
When Adolf Dassler started his sportswear company, he promoted its shoes with the German track female athlete's endorsement. Lina Radke brought attention to Adidas by wearing its signature Spikes at Amsterdam Olympic Games.
Later, Adolf Dassler convinced an accomplished field athlete, Jesse Owens, to wear his track shoes for brand exposure. The sponsorship was one of Adidas's best brand awareness campaigns, giving the company entry into the sports industry and later into the international market.
These are just a few examples. Adidas has used sponsorship marketing with its other product launches as well. 
Its first-ever apparel line was introduced with the help of German football player, Franz Beckenbauer. He opened Adidas's door to the clothing business by modeling in a personalized tracksuit, inadvertently starting the trend of matching warm-up suits.
Takeaway
Celebrity endorsements help you scale your market reach and gain more exposure.
With sponsorship deals, you can increase your brand credibility and make your products stand out.
3. Product Diversity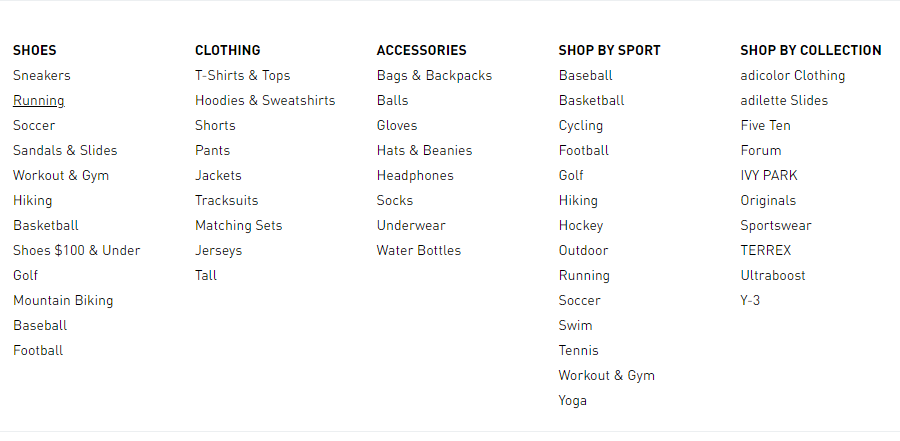 Adidas shoes and apparel have a high selling rating.
The company's apparel is listed among the top valuable global fashion products, and its footwear brings in 55% of the annual sales.
One of the main reasons these shoes and apparel collections are so well-liked is the diverse product collections.
Adidas targets a wide range of people, from athletes and fitness gurus to sneaker fanatics and kids. To capture multiple markets, it manufactures different product lines, fine-tuned to attract the specific target market.
Just take a look at its product categories. You'll note Adidas classifies its collections separately based on its audience interests. 
It features originals for fans of classics, offers exclusive product lines for athletes, and provides fashion collections for sports enthusiasts. If you dive deep, you'll also begin to notice sub-branches leading to specific niches like sports accessories.
Takeaway
Product diversity gives you the flexibility to boost your market range without compromising your core product line.
By adding related or complementary items, you can target multiple audiences at once and increase your customer base.
4. Technology and Innovation
Adidas is an early adopter of technology and has made the best use of it to gain a competitive edge.
Its tech innovations go back to 1984 when it introduced its first smart sneakers embedded with a microspacer to track athletes' performance. While the product gained little traction, it brought Adidas to the limelight.
A few notable innovations Adidas has made over the years include energy boost running shoes, F-50 Tuneit, and 3D printed mid-soles. 
The company has also embraced new-age technology in customer services operations, introducing interesting store features like interactive try rooms and the Run Genie app to boost sales.
Four years back, Adidas initiated an open-source strategy specifically to collaborate with innovators on R&D. Since then, it has ventured into various areas to experiment with new product designs and material quality.
A popular project among them was soccer ball testing in space to measure the material resistance.
Whether the soccer ball survived or not, it sure brought a lot of publicity to Adidas.
Takeaway
Technology adaptation allows you to adjust to changing trends and stay ahead of the competition.
With product innovation, you can continue to improve brand experience and keep your customers engaged.
5. Online and Offline Sales Channels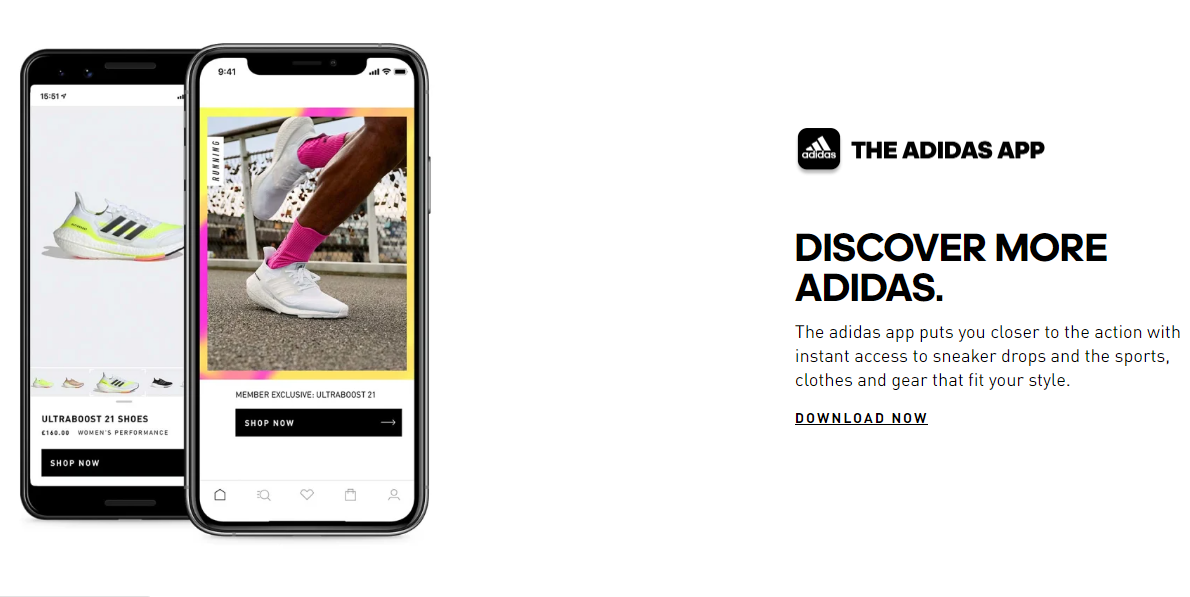 Adidas's distribution strategy covers both traditional and online channels.
The company has created multiple sales touchpoints all over the world to make its products easily available worldwide.
With more than 2500 physical stores, Adidas attracts large foot traffic in its stores. It runs owned stores, franchises, and wholesale houses in prime locations and operates geo-specific e-commerce sites and mobile apps for online shopping.
One other thing. Adidas also employs a Click and Mortar distribution strategy to improve its shipping journey. 
The technique involves combining physical and online operations to deliver a seamless purchase experience to customers. For instance. Customers can view and order online and pick up their purchases in person to save time. 
The company has introduced tons of such concepts over the years to improve its product distribution.
In its 2023 growth strategy, "Own the Game", Adidas plans to invest more in its D2C business model to optimize its customer purchase journey.
Takeaway
A well-structured distribution strategy makes your product shipping fast and cost-effective.
With organized distribution methods, you can optimize your internal operations and improve your customer buying experience. 
6. Collaboration with Designers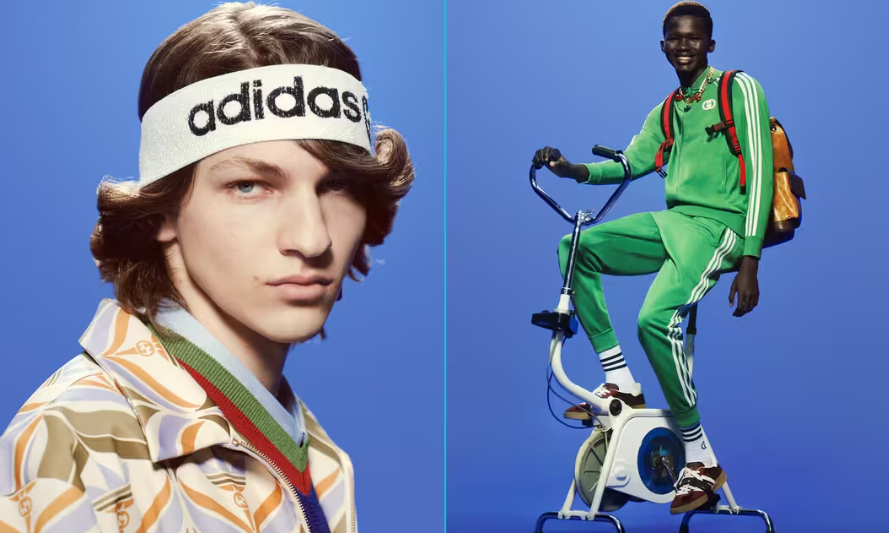 Adidas's best-selling point is its product design.
The sportswear giant regularly collaborates with high-end fashion artists to revamp original designs and introduce luxury athlete product collections.
Some well-known names it has teamed up with are; Prada, Balenciaga, Louis Vuitton, Gucci, and Jacquemus. These collaborations have resulted in some of the best products to date.
Take the Wales Bonner Samba trainers.
Samba is Adidas' oldest design and has been part of its product line for decades. But following the collaboration with the British designer Wales Bonner, the shoes have become a fashion icon.
Although the pair was already quite popular, the partnership further increased its demand in the market.
Adidas infuses fashion with performance as part of its brand strategy to promote itself as a high-end lifestyle brand. While its products are clearly built for performance, designer collaboration allows Adidas to target the upscale market.
Takeaway
Brand collaborations offer several monetary and non-monetary benefits to businesses. 
Through collabs, you can create a buzz, get more sales opportunities, boost your company's credibility, and even re-position your brand in the market. 
7. Versatile Promotion Channels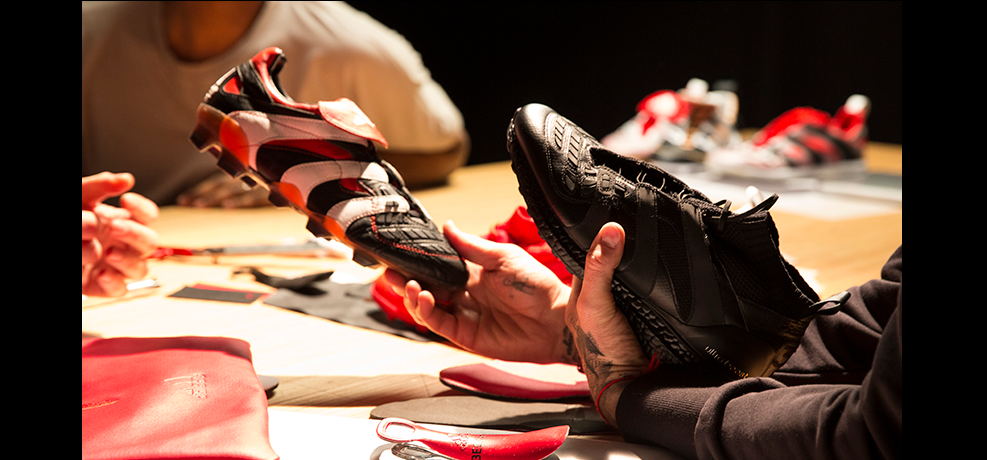 Adidas uses a well-rounded promotion strategy. It leverages every well-known channel to promote its products, from Billboard and TV commercials to social sites and print media.
You'll often find its commercials running during sports seasons and other national events specifically. The company spends a lot of money on sponsorships and event marketing to gain product visibility and compete with other leading sportswear brands.
Adidas also generates a large portion of its leads through online nurturing activities. It periodically posts engaging content and interactivity activities on social media to entertain its followers.
The best example is the "All in or nothing challenge" Adidas ran this campaign during the 2014 World Cup season.
It was a pretty basic challenge, comprising a simple hide-and-seek game. And yet that game attracted 320k players and millions of views.
Takeaway
You can target and engage your audience better with omnichannel promotion campaigns.
Both digital and traditional promotional methods generate desired results. With an effective omnichannel promotion campaign, you can easily attract qualified leads and get more sales.
8. Customer Experience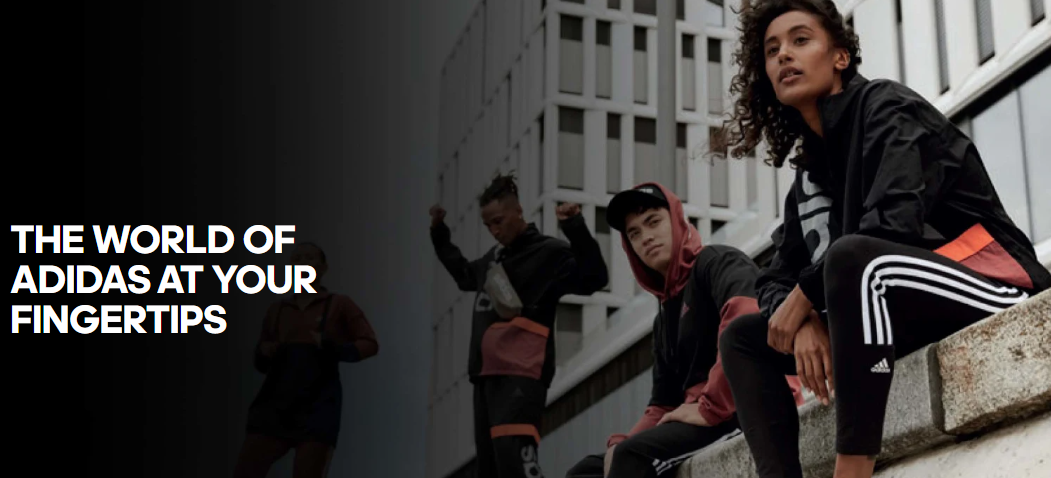 As a customer-centric brand, Adidas puts a lot of emphasis on the shopping experience.
Through various touchpoints, engagement activities, and purchase benefits, it delivers a personalized and premium experience to buyers.
A classic example is Adidas's in-store virtual reality feature. Adidas introduced virtual browsing techniques in some of its concept stores to provide an immersive retail experience to visitors.
The tech allowed customers to browse products virtually to check more details on the spot. With this VR tech, it aimed to make the browsing experience interesting, capturing and retaining its audience's interest.
The company has experimented with several structural designs, aesthetics, and complementary services, like basement training areas and running labs, for the sole purpose of boosting its customer engagement. Each flagship store is personalized for a specific audience and optimized to deliver an excellent in-store experience.
It has also developed a seamless e-commerce purchase journey with desktop sites and mobile loyalty apps to make shopping easier. 
Takeaway
Companies that focus on customer experience earn four to eight times more revenue as compared to others. Because 61% of your buyers would pay more if they receive good customer service from your stores.
Invest in the buyer's purchase journey and customer service to improve your retention rate.
9. Story Telling
Adidas employs plenty of marketing tactics to grab its audience's attention. But one ingredient that stands out in all its advertising is storytelling.
Most of Adidas's campaigns generally gain a lot of traction because they focus on connections and sentiments. With celebrity features and emotional hooks, Adidas generates brand desires and provokes a positive response from its audience.
One good example is its "Run for the Oceans" campaign.
A few years back, Adidas launched a global campaign in collaboration with Parley for the Oceans, centering it around marine pollution. It used storytelling to invite eco-conscious buyers from all around the world to participate.
It was a brilliant marketing tactic that enabled Adidas to meet several milestones simultaneously. With this campaign, it promoted suitability, made monetary contributions, sold millions of pairs, and boosted its market repo.
Takeaway
People are naturally drawn to stories because they're highly engaging. Through stories, they can absorb and retain information quite easily.
Use it medium to build a connection with your audience. With narrative content, you can change your brand perspective and deliver any message to your audience.
Conclusion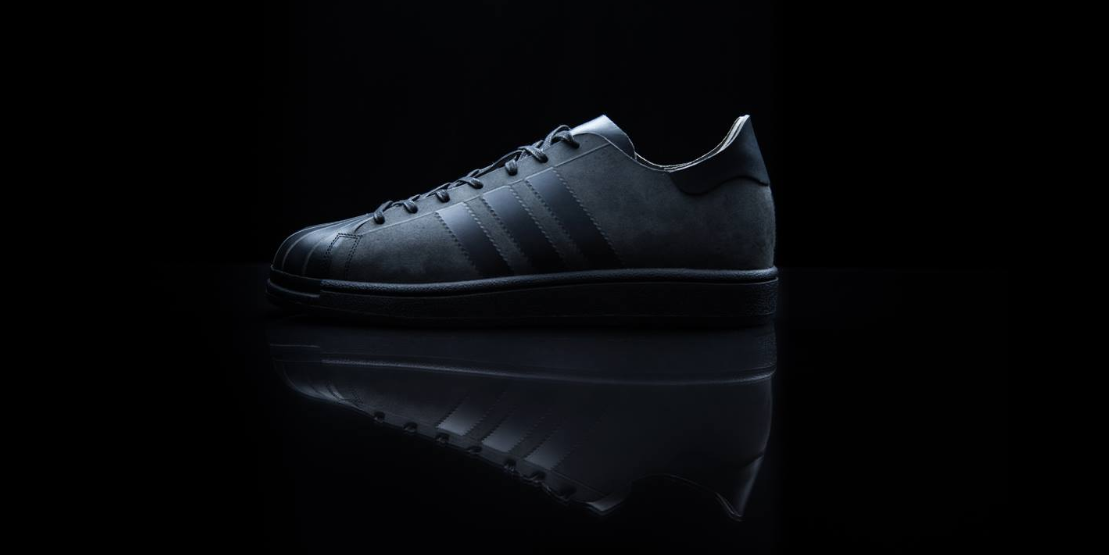 Adidas's story makes an excellent case study for emerging entrepreneurs.  
The brand was born in a humble setting but gradually grew through calculated marketing strategies and well-timed expansions. 
While Adidas, undoubtedly, had more than 70 years to build its reputation, it has kept its edge by maintaining a consistent presence in the market. Even after accomplishing global recognition, it continues to invest in product designs and innovation to retain its market share.
This is how leading brands stay in the lead.
Take inspiration from Adidas strategies and mold them into a marketing mix that you can easily follow.