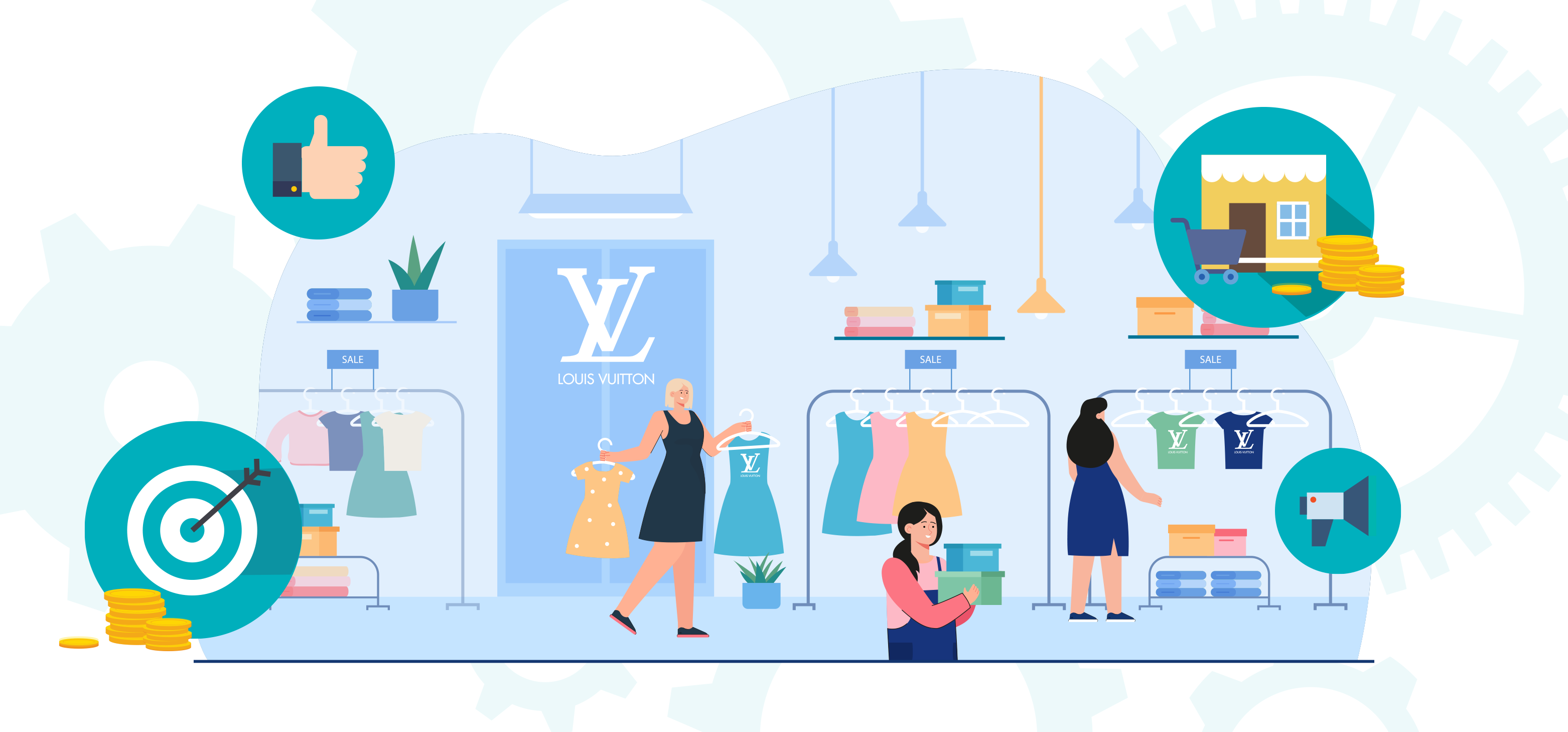 Ever wonder how designers become so popular?
Louis Vuitton's marketing and business strategies can give you a glimpse into tricks and tactics designer brands employ to establish a strong position in the market and gain worldwide exposure.
It is one of the few brands that itself scaled from a small French trunk maker to a worldwide luxury company and prevailed in the industry known for its volatile nature.
Today, Louis Vuitton is admired globally and enjoys a net worth of nearly $40 billion. Much of its success is attributed to its brilliant marketing.
Here I have listed down 15 marketing and business strategies of Louis Vuitton to shed light on its secret to success.
Let's explore them!
1. Unique Value Proposition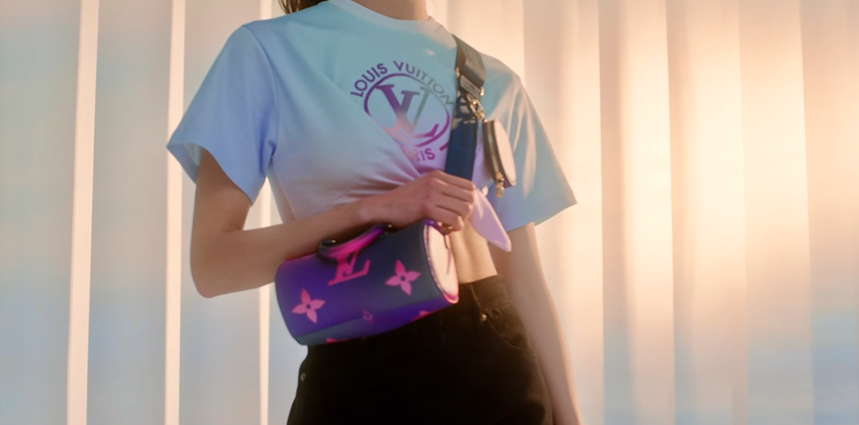 Louis Vuitton is named after a Frenchman who left his humble origin and traveled to Paris in 1837 to start a new life.
At that time, he was just a 16 years old kid with no references or finance to start his own business. But he was a fine craftsman and exceptional designer, and his unique selling point led him to become a successful designer within a few years.
Over the years, Louis Vuitton made a lot of changes to its product designs. It introduced new lines, embraced outside expertise, and infused a modern touch, but it didn't stray from its signature French designs and retained its unique value proposition.
The fine balance between its heritage and modernization is what sets its designs apart from other products.
Takeaway
Highlight your unique product feature and use it as your selling point.
2. Quality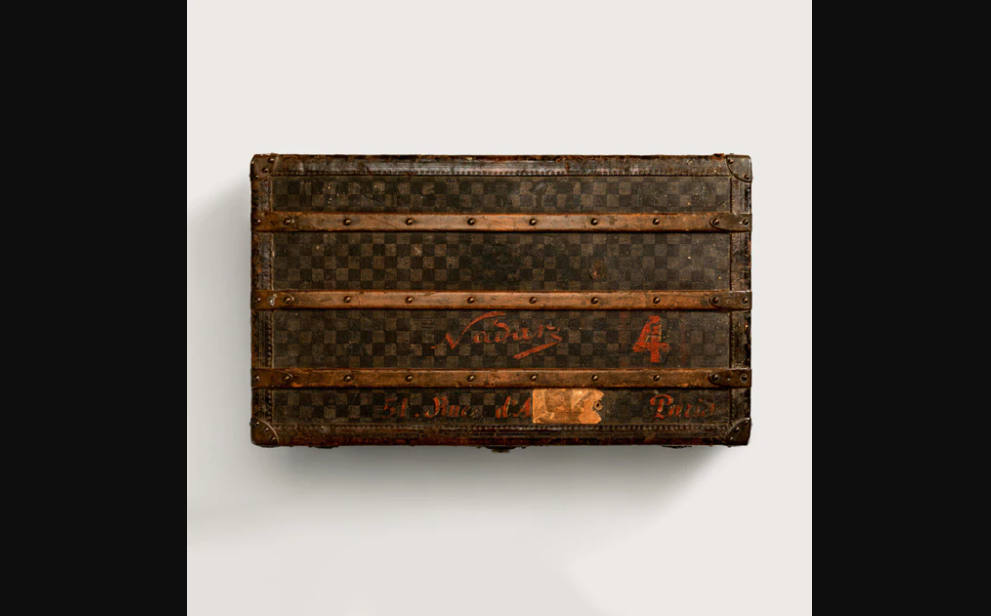 Where Louis Vuitton's product designs make it different from others, its material quality has given it an unparalleled position in the market.
Louis Vuitton uses 100% pure leather and employs expert crafters to manufacture its products. It is the one that introduced Trianon canvas to improve its trunk qualities, and it is the reason Damier Canvas is now a widely preferred material for bags.
The brand is well known for its superior material, and its fine stitching not only magnifies the visual appeal of its products but allows them to withstand wear and tear. In fact, the material's durability and exquisite craftsmanship were the primary features of Louis Vuitton that caught the attention of the elite class in the early years of its growth.
Takeaway
Focus on your product quality. It will help you build your brand reputation and strengthen it in the long run.
3. Brand Image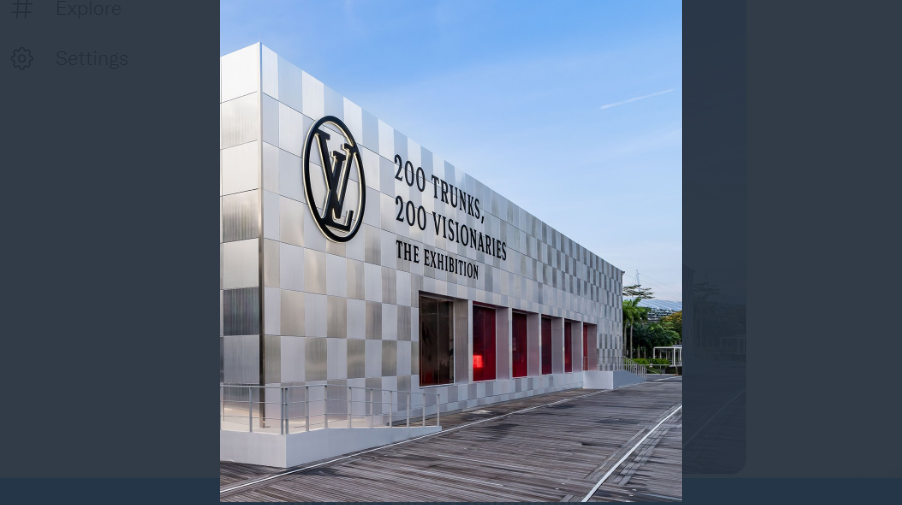 People typically associate Louis Vuitton with class, elegance, and comfort. The brand has certain personality traits that define its values and distinguishes it from others.
Look at its logo, for example.
Georges Vuitton developed the popular LV monogram initially to identify its brand, but it later became the symbol of sophistication and luxury.
Its store design, color pallet, and product designs also reflect a consistent theme that creates a certain perception of it in its audience's mind.
LV, additionally, participates in social activities—such as its investment in an art museum — that best reflects its brand and further develop its reputation.
It has deliberately cultivated a luxury image to increase the value of its products.
Takeaway
Create your brand identity. You can leverage visual and text content in your marketing strategy to build a positive personality for your brand.
4. Celebrity Endorsement
If you ever explore Louis Vuitton's official site or social media pages, you'll realize it focuses heavily on celebrity endorsement.
LV hires well-known stars to model for its product photoshoots and works with popular actors to increase its brand exposure. Celebrity endorsements not only attract huge attention to its products, but they also drive status-conscious individuals to its stores.
Celebrities have an active social life. They typically move in a certain circle and participate in events specifically to be seen. Luxury brands like Louis Vuitton leverage these influencers' public images to boost their product visibility and generate more sales.
Takeaway
Influencer marketing adds credibility to your brand. If people see their favorite personalities using your products, they'll most likely want to imitate their idol's choices.
5. Value-Based Pricing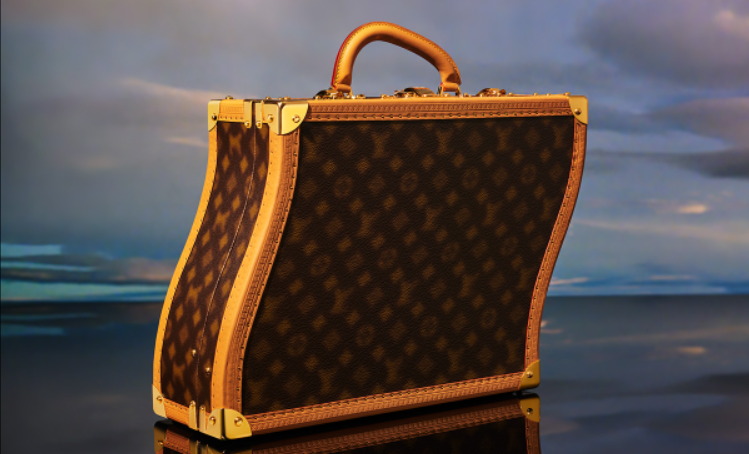 Louis Vuitton is one of the most expensive fashion brands, surpassing popular names like Gucci and even Chanel.
Its cheapest items alone begin from $1000, and it has sold its bags for as high as $133,430.
How does it price its items?
As a luxury brand, Louis Vuitton pursues a value-based pricing strategy. It prices its items based on the value they offer rather than the amount of material and labor cost incurred in manufacturing them. While the latter plays a significant part, LV builds its price strategy mostly on its product's desirability.
The Urban Satchel is a classic example of it.
To highlight the environmental issues, Louis Vuitton launched a limited-edition bag that was literally made from trash. It was priced at $150,000, and despite its acquired appearance, it was sought after by well-known celebrities.
Takeaway
Louis Vuitton sells its products at exorbitant rates because its customers expect them from it. Use the same value-based strategy to set your prices.
6. Made-to-Order Business Model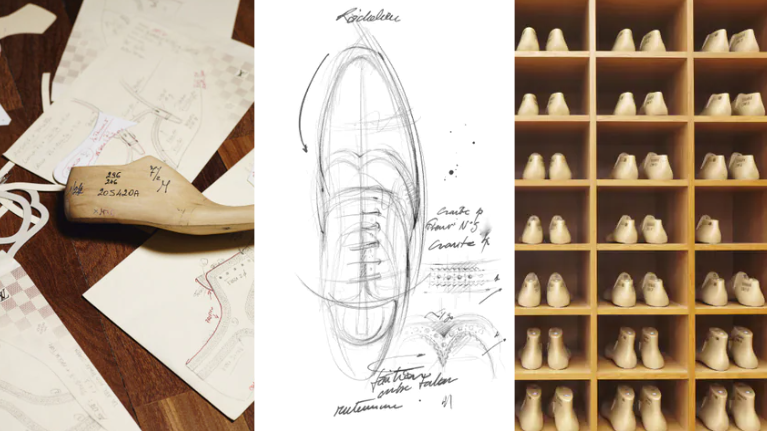 Made-to-order is a production technique hand-made businesses usually adopt when they lack the resource to manufacture the goods in bulk quantity.
Louis Vuitton, instead, employs it as a business model to attract its target market.
A luxury brand is practically a synonym for personalization. It's what makes them different from cookie-cutter products and drives wealthy customers to their stores.
Louis Vuitton uses made-to-order services for the same reason.
The personalization strategy helps it engage clients who desire exclusivity and establish a loyal customer base.
Its Haute Maroquinerie salon, made-to-order Men's shoes, and special order are some of its services worth exploring to learn more about it.
Takeaway
Made-to-order is an ideal business model for a premium brand that wants to bring novelty to its designs and cut wastage.
7. Shopping Cart Customization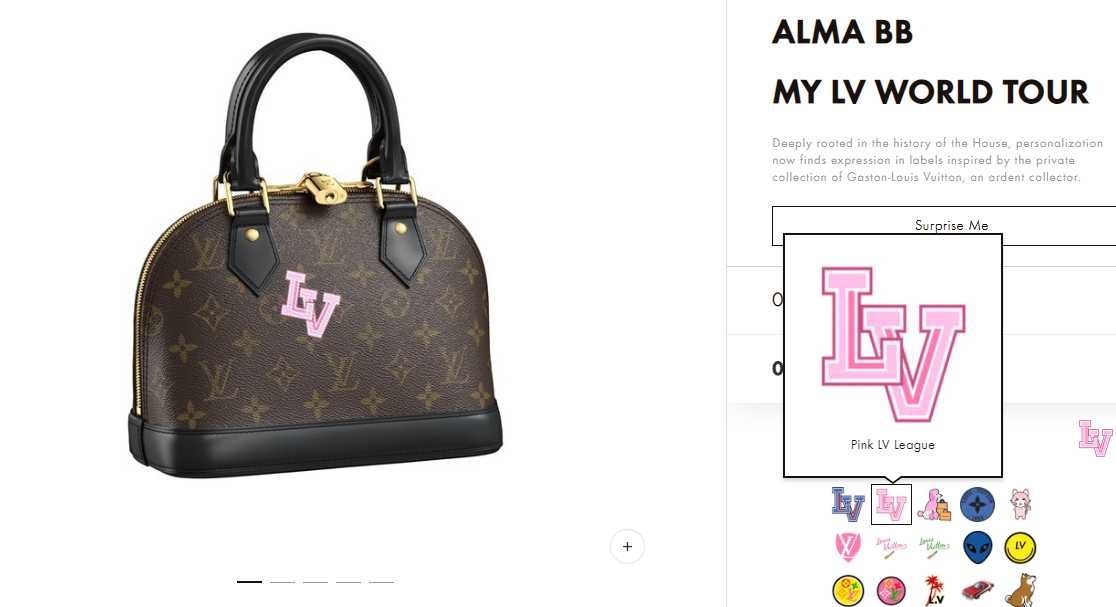 Shopping cart customization is another reason Louis Vuitton's customers are more than willing to pay more for its handbags.
LV is one of the few luxury brands that allow you to personalize its original bag with cool stickers and tailored monogram at the time of purchase.
Its online customization strategy is completely different from the made-to-order services and specifically designed to capture Generation Z and the upper-middle-income group.
As you know, the trend of luxury goods purchase has been changing in the last few years. The elite class isn't the only one that buys high-end products anymore. Generation Z and the middle-income group are now leaning towards designer products to improve their social status as well.
It has given brands like LV the opportunity to capture the new market with simple personalization.
Takeaway
Offer customization to boost your buyer's shopping experience.
8. Distribution Strategy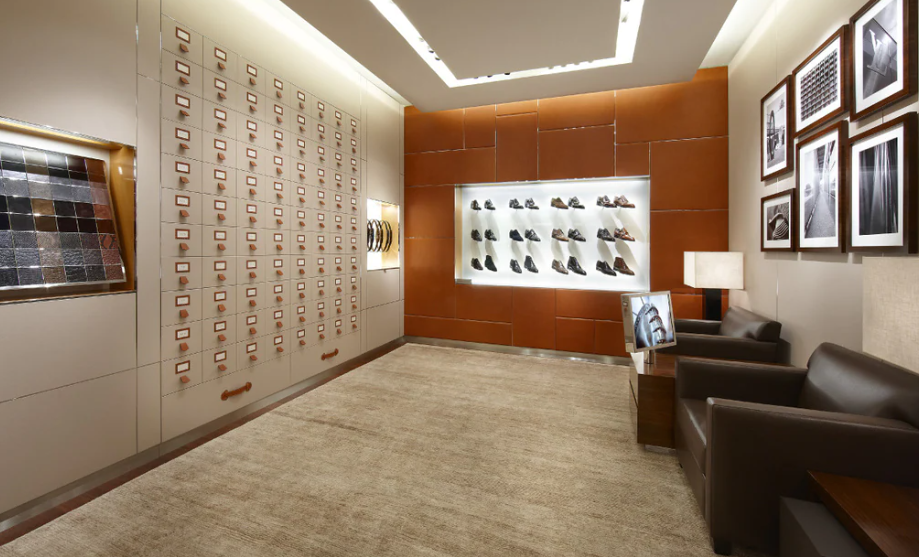 Louis Vuitton uses only two channels to sell its products. The company's owned retail outlets and its official website.
It doesn't engage franchise services and keeps its product distribution limited to the 500 stores it operates worldwide.
It's a classic tactic Luxury brands employ to deliver exclusive services to their customers.
As a designer product, Louis Vuitton focuses more on quality than quantity. It believes in offering a personalized experience and uses that concept in its distribution strategy as well. It has established its physical stores in prime places to cater to the elite class, while running an online website to offer Gen Z easy access to its products.
Takeaway
The location of your store can also influence your buyer's decision. If you display products at a departmental store, people would expect you to price them befitting the location, and vice versa.
9. Social Media Strategy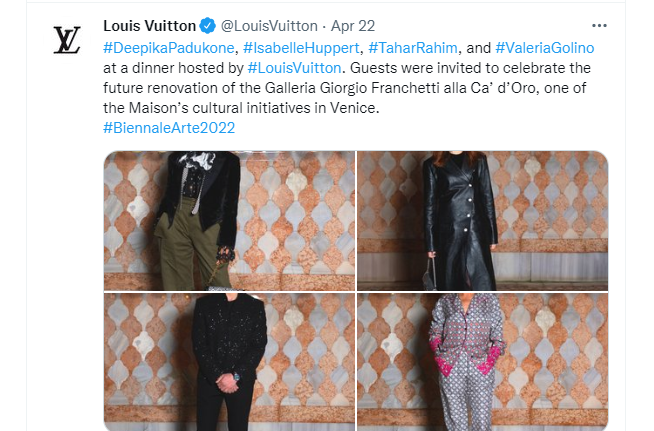 Louis Vuitton, undoubtedly, makes its distribution channels exclusive to maintain its prestigious position, but it doesn't use such restrictions on its promotions.
Currently, LV's Twitter account has 9.3 million followers, and its Instagram following has surpassed 17 million. It's highly active on social media and regularly publishes content to keep its audience engaged.
That said, its social media strategy is naturally slightly different from others.
While other brands employ social media to engage their audience, LV uses it to promote a certain lifestyle. Its posts usually feature celebrity events and product advertisements.
It relies on its visual content to entertain its fans and keep its brand visible.
Takeaway
Everyone is on social media these days, which gives brands easy access to their audience. Use this opportunity to nurture your leads and establish your digital presence.
10. Sponsorship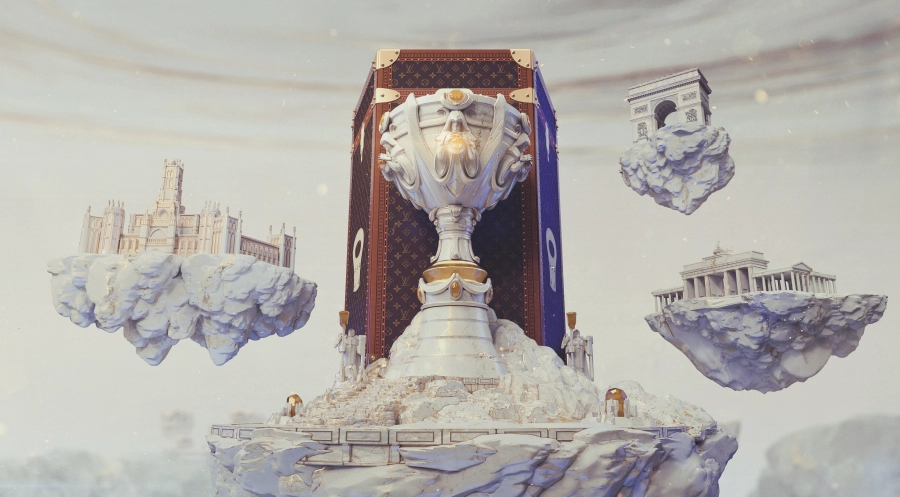 Louis Vuitton invests in sponsorships to gain instant brand exposure. It consistently participates in popular events to maintain its visibility and easily reach out to its target market.
For example. Its amfAR Inspiration Gala in 2013 gave it a prime position to promote its brand to celebrity participants.
Its culture show sponsorship in 2016 is also an ideal case study. It brought LV in front of 700 attendees, which mainly comprised its target market.
What's interesting is that LV uses sponsorships to break into a new market as well.
In 2019, Louis Vuitton partnered with a game developer to design a custom Championship trophy for the League of Legends. 
It was a move you'd typically not expect from a luxury brand, but LV capitalized on the opportunity to broaden its target market.
Takeaway
Sponsorship is an effective way to increase your brand awareness and establish your business authority.
11. Fashion Shows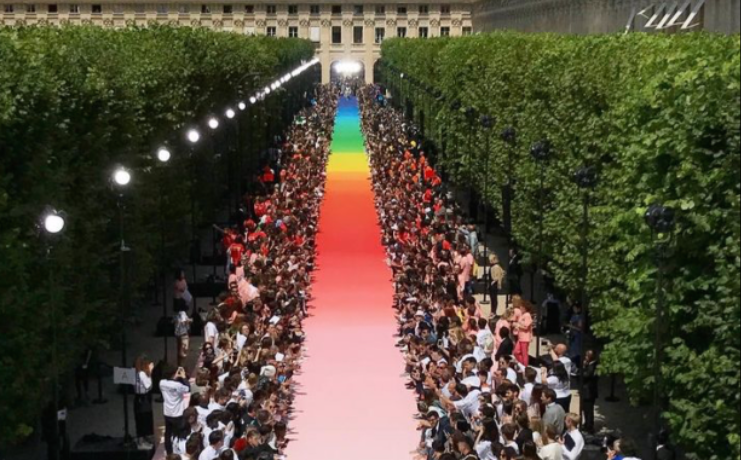 Fashion shows are Louis Vuitton's primary venue of advertisement.
They not only attract a selected group of people, but also give LV a complete reign to use any marketing tactic to get the exclusive attention of its target audience.
Look back to its past launches.
In its 2012 Spring show, Louis Vuitton created a carousel theme to accentuate the light shade that dominated its collection then.
In Spring 2014, it incorporated all the previous themes to broadcast the departure of its designer Marc Jacobs.
In 2019, it launched its new designer Virgil Abloh's debut collection with rainbow runaway to represent the radical change in its classic designs.
These are just a few examples.
LV uses its fashion show's location and themes to highlight its product's features.
Takeaway
Find out which marketing channel gives you direct access to your audience and use it as your primary venue for advertisement.
12. Print Advertising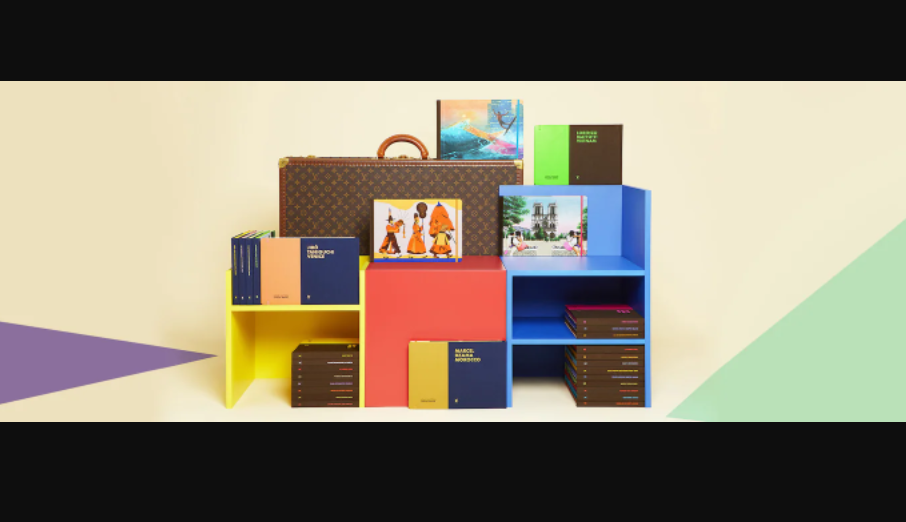 When it comes to brand outreach, Louis Vuitton mostly leans towards print media channels.
While it, of course, does pursue television mediums occasionally to run campaigns, its preferred modes of marketing are billboards, national press, and magazines.
Print Media provides LV the opportunity to promote its products without losing the exclusiveness that often distinguishes the luxury brand from others.
What's more, it allows Louis Vuitton to produce cost-effective in-house publications to maintain its relationship with its existing customers.
Takeaway
Print media offers you the flexibility to promote your product to the relevant audience and engage your customers. It's a great promotional and leads nurturing channel.
13. Limited Collection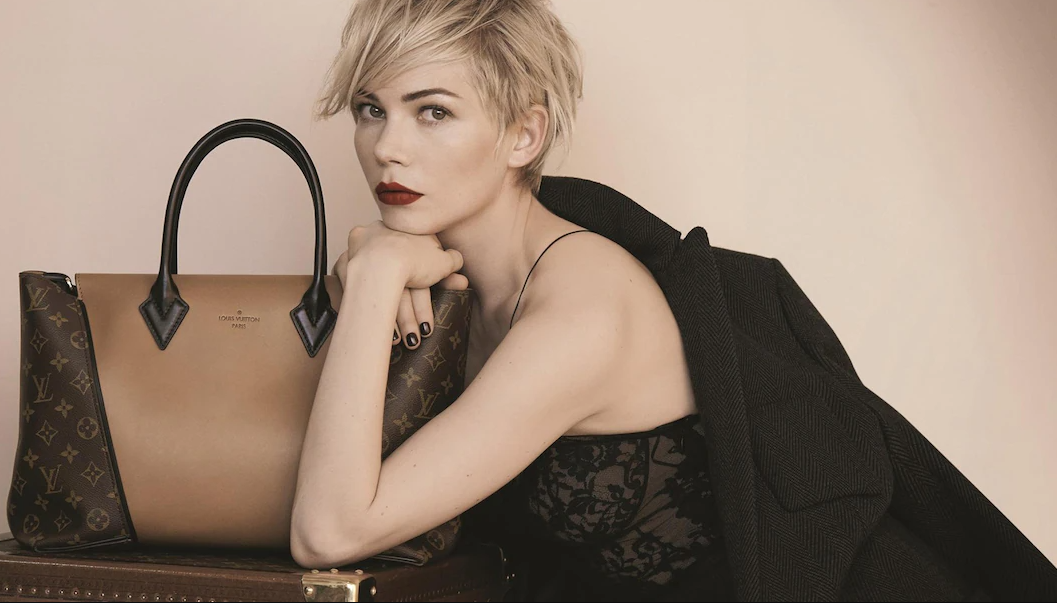 You must have gathered by now that Louis Vuitton's marketing strategies are designed to boost the value of its products. Its pricing plan, store location, and designer label; all work together to increase its product's worth.
But there's one other marketing tactic it uses specifically to expedite the sales.
The FOMO technique.
FOMO is a psychological phenomenon that urges people to buy products for fear of missing out on the deal. Louis Vuitton applies it during its product launches, offering a limited collection to encourage impulse purchases.
It's usually why its fashion product launches often turn out highly successful and generate instant revenues for LV.
Takeaway
FOMO is a widely popular strategy that almost every marketer is familiar with. Most typically use it in the form of a sales deal, but you can also follow Louis Vuitton's approach and launch a limited collection.
14. Hiring Popular Designers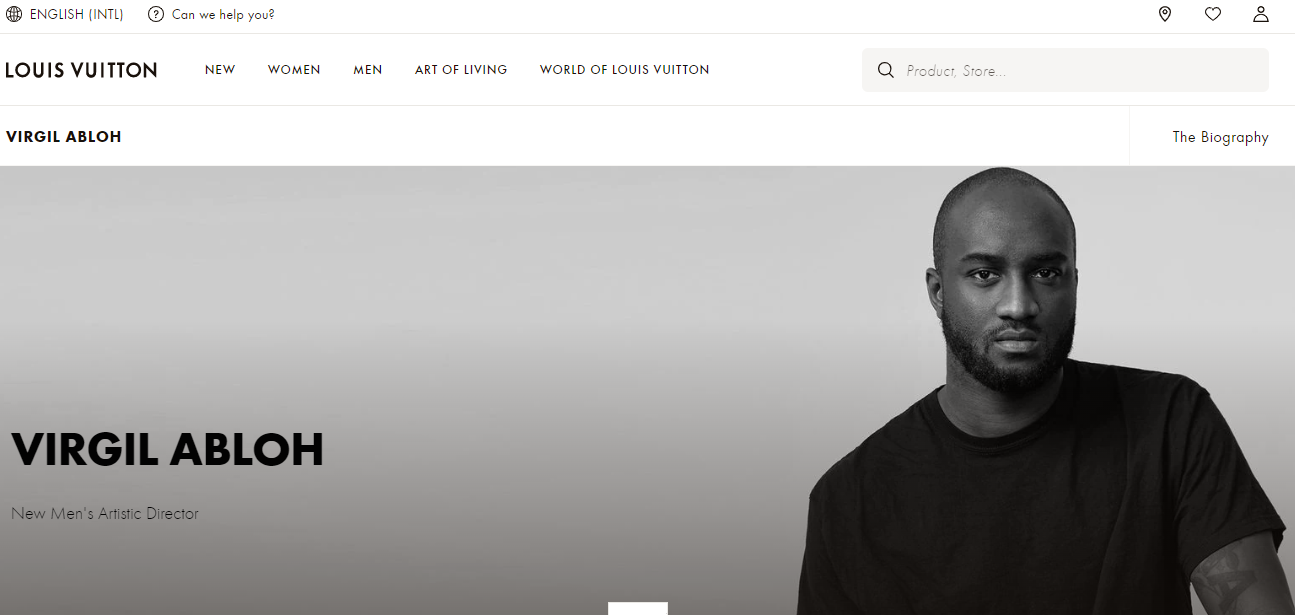 One of Louis Vuitton's brilliant strategies to increase its brand authority is to broadcast its new hires and promote them widely.
Louis Vuitton often brings well-known designers and artists to the company to add versatility to its product line. But if you pay attention to its contractors, you'll notice it chooses them based on the level of their popularity.
Why? Because just as LV's name increases its product's worth, the reputation of its employees also boosts its brand image.
Its contract with Virgil Abloh is an ideal example.
Abloh is a CFDA's 2018 nominee for the Menswear Designer award and one of the top American designers. When he joined the company, he generated a lot of buzz and excitement, highlighting LV in the process.
Takeaway
Hiring socially active members gives you the opportunity to leverage their reputation to boost yours.
15. International Strategy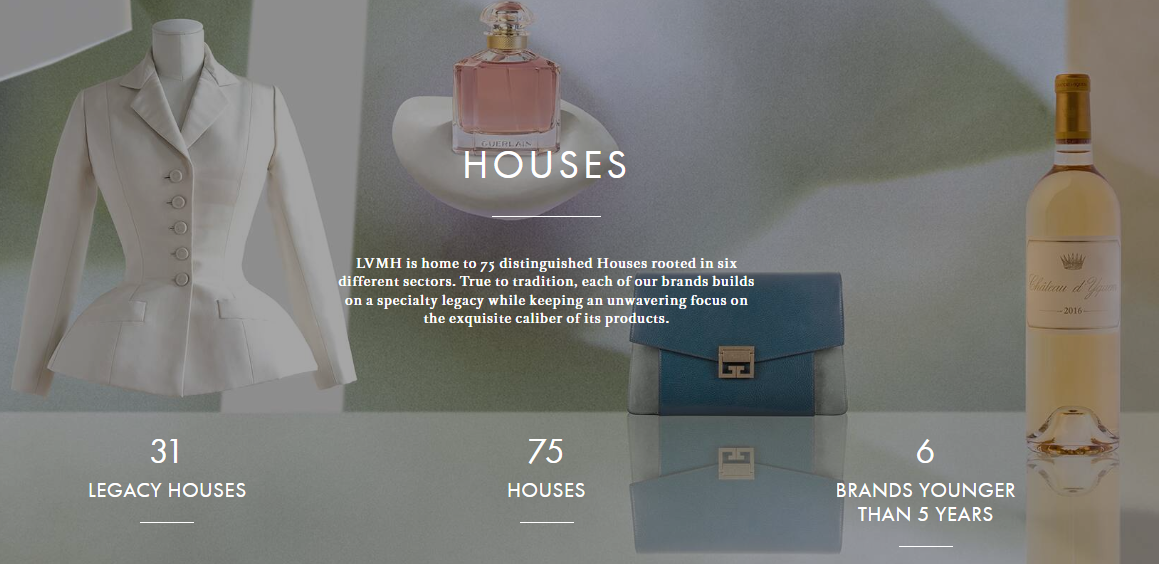 Did you know Louis Vuitton is a part of a larger group called LVMH that was established in 1987 after its merger with champagne producer Moët Hennessy?
Louis Vuitton's started its growth strategy by branching out to subsidiary products. Over the years, it bought multiple luxury brands, extending its portfolio to spirit, fashion, jewelry, and perfumes.
Since the subsidiary brands were reputable in their own right, each acquisition boosted LV's worth and strengthened its position in the international market.
Today, Louis Vuitton is considered among the popular multinational companies.
Takeaway
Add diversity to your product line to scale your business. It will help expand your horizon and enter the global market.
Conclusion
Every brand personalizes its strategy based on its target market. That's the reason what works for a food company might not be the best plan for an apparel store.
Louis Vuitton shows you how designer brands should capture their target market and grow their business. It employs classic marketing techniques that are designed specifically for high-end products like LV's.
If you sell premium items, the above strategies will help you successfully establish your business. Good luck!