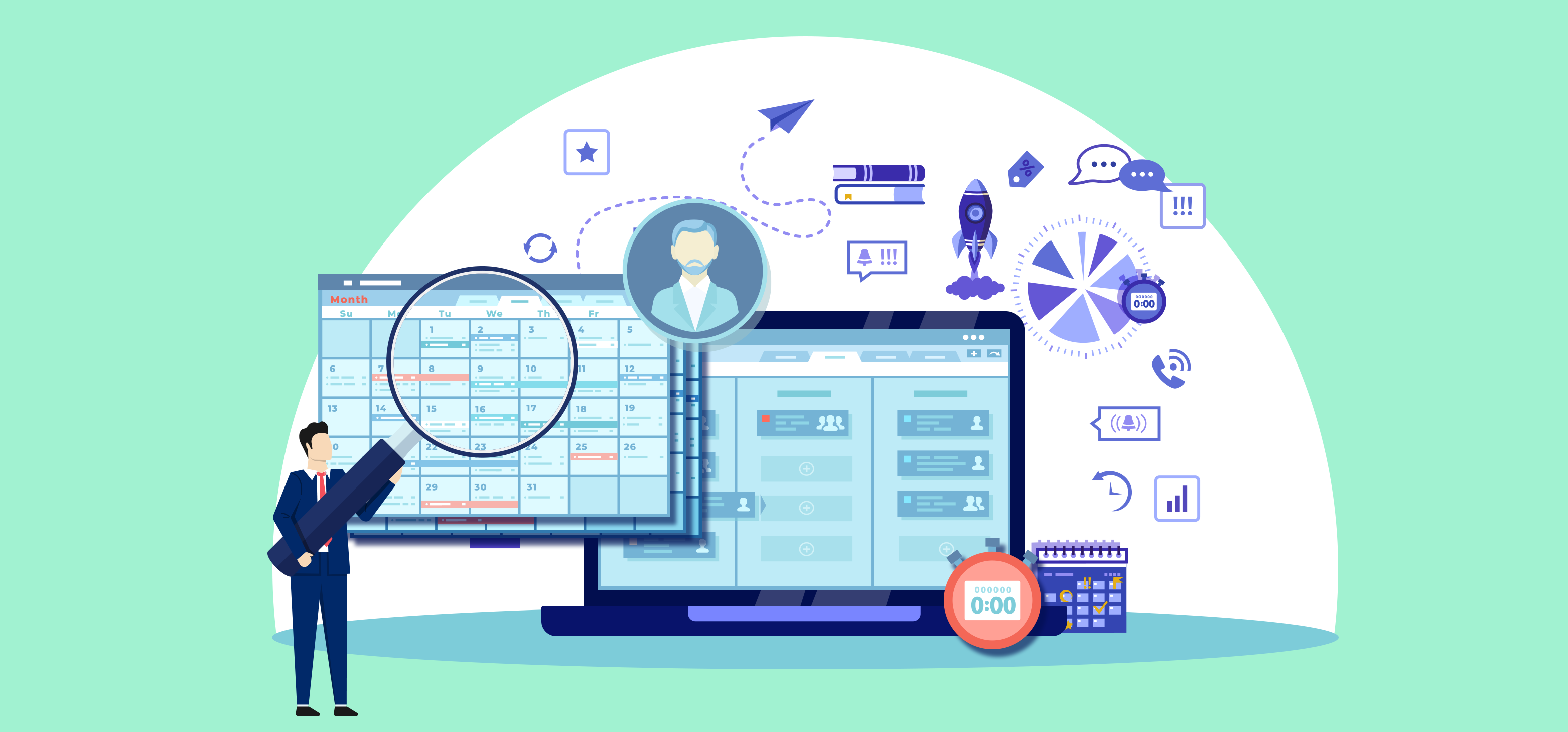 They say: time is money.
Yet most of us don't keep any track of our time. This leads to countless hours of procrastination followed by a sudden burst of anxiety as you have not completed your critical objectives and the day is already about to end.
If this is the case with you, you are definitely not alone.
In fact, there was a time when I was unable to write even 50 words per day for my agriculture blog. 
Just like anyone else, I had that fear of getting started until I found a life-saving technique popularly known as Timeboxing, which completely pushed my life in a positive direction.
TimeBoxing is the process of blocking your time for a certain period in advance to complete a specific goal, and after that period gets over, you can move towards another task.
But during the timeboxed task, you should create a distraction-free environment so that you can focus solely on the task that you need to complete.
Timeboxing is so useful that even busy entrepreneurs like Elon Musk use it daily to maximize their productivity and minimize time wastage.
So why shouldn't you and I benefit from timeboxing too?
This is where timeboxing tools and apps come into the picture.
Without wasting any more time, let's discuss how these phenomenal tools can help you get your hardest things done in the most efficient manner.
Why Use TimeBoxing Technique?
Let's face it:
They may teach you the important physics concepts, tallying balance sheets, analyzing data in Excel, etc, in school.
But one invaluable soft skill that almost no school/college teaches is time management skill. If you master managing your time, you are insanely unbeatable.
But doing it the right way requires you to follow the correct path and build systems that make your work easy.
Timeboxing tools specifically help us create a system planned for our day so that we can focus on what's important.
It very well aligns with one of the Marcus Aurelius philosophies. He once preached that you should keep asking yourself the following question "Is this essential?"
And once you find the essential activities in your typical day, you can let Timeboxing do its magic.
Timeboxing, in short, is useful for the following reasons:
Helps in avoiding uncertainties and eventually reduces anxiety.
It gets you started even with highly monotonous task.
Aids you to get into the flow state quickly.
Helps you double down on the essentials and cut off the inessential.
With that out of the way, let's deep dive into 12 amazing timeboxing tools you can use to transform your laziness into your superpower.
Before deep-diving into Sunsama's traits and capabilities, I would like you to read what YCombinator's president, Geoff Ralston has to say about Sunsama:
"I use Sunsama to help me keep track of everything and make sure the most important things get done."
What does this mean?
Sunsama is not just a weird name that you previously thought of. It is rather one of the tools used by some of the bright minds of our era.
If I were to describe why I love Sunsama in one word, it would be – interface.
They clearly understand the pain points of their users and therefore focus on building great tools that help you get out of that pain.
They follow a minimalist approach towards time management and believe in 'less is more.' If you are someone who wants to timebox in the most decluttered way, then go for Sunsama.
Key Features
Sunsama's kanban-style board, user interface, and drag-and-drop features alone are enough to maximize your productivity twofold.
Just like most timeboxing tools, Sunsama allows seamless integrations with its peer tools such as Trello, Jira, Asana, etc.
Sunsama is like the Slack of communication regarding connecting with teams for project purposes.
It does a great job in setting up your daily workflow and sets you up in the right direction from dusk to dawn.
Pros
The learning curve to use Sunsama is lower.
Track time, to-dos, calendars, meetings, etc. all at one place in a decluttered manner.
Not only a good day-starter but also a great finisher at the end of the day (focuses on healthy work-life balance).
Cons
Need to use the web version to open the app on your smartphone.
The price is much higher than other tools such as Todoist.
Only have a 14-day free trial.
Ratings
G2: 4.6/5
Capterra: 4.7/5
Trust Radius: 7.5/10
Pricing
Sunsama's standard pricing is 20$ per month and has a 14-day free trial for everyone.
Note: There is no specific pricing page, as of now. Therefore, you need to start a free trial by signing up from their homepage and after 14 days, they will ask for your credit card details to start a premium plan if you like their services (as depicted in the screenshot above).
With countless people organizing their life with Todoist, it is one of the most prestigious platforms not only for creating to-do lists but for creating neat timeboxing schedules to set you up for a perfect day.
Unlike many alternatives, Todoist makes you purely accountable for your tasks.
The Todoist shortcuts help create reminders, assign something to a person, assign a particular day, etc effortlessly.
You can track your most favorite projects by bookmarking them, prioritizing the projects according to their level of importance, delegating the tasks, and much more all for free.
The drag and drop feature interface makes it easy, even for a newbie, to easily blend in with the ecosystem.
If you are looking to timebox your schedule with minimal effort from your side, then you can give Todoist a solid try.
Key Features
Todoist's minimalist UI followed by easy-to-use specialties will make you fall in love with the app from the first glance.
You can connect Todoist with Google Calendar, Dropbox, Amazon Alexa, etc, within a few clicks.
No matter whether you use a Mac, Windows, Linux, Android, or iOS, they have got you covered everywhere. Even in the apple watches.
With their keyboard shortcuts, you can save a truckload of time while creating your timeboxing schedule or anything else.
If you go with their 'Pro' or a 'Business' plan, you get a lot of additional cool features such as customizing the theme as per your mood, alerting yourself regarding any high priority task, etc.
Pros
Highly used and supported by millions.
One of the most easy-to-use timeboxing apps.
Premium plans are way affordable for anyone serious out there.
Integrate with various apps, browsers, and other devices seamlessly.
Cons
Not specifically built keeping in mind the concept of timeboxing.
Free users are limited to restricted features.
Ratings
G2: 4.4/5
Capterra: 4.6/5 
Google Play: 4.7/5
Pricing
Besides the lifetime free plan offered by Todoist, their Pro plan starts at as low as $3 per month when billed annually. Similarly, the Business plan starts from $5.
List Zero is an app that helps you to get things done by allowing you to create a list of tasks and then set a timer for each one. This app is perfect for timeboxing because it allows you to focus on one task at a time and track your progress.
An example of how you might use List Zero is if you have a list of tasks that you need to complete by the end of the day.
You can set a timer for each task and then work on that task until the timer goes off. This will help you stay focused and get more done in less time.
The app is very simple and easy to use and does not have any unnecessary features that can distract you from your work.
One of the coolest List Zero features is its task stacking functionality.
This means that if you have a task that can be broken down into smaller subtasks, you can stack those subtasks underneath the main task.
Then, when you start the timer for the main task, all of the subtasks will be timed as well.
List Zero also ensures that your list is quantifiably as smaller as possible and does not contain any fluff tasks that bring no value after their completion.
Key Features
Allows you to create a list of tasks and set a timer for each one
Helps you stay focused and get things done
Task stacking functionality
Music, pomodoros, shortcuts, and more to get you into the flow state
Ensures that your list is quantifiably as small as possible
Pros
Helps you get more done in less time
Is simple and easy to use
Celebrations as a reward once you accomplish certain tasks
Has task stacking and ladders features (helps reduce list to essentiality)
Cons
May be difficult to stick to if you are not used to timeboxing
Ratings
N/A as of now.
Pricing
List Zero offers a 14-day free trial. Then, its Standard plan costs $4/month.
Calendar is an all-in-one online calendar and advanced scheduling app. This is one of the few apps that allows you to perform advanced integrations with other tools such as Zapier.
But this isn't it.
Besides all the smart features that Calendar has to offer, it comes with in-built artificial intelligence and machine learning technology.
It helps better understand your daily calendar and eventually forecast perfect timings for you.
Let's say, for instance, that you schedule a meeting with your workmates mostly on Tuesdays and Thursdays. 
In this case, it will, with its past data, help you pick a slot from your calendar when you will be mostly available for a meeting leaving the lunch and dinner hours aside.
Isn't that cool?
Wait, there's more to it.
Even with all these amazing features that they provide, they still have a lifetime free version (they call it basic) which is perfect for an individual who is looking for features such as unlimited scheduling, SMS notifications, finding free time from your calendar, analytics and much more.
Besides all this, it can be a perfect timeboxing app with all the essential features that you need.
Key Features
It is really an easy-to-use calendar app even if you are a total beginner. You won't have to look for tutorials to learn how to use it, I promise.
A simple interface makes it easy to figure things out quickly (saves a lot of time) so that you can focus adequately on planning and substantially on executing.
Even if you choose to go with their premium plans, the pricing is pretty competitive to what's out there in the market.
Helps you connect your Calendar with other calendars with a few clicks.
Their analytics feature is a boon. Besides tracking your hours on a specific task, you can also keep daily track of your time spent specifically on meetings.
Although it is unlikely, if you face any problems (from simple to technical) related to using Calendar, you have access to their help center 24/7. If you go with their paid plan, then you also get live phone support as a bonus.
Pros
One of the best tools to track your every second.
Uses advanced AI and ML technology to understand your calendar better.
Provides countless features (integrations, tracking, embedding, etc).
Cons
It can take some time to master the countless advanced features.
Integration with Google products can be improved.
Sometimes, overlapping events can be difficult to analyze.
Ratings
G2: 4.7/5
Trust Pilot: 3.9/5
Pricing
If you are an individual, Calendar provides a lifetime-free plan with (limited but plenty) features.
However, if you are a medium-sized team, then their standard plan starts from $6/month when billed annually. They also have a pro plan for majorly large teams that starts at $8/month when billed annually.
Time Doctor fixes the health of your time management issues.
If you are working as a solopreneur, a manager for the company, or even a gigantic organization, Time Doctor can slow down the time for you.
This is the first Timeboxing tool I have ever seen in my life that focuses very much on the customer's safety and security, just like Apple.
This is the main reason millions around the world trust and use Time Doctor to gain peak performance and better control over their time.
Although the core focus of this tool is on improving employee  productivity, you can also use Time Doctor as a perfect supplement to your timeboxing deep hours.
The best thing about Time Doctor is their screen monitoring features.
Let's say, for example, you face issues focusing on a critical task for a specified period. In this case, you can find an accountability partner (a friend, family member, etc) who can monitor your screen from their devices and eventually give you feedback.
This will not only help you stay concentrated during your focus hours but also help you in completing your goals quicker than you thought.
Key Features
Time Doctor is a professionally designed time tracking tool. There are no questions about 'ifs' and 'buts' related to its usage.
It has the highest and most useful features specifically designed to maximize your output (Screen monitoring, Time tracking, Productivity hours reports, Distraction alerts, etc).
It is an easy-to-use tool with in-built security to protect your privacy. 
Even if you are offline, Time Doctor helps you track your progress.
Pros
Easily integrates with over 65 apps.
Tracks chores as well as important tasks independently.
Best customer support in the market.
Cons
Webcam picture capability can sometimes concern an individual's privacy.
Unlike its competitors, it does not provide lifetime free plans to its users.
The user interface could be improved.
Ratings
G2: 4.45
Trust Radius: 8/10
Capterra: 4.5/5
Pricing
Unfortunately, Time Doctor does not have a forever free plan. Nevertheless, they do provide a free trial for certain days.
Their premium plans are divided into three categories:
Basic ($7/month for 1 user)
Standard ($10/month for 1 user)
Premium ($20/month for 1 user)
If you are working in a team that consists of multiple members, then you can select a customized plan as per the number of employees working under/with you and cost will be incurred accordingly.
The Notion app is my go-to tool regarding arranging tasks, assigning work to another person, maintaining my journal, fitness, taking notes, and many other things.
But recently, I have also started using it for timeboxing.
The results were astonishing.
Although Notion does not specialize in time tracking, some of the table features are truly amazing.
The Kanban board can easily be converted to a timeline, table, list, gallery, and calendar with a single click.
Notion is a multipurpose productivity freemium tool that is available on Android, iOS, and even the web.
Luckily, Notion is easy to use and has more features than any tool out there.
The best part?
It has a free forever plan that is plenty if you are working as an individual. Though I keep testing multiple tools to enhance my timeboxing schedule, I have found Notion to be one of the best ones to date.
Pro Tip: If you are a college student and are provided the '.edu' email id from your university, then you are lucky, my friend.
Notion allows you to access their premium plan for free if you have a university email id.
Key Features
Notion comes with the most responsive features that are easy to use.
You can connect Notion with almost any productivity, time management, and project management tool out there.
It comes with in-built templates that are battle-tested with different use cases.
Keyboard shortcuts provided by Notion are so powerful that you will never feel any need to leave your keyboard.
Pros
Notion's capability to hyperlink pages within the tool makes it so much powerful and flexible.
Best note-taking and productivity tool, as per my opinion and experience.
Comparatively cheaper option with profound features that other tools fail to provide.
Cons
Timeboxing and blocking out time for tasks can be difficult with Notion, at least initially.
Exploring every feature takes time due to its slightly higher learning curve.
Sometimes, Notion runs slower on web browsers and web apps.
Ratings
G2: 4.6/5

Capterra: 4.7/5

Product Hunt: 4.8/5
Pricing
The Personal Plan of Notion is free to use forever.
The Personal Pro and Team plans cost $4 and $8, respectively. And if you are a large organization, you can contact them to get an exact cost.
TimeTune is a timeboxing app specifically built for Android users. You can only access it from the Google Play Store.
However, it is one of the coolest time-management apps I have recently come across.
Being exclusively built for managing and maximizing your output per time, it does an extraordinary job in creating time blocks with relevant colors and emojis to make it readable and visually appealing.
Besides creating time blocks, TimeTune allows you to create templates for each of your important tasks such as the free day, working day, morning routine, etc.
And with their advanced statistics feature, you can review your time at the end of every day. You can also set unlimited custom notifications for certain tasks.
And guess what?
All the features that I just discussed are absolutely free forever.
Key Features
Lately, TimeTune has gained a lot of popularity for providing great timeboxing features in a mobile version for free.
The app is simple and easy to use. After downloading it from Google Play, you can get started within minutes.
Their Getting Started page is a great help for you to explore and get used to every TimeTune feature in no time.
The Tags feature in the app allows you to select the category from the whole premade list and create the block of time accordingly. (For eg. Break, Sleep, Study, etc ).
Pros
Beginner-friendly timeboxing app.
TimeTune comes with a forever-free plan with all the features for time management.
Has a blog section on their website to help you understand the app better.
The developer team keeps improving and updating the app as per the needs of their users.
Cons
Not available for anyone except the Android users.
Although the app is fairly easy to use, the features are common and can be easily copied.
The app is free and the premium plan is also very cheap. Similarly, features are also restricted and limited to time management. Does not provide diverse features.
Ratings
Google Play: 4.5/5
Pricing
The free plan is enough to meet your needs regarding the timeboxing execution.
However, if you want advertisements to be removed with some additional features, the premium version will not cost more than $5 at a one-time fee.
Trello is a tool that almost every blogger has used at least once in their life.
It is used mostly to collaborate on sophisticated projects and to work efficiently. I first used Trello for keyword research and competitor analysis for one of my friend's blogs.
But after using it for some days, I realized that it was capable of handling tasks such as creating a time-blocked workflow and many other things.
Used and trusted by companies such as Google and Squarespace, Trello has achieved great heights in the world of productivity.
The most unique feature that I admire about Trello is their no-code automation system (they named it Butler).
Butler helps you automate your list of items, create custom buttons, schedule assignments, and much more without your major involvement.
Along with this, their Power-Ups feature has countless plugins for you to explore and make great use of your time.
This is where you can also integrate with tools such as Slack, Google Drive, etc.
Key Features
Trello is a full-fledged time management as well as a project management tool with advanced automation features that set it apart from the crowd.
Despite having sophisticated power-ups and automation, it is easy to implement all of these without even reading an article or watching a tutorial about it.
As Trello is acquired by Atlassian, it keeps bringing in exciting features to the existing product which makes it a reliable source for productivity seekers.
Its lifetime-free plan also allows you to use premium features such as automation and creating rules.
Pros
Can be accessed from anywhere (android app, iOS app, web browser, web app, etc) and loads very fast.
Trello does the job of multiple tools in a single interface (task-management, project management, note-taking, automation, etc.).
Trello has one of the best and most effective Kanban layouts, although it looks pretty normal.
Cons
User Interface can be significantly improved. It lacks a diversity of themes.
In color-coding cards, more color options can be added.
Besides me, many users have found it visually overwhelming.
You may find it initially difficult to schedule timeboxing automation due to a wide range of features.
Ratings
G2: 4.4/5
Trust Radius: 8.5/10

Capterra: 4.5/5
Pricing
I don't think you will need to go with the premium version of Trello unless you are into something really miraculous.
Along with the free plan, there are 3 premium plans that you can choose from:
Standard ($5/month)
Premium ($10/month)
Enterprise ($17.5/month)
Trusted by blue-chip companies such as Uber and J.P Morgan, Plan is one of the most underrated apps that can help you throughout your timeboxing journey.
Plan is the first app I have ever seen that combines the calendar and the project management so smoothly.
Using the app, you will seldom have to visit different pages to do different things.
Be it your calendar, working timeline, or managing a team project. Plan helps you get all of these accomplished in a single-page interface.
The UI is soothing to the eyes and is very easy to read and understand.
Besides organizing your life and blocking your time for important tasks, Plan also connects easily with platforms such as Github, Salesforce, etc.
According to them, an individual or a team saves an average of 15 hours every week by using their app, which is insanely amazing.
Key Features
The GetPlan app provides great customer service with 24/7 live chat support. They can solve any of your technical queries within minutes if not seconds.
The plan provides all your productivity tools in a single dashboard. You have got a calendar and daily agenda planner for time and task tracking, project management, etc, all in one place.
It comes with features such as Kanban drag and drop board, milestone tracking, time and expense tracker, agile methods, etc.
Unlike its peers such as Slack and Asana, it is somehow more affordable.
Pros
Stupidly easy to use the timeboxing app.
Comes with awesome customer service.
Created so that it keeps you from being distracted (attention to detail).
Cons
Everything presented on a single page may freak some people out.
Does not provide more advanced features such as automation or rule creation.
Creating a working timeline can be very confusing at times.
Ratings
G2: 4/5
Capterra: 4/5
Pricing
Either you are an individual or a team (of up to 4 members), you get to use it free forever.
However, if you choose to go with their premium plan, the basic premium plan named 'personal' starts with as little as $4/month.
TickTick is a highly popular to-do and time tracking app used by celebrities ranging from MKBHD to gigantic sites such as the LifeHacker.
Just like the name, TickTick is unique in what they offer. They are not just a copycat of a typical to-do app.
Some of the features offered by TickTick are not available elsewhere.
Besides offering features such as natural language parsing, assigning due dates, and drag and drop, TickTick also comes up with totally distinct features such as white noises (music to focus on) and Pomodoro timer, all within the app.
There is also a section for achievements where it rewards you with a badge and confetti every time you reach certain milestones. 
The sections for summary and statistics are also portrayed cleanly and elegantly. A pie chart helps you better understand your performance and how you can improve them.
Key Features
Built with features that make your life easier. Some of those features include voice input, mobile widgets, location reminders, mentioning task duration, natural language processing, etc.
Smart lists, super-specific filters, tags, multi-priority, searching, and sorting make the app very friendly and enjoyable to use.
You can view all the different calendars in one place. Thanks to color coding, it will never confuse you.
TickTick comes with a lot of white noises that set your mood and environment.
Pros
Customized filters and priority labels help you focus on crafting an excellent timeboxing schedule.
One-stop tool for calendar, time-tracking, and to-dos.
Cons
Reminders are not as effective as those of Google calendar.
Features such as white noises, Pomodoro timer, and reminders for specific items are not available in the free plan.
Ratings
G2: 4.6/5

Capterra: 4.8/5

Trust Radius: 8.9/10
Pricing
For the premium plan of TickTick, you need to pay at least $27.99 per year, which is less than $2.4 per month.
Google Calendar is the pioneer or a guru in the personal time-management world.
Despite being free, Google Calendar is one app that almost every mobile phone has installed as default.
And yet, many of us keep looking outside for the perfect timeboxing app.
If you are satisfied with simple yet effective time-management features, then Google Calendar is the way to go.
In fact, I use it to date to manage the timeboxing schedule for my university lectures and it helps a lot.
The color coding variety and easy drag and drop feature in blocking calendar time is a lifesaver.
If you are just starting our and do not want any hassle, I can't recommend Google Calendar enough. It has everything you need to take control of your time and achieve your ambitions.
Key Features
As Google Calendar is specifically built for improving time efficiency and setting up your calendar the right way, using the app is child's play.
Visually looking at daily, weekly, monthly, and yearly tasks are activated with a click of a button.
Google Calendar does not contain any fluff like advertisements or promotional banners. Everything including the calendar looks neat and crystal clear.
It is very easy to navigate through the tasks thanks to color-coding. Also, creating reminders, tasks, and events at ease makes it a super useful productivity tool.
Pros
Has inbuilt Artificial Intelligence technology that helps in locating free slots for you to exercise.
Moments after installing the app, you can start creating time blocks without any havoc.
Scheduling meetings has been easier before. It integrates with almost any meeting app.
Cons
Sometimes, overlapping tasks may make it visually difficult to view the calendar.
Notification settings are far from being improved.
Does not provide any time-tracking and statistics features.
Ratings
G2: 4.6/5
Trust Radius: 9.1/10
Pricing
Google Calendar is totally free to use with no restrictions to the features that they offer.
12. Pen & Paper
Lastly, if you are someone who likes to journal and arrange important ideas in a physical book rather than typing, then creating a timeboxing schedule with your hand on plain paper can be another way to go.
The good thing about this is that you have complete control over your design, system, and process.
While the negative of maintaining your calendar on a book is that you will have to put higher effort every day unless you buy a calendar book that does half the job for you.
I have seen many of my friends creating their daily study and extracurricular activity timetables on a book rather than preserving it digitally.
Finally, it all depends on the choices and preferences of an individual.
That's It From Me
This was all about the best Timeboxing tools and apps.
Honestly, there are tons of productivity tools out there, and choosing from infinite becomes a huge problem.
To solve that problem, we have curated a list of the 12 best timeboxing applications that you can rely on.
Hopefully, you learned something new from this definitive review guide.
Share this article on: