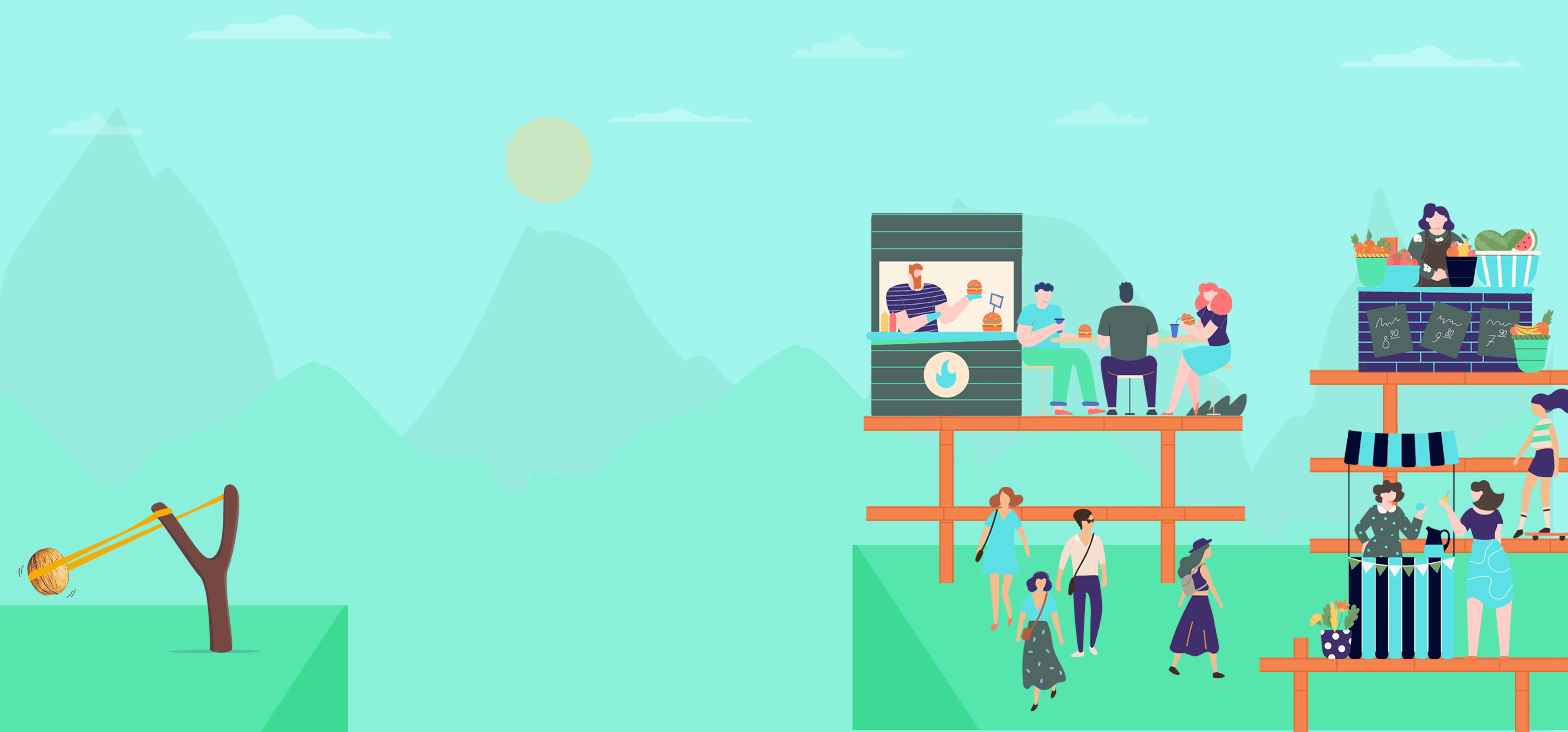 Having a unique product doesn't necessarily guarantee a successful business. No doubt, your product offers great features and solves a critical problem, but how would your people know about it?
That's where the Go-to-market strategy comes in. 
GTM is a short-term action plan entrepreneurs design to enter the market. With a solid framework, you can systematically introduce your product, establish your brand and attract customers.
In this article, I have put together a list of companies to show the different go-to-market strategies for your inspiration. Explore the examples to learn various ways you can start up your business. 
Let's cover the basics first.
What is Go-to-Market Strategy and Why it's important?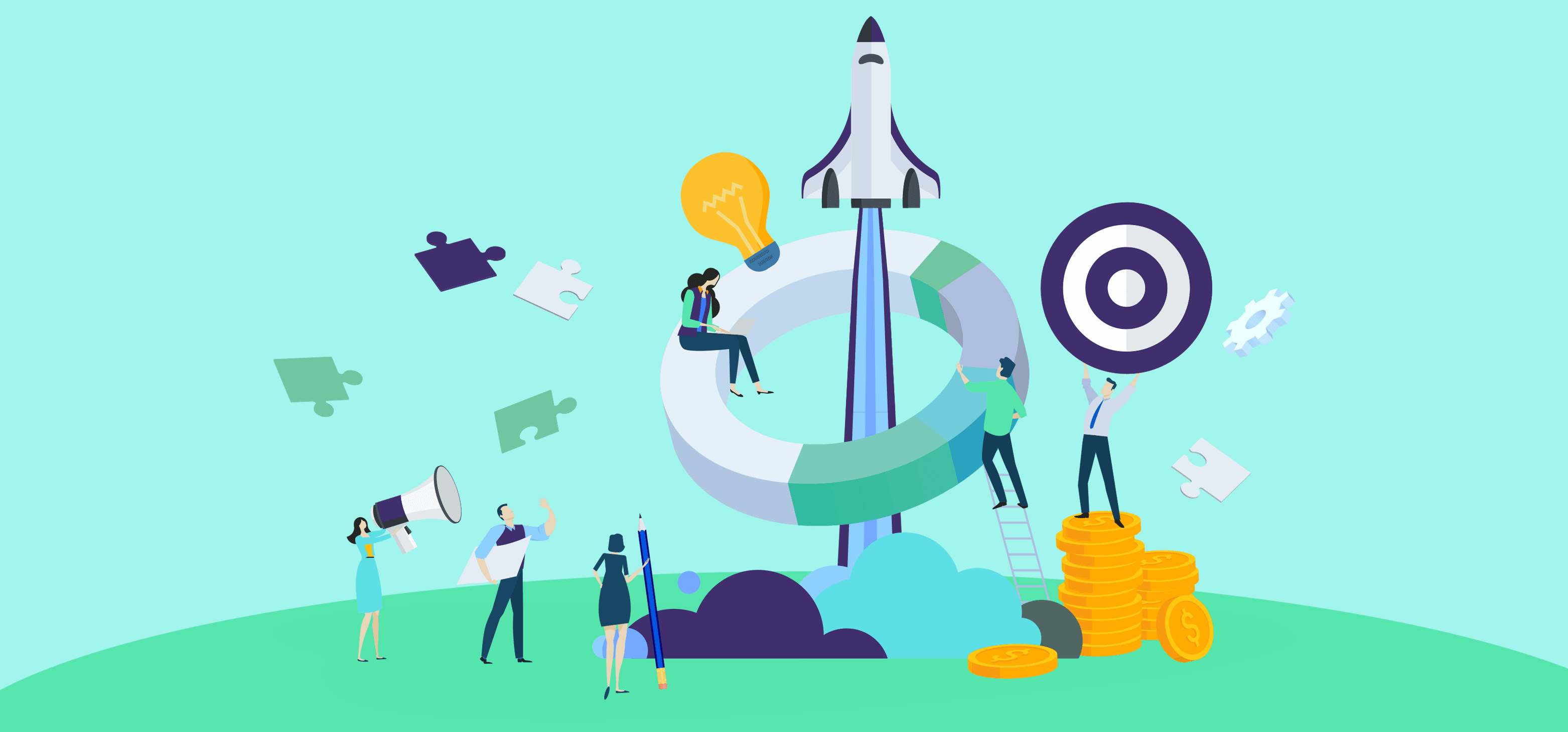 Think of GTM as a product launch roadmap. You note down how to do preliminary research on your business, identify your target audience, discover your selling channels, and then create promotional campaigns.
It may sound like a usual marketing mix but there's a reason most companies develop GTM for their product launch. It gives you a clear idea of how exactly to approach your audience, how to target them, and how to sell your products and services.
With a definite plan in mind, you can better execute your strategy and stay on track. The short execution period also allows you to quickly gather real-time data and make adjustments if needed.
Below are 20 best go-to-market strategy examples for startups and emerging entrepreneurs. In each example, I have highlighted key components of GTM strategies.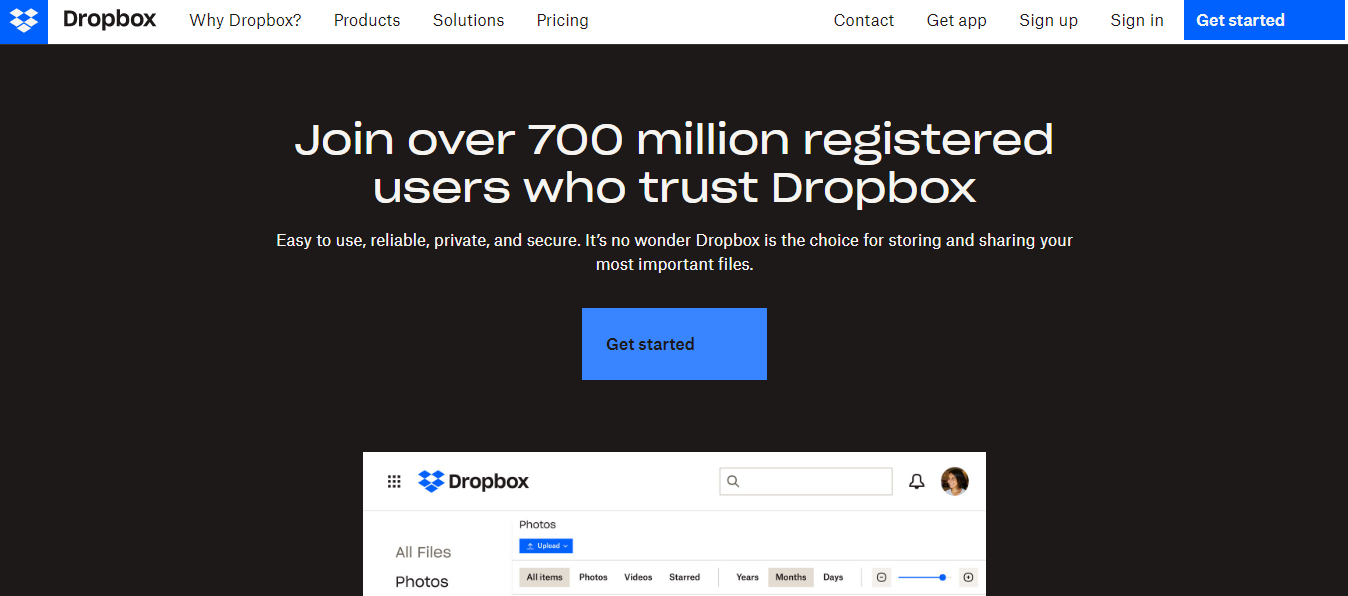 Tech product launches often involve pitching ideas and engaging beta testers to build the groundwork before releasing the product to the public.
DropBox did exactly that to make a successful debut.
The file-hosting app's go-to-market strategy was to establish a customer base first and generate real money later. The founders invested the initial months in product testing, collecting almost 75k early adopters with that plan. After the launch, they increased the number organically with free plans and referrals.
Takeaway
Run beta testing to create a buzz and offer incentives to convert leads into buyers.

Buffer is a well-known social media scheduling app.
Ten years ago, Joel Gascoigne and Leo Widrich started it as a simple Twitter tool that later evolved into an omnichannel platform. Since then, it has amassed over 140 thousand users and generated $20 million in annual sales.
Do you know what Buffer's Go-to-Market Strategy was that kick-started the business? Talk about Twitter.
Buffer created brand awareness through lead nurturing content. With in-house and guest blogging, it gained traction and converted 100k readers into subscribers in just a year.
Takeaway
Use passive content to attract potential customers.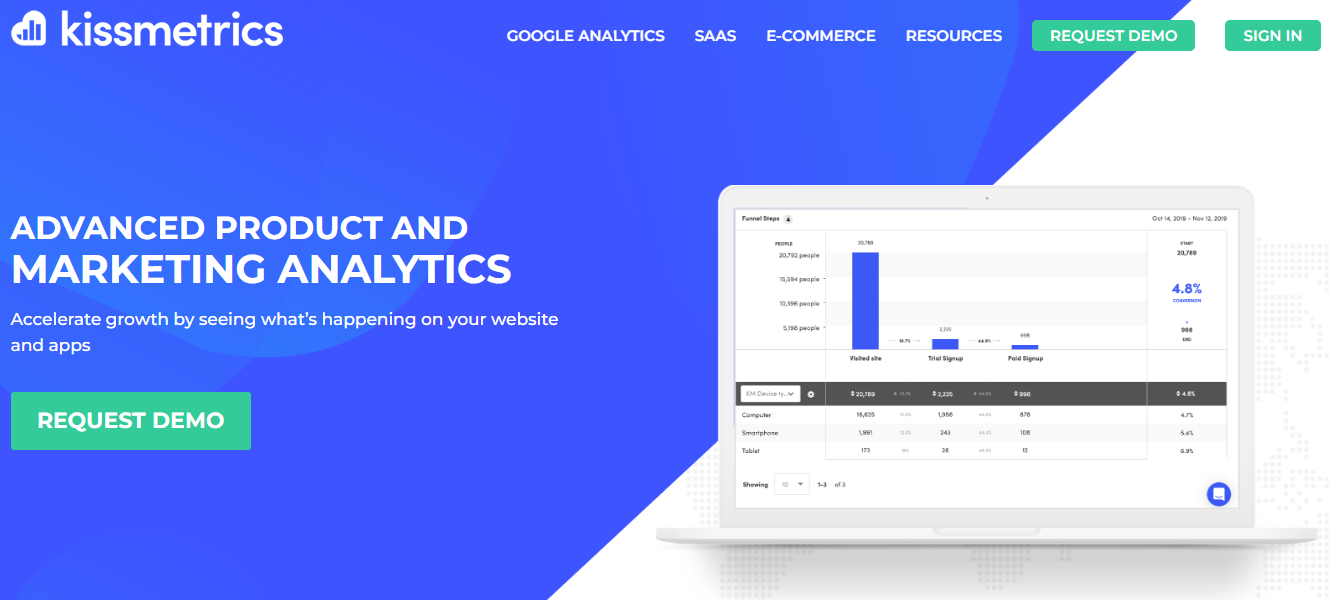 KissMetrics is an analytics platform that gives in-depth insights into your site traffic. The company was launched around the same time as Buffer and employed almost similar techniques to enter the market. But it had one advantage that made a lot of difference in the early stage—an influencer founder.
Prolific entrepreneur and co-founder Neil Patel leveraged his digital marketing blog QuickSprout to generate leads, using free consultation as lead magnet. It brought KissMetrics initial traffic and some major corporate accounts.
Takeaway
Recruit an influencer leader to be the face of your company.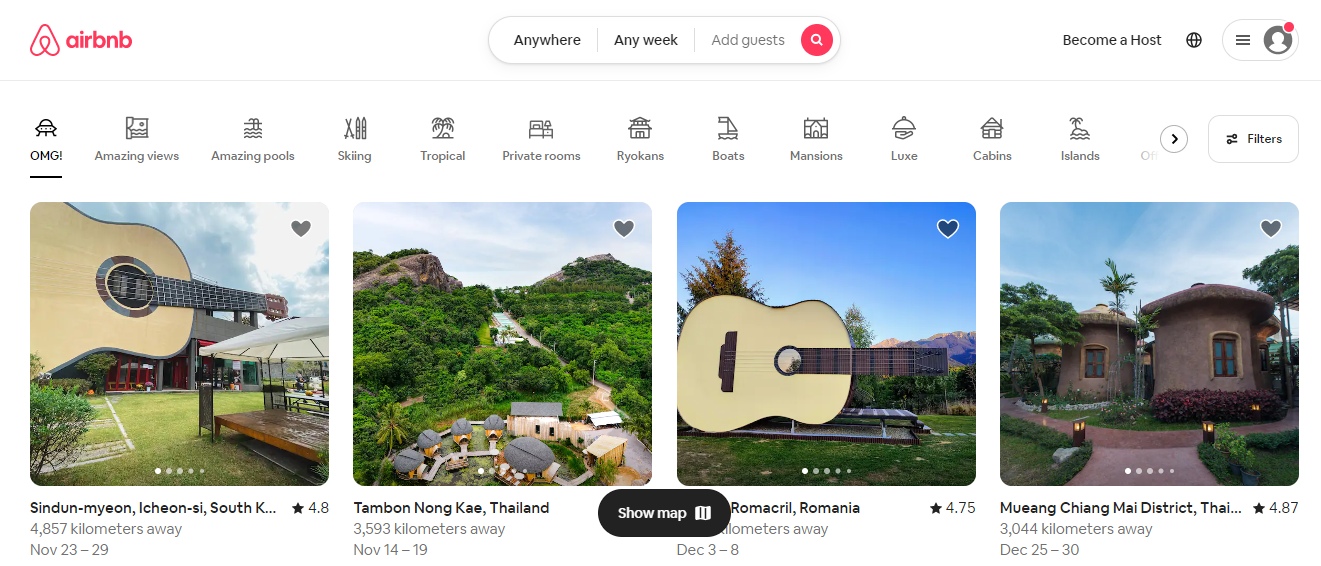 Airbnb is one of the best examples of an effective go-to-market strategy. Not because it revolutionized the rental Industry with its unique business model. It did that, of course. But because Brian Chesky and Joe Gebbia started the company as an experimental idea with no long-term plan and still got the business off the ground brilliantly.
How? Targeting a niche market.
Airbnb's founders' GTM strategy was to target the upcoming DNC conference guests. They explored the hotels for preliminary research, sold cereal to raise initial funding, and ran paid ads to generate sales. Within two months, Airbnb received its first seed funding. 
Takeaway
Promote your business to the right audience at the right time.
Aimee Song is the founder of the fashion blog "Song of Style." She used influencer marketing and brand collaboration as her GTM strategy to launch her first product line.
Originally, Aimee started her fashion blog as a side project. The Song of Style later turned into a pool of potential buyers for her business, giving her instant access to millions of people. But Aimee didn't rely solely on her reputation. She teamed up with a popular eCommerce retailer "Revolve" to release her first clothing line. 
Her first in-house product launch was a raging success.
Takeaway
Capitalize on another brand's reputation to introduce your own.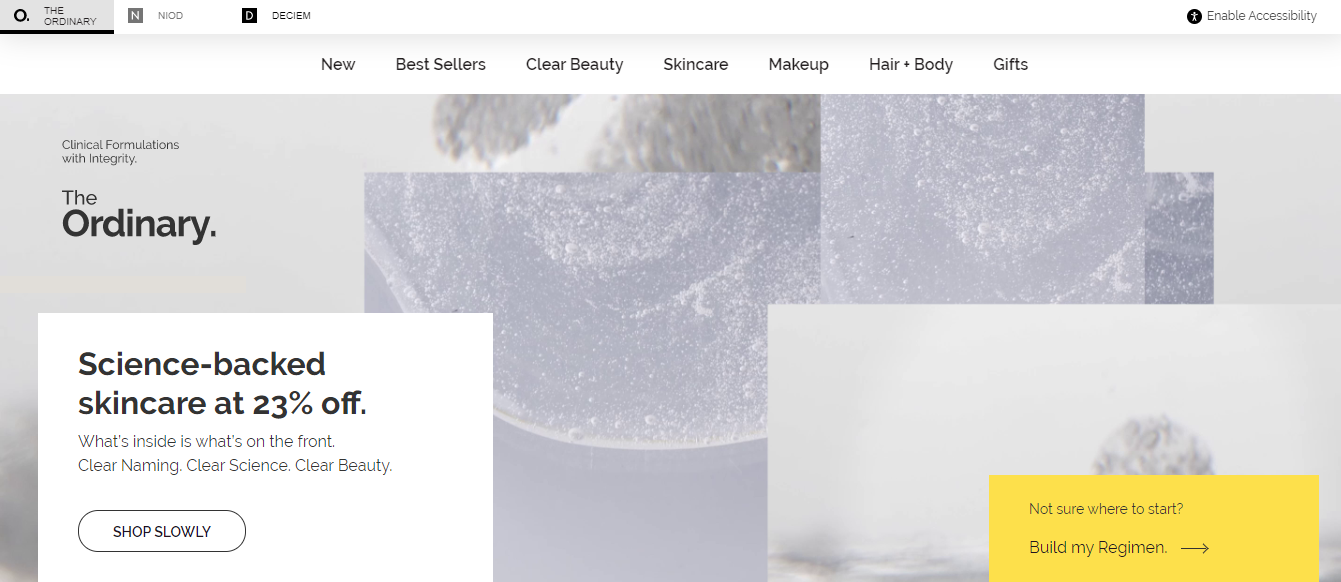 The beauty brand, Ordinary, entered the market when the skincare industry was already saturated. Yet, only in a few years, it became one of the most sought-after brands.
Its GTM strategy was rather ordinary—capitalize on the clean beauty trend and use product transparency to grab attention.  
With its packaging, effective pricing, and skin-care guides, Ordinary attracted customers and immediately sold the first batch.
Takeaway
Develop strong brand values and communicate them through your different mediums.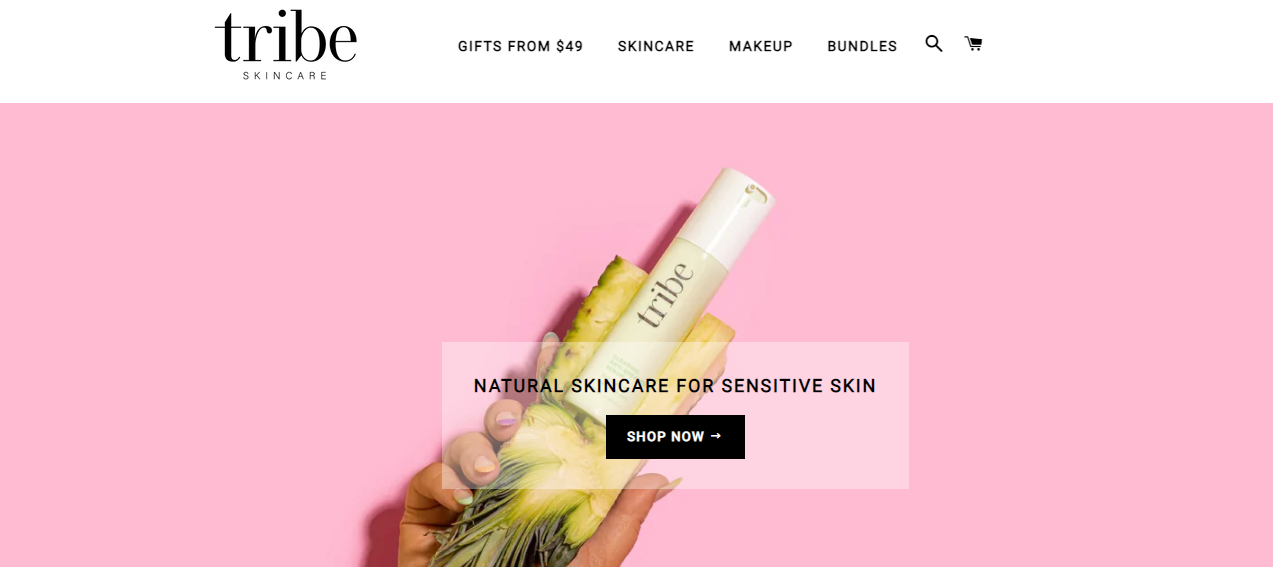 Tribe Skincare's founder Kayla Houlihan followed a slightly different path from The Ordinary to launch her business. She applied the products to her skin and published "before and after" images on social media.
The real-time results of her products attracted skin-sensitive customers in flocks, and she scored $100,000 in sales in the first three months. Afterward, she employed influencer marketing to scale up her business.
 Takeaway
Create a buzz with product demonstrations.
Flickr's huge success is mainly attributed to customer insights.
Back in 2004, Flickr's founders, Caterina Fake and Stewart Butterfield launched a multi-player gaming project called Game Neverending. When they noticed people's interest in the photo feature, they founded Flickr to make image sharing easier.
To generate traffic, Caterina Fake drove GN traffic to Flickr and used GM's visitor's insights to personalize her interactions. As the site traffic increased, she ran a referral program to convert leads.
The go-to-market strategy turned out so well Flickr quickly rose to popularity and gained the attention of the major search engine, Yahoo. 
Takeaway
Learn what people like and tailor your campaigns accordingly.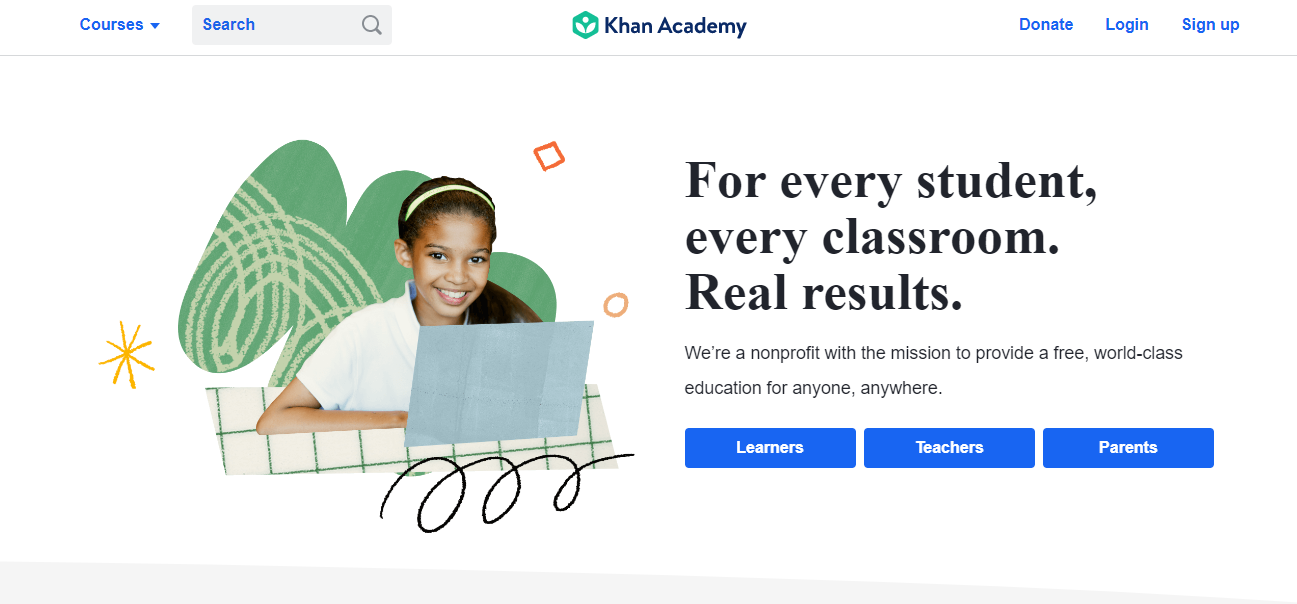 Khan Academy is a non-product education platform that offers free resource material to students and teachers. Founded in 2008, the site now receives millions of monthly visitors from around the world.
Sal Khan employed a classic go-to-market strategy to launch the business—word of mouth. 
He started with YouTube videos and generated traffic through friends and family social circles. Word got around, and eventually, representatives from US educational institutes incorporated it into their program, leading to Khan Academy's inauguration.
Takeaway
Use personal connections to advertise your business.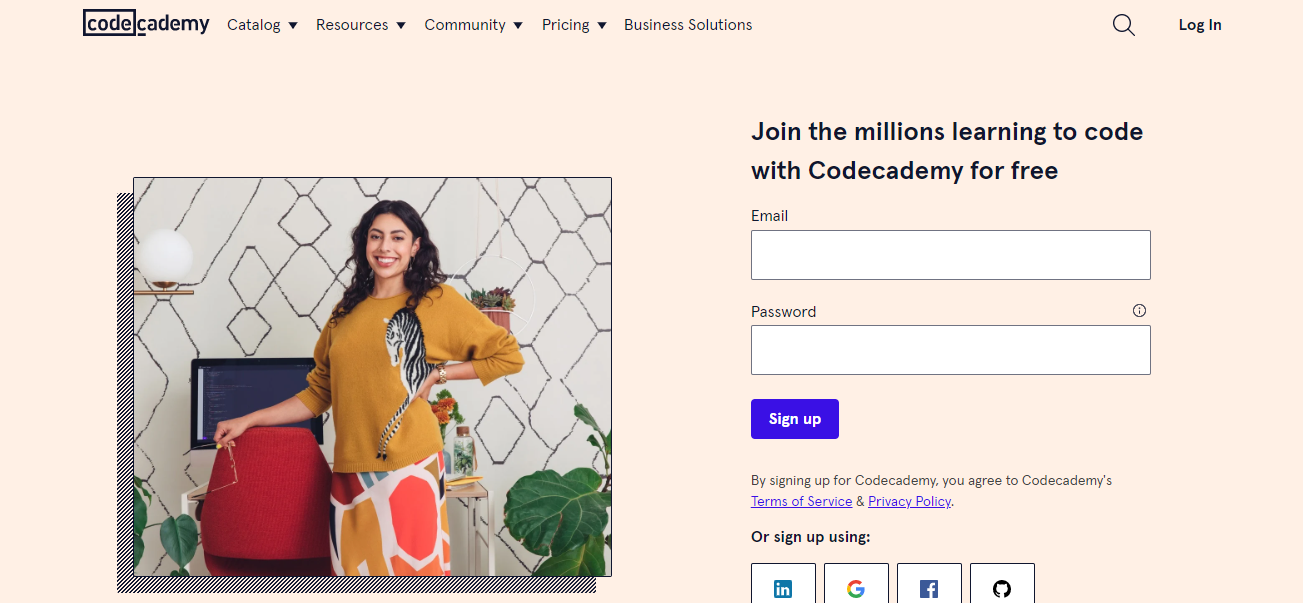 The learning platform, CodeAcademy adopted an interesting go-to-market strategy to gain traction.
Before launching the official brand, co-founders Zack Sims and Ryan Bubinski published a single lesson and promoted it through a social news site to slowly introduce the idea. 
When the page received an outstanding response, they officially started the CodeAcademy. But what brought CA to the limelight was the gamification campaign called Code year. 
The founders challenged people to learn code as a new resolution. Within nine weeks, they received 408,000 users, and their business took off.
Takeaway
Target psychological triggers in your product launch campaign to boost engagement.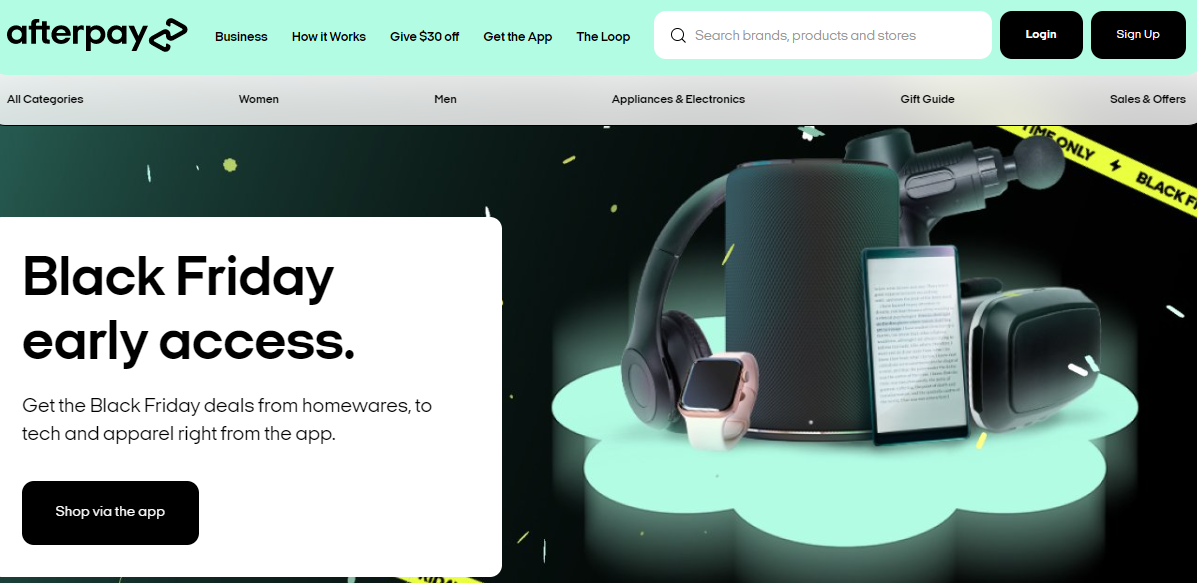 Afterpay is an Australian-based Fintech company that allows shoppers to pay their orders in installments.
It's well-known for its easy payment solutions, and the "easy" part of its business model is how it broke into the market and established its brand.
The founder made the app incredibly convenient for both customers and merchants. He used flexible payment and product accessibility points in his ads to attract millennials and created a promotional feature to capture merchants' interest.
Takeaway
Make the shopping experience effortless for buyers.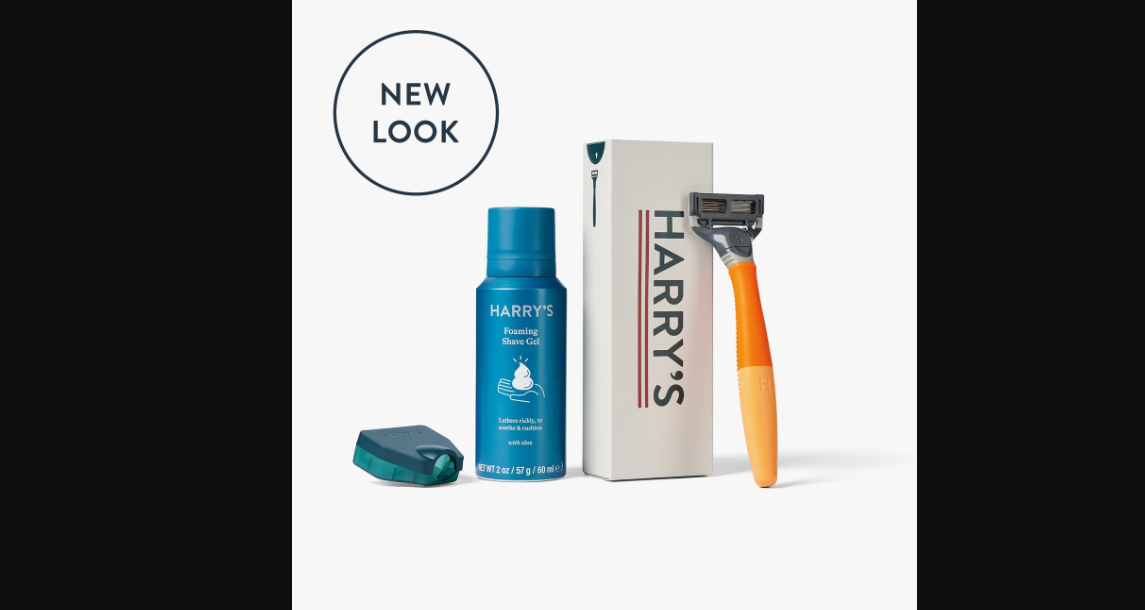 Harry's is a popular New York based men's grooming brand. It entered the personal care industry by targeting its largest competitor—Gillette.
At that time, Gillette reigned over almost 70% of the market, leaving little room for anyone to establish their place. Harry's founders turned that situation to their advantage and ran comparative advertising to gain visibility. 
Harry's GTM strategy involved generating a buzz with a teaser, grabbing attention with competitive ads, and converting leads with incentives. 
Takeaway
Use your competitor's reputation to boost your reach.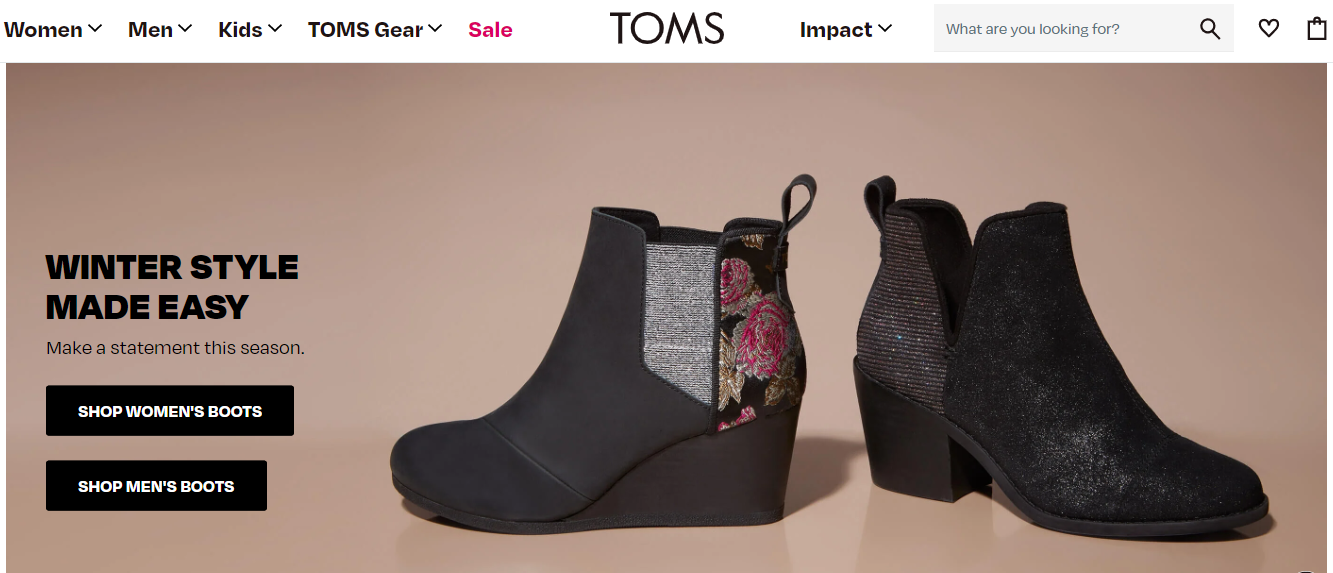 Toms Shoes is famous for its business model because it was how it initially gained recognition.
Blake Mycoskie set up the Toms Shoes with a humanitarian goal, intending to donate a pair of shoes for every sale. He targeted that part of the business model in his advertisements and used cause marketing to position Toms Shoes as an ethical brand. 
The company sold 10, 000 shoes in the first year alone.
Takeaway
Cause marketing involves adding charitable goals to your profit-driven campaigns. With it, you can easily create brand awareness and build a solid image at the initial stage.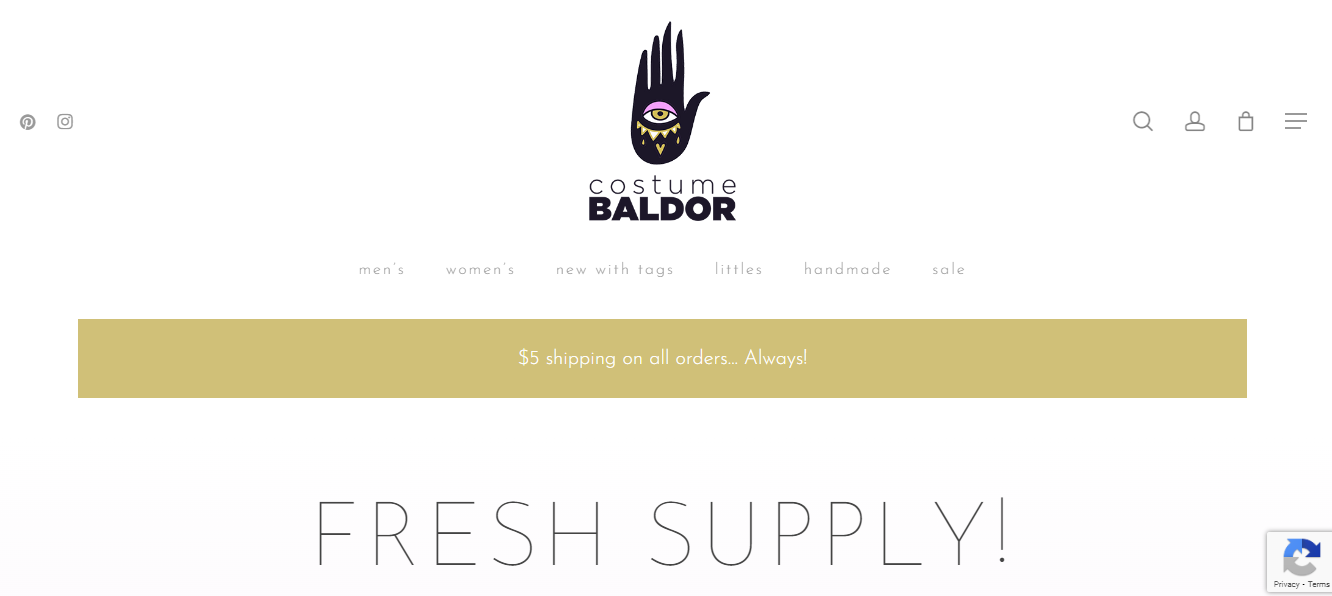 Costume Baldor's example is relatable to all the entrepreneurs who had started out with a few resources and made instant success.
Natalie Gomez—the founder—began her reselling business on an eCommerce platform "Poshmark" in 2016. Her go-to action plan comprised listing her unused dresses at a minimum margin and following it with fashion curation. 
She sold her first dress within 24 hours and soon started generating $10k per month. 
Takeaway
Use eCommerce sites to launch your business with minimal funding.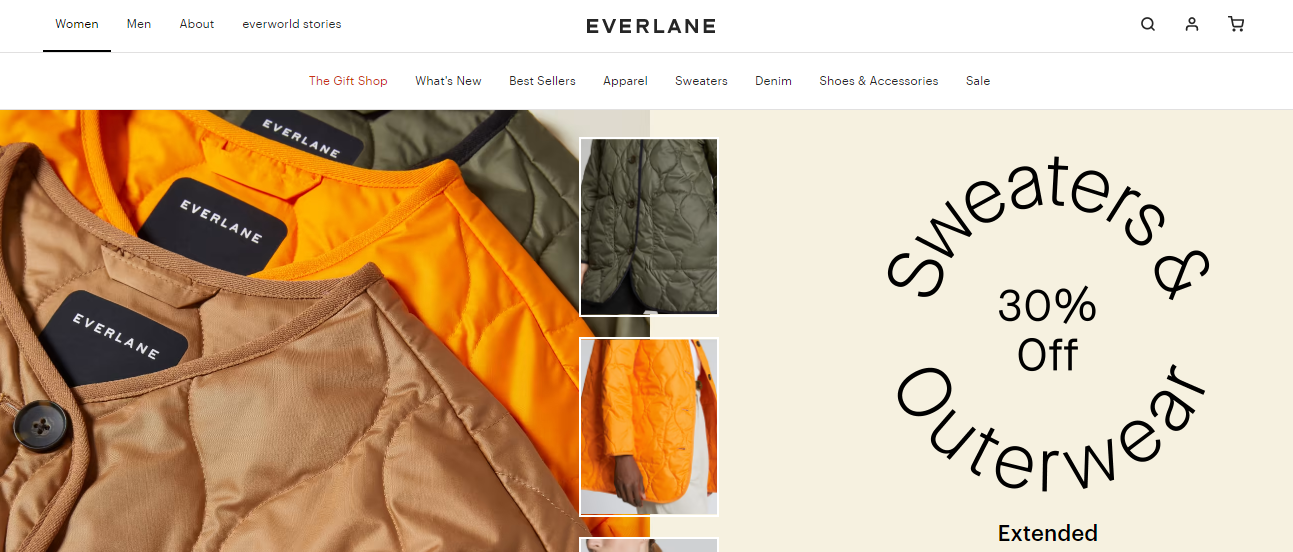 Evelane's GTM strategy shows the effective use of price transparency as a selling tool.
Michael Preysmar, Evelane's founder, raised his business from nothing to a designer brand by disclosing the manufacturing cost to its customers. He let them know how much they're paying for raw materials and how much is the profit margin. It piqued people's interest and generated initial traffic.
He also positioned Evelane as a luxury store right from the start with exclusive invitation-only marketing. 
The platform received 60k subscribers in the first week.
Takeaway
Use promotion and pricing strategies to build your brand perception.
Sometimes, good old cold calling and an outbound approach work best to get clients. That's how Southern Elegance founder, D'Shawn Russell, grew her small-town ventures into a profitable company within five years.
Her market entry strategy was to target B2B clients through in-person meetings and craft fairs. She opened accounts on whole eCommerce platforms to boost her reach and kept her product line short for easy distribution. 
Takeaway
Combine outbound and inbound marketing strategies for better results.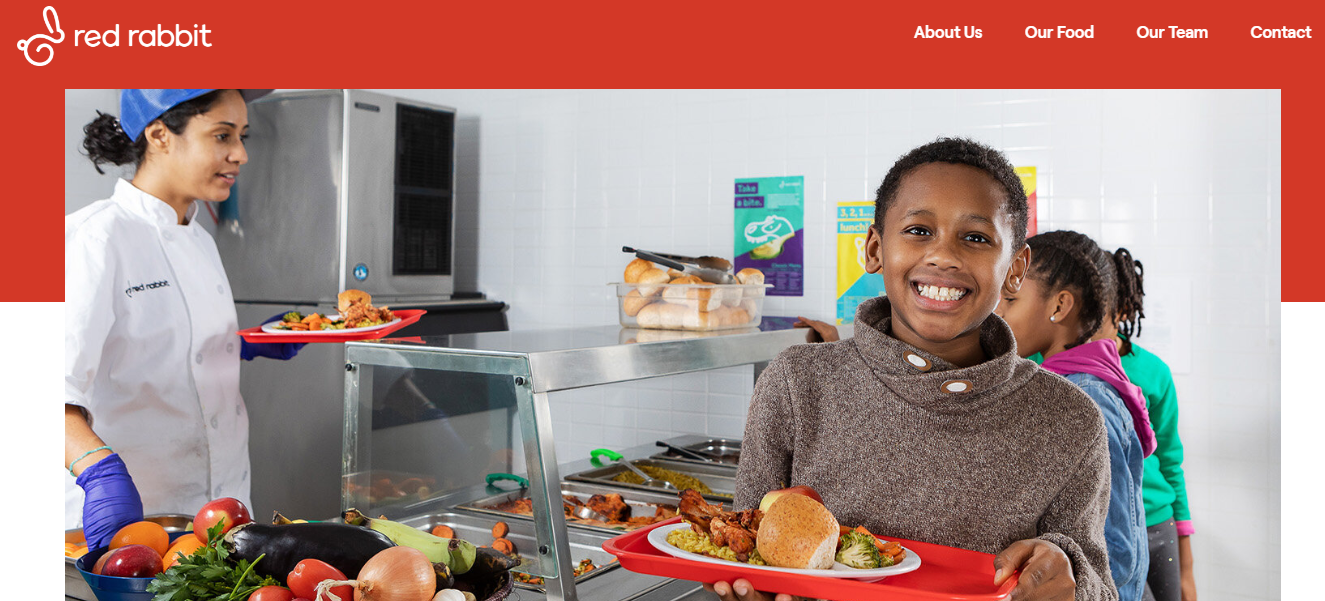 Red Rabbit is a New York based catering company that supplies lunch means to schools.
Rhys Powell, an ex Wallstreet trader, initially launched Red Rabbit as an online platform for parents. But it didn't work out the way he expected. 
When he switched his target market and approached schools instead, he received several contracts from educational organizations.
The company's struggles and subsequent success makes Red Rabbit a good example of effective customer segmentation.
Takeaway
Build a strong buyer persona to target the right audience.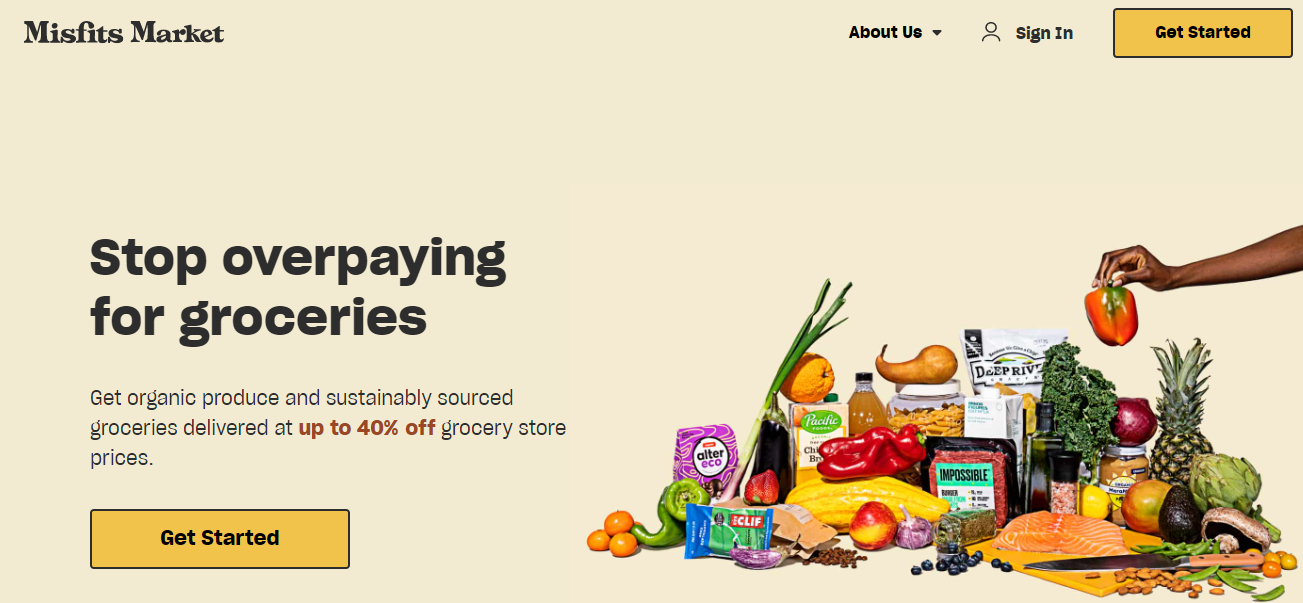 Misfits Market is an online Grocery store that sources imperfect organic produce from farmers and sells it to consumers at discount rates.
The affordable prices, social media campaigns, and referrals helped MM create brand awareness. But what made the launch successful was its distribution strategy. 
Abhi Rames built a well-structured pickup and delivery network to ensure smooth operations. It improved customer service and reduced operating expenses.
The company is four years old now and is already planning to acquire its major competitor "Imperfect Foods."
Takeaway
Deliver the best service to spread the word.
Today, a lot of marketing techniques can help you generate a high volume of traffic and capture early leads. But there's one proven tactic that almost always delivers the desired results—rewards.
PayPal also used rewards as its go-to-market strategy to build its customer base.
The payment processing company paid people to sign up and provided monetary rewards for inviting friends and family.
Takeaway
Offer attractive incentives to grab attention.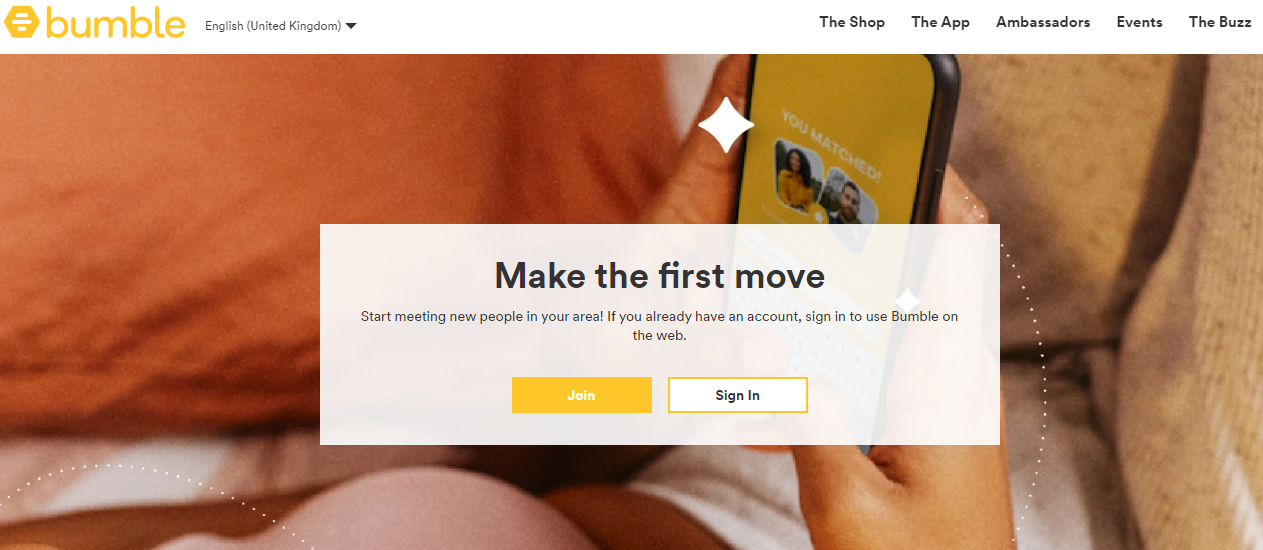 The dating app, Bumble, was launched in 2014 and made over 80 million matches by the end of 2015.
The reason for the massive response was a mix of inbound and outbound marketing strategies.
Bumble gained early leads through influences, creative social media campaigns, and immersive marketing like Hive. The founder also tailored some of the app's features to target the primary audience—women.
 Since its inception, it has received 30 million registered users.
Takeaway
Make noise with available promotional channels to reach your audience and attract them with a solid value proposition.
Conclusion
Every business customizes its go-to-market strategy based on its industry, available resources, and target audience. But there are a few areas that each GTM plan should define;
Target market.
Pricing.
Promotion method.
Distribution channels.
Keep that in mind when you develop your GTM strategy.