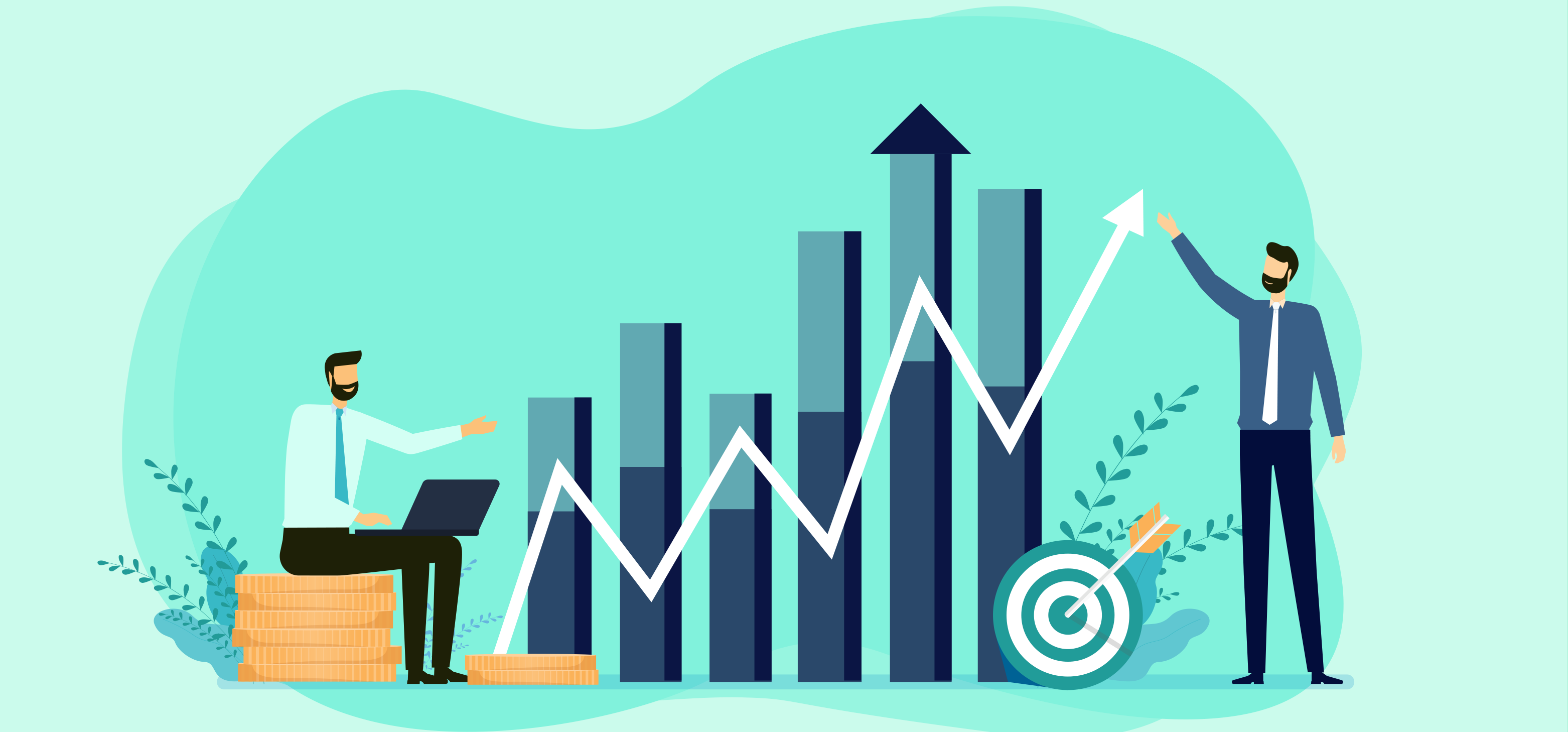 In 2005, when Etsy first launched, there were only 12 employees.
Today, Etsy has over 1400 employees with a net income of an estimated $349.246 million in 2020 alone (source).
Similarly, there are many such success stories.
How did they do it?
How did Etsy turn a simple idea into a massively successful business?
The answer lies in the fact that Etsy not only had a great team who knew how to execute that idea; they also had a solid idea to work on.
To be successful in any business, you need to have a great idea and the ability to turn that idea into a business.
But what does it take to turn your idea into a business?
How do you make the transition from simply having an idea to actually starting a business?
In this article, we'll explore those questions and provide some reliable tips on how to turn your idea into a business.
How to Come Up With Great Business Ideas?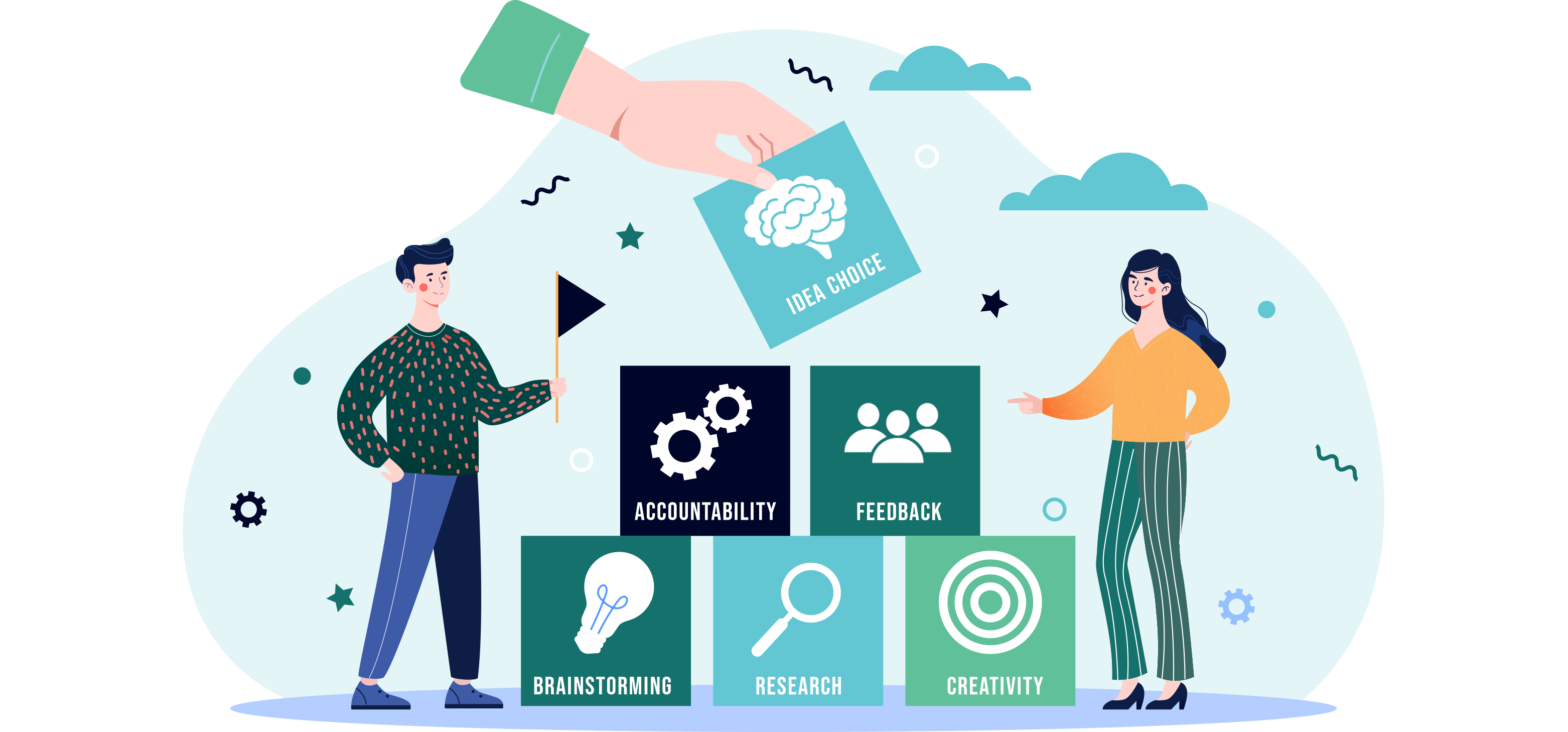 Coming up with great business ideas can be a daunting task, but it's not impossible.
Here are a few tips to help you get started:
Do your research
Before you even start thinking about ideas, do some research on the industry you're interested in.
Learn about the competition, what products and services are available, and what trends are happening in the industry. This will give you a better idea of what kinds of businesses are out there and what might be successful.
Brainstorm
Once you have a general understanding of the industry, start brainstorming ideas. Come up with as many ideas as possible, no matter how crazy they may seem.
The more ideas you have, the better chance you have of coming up with a great one.
Be creative
When it comes to business ideas, there's no such thing as a bad idea. The key is to be creative and think outside the box.
Don't be afraid to try something new or different.
Get feedback
Once you have a few ideas, it's time to get some feedback. Talk to people in the industry, friends and family, and even potential customers.
See what they think of your ideas and get their input on which ones might be successful.
Choose an idea and run with it
Once you've done your research, brainstormed a list of ideas, and gotten feedback, it's time to choose one and focus on making it a reality.
Pick the idea that you're most passionate about and that has the best chance of success, then start taking steps to make it happen. 
Recommended reading—11 Best Online Business Ideas to Kick-start Your Venture
How to Validate Your Business Idea?
"The only way to make money in business is to find a need and fill it."
Not every idea is a good candidate for starting a business.
Before you invest time and money into turning your idea into a reality, it's important to make sure it's worth pursuing.
Here are a few things to ask yourself to help you decide if your idea is worth turning into a business:
Is there a market for my idea?
One of the most important things to consider is whether there's a market for your idea. It doesn't matter how great your product or service is if no one is interested in buying it.
Do your research and make sure there's a demand for what you're selling before you take the next step.
Can I make money with my idea?
Another essential consideration is whether you can actually make money with your idea.
How will you generate revenue?
What are your costs?
Make sure there's a clear path to profitability before you move forward.
Do I have the skills and resources to make my idea a reality?
To start a successful business, you need more than just a great idea.
You also require the skills and resources to make it happen.
Do you have what it takes to get your business off the ground?
If not, you might want to consider partnering with someone who does or finding investors who can help you out.
Is there potential for growth?
Finally, you need to make sure there's potential for growth.
Can you see your business expanding in the future?
If not, it might not be worth starting a business in the first place.
How to Develop and Execute Your Idea?
Once you've decided that your idea is worth pursuing, it's time to start developing it and putting together a plan.
Write a business plan
There are a few essential components that every business plan should include, and you can add them too:
1. The Executive Summary
2. Company Description
3. The Market Analysis
4. The Competitive Analysis
5. The Sales and Marketing Plan
6. The Management Team
7. The Financial Plan
8. The Appendix
Creating a detailed business plan will help you turn your big idea into a reality by mapping out what needs to be done when it should be done, and who will be responsible for each task.
It's also a valuable tool for attracting investors and partners.
Find the right team
No matter how great your business idea is, it will only be as successful as the team you build to execute it.
As you start to assemble your team, seek individuals with complementary skill sets and a shared commitment to your business's success.
Start by putting together a board of advisors made up of successful entrepreneurs, industry experts, and seasoned investors.
These individuals can provide valuable insights, advice, and connections.
Next, start to assemble your management team.
You need people with experience in operations, marketing, sales, finance, and technology to join forces with you.
As you grow, you'll also need to add customer service, HR, and other functions to your team.
If you don't have the in-house expertise to build out these functions, search for individuals who can fill these roles on a consultant or freelance basis.
Finally, think about the culture you want to create within your organization.
Build a prototype
Once you have a detailed business plan and the right team in place, it's time to start working on your product.
If you're developing a physical product, you'll need to create a prototype.
This allows you to test the design of your product and make sure that it is feasible.
If you're developing a software product, you'll have to create a Minimum Viable Product (MVP).
This is a version of your product that has the core functionality in place and can be used by early adopters.
Creating an MVP will help you get feedback on your product and make sure that it is solving a real problem for your target market.
Get funding
Securing funding is one of the most challenging aspects of starting a business.
If you don't have the personal capital to invest in your business, you'll need to look for outside investors.
This can be a daunting task, but there are a few things you can do to increase your chances of success:
1. Research your target investors
2. Create a compelling pitch deck
3. Build a strong management team
4. Have a detailed business plan
5. Create a prototype or MVP
6. Focus on your traction
7. Be prepared to give up equity
If you're able to secure funding from outside investors, you'll need to be prepared to give up a portion of your company's equity.
This is something you should consider carefully before moving forward.
How to Make Your Business Successful?
Once you've launched your business, it's important to focus on making it a success. Here are a few things you can do to increase your chances of success:
Promote, promote, promote
Getting the word out about your business is essential for attracting customers and generating sales. You can do this through a variety of methods, including online marketing, social media, and PR.
There are numerous ways to promote your business, so find the ones that work best for you and get started.
Focus on customer service
If you want your business to succeed, you need to focus on providing great customer service.
This means being responsive to customer inquiries, addressing complaints quickly, and going above and beyond to exceed expectations.
Constantly innovate
To stay ahead of the competition, you need to constantly innovate and evolve.
This means always being on the lookout for new trends and technologies and incorporating them into your business.
Measure your progress
It's important to track your progress and ensure you're on track to meet your goals. Set up systems to track key metrics and review them regularly.
This will help you course-correct as needed and make necessary adjustments to your business plan.
How to Get Funding for Your Business?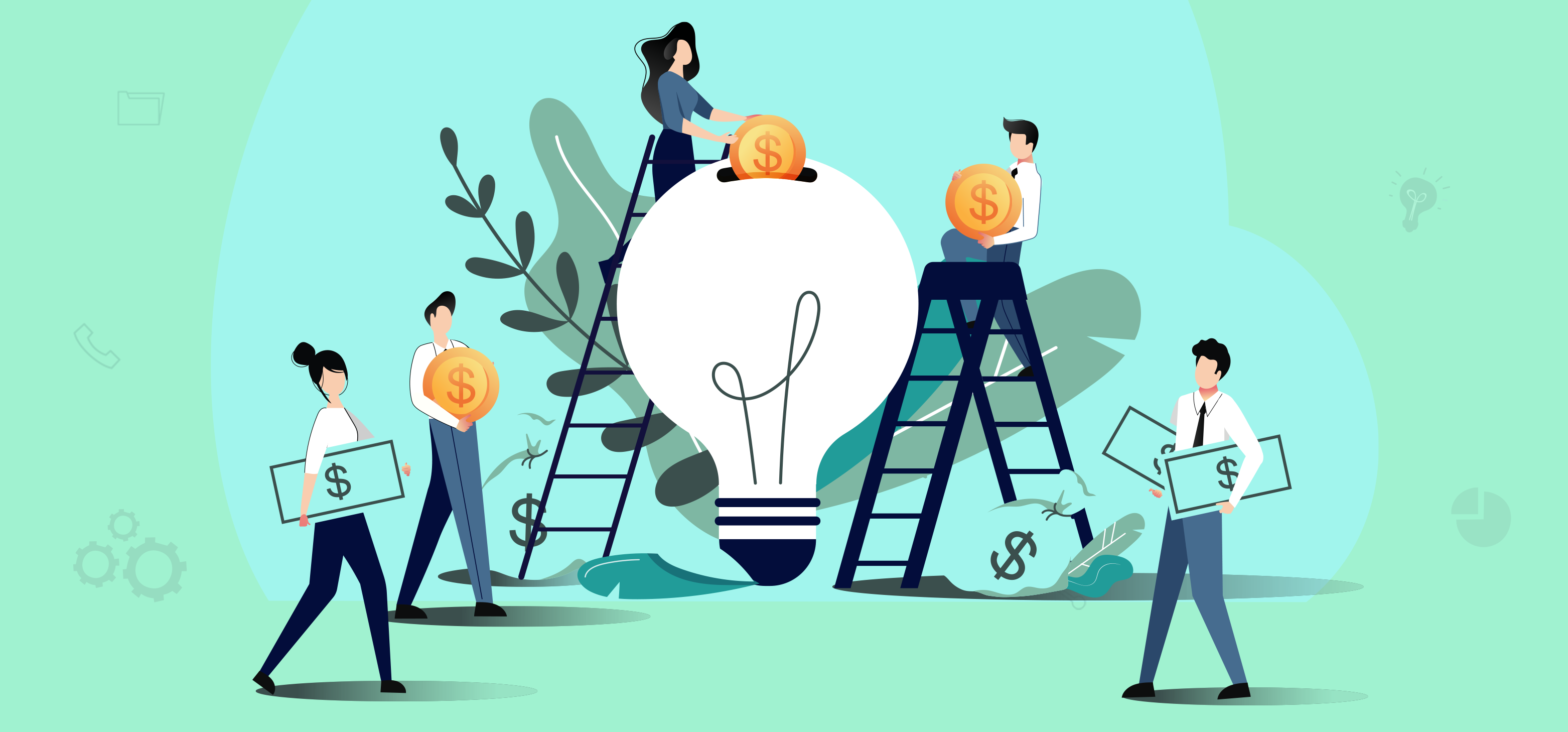 One of the biggest challenges faced by entrepreneurs is getting funding for their businesses. Here are a few tips to help you get started:
Research your options
Before you start seeking funding, it's important to have a clear understanding of all the different types of financing available to small businesses.
Each option has its own set of eligibility requirements, pros and cons, and potential uses.
The best way to figure out which type of funding is right for your business is to do your homework and explore all the possibilities.
One of the most common sources of small business funding is bank loans.
However, these can be difficult to qualify for, especially if your business is new or doesn't have a strong credit history.
Another option is to look into government grants or loans, which are often available to businesses that fall into specific categories, such as women- or minority-owned businesses.
Crowdfunding is another option to consider, especially if you're looking for relatively small amounts of money.
With crowdfunding, you can solicit funds from a large group of people, typically through an online platform.
Finally, don't forget about personal savings or investments from family and friends.
This can be a great way to get started, but be sure to draw up a contract, so there are no misunderstandings down the road.
Apply for grants and loans
The first step in applying for a grant or loan is to research the various programs that are available.
The U.S. Small Business Administration (SBA) is a good place to start, as they offer a wide variety of financing options for small businesses.
Once you've identified a few programs that you might be eligible for, the next step is to fill out the application forms and submit them along with any required supporting documentation.
The SBA also has a handy tool called the Loan Finder, which can help you match your business needs with the right type of loan. Be sure to shop around and compare offers from different lenders before deciding.
Find investors
If you're looking for more significant funding, you'll need to find investors who are willing to put money into your business.
This can be a difficult process, but there are a few things you can do to increase your chances of success. First, make sure you have a solid business plan that outlines your goals and how you plan to achieve them.
Next, do your homework and research potential investors to find those who might be a good fit for your business. Finally, be prepared to give a convincing pitch that will convince them to invest in your company.
Use crowdfunding
Crowdfunding is a relatively new way of raising money that involves soliciting funds from a large group of people, often through an online platform.
This can be a great option if you're looking for relatively small amounts of money, and you're comfortable soliciting funds from a group of people.
One of the most popular crowdfunding platforms is Kickstarter, which focuses on creative projects.
To be successful with crowdfunding, you'll need to have a well-thought-out business plan and a convincing pitch to persuade potential donors to give money to your project.
You'll also have to set up a platform where you can accept payments and distribute rewards to your backers.
How to Stay Successful Over the Long Term?
Running a successful business is not easy. It takes hard work, dedication, and perseverance.
Here are a few tips to help you stay on track and maintain your success over the long term:
Stay focused on your goals
One common piece of advice for staying focused on your goals is to have a plan and stick to it.
Make sure that your goals are specific, measurable, attainable, relevant, and time-bound.
Write down your goals and review them regularly to make sure you are still on track. Reward yourself for reaching milestones along the way.
In addition to having a plan, it is also important to have a support system to help you stay on track.
Find a mentor or accountability partner who can offer advice and encouragement.
Recommended reading – 12 awesome apps to set and track your goals.
Keep learning
As an entrepreneur, it's important to constantly learn and keep up with the latest trends. This means reading books, attending seminars, networking with other business owners, and so on.
The world is constantly changing, and your business needs to change with it.
Lifelong learning will help you stay ahead of the curve. And adapt to new challenges.
Read books, attend workshops, and take online courses on topics related to your business.
Stay motivated
It can be easy to lose motivation when you're running a business.
One way to stay motivated is to set small, achievable goals that you can complete regularly.
Another way to stay motivated is to connect with other business owners who can relate to the challenges you are facing.
Finally, remember why you started your business in the first place and let that be your source of motivation.
Be flexible
Starting a business takes time, and it takes even longer to see results.
Being flexible is important when running a business because the world is constantly changing.
You need to be able to adapt to new challenges and changes in the market.
To be flexible, you have to be willing to change your plans and try new things.
You also have to be open-minded and willing to listen to feedback.
How to Deal With Failure in Business?
No one said that starting and running your own business would be easy, and unfortunately, many businesses fail.
If you find yourself in a situation where your business is struggling or has failed, here are a few tips for how to deal with it:
Take a step back
Don't attempt to tackle everything at once. Instead, take a step back and assess the situation. This will help you identify the problem and come up with a plan to fix it.
Talk to your team
If you have a team, sit down and talk to them about what's going on. They may have some valuable insights that can help you turn things around.
Be positive
It's easy to feel negative when things are going wrong, but it's important to stay positive. This means believing in yourself and your ability to overcome obstacles.
Learn from your mistakes
Failure is not always a bad thing. It can be a valuable learning experience that helps you become a better entrepreneur.
Don't give up
One of the most significant things to remember is that failure is not final. If you fail at one thing, don't give up. Try again and keep pushing forward until you reach your goals.
Conclusion
Creating a business from scratch can be intimidating, but it can be very rewarding as well.
As this article has proven, you don't have to worry about not having enough time or money because there are many ways that you can turn your idea into a business.
Use these tips to help you turn it into a reality. And if you find yourself facing failure, don't give up.
Remember that failure is not final and that you can learn from your mistakes. With hard work and determination, you can achieve success.
Good luck!