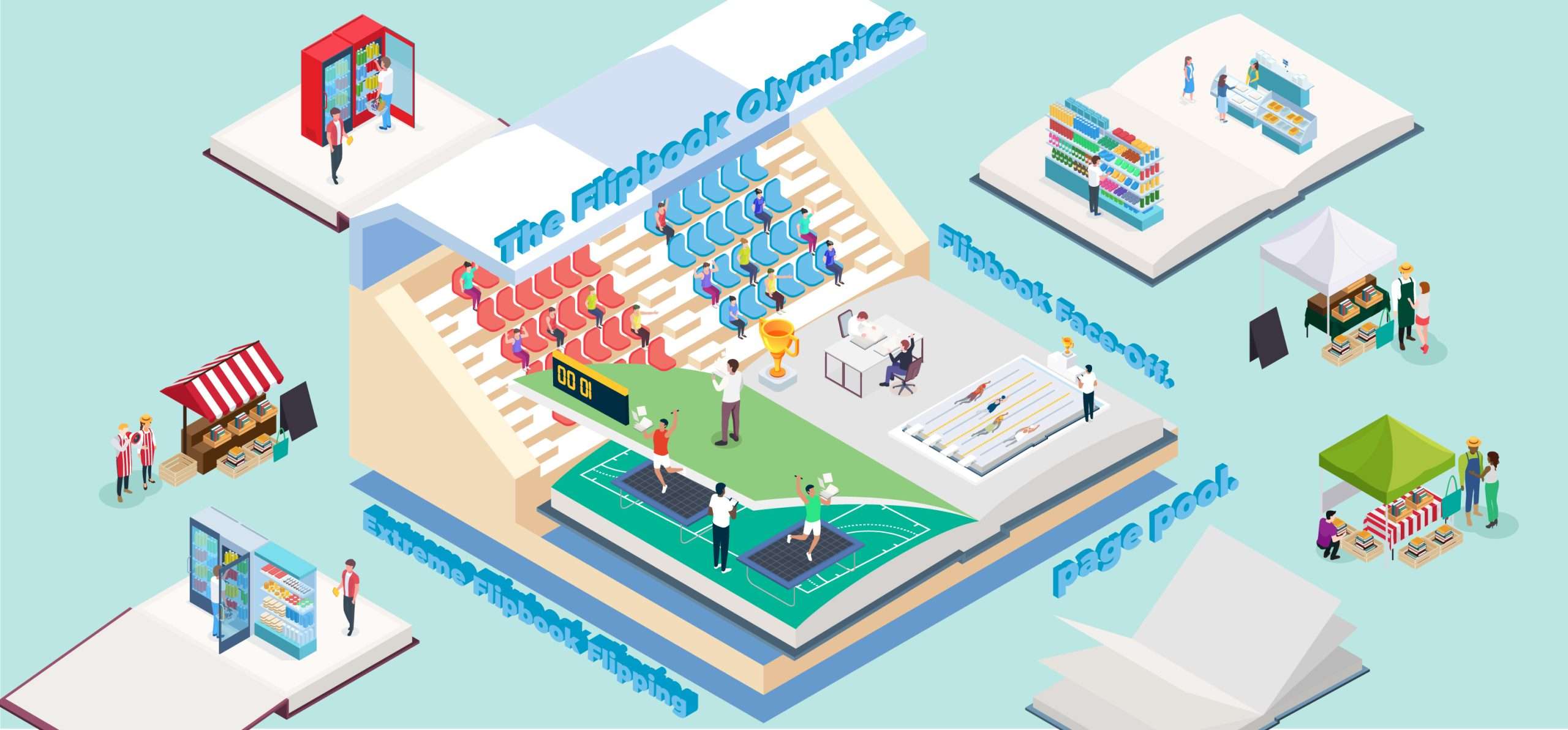 Sharing the same old boring PDFs?
And then you come across some lame video explaining content marketing is dead!
Ridiculous.
It isn't. That's why we're here to tell you that content marketing is beyond writing posts or static documents.
It has so many exciting ways to turn your brand's message into a lead magnet. And one of the exciting ways is a flipbook.
That's what this article is about—the 12 best tools to create a flipbook.
I mean, no hard feelings for PDFs. They're still pretty useful in certain cases.
But in the age of user interface and user experience, you've to look beyond a lifeless piece of content.
That's why flipbooks are here. To make your content look like it's going on a first date.
And to ensure your readers not only fall in love with your content. But also be your loyal subscribers. And eventually, your customers.
1. Heyzine – No watermark, no ads on the free version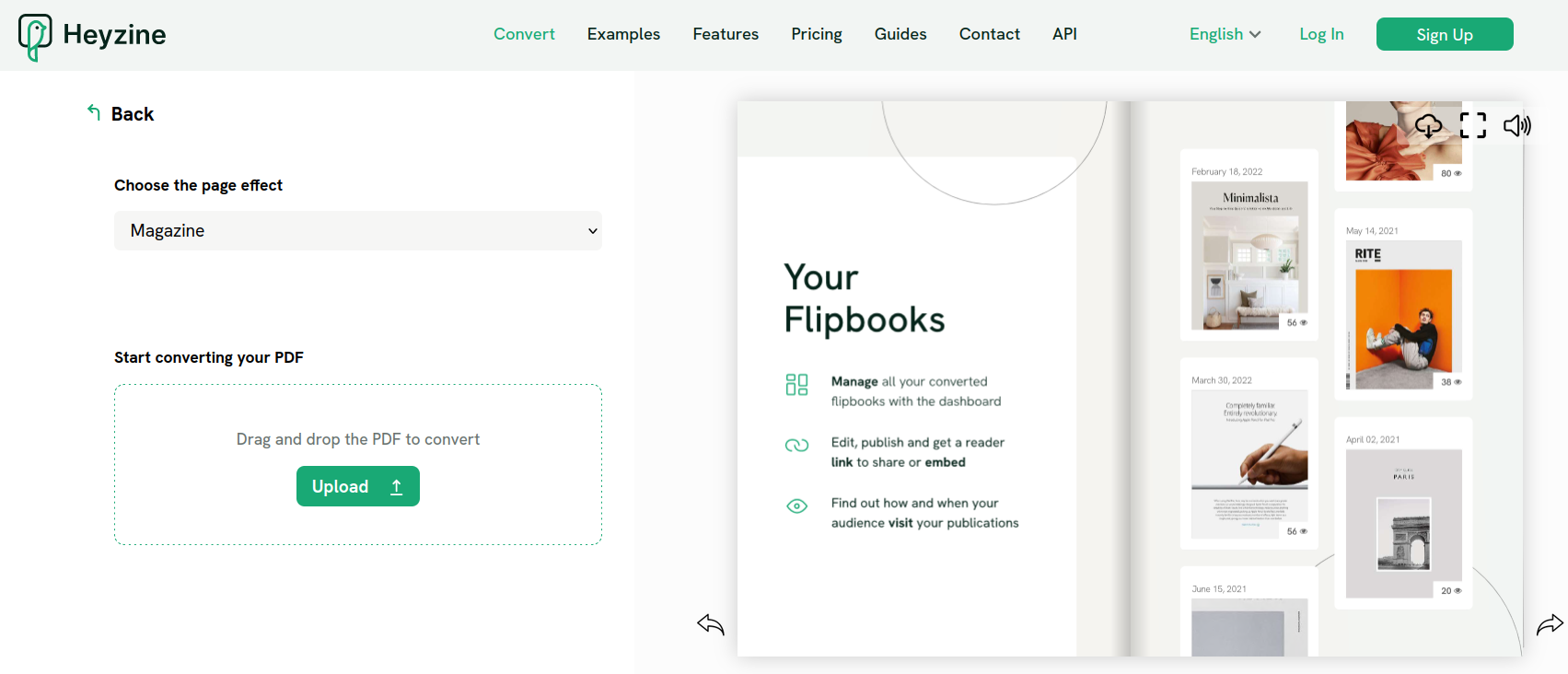 Like to see ads and watermarks?
Of course, nobody likes such distractions. Spoils the whole reading experience.
For obvious reasons, all the flipbook platforms slap them with their free version. Only to push you towards paid plans.
Then I stumbled upon Heyzine. And glad to learn that they don't like them too.
Heyzine is a low-key flipbook maker which is as simple as our lives should be.
Creators of any level would fall in love with Heyzine due to:
Number one, no ads, no watermarks. And even password protection on the free version.
Number two, all the plans are affordable.
Number three is integration with Canva.
If you want to create visually appealing designs and templates, Heyzine seriously lacks them. A few basic multimedia features may not be enough for you.
In that case, Canva extends its helping hand. But hey, you can't even create a flipbook on Canva alone. That's why they integrate so well with each other.
Overall, great for everyone in the digital publishing business.
Platform support: Online-based flipbook maker.
UI capability: Page flips work well across all platforms. Lag a bit on mobile devices but the zoom capability is not good at all.
Value for money: Bang for the buck for small publishers
Support: Via email only. Yet you can expect an active response even on a free plan.
Heyzine Key Features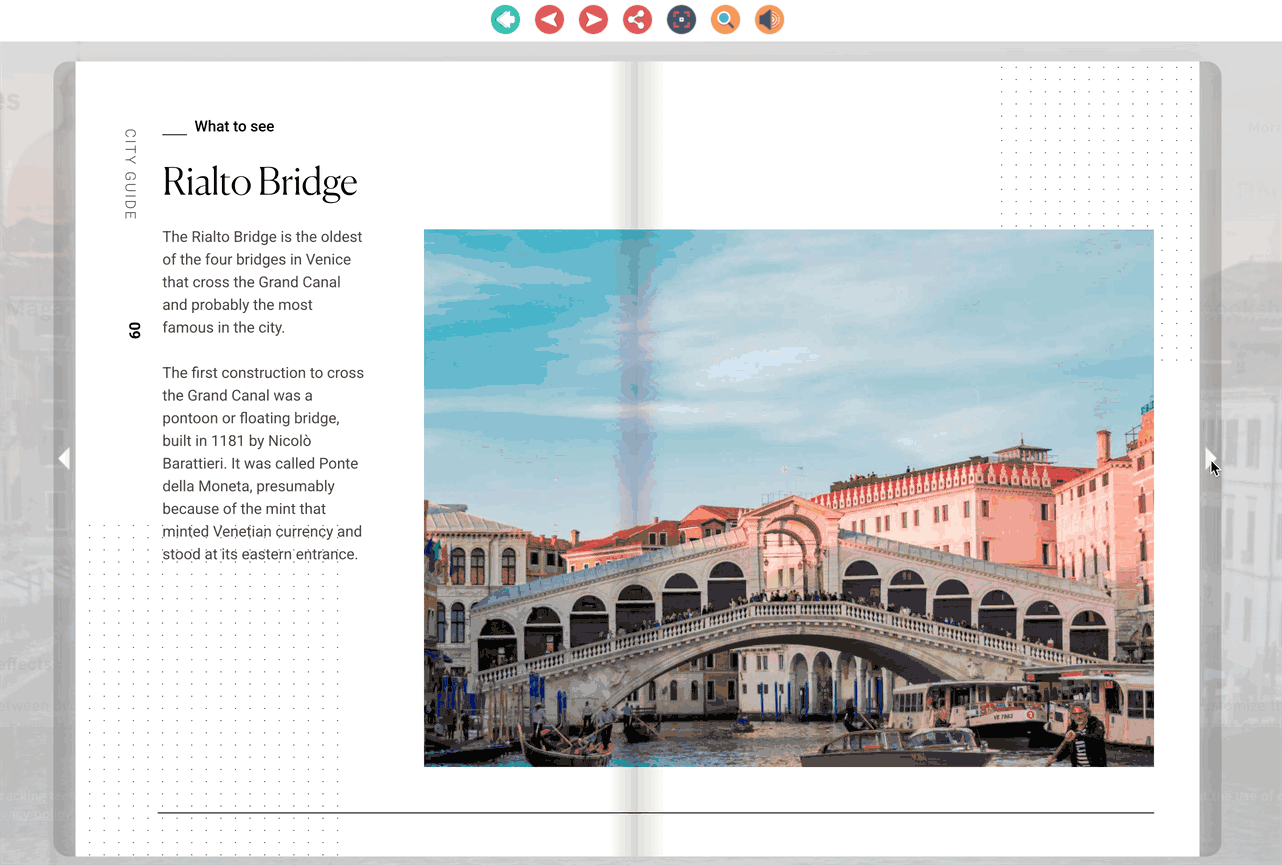 What does Heyzine offer on a free version?
Although there is no such thing as a free lunch. Heyzine's Basic plan does feel like a happy meal. Here's what you'll get on the free version:
Single user account
5 free flipbooks
Unlimited pages
Multimedia features
Flipbook editor
Canva integration
API Access
1GB storage
Password protection
What does Heyzine offer on a paid version?
If the Basic plan interests you enough, I bet you can't keep yourself from trying Heyzine's paid plans.
Because a team management feature (even if it's 3 users) in a $4 plan would be the best thing to have for a small team of publishers.
The Standard plan also keeps your worries at bay by providing unlimited flipbooks and unlimited pages. But white branding comes as a surprise that you could only expect on pricier plans.
Unless you're concerned with a custom flipbook URL, DNS domain, and OTP-based password protection, you'll be good with the Professional plan.
Here, you can also take advantage of reader statistics, Google Analytics integration, and lead generation forms to make targeted marketing strategies.
However, if you want to ensure your password isn't shared illegally, the Premium plan is a great place to set your one-time access emails.
In addition, you can onboard up to 20 users and place a nice digital bookshelf on your website.
Heyzine Pros and Cons
Pros:
Best free plan with no ads, no watermarks
All paid plans within an affordable range
Seamlessly integrates with Canva
Cons:
Monthly plan unavailable on Standard plan
Pricing

Note that, Standard plan doesn't come with the monthly plan.
Moreover, with an annual plan, you're going to save 4 months on all the paid plans.
2. Flipsnack – The most Popular web-based Flipbook maker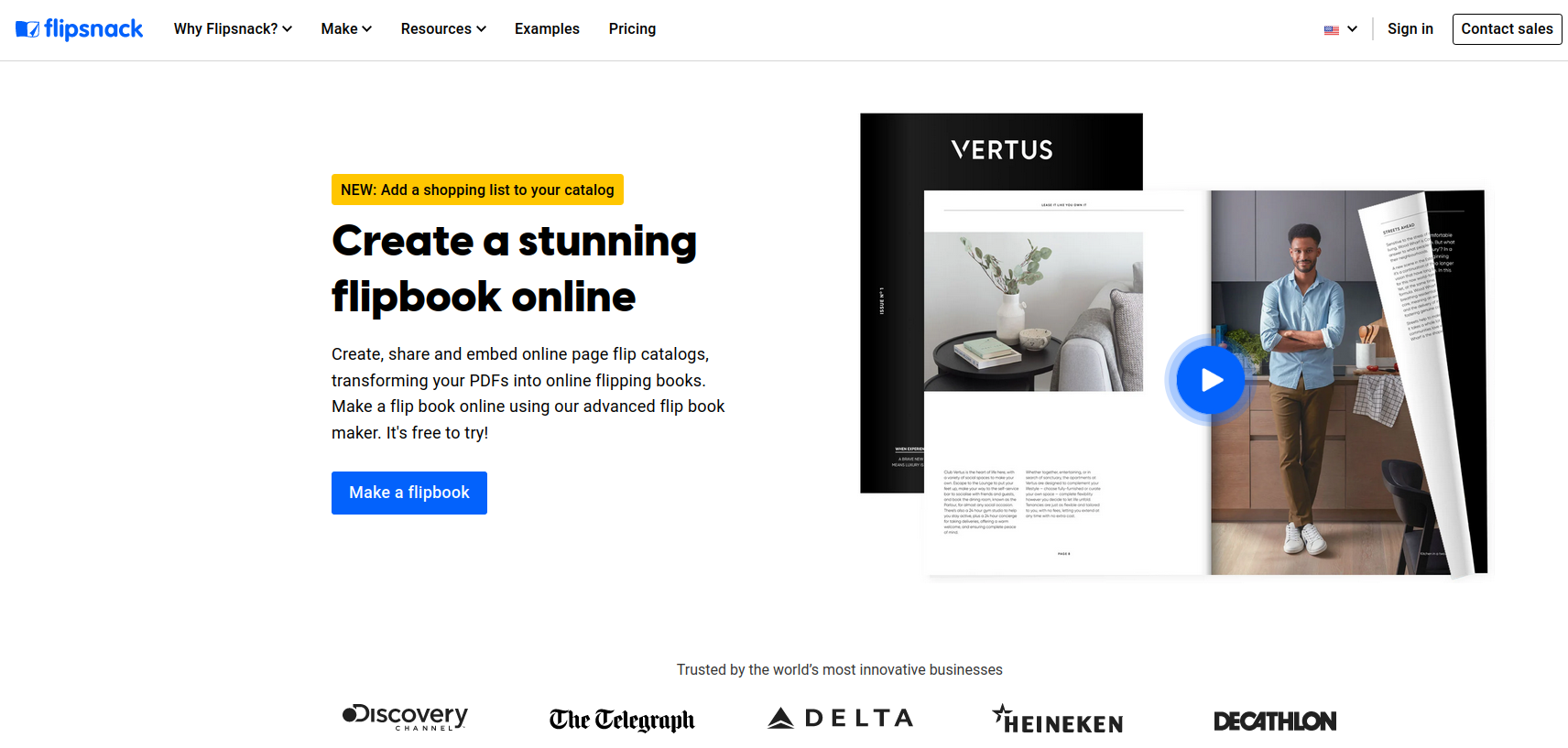 A Good UI design gives users a comprehensible sense of power that consistently helps them feel in control.

– Jim Nielsen, a professional designer.
Flipsnack lives by this quote. It's one of those creative tools that take the reader's participation to heart.
It doesn't shy away from recreating the experience of physical book reading on a digital platform. Where your readers can rejoice in the interactivity and reading experience together.
As if the products you wish to showcase are themselves in conversation with them. Flipsnack is, no doubt, highly successful with the brands.
But what's so special about this flipbook tool?
Flipsnack is equipped with user-centric features. It lets you use all your creative energy on its built-in editor.
Not a designer? No problems.
You can find many pre-made templates, shapes, and interactivity that you would enjoy playing with. But if you have an itch for a design, well, you can make one and import it from Adobe InDesign.
Flipsnack makes things easier with one-click sharing. And down the road, it makes it even easier to track who your visitors were.
With such heavyweight capabilities, you can't expect it to come cheap, right?
But to competitive professionals, Flipsnack ensures you're putting your money in the right place.
Platform support: Completely online-based
UI capability: Great multimedia support and interactivity features on all the platforms. Good control over the page folds. Doesn't just slip away uncontrollably.
Value for money: Monthly pricing is a bit high. Better to choose an annual plan to save some.
Support: Live chat support for all plans is a welcome feature. Priority and dedicated support on Business and All Enterprise plan.
Flipsnack Key Features
What does Flipsnack offer on a free version?
Unfortunately, Flipsnack doesn't have a free version. But you can go for a 14-day free trial.
There, you can share your flipbooks easily on social platforms. Or embed them on your domain. You may add interactions too. But slapped with a Flipsnack watermark.
What does Flipsnack offer on a paid version?
You can create a custom template on its editor from scratch.
You'll have access to brand kit creation on all plans.
Password-protected flipbooks that you can share without worries. But only on higher plans.
Auto-sharing on online platforms is great. But only available on higher plans.
You can add basic interactions within the starter plan. But advanced interactions like image pop-ups, video embeds, lead gen, shopping catalog, etc, are on the higher plans.
You can enjoy full customization and flipbook layout creation on all the plans.
Advanced features like team management, analytics, and automation are meant for Business users only.
Flipsnack Pros and Cons
Pros:
Robust editor to create page layouts
Ready-made templates, themes, and interactions
Great tool for tracking and lead generation
Brand Kit creation for every plan user
Cons:
No free plan. 14 days trial has no advanced features to try.
Meaty features are only available on expensive plans
Pricing
Don't see a free plan? No worries.
Why not try a 14-day free trial to know if Flipsnack is really for you.
3.
Flip HTML 5
– A Competitive Standard Flipbook Maker Software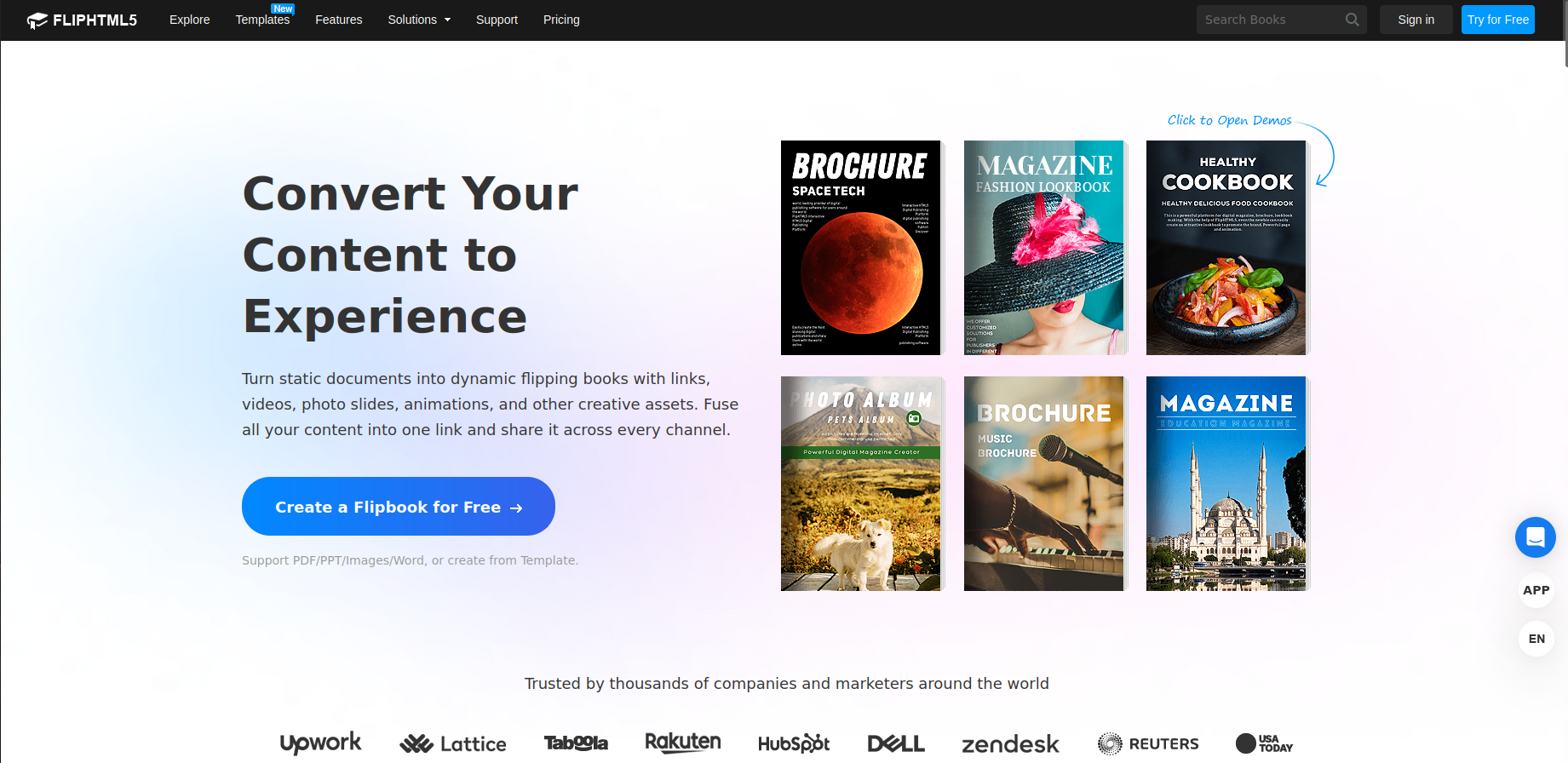 That exactly sums up what the product is. And what it's made of. No fancy names.
Though, it's not the only reason why Flip HTML 5 is so popular among digital publishers.
Page flips work so criminally smooth. Followed by sliding text effects, interactive image sliders, and GIFs. And overall a multimedia-rich presentation that brings the stories to life.
The experience is so good that even PowerPoint would sweat in nervousness.
Support for multiple output formats is unparalleled. From publishing, and marketing, to education, Flip HTML 5 ticks all the boxes in creative fulfillment.
On the Professional plan, however, downloads are limited to only 5 flipbooks per month. Not sufficient in case you want them for a marketing campaign.
Yet, a decent starting point where you can play with a rich set of customization and branding features.
But the real magic resides in the Platinum plan. With the multimedia editor, animation effects, and monetization, you can do nothing but set your flipbook marketing on fire.
No wonder why Flip HTML 5 remains a reference for drawing comparisons with all old and new tools out there.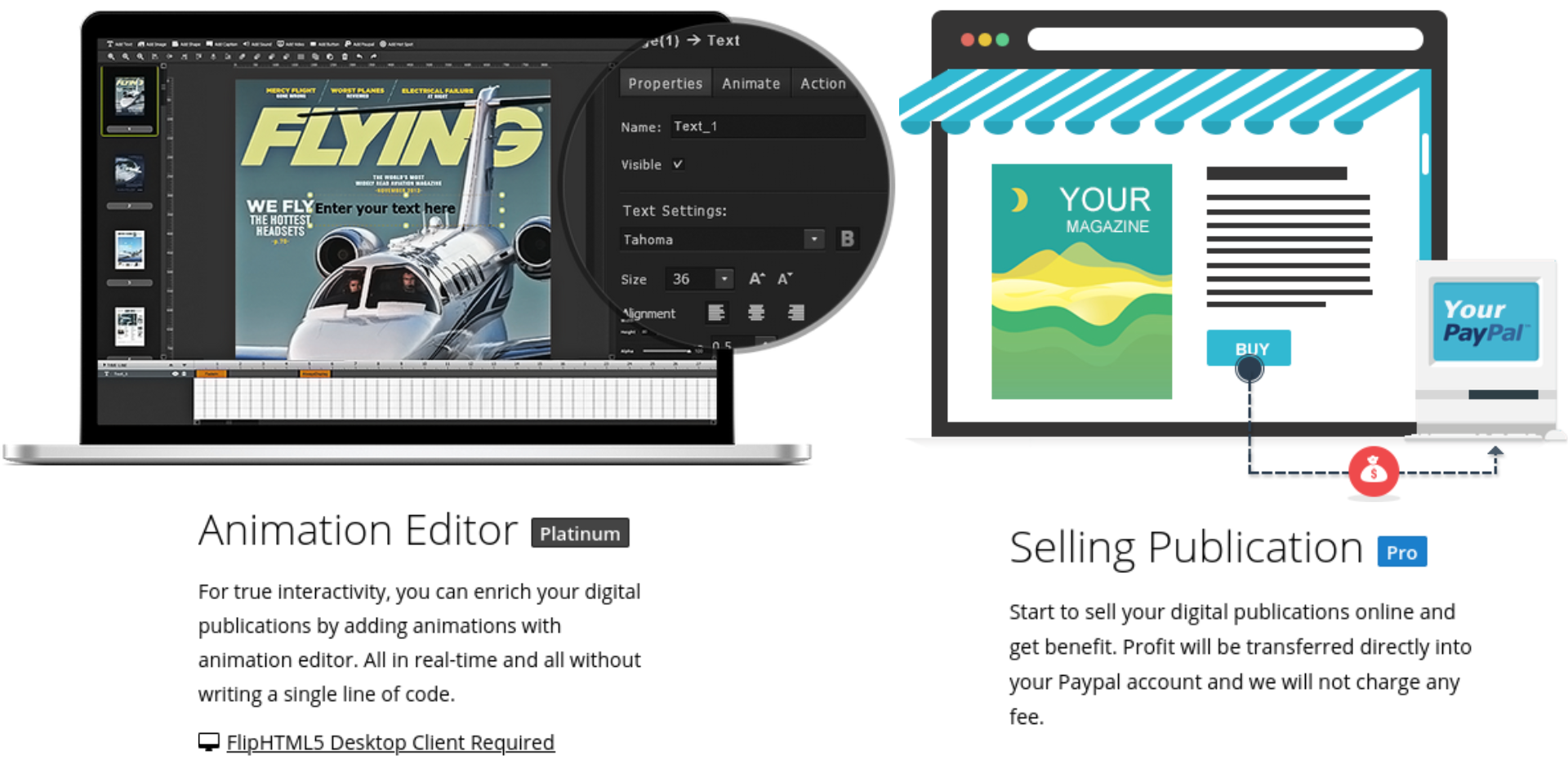 Platform support: Web-based flipbook software
UI capability: Seamless user interface with great presentation effects across all devices.
Value for money: While the Professional plan is a sweet spot for many individuals, Platinum seems good for small teams.
Support: Live chat, or mail.
Flip HTML 5 Key Features
What does Flip HTML 5 offer on a free version?
Comes with a very limited set of features on a free plan:
500 Page limit
Only 5 uploads per day
1 Bookcase
Basic flipbook customization
6 pre-designed templates
Multimedia embeds
Sharing enabled
Watermarks and ads
What does Flip HTML 5 offer on a paid version?
To make the most out of this tool, its Platinum plan will be an ideal choice for you. It comes at a competitive price. But packed with rich multimedia features.
No daily upload and publication download limits.
Up to 3000 pages per flipbook which is an ideal choice for research or academic publishers.
SEO and branding features to stand out in the online marketplace.
Support conversions of multiple file formats.
Rich customization and multimedia features like animation, and interactive elements to boost engagement.
In-depth performance tracking to understand the pulse of your viewers.
Marketing and monetization capabilities that make you work less and earn more.
Flip HTML 5 Pros and Cons
Pros:
Competitive yet an affordable pricing
Advanced multimedia editor with animation effects
Unlimited upload and publication downloads
In-depth performance tracking
Cons:
The starter plan doesn't offer multimedia editing. Also, 5 publication downloads per month aren't fair against the unlimited downloads on the Platinum plan.
Pricing

To fully appreciate the features and functionality of FlipHTML 5, we recommend you go for the Platinum plan. As on the Pro plan, you may not fully experience what this tool is really capable of.
But if you're a Student, Educator, or a non-profit organization, FlipHTML 5 also offers discounts for you.
4.
Flipbuilder
 – Great one-time investment
While downloadable software isn't quite a trend among creatives. This flipbook maker software is something many publishers would love to own. Especially the long-runners.
Flipbuilder is made for both Windows and Mac users. Comes with almost the same set of features. And the same one-time fee.
But remember!
Your license adheres to a single OS.
For example, Plus Pro supports up to 2 computers. Whereas, Plus Corporate can support up to 4 computers under a single license.
Some of you may not like this. But you just can't interchangeably use Flipbuilder across Mac and Windows.
But other than that, no complaints about the performance.
However, pricing is something not everyone would feel comfortable with. Especially with the Plus Pro plan, that comes at a price point where you could get yourself a decent laptop.
But for professional publishers, Flipbuilder can be their long-term companion. Without bothering them for a monthly subscription.
While offering the same powerful multimedia editor. The same PDF batch converter tool. Similar animation and text effects. That you can have on SaaS-based platforms.
Platform support: macOS and Windows
UI capability: Touch response is smooth on mobile. But the page flip has problems when used on iPad.
Value for money: Plus Pro and Corporate plans are expensive. Better if you're investing for the long term.
Support: Pre-purchase questions via email. Ticket system after the purchase.
Flipbuilder Key Features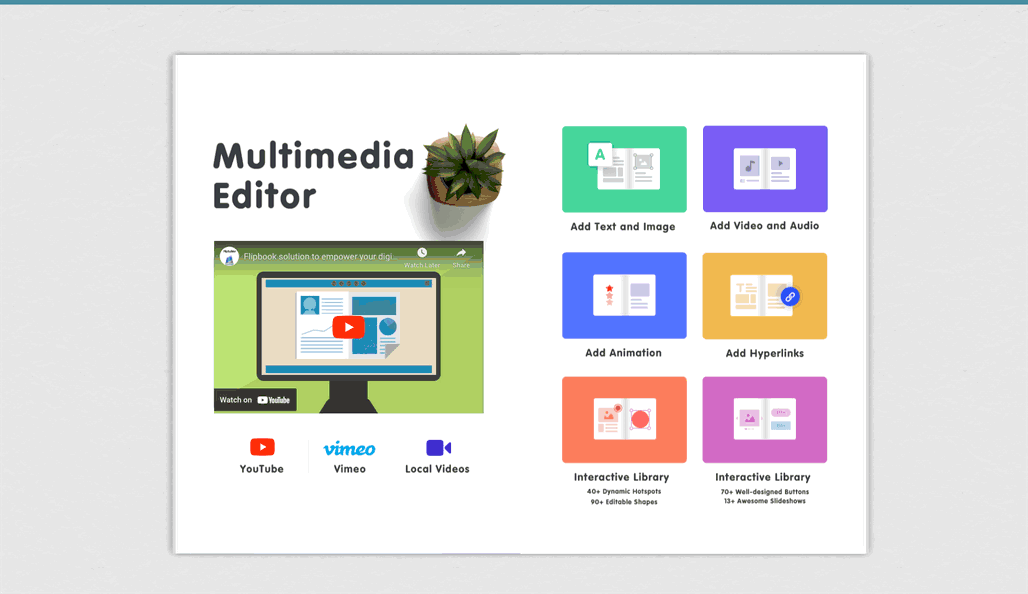 What does Flipbuilder offer on a free version?
You can download Flipbuilder on both Windows and Mac for free. As well as enjoy all the features. But everything you create will be watermarked. With the limitation of importing up to 12 PDF pages only.
What does Flipbuilder offer on a paid version?
Flipbuilder's PDF Plus plan can be a good starting point if you don't need a multimedia editor. And you're okay with pre-designed templates and style customizations.
However, PDF Plus Pro plan is an ideal choice if you want to take your flipbook marketing to the next level.
You can place trigger actions with hyperlinks, pop-up media, and animation effects.
Talking about animations, you can choose from over 200 unique effects that can increase your reader's engagement.
Like a video editor, it comes with a timeline where you can set the timing of your animated effects.
You'll even have brush tools to draw vectorized texts and shapes. An amazing tool that can help you personalize the flipbooks as per their niche.
However, in-depth personalization is only available on the Plus Corporate. Pretty expensive deal for the extra features it offers.
40+ Dynamic Hotspots
70+ Pre-designed Buttons
13 Slideshow Styles
1 year of free online hosting
License for up to 4 computers
But what I like about Flipbuilder is that you'll have marketing and branding features on its basic plan. Even love that nice interactive bookcase that you can embed on your website.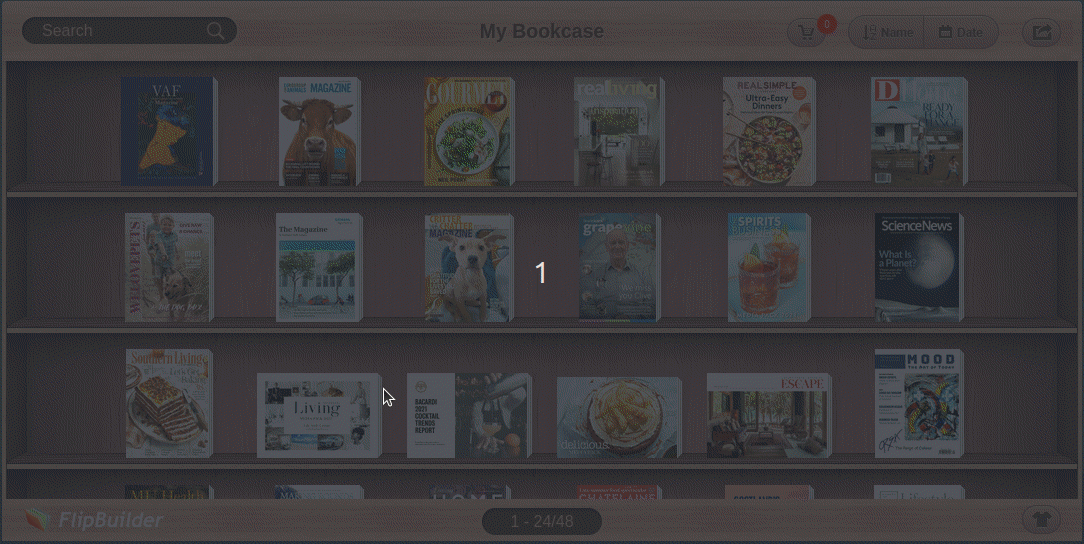 Flipbuilder Pros and Cons
Pros:
Unlimited file uploads and publications.
Marketing, analytics, and branding features on all the plans.
25 program interface languages.
Supports multiple output formats, even APK for Android mobile, on all the plans
Cons
Basic plan lacks a multimedia editor.
Plus Pro and Plus Corporate plans are quite expensive.
Pricing
Flipbuilder also comes with a unique hosting add-on.
PDF Plus and Plus Pro, it offers a monthly subscription of ~ $10. Or an annual subscription of $99.
However, on Plus Corporate, your first-year subscription will be free.
What if you want to publish only 1 book each month?
Well, you can go with a pay-as-you-go offer. Only costs $1.1 per book, per month.
5.

iMag

– For publishers looking for the best content marketing strategy
Not some unheard flagship Apple product. But a flipbook maker that cares about your product's sales and marketing.
Launching a new product and spreading the word about it requires a hell lot of effort and money. But with businesses implementing random strategies, they only shot in the dark.
Without any result.
Thankfully, I got to know about iMag. Especially geared towards helping businesses increase their online presence. Hence, the traffic.
From creating an eye-popping product catalog to getting it on your subscriber's screen. iMag makes the entire journey a walk in the park.
Without having you endure the technicalities of Search Engine Optimization.
While leaving you with enough time to think about curating the content for your potential customers.
You can quickly lay out your content with pre-made templates and themes. Leverage the interactive and monetization features.
And make the most out of social media marketing with a single click share.
So iMag is not just one of the best tools to create flipbooks. But an effective content marketing tool to increase your brand's visibility.
Platform support: Online subscription based
UI capability: Works smoothly on the desktop screen. But it seems iMag isn't optimized for the page flip effect on mobile or iPad. Only slides.
Value for money: The Business plan seems quite overpriced for the features it offers.
Support: Via email only
iMag Key Features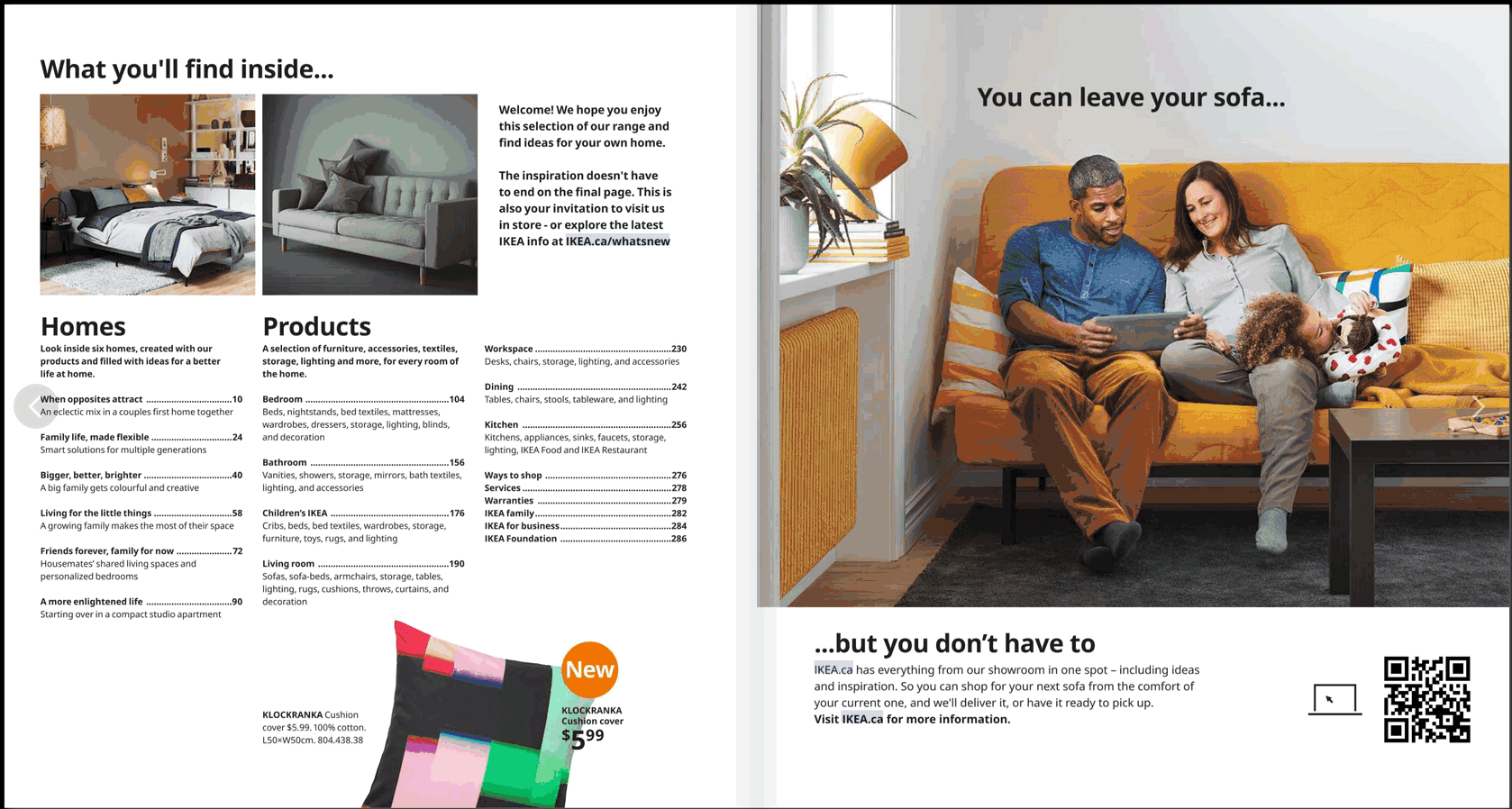 What does iMag offer on a free version?
Unfortunately, there is no free version. But on the Pro plan, iMag charges you just $1 for the first month.
What does iMag offer on a paid version?
iMag is specifically made with content marketers in mind. Like many other flipbook makers, you can create and publish an unlimited number of documents.
You can embed it with basic multimedia elements. Share across social media. And engage your readers online.
However, the lead generation abilities, where you can place trigger actions and later track your visitors are missing from the Pro plan.
The Business plan doesn't come cheap, though. Even it costs you three times the Pro plan, you'll only get just three more features. Which, I think, is disappointing.
But the good thing, both plans integrate with Google Analytics.
iMag Pros and Cons
Pros:
Ability to create an unlimited number of flipbooks
Made to optimize your content to improve Google ranking and traffic
Integrated with Google Analytics
Great for selling products by linking directly to your online store, or using affiliate links.
Cons:
No page-flip effect on mobile platforms
The business plan seems overpriced
Pricing
Pro plan (annual billing): $1 in the 1st month, followed by $15 per month.
Business plan (annual billing): $49 per month.
6. 

FlipCreator

– Ideal for Digital publishers with print media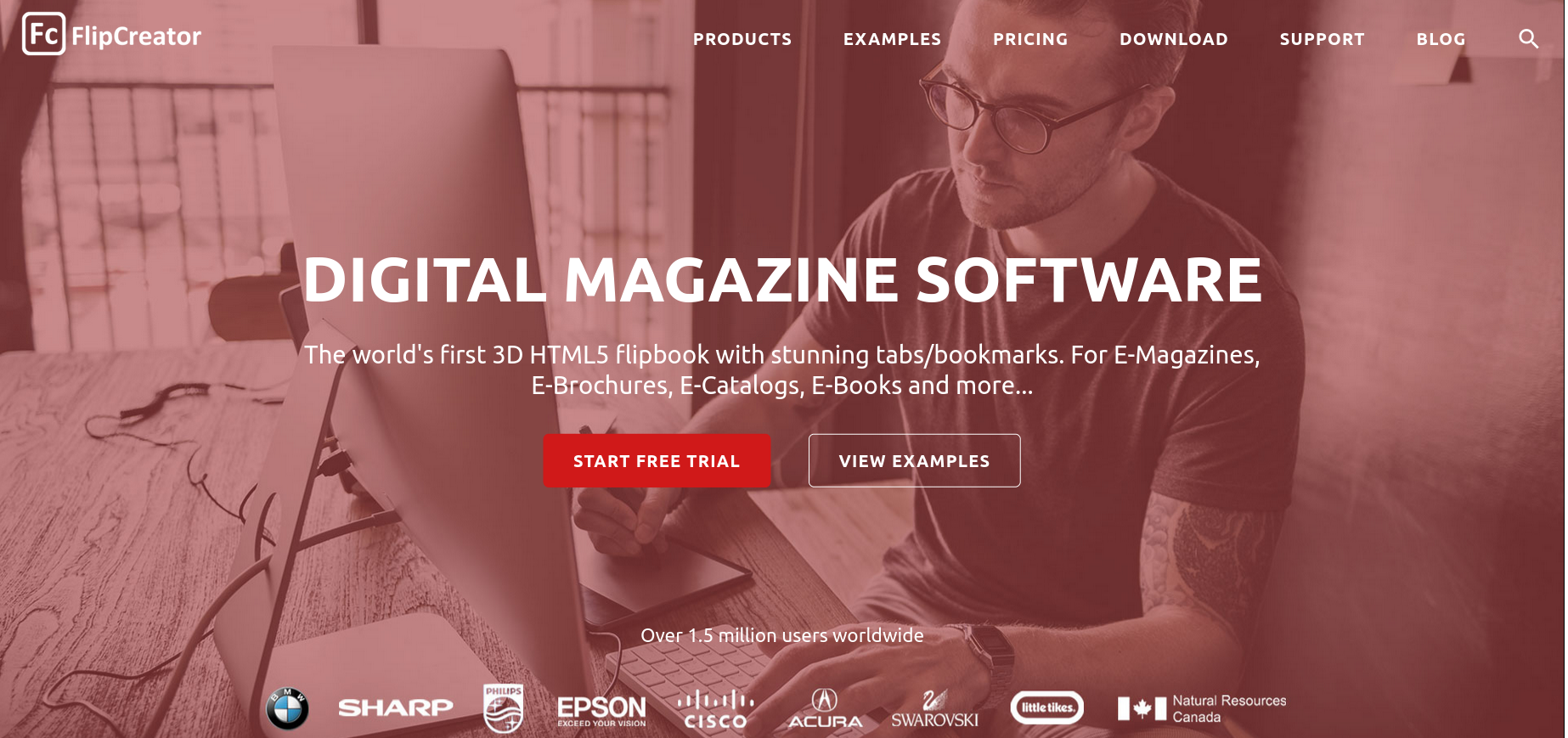 You wish for the best flipbook maker. You search it and download it. Then you choose a one-off plan and own it.
You go wild by creating as many flipbooks as you like. While you make the most out of the multimedia editor – with best-in-class customization capabilities.
Thankfully, with FlipCreator, you'll get everything you've wished for. Though, with a high price point comes long-term commitment.
FlipCreator, in some way, is like Flipbuilder. Fixed pricing for both Windows and MacOS. They have the same price tag on the Enterprise plan.
Both of them attract professional publishing houses. But for some reason, I think FlipCreator has an edge over tools with a fixed price tag.
Firstly, I like how feature-packed the Pro plan is. The multimedia editor, SEO, analytics, link tracking, along with several custom options.
All such fun at $100 less than Flipbuilder's Plus Pro plan.
What's even great is its ability to set print preferences. Which is rather a helpful feature for print media that can go hand in hand with digital publications.
For example, you can set print preferences based on page sides and DPI (150 DPI for flipbooks, 300 DPI for printed media).

Platform support: Windows and MacOS
UI capability: Unless you're publishing in an APK format, the interface experience of HTML-formatted flipbooks on mobile is not good. Needs to be improved.
Value for money: Great for long-term investment
Support: Great technical support on all plans
FlipCreator Key Features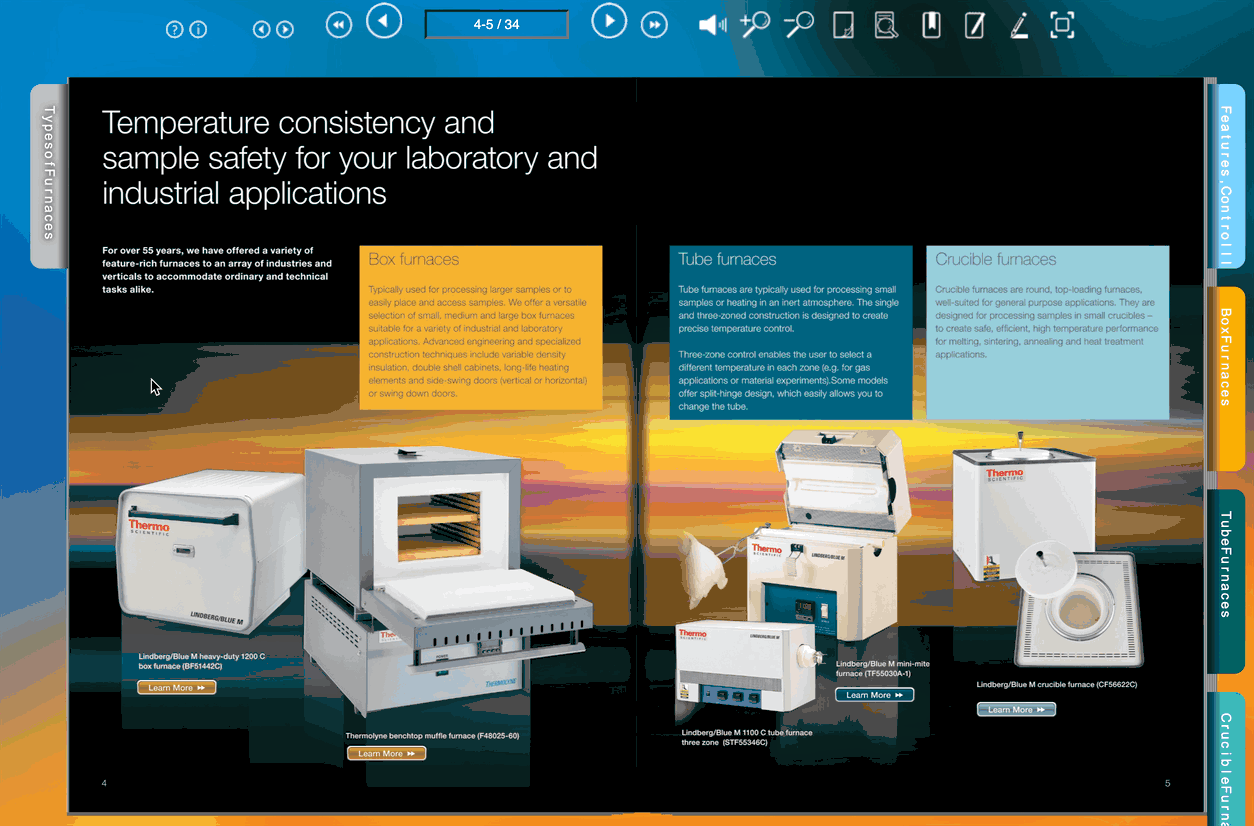 What does FlipCreator offer on a free version?
FlipCreator's free plan is everything you can have on the Enterprise plan, which is worth $699.
But with watermarks and without hosting privileges.
What does FlipCreator offer on a paid version?
The Standard plan packs in some useful features. And it's cheaper than Flipbuilder's basic plan. But it's not worth a one-time investment.
Because you're getting every key feature to scale your business on the Pro plan:
SEO and Google Analytics (At least, Flipbuilder has analytics on its basic plan)
Social sharing
Password protection
Custom hotspots
Multimedia embeds
Advertisement banners
Customized theme builder
My only gripe is that FlipCreator lacks animation effects. Whereas, you can have tons of them on Flipbuilder.
Despite that, FlipCreator impresses you with an advertisement banner.
It's unique for flipbooks. Because you can add them to the top, left, and right sides of the document. You can even set it to Slideshow mode as you see on the websites.
Amazing!
Last, but worth mentioning. Tools such as highlighter, sticky notes, and bookmarks are some of the great interactive features.
They make your flipbook stand out from the crowd. Especially, it offers a unique interactivity to research/ academic journals, science magazines, and industrial reports.
FlipCreator Pros and Cons
Pros:
Unlimited flipbooks without any limit on pages
Great support and rich knowledge base
Create APK format on all the plans
Great interactive experience on desktop with sticky notes, highlighter features
The free plan provides a great testing ground to decide before buying
Cons:
The standard plan lacks so many meaty features
HTML-format flipbooks feel buggy on mobile devices (I prefer APK format)
Pricing
Only the Enterprise plan offers a team management feature with up to 5 users.
What if you have a Standard plan and want to upgrade to the Pro plan?
You don't have to pay the whole price. Just the difference.
7.

Paperturn

– Best tool with flipbooks-per-month plan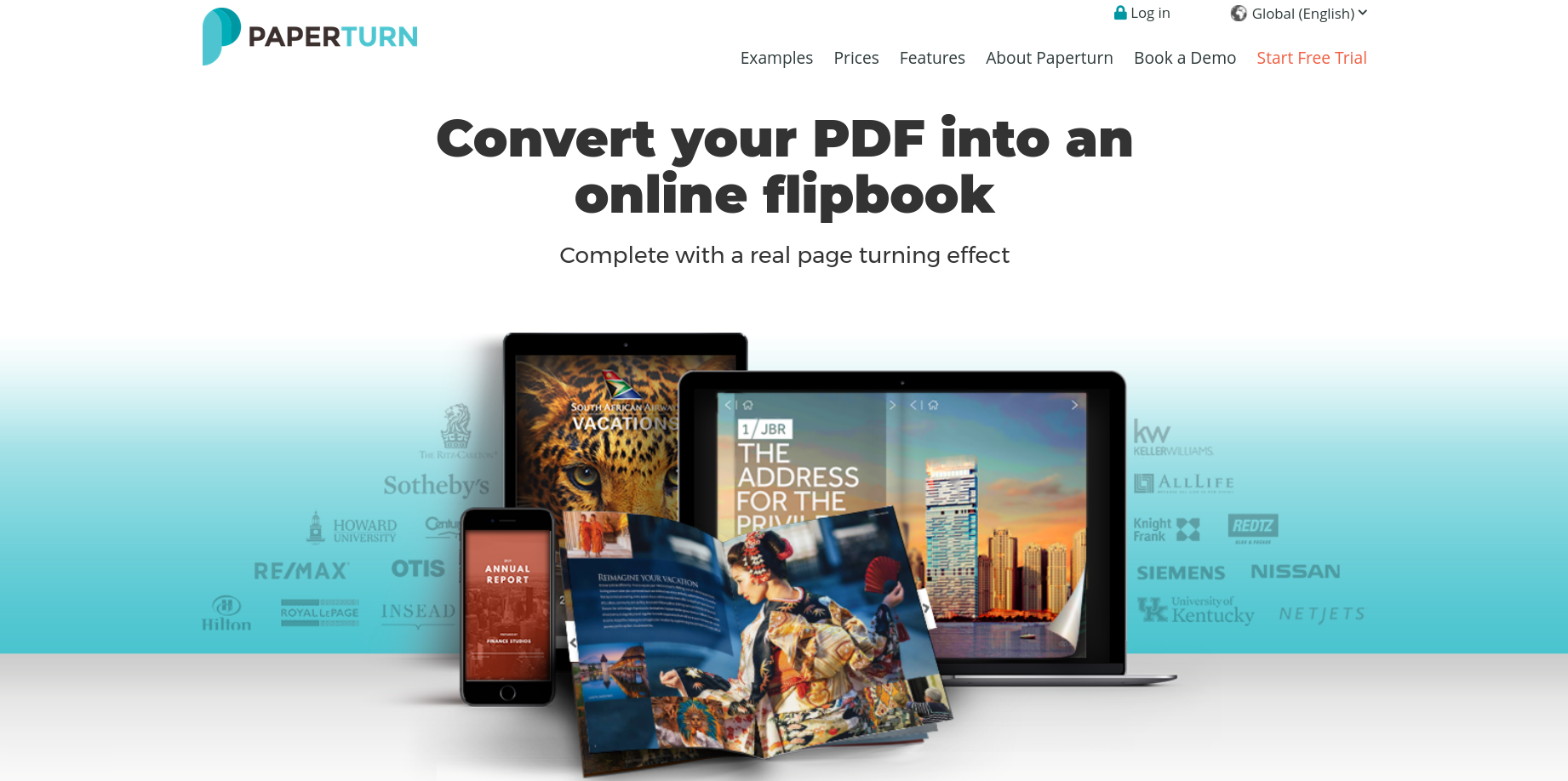 You may come across dozens of flipbook makers with different price plans. But think about how you might be overspending on a plan you think could be bang for the buck.
Really, how many features are too many?
Are you making the most out of it? Or is it ending up unused?
While you find yourself riddled with budget and features, Paperturn ensures to turn things around.
It lets you choose from the number of flipbooks you want to create per month.
Although, the Pro plan seems quite an economic deal. Choosing an unnecessary number of flipbooks is only going to give you anxiety.
Because any number of flipbooks you add on during checking out will significantly increase the pricing.
But no worries if you're on a tight budget!
You may choose to work with just one flipbook. While Paperturn still lets you leverage all the benefits of premium features like multimedia interface, marketing, and lead gen.
One of the best examples is a real estate business. Where you can create some amazing virtual walkthroughs of properties. And make the most out of just 1 flipbook throughout the month.
That being said, there is no reason why they offered a Basic plan – has barely anything for your marketing needs. I would rather prefer a 14-day free trial to test things out.
Platform support: Online-based flipbook maker
UI capability: Touch responsiveness is great on iPad. Single page mode when you keep an iPad vertical. And upon auto-rotate, it switches to a 2-page spread. Mobile format has nice responsiveness. And rest great desktop experience.
Value for money: Depends on how many flipbooks you're paying for. And whether each of them is helping you in marketing.
Support: Technical support via email, live chat, and phone.
Paperturn Key Features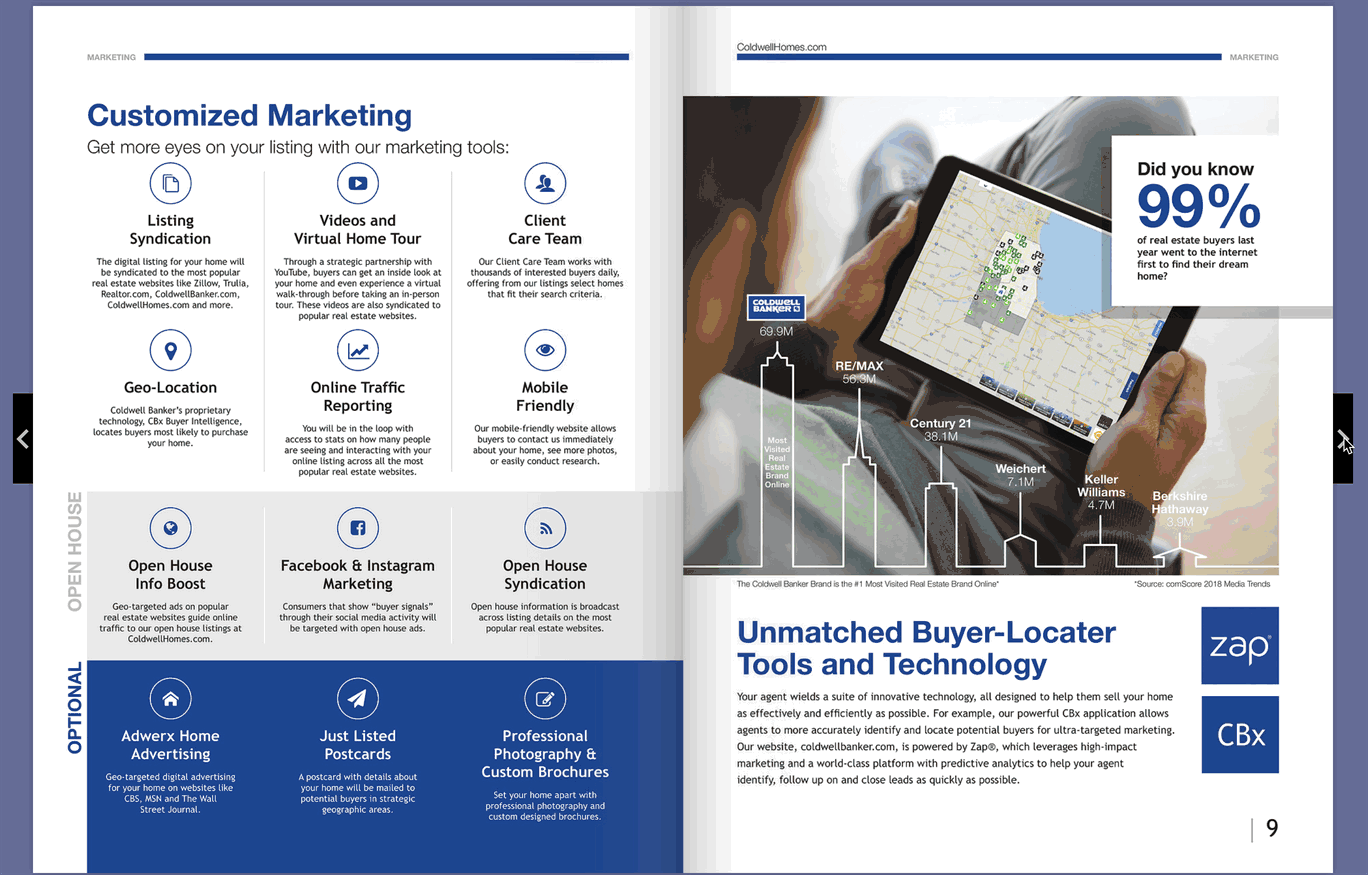 What does Paperturn offer on a free version?
Paperturn doesn't offer a free plan.
Instead, there is a 14-day free trial. Where you can access almost all features of the Pro plan except features like team management, watermark-free, and domain.
What does Paperturn offer on a paid version?
Basic plan is such a disappointment. But at a monthly fee double the Basic plan, the Pro plan offers you three times more features.
Even at that price point, the team management feature is a real deal. You can add up to 10 users. And set roles and permissions accordingly.
Comes with a powerful multimedia editor along with Overwrite function. You can make as many changes as you like. While still maintaining the previous link.
Ability to shop directly on the flipbook using the Shopping Cart feature. It also lets your users create wish lists.
Comes with Google Analytics integration along with Paperturn's proprietary statistics tool to help you create better marketing strategies.
Features multiple advertising banners where you can promote any product or offer flash sales. Great flipbook marketing strategy to grab your viewer's attention.
Paperturn Pros and Cons
Pros:
Pricing is based on the number of flipbooks
Good team collaboration feature
Advanced marketing and conversion features
Active technical support
Cons:
Basic plan has no serious features. Even that annoying branding mark remains.
Pricing
The maximum number of flipbooks you can upgrade to is 100.
For more, you need to request them for a quote.
8.

Visual paradigm Online

– All-in-one team collaboration flipbook maker
Well, it's a decision-making tool.
Oh, I see its file format converter.
Can't believe it packs in the Office editor suite.
Wait… does it have a graphic design suite also?
I wonder how the Visual paradigm online can be so many things at the same time!
The software also comes in a desktop version—basically a project management tool for managing Scrum projects. Whereas, the online version is geared toward document creation.
You may come here just for a tool to create flipbooks. But then, you get more than what you've asked for.
Especially, look at the Combo plan.
Jam-packed with a hell lot of features—enchantingly bribing marketers and publishers not to look elsewhere. While giving other flipbook software a run for their money.
Platform support: Web-based flipbook platform
UI capability: Great on all devices. Especially responsive on iPad and Mobile. You can set a 2-page spread with auto-turn on your device.
Value for money: Bang for the buck
Support: Extensive support with email, phone, and chat support.
Visual paradigm online Key Features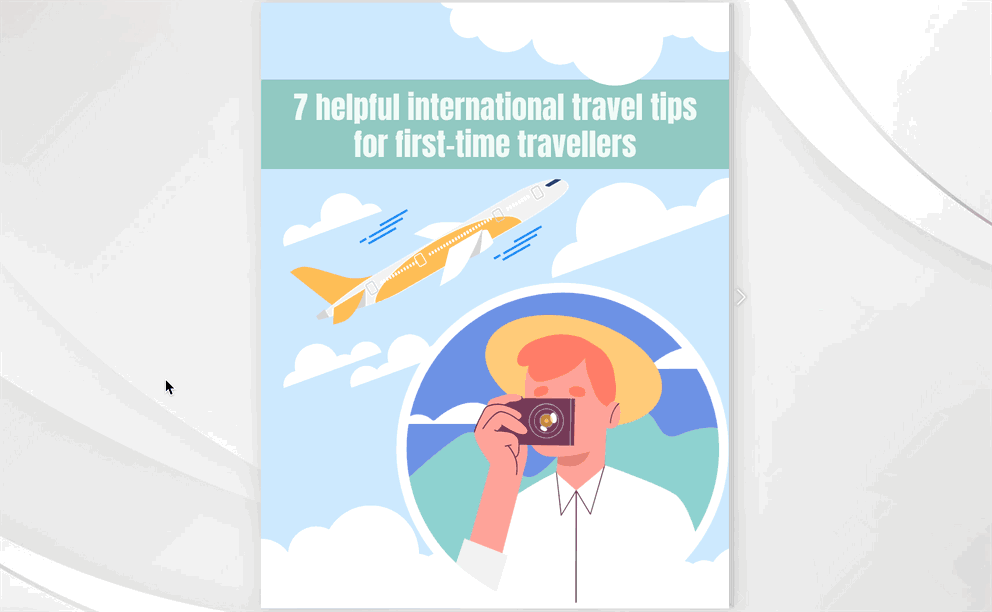 What does Visual Paradigm online offer on a free version?
The free plan doesn't offer you any of the cool features you could have on the paid plan.
Still, you can choose from a few templates, adjust themes, convert some files, or create some basic graphic designs. But only limited to 5 flipbooks.
You can also go for a free trial on the Combo plan for 30 days to enjoy a complete suite of features.
What does Visual Paradigm online offer on a paid version?
Now on the Starter and Advance plans, you get just a bit more than the free plan.
But to its core, they look almost the same. Really, it's not easy to be convinced with only 5 flipbooks per month even on the Advance plan.
No branding option. No password protection. And very limited access to the graphic design tool.
Unless you're bothered by a rather small pricing difference, the Combo plan is what looks like a complete meal.
It's crazy about converting all standard file formats you've heard so far. Which is not only great for desktop and mobile. But also for Kindle or Kobo devices.
You can create and export unlimited pages and publish unlimited flipbooks.
Make the most out of the Branding kit with access to unlimited images or illustrations from its Stock.
You can not only choose from tons of flipbook templates but also edit them to reflect your brand's persona.
Chart editor helps you draw stats or flow diagrams that are ideal for business presentations.
Ability to add unlimited team members and set permissions. Also comes with an in-app video and live chat.
Full access to Graphics design editor with sketch effects, animated graphics, and a complete suite of photo effects and filters.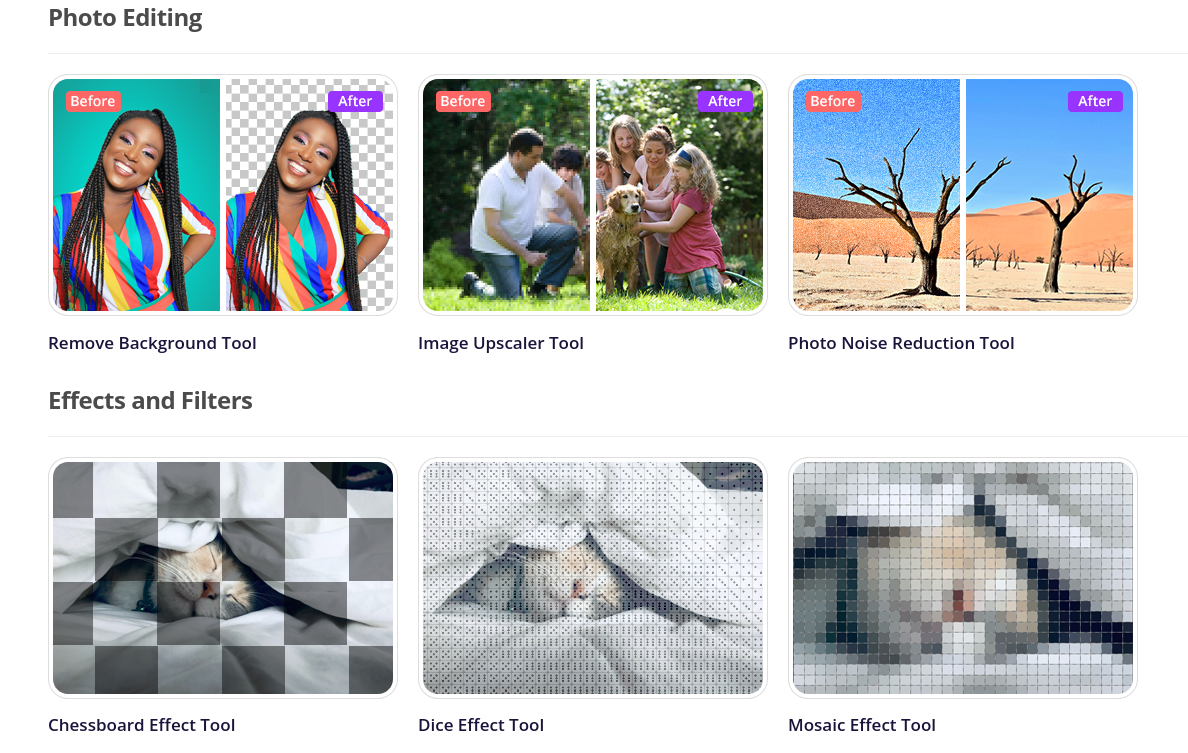 Visual paradigm online Pros and Cons
Pros:
Affordable price plans
Unlimited participants for team collab in the Combo plan
Support for a wide range of file formats
Built-in graphics editor
Ability to set an expiry date on the flipbooks
Cons:
Starter and Advanced plans lack many cool features
No SEO and lead generation features
A bit outdated interface
Pricing
We recommend you go with the Combo plan to access a wide array of design tools.
If you're looking for a team collaboration feature, the Advance plan can be a good starting point.
9. 

Flowpaper

 – Most flexible pricing plans 
Digital publishers often struggle to find creative tools that are flexible in terms of:
free trial not limited by premium features,
ability to set the number of domains,
ability to choose between publisher workstations,
and, yearly/half-yearly subscriptions.
Thankfully, Flowpaper addresses them all. The unique flexibility of pricing plans is what makes this flipbook maker accessible to all levels of users.
While Zine, Creative, and Enterprise users could enjoy the wealth of features and flexibility. Flowpaper, unlike many other platforms, doesn't restrict free users from using some great features.
It's like a creative tool fest that has something for everyone.
Besides, there are a lot more features to appreciate. Like its unique mobile-first format, which uses a reflowable layout for a better reading experience.
Features such as heatmap analytics and Google Translate support took me by surprise. Quite a website optimization thing, though.
But pretty useful when you want to see the performance.
Platform support: Primarily web-based, but can also be downloaded on macOS or Windows
UI capability: Reflowable format streamlines the reading experience on mobile devices. Flip effect, however, feels more like flipping away cards. Not the pages like you try on the desktop.
Value for money: Pricing feels welcoming for all levels of users.
Support: Priority support for Enterprise users. Email and chat support for Zine and Creative users.
Flowpaper Key Features
What does Flowpaper offer on a free version?
Flowpaper's free version is worth a try if you're not bothered by watermarks and just 10 pages.
After signing up, you can also try hosting services for 14 days.
Almost the same customization and editing privileges as you'll have on paid plans.
You can even take advantage of SEO optimization and Google Analytics integration.
Password protection in the free version is a very welcoming feature.
What does Flowpaper offer on a paid version?
Flowpaper's paid plans are pretty different from each other.
You can literally own the software forever with Zine's one-off fee. Where you'll get a year of cloud hosting and upgrades for free.
Creative Plan, however, is a subscription-based offering. While you can always have all the Zine features, these are some of the key features you're going to get on Creative:
Conversion to multiple formats
Heatmap analytics
Advanced content security such as font obfuscation and content lock on domains
Select from 2 or 8 publisher workstations
The enterprise plan is pricier and comes with an annual plan. Besides everything on Creative, you'll have access to deeper engagement analytics.
Additionally, it lets you distribute your flipbooks in APK format as well as on Apple News+.
Flowpaper Pros and Cons
Pros:
Flexible pricing plans
Freedom to set the number of domains and workstations
Featues reflowable text that improves responsive reading on mobile
Optimization and analytics features on all plans
Cons:
Creating a flipbook on the trial version is limited to just 10 pages. Too less to test things out.
Pricing
Zine, Creative, and Enterprise plans—each of them has a unique pricing approach.
While Zine is a one-off plan, there will be no refund on higher plans. But to make a switch from Zine, it only asks for the price difference.
10.

3DIssue
 –

A flipbook marketing machine
Solo publishers often struggle to scale their online business.
Digital space offers you an array of content marketing tools. It's good because you get options.
But with the dense creative competition online, however, most of them fail to fulfill everything you need under a single roof.
With 3DIssue, you won't have to depend on ten different platforms. And pay for ten different tools.
So how can 3DIssue be your go-to flipbook software?
3DIssue doesn't just leave you with a bunch of conversions, editing, and link-tracking tools. But they also go beyond your readers simply appreciating your content.
With features like custom branding, deep analytics, and click-to-action, you can improve the content value. And incorporate actionable steps to prolong your reader's stay.
So that your potential customers actively engage in your campaign. And you can increase your chances of sales.
Yes, the starter plan costs a lot. But that's what makes it a suitable choice for those spending a lot on their existing suite of tools. Yet, unable to make a cut.
However, the only gripe is my average experience on mobile devices. Expected to have flip effects and zoom abilities at such a price point.
Platform support: Downloadable version for macOS and Windows. Can use an online version, especially for team collaboration.
UI capability: No page flip effect on mobile devices. Texts do not retain sharpness upon zooming. Not bad though. But everything great can be experienced on a desktop only. Especially the zoom responsiveness.
Value for money: May not attract newbies, but only publishers who are looking to scale.
Support: Priority support on all the plans.
3DIssue Key Features
What does 3DIssue offer on a free version?
Unfortunately, there is no free plan on 3DIssue. But you can go for a 14-day free trial where you can access all the features under the Professional plan.
What does 3DIssue offer on a paid version?
The Professional plan is your go-to choice if you're a solo publisher. But if you're a small team of say, 5 users, Enterprise plan will be your pick.
Except for team management, both of them offer the same set of features. And some of those key features are:
The advanced multimedia editor lets you customize templates and add interactive features to enrich your brand's persona.
With auto and custom link detection, you can observe how your viewers are interacting with your flipbook.
Shopping cart and hotspot turn your flipbook into an amazing shopping catalog where your visitors can shop directly on your flipbook.
SEO, Google Analytics, and landing page – a set of tools to drive traffic and generate leads.
Enterprise, however, comes with an additional feature called "Hot Folder uploading".
It is basically a software-specified folder that helps you automate multiple PDF to flipbook conversions as well as uploading processes.
You can also edit them further on the online editor.
In addition, it lets you log in with multiple users on the same system. And then upload different types of publications via each of them.
Pretty useful if you're publishing very frequently.
3DIssue Pros and Cons
Pros:
An online tool that also comes with a desktop download
Compatible with both macOS and Windows
All-in-one feature for digital publication
Priority support on the starter plan
Excellent zoom responsiveness on desktop
Cons:
Expected better with the mobile version
Starting price is high for beginners
Pricing
Besides, you can also install 3DIssue software on additional systems on both Professional and Enterprise plans.
Pricing details upon quote.
11. 

Publuu

 – Best starter plan with rich features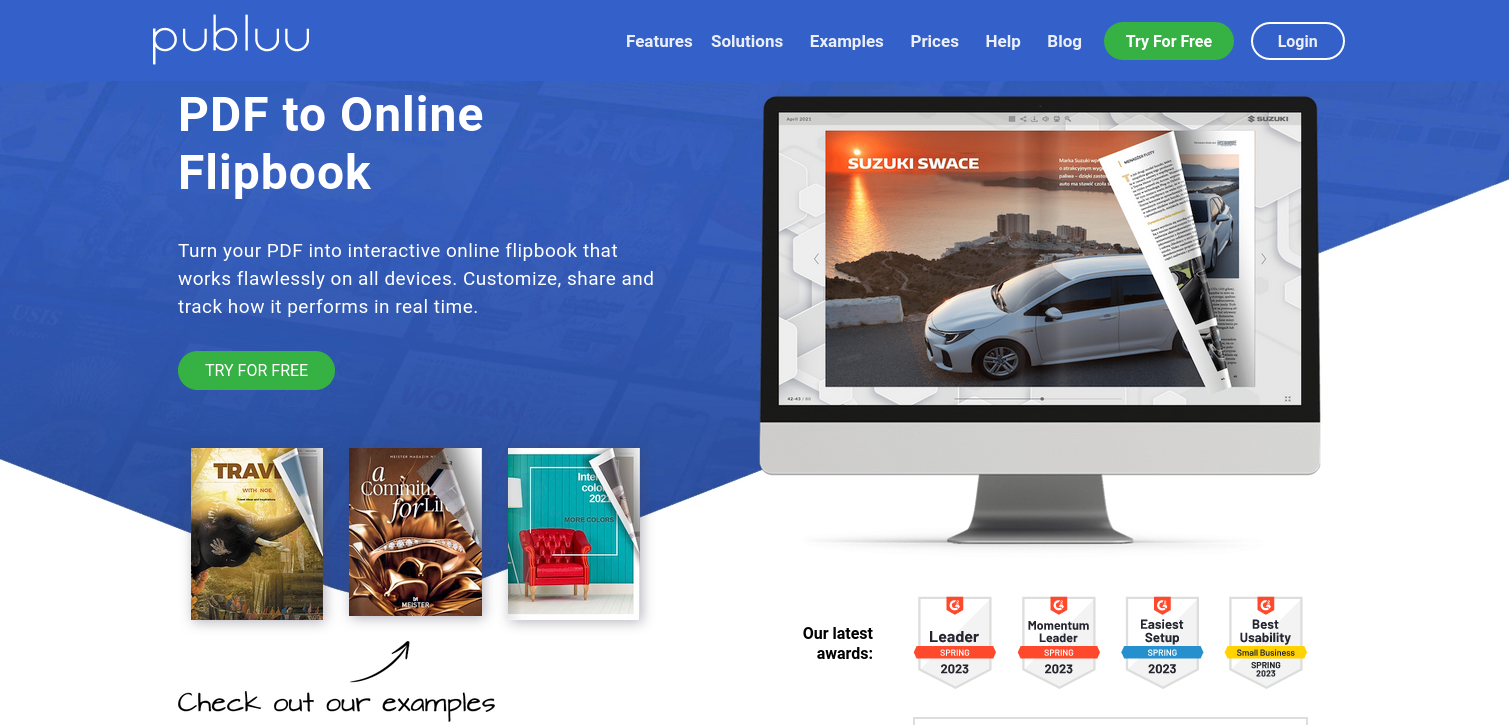 No creative software can be perfect. But a plan can be.
All these flipbooks have a distinguishing feature set, pricing, and purpose.
None offered a perfect pricing plan. A plan so perfect that a newbie publisher could only dream of.
But then, there is Publuu.
One of the best tools to create flipbooks that I can blindly recommend to indie publishers. To be honest, most of you won't really need to look beyond Publuu's Basic plan.
What's beyond that?
A rather expensive plan with features meant for heavy-duty publishers.
But I bet at some point in your digital publication journey, a monthly fee of $5 would feel nothing less than a steal. I mean, the fee is quite pricey on Optimum and Professional plans.
So for starters, the basic plan is the real deal. You can find every necessary tool under your tight budget.
Platform support: Web-based flipbook maker.
UI capability: The quickest flipbooks to load on mobile devices. Lacks a zoom button, though. So you need to pinch-zoom for bigger texts. Even the notes option missing on mobile, which you can find on the desktop.
Value for money: Huge price difference between Basic and Optimum. But for most, the Basic plan does the job.
Support: Good technical support, live chat.
Publuu Key Features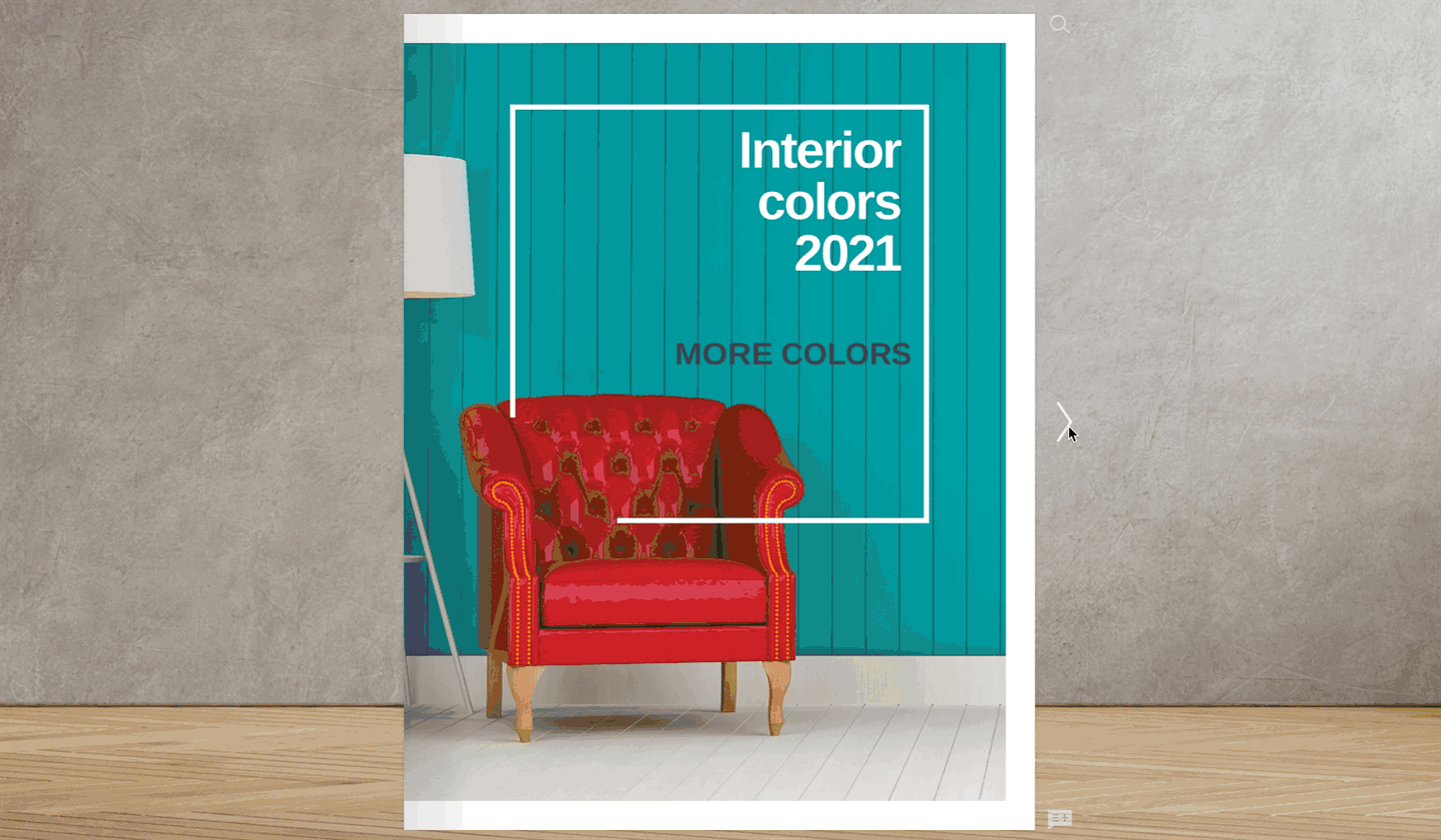 What does Publuu offer on a free version?
No free plan available. But you can register for a 14-day free trial and try every single feature Publuu has to offer.
What does Publuu offer on a paid version?
Unless you are something of a content mill, features like custom domain, lead forms, or analytics are the least of your concerns. In that case, the Basic plan is the best choice for you.
Else, go with the Optimum plan if you're looking for:
password protection,
protection from unauthorized sharing or downloads,
monitoring your flipbook's real-time performance with link tracking and stats,
and, some more flipbooks that you can store on the cloud.
Bothered by the storage size, number of tracking links, and the lack of Google Analytics and Virtual Bookshelf?
The professional plan has them all. But it's way too pricey for small publishers.
Overall, with features like multimedia editor, template customization, interactive elements, and social sharing, most Basic users would be happy to stick with Publuu for a good amount of time.
Publuu Pros and Cons
Pros:
Basic plan offers great features at an affordable pricing
Extensive customization option for all plans
Custom branding and built-in lead generation form
Ability to add private notes in flipbook
Cons:
The number of flipbooks and storage size is very low on the Basic and Optimum plan
Pricing
If you're looking for a Professional plan, we recommend you go with the Annual plan due to the huge price difference from the monthly fee.
12. Issuu – Best for Premium Digital Magazines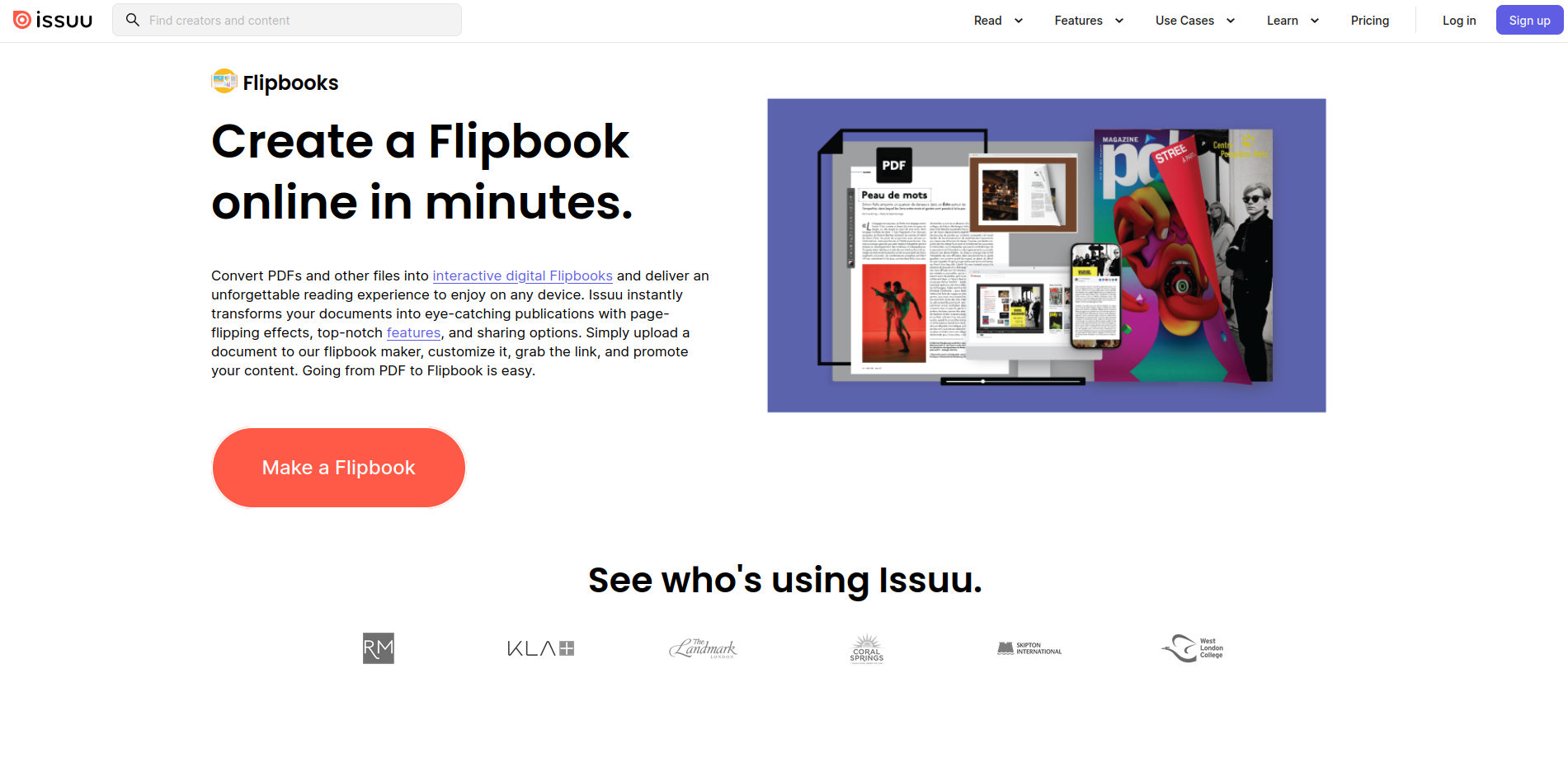 Picture books are just amazing.
Just like how you grab a travel magazine. That lures you into its beautiful landscapes.
As you flip one page after another. While thinking of getting there someday.
The reading experience on Issuu, moreover, makes the level of engagement even better.
But how?
By making travel enthusiasts put their vacation at the top of their bucket lists.
And so you can do with e-commerce business by making virtual demos, instead of displaying just product images.
Not to ignore fashion and lifestyle. Where your readers would not just see the seasonal trends in pictures. But get an immersive view in the form of GIFs, videos, and sliders.
They all come at a price, however. With a Starter plan at $9/ month, you may not enjoy everything Issuu is capable of.
Like marketing campaigns, video embeds, download access for your users, etc. They all are missing. Even those annoying ads can't be disabled.
But nothing to worry about when you're on the Premium plan. An ideal choice if you're looking to scale your digital publishing business.
And hey, did I mention you can read multi-niche articles on its site as well?
Platform: Web-based flipbook platform.
UI capability: Good on desktop, great on mobile. However, while reading on iPad, touch response is often inconsistent.
Value for money: May not be a good choice if you go with the starter plan. But the Premium plan which is almost double the price is definitely worth the money.
Support: Live chat and email.
Issue Key Features
What does Issuu offer on a free version?
There is almost nothing on the free plan. Just a few simple file conversions, uploads, and social sharing features.
However, you can go for a 14-day free trial to try out some amazing features of the Premium plan.
What does Issuu offer on a paid version?
The premium plan offers you the best value if you subscribe on an annual basis.
You can upload and publish an unlimited number of flipbooks.
Each flipbook you upload can have up to 5000 pages.
Issuu features one of the best brand kit customizations that can help you reflect your business's personality via flipbooks.
Comprehensive stats to help you understand your potential customers.
Embed videos, GIFs, and high-definition images to enrich your editorial advertisement.
Ability to sell your subscriptions or products using dynamic visual presentation within the flipbook.
Issuu Pros and Cons
Pros:
Upload and publish unlimited documents
Extensive customization and multimedia features
Comprehensive stats and insights
Seamless integration with InDesign
Cons
Too fewer features on the Starter plan. No ad-free as well, which is available on Premium plan.
Pricing
If you're a professional creator, we recommend you pick a Premium plan to get the best tools to create flipbooks.
And if you're currently a student, you can claim a free 1-year Issuu Starter plan.
Final words
That's all for the 12 best tools to create flipbook.
Besides making the flipping sound, your flipbook can be the voice of your brand.
Besides converting a PDF file into a flipbook, it can turn your viewers into your fan.
You can be your own publisher. While you embed a nice digital Bookshelf on your website. And let your viewers get the experience of visiting a digital library.
I bet this one will not collect dust.
Your readers will not just read. But engage in the experience of the multimedia fest. That can take your digital publication to the next level.
Brand marketing, e-magazine publication, fiction authoring, e-newspaper, or journal – no matter what your purpose is.
Your choice of flipbook is going to fill the gap in your digital publication and content marketing efforts. While giving you an edge over your competitors.
One last request – don't watch those lame videos explaining content marketing is dead.