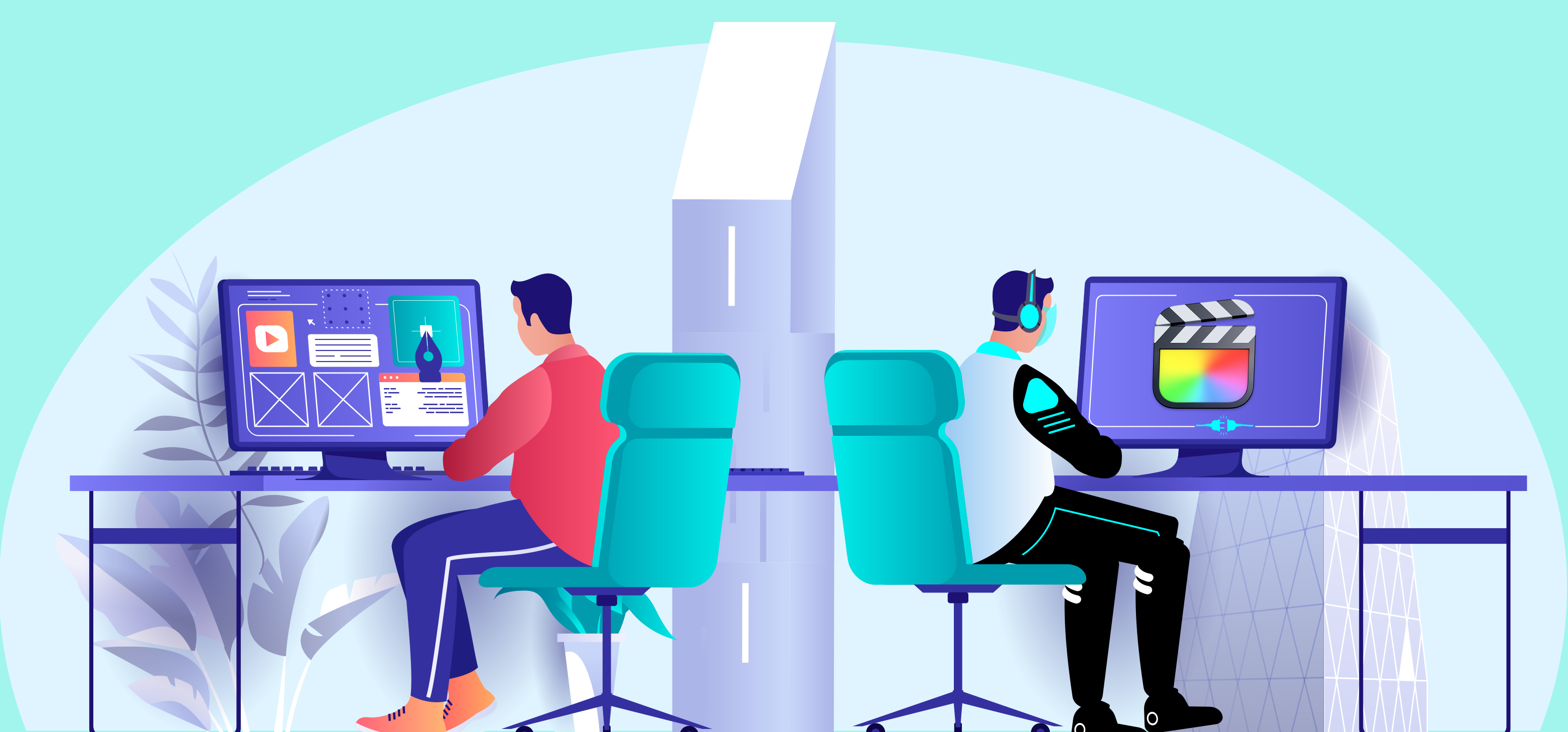 Final Cut Pro (FCP) has all the essential features a professional video editor tool typically should have.
Still, like every software, FCPX also has its strengths and weaknesses.
While you can easily survive on its in-built functions, you'll eventually need third-party plugins as you begin to work on complex projects.
Here, I have put together the 15 best Final Cut Pro plugins most professional video editors use.
MotionVFX is one of the popular plugin providers that features a diverse range of add-ons and templates for Final Cut Pro.
One of its best-selling products is mFilmLook, which is an all-in-one color grading tool to get a high-quality cinematic look.
You'll have access to a large collection of customizable presets, a color grading control panel, and much more. There's even a lens flare option to add a dramatic effect.
This plugin can transform bland footage into professional-level video.
If you frequently create content for emotional marketing campaigns, mFilmLook is an ideal choice for you.
Key Features
Easy to use
LUT presets
Exposure control
Lens flares, lens blur, and anamorphic effect
Grain refining option
Pricing
MotionVFX offers the mFilmLook plugin for $129.
TrackX is a simple yet powerful tool that allows you to attach text or graphics to a specific object in your video. It is one of CoreMelt's flagship products powered by award-winning tracking tech that delivers a smooth result.
With TrackX, you can tag a person in motion, replace a part of the screen, and add multiple layers for complex animation effects. It is incredibly easy to use and additionally offers preset flares to level up your video.
If you regularly shoot walk-through videos or sports events, you'll love TrackX.
Key Features
Standard text and graphic tracking
Screen replacement feature
Flare presets
Pricing
CoreMelt's TrackX product costs $100.
Alex4D is a website run by a freelance motion graphic designer who generously contributes to the video editing industry with FCPX plugins and templates. Most of its products are free and worth checking out, but his transparent blur tool is particularly special.
The transparent blur plugin is a part of the Alex4D blur pack that adds a vinyl-like strip you typically see in interview videos.
It provides a semi-transparent overlay that creates a background for your text to draw your audience's attention to the written content. It refines the clip to make your video appear more professional.
I recommend exploring the entire Blur pack to get versatile effects.
Key Features
Adjustable glass strip
Background exposure controls
Animated text
Pricing
It is free to use.
Ripple is widely famous for its training videos that offer tricks and tips on editing and after-effects. But apart from the tutorials, it shares a set of free and paid live Ripple plugins, and one among them is TimeWraps.
Ripple TW is an after-effect tool that consists of six time-manipulating presets to create a motion trail. It runs a repetitive pattern that results in a faded chain that follows the subject wherever they go.
The effect appears similar to a ceiling fan turned on in slow mode.
If you want to add drama to a scene, go for Ripple TW. It shares five standard templates.
Key Features
Motion blur
Echo and trail effect
Super Strobe
Time blend
Pricing
Ripple TimeWarps plugin is free.
Some might consider Mosaic an overindulgence, given the price, but those who often create action videos will find this plugin incredibly useful.
Mosaic is a product of YanBox that offers multiple block art effects, including pixel texturing, adaptive tiling, and custom styles.
It creates a texture on your video that reminds you of a futuristic film scene. You'll find several presets to get you started with a set of controls to customize the look.
Additionally, you can import any image or pattern and turn it into a template.
Key Features
Flexible control actions
Adjustable tiling
ASCII Effects
Support multiple formats
Pricing
Mosaic might cost you approx $300. It's incredibly expensive, I admit, but its features seem worth the price.
Color Finale 2 is a color grading plugin that offers you an advanced toolkit and several cool features.
You'll find the basic color correcting controls and exposure adjustments in the panel.
Apart from these, it shares a layer panel to get quick access to functions like a color wheel, curves, and HSL masks. The layer panel additionally allows you to create separate folders for adjustment layers.
One interesting feature of Color Finale is mask tracking. The action isolates a part of your video and applies edits to that particular area only.
Color Finale 2 is ideal for professional editors who do in-depth color grading.
Key Feature
Color correcting bar
Layer panel
HSL masks and shape masks
Mask tracking
Group sync—to apply one adjust overall clips
Pricing
Color Finale 2 offers three versions between $50 to $100. 
Ryan Nangle is a filmmaker and sells an extensive collection of budget-friendly transition plugins on his website.
The transition bundle pack is one of his top products, containing all the effects Ryan Nangle has ever created for FCPX.
You'll get access to about 600 transition templates, including target zoom, TV glitch, to rotation. Besides, you'll receive several sound effects.
It is remarkably convenient and saves you tons of money you'd otherwise have spent buying individual add-ons.
Check out his tutorials to learn more.
Key Features
A diverse range of presets.
24 free sound effects.
Compatible with large 4K HD videos.
Pricing
Ryan is offering the transition bundle for $270.
Neat Video is a noise cancelation plugin that reduces the grain from the screen.
Video distortion is a common problem with the footage, particularly when it is taken in low light. It takes a sample of a plain area with lots of noise to understand the level of work needed and instantly applies the filter.
As a result, the random pixels that usually make a video look poor in quality disappear, and your image looks cleaner.
If you regularly edit moderate-quality videos, this plugin will come in handy.
Key Features
Auto noise profiling
Quick processing
Build-in preview
Easy integration
Pricing
Neat Video charges different amounts depending upon your editing software. For FCPX, the price of the plugin is $75.
Flicker Free is a useful plugin for those who create timelapse and slow-motion videos.
Typically, when you shoot in time-lapse mode, the change in exposure creates jerky motions or flares that afterward make your videos appear slightly rougher. Flicker Free removes those irregular movements and refines workflows.
It offers several presets to fix various types of flickers, such as screen rolling bands, fluorescent lights flares, or slow-motion halo. It additionally detects blurry subjects and repairs the quality.
Key Features
Over dozen de-flickering actions
Intuitive interface
Adjust moving subject blur
Fix old footage exposure
Pricing
Flicker Free is a product of Digital Anarchy and costs $150.
mVertical is a basic plugin offered by MotionVFX, which fits your vertical videos to the landscape size or adjusts to your screen.
It offers three options to change the background appearance.
You can clone the original source, increase the blurring, or turn it into a mirror effect. It has a decent control panel to scale and modify the look to your satisfaction.
mVertical is ideal for beginner editors who are just getting familiar with Fina Cut Pro and prefer to use a plugin to save time.
Key Features
Drag-and-drop action
Cloning, blur, and mirror effect
Extensive control panel
Pricing
MotionVFX offers mVertical for free.
Slice Pop is a split-screen plugin that contains 160 fun templates to pop up your video and grab your audience's attention.
It is easy to use and quick to apply. It offers a set of customization actions to change the color of split lines, adjust their size, and adjust their position.
You can spice up your video with built-in animation effects and match them to your brand color.
Slice Pop is a great option for solopreneurs with minimal editing skills.
Key Features
A vast range of customizable split-screen templates
User-friendly interface
Animation and other video effects
Support community
Pricing
Slice Pop charges $100 for a pack that includes 160 templates, ten additional free split screens, and community access.
CrumplePop EchoRemover is an audio refining plugin that temps down any echo recorded in your footage.
If you've ever shot a video in an empty room or large hall, you must have noticed your voice usually reverberates around in the background and gets captured in the recording.
The EchoRemover provides a control panel to manually adjust the sound and fine-tune your audio.
This plugin is one of the essential tools you'd need to edit interviews or explainer videos.
Key Features
Reduce echo
Advance adjustment functions, including strength, knob, and output level control
Information button to show each action function
Pricing
CrumplePop EchoRemover will cost you $100.
FxFactory's Animated Text is a title pack consisting of over 200 presets and several custom features.
You'll find 14 categories for text manipulation, including blur, bounce, flicker, and speed effects. You will also be able to enhance your title by attaching a long shadow, using text as a mask, or adding a 3D effect.
It allows you to move, scale, and position the title to your satisfaction. Take a free trial to explore it.
Key Features
200 title animation templates
Advance action including mask, 3D extrude, and glow
Color and text customization
Pricing
You can buy an Animated Text bundle for $50.
The Ultimate Graphics Pack is an animation plugin that comes with tons of customizable presets and several transition templates.
Most of the presets are overlays, but some of them are designed as entire clips you can use for short social media videos.
The graphic collection is divided into 22 categories consisting of elements like 3D devices, backgrounds, and call-outs.
For example, there's an option for bubble message animation you can insert to your clip to reveal the text conversations between friends or add an infographic slide to share facts.
Overall, it's an extremely useful tool and worth exploring.
Key Features
Simple drag-and-drop function
Over 555 graphics elements
Customizable templates
Transition presets
Pricing
The price of Ultimate Graphics Pack is $40.
Red Giant Complete is an all-in-one toolkit that contains a set of plugins to create cinematic videos.
You'll find color grading software with Hollywood-inspired preset palettes to give your video a blockbuster movie look. You'll get noise cancelation and artificial grain textures tools that allow you to both add and remove textures.
You'll additionally receive separate 3D effects and transition tools.
The suite even shares audio/video syncing features.
Suffice to say it's a power-packed suite. If you prefer a complete filmmaking editing bundle, try Red Giant.
Key Features
Cinematic color grading
Denoiser software for noise cancelation
Grain texture
3D effects and transitions
Audio syncing
Pricing
Red Giant Complete is a subscription-based plan and charges €57 per month.
Final Cut Pro is a widely used video editing software and has literally tons of FCPX plugins, offering the best value for your money.
However, since it's nearly impossible to explore all, I picked out the best plugins that are either famous for their fantastic features or have a good public opinion.
Hope you found the article informative.