Mark Cuban is an American entrepreneur, investor, proud billionaire, and someone who never stops hustling.
He is the owner of the NBA's Dallas Mavericks, co-founder of HDNet, and a founding partner at AXS TV. Cuban also started and sold a handful of successful companies, the most notable ones being MicroSolutions and Broadcast.com.
He is also a "shark" investor on the ABC reality television series, Shark Tank.
Mark Cuban is known for his bluntness and his no-nonsense attitude, which has made him one of the most popular figures in business.
Here are 16 life lessons and pieces of advice from Mark Cuban so that you can act better, think smarter, and hustle harder.
1. The Mission is Important
"I'm all for capitalism at its purest, but it requires capitalists acting like human beings first. If they don't, the cost of health care goes up for everyone to the point where we can't afford insurance and people die or receive inadequate care."
In one of his tweets, Cuban said that empathy arbitrage cannot be a pricing strategy.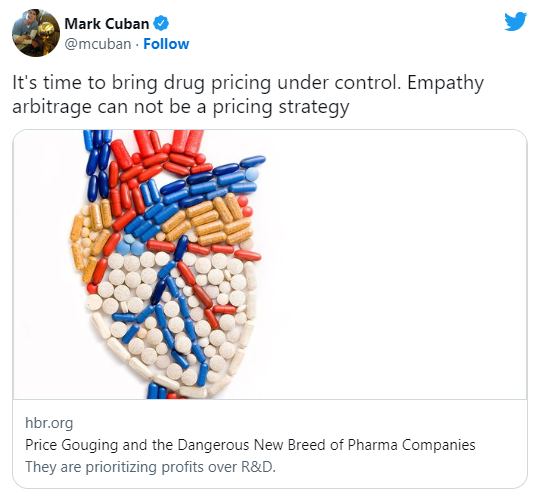 What he meant by this is that capitalists should not take advantage of the fact that some people are more desperate than others.
For example, if you are the only hospital in a rural area, you should not charge exorbitant prices for your services just because people have no other choice.
Instead, you should charge a fair price that reflects the quality of your services.
And that is the main reason Cuban and his team started Cost Plus drug company, where they add sell generic drugs at a fairly low price. For instance, a drug named Imatinib which is a cancer drug is sold at a retail price of $2502.50 while Cost Plus sells the exact medicinal drug at $14.40.
Huge difference!
2. Know your industry inside out
According to Mark Cuban, one of the most important things you can do is to become an expert in your industry.
Knowing your industry not only gives you a competitive edge but also helps you make better decisions.
It will help keep you and your company at least a couple of steps ahead of the competition. Cuban says – "Sweat equity is the most valuable equity there is. Know your business and the industry better than anyone else in the world."
3. Don't start a business with an exit strategy
"Don't start a company unless it's an obsession and something you love. If you have an exit strategy, it's not an obsession."
Many entrepreneurs start businesses with the sole intention of selling them off for a profit.
However, Mark Cuban believes that this is the wrong approach and that you should never start a business with an exit strategy in mind.
He says that if you're only focused on making a quick buck, you're more likely to make decisions that are not in the best interests of the company.
When Mark Cuban started Broadcast.com, he had no intention of selling it. He was passionate about the business and wanted to grow it into a large and successful company.
And that's precisely what he did. In 1999, Broadcast.com was sold to Yahoo! for $5.7 billion (It was the most expensive acquisition Yahoo ever made).
4. Work ethic is everything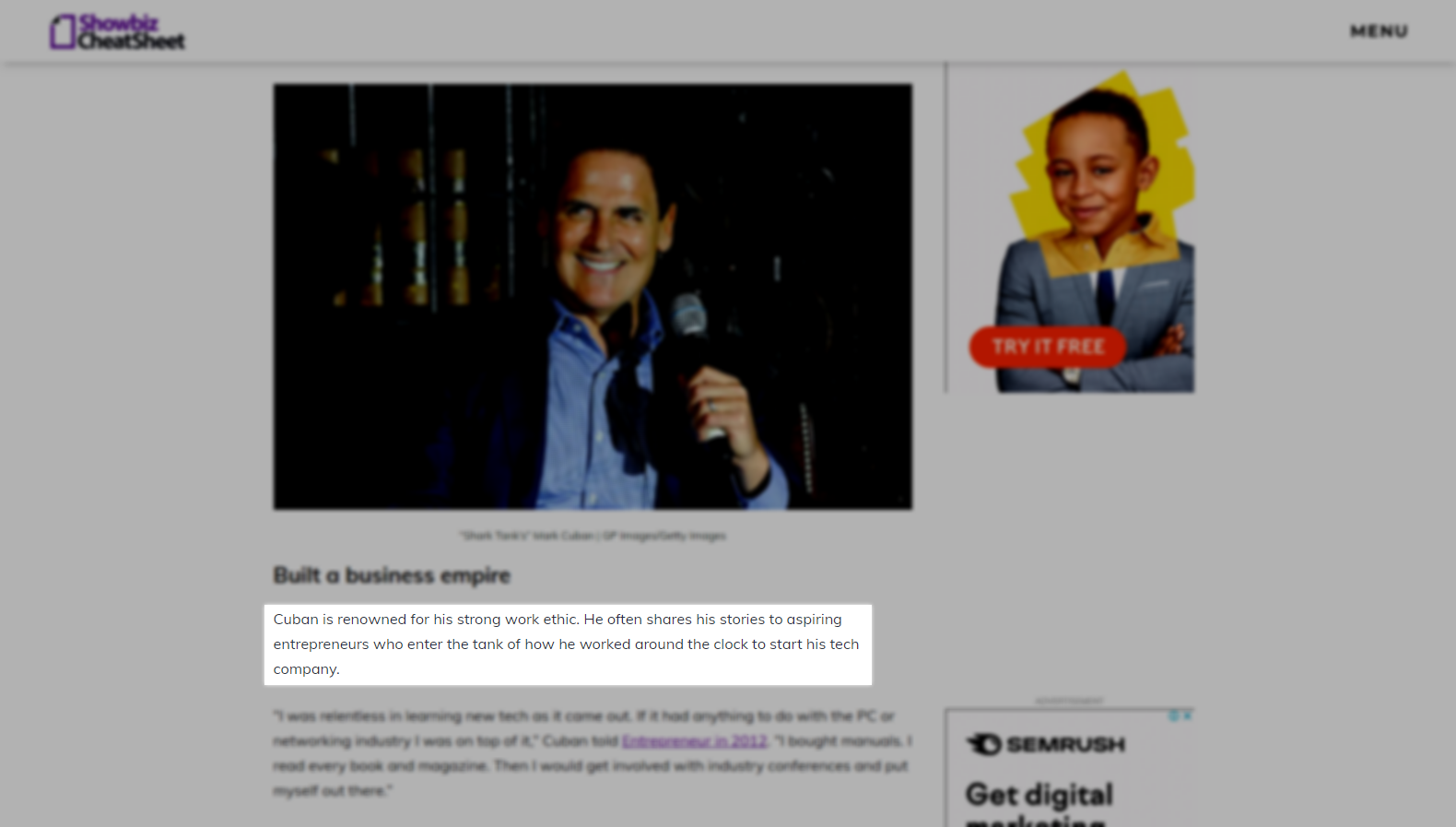 "It's not about money or connections. It's the willingness to outwork and outlearn everyone. And if it fails, you learn from what happened and do a better job next time."
In Mark Cuban's opinion, the most important predictor of success is work ethic. For him, work ethic is everything.
He attributes much of his success to the fact that he is willing to outwork everyone around him.
This dedication has paid off in a big way, making him one of the most successful entrepreneurs of our time. Cuban is proof that if you're willing to put in the hard work, you can achieve anything you set your mind to.
In today's competitive world, it's more important than ever to have a strong work ethic. If you want to get ahead, you need to be willing to put in the extra effort.
Whether it's working longer hours or taking on more responsibility, those who are willing to work hard will always find success. Mark Cuban is living proof of that.
5. Love what you do or don't do it
"Find something you love to do. If you don't make money at it, at least you love going to work."
It's easy to see why Mark Cuban would say this. After all, he's built his entire career around his passions.
But what many people don't realize is that Cuban's advice applies to far more than just businesspeople.
If you want to be happy and successful in any area of your life, you need to find something that you love to do and make it your career.
Too often, people choose a job or a path based on money or prestige instead of passion. As a result, they end up stuck in a job they hate, feeling unfulfilled and dissatisfied.
If you're currently in this situation, it's not too late to make a change. Find something that you're passionate about and go after it with everything you've got.
6. Sales cures everything
As a well-known entrepreneur and investor, and the owner of the NBA's Dallas Mavericks, Cuban is a firm believer in the power of sales.
Cuban believes that sales is the key to success in any business venture, and he has built his career on this principle.
Cuban has said that sales is the most important skill for entrepreneurs, and he teaches this to his children.
Sales is also a key ingredient in Cuban's success as an investor. He looks for companies with strong sales teams, and he has made some of his most successful investments in companies with great sales records.
If you're an entrepreneur or investor, Cuban's advice is worth taking to heart. Remember, sales is the key to long-term success in any business venture you're involved in.
7. You only need one home run
"Doesn't matter how many times you fail; you only have to be right once."
Just think about it. Any successful person has had their fair share of failures. It's inevitable.
What separates successful people from the rest is that they learn from their mistakes and they keep going.
They don't give up after one failure. They know that it only takes one success to outweigh all of the failures.
And so, they keep pushing forward until they find that one success. So if you're feeling down after a setback, remember that you only need to be right once. Keep trying and eventually, you'll find your way to success.
8. Business is a sport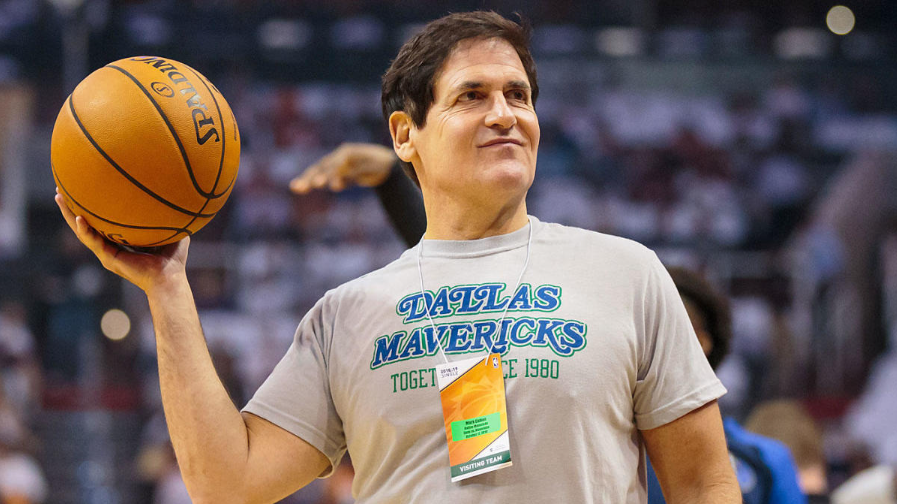 "The thrill of victory in business blows away the thrill of victory in sports. Business is a sport 24X7X365."
In a recent interview, billionaire entrepreneur Mark Cuban made an interesting analogy between businesses and sports.
He argued that, just like athletes, businesspeople need to be constantly striving to improve their performance.
They need to be willing to put in the hard work required to stay ahead of the competition.
Additionally, they need to have a game plan and know when to make adjustments. Finally, they need to be able to take risks and capitalize on opportunities.
Cuban's analogy may not be perfect, but it does highlight some important similarities between businesses and sports, and who knows, that can be one of the reasons he bought the Dallas Mavericks, a basketball team.
9. Embrace getting a 'no' from a lot of people
"Every no gets me closer to a yes."
Cuban believes that the more times you're told "no," the closer you'll get to hearing a "yes." And there's actually some science to back up his claim.
Studies have shown that people who are rejected are more likely to persevere and eventually achieve their goals (Source).
So, if you're facing rejection, don't be discouraged. Embrace it and use it as motivation to keep going. Remember, every no gets you one step closer to a yes and that yes can be a stepping stone to success.
10. Help the community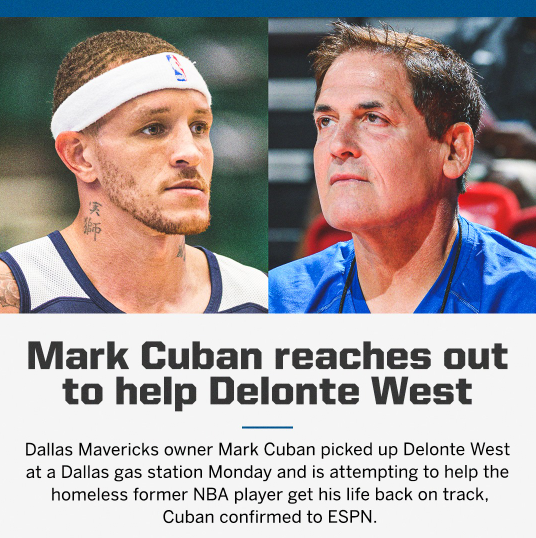 Mark Cuban is also well-known for his philanthropy and his commitment to giving back to the community.
According to him, it's not just about writing a check or making a donation. It's about getting involved and actually making a difference.
He's also been a big supporter of public schools, donating millions of dollars to schoolchildren in need.
In Cuban's view, helping the community is about more than just writing a check; it's about getting involved and actually making a difference.
Moreover, he established the Mark Cuban Foundation in 2003 in Dallas, Texas. The purpose of the foundation is to promote education and help those in need.
11. You can only control your efforts
There is this wise saying in Stoic philosophy that goes: "You can't control the direction of the wind, but you can adjust your sails."
In other words, you can't control everything that happens to you, but you can control how you react to it.
This is something that Mark Cuban has taken to heart. He knows that there are things beyond his control, but he also knows that he can only control his efforts.
And so he focuses on doing the best he can with what he has and making the most of every opportunity.
This is the main reason why he always tries to outwork his competition. He knows that if he gives it his all, then he's done everything within his control and he can't ask for more than that.
12. Stay away from unnecessary loans
"The greatest obstacle to destiny is debt; both financial and personal."
Mark Cuban rightly mentioned that If you take a loan, you are no longer the boss, and that's quite true.
When you take out a loan, you're putting yourself in a position of debt and dependence. According to Mark Cuban, this is a dangerous position to be in because it means you're no longer the boss.
Instead, you're answerable to the lender and you have to make decisions that are in their best interests, not yours.
Of course, there are some situations where taking out a loan is unavoidable. But if you can, it's always best to avoid them.
According to Mark Cuban when starting a business, try to start a business that can be started with zero capital or bootstrapping where the majority of your investments come in terms of your efforts and hustle.
13. People pay for products that minimize resistance
According to Cuban, if your products or services eliminate or lessen the buyer's resistance, you have a much better chance of succeeding.
This is because people are lazy by nature and they will always gravitate toward products or services that make their lives easier.
For example, people are more likely to buy a product that requires no assembly than one that requires hours of assembly.
That is why it is quite likely for you to buy a product from Amazon with one click rather than going to a brick-and-mortar store.
14. Fewer options = more sales
"The last thing you want is for customers to have so many options that they become paralyzed by indecision."
It's a well-known fact that people like having options. But Mark Cuban says that too many options can truly be a bad thing.
This is because when people have too many options, they become paralyzed by indecision and they end up not making any decisions at all.
Cuban's advice goes against the conventional wisdom that more choice leads to more sales.
However, his comments make sense when you consider the fact that humans are notoriously bad at making decisions.
By narrowing our options, we can eliminate much of the stress and anxiety associated with decision-making.
As a result, we're more likely to make a purchase. So next time you're trying to close a sale, remember Cuban's advice: less is more.
15. Diversification is for idiots
As controversial as it may sound, Mark Cuban believes that diversification is for idiots.
He says that the only way to make big returns is to put all your eggs in one basket and then watch that basket very closely.
Of course, this is easier said than done. It's natural to want to hedge your bets and diversify your investments.
But Cuban's point is that you're never going to make life-changing returns by spreading your money around.
"Diversification is for people who don't know what they're doing," Cuban has said. "When you diversify, you're giving up returns for the sake of stability."
In other words, by spreading your money around, you're essentially guaranteed to earn lower returns. So if you're going to invest, Cuban says you might as well go all in on something you believe in.
16. Do not let the haters get to you
No matter how successful you become, there will always be people who will try to bring you down.
When you're pursuing a new business venture, there will always be people who doubt your ability to succeed.
If you let their skepticism get to you, it will only undermine your confidence and discourage you from taking risks.
Instead, you need to stay focused on your goals and believe in yourself. Only then will you be able to achieve your dreams.
Conclusion
Mark Cuban is one of the most successful entrepreneurs and businesspeople of our generation, and he has plenty of life lessons and advice to offer.
While some of his tips are specific to the world of business, many of them can be applied to life in general.
So, the next time you're feeling down or doubting your ability to achieve something, remember Mark Cuban's sage advice. With hard work and perseverance, anything is possible.
With that said, I leave you with one of Cuban's most famous quotes:
"It doesn't matter how many times you fail. It doesn't matter how many times you almost get it right. No one is ever going to know or care about your failures, and neither should you. All you have to do is learn from them and those around you because all that matters in business is that you get it right once. Then everyone can call you an overnight success."