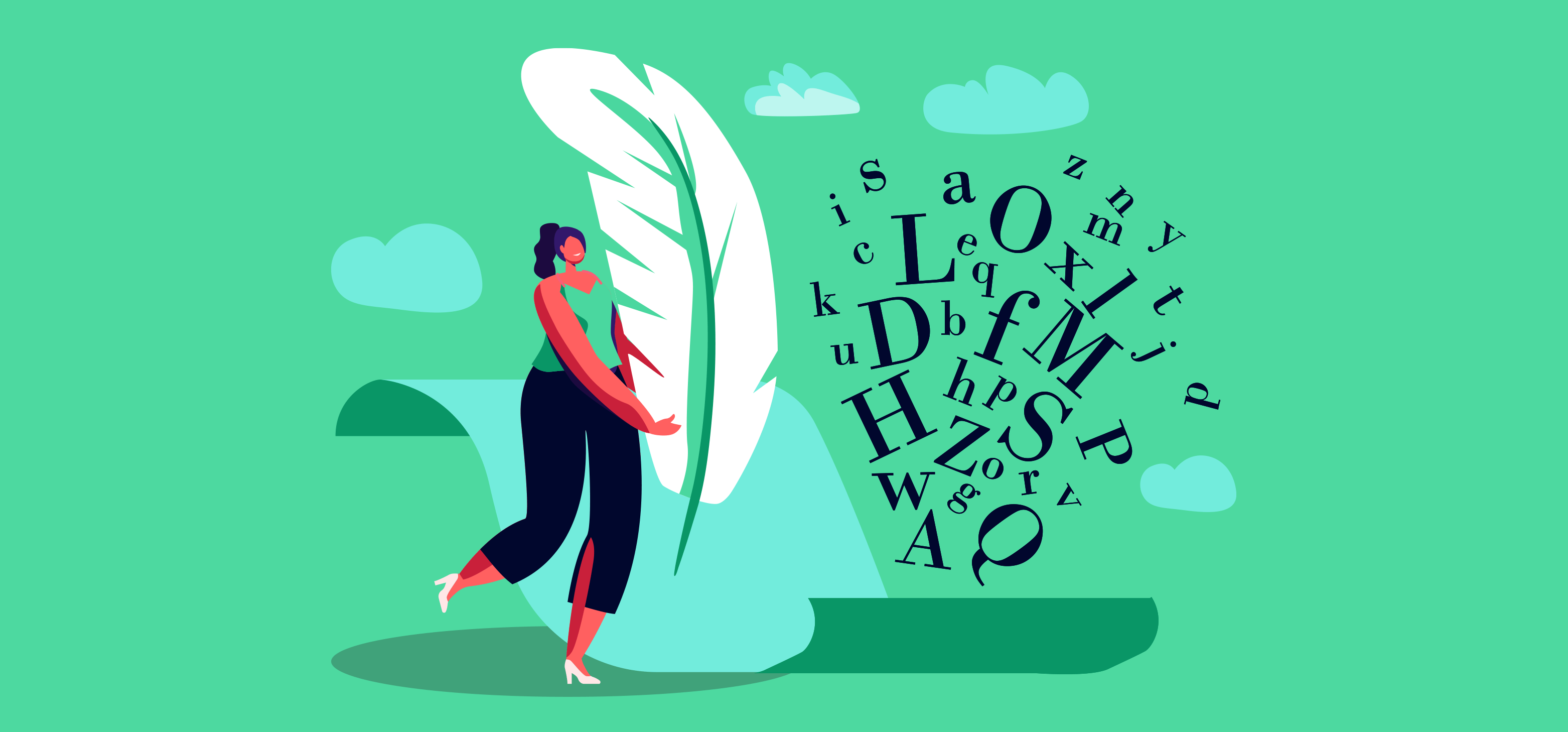 One of the famous quotes by Eleanor Roosevelt is, "No one can make you feel inferior without your consent."
This quote is about self-confidence and how others cannot control our emotions unless we allow them to.
It's a reminder to stay strong and confident in ourselves, regardless of what others may say or do.
Similarly, the best quotes are the ones that offer wisdom and inspiration, giving us a new perspective on life.
They are often timeless and can be applied to any situation.
Execution > Consumption
Reading and understanding these quotes is only the first step. You also need to apply their wisdom to make positive changes in your life.
Each quote has its own unique message that can offer guidance and inspiration.
But, ultimately, it's up to you to take that advice and make a real difference in your life.
Here are 175 of the most famous quotes of all time to take inspiration from:
1. "The best way to find out if you can trust somebody is to trust them."

– Ernest Hemingway.
2. "To love oneself is the beginning of a lifelong romance."

– Oscar Wilde.
3. "Don't walk behind me; I may not lead. Don't walk in front of me; I may not follow. Just walk beside me and be my friend."

– Albert Camus.
4. "Without music, life would be a mistake."

– Friedrich Nietzsche.
5. "What we think, we become."

– Buddha.
6. "The greatest glory in living lies not in never falling, but in rising every time we fall."

– Nelson Mandela.
7. "The way to get started is to quit talking and begin doing."

– Walt Disney.
8. "Your time is limited, don't waste it living someone else's life."

– Steve Jobs.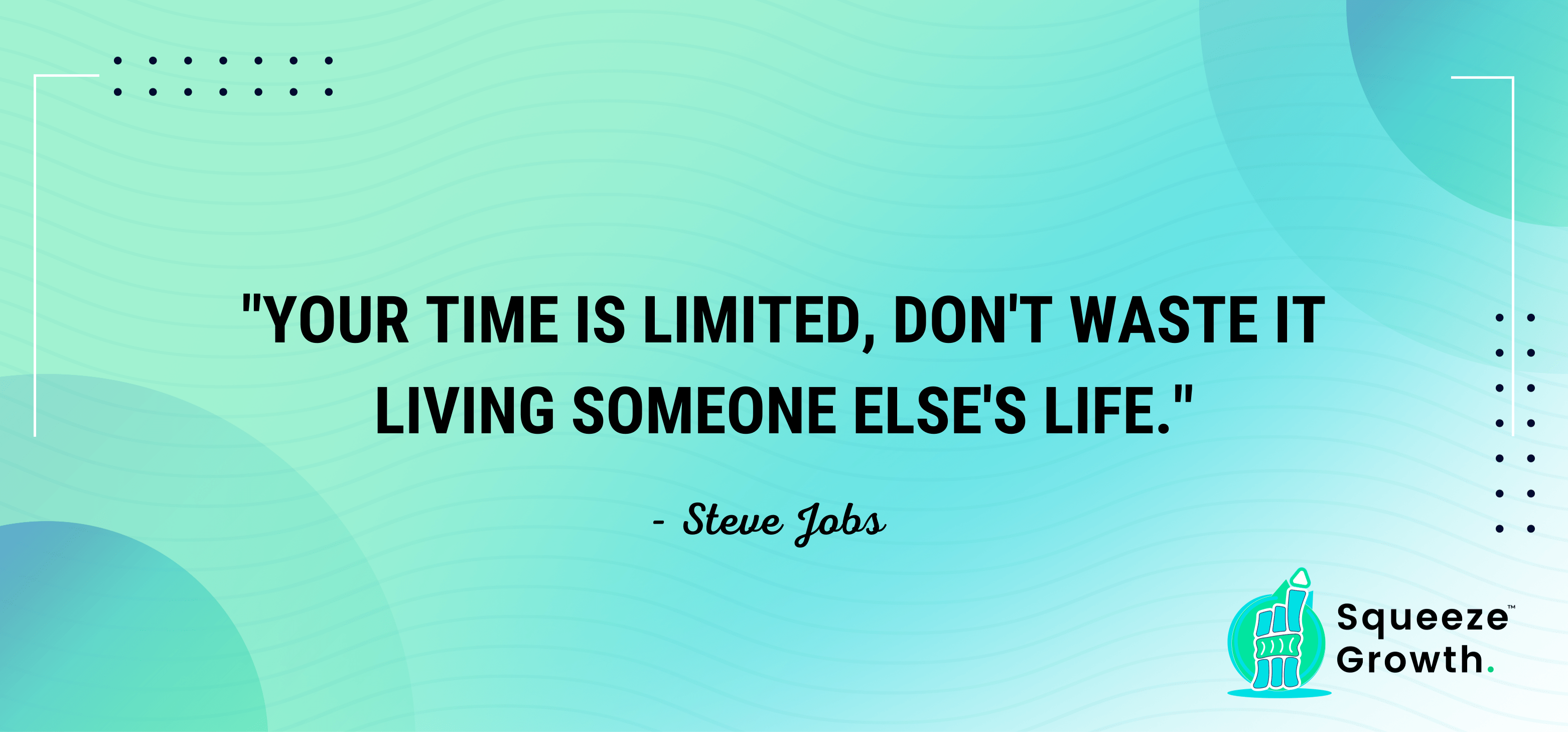 9. "If life were predictable it would cease to be life, and be without flavor."

– Eleanor Roosevelt.
10. "If you look at what you have in life, you'll always have more. If you look at what you don't have in life, you'll never have enough."

– Oprah Winfrey.
11. "The most important thing is to enjoy your life – to be happy – it's all that matters."

– Dalai Lama.
12. "Here's to the crazy ones. The misfits. The rebels. The troublemakers. The round pegs in the square holes. The ones who see things differently. They're not fond of rules. And they have no respect for the status quo. You can quote them, disagree with them, glorify or vilify them. About the only thing you can't do is ignore them. Because they change things. They push the human race forward. And while some may see them as the crazy ones, we see genius. Because the people who are crazy enough to think they can change the world, are the ones who do."

– Steve Jobs.
13. "Whether you think you can or you think you can't, you're right."

– Henry Ford.
14. "So throw off the bowlines. Sail away from the safe harbor. Catch the trade winds in your sails. Explore. Dream. Discover."

– Mark Twain.
15. "The best revenge is massive success."

– Frank Sinatra.
16. "A person who never made a mistake never tried anything new."

– Albert Einstein.
17. "The only way to do great work is to love what you do."

– Steve Jobs.
18. "If you want to live a happy life, tie it to a goal, not to people or things."

– Albert Einstein.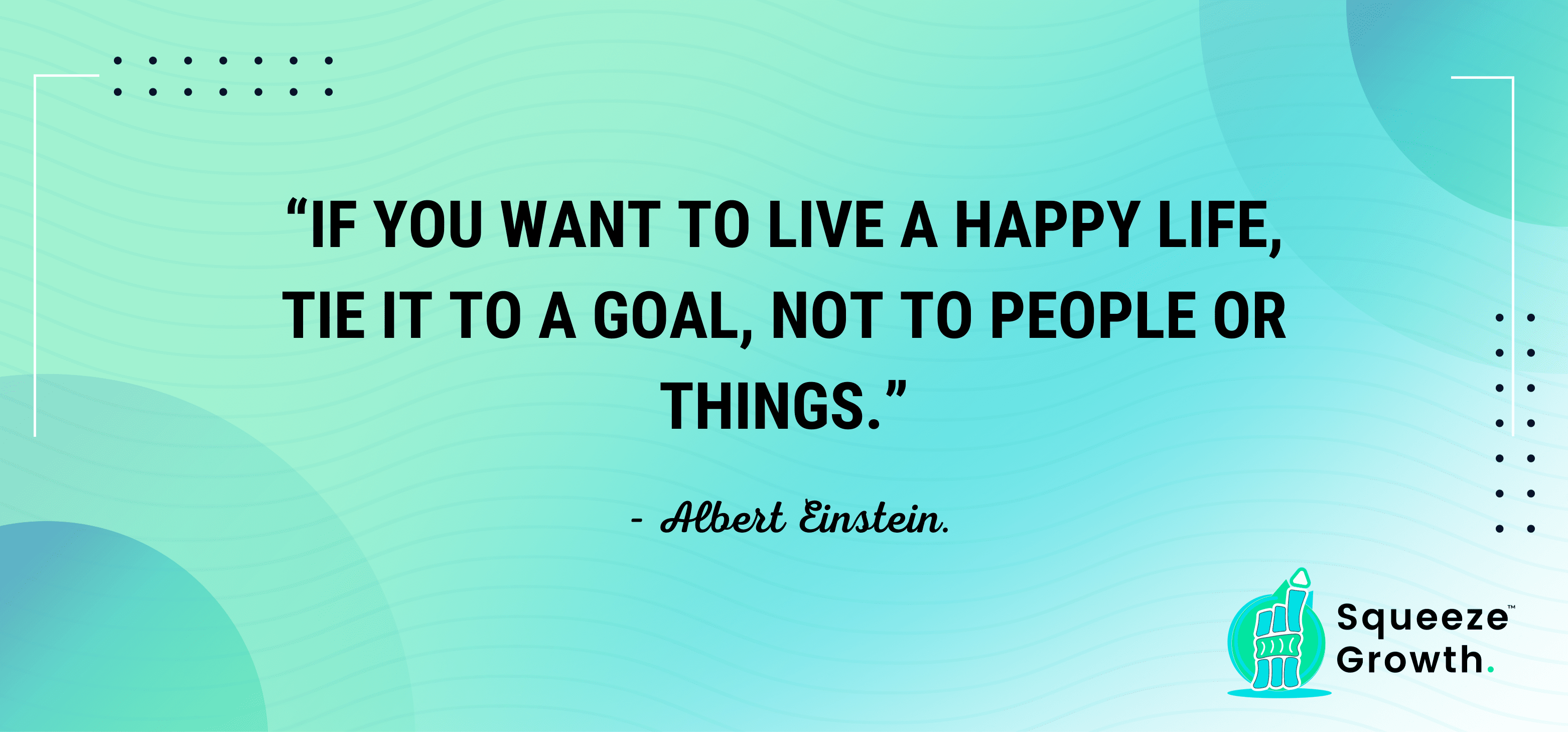 19. "I have learned over the years that when one's mind is made up, this diminishes fear."

– Rosa Parks.
20. "Remember that not getting what you want is sometimes a wonderful stroke of luck."

– Dalai Lama.
21. "You can't use up creativity. The more you use, the more you have."

– Maya Angelou.
22. "What you get by achieving your goals is not as important as what you become by achieving your goals."

– Zig Ziglar.
23. "We may encounter many defeats but we must not be defeated."

– Maya Angelou.
24. "The only limit to our realization of tomorrow will be our doubts of today."

– Franklin D. Roosevelt.
25. "We must accept finite disappointment, but never lose infinite hope."

– Martin Luther King Jr.
26. "Don't be afraid to give up the good to go for the best."

– John D. Rockefeller.
27. "I can't change the direction of the wind, but I can adjust my sails to always reach my destination."

– Jimmy Dean.
28. "Believe you can and you're halfway there."

– Theodore Roosevelt.
29. "To handle yourself, use your head; to handle others, use your heart."

– Eleanor Roosevelt.
30. "Too many of us are not living our dreams because we are living our fears."

– Les Brown.
31. "Do what you can, with what you have, where you are."

– Theodore Roosevelt.
32. "If you want to make your dreams come true, the first thing you have to do is wake up."

– J.M. Power.
33. "If your actions inspire others to dream more, learn more, do more and become more, you are a leader."

– John Quincy Adams.
34. "Leadership is not a position or a title, it is action and example."

– Cesar Chavez.
35. "The best leaders are those who listen to their inner voice and follow their heart."

– Unknown.
36. "The key to successful leadership today is influence, not authority."

– Ken Blanchard.
37. "A real leader faces the music, even when he doesn't like the tune."

– Anonymous.
38. "Leadership does not always wear the harness of compromise."

– Woodrow Wilson.
39. "Leadership is the art of getting someone else to do something you want to be done because he wants to do it."

– Dwight D. Eisenhower.
40. "There are three essentials to leadership: humility, a vision and perseverance."

– Unknown.
41. "The true test of leadership is how well you function in a crisis."

– Brian Tracy.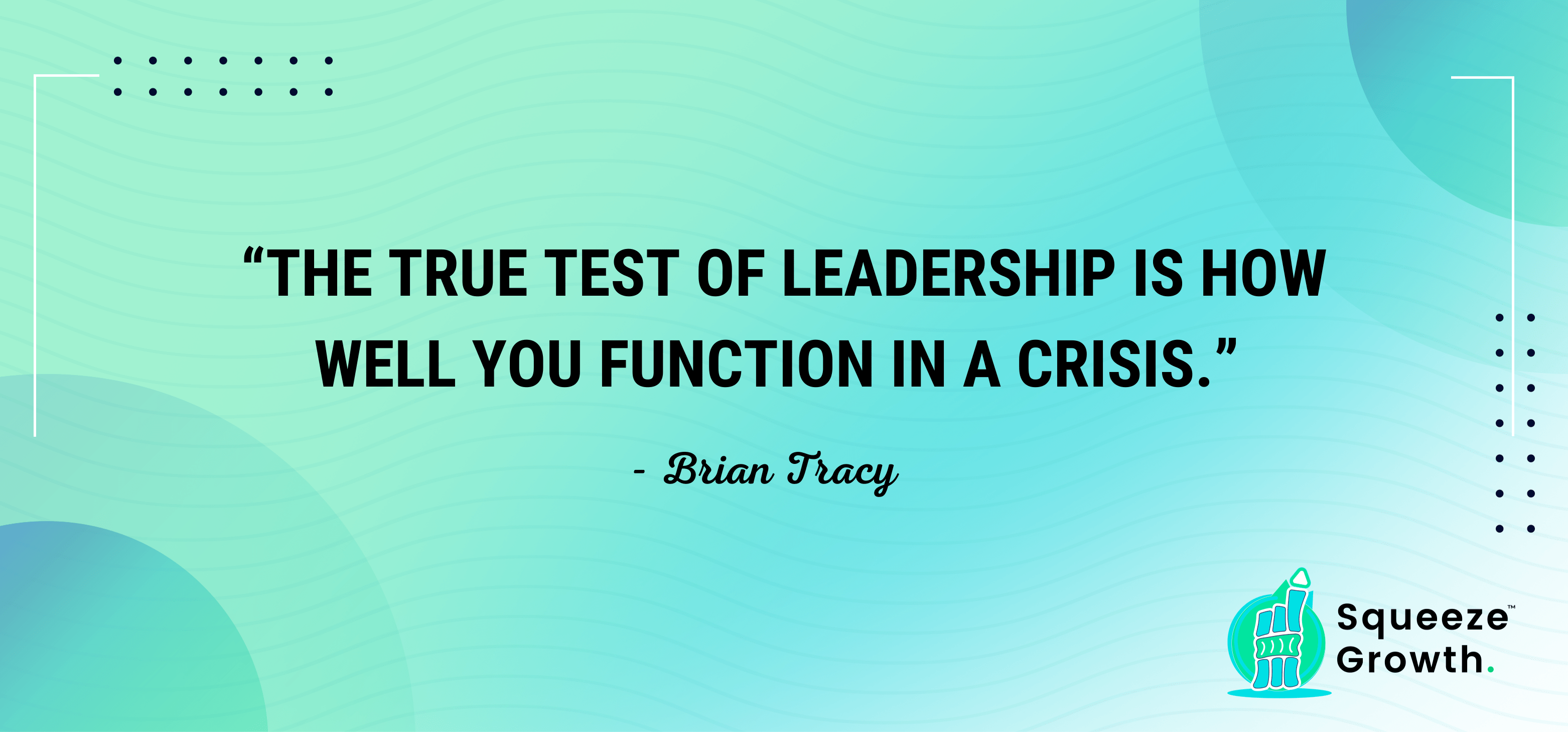 42. "A leader is one who knows the way, goes the way, and shows the way."

– John Maxwell.
43. "Leadership is not about titles, positions or flowcharts. It is about one life influencing another."

– John C. Maxwell.
44. "If you want to be a leader who is worthy of people's trust and respect, you must become a person of integrity."

– Brian Tracy.
45. "The speed of the leader determines the rate of the pack."

– Wayne Lukas.
46. "A good leader leads the people from above them. A great leader leads the people from within them."

– M.D. Arnold.
47. "As we look ahead into the next century, leaders will be those who empower others."

– Bill Gates.
48. "The growth and development of people is the highest calling of leadership."

– Harvey Firestone.
49. "True leadership cannot be awarded or conferred; it must be earned and achieved."

– Orrin Woodward.
50. "I am not a product of my circumstances. I am a product of my decisions."

– Stephen Covey.
51. "Whenever you see a successful business, someone once made a courageous decision."

– Peter F. Drucker.
52. "The successful warrior is the average man, with laser-like focus."

– Bruce Lee.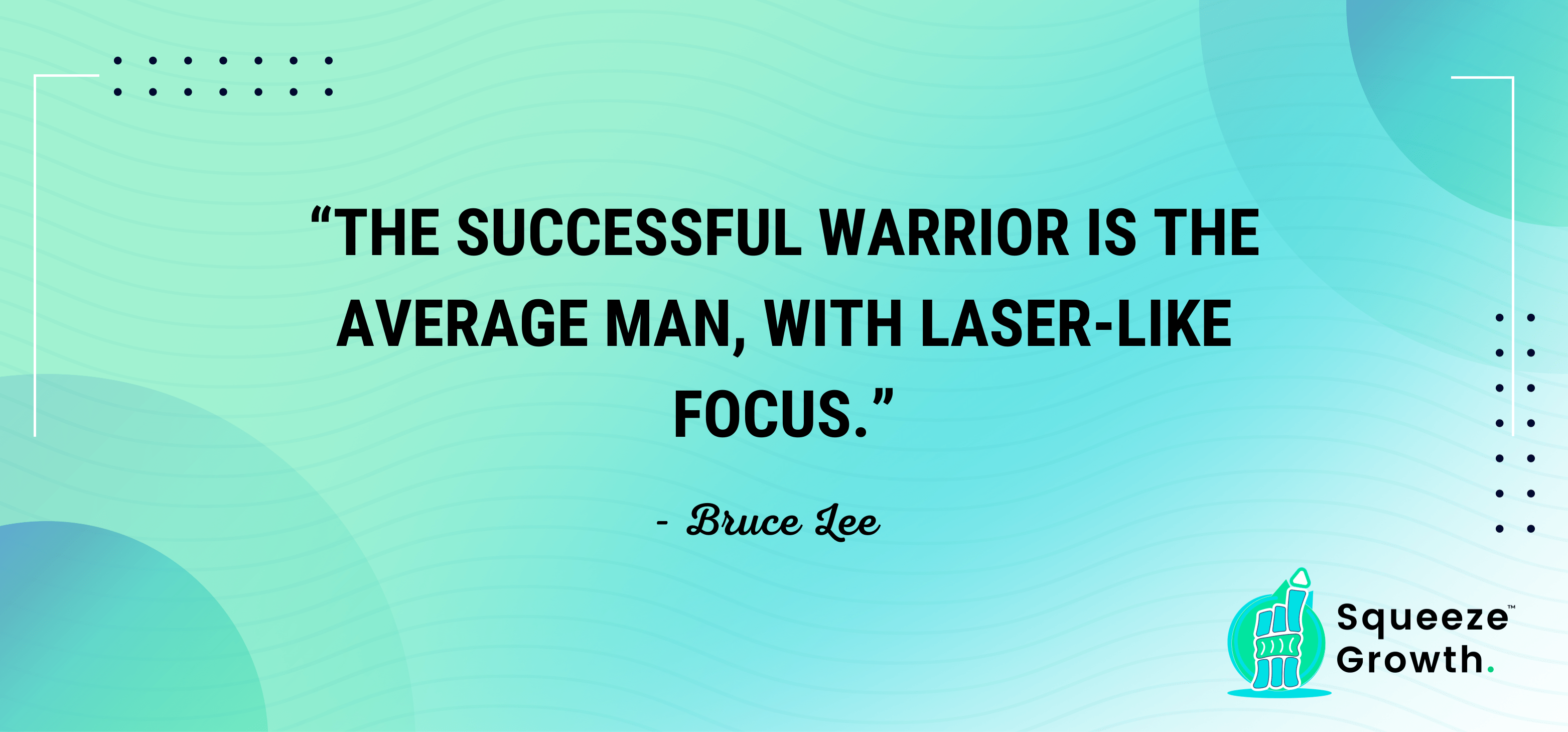 53. "I've failed over and over and over again in my life. That's why I've been successful."
54. "It is during our darkest moments that we must focus to see the light."

– Aristotle.
55. "The harder the conflict, the more glorious the triumph! What we obtain too cheaply, we esteem too lightly. Heaven knows how to put a proper price on its goods."

– Thomas Paine.
56. "There is no substitute for hard work.""

– Thomas Edison.
57. "Do not wait to strike till the iron is hot; but make it hot by striking."

– William B. Sprague.
58. "I attribute my success to this: I never gave or took any excuse."

– Florence Nightingale.
59. "There are no traffic jams along the extra mile."

– Roger Staubach.
60. "It is never too late to be what you might have been."

– George Eliot.
61. "You miss 100% of the shots you don't take."

– Wayne Gretzky.
62. "I've learned that people will forget what you said, people will forget what you did, but people will never forget how you made them feel."

– Maya Angelou.
63. "An unexamined life is not worth living."

– Socrates.
64. "Eighty percent of success is showing up."

– Woody Allen.
65. "Winning isn't everything, but wanting to win is."

– Vince Lombardi.
66. "Every child is an artist, the problem is staying an artist when you grow up."

– Pablo Picasso.
67. "Twenty years from now you will be more disappointed by the things that you didn't do than by the ones you did do."

– Mark Twain.
68. "Don't limit yourself. Many people limit themselves to what they think they can do. You can go as far as your mind lets you. What you believe, remember, you can achieve."

– Mary Kay Ash.
69. "We can easily forgive a child who is afraid of the dark; the real tragedy of life is when men are afraid of the light."

– Plato.
70. "Teach thy tongue to say, 'I do not know,' and thou shalt progress."

– Maimonides.
71. "Start with what is right rather than what is acceptable."

– Peter Drucker.
72. "In the World through which I travel, I am endlessly creating myself."

– Franz Kafka.
73. "There is only one way to avoid criticism: Do nothing, say nothing, and be nothing."

– Aristotle.
74. "Whenever you find yourself on the side of the majority, it is time to reform (or pause and reflect)."

– Mark Twain.
75. "What lies behind us and what lies before us are tiny matters compared to what lies within us."

– Ralph Waldo Emerson.
76. "To live is the rarest thing in the world. Most people exist, that is all."

– Oscar Wilde.
77. "Life is what happens to us while we are making other plans."

– Allen Saunders.
78. "You only live once, but if you do it right, once is enough."

– Mae West.
79. "I can calculate the motion of heavenly bodies, but not the madness of people."

– Isaac Newton.
80. "We are all in the gutter, but some of us are looking at the stars."

– Oscar Wilde.
81. "Not everything that is faced can be changed, but nothing can be changed until it is faced."

– James Baldwin.
82. "I can't change the direction of the wind, but I can adjust my sails to always reach my destination."

– Jimmy Dean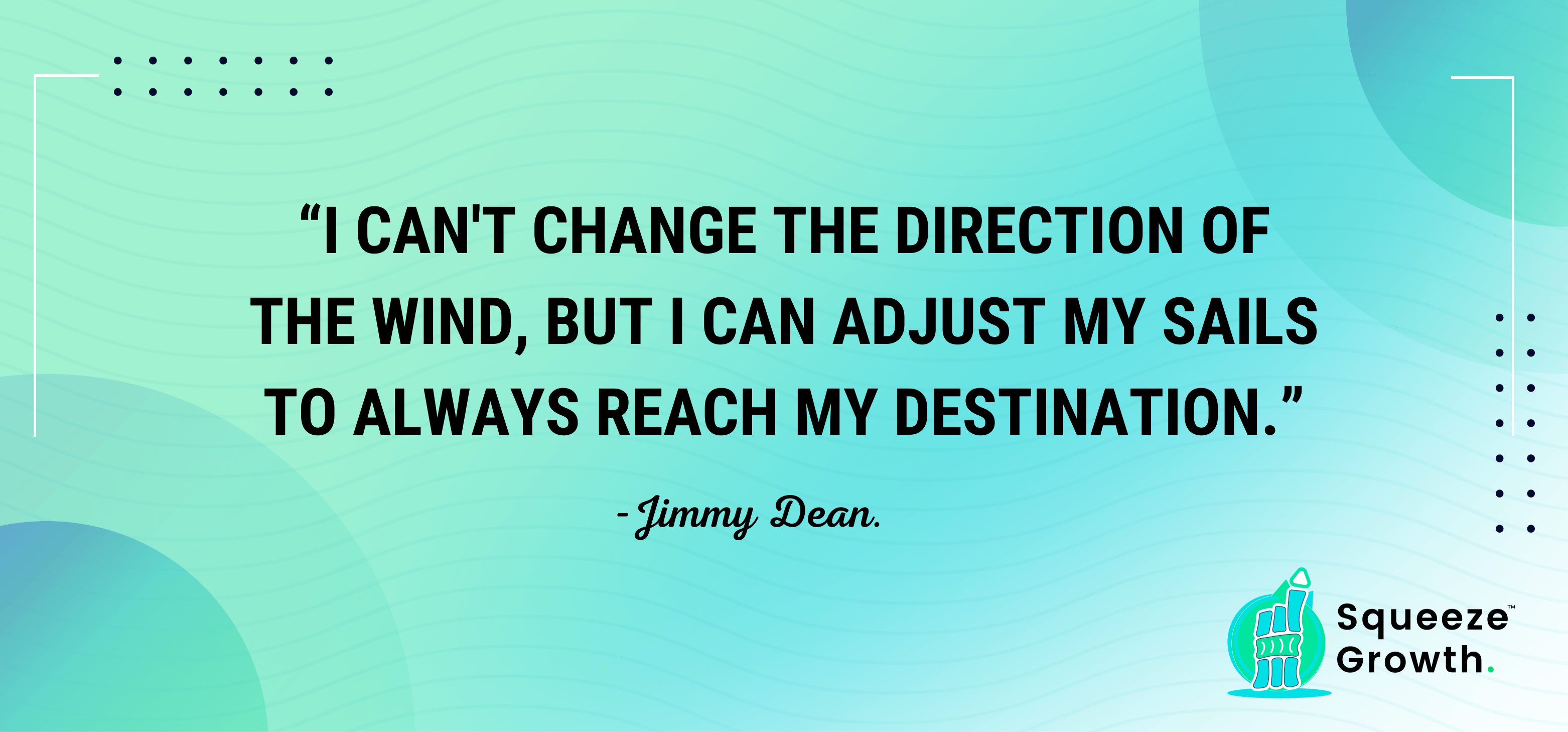 83. "Courage is not the absence of fear, but rather the judgment that something else is more important than fear."

– Winston Churchill.
84. "If you want something you've never had, you must be willing to do something you've never done."

– Thomas Jefferson.
85. "People often say that motivation doesn't last. Well, neither does bathing–that's why we recommend it daily."

– Zig Ziglar.
86. "Success is not final, failure is not fatal: It is the courage to continue that counts."

– Winston Churchill.
87. "I am thankful for a lawn that needs mowing, windows that need cleaning, and gutters that need fixing because it means I have a home… I am thankful for the piles of laundry and ironing because it means my loved ones are nearby."

– Nancie J. Carmody.
88. "Attitude is a choice. Happiness is a choice. Optimism is a choice. Kindness is a choice. Giving is a choice. Respect is a choice. Whatever choice you make, makes you. Choose wisely."

– Roy T. Bennett.
89. "I think I can. I know I can."

– Muhammad Ali.
90. "Don't judge each day by the harvest you reap but by the seeds that are planted."

– Robert Louis Stevenson.
91. "Don't cry because it's over, smile because it happened."

– Dr. Seuss.
92. "Don't let yesterday take up too much of today."

– Will Rogers.
93. "A goal is not always meant to be reached, it often serves simply as something to aim at."

– Bruce Lee.
94. "If you don't design your own life plan, chances are you'll fall into someone else's plan. And guess what they have planned for you? Not much."

– Jim Rohn.
95. "I wake up every morning and I think to myself, 'How far can I push this company in the next 24 hours."

– Elon Musk.
96. "If you haven't found it yet, keep looking. Don't settle. As with all matters of the heart, you'll know when you find it."

– Steve Jobs.
97. "The best way to predict the future is to invent it."

– Alan Kay.
98. "Remembering that you are going to die is the best way I know to avoid the trap of thinking you have something to lose. You are already naked. There is no reason not to follow your heart."

– Steve Jobs.
99. "I'm selfish, impatient, and a little insecure. I make mistakes, I am out of control and at times hard to handle. But if you can't handle me at my worst, then you sure as hell don't deserve me at my best."

– Marilyn Monroe.
100. "If you want to go fast, go alone. If you want to go far, go together."

– African proverb.
101. "I think if I've learned anything about friendship, it's to hang in, stay connected, fight for them, and let them fight for you. Don't walk away, don't be distracted, don't be too busy or tired, and don't take them for granted. Friends are part of the glue that holds life and faith together. Powerful stuff."

– Jon Katz.
102. "Friends show their love in times of trouble, not in happiness."

– Euripides.
103. "You can't connect the dots looking forward; you can only connect them looking backward. So you have to trust that the dots will somehow connect in your future. You have to trust in something – your gut, destiny, life, karma, whatever. This approach has never let me down, and it has made all the difference in my life."

– Steve Jobs.
104. "To succeed in life, you need three things: a wishbone, a backbone, and a funny bone."

– Reba McEntire.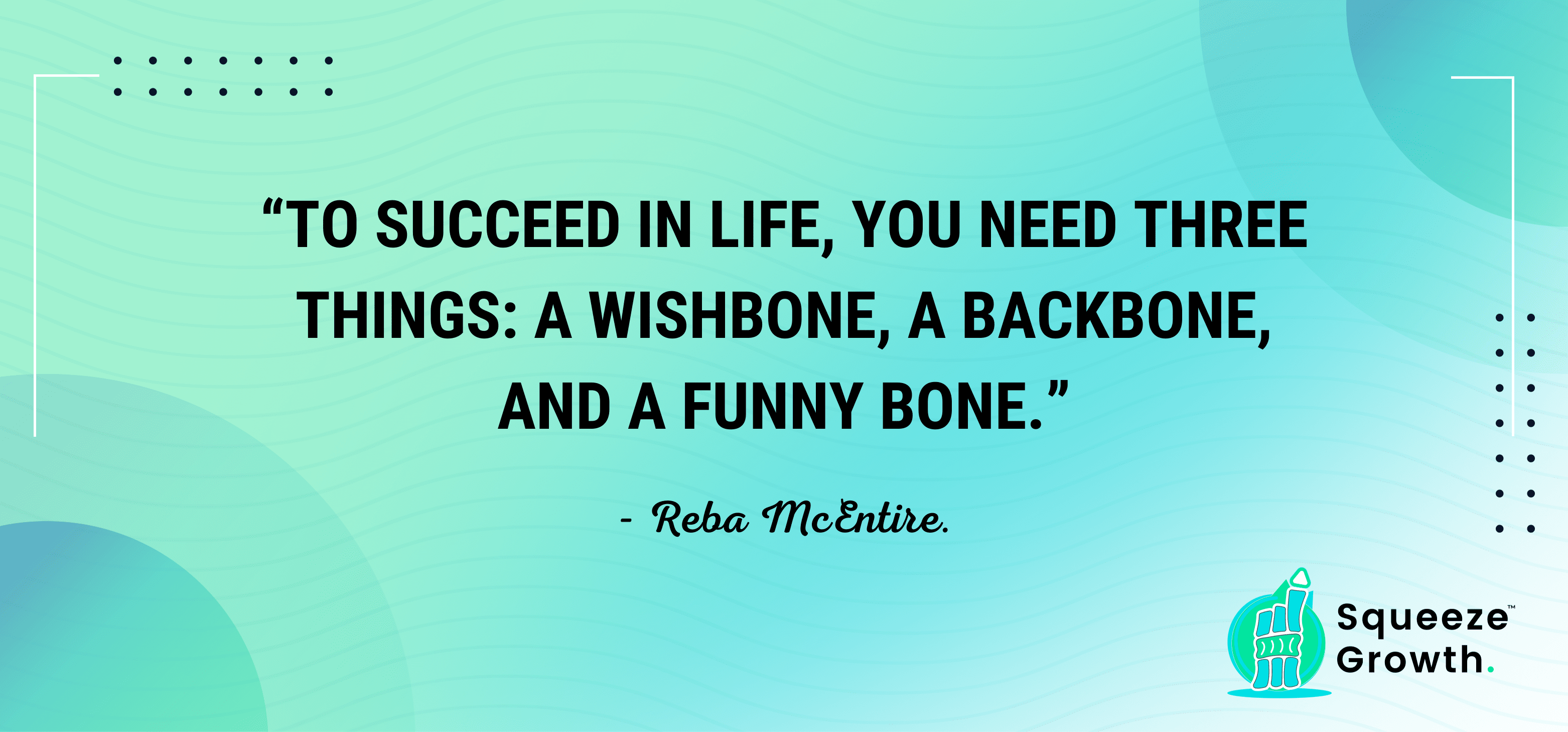 105. "If you don't value your time, nobody else will."

– Kim Garst.
106. "The most common way people give up their power is by thinking they don't have any."

– Alice Walker.
107. "The two most important days in your life are the day you are born and the day you find out why."

– Mark Twain.
108. "I think it's possible for ordinary people to choose to be extraordinary."

– Elon Musk.
109. "I have learned throughout my life as a composer chiefly through my mistakes and pursuits of false assumptions, not by my exposure to founts of wisdom and knowledge."

– Igor Stravinsky.
110. "There are no shortcuts to any place worth going."

– Beverly Sills.
111. "I can't give you a sure-fire formula for success, but I can give you a formula for failure: try to please everybody all the time."

– Herbert Bayard Swope.
112. "Opportunities don't often come along. So, when they do, you have to grab them."

– Audrey Hepburn.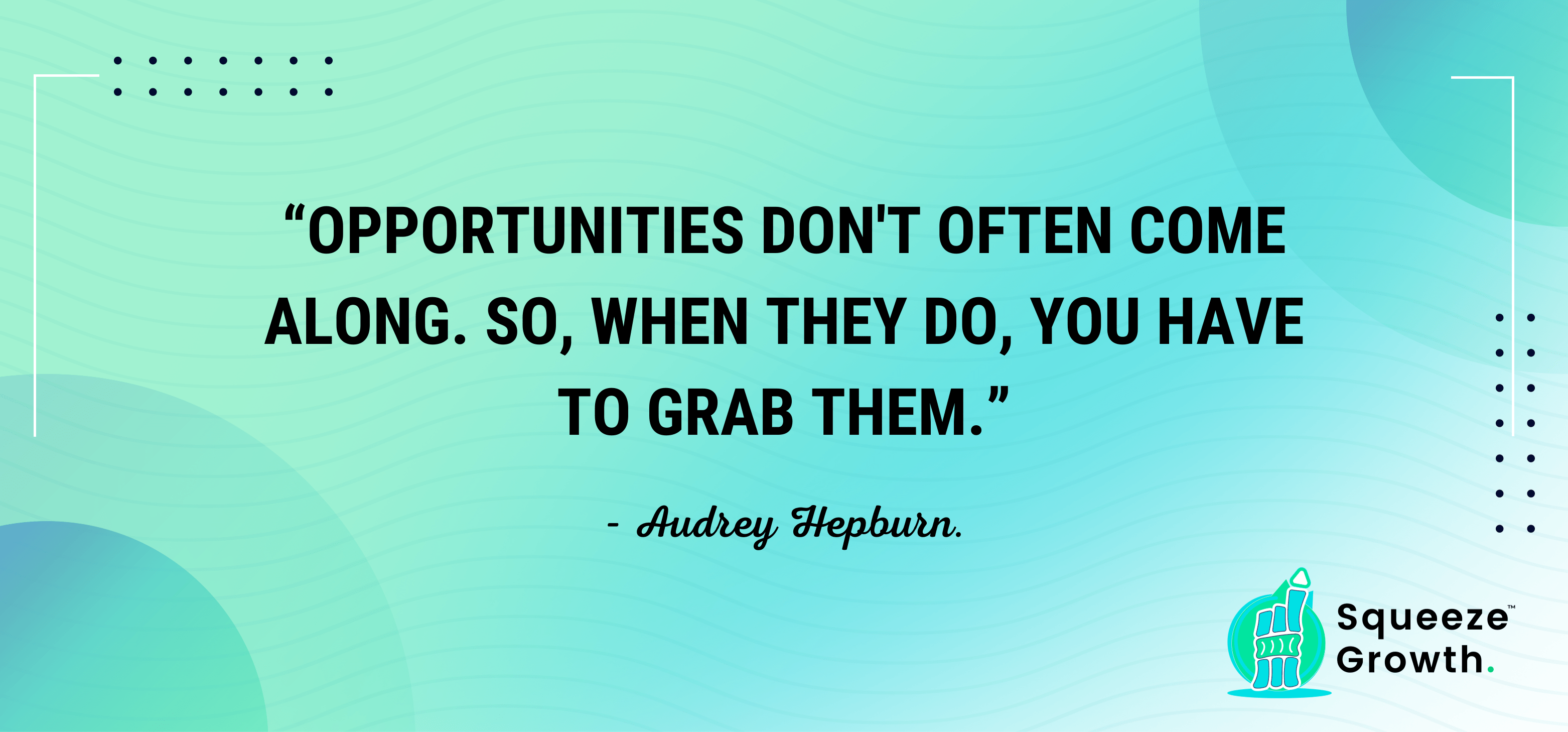 113. "Always remember that you are absolutely unique. Just like everyone else."

– Margaret Mead.
114. "Life is what we make it and how we make it – whether we realize it or not."

– NEA President Bob Chase.
115. "I have never let my schooling interfere with my education."

– Mark Twain.
116. "Two things are infinite: the universe and human stupidity; and I'm not sure about the former."

– Albert Einstein.
117. "So many books, so little time."

– Frank Zappa.
118. "Be who you are and say what you feel, because those who mind don't matter, and those who matter don't mind."

– Bernard M. Baruch.
119. "You know you're in love when you can't fall asleep because reality is finally better than your dreams."

– Dr. Seuss.
120. "When everything seems to be going against you, remember that the airplane takes off against the wind, not with it."

– Henry Ford.
121. "Start with good people, then leave them to do great work alone."

– Steve Jobs.
122. "My life has no purpose, no direction, no aim, no meaning, and yet I'm happy. I can't figure it out. What am I doing right?"

– Charles M. Schulz.
123. "The greatest happiness you can have is knowing that you do not necessarily require happiness."

– William Saroyan.
124. "I want to be all used up when I die."

– George Bernard Shaw.
125. "There is nothing like returning to a place that remains unchanged to find the ways in which you yourself have altered."

– Nelson Mandela.
126. "The moment you give up your quest for perfection is the moment you start living."

– Joyce Meyer.
127. "If I cannot do great things, I can do small things in a great way."

– Martin Luther King Jr.
128. "You don't have to be great to start, but you have to start to be great."

– Zig Ziglar.
129. "If you don't like something, change it. If you can't change it, change your attitude."

– Maya Angelou.
130. "Have the courage to follow your heart and intuition. They somehow already know what you truly want to become. Everything else is secondary."

– Steve Jobs.
131. "All that we are is the result of what we have thought."

– Buddha.
132. "There are only two ways to live your life. One is as though nothing is a miracle. The other is as though everything is a miracle."

– Albert Einstein.
133. "There are only two tragedies in life: one is not getting what one wants, and the other is getting it."

– Oscar Wilde.
134. "The only true wisdom is in knowing you know nothing."

– Socrates.
135. "There is no greater agony than bearing an untold story inside you."

– Maya Angelou.
136. "There is no friend like an old friend who has shared our morning days, no greeting like his welcome, no homage like his praise ."

– Oliver Wendell Holmes.
137. "There is nothing to writing. All you do is sit down at a typewriter and bleed."

– Ernest Hemingway.
138. "I'm not going to change the way I look or the way I feel to conform to anything. I've always been a freak. So I've been a freak all my life and I have to live with that, you know. I'm one of those people."

– John Lennon.
139. "I think the reward for conformity is that everyone likes you except yourself."

– Rita Mae Brown.
140. "People are like stained-glass windows. They sparkle and shine when the sun is out, but when the darkness sets in, their true beauty is revealed only if there is a light from within."

– Elisabeth Kübler-Ross.
141. "There is a crack in everything, that's how the light gets in."

– Leonard Cohen.
142. "When you reach the end of your rope, tie a knot in it and hang on."

– Franklin D. Roosevelt.
143. "In three words I can sum up everything I've learned about life: it goes on."

– Robert Frost.
144. "The impediment to action advances action. What stands in the way becomes the way."

– Marcus Aurelius.
145. "Of all things that are good, health is the greatest. And of all things that are evil, the disease is the worst."

– Hippocrates.
146. "Luck is what happens when preparation meets opportunity."

– Seneca.
147. "It does not matter how slowly you go as long as you do not stop."

– Confucius.
148. "In every difficult situation is potential value. Believe this, then begin looking for it."

– Norman Vincent Peale.
149. "If you hear a voice within you say 'you cannot paint,' then by all means paint and that voice will be silenced."

– Vincent van Gogh.
150. "Life is 10% what happens to us and 90% how we react to it."

– Dennis Peevey.
151. "Today's accomplishments were yesterday's impossibilities."

– Robert H. Schuller.
152. "If everything seems under control, you're just not going fast enough."

– Mario Andretti.
153. "If you want something done, ask a busy person to do it."

– Benjamin Franklin.
154. "I am thankful for what I am and have. My thanksgiving is perpetual."

– Henry David Thoreau.
155. "The moment you give up is the moment you let someone else win."

– Kobe Bryant.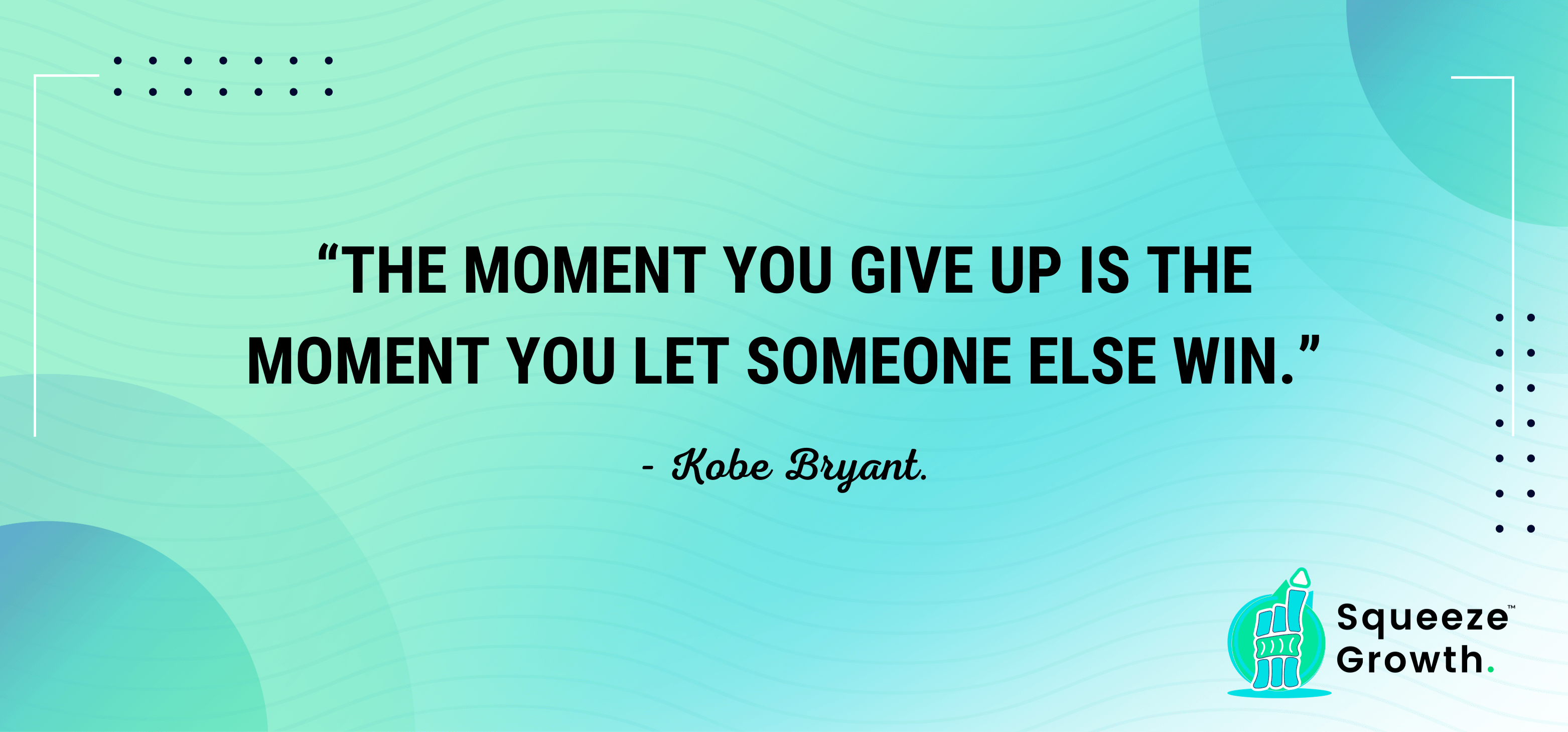 156. "When I stand before God at the end of my life, I would hope that I would not have a single bit of talent left and could say, 'I used everything you gave me."

– Erma Bombeck.
157. "Ask not what your country can do for you, but what you can do for your country."

– John F. Kennedy.
158. "How wonderful it is that nobody need wait a single moment before starting to improve the world."

– Anne Frank.
159. "Without labor, nothing prospers."

– Sophocles.
160. "The most difficult thing is the decision to act, the rest is merely tenacity."

– Amelia Earhart.
161. "Every strike brings me closer to the next home run."

– Babe Ruth.
162. "Definiteness of purpose is the starting point of all achievement."

– W. Clement Stone.
163. "We must believe that we are gifted for something and that this thing, at whatever cost, must be attained."

– Marie Curie.
164. "The best way to find out what we really need is to get rid of what we don't."

– Marie Kondo.
165. "So be a mirror reflecting yourself back, and remembering the times when you thought all of this was too hard and that you'd never make it through."

– Morgan Harper Nichols.
166. "If you tell the truth, you don't have to remember anything."

– Mark Twain.
167. "Do not take life too seriously. You will never get out of it alive."

– Elbert Hubbard.
168. "It is not death that a man should fear, but he should fear never beginning to live."

– Marcus Aurelius.
169. "Whenever you find yourself doubting how far you can go, just remember how far you have come. Remember everything you have faced, all the battles you have won, and all the fears you have overcome."

– Unknown.
170. "If opportunity doesn't knock, build a door."

– Milton Berle.
171. "The best time to plant a tree was 20 years ago. The second-best time is now."

– Chinese proverb.
172. "Money is better than poverty, if only for financial reasons."

– Woody Allen.
173. "I am not young enough to know everything."

– Oscar Wilde.
174. "Imagine all the people living life in peace. You may say I'm a dreamer, but I'm not the only one."

– John Lennon (From the song: Imagine).
175. "Keep away from people who try to belittle your ambitions. Small people always do that, but the really great make you feel that you, too, can become great."

– Mark Twain.
Conclusion
We hope you enjoyed reading this article and our list of the most famous quotes of all time.
We know that life can be tough sometimes, but these inspirational and motivational phrases have helped people get through difficult times for centuries!
If you're looking for a few words to help motivate yourself during your own personal struggles or just need some new material with which to inspire others, we recommend browsing our list of these remarkable quotes by extraordinary minds.