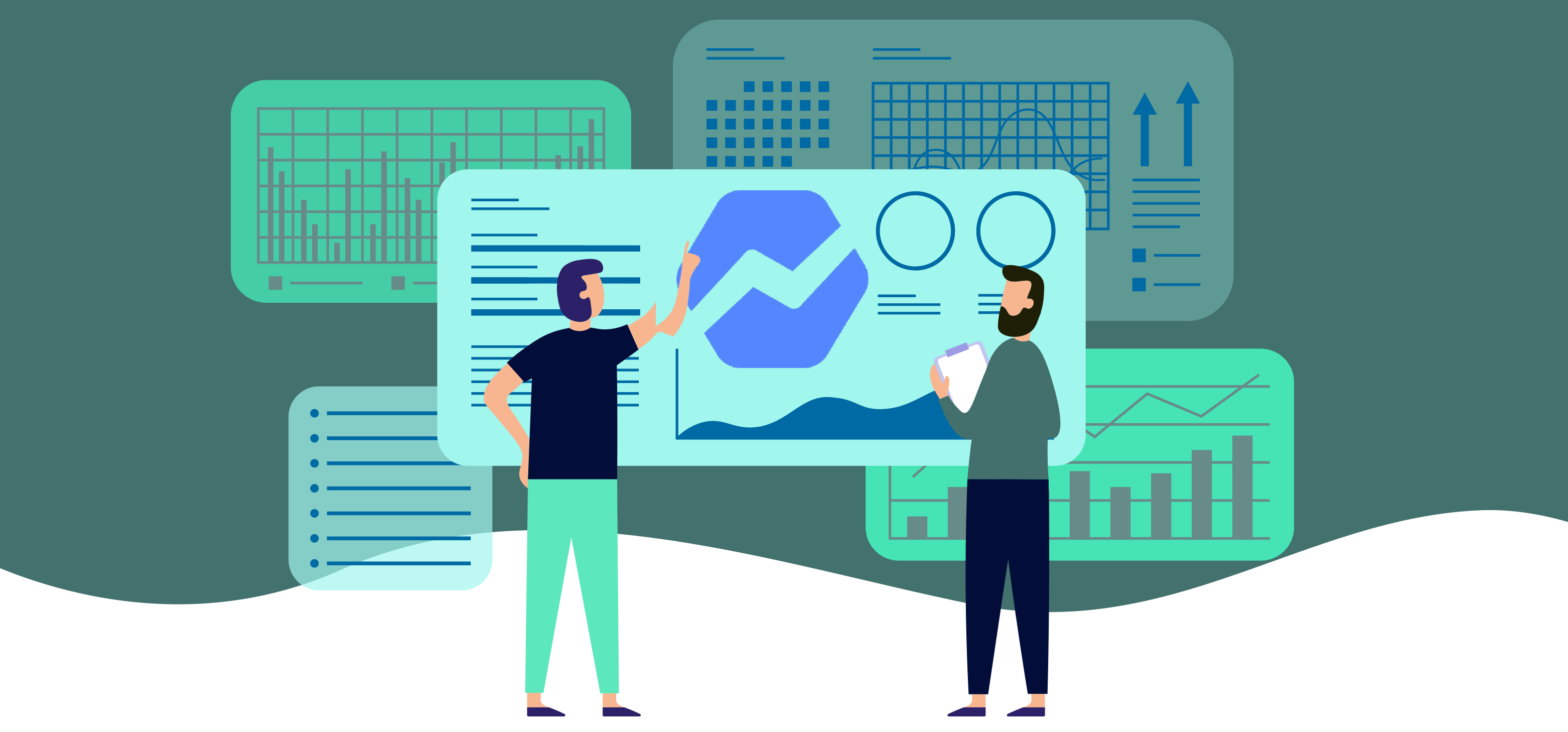 Whether you are running a professional or a startup business, it is essential to know your business metrics instantly within the ideal amount of time.
On average, startups or even professional businesses face a loss of almost 10% revenue due to failed payments.
It is here where the Baremetrics analytics software can help you improve the churns with subscription insights and analytics!
In this article, we will be providing the overview, features, and pricing plans for Baremetrics.
We will add the pros and cons as well, which might help you to decide whether if it is really worth your investment.
What is Baremetrics? 
Based in San Francisco, Baremetrics is a software company founded by Josh Pigford.
It initially started in 2013 as a metrics and analytics platform for SaaS (Software as a Service) businesses.
However, after implementing a couple of metrics, engagement, and dunning tools, it has become a metrics and retention platform, mainly for SaaS and subscription-based businesses.
This web-based software platform basically helps with managing valuable subscription insights and analytics, which boosts business growth.
It lets users perceive their business performance to plan and strategize their yearly, monthly, and daily future growth.
It helps track the average recurring revenue and churn of every individual customer.
Baremetrics users receive the past comparative data immediately by picking up the custom segments.
With the help of proper revenue segmentation, ideal profitable customers are quickly discovered, compared, saved, and grouped.
The platform even allows businesses to stage easy health checks to display the distinct growth of customer groups. They keep track of the new increases and provide a better-segmented insight into customer churn.
Key Features and Benefits 
The key benefits of Baremetrics Analytics include:
It is a web-based software platform, best for developers and businesses requiring payment processing platforms to transfer money.
The platform helps in improving revenue and customer churn through subscription insights and analytics.
A business will be able to make more profit and move forward by knowing their business metrics instantly in the required time within the platform.
Several valuable business insights and metrics can be easily derived just by single-click integrations.
It effectively uses more than 23 metrics covering 14 dashboards and gives a proper insight into customers' payment habits.
With just a single click, it lets users quickly connect to their Stripe account and get immediate, reliable, and actionable data.
It supports manual import of non-Stripe data like checks and wire transfers as well.
Customer profiles can be created to zoom, analyze, and track the complete history of payments, charges, and events of each individual customer.
The augmented attributes merge the external data to create precise segments for the customer profiles.

Daily, the business team members automatically receive weekly and monthly notifications and reports via email.

The lively, inspiring design and interface are pleasing to view and know what exactly will drive your business growth.

The benchmarked revenue churn gives the correct metrics of your business by comparing it with other similar companies.
It tracks the progress of the business team towards meeting the goals.
The trial conversion rate insights add notes for determining the improvement level of experiments, campaigns, and enhancements made with the help of metrics.
It gives real, data-driven decisions regarding growth opportunities and solutions to problems with full ease and confidence.
Modules and Features
After setting up an account and providing the necessary details such as Creator Name, Company Name, Business Email Address, Passcode, etc., you will get to witness some crucial modules involved in the Baremetrics.
These modules help keep track of business payments and revenues.
Those modules are: 
Integration
The Baremetrics Integration Module allows you to connect your data with multiple data source platforms.
With this, you will be able to integrate with platforms such as Stripe, Recurly, Chargify, Braintree, Chargebee, iTunes Connect, Zuora, and Google Play. 
Once you complete the integration process, you will navigate to the front panel filled with options and services. They include the Dashboard, Trail Insights, Forecast, Customers, Recover, Support, and Profile.
Dashboard
The Baremetrics Dashboard Module displays all the metrics and stats of your business from time to time. It also has a 'Customize Option,' which will help customize the display of the dashboard. Once you click on the option, you will open a drop-down list containing the main metrics. 
Some of the metrics are User Churn, Monthly Recurring Revenue, Revenue Growth Rate, Net Revenue, Average Revenue Per User, Total Fees, Active Customers, Customer Growth Rate, Annual Run Rate, Canceled Accounts, and Lifetime Value.
To display each of those elements, you have to right-tick on the desired option.
Trial Insights
The Baremetrics Trial Insights Module gets you essential trial metrics of the transactions made by you while working with the payment processor.
Forecast
The Baremetrics Forecast Module provides future data on cash flow, monthly recurring revenue, and customers, which helps project the flow of your business.
The Cash Flow Data will give information on revenue growth, active subscriptions, and customers.
Downloading the CSV (Comma Separated Values) file of the data on a monthly, weekly, or daily basis does this. 
Along with this, you receive the direct numerical stats of the Monthly Recurring Revenue Data and the Customer Data, which help in knowing the state of your business at the ideal time.
Customer
The Baremetrics Customer Module handles and provides information on active customers.
It displays the plans, sign-up, timing, total charge, and ongoing MRR (Monthly Recurring Revenue). It also keeps an eye on customer retention.
The option is available on the left-hand side of the customer details and can be easily switched off or on.
Recover
The Biometrics Recover Module helps you quickly retrieve failed payments or transactions.
It sends automated emails and customized payment forms, which help in retaining your revenues. This is, however, only available in paid account pricing plans.
Support
The Baremetrics Support Module helps you to get instant solutions to your problems.
The support team is available 24/7.
If you have any doubts or queries regarding the pricing, functionality, etc., you can directly contact the support team.
Profile
The Baremetrics Profile Module helps in customizing your personal account data.
You can easily get it by moving the cursor on the profile circle provided in the top right-hand corner of the dashboard. It consists of the following five options:
Notification: For setting notifications based on individual requirements.
Changes: To view the changes made in the account.
Settings: To customize the display of your various data on the system.
Company Details : Sharing company name, contact number, address, and other details for customizing Baremetrics.
Team Members: Sharing essential metrics with other team members.
Billing and Invoices: Managing credit card data, reviewing former invoices, changing plans, and canceling accounts.
Data Settings: Customizing data based on display preferences.
Data Connections: For connecting Stripe, Recurly, Chargify, or Braintree accounts with the platform.
Slack Integration: For connecting with your Slack account.
Plan Management: For handling and maintaining plans with ease.
API (Application Programming Interface) Key : For connecting the platform with third parties.
Manual Subs: For creating subscription plans manually for customers not connected with the processor.
Log out: To maintain the safety and security of your account after logging out.
Pricing Plans
The Baremetics tracking and analytics platform comes with 4 main paid pricing plans along with a free trial period of 14-days. The plans are:
Startup Plan
The Startup Pricing Plan comes with a monthly subscription charge of $50. It helps in generating the MRR (Monthly Recurring Revenue) of your business by almost $10,000. Its features include instant notifications, email reports, slack notifications, etc.
Professional Plan
The Professional Pricing Plan comes with a monthly subscription charge of $100. Manages the MRR (Monthly Recurring Revenue) of your business to almost $50,000. The features of this plan include attributes like forecasting, past metrics, comparison plans, etc.
Business Plan  
The Business Pricing Plan comes with a monthly subscription charge of $250. With this pricing plan, you can boost your business' MRR (Monthly Recurring Revenue) to almost $200,000. Its additional features include revenue breakouts, goals, customer profiles, etc.
Enterprise Plan
The Enterprise Pricing Plan comes with a monthly subscription charge of $500. With this pricing plan, you can easily give rise to your business' MRR (Monthly Recurring Revenue) to almost $1,000,000. It includes all the features provided in the Startup, Professional, and Business Pricing Plans. 
Along with that, you will be able to retrieve your failed payments by paying an additional charge for recovery. This recovery system pricing begins with a monthly $25 for $10,000 MRR to a monthly $500 for one-million-dollar MRR.
Get started with Baremetrics for free →
Baremetrics Pros
The pros or advantages of the platform include:
Extremely easy to handle user interface.
Good value for money.
Flexible pricing.
It can be easily installed.
24/7 fantastic customer support service.
It contains the necessary features for business operations and analytics.
Great control over data, churns, billings, etc.
Beautiful designs are pleasant for the eyes to view.
Easy navigation.
A unique cash forecasting tool.
Fabulous statistics, graphs, and dashboards.
Additional personal notes are convenient for performing tasks.
Instant tracking of MRR (Monthly Recurring Revenue).
Simple, understandable visual data.
Beneficial in setting up business goals.
Baremetrics Cons
The cons or disadvantages of the platform include:
The pricing plans are a bit on the higher side, and many customers are unable to afford them.
It requires a large amount of data for better performance.
The software users have complained of incorrect numerical displays, logic, calculations, and processing of active customers.
The company needs to work on its data to make it more accurate.
The users are not allowed to make any required edits or changes to anything.
Limited access to obtaining information from Stripe.
The recently integrated segmenting feature is very sticky.
It does not offer multiple users or team capabilities.
No mobile-based applications are available yet.  
Frequently Asked Questions
What is the use of the Baremetrics?
It is a metrics, analytics, and retention platform mainly for SaaS and subscription-based businesses. It manages valuable subscription insights and analytics, which boosts business growth.
Who uses its services?
The leading group of users of the platform is small and medium-sized businesses that generally operate on the Stripe payment software.
Can other applications be integrated into Baremetrics?
It allows you to connect and integrate your data with multiple data source platforms, such as Stripe, Recurly, Chargify, Braintree, Chargebee, iTunes Connect, Zuora, and Google Play.
In general, which application is jointly used with the platform?
It is generally used jointly along the side of the Stripe.
Is there an API offered by the Baremetrics?
Yes. It does offer an API or Application Programming Interface for third parties.
Does the platform offer multi-user capabilities?
No. It does not offer multiple users or team capabilities.
Does the platform offer support?
Yes. It does offer various levels of support options, including Knowledge Base Support, Online Support, Phone Support, Chat Support, Email Support, Help Desk or Center, etc.
With all its features, Baremetrics is a go-to platform and a lifesaver for your business.
Whether it is a startup or a professional business, the platform will support you in observing crucial metrics data. So, give it a try and figure how to improve your churn rate!