Rolls-Royce is often associated with high status and exclusivity.
It has such a powerful brand image that aristocrats, businessmen, and influencers buy the vehicles for the sheer satisfaction of owning a Rolls-Royce.
The company places exceedingly high price tags on its cars and still sells them in thousands each year effortlessly. Just last year, the CEO celebrated the delivery of 6000 items and started his next year with pre-orders.
This is the level of its success.
If you're wondering how Rolls-Royce attracts customers and retains their loyalty, this case study is for you.
Here, you'll discover the origin of Rolls-Royce and see the marketing and sales tactics the company uses to increase its brand value and products' worth.
Rolls-Royce Motors Introduction
Rolls-Royce is a 119 years old British automobile brand that designs and sells fine-quality luxury cars.
Its headquarters is located at the Goodwood Estate manufacturing facility, south of England, run by German-born chief executive officer Torsten Müller-Ötvös. 
Rolls-Royce is noted for its iconic luxury car models. 
Some of its most popular car models include the original Silver Ghost, which brought the company to the limelight, the Silver Shadow, which eventually became its signature product, and the Phantom, which gave Rolls-Royce an exclusive market for 70 years.
It also manufactures spacious Sedans and has recently experimented with electric cars to target the younger generation.
Here's one interesting fact. Rolls-Royce Motors is not a part of Rolls-Royce Limited. 
The company certainly started out as a car manufacturer, but it later expanded its business to air and water. In 2003, it broke up because of an internal financial crisis and sold its motor unit to BMW. 
Since changing ownership, Rolls-Royce Motors has become an independent brand and sold around 60,000 cars with success. The average product price of a Rolls-Royce is now reported to be US$0.47M.
Business model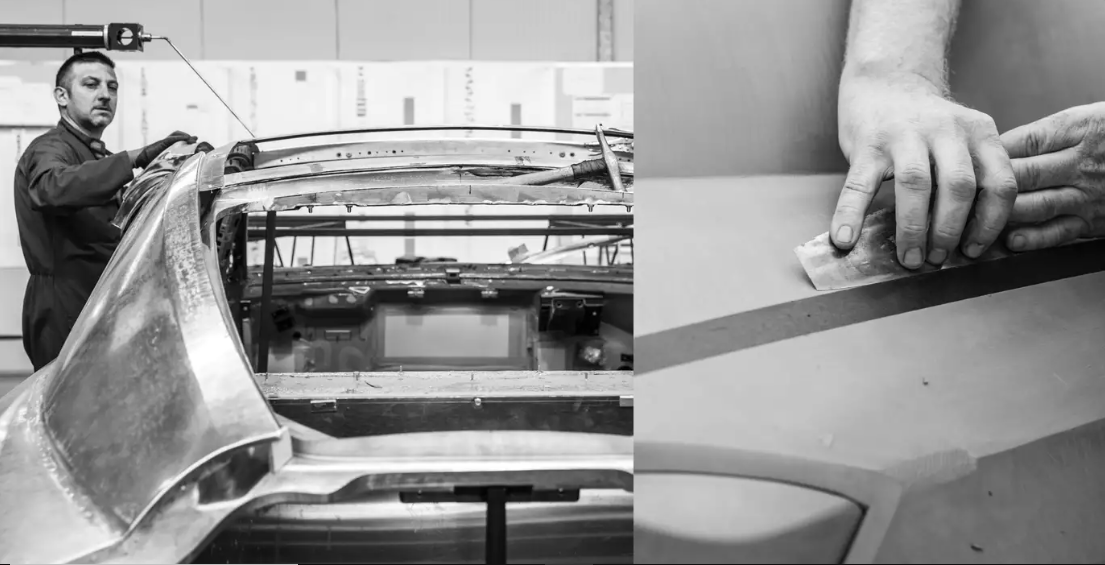 Rolls-Royce's business model's core components are luxury, art, durability, and innovation. The foundation of the company's product, price, and delivery strategy is mainly based on these four components.
There are several ways to describe Rolls-Royce's business model, but it can be best explained by its products and services.
For 100 years, Rolls-Royce has targeted people between the age of 50 to 70 who come from old money.
They are the aristocrats and elites who could not only afford the cars, but they have the influence to elevate the brand's reputation.
Since its target market holds a high position and status, Rolls-Royce attracts them by making its products exclusive. And how does the company do it?
It raises the bar by producing chauffeur-driven cars and providing a chauffeur training program as an after-sale service. 
That one strategy alone makes Rolls-Royce distinguished and upscale to the right audience.
When, in the last few years, its client base began to show young entrepreneurs and celebrities who enjoy extravagant features and self-driving, the company started evolving its business model.
Although it still produces chauffeur-driven cars, it has been working since 2016 on introducing new product lines to adapt to the current trend.
The chief operation officer, Torsten Müller-Ötvös considers Rolls-Royce a luxury product, not just a car.
While speaking to the CEO Magazine, he said, "We are not in the car business, we are in the luxury goods business and our clients have many vehicles; they have garages like we have wardrobes—the perfect car for every occasion." 
That's exactly what Rolls-Royce delivers.
Let's dive into Rolls-Royce's starting journey to explore its birth, growth, and dominance.
Rolls-Royce Journey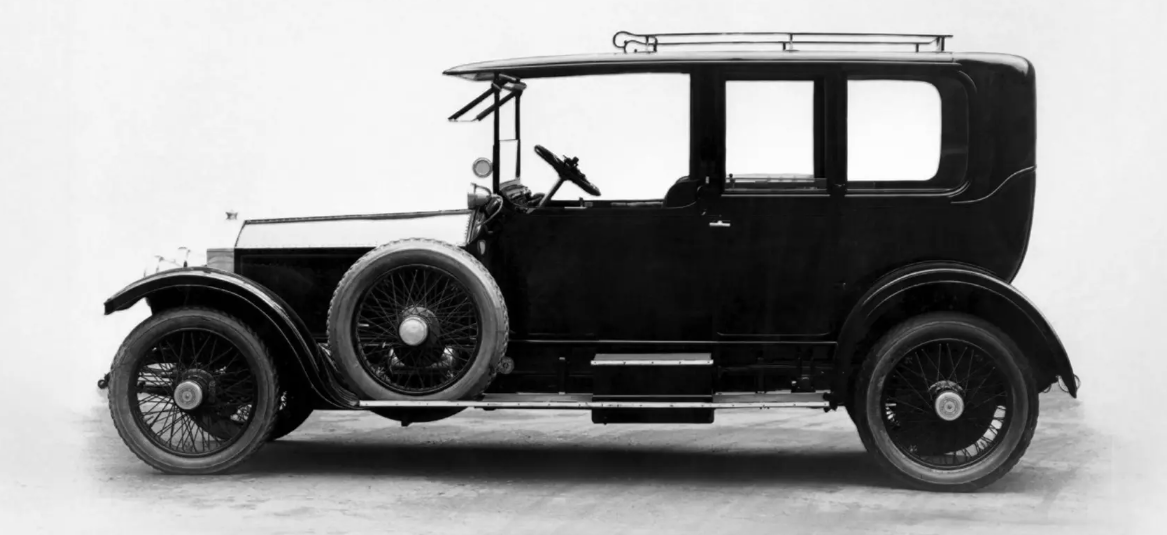 Rolls-Royce is a joint product of an aristocrat, Charles Stewart Rolls, and a self-made son of a flour mill, Henry Royce.
Both men were widely apart in status and ambition, but had an equal love for vehicles.
Before their collaboration, Henry Royce sold electric generators and cranes, and Rolls was an imported car dealer.
While they were running their business successfully, they aimed to achieve something more.
Inspiration
The inspiration for Rolls-Royce came through a chance meeting with a mutual friend at the Midland Hotel, Manchester, in 1904.
At that time, Royce was experimenting with motor cars and gave one to his friend Henry Edmunds, who later showed it to Rolls for business consideration.
Impressed by the vehicle's two-cylinder engine, Charles offered to work together, and they agreed to sell cars under the name of Rolls-Royce.
Beginning of Rolls-Royce
The Rolls-Royce 10 HP was the first car displayed at the auto show. After the positive reaction, the owners officially registered the company and soon started winning awards for their vehicles. 
In the next ten years, they focused on one model until, in 1914, they received a commission for aero-engines from the government. 
Two years later, Eagle was launched, opening the doors for Rolls-Royce to the B2B mechanical industry. 
It was one of many B2B products that would boost Rolls-Royce to new heights. It would also become the reason for the separation of Rolls-Royce Motors from the parent company. 
From 1914 to the 1970s, Charles and Henry were the major suppliers of aviation and marine engines.
But the economic situation and financial demands forced them to liquidize, re-create and merge the company with Vickers Limited.
With this move, Rolls-Royce Motors was born.
Rolls-Royce Motors
In the 1990s, they entered into a joint partnership with BMW for aero engines that eventually led to Rolls-Royce Motors' sale. 
BMW acquired the rights to its name, logo, and the Spirit of Ecstasy mascot and resumed the manufacturing of cars.  
BMW has maintained the Rolls-Royce status quo for two decades and aims to retain its market position with product, marketing, and sales strategies. 
Rolls-Royce Marketing and Sales Tactics
Rolls-Royce's entire business model is built on personalization and exclusivity.
As a luxury car brand, it attracts a very specific group of individuals and designs its product, pricing, and distribution based on its audience's lifestyle and occupation.
Below are some marketing and sales tactics it uses to attract and convert potential clients into long-term customers. I have covered five core areas to highlight its primary strategies.
1. Product Quality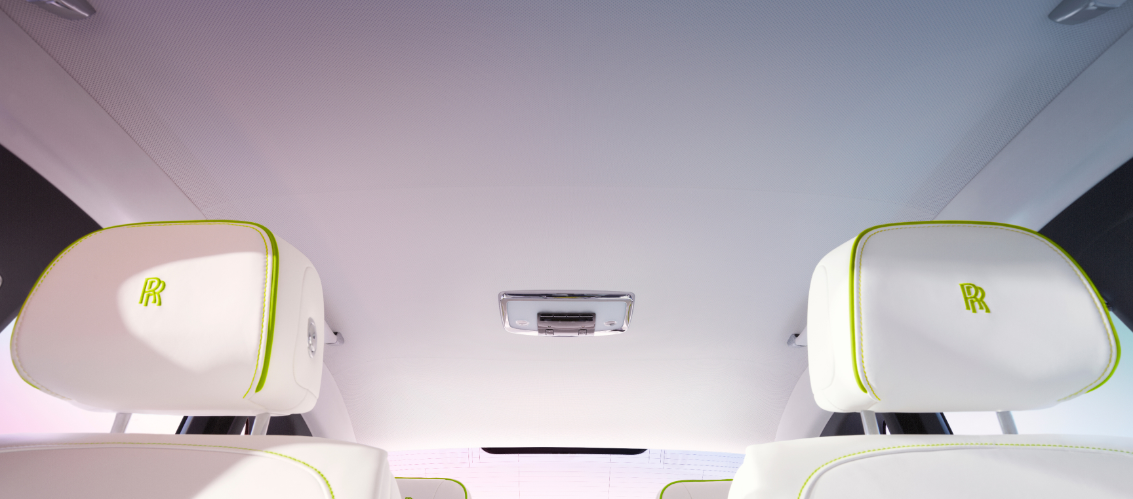 Rolls-Royce prides itself on producing the finest and most durable cars. Its products are unique, aesthetically pleasing, and well-structured, and the attention to detail is astonishing. 
The car's interior is made of bull leather completely, and the artwork speaks for itself. The smooth travel experiences its vehicles deliver practically scream, "I am the best car in the world!"
Its cars are so resilient, almost 65% of them are still active and in working order.
So, it's unsurprising to note that when Royce and Rolls started their company, they entered the market by promoting their car engine's quality and speed as their selling point.
They drew the attention of their target market by highlighting its power and giving demonstrations to prove their point.
The company now hires a large number of employees to build hand-crafted parts, and the team spends months on manufacturing and quality control to maintain the standard Rolls-Royce is known for.
2. Personalization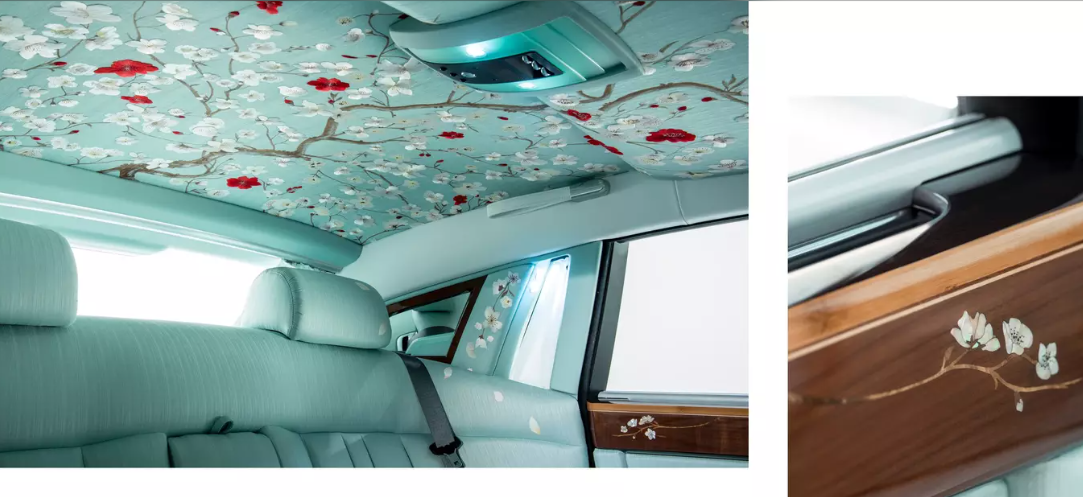 Personalization is Rolls-Royce's best sales strategy. It periodically releases special-edition cars to create a sense of exclusivity, and offers bespoke/coachbuilding services that allow customers to customize their vehicles.
Coachbuilding is Rolls-Royce's oldest product feature. 
The company has constructed some of the best custom cars, including, 40/50Hp Phantom I Brougham De Ville, which was widely known as the Phantom of Love for its French artistry.
While the shift in the production methods in the 1970s put an end to the age-old tradition, the current CEO, Torsten Müller-Ötvös, revived it by launching the modern coachbuild Sweptail. 
The car was reportedly sold for £10M. 
Following that came the second addition to the series, which once again garnered a lot of publicity and interest.
The brand now offers customization as a part of its services.
This is how Rolls-Royce charges premium rates for its products and services.
3. Branding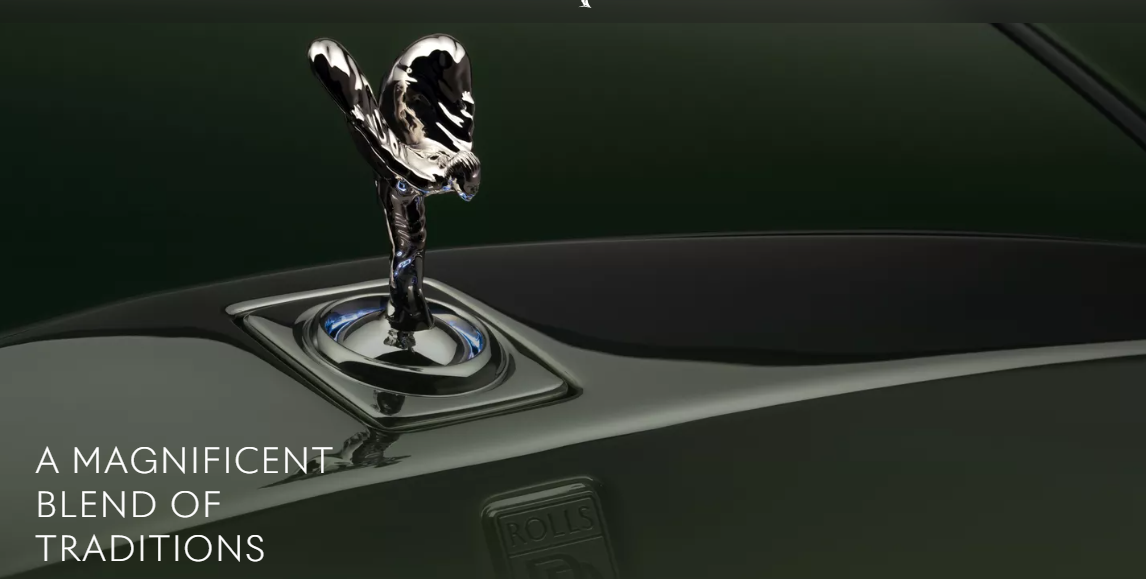 One of the keys to Rolls-Royce's 100 years of success is branding. It has a unique brand identity and personality that aligns with its product features and the company's core vision.
How does that help Rolls-Royce?
It makes the cars recognizable and memorable.
Let's break down the elements of its branding.
The logo of Rolls-Royce is a double R monogram, representing the initials of its previous owners, Charles Rolls and Henry Royce. The design reflects elegance and prestige while depicting the adaptation of current trends.
Along with the logo, it also has a mascot sculpture that's embedded into the bonnet of every car. The emblem is a spirit of Ecstasy that portrays speed and the delight of travel.
Spirit of Ecstasy, interestingly, has a story of its own.
Charles and Henry introduced the sculpture in the early nineties when the fashion of mascots was trending.
They wanted to dissuade their customers from putting random mascots on the car and created an elegant emblem that perfectly represented the brand.
The sculpture eventually became a trademark of Rolls-Royce and a part of its identity.
The third component of Rolls-Royce's branding is the content. If you look at the tone of its content, the word choice and sentence structure match the logo and mascot's personality.
This may seem a small thing, but the unified theme strengthens Rolls-Royce's brand message.
And when you combine all the components, they deliver Rolls-Royce's core vision—"Inspire greatness."
4. Promotion Strategy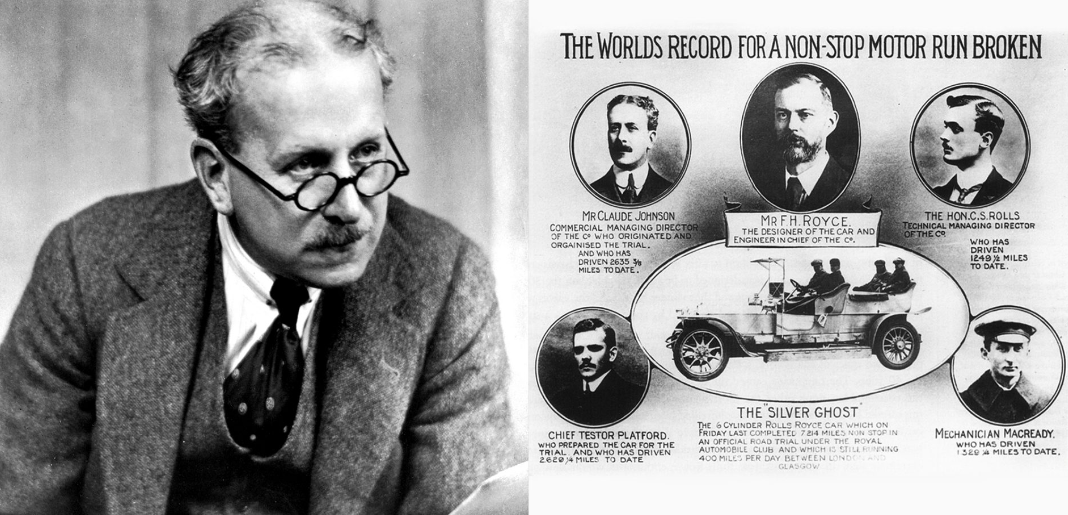 Rolls-Royce leverages various channels to promote its brand and products. But its most typical advertising method for attracting high-profile customers is event marketing.
The company invests heavily in special events. It chooses luxury hotels and high-end avenues as its advertising base and gives exclusive entry to auto shows.
Live demonstration was also the first method Charles and Henry's marketing director Claude Johnson employed to promote Rolls-Royce. He created brand exposure through print media and publicity stunts. 
Want to know what exact tactics he used? Read the book "Making a Marque" by Peter Moss and Richard Roberts. The book covers the marketing and sales strategies of Claude Johnson and explains how Rolls-Royce was established as a luxury brand.
Other current promotion methods of Rolls-Royce are; collaboration with influencers and other brands, digital campaigns, and social media engagement.
5. Purchase Experience and After-Sales Service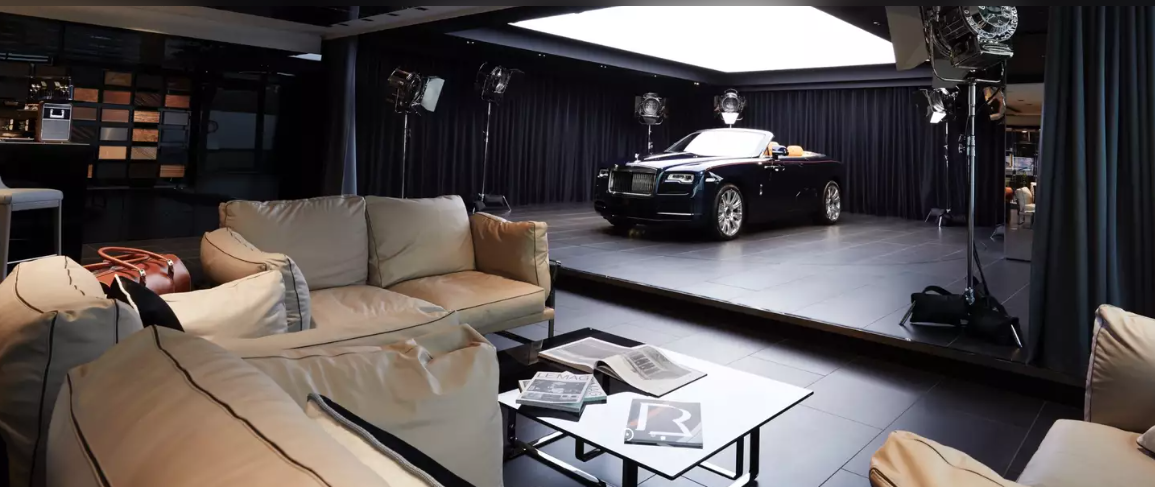 Rolls-Royce's purchase journey is in line with its brand image. The company's sales rep gives exclusive customer service to each client to personalize their shopping experience.
Potential owners get a tour of the manufacturing facility for the test drives.
Once you purchase a car from Rolls-Royce, you receive a four-year warranty with repair and maintenance service.
If you've ordered the car, the vehicle is delivered to your doorstep in the method you prefer.
A businessman from Chine recently requested his car to be delivered to his penthouse on the 44th- floor, and the company obliged his request.
Rolls-Royce additionally offers pre-owned vehicles to car collectors. It tests and verifies the product standard in-house to restore them and provides a two-year warranty.
You also become a part of its ownership program, gaining access to an invitation-only membership to connect with other owners.
The point of mentioning all the above is to highlight the level of Rolls-Royce's customer service. With this strategy, it improves its market image and increases brand loyalty.
Conclusion
Rolls-Royce has made some remarkable achievements in history and garnered a well-deserved place in the automobile industry.
When it released its first-ever motor vehicle, the original six-cylinder Silver Ghost was claimed as the best car in the world.
In the 1940s and 50s, Rolls-Royce was the only brand the elites preferred. It launched Phantom IV specifically for the royals, and the car was literally fit for the queen—Princess Elizabeth was its first user.
Rolls-Royce is one of the few manufacturers whose vehicles have the highest speed records. The company is now nearly a century old, but its products have yet to see a quality degradation.
Even after changing hands, Rolls-Royce is still the most durable, luxurious, and well-sought-after car.
I came across an interesting quote from Henry Royce during my research. It was a one-sentence response to a potential customer, but those few words fittingly condensed the Rolls-Royce brand values.
A lady asked Henry what action would be taken if an inspector found a fault in the engine.
He said, "Madam, the man at the gate would not allow the car to leave the premises.