Are you a macOS user looking for apps to improve your productivity?
We've got you covered. 
Productivity apps give you the ability to turn your Mac or iPhone into a virtual assistant, keeping track of everything so that you don't have to.
They can help you to be more productive and organized, and keep your life in order.  
They also help you to get the most done every day, which means that you will have more time for your friends, family and hobbies. 
These apps are typically equipped with features that can help cut down on distractions while boosting productivity. 
Here is a list of the 20 best productivity apps for Mac users, so you can stay productive and organized!
Alfred is a productivity app that was created specifically for Mac users. It helps you to be more efficient and organized by allowing you to quickly access files and folders on your computer. 
You can use Alfred to search the web, open applications, and do a whole lot more! 
The best thing about Alfred is that you can set up different workflows to use with it, which means you can personalize it to meet the specific needs that are important to your day-to-day life. 
It's an app launcher, file navigator, and more. Consider it a Swiss knife for your Mac!
Key Features of Alfred
Find any file quickly on your computer
Launch apps and websites quickly
Clipboard history feature
Pricing
Alfred offers a  free plan. To avail of additional benefits, you can choose to go with their premium powerpack i.e. Single License, which costs around $32. 
Akiflow is an app designed to increase your productivity by automating your daily tasks.
It is the perfect tool for busy professionals who want to get more done in less time. With Akiflow, you can easily create and manage your daily tasks, set reminders, and track your progress.
Akiflow makes it easy to stay on top of your to-do list and get more done in less time.
From your calendar to your Slack messages, It combines everything you do to get things done into one simple interface.
It's hard to be productive when you're constantly switching between different apps. Akiflow brings all of your tasks together in one place so you can focus on what's important.
With Akiflow, you can be confident about never missing a meeting again (thanks to their alerts feature).
You can, with your team, easily share your availability, plan projects, and never have to worry about overlap in your work schedule.
The best feature Akiflow has to offer is its uncanny ability to convert any conversation into actionable tasks. Be it an email or a conversation done on Slack or Asana, Akiflow can take any message and create a task out of it which can be assigned to anyone on your team.
This is an incredible time-saver for busy professionals who often have to communicate with their team via email or other messaging platforms.
Key Features of Akiflow
Bring all your apps together and automate them
Set reminders and track your progress
Stay on top of your to-do list
Notifications and alerts for significant occasions
Command bar
Pricing
Akiflow offers a 7-day free trial on the paid plan that costs $15/month.
Otter is a powerful note-taking app that can help you take notes, record lectures and meetings, and share ideas with your team. 
With Otter, you can create new documents or files with ease. You can browse through all of your recently-opened documents easily, even if they are stored on third-party services like iCloud or Dropbox. 
When creating a new file using Otter, you can do things like add comments to it and then share that file with anyone else who has Otter installed on their computer. 
You can also use its beautiful interface to insert images into your work quickly and simply.
Key Features of Otter
Take notes quickly with voice recording and transcription
Share ideas and collaborate with team members in real-time
Stay organized and productive with easy syncing
Commenting system for improved teamwork/collaboration
Pricing
Otter offers a free plan. You can opt for their Pro plan for individuals which costs around $12.99/month.
Newton is an email app that gives you all of the tools necessary to get your inbox in order and keep it that way. 
With Newton, you can add reminders to emails so they don't slip through the cracks.
You can even set up rules for your incoming messages, and then trust that they'll be handled accordingly each time. 
You can also mark messages as read or unread, so you don't have to clutter your inbox unnecessarily. 
And if that's not enough, you can even use its powerful search engine to find exactly what you're looking for in your emails.
Key Features of Newton
Zen mode to receive emails in batches after a 30 minute delay
Flag emails with tasks and reminders
Create rules for handling new messages
Label messages for quick search and reference
Get notified when people mention you in messages
Pricing
Newton offers a 14-day free trial, which comes with plenty of features to help you maximize your productivity. They have a premium plan which costs $49.99/year.
F.lux is a productivity app that turns your screen's blue light down at night so you can wind down and get ready for sleep more easily.
There are plenty of reasons to use F.lux, but one of the main benefits is that it will help you sleep better by giving your brain the signal that it's time to go to bed. 
It can also make you more productive by keeping your screen's brightness down, especially in the evening when the sun is going down and it begins to get dark outside. 
It does this by adjusting the color of your computer screen to match the time of day. This is helpful because, during the day, your screen will be brighter and have more blue tones, while during the evening and night, your screen will be warmer and have more yellow tones.
Key Features of F.lux
Filter out blue light from your computer
Decrease eye strain at night
Decrease computer brightness at night without compromising quality
Pricing
F.lux offers a free plan. Their licensed version costs $20/lifetime for one user.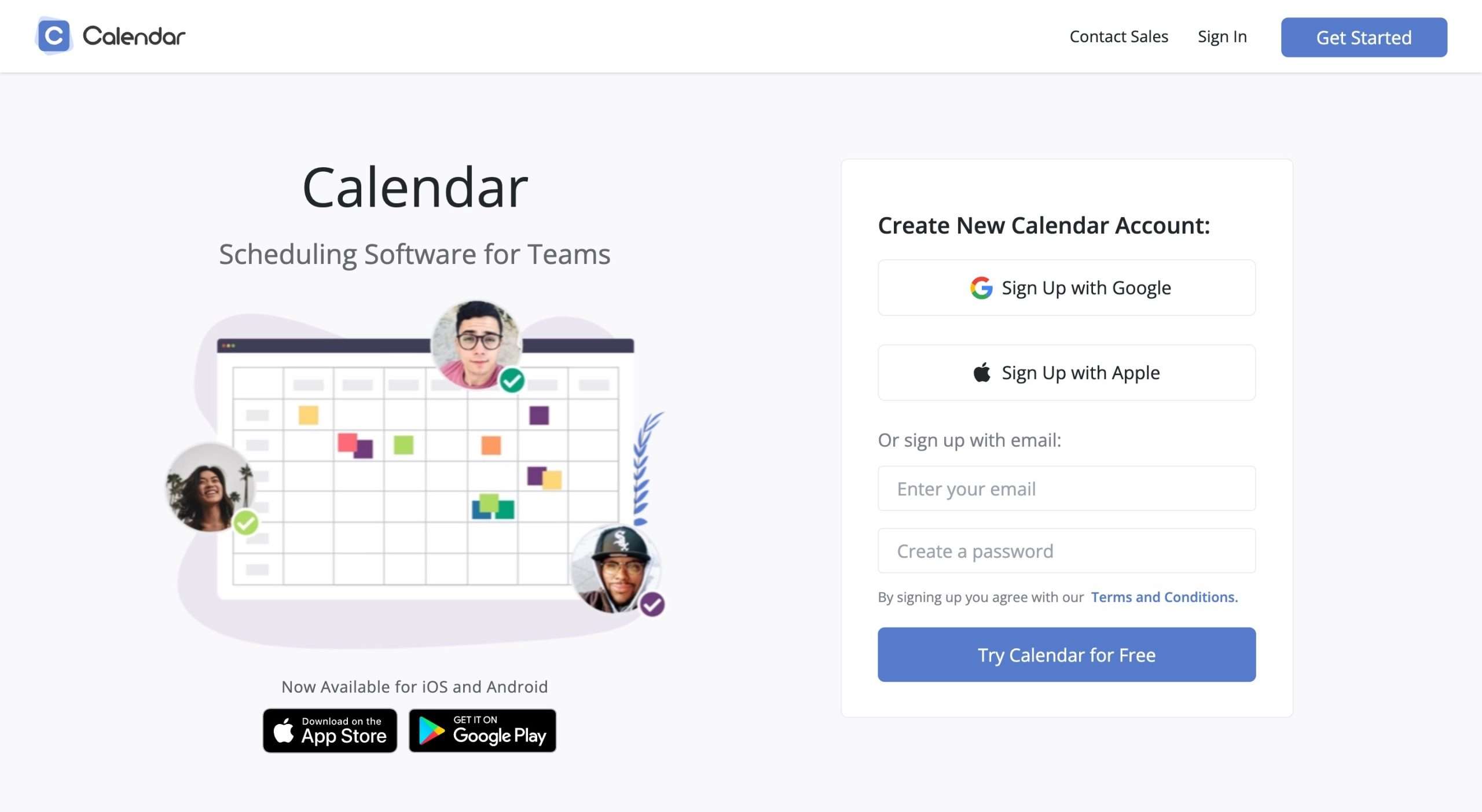 Calendar is an incredibly useful online calendar and team scheduling tool designed to simplify the process of managing appointments and calendars for both individuals and teams.
With Calendar, you have the flexibility to create customized event and online meeting templates, which can save you time and effort. Additionally, you can choose which time slots to display and easily share your custom links with others.
When someone schedules a meeting with you through the app, it automatically appears on your calendar.
For teams, Calendar offers fantastic team scheduling features. It eliminates the need for endless email exchanges among team members, making it effortless to synchronize schedules.
You can have a unified online calendar that combines your personal and work calendars.
To help you make the most of your time, Calendar provides advanced analytics features. For example, Calendar Analytics for Teams gives you valuable insights into your scheduling patterns, allowing you to optimize your productivity and make intentional use of your time.
Key Features of Calendar
Customized event and online meeting templates

Flexible display of time slots and easy sharing of custom links

Automatic appearance of scheduled meetings on your calendar

Team scheduling features for effortless synchronization

Advanced analytics for valuable insights into scheduling patterns
Pricing
Calendar offers a free Basic plan. The "Standard" plan is priced at $25 per month, while the "Pro" plan is available for $30 per month.
Backblaze is a robust online backup solution that helps you make sure your most important files are always available when you need them. 
With Backblaze, you can quickly back up all of your files to the cloud with just three clicks of the mouse. 
This includes everything from pictures and videos, to financial documents or anything else.
On top of that, you can restore files in just a few clicks if something happens to them. 
Backblaze also does incremental backups, which means you don't have to worry about having the space on your hard drive for large backup sets.
Key Features of Backblaze
Unlimited cloud storage
Securely backup all of your files with three clicks
Easily restore lost files from your backups
Pricing
Backblaze offers a 15-day free trial, which gives you access to their software and enough storage for up to 10GB. Their unlimited personal backup plan costs $7/month.
Bartender is an app that helps you keep your menu bar uncluttered so you can quickly access the apps and other items that you use most often.
It does this by placing all of your less-used apps and files into its own Bartender Bar, which is a separate area off to the side of your screen.
The Bartender Bar can be customized, so you can add or remove apps and files as needed.
You can also add quick-access buttons that allow you to use your less-used apps without having to go through the menu bar every time.
Key Features of Bartender
Organize your menu bar with ease
Appearance customizer
Move menu bar items to different locations
Keep track of system memory usage and CPU usage
Pricing
Bartender offers a free trial period of 4 weeks. Premium licensed access to the app for a single user costs around $15 for a lifetime of access.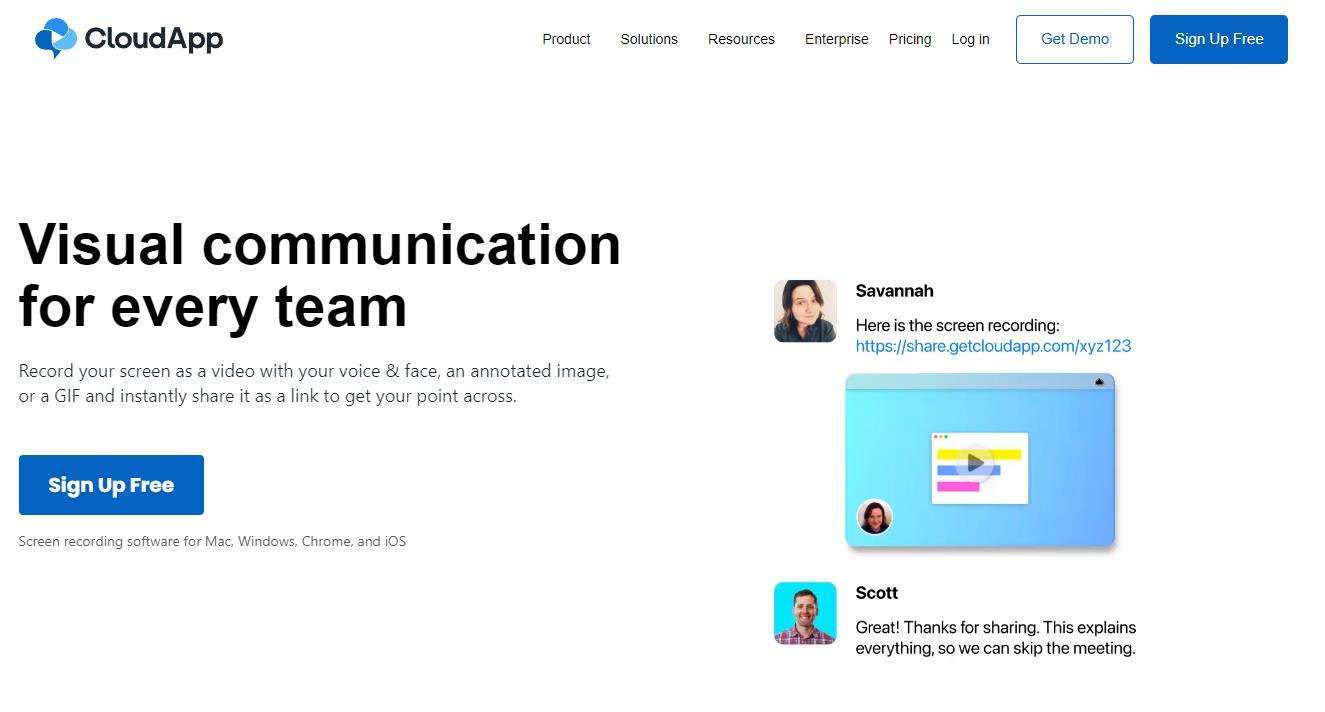 CloudApp is a file-sharing service that allows you to easily share files of any size with anyone.
The great thing about CloudApp is that it makes collaboration easy, no matter what type of files you want to share.
So whether you're sharing large videos or huge presentations, this app will make it easy for everyone involved to access the files quickly and easily.
You can share files directly from your clipboard or you can upload a file by dragging it into the CloudApp window.
Besides sharing, you can capture screenshots, record screenshots, and even edit the image within the app.
Key Features of Cloudapp
Drag-and-drop uploads
Share files with anyone, no matter what device they're on
Easily manage your shared links
Capture high-quality screenshots
Pricing
CloudApp offers a free plan, which includes 50 free captures (images, videos, etc). Pro plan costs $9.95/month with unlimited functionality.
Dewo Calendar is a powerful productivity app that helps you get more done in less time.
It's the perfect tool for busy professionals who need to stay organized and productive.
Dewo Calendar makes it easy to manage your time and workload, so you can stay on top of your game!
Some of the helpful features include easy meeting schedules, reminders for birthdays and events, easy location detection, and support for AppleScript.
Key Features of Dewo Calendar
Easy to use calendar app with powerful features
Reminders for birthdays and events, including iCal reminders
Powerful AppleScript support
Location detection
Pricing
Currently, Dewo does not have any premium plans meaning you get to access all the features for free.

Duet Display is a screen-sharing app that turns your iPad or iPhone into a second monitor for your Mac.
It is a great way to extend your desktop space and use your iPad or iPhone as an extra display.
This allows you to get more done on the go, without having to carry around a spare monitor.
The best part about Duet Display is that it's easy to set up and use right away.
Setting up the app only takes a few minutes and most of the time is spent downloading the installation file.
This app is very helpful, especially for those who need two devices side-by-side to work efficiently (e.g. coders).
Key Features of Duet Display
Use your iPhone or iPad as an additional display for your Mac
Quickly set up, without any complicated configuration
Beautiful design that makes using it easy on the eyes
Pricing
Duet Display is free to use on your Mac. The developer charges $9.99 on the iOS side, meaning you can access your second display for free.
Airtable is a powerful tool for organizing your data and staying productive.
With Airtable, you can organize anything – from projects, tasks, to even your favorite recipes!
Airtable is a great productivity app because it allows you to easily keep track of your work.
Airtable has the flexibility of a custom database because it allows users to create their own fields and types.
This makes it a great option for those who need to manage complex data.
You can create different tables for different projects, and then easily add and edit information. This app is also great for collaboration, so you can easily work with others on projects.
Key Features of Airtable
Flexible database structure with the ability to create custom fields
Powerful filters make sorting through your data easy
Drag-and-drop reordering for added flexibility
Helps bring all the data in one place
Pricing
Airtable offers a free plan that allows you free attachment storage of 2GB. For advanced features, you can either try their Plus plan that costs $10/month or the Pro plan that costs $20/month.
DropZone is a helpful productivity app that makes it easy to share files, screenshots and URLs.
This app is great for quickly saving images or links you come across online.
It also offers customizable hotkeys so you can save items just by pressing a few keys on your keyboard.
Additionally, the window stays at the edge of your screen, so it's always available when you need to save something.
With DropZone, you can quickly and easily upload files to the cloud, send emails and messages, and more.
Key Features of DropZone
Progress bars and themes
API integrations
Drag and drop files swiftly
Share files faster than ever across devices
Pricing
DropZone is free to download and use.
Skitch is a popular, easy-to-use, and customizable annotation app that you can install on your Mac.
This app is great for making quick edits and drawing on images.
It was created by the Evernote team but has since been released as a separate product by its own developer company.
It has become one of the best productivity apps because it allows you to make quick edits, annotate images, and share screenshots.
With Skitch, you can easily annotate and markup photos, screenshots, web pages, and documents. This makes it easy to communicate and collaborate with others. Skitch is also a great way to take notes and brainstorm ideas.
Key Features of Skitch
Easy editing with a clean interface
Draw straight lines and shapes quickly
Edit multiple images at once from your desktop
Annotate any document within seconds
Pricing
Skitch is free to download and use on Mac, iPad and iPhone.
Dashlane is an excellent password manager and an obscure productivity tool.
It's one of the best productivity apps because it makes online browsing faster and easier.
This app securely saves your login information, credit card information, and more in your encrypted vault.
You can then easily access all of your data across multiple devices, including Macs, Windows PCs, smartphones, and tablets.
Although Dashlane offers a free trial of three months, you have to pay for the service after that.
Key Features of Dashlane
One-click access to your credit cards
Easily manage your passwords across devices
Securely save information in one place
Pricing
Dashlane lets you save up to 50 passwords for free. Their premium plan costs $3.99/month and their family plan starts from $5.99/month.
Readwise is a helpful, customizable read-later app.
This app is great for keeping track of all the articles you want to read but don't have time for. It automatically syncs across devices so you can access your list wherever you are.
It also makes it easy to import feeds from other popular read-it-later services, such as Pocket and Instapaper.
With Readwise, you can add any webpage to your reading list with just one click.
The app automatically syncs across multiple devices and allows you to access your saved articles whenever you want.
Key Features of Readwise
Import feeds from other popular read-it-later services
Cloud sync to access saved articles from all devices
Create your "Reading List" with one click
Read without distractions
Pricing
Readwise offers a 30-day free trial. Then, you can choose from either of their premium plans: Readwise Lite ($4.49/month) and Readwise ($7.99/month).
Magnet is a Mac app that allows you to easily organize your desktop windows in a snap.
This productivity tool makes it easy to resize, rearrange and reposition windows on your screen.
With Magnet, you can save time by docking multiple windows at once, quickly moving windows across the screen without delay and more.
It makes you productive by allowing you to quickly resize, move and reposition different windows on your screen.
This can save you time by quickly docking multiple windows at once. It also eliminates the need for delay in moving windows across the screen.
Key Features of Magnet
Save time by docking and resizing windows at the same time
Pairs well with multiple external monitors
Rearrange your windows on an internal or external monitor
Perform healthy multitasking with Magnet
Pricing
Magnet app costs $7.99 to unlock its full potential.
Airmail is a sweet, simple and powerful email client that helps you manage your inbox quickly.
It's one of the most efficient apps because it brings a fresh perspective to how we look at managing our emails.
Airmail makes you productive by allowing you to customize notifications, sort messages using smart filters, and archive old ones with just a swipe.
Airmail is fast and efficient as it can quickly scan through your emails and find the ones you need.
It is also very easy to use. You can customize it to fit your needs and it's simple to navigate.
Key Features of Airmail
Set reminders to follow up on unread emails later
Highlight important messages with color-coded categories
Never miss another email with customizable notifications
Reusable email templates to save time
Pricing
Airmail offers a free plan with plenty of features. You can get access to Airmail Pro for a monthly cost of $2.99.
Evernote is a well-established note-taking app that's used by many people around the world.
It's a great productivity app for Mac users because it allows them to create, organize, and share notes with ease.
Not only can you store your daily thoughts in this app, but you can also attach files which makes it especially useful for storing images, screenshots, scans, and more.
Evernote is one of the most recognizable productivity apps because it's often used as a knowledge base among its users.
This application is also useful because you can use it to create reminders for yourself that are easily accessible on all your devices.
Key Features of Evernote
Organize notes by notebook, tags, and lists
Share notes with other people for easier collaboration
Take control of your digital workspace
Never forget anything with Evernote Reminders
Pricing
You can use the basic features of the app free of charge. They offer two premium plans, namely Personal and Professional. While Personal will cost you around $3.35, the Professional plan will cost around $4.29/month.
Zapier is an automation tool that merges apps together to help you save time.
It's a handy app for Mac users because it allows them to connect to their business app and automate routine tasks like data entry.
For example, if you use programs like MailChimp, SurveyMonkey, and hundreds of other apps, Zapier can automate the process so you don't have to do it manually.
You can also create Zaps which allow you to choose which actions should be performed whenever there is a trigger in another app.
An example of this would be receiving notifications on Slack when someone has assigned you a project in Trello.
Key Features of Zapier
Connect different applications together automatically
Save time with automation
Create custom Zaps to trigger actions in any app
Pricing
Zapier offers a free plan which allows you to automate upto 100 tasks and 5 zaps every month. Their premium plans are divided into four parts:
Starter ($20/month)
Professional ($50/month)
Team ($305/month)
Company ($611/month)
Conclusion
Productivity apps can help you stay organized, be more productive, and keep your life in order.
In this roundup, we've listed the best productivity apps for Mac users that will make it easy to get things done!
Whether you're looking for an app to help you focus or one that can automate routine tasks, we've got you covered.
So what are you waiting for?
Start downloading these amazing productivity tools and become a productivity powerhouse!