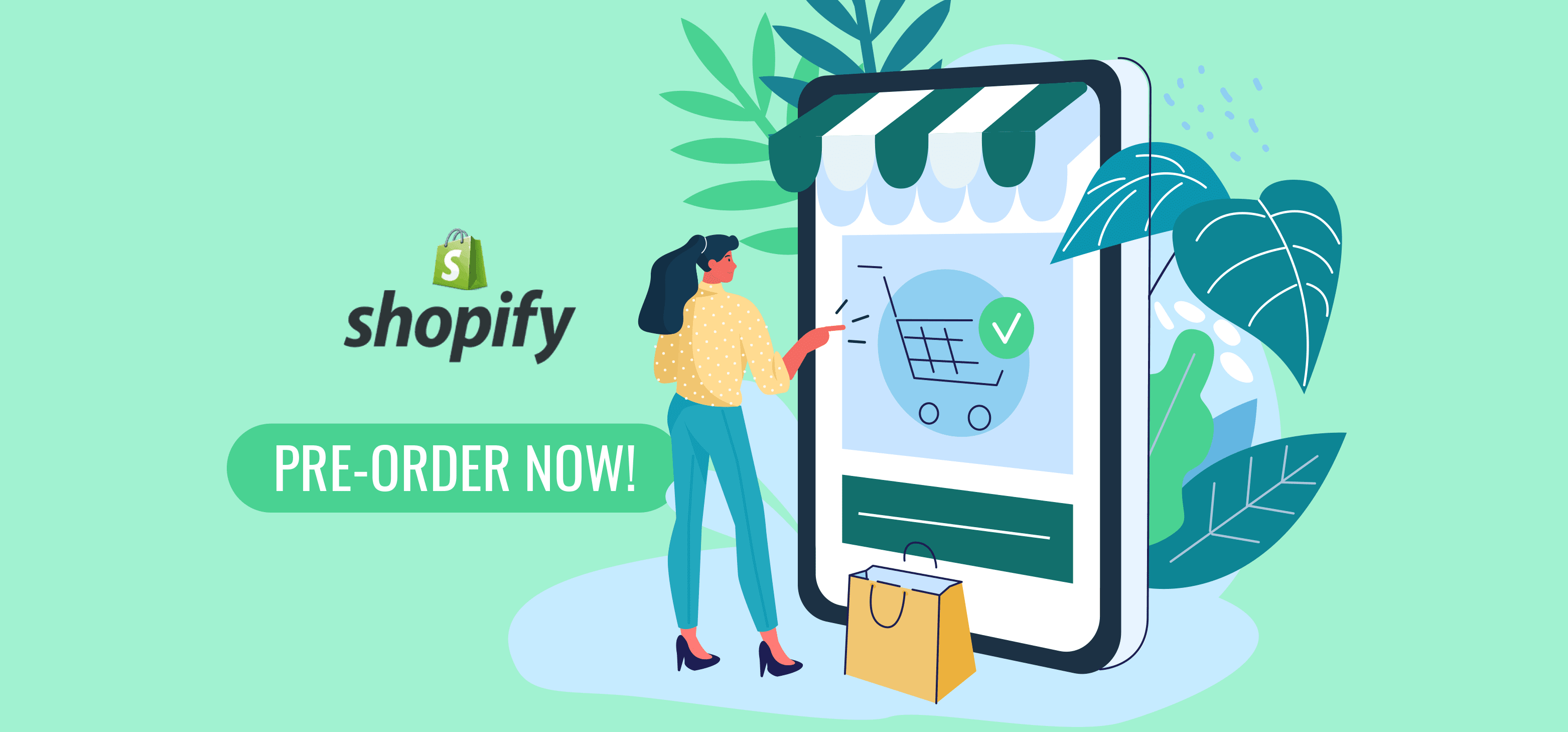 Shopify pre-order apps come in handy when you want to introduce pre-purchasing options on your store.
They provide you with tools to take orders for out-of-stock or upcoming products in advance, allowing you to generate sales on the spot and deliver the item when they're available.
In this article, I've put together a list of the 12 best pre-order apps for your review. All the software products on the list enjoy good ratings and feature excellent reviews.
Let's cover the basics.
How Does a Pre-order App Work?
Pre-order apps are third-party Shopify plugins that let you display a pre-order or coming soon CTA on your product pages. 
Once connected, they automatically replace the add-to-cart with "pre-order" buttons whenever you run out of stock or the specific item is not yet released. 
Some offer a full-payment option, while a few also allow you to accept a partial deposit. It depends on the plugin you've bought.
You can use these apps for versatile purposes, including made-to-order, out-of-stock items, new arrivals, and even services.
Why Should You offer a Pre-Order Option on Your Store?
To guarantee sales.
When you launch a new product, you typically promote it beforehand to create a buzz and predict the public interest. It allows you to measure your target market and estimate the success rate of your launch. 
But people quickly lose interest if the item they want is not immediately available to purchase.
With pre-order apps, you can capture those sales in time, so when you're ready to sell, you already have customers to buy your products.
Another advantage these plugins offer is revenue stability. By adding the pre-order button, you can generate continuous sales irrespective of the item's availability.
Keeping the above benefits in mind, let's explore the below list to review their features.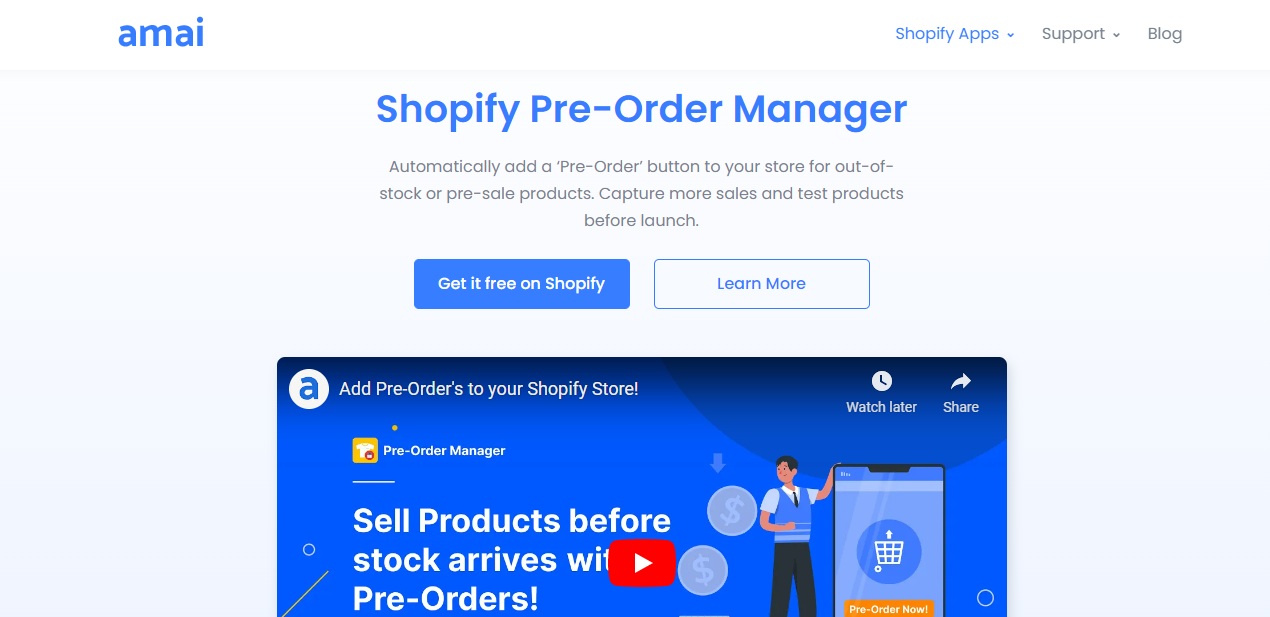 Amai is an eCommerce platform that delivers a suite of sales management apps for Shopify merchants. Pre-Order Manager is one of its products that allows you to offer a pre-booking option to your customers.
You can use it to apply three types of CTAs and add custom rules to switch the add-to-cart text with pre-order or coming soon.
You can also set a time limit on pre-purchase to avoid taking more orders than you can manage.
Apart from its core features, you can embed a notification button to let buyers know when the item is in stock.
Core Features
Multiple pre-order options.
Support discount and partial payments.
Customization and automation.
Geo-targeting.
Badges and tags.
Scheduling.
Tracking.
Price
Amai charges $25 to $90 per month for its Pre-Order tool.
Vitals is an all-in-one marketing platform that delivers everything you need to attract, sell and manage your Shopify order—which also includes a pre-order feature.
It's user-friendly, customizable, and compatible with almost all Shopify themes. More, it supports third-party tools and multiple language conversion.
Some of its other notable functionalities you'll find helpful are product imports, pop-ups of recent sales, live chat, and email marketing. In addition, you can convert prices into over 160 currencies and redirect visitors to local store pages.
It's ideal for those who don't want the hassle of buying separate apps for simple marketing and sales functionalities. I recommend taking a free trial to explore it.
Core Features
Pre-orders.
Upselling and cross-selling.
Countdown timer.
Product import.
Social proof features.
Emails, pop-ups, and cart abandonment functions.
SEO optimization.
Integrations.
Price
Vitals charges approx. $30 a month with a 30-day money-back guarantee.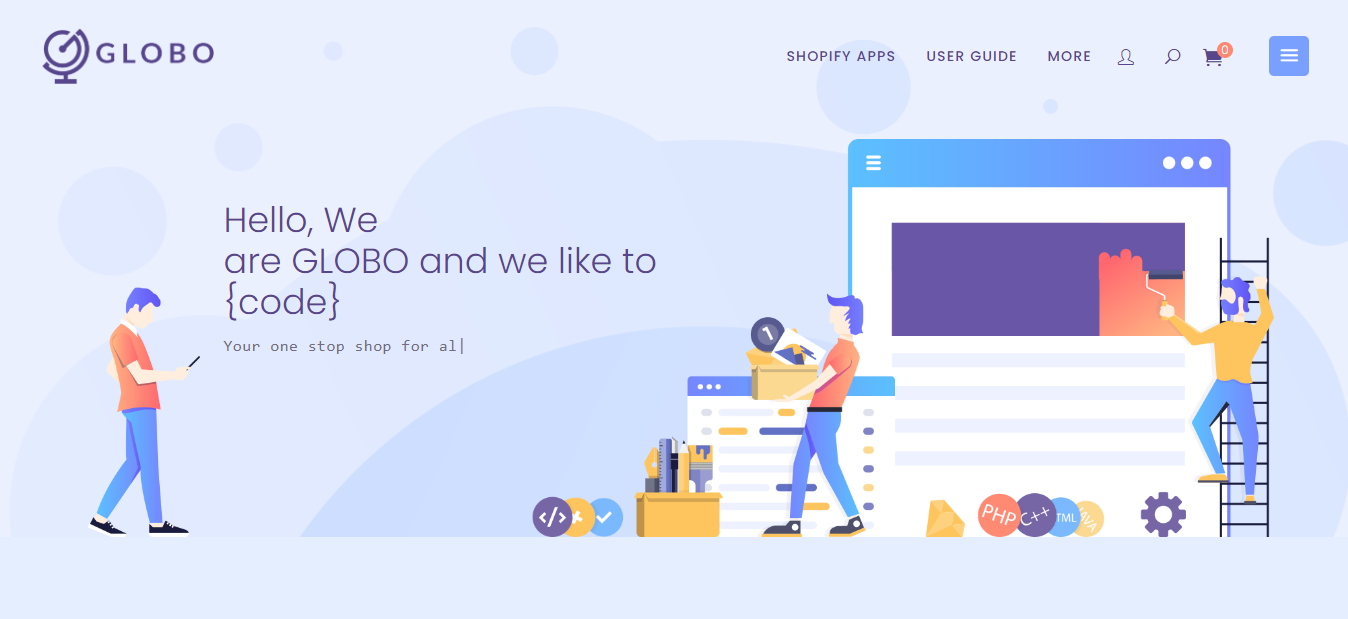 Pre-Order Globo delivers a versatile range of pre-purchasing features.
You can display a straightforward CTA, accept payment for a specific product variant, and put a limit to the number of orders your buyers can place.
In addition, you can attach an email notification button under sold-out items to give customers the option to receive an alert when the product is back in stock.
Other notable features of Globo include partial payment, sales tracking to oversee order fulfillment, and custom badges to show which items customers can pre-order.
It's a user-friendly app and a decent alternative to Amai.
Core Features
Pre-order button.
Automation.
Custom rules.
Restock notification.
Discounts, full and partial payment options.
Badges to show pre-booking availability.
Countdown timer.
Mixed cart warning.
Integration with third-party apps.
Price
Pre-Order Globo's is free to install, but charges $7 to $20 to access its premium features.
Advanced PreOrder offers the best of both tools.
Here, you can add an automated pre-order button and a countdown timer to create a buzz about your product and services. Additionally, you can collect emails to send back-in-stock notifications and other alerts.
It also has a sales countdown timer that lets you provide limited-time discounts on new arrivals to boost your sales.
Another best feature of Advanced PreOrder is the Geo location.
It allows you to highlight which item can be pre-booked and where the offer will be available.
Core Features
Pre-Order and Coming Soon button.
Product variant pre-booking.
Email notification pop-up window.
Back-in-stock alerts.
Badges and countdown timers.
Mixed cart warning.
Geo-targeting.
Partial payment.
Automation.
Integrations.
Price
Advanced PreOrder's monthly subscriptions cost $5 to $20 a month. You can explore it for free as well.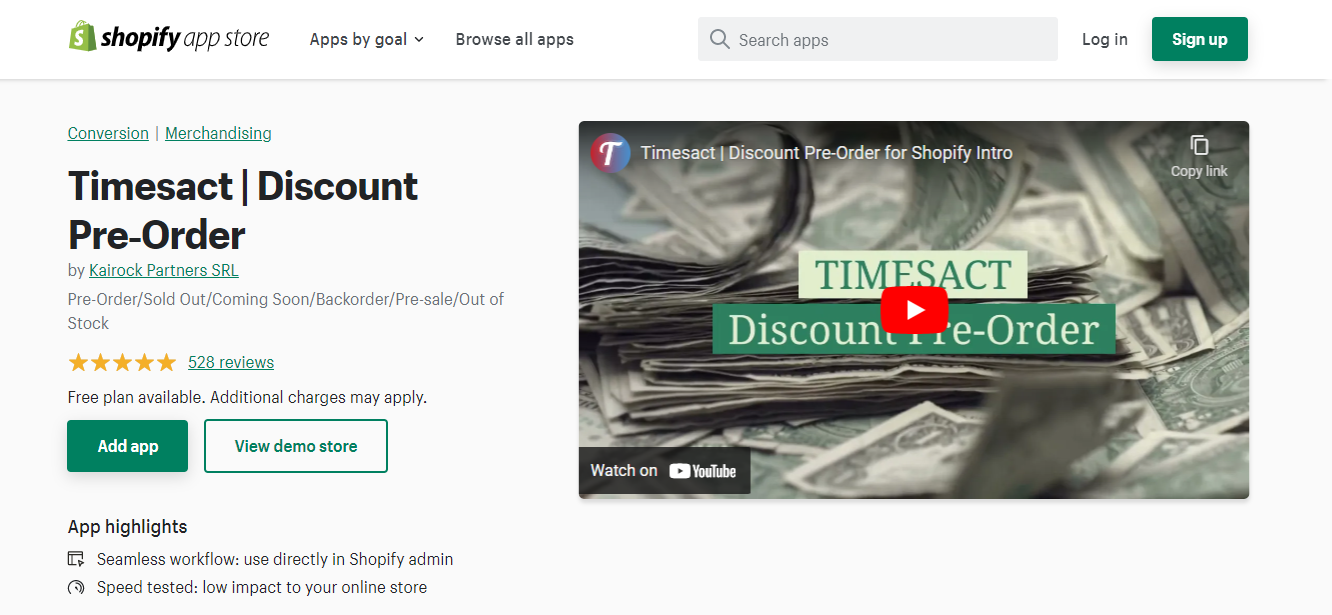 TimeSact lets you attach discounts with the pre-order button.
It's a user-friendly tool that automatically replaces the add-to-cart button with your desired CTA, applies custom discounts on selected items, and controls your stock quantity and availability.
You can additionally show badges on product collection and alter the button text. The app is also planning to add partial payments in the future to help you provide a better shopping experience to your customers.
While TimeSact may seem comparatively basic, it's one of the few plugins on the Shopify store with a 5-star rating.
Most users loved it, particularly for its exemplary customer service and easy installation.
Core Features
Pre-order with discounts.
CTA on variants.
Stock quantity availability control.
Scheduling.
Badges.
Automation.
Cart label editing.
Email and SMS alerts.
Mix Cart alerts.
Excellent customer support.
Prices
Temsact's starter plan is free, and premium subscriptions cost around $7 to $17.
Preorderly is a simple and intuitive software that helps you set up a pre-booking option for whole items and their variants both.
You can take advance orders, tag items with pre-purchase badges, tailor the page text to provide an estimated shipping period, and apply discounts.
In addition, you can automate your workflow and integrate third-party apps like Sticky Add-to-Cart to improve your buyer's shopping experience.
Interestingly, you can also request custom icons to add a personalized touch. It hosts an excellent support team that promptly responds to your queries and provides extra services.
Core Features
Preorder application to entire products or their variants.
Discount option.
Scheduling.
Customization.
Tagging and labeling.
Integrations.
Mobile friendly.
Excellent support.
Price
Preorderly shares four monthly plans ranging between $10 to $30. You can also take a 14-day free trial to explore the software.
Preorder Panda was launched a few months back and has already earned a good reputation on the Shopify marketplace. Most like it because of its ease of use, simplicity, and fantastic support.
You'll get all the basic functionalities on Preorder Panda to successfully apply the pre-purchase option to your products. It lets you control the stock quantity, add as many products as you want, and attach the CTA on item variants.
You'll also have the choice to continuously display the preorder button on your product pages or share it only when your stock runs out. The former is an ideal feature for Made-to-Order businesses that especially take custom requests.
If you're new to Shopify and need an easy pre-booking solution for your store, try this app.
Core Features
User-friendly.
Custom Pre-order buttons.
CTA on products and their variants.
Automation.
Analytics.
Prompt customer service.
Price
Preorder Panda is currently offering free services.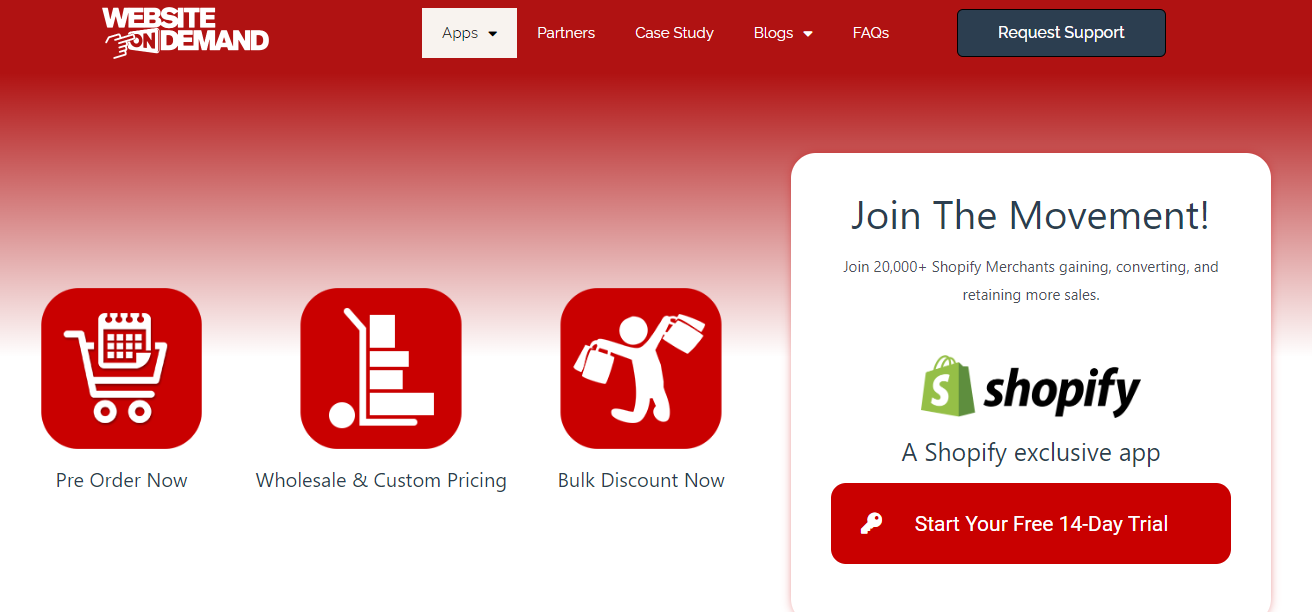 Pre-Order Now offers some of the best customizations.
Here, you can attach two separate CTAs to give buyers the option to either book their order in advance or get a notification when the item is back in stock.
Furthermore, you can tailor the button style, write estimated delivery time under the CTA, and feature visually appealing badges on product catalogs. You can also set rules to automatically switch the Add-to-Cart CTA with Pre-Order when your items are restocked.
One other thing. It has a mixed cart feature that sends alerts when your customer buys both pre-ordered and available items.
Core Features
Pre-order, upcoming products, and out-of-stock notifications.
Discount option.
Badges and cart labels.
Custom rules.
Estimated date.
Follow-up emails and alerts.
Full and partial payment.
Integrations.
Price
Pre-Order Now's starter plan is free. You can buy its monthly subscriptions for $20 to $60.
PreOrder Me provides all the essential elements to incorporate a pre-order system.
It has a clean dashboard and simple color-coded elements to help you easily identify and enable the pre-order options.
You can place pre-booking feature on product variants, add delivery dates on the page, and control the stock quota.
It additionally has a bulk editing feature that lets you import products and disable pre-booking at scale.
All in all, the app is easy to install and works well with several themes.
Core Features
Preorder items and variants.
Automatic labeling.
Custom styles.
Bulk function.
Estimated delivery time.
Quantity editing.
Intuitive dashboard.
Price
PreOrder Me's standard monthly subscription is $10. You can also take a 7-day free trial before purchasing the plugin.
PreProduct is designed to help you execute a successful product launch campaign.
You can create custom CTAs, show estimated delivery times, and offer early bird discounts to attract more buyers. Furthermore, you can produce an email marketing campaign and accept preorders from outside the Shopify store.
It is comparatively much more flexible, allowing you to develop a better pre-ordering structure.
Another thing you'll love about PreProduct is its advanced payment feature.
You can let buyers deposit the full amount at the time of the purchase or pay it later when the item is in stock. The app automatically sends payment details via email and deducts charges when the order is processed.
Core Features
Custom Preorder buttons.
Estimated delivery time.
Badges.
Multiple payment options.
Email campaigns.
Integrations.
Advanced functions.
Order tracking.
Price
PreProduct's monthly subscriptions start at $20.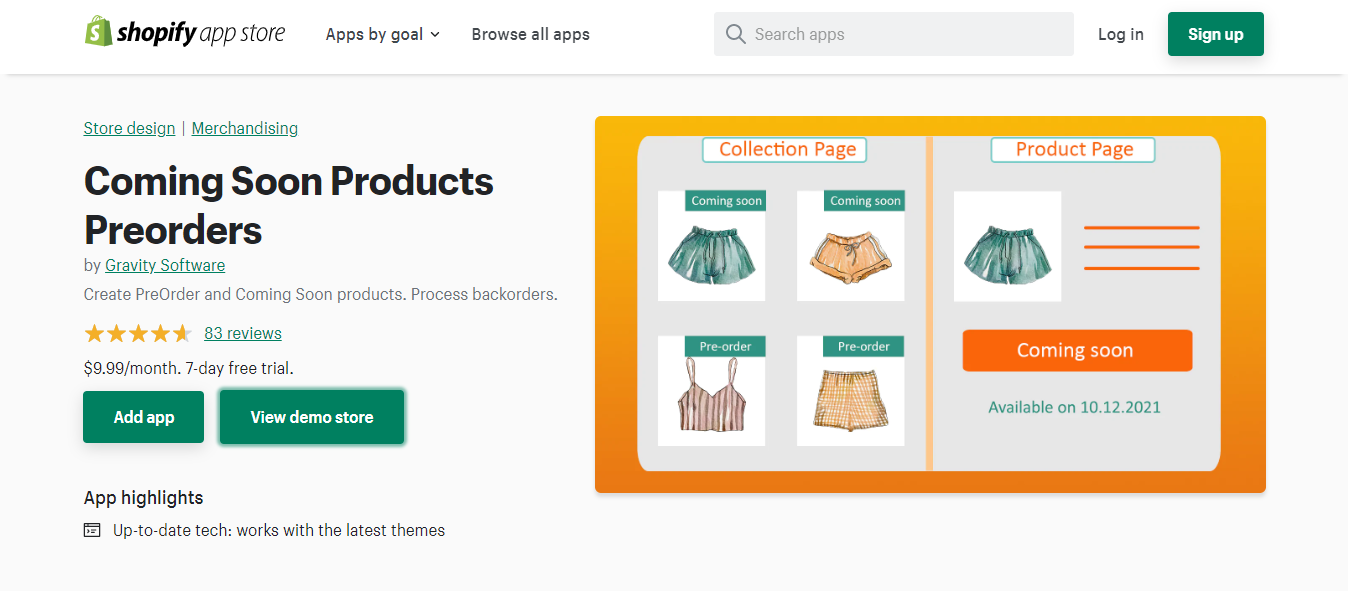 CS is another good plugin for product pre-launch and new arrivals.
Its core functions include "Coming Soon" and "Pre-Order" CTAs to help you generate a buzz about your product and accept advanced orders.
In addition to that, it provides an editable field below the CTA to add your expected availability date. What's more, you can customize styles and text to match them with your brand color theme and tone.
The app also automatically labels items on its homepage catalog to distinguish pre-orders from regular items.
I recommend visiting its demo store to see how its CTAs work.
Core Features
Coming soon and Pre-order buttons.
Automatic labeling
Estimate delivery time text.
Customization.
User-friendly dashboard.
Easy to install.
Price
Gravity charges around $10 per month for its Coming Soon plugin.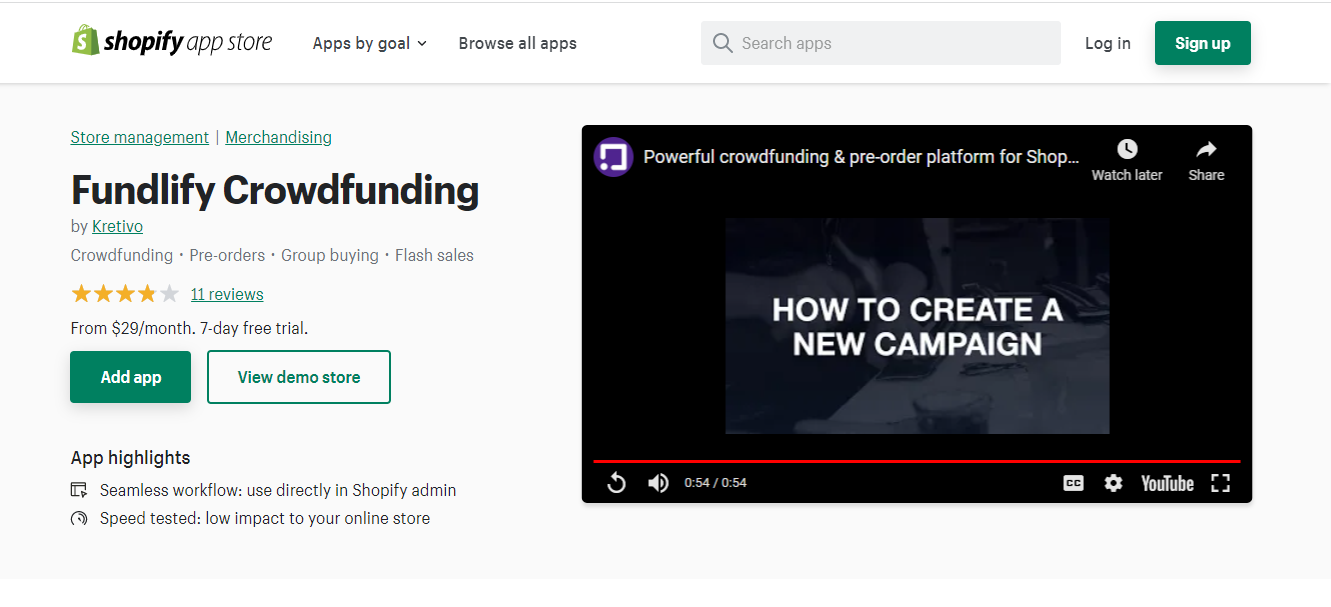 Fundlify makes it easier to receive pre-orders from crowdfunding campaigns.
You can use it to establish a pre-order system, collect advanced payments, offer early bird discounts, and run flash sales. It has a built-in editor that lets you create campaigns and email notifications.
Fundlify customization and automation function are also pretty robust.
You can replicate your campaigns, set time limits to increase urgency, and track your orders to monitor sales. In addition, you can make changes during campaigns and launch a single product repeatedly.
Core Features
Crowdfunding campaigns.
Customization.
Automation.
Pre-orders and discounts.
Quantity and time limit.
Payment and shipping functions.
Notification.
Analytics and tracking.
Themes.
Price
Fundlify Crowdfunding shares four premium plans charging $29 to $399 per month. Take a 7-day trial to explore its features.
Final Word
Remember, while most of Shopify's pre-ordering apps offer all the essential elements, each delivers additional functions that set them apart from the other. It could be anything from usability and customer service to a bonus feature.
Find out which one can help you perform your desired task better and pick it for your business. Good luck!