Twitter offers you a lot of opportunities to connect with your target audience and invite them into conversations.
With its search filters, post threads, and fun publishing features, you can easily attract like-minded people and gradually grow your following.
But just as it gives these marketing advantages to you, naturally it does the same to other entrepreneurs. It makes managing one profile, let alone multiple, extremely challenging sometimes.
Fortunately, with a Twitter app, you can automate most of your workflow and save yourself from manually keeping track of every single comment, mention, and follower. 
Below is the list of the 12 best Twitter software I have compiled for you. They are incredibly time-saving and significantly improve your content strategies. 
SocialBee offers Twitter management solutions for any organization size.
If you manage multiple accounts, you can publish posts in a queue, tailor content for each channel on the spot, refresh old posts, and repurpose your articles into social media posts.
You can also build different categories and schedule the entire collection for publication. It's a time-saving feature that allows you to engage your audience without producing new content every time.
Another thing you'll love about Social Bee is its Concierge Services. It involves hiring social media experts to design an effective content marketing strategy for you.
It's a good option for solopreneurs who lack the necessary skills to grow their Twitter accounts.
Core Features
Post scheduling.
Analytics.
Categories.
Data import.
Canva Integrations.
Web Extension.
Concierge Services. 
Price
SocialBee charges a minimum of $19 per month.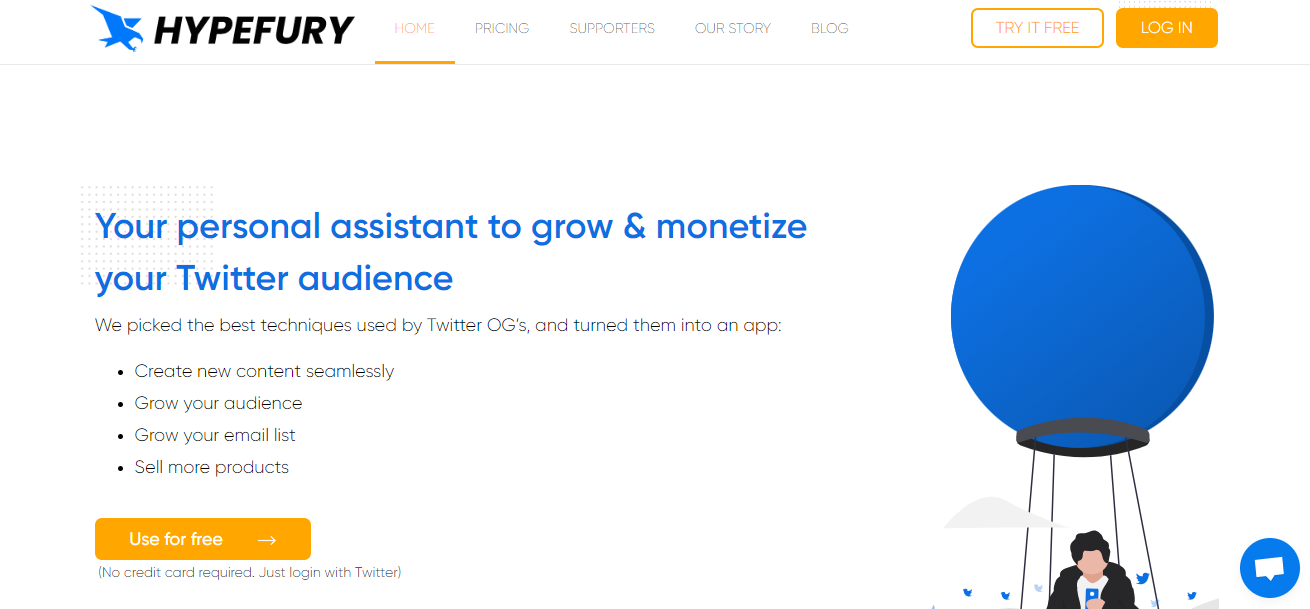 HypeFury provides automation tools and tweet inspirations to help you consistently generate fresh content. Some of the things you can do with it include scheduling threads, reposting best tweets, and automating follow-up posts.
If you use Twitter to sell products, you can run promotional campaigns and post products under your best tweets to gain more exposure.
For inspiration, HypeFury delivers over 1000 question samples and highlights top posts from other creators. There's also a cross-platform option that turns your published tweets into Instagram posts.
If you're looking for ways to boost your Twitter engagement, I recommend HypeFury.
Core Features
Tweet templates and examples for inspiration.
Scheduling and publishing tools.
Statistics.
Cross-platform posting.
Auto follow-up tweets.
Integration with Gumroad (eCommerce platform.)
Weekly calendar.
Price
You can use the basic plan for free. To unlock premium features, buy its monthly subscriptions for $19.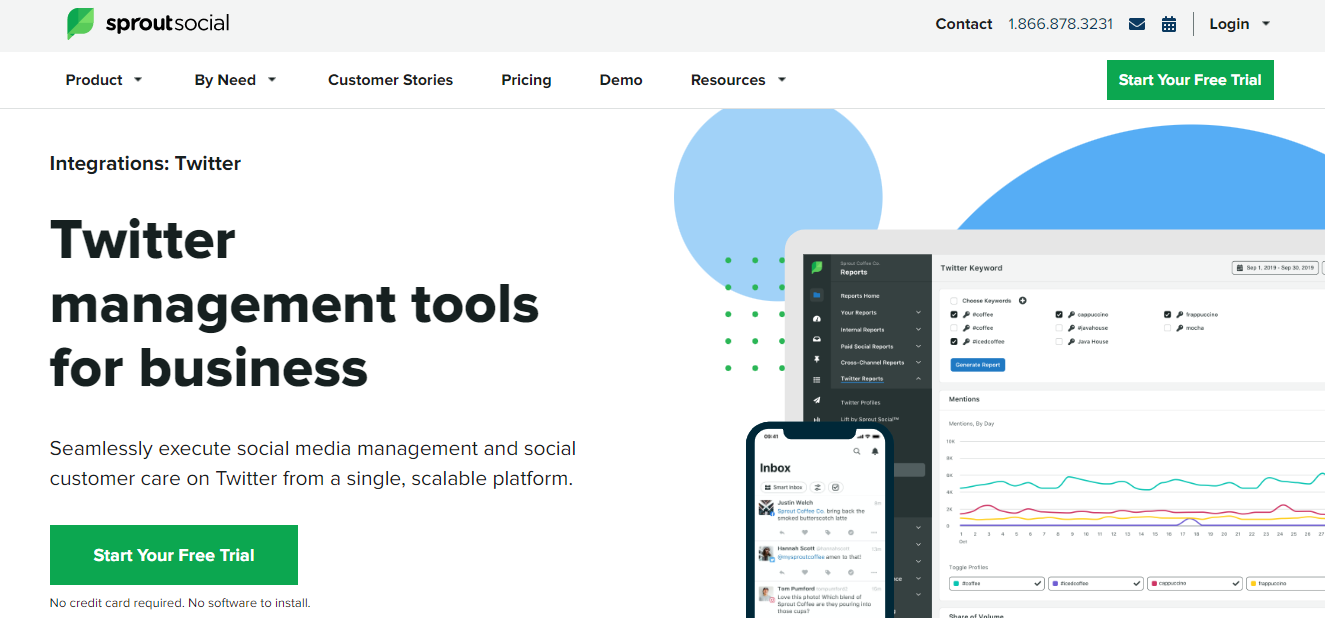 Sprout Social is one of the most versatile social management software that offers you everything, from auto-posting, comment tracking to and content performance.
You can use it to strategically plan your Twitter posting, publish tweets at the best times, monitor your brand mentions, and get content suggestions. It shares a social box to help you easily manage your DMs and a chatbot builder to improve your response time.
Its analytics and listening features are also incredibly powerful. They display trends and popular conversations to highlight engagement opportunities and measurable data to strengthen your strategy.
Core Features
Multi-channel app.
Social inbox.
Scheduling and calendar.
Keyword monitoring.
Message volume control.
Content curation.
Team collaboration and approval system.
Integration with CRM.
Price
Sprout Social standard plan costs $89 a month. If you want access to advanced features like a chat box and response time analytics, and optimal publish time suggestions, try its Pro plan for $149.
Audiense delivers in-depth insight into your target audiences and offers best practices to engage them.
You can use it to browse new followers, filter valuable profiles, set up alerts to keep track of influencers, and evaluate your rival's engagement to compare strategies. What's more, it provides a chatbot builder that will allow you to set up automated opt-in welcome messages to offer instant subscriptions.
Another interesting feature of Audiense is the personality report.
It gives you a visual representation of your target audience's behavior to help you evaluate their mood and motivations.
Core Features
Monitoring.
Chatbot.
Community analytics.
Mange following and unfollowing.
Competitor comparison.
Smart alerts.
Powerful reporting.
Price
Audiense Connect's community analytics is free of cost. To unlock more features, purchase its marketing plan for $50 a month.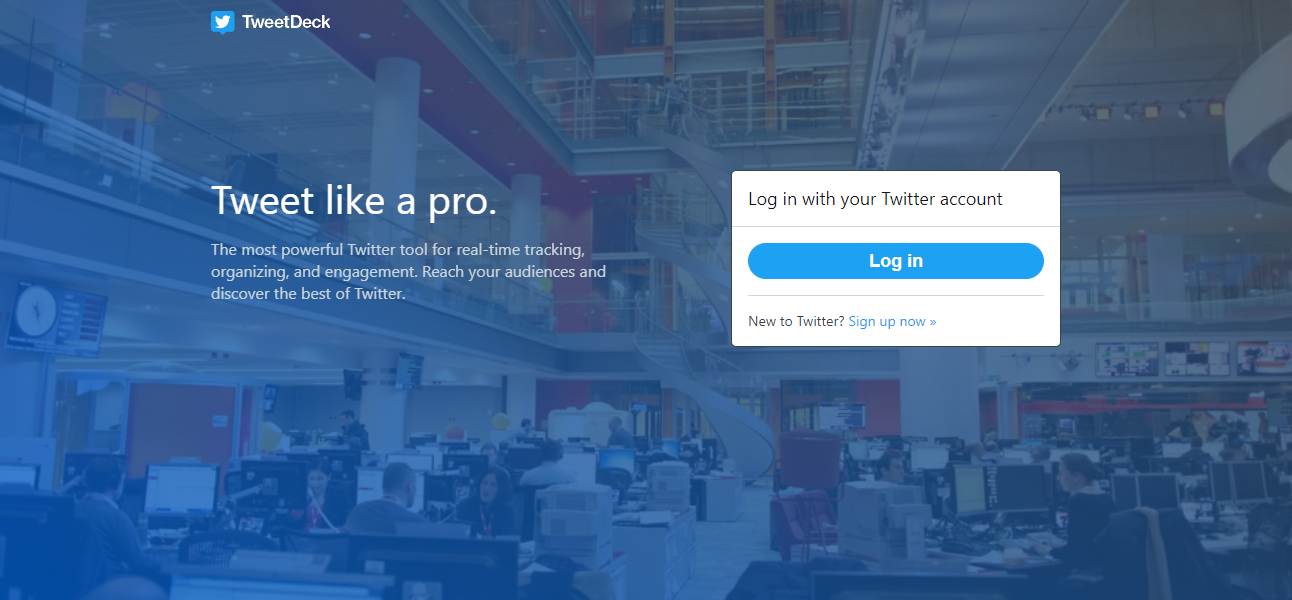 TweetDeck helps you manage several Twitter accounts from one place. It centralizes your timelines, notifications, and messages, offering you a single dashboard to oversee all your activities.
Here, you can create and schedule your tweets, read what your followers are talking about, and keep an eye on current trends.
You can use this app to perform fifteen different types of automation actions, as well as customize your feed to control your activity flow.
Another great thing about TweetDeck is its interface.
Since it's owned by Twitter. Inc, its dashboard has the familiar UI. It makes it relatively easier to navigate the tool.
Core Features
Social media management.
Supports multiple channels and accounts.
Tracking, tagging, and monitoring.
Post scheduling.
Robust Filters.
Analytics.
Price
TweetDeck is currently free to use, but it's planning to release its paid version soon.
Another powerful social media management tool you should definitely explore is Hootsuite.
It allows you to integrate seven different networks, add up to 35 profiles, publish unlimited posts, and divert all your messages to one inbox.
You can schedule multiple tweets at once, respond to comments directly from the dashboard, monitor your followers' conversations, and invite teams to delegate jobs.
In addition, you can see top-performing tweets to evaluate what elements make your post most engaging.
Hootsuite also offers a calendar view to plan your strategy. It gives you a visual picture of your pre-published posts so you can easily identify gaps and improvise your campaign.
Core Features
Multiple accounts monitoring.
Advanced scheduling.
Inbox.
Calendar view.
Team collaboration.
Certification course.
Integrations.
Price
Hootsuite charges $49 to $740 per month, depending on the plan you pick.
Tweethunter is another great option for producing fresh content. It employs an AI writer and smart search filters to generate ideas for you.
Here, you can find trending topics and viral content to get inspiration for your campaigns.
With its advanced filters, you can narrow down your search results and view popular conversations to see what type of tweets performs the best. Once you have got a general idea of what you want to talk about, you can use its AI-writer can help you produce content for your campaigns.
Tweethunter also offers decent workflow management. You can create post threads and automatically delete retweets.
Core Features
Content ideas.
AI copywriter.
Keywords search.
Post Scheduling.
Auto-delete tweets.
Analytics.
Free banner.
Price
You can try Tweethunter for free.
If you're specifically looking for a monitoring app, go for CircleBoom.
It offers powerful search filters that let you find members who bring value to your business and identity profiles suspected to be fake or spam. With its advanced analytics, you can get a summary of your account activity and measurable data on your followers.
In addition to reporting, CircleBoom also performs bulk editions for you. You can sort out your tweets, unlike targeted posts, hide your public actions, and delete irrelevant content.
Core Features
Search target audience.
Identify inactive and spam profiles.
Copy the followers' list from another account.
Unlike posts.
Delete retweets.
Filter language.
Statistics on followers and feed activity.
Price
CircleBoom Twitter tool's basic plan is free, and its pro plan costs $24.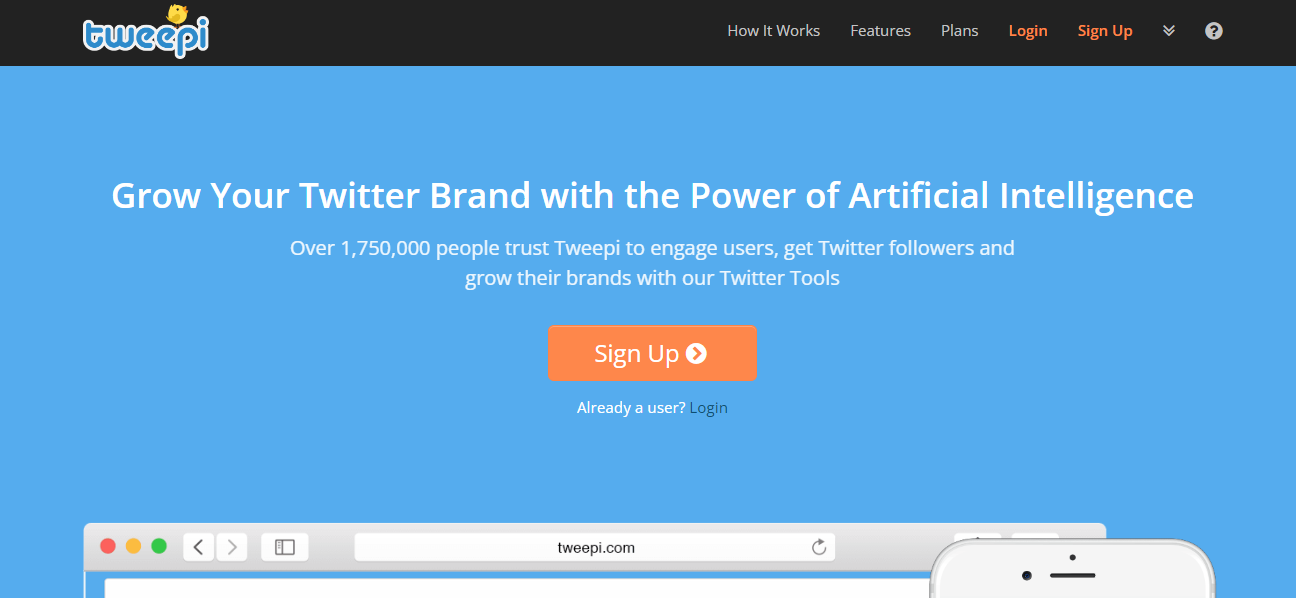 Tweepi is an exclusive Twitter app that's specifically designed to manage your active and inactive followers.
You can discover people who might be interested in your brand, pinpoint your audience within a particular region, find tweets featuring your hashtags, and follow valuable accounts. Tweepi uses an AI engine to underscore people you should follow and highlight followers you should remove from your profile.
It also places a limit on daily search results to protect your account from violating Twitter regulations.
Core Features
Up to 600 AI suggestions.
Fast and efficient.
Advanced Search Filters.
Monitor competitors.
Unfollow inactive users.
Track your mentions, likes, and retweets.
Price
Tweepi offers two plans, costing $13 to $25 a month. You can take a free trial to explore its features.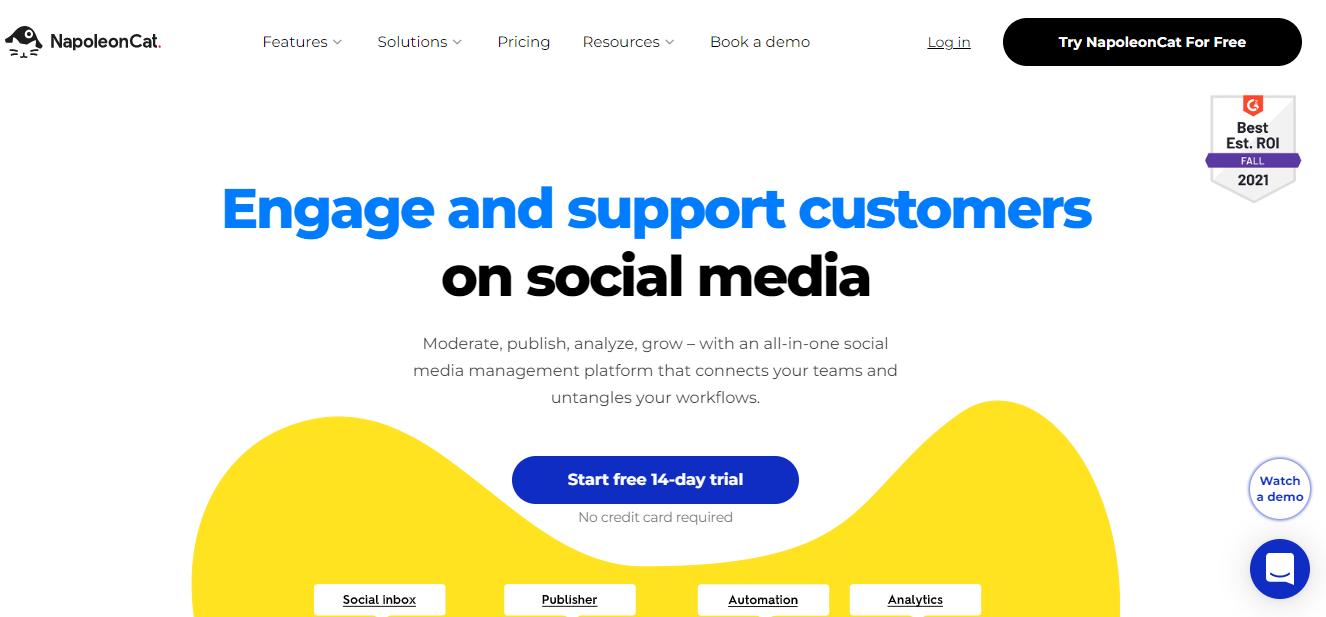 Napoleon Cat allows you to build an efficient engagement and management workflow.
It provides a social inbox that lets you monitor your comments, auto-reply to direct messages, listen to complaints, and filter internet trolls. It's designed to cut down your response time and refine your customer services.
Additionally, it delivers automation tools that allow you to customize a single post for multiple channels, set up a weekly planner, and get insights into your account performance.
You can also generate PDF reports of your activities and share them with your team for brainstorming.
Core Features
Multiple profiles and users.
Social inbox.
Publishing tools.
Moderation.
Translation.
Competitor analysis.
PDF reporting.
Team collaboration.
Price
Napoleon Cat shares custom quotes based on your social profiles and user number. Its minimum subscription charges are $24 per month.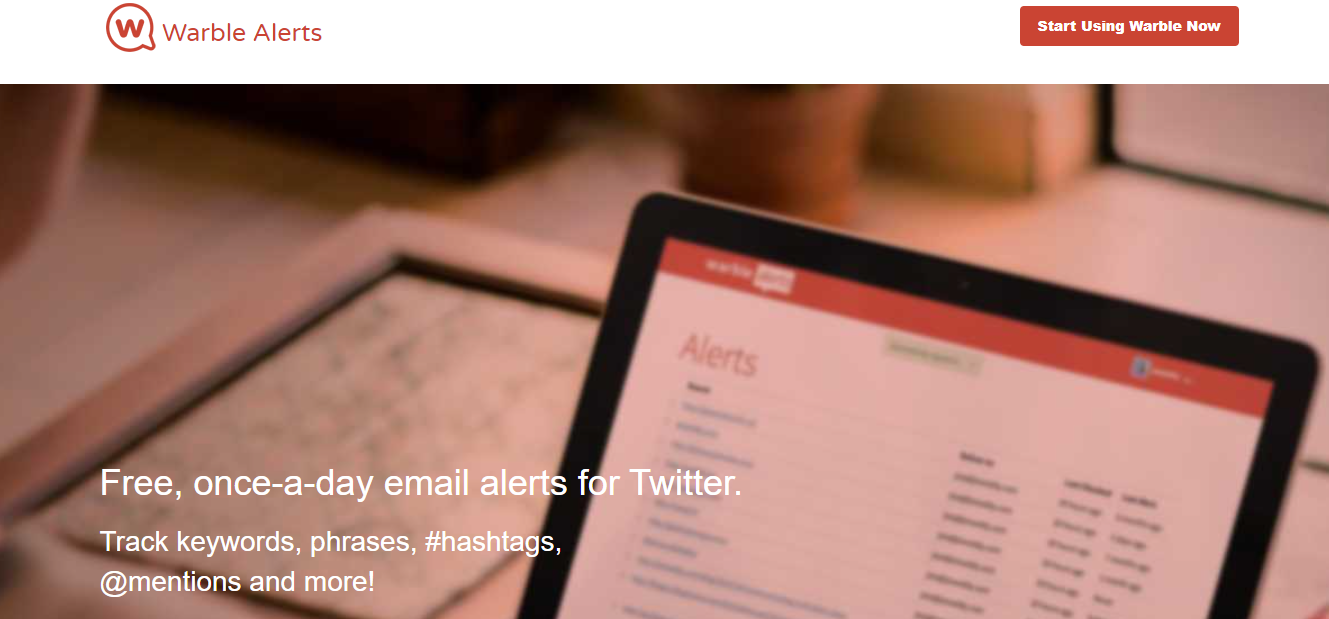 Warble is a Twitter version of Google Alerts.
It is a simple monitoring app that sends daily email alters, highlighting tweets that contain your specified keywords, phrases, or hashtags.
With this tool, you can discover new content every day, see topics currently trending in the market, and learn your competitor's Twitter strategies.
You can also use Warble to track your brand engagement and find out who's talking about you. Its filters are pretty flexible, allowing you to adjust your search parameters to suit your purpose.
It is an ideal software for those who frequently post new content.
Core Features
Track keywords and hashtags.
Custom search.
Content discovers.
Email notification.
Monitoring.
Integration with Twitter.
Price
Warble is completely free.
Postfity is a multi-channel scheduler app.
It allows you to plan up to 10,000 posts across several platforms, upload tweets in bulk, tag users to boost your reach, and create snapshots to share them on other social networks.
You can manage over 15 accounts simultaneously and invite team members to execute some tasks. It shares an approval button on its drafts to let you review your team's work.
Postfity is also popular for its ease of use. You can download its Chrome extension and craft posts directly on your browser.
Core Feature
Mass Scheduling.
Group post deleting.
Track mentions.
Allows Emojis.
Link shortener.
Analytics.
Chrome extension.
Admin roles.
Price
Postfity's basic plan starts at $15 a month. If you run more than 15 accounts, buy its pro plan for $50.
Final Note
Twitter publishes around 500 million tweets every day. To compete in a saturated market, you'd have to keep your profile active to retain your followers.
These automation tools can help you engage your audience and consistently produce fresh content without much effort. 
 I recommend trying out at least one from the above list to explore what they offer. Good luck!