Use code BFORBLOGGERS15
Penji is one of the best done-for-you graphic design services.
Here's how it works:
You pay a monthly fee by signing up at Penji.
Penji assigns high-quality designers that match your industry and time-zone.
You tell them what kind of graphics you need and they deliver it to you within 2 business days (mostly done under 1 day).
Pretty simple isn't it?
Penji costs:
$399/month for Pro plan
$499/month for Team plan
$899/month for agency plan
With our coupon, you can get 15% off on all the above plans.
To avail of the discount, click here to go to Penji and sign up for an account.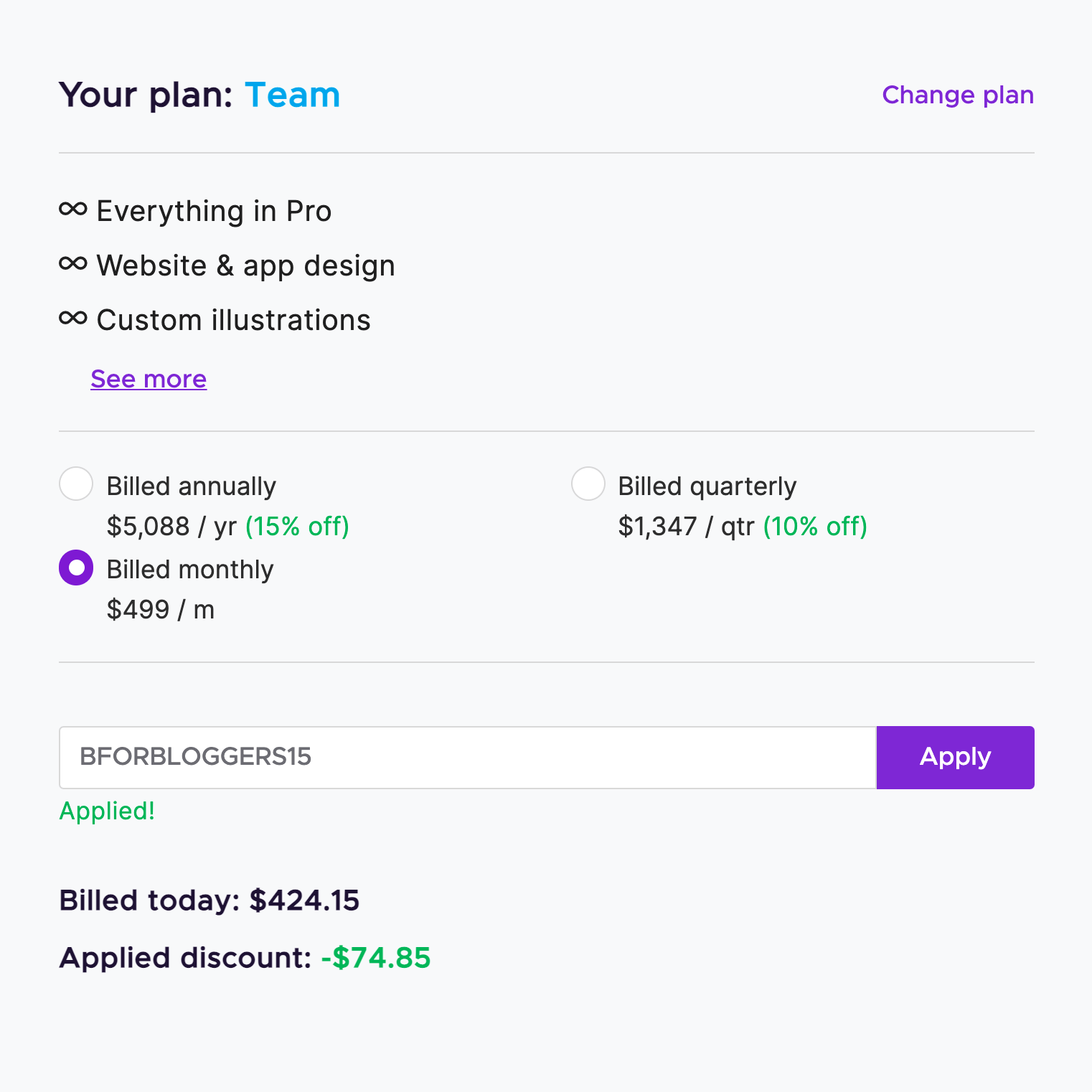 At the checkout page, enter the coupon code:
BFORBLOGGERS15
You'll instantly get a 15% discount for the first-month billing.
Hope you enjoy this exclusive discount we bought for you.