Click on the button above and you will visit our exclusive partner page at Helium 10. This will give you access to two discount coupons.
Squeeze10 – use this to get 10% Forever discount on Helium 10. The best deal you'll get anywhere.
Squeeze50 – Use this to get 50% off on your first month's subscription.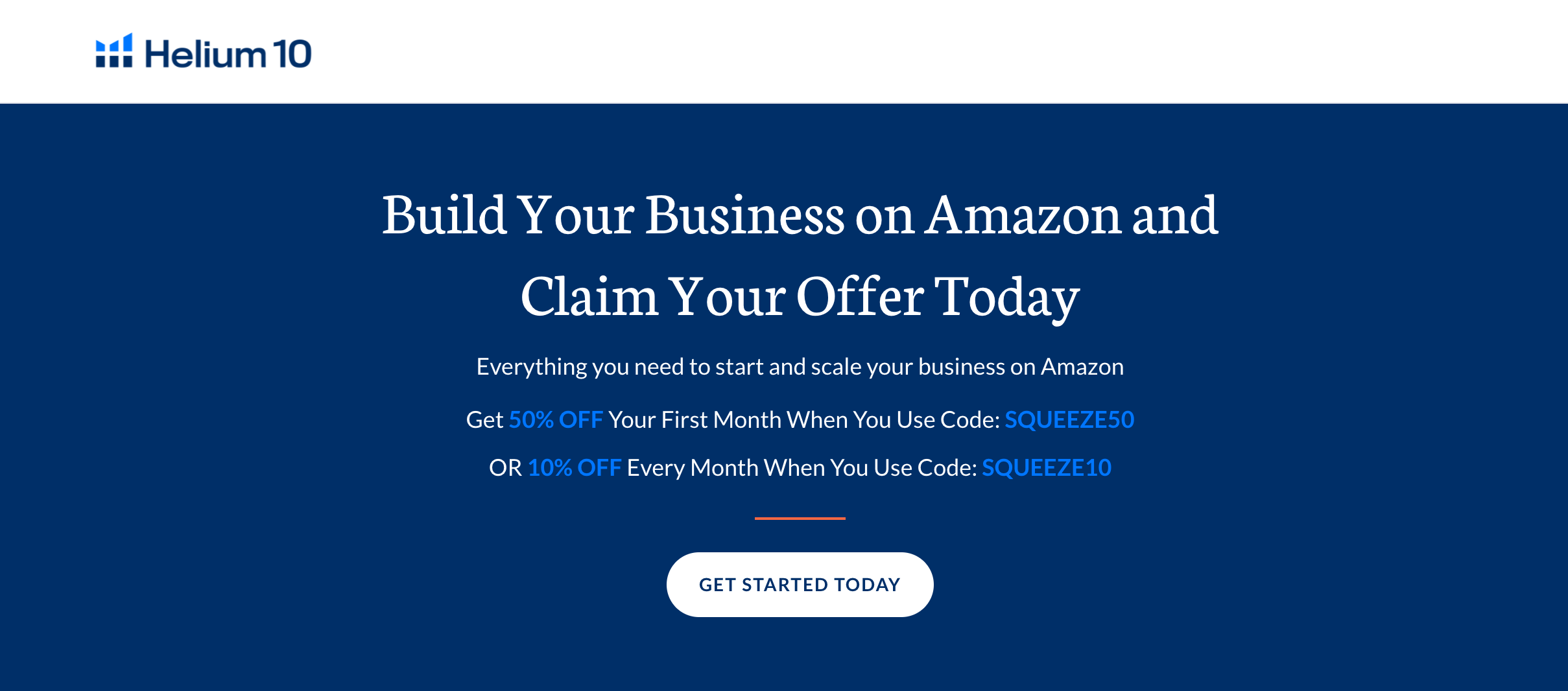 Helium10 is an all-in-one e-commerce software to kick start, manage, and grow your business on Amazon successfully.
It offers a list of tools that cover a wide range of functions, from initial product research to revenue generation. With it, you can discover valuable keywords, run optimized Amazon PPC campaigns, and keep track of your sales.
It provides you with everything you need to efficiently run your Amazon store.
Helium 10 is designed to help both emerging and seasoned entrepreneurs increase their profits.
As a new seller, you gain access to your valuable customer data to forecast your product success and plan your first launch better. Established sellers can take advantage of its data-driven analytics to rank higher, beat the competition, and find future business opportunities.
With its easy-to-read charts, you can accurately measure where you stand and make informed decisions.
How does Helium 10 help you better manage your Amazon Store?
Helium10 simplifies your workflow by taking care of time-consuming administrative tasks for you. You can cut down on leg work with its automation and operate your entire Amazon operation from one platform.
It removes the struggle of multi-tasking, leaving you free to focus on your business growth.
We make it a lot easier for you to try Helium 10. Use our coupon Squeeze10 to get 10% discount forever. Or, use Squeeze50 to get 50% discount on your first month.