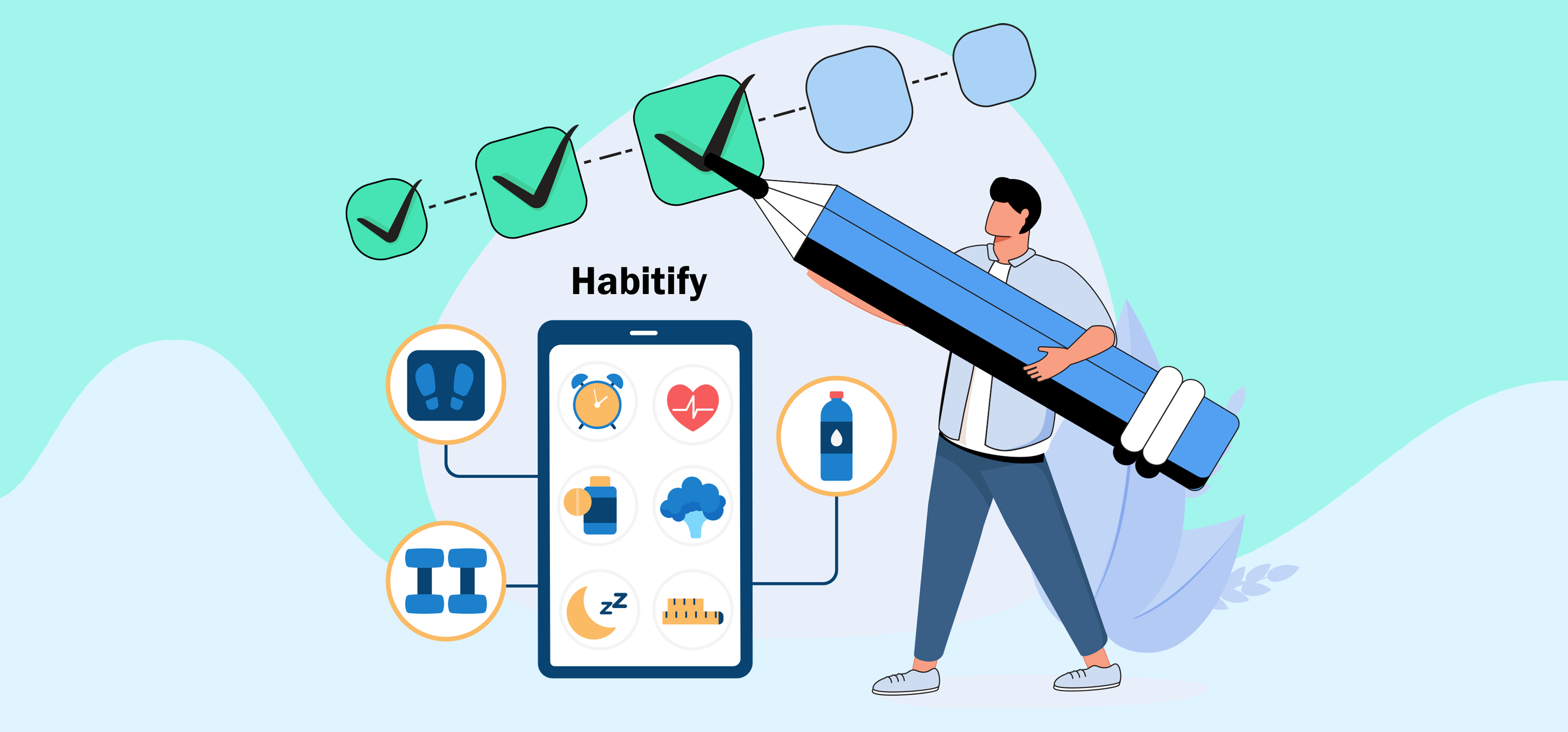 Habits are extremely powerful.
With them, you can change your life for the better.
For example, you could make going to the gym a breeze or be even more productive at work.
And one of the best apps to help you is by using Habitify!
Habitify is an app that helps you form good habits by helping you create healthy routines.
It also helps you break bad habits. It's easy to use and has many great features such as health reports and mood tracking.
However, some people might want something more, something better than Habitify. Or you might be looking for something simpler.
If that's you, then this article is for you.
Here, we've covered the ten best Habitify alternatives for you to try out.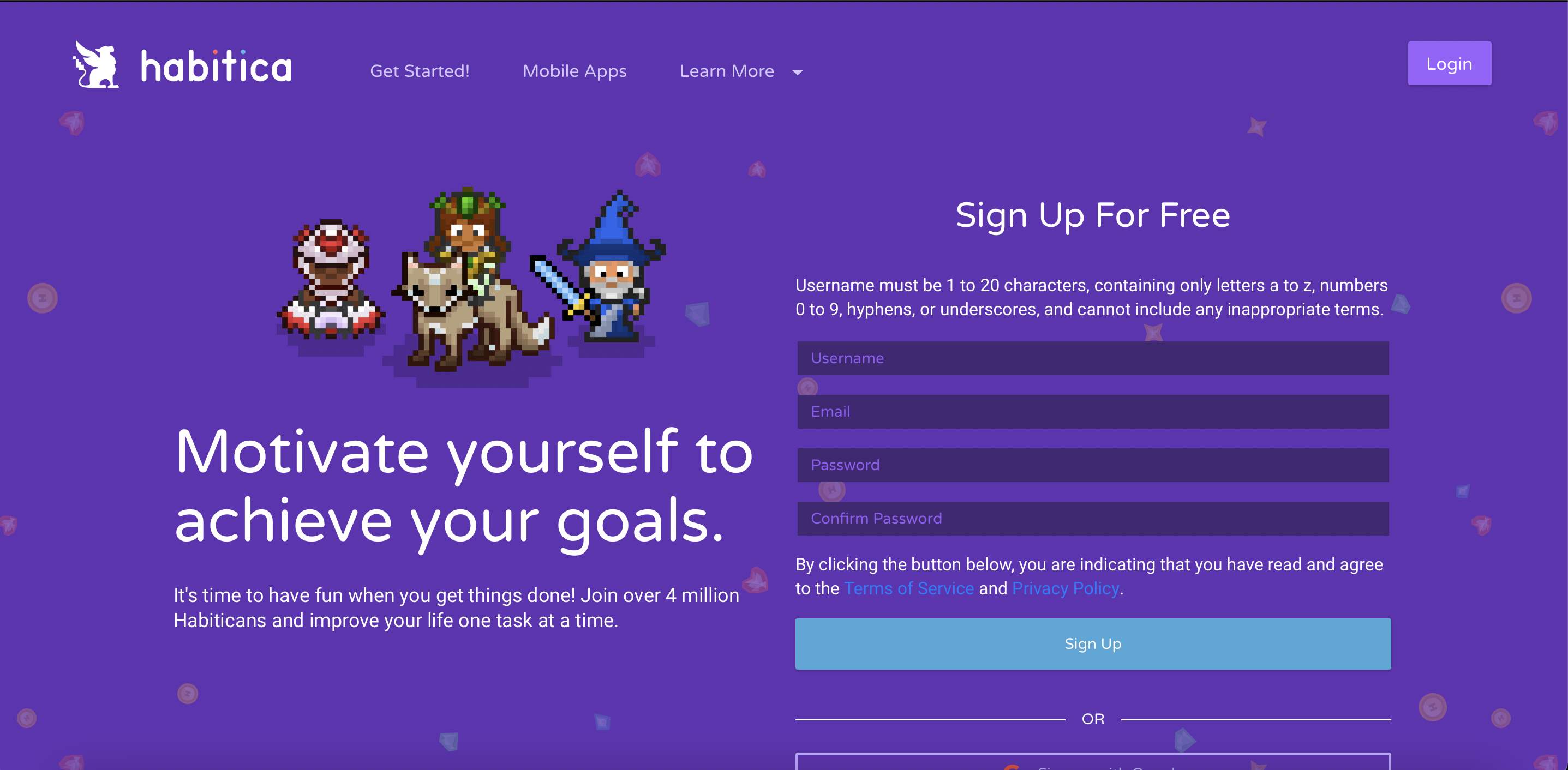 Starting with the list is Habitica! It's a fantastic way to create new habits and kill the bad ones.
That's because it has tried to make it into a game.
So how does it work?
Well, you'll have your dailies, which you can finish. You'll receive coins that you can spend on upgrading your character or rewarding yourself in the real world if you complete them.
However, if you don't, you'll lose some health points.
Nevertheless, there are a few problems with the app.
First, if you're not tech-savvy or a gamer, then you might not enjoy how it works.
Also, it's pretty easy to cheat.
But other than that, it's a fantastic app. And the best thing, it's 100% free.
Key Features
RPG features that make it fun to complete your tasks.
Gold Coins can reward you by buying new gear for your avatar or rewarding yourself in the real world.
Guilds to collaborate with others and keep yourself motivated.
Pros
Gamification keeps you motivated to keep working on your habits.
100% Free
Cons
You can easily cheat
Ideal for tech-savvy and gamers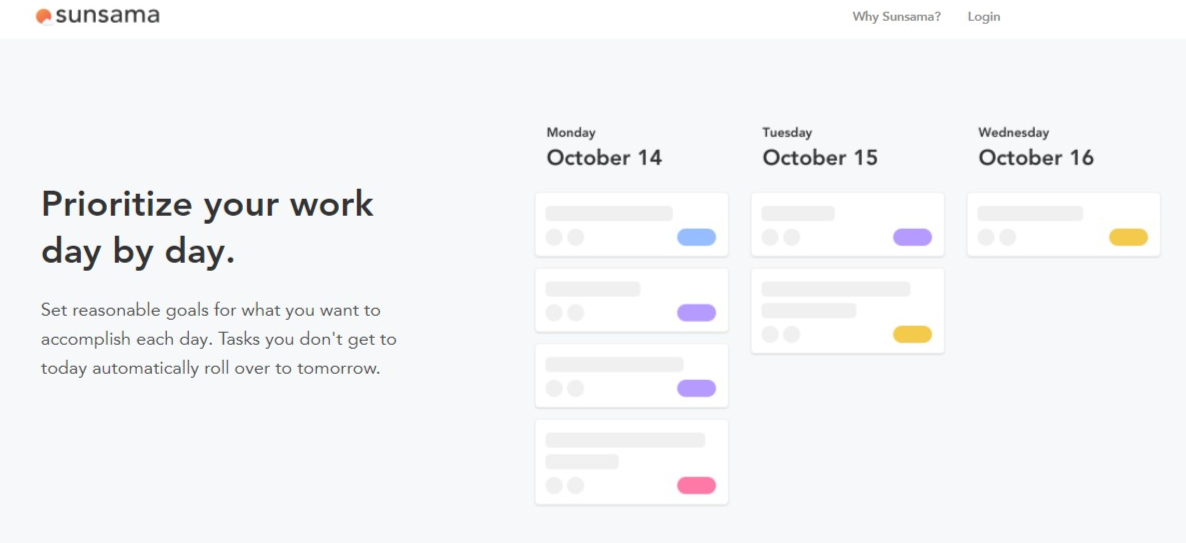 If you're looking for more than just a habit tracker, then one of the best apps for this is none other than Sunsama.
This app is exceptionally great as you can do many things with it: build habits, create a to-do list, and schedule your days.
One of the most notable features of this application is that Sunsama helps you avoid burning yourself out.
It does that by warning you if you put too many tasks on one day and suggesting you space them out.
However, there's one thing that you should know about this platform; it doesn't have any free versions.
And the subscription plan is more expensive when compared with the other apps. But at the same time, you get three tools at once.
So if you can afford it, this is a great platform to use.
Key Features
Great integrations: Trello, Todoist, GitHub, Slack, etc.
Smart planning notifies you if you plan too much for your days.
Team meetings that are documented and lead to action.
Pros
It helps to avoid burnout
More than just a habit tracker
Keep track of tasks and calendar in one place
Cons
Next up is TimeTune. What differentiates this app from the last one is that it doesn't look like a to-do list.
Instead, it works like a calendar app, as you'll schedule events.
That's great, as you can make yourself focus on one thing at a time.
TimeTune also has a great notification system, so you won't forget to stick to your habits.
There are also day templates, so it can plan your day even quicker.
However, there are a few flaws with this habit tracker. For example, this app doesn't have a desktop version.
Additionally, you won't be able to sync between devices.
Key Features
Templates help you plan your day with just one click.
The notification system will remind you to make your habits stick.
The timer allows you to keep yourself accountable and do the task at hand.
Pros
Templates for quick day planning.
Customizable and Easy-to-Use Interface
Cons
No Sync Capabilities
No Desktop Version Available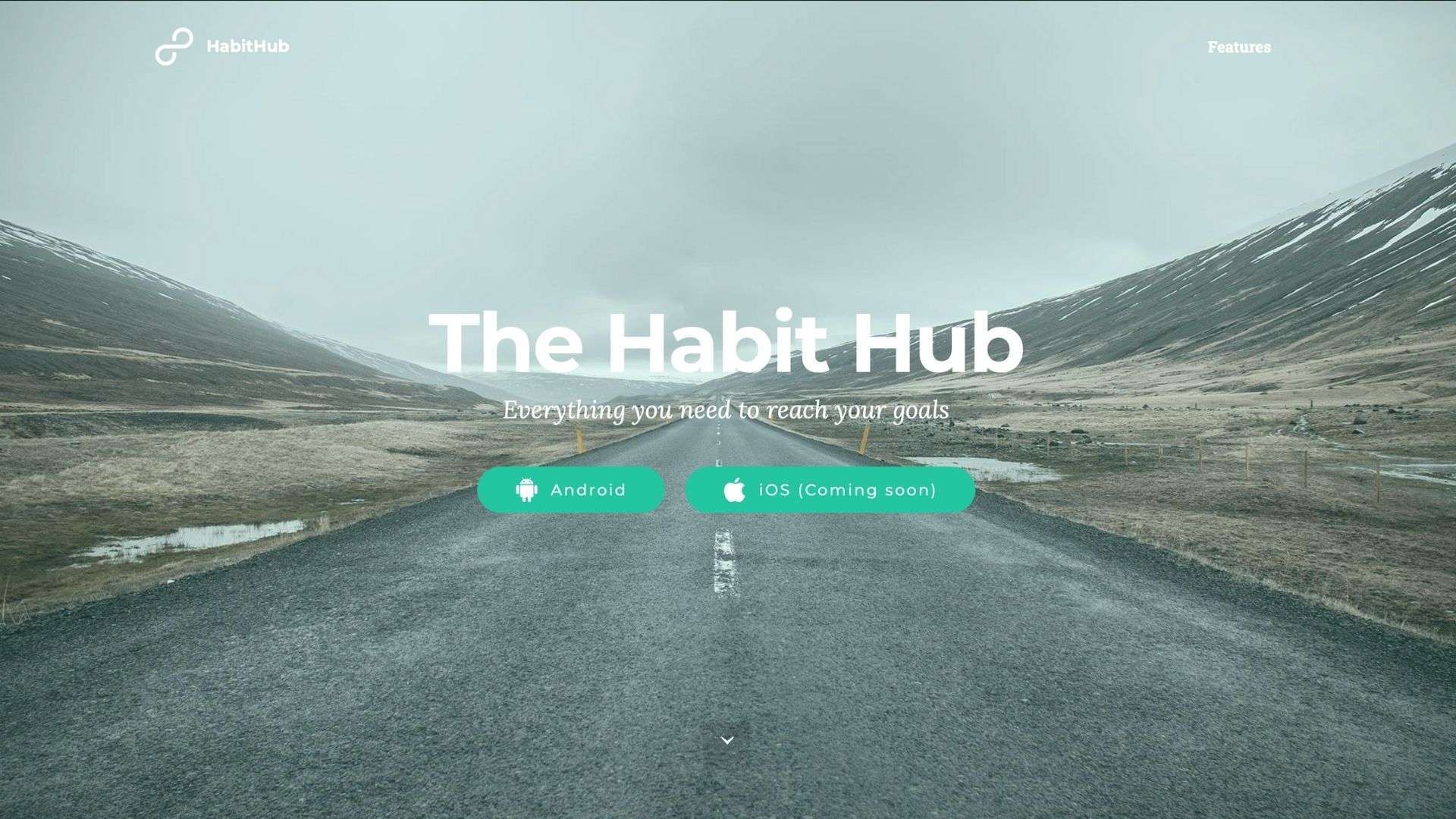 HabitHub is yet another excellent application for developing new habits.
It has a simple interface that makes it easy to use for anybody, no matter if you're tech-savvy or not. But what marks this special is what features this app offers.
For starters, you can set flexible goals. That means instead of creating daily habits, you could develop habits with custom days.
For example, you could develop a habit of working out three times a week.
Additionally, you could use this app as a journal. That can be extremely useful as you can track your progress and write down some ideas on how you could improve next time.
And if you need more motivation to stick to your new habits, you can also set up rewards for achieving a goal.
However, it's not all sunshine and rainbows.
What really bummed me down is that this fantastic Habitify alternative is available for Android. If you own Apple products or want to use them on a PC, unfortunately, you cannot.
Key Features
Statistics help you to oversee your progress with your habits.
A reward system allows you to make habits worthwhile even in the most challenging times.
Flexible goals help you create habit goals that don't need daily doing. For example, working out!
Pros
Simple & Easy-To-Use Interface
Great additional features like notes graphs.
100% Free
Cons
Only available for Android devices
This app is quite something else!
Why might you ask?
Well, this app will get angry at you for making a bad habit or just forgetting to do the good habit.
And it won't just disappoint you. The app can get quite offensive about it!
So it's like having a nagging mom constantly critiquing every mistake.
So if nothing else works for you, then maybe try this app out. It will scare you to a better place!
Key Features
Daily checkup notifications will either offend you or motivate you, depending on if you break your habits or not.
Responsibility sentences will create sentences depending on your goals and how you identify yourself.
Pros
Ensures your habits stick
Intuitive & Simple Design
Cons
It might offend some people.
The next app on the list is Everyday.
Just like the last one, this is a bit unique! That's because it doesn't work similarly to a to-do list. Instead, it has a broad view, which has a few advantages:
For starters, you can get a broad view of how you're doing with all your habits. You can see which days you missed.
But what I like even more is how the email notifications work. You can set up two types of emails:
One that reminds you every day
And the other on the next day, after missing a habit.
That ensures that you'll not only do your habit, but that if you forget to do it, you won't lose your progress.
But there's one flaw that you should know about. And because of that the free plan of this application is quite limited.
That's because you can only track three habits, which can be too little for some of you.
Key Features
A 2-day email reminder will remind you to stick to your habit when you miss a day.
The simple board helps you quickly see your progress at a glance.
Web extension sets this app as the default website reminding you of your habits.
Pros
Simple & Minimalistic Interface
Email Reminders
Cons
The free version can track only three habits.
HabitBull is made for those who want to break habits and create new ones. The app is based upon a book called "Power of Habit" to make it easy to stick to your new habits.
Like with the TimeTune app, this one will also motivate you by streaks.
Besides, those motivators, you can also talk to like-minded people in specialized forums and graphs to see your progress.
However, while it might be excellent for creating new habits, it has one flaw you should know of.
And that flaw is that just like the previous one, it also has a relatively limited free version as you can only track five habits.
While that might be two more, it could still be a bit too little for you.
Key Features
Homescreen widgets allow you to remind yourself of your habits.
Graphs help you check your data and motivate you to keep working.
Syncing helps you to see your progress on multiple devices.
Pros
Easy to use & get started
Customizable habits
Cons
The free version is limited.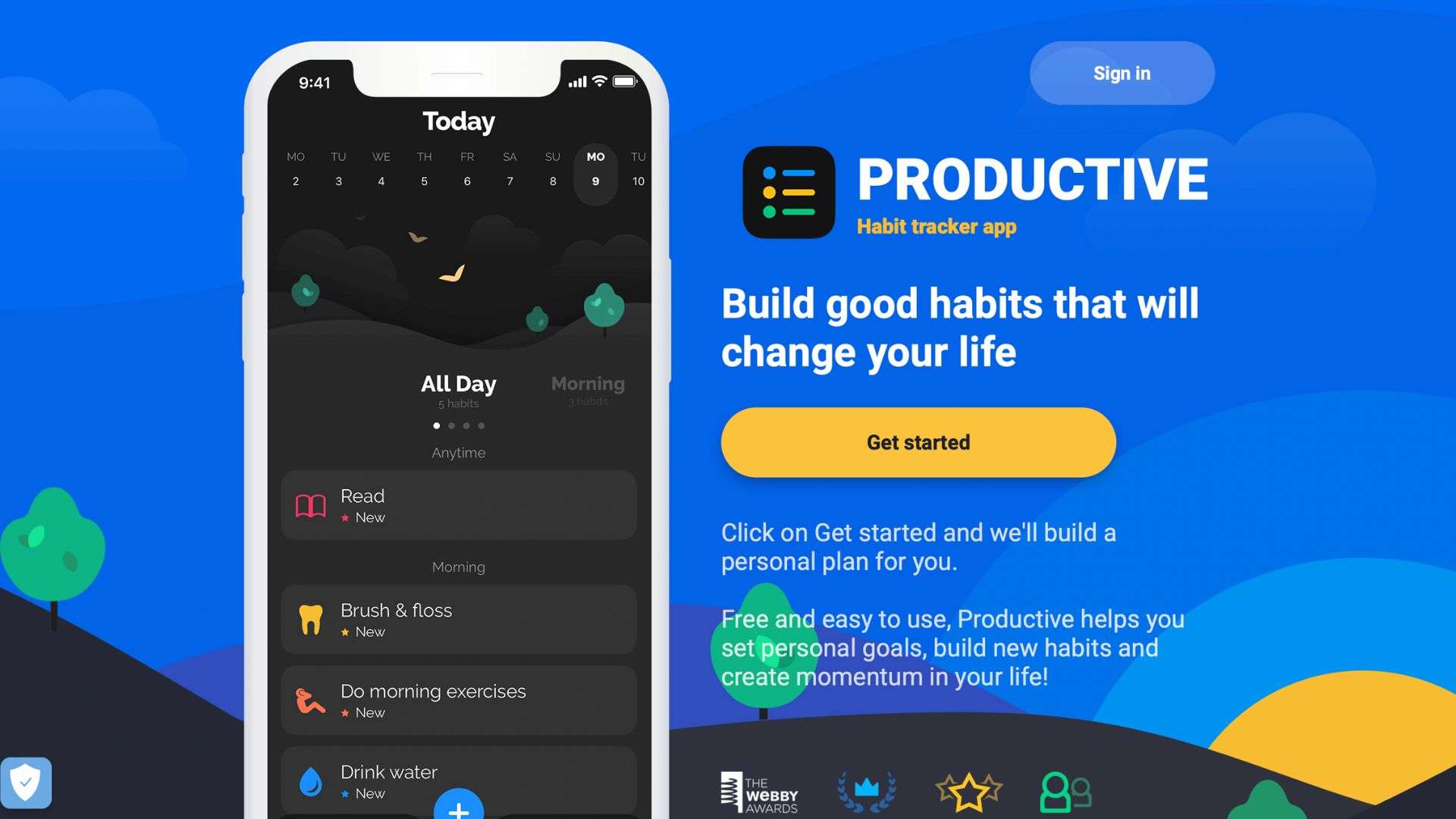 Continuing our list is a habit-building app named "Productive."
From the surface, this app might look just like any other habit-building app. The app is based on Seinfeld's productivity secret: "Don't break the chain" and is easy to use.
However, the "Productive" app has some tricks up its sleeve.
For starters, the app has something called "challenges." These are pre-set challenges that motivate you to do something differently.
For example, you could start by waking up early or working out.
The second great thing about this app is that it has some free articles. These will help you better understand how habits are formed and give some great personal development advice.
But, if I could fault this app, then it's these two things.
First, the app has somewhat limited features. The only things you could do are implement habits and one-time tasks. That means if you're looking to create flexible goals, you won't be able to do that.
Also, it lacks features to keep you motivated. The only thing it has coming for it is the streaks.
Key Features
Challenges help you to create new habits and improve your life.
Programs can give you insight into understanding how habits are formed and how to live a productive life.
App widgets remind you to keep working and continue your streak.
Pros
Programs to start great habits
Challenges motivate you to create new habits.
Cons
Limited features: can only implement habits or one-time habits.
It doesn't motivate you to keep going except for streaks.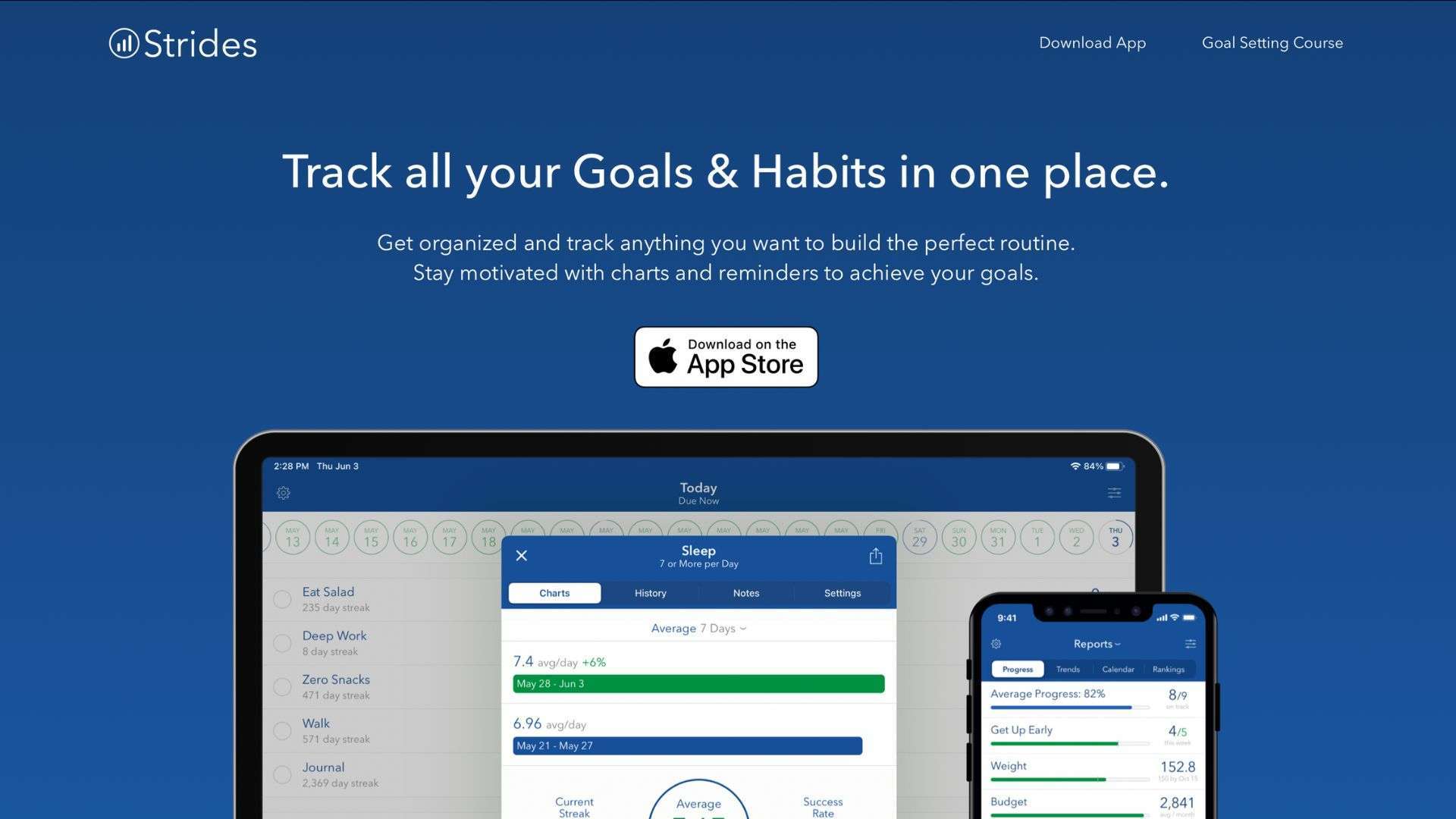 Next up, let's talk about Strides.
When you first check out this app, its similarity to Habitify might surprise you.
The interface feels the same, and even habit tracking works exceptionally similarly. However, a few features set this habit-build app apart from the competition.
First, it has multiple habit goals. Instead of having only the "yes or no" habit goals, you also have quantity goals.
These become extremely useful for some habits, like studying for 4 hours or doing 50 push-ups every morning.
Additionally, there's a feature called streak goals. You can set a goal for doing something for a specific amount of time with it.
That is especially useful if you're looking to create some 30-day challenges.
But there is one flaw you shouldn't know about this app, and that is that it's only available for iOS. That includes PCs and Macbooks as well.
Other than that, it's handy for building brand new habits.
Key Features:
Statistics & Reports give you insight into how well you're doing.
Multiple Habit goals, like yes/no, and quantity give you flexible goals.
Streak goals keep you motivated to complete your 30-day challenges.
Pros
Easy-to-use Interface
Multiple types of habit goals make it easy to stick to a habit.
Cons
And lastly, we have a Habit List.
Just like all the other apps, this one is quite amazing. One of the first things you'll notice is how simple the interface is.
It looks very clean and shows you only what you need, today's goals.
But apart from the beautiful look, it also has some other great features. Just like with Strides, this app also has multiple habit goals. They are also very flexible as you can create custom schedules for them.
But there are a few problems with this platform as well.
First, I have to mention that this app is only available to iOS users. So if you own an Android phone, then you're out of luck.
Additionally, the free version can only track three habits.
But other than that, it's an exquisite way to start building new habits while destroying others.
Pros:
Easy & Intuitive Interface
Fully-Flexible Habits
See Analytics to Be Motivated
Cons:
Only three habits on the free version
Only available on iOS
Conclusion
And those were the ten best alternatives for Habitify.
And whatever app you choose, know that all of them are excellent in their own ways.
So pick what you like, and start building good habits that will change your life.